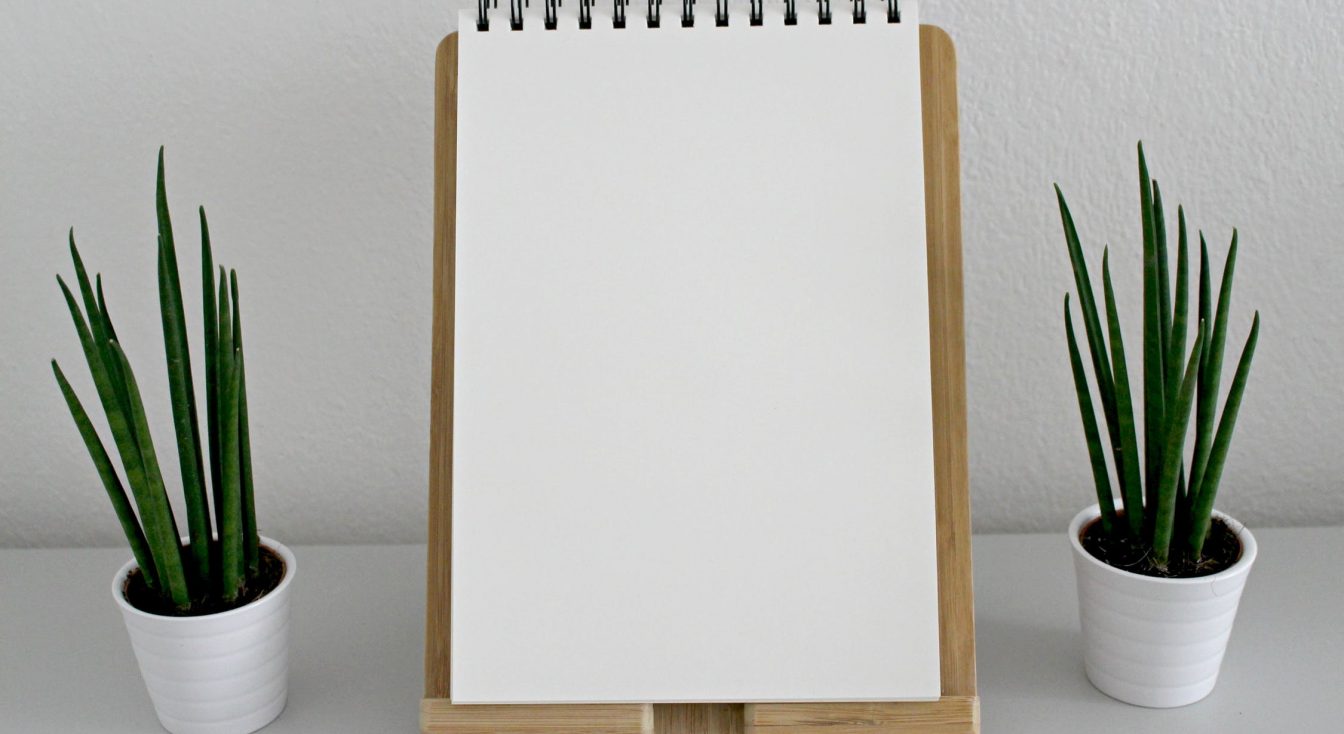 Crucial Benefits of Blogging That Will Make You Go & Get One!
Why is blogging important?
There are many reasons why you should have one!
A blog is an excellent PR tool. Creating of the blog is not (only) about fixing your ideas and moments in life. The blog is made to communicate with the audience.
Unlike social networks, where your content lives for several days, blog articles can attract new readers for years. While people use search, blogs won't lose their importance.
In addition, content marketing is gaining more and more popularity these days and interesting blog content always attracts the attention of millions!
But this is only the tip of the iceberg. Now we will look in detail at numerous important benefits of blogging and the purpose of different blog types!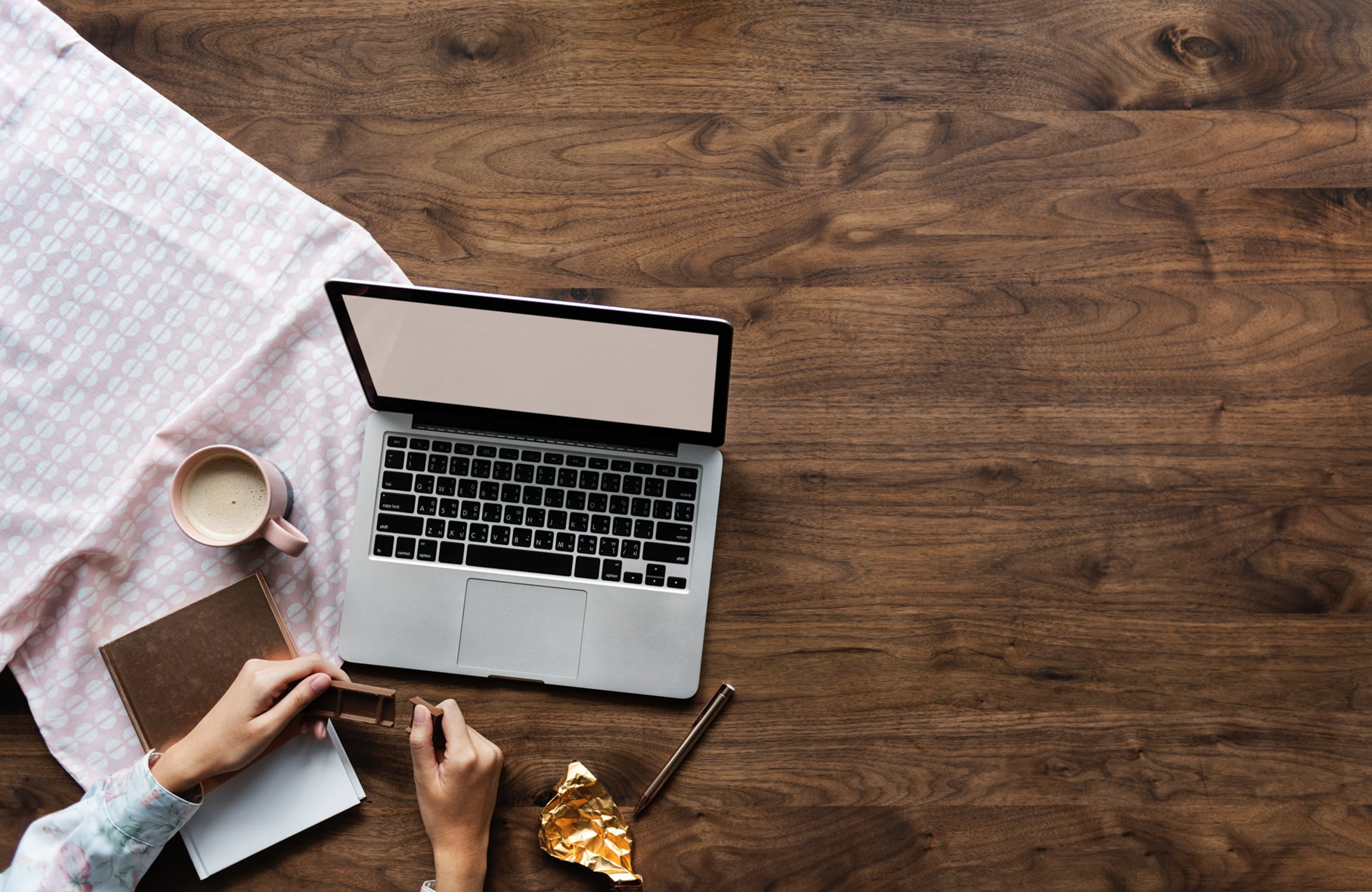 9 essential advantages of blogging you can't argue with
Apart from being an undeniable trust factor, running a blog on your website will help you achieve more. Here are just a couple of things you can attain:
1. Build up your expert image and personal brand.
Share the unique life hacks, show your amazing experience, discuss the top trends and you will definitely get your readers.
2. Understand your audience.
A blog is a good opportunity not only to tell stories but also to hear your readers' opinions in the comments. Their questions can become the new topics for useful articles. 
3. Develop yourself.
A blog devoted to a certain topic stimulates the author to study the question more deeply. You write down your thoughts, the readers analyze them and react, this is the way the discussion starts. The more you practice, the better you do it. 
4. Develop the ability to highlight the main things.
Careful filtering of information will help you to understand better what you need to write about so as to grab the reader's interest. 
5. Promote (nearly anything).
With the help of a blog, the author promotes themselves or their products or services, and the blog can become an excellent business showcase! The author works with feedback – answers questions in the comments, gives advice on how to use the product, monitors the quality of the posts.
6. Establish social contacts.
Blogging is a good opportunity to create and maintain social connects – you get the opportunity to communicate with people who are difficult to meet in everyday life. 
7. Run contests and special offers.
Not only can you promote your goods or services, but you can also make a special offer (or a discount) for your avid readers or subscribers. Sounds like a good incentive to have a look at your writing from time to time.
8. Increase your income.
No, 6-digit figures won't fall on your head immediately. Yet, with the time, you'll be able to earn from the growing readership, i.e. by adding ad banners to your website.
9. Help other people to solve problems.
This will make you the most trustworthy source in the eyes of many. By giving free advice and solutions, you build trust, whereas people are more likely to buy from those they trust.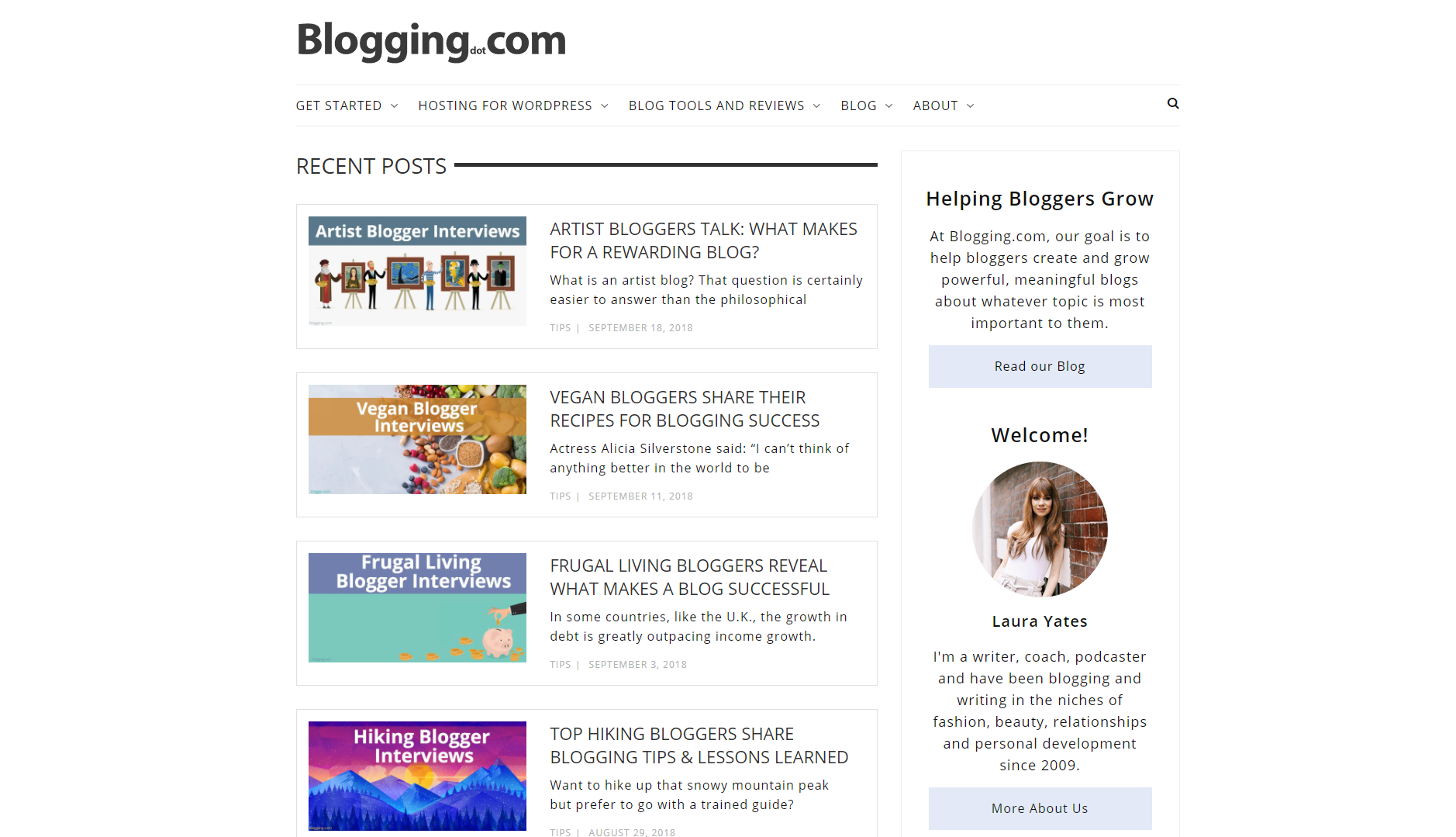 Top 8 benefits of blogging for business
1. Report information about yourself and your products.
The posts can show how to use a certain service or product, explain why people should buy it.
2. Get the opportunity to become an industry leader for a long time.
You communicate directly to your audience and influence what people will think about your product.
3. Improve SEO.
A blog is an excellent tool for content marketing. Every time you add new content, it positively affects the position of the site in Google. Plus, keeping a blog will allow you to start writing content with the keywords that you need to promote your website.
4. Attract new customers.
A blog gives you the opportunity to attract new customers, and show the new face of the business to the existing ones.
5. Develop relationships with customers and strengthen them.
Creating a blog is one of the most important steps if you want to increase the trust of your target audience. You create quality content that visitors will appreciate.
6. Act as an expert.
If you have enough experience to answer certain questions and you can offer solutions to problems that are specific to your industry, go and write about it! People respect experts who demonstrate their competence.
7. Make an excellent investment.
Blog articles become a permanent source for attracting visitors to your website. As you continue building your company's blog, get hundreds, and then – thousands of posts, the value of the blog will increase.
8. Increase brand awareness.
Publishing something on your website itself, posting it on the relevant online-platforms and sharing it in social networks are great ways to enhance your online presence.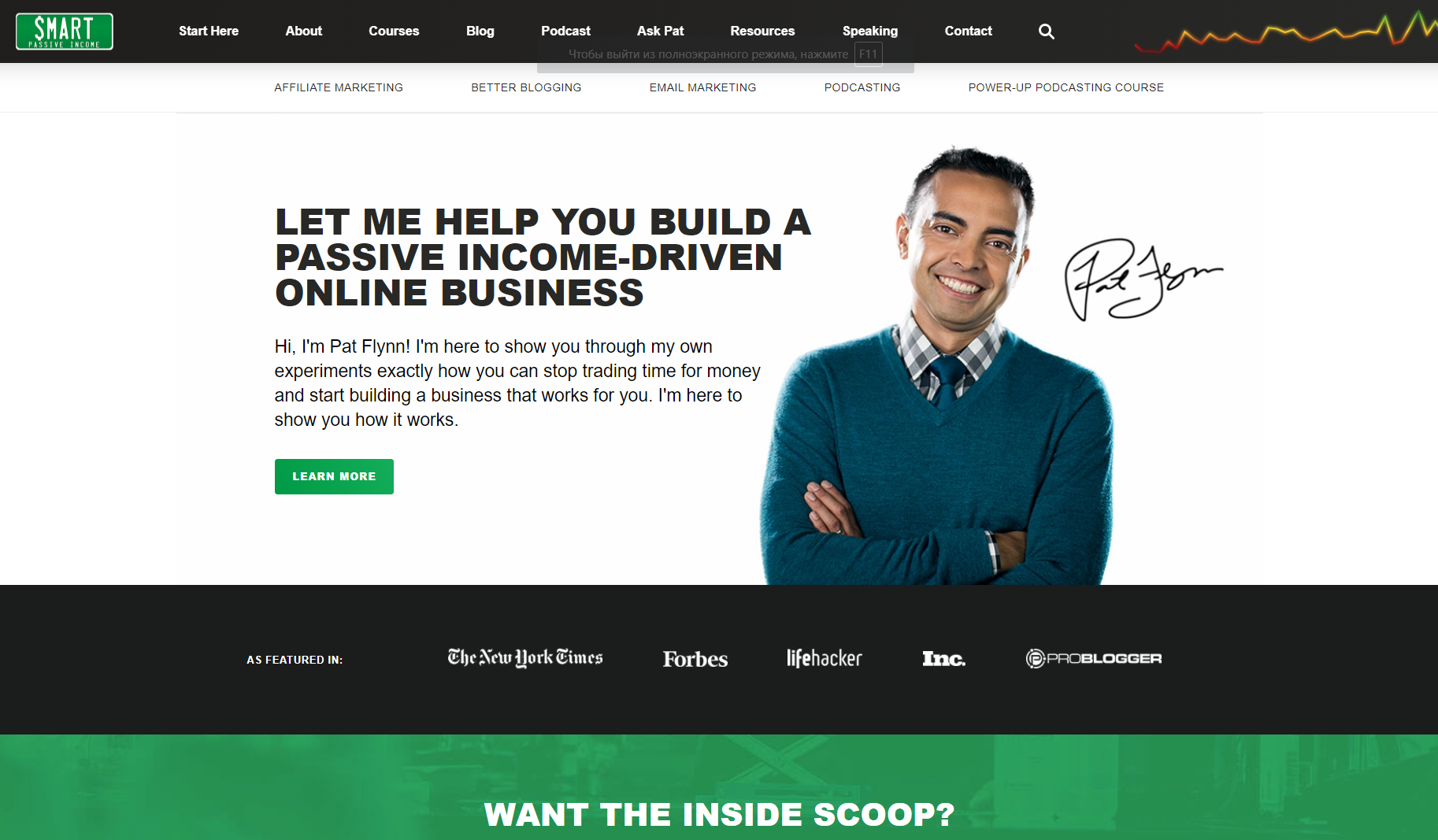 Top 6 benefits of blogging for students
Beside clear benefits for businesses, blogging is a great opportunity for students as well. Here are just a couple of ways of how writing can help young people:
1. It exercises students' creativity.
They learn the new ways of how to create unique content, solve important problems, express their opinion and protect their views of life, give feedback to their readers.
2. Regular writing improves your brain performance.
Blogging develops a student's thinking process. There are many studies that show the phenomenon of improving your brain's performance when you write on a daily basis (content, thoughts, opinions, experience, and fantasies).
3. Blogging promotes self-expression.
Expand your audience from the teacher and classmates to the whole world.
4. Blogging boosts student's confidence.
Bloggers often tell about the crucial life changes. This helps them reevaluate the past and boost their level of confidence.
5. The improvement of communication skills.
creating blog posts is an effective way for people to exchange opinions and feelings. Expressing yourself on a daily basis make you a better communicator.
6. Blogging helps you to get an income.
writing skills are the thing that you get forever. When you improve them, you can easily find the side writing work for getting the extra income. There's no need to say that if you become, for example, a cool fashion influencer, the excellent job will find you itself.
7. It helps you focus on what matters.
When everything is turning digital, blogging is an amazing way to reflect!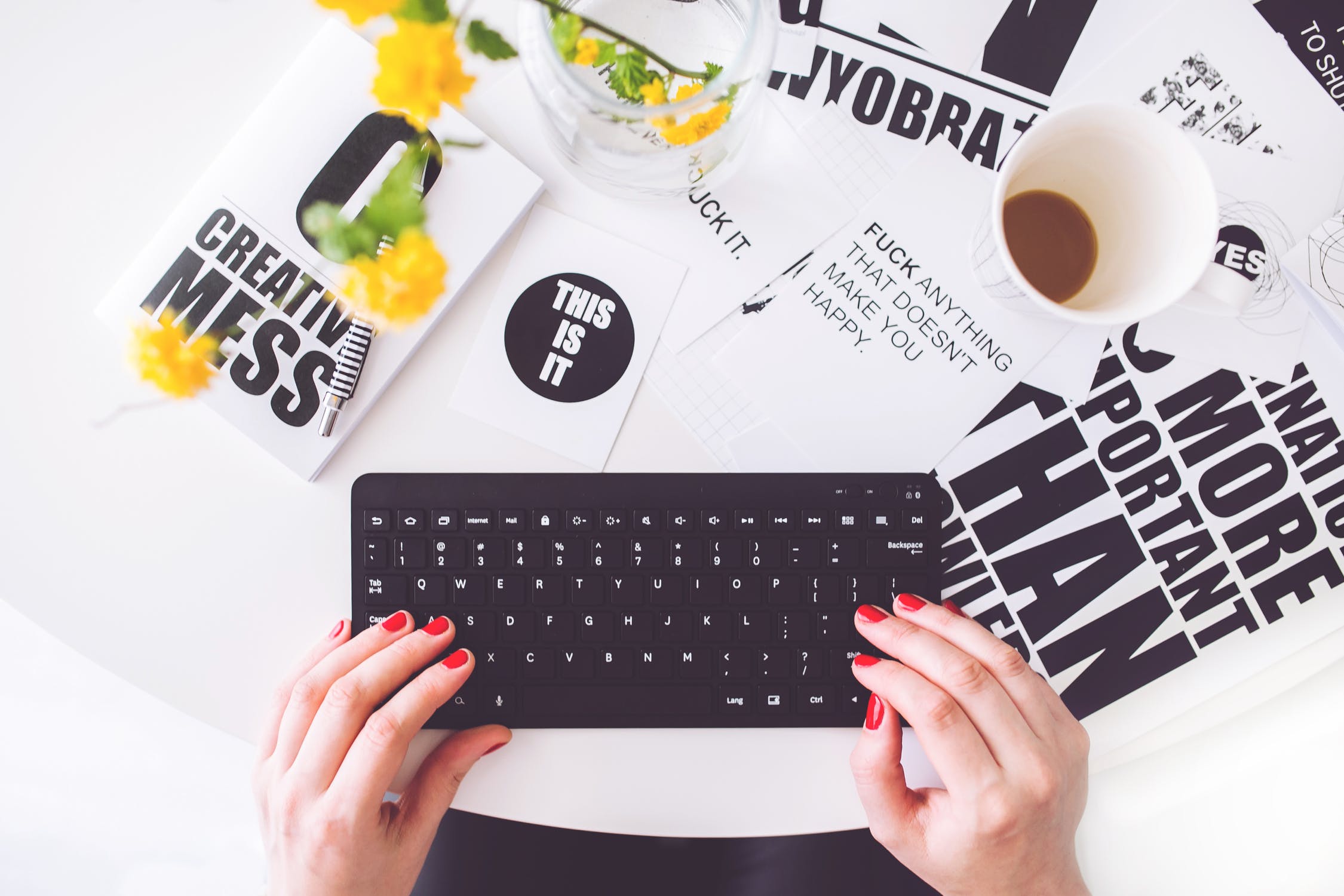 Top 8 benefits of blogging for marketing
With a good blog, you'll get the amazing opportunity to promote your business online. Here the most crucial cons you can get with blogging:
1. Get the traffic on the website.
According to HubSpot.com, companies that develop a corporate blog receive 5 times (!) more traffic than those who do not.
2. Inform readers.
If your product is a novelty in the market or you manipulate in a narrow niche, it is a good idea to start blogging for business, because a good blog becomes a source of valuable (and often rare) information so you will be able to highlight the important questions as an expert.
3. Create a platform for communication.
Think about what problems your customers will face and write about it on the blog! Also, create digests based on the FAQs of your customers.
4. Advertise the product natively.
A blog provides an excellent opportunity to tell everyone about your product, without imposing it in the form of advertising.
5. Give your visitors a reason to come back to you.
Creation of useful and interesting content gives your customers a reason to come back to your content again and again.
6. Create a social effect.
Imagine how huge the effect of friends' recommendations is, and how many people can see them if your blog post spreads with the "viral" effect on social networks.
Regular blogging on your website (or on a third-party blogging platform) will significantly increase your visibility in search and attract more traffic to your website. Interesting and useful content will increase the recognition of your brand and trust in your business;
8. Make a step towards industry leadership.
Over time, the blogs you publish regularly turn your website into a constantly visited resource, subsequently increasing leads and conversion.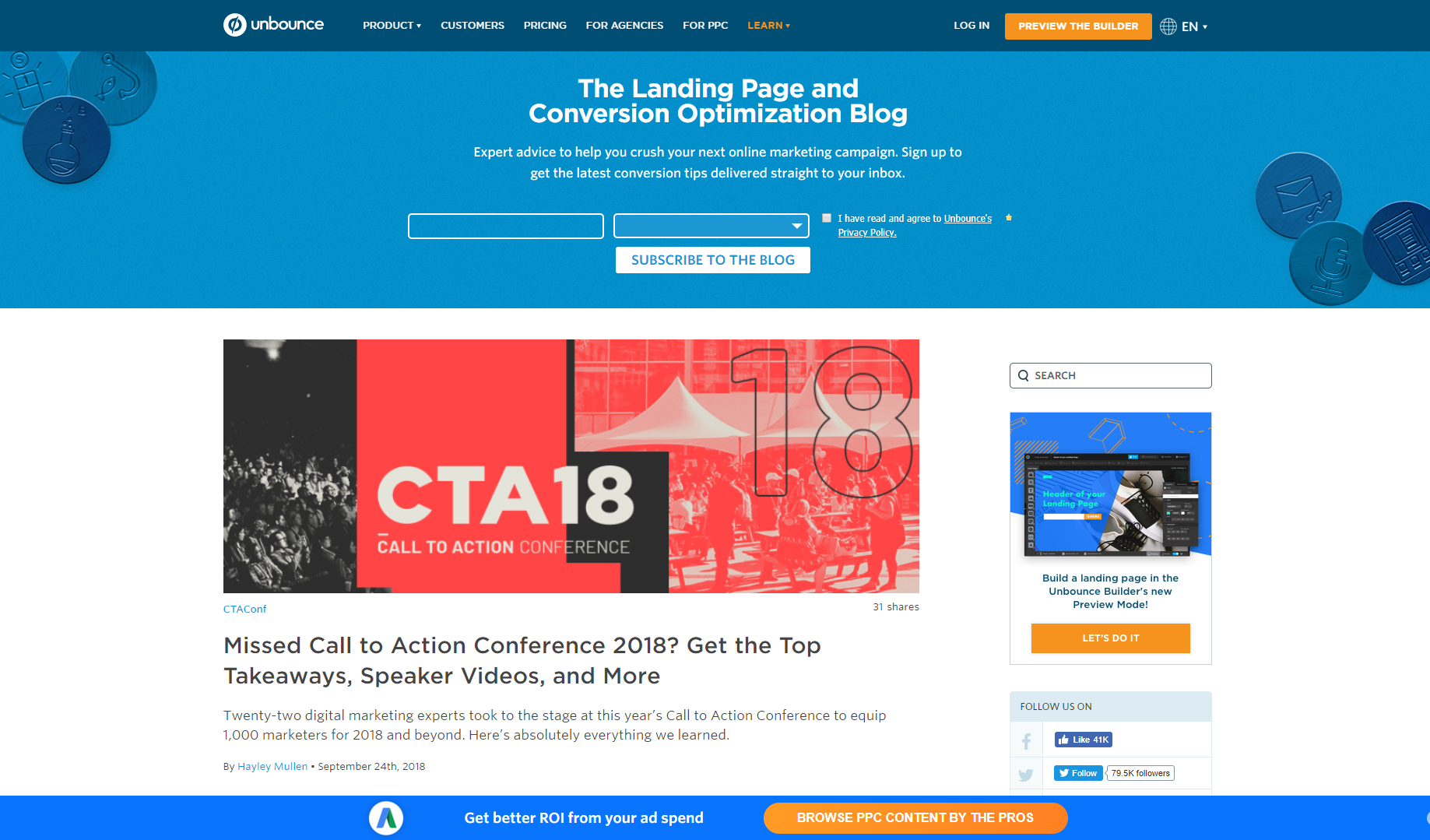 Top 8 benefits of blogging in education
With blogging, the educational process breaks the new ground. Hence, it may be useful both for educators and learners of any age. Here are the most striking advantages of blogging for education:
1. Preparation of educational materials in a digital format.
This will help lecturers to share recent developments and studies with colleagues in an easily digestible form.
2. Encouraging students to study in different conditions.
A blog doesn't bind you to a certain place (e.g. a library). Thus, you can read it at school, abroad, or anywhere you like.
3. Participation in teamwork.
Professional associations, schools, universities, regions, and even countries have their blogs where they share news and invite active discussion.
4. Involving students in active interaction.
A blog allows communication with each other and with the tutors throughout the course and even after its completion.
5. The way to make the educational process more relaxed and less formal.
Even the format itself gets rid of all the formalities associated with education. Reading a blog is fun and doesn't have to seem a chore.
6. The ability to use various multimedia elements in a blog (video, animation, pictures, etc.).
You won't find videos or gifs even in the most sophisticated textbooks. But they're available in a blog. Use them to better illustrate your point.
7. No investments needed.
Creating and maintaining a blog does not require a teacher or a student to make any huge financial investments. Most popular blogging platforms are completely free of charge.
8. Content stays with you.
Even after completing the course in a blog format, you'll be able to return to it when needed as all the info will be easily accessible.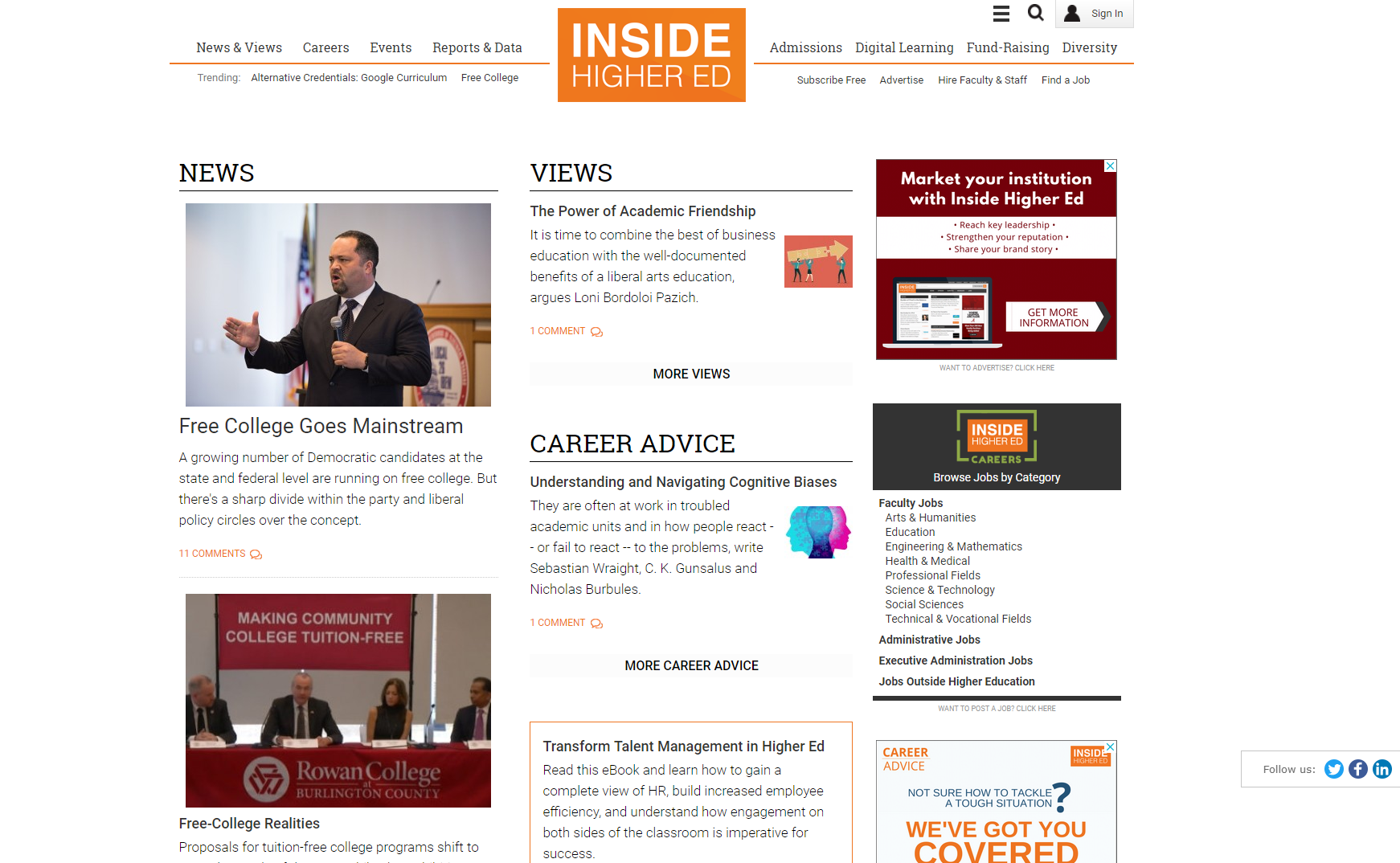 Top 8 benefits of personal blogging
Besides all the undeniable benefits for different aspects of life, blogging can help you become a better self and simply understand yourself more. Here's what you can expect from it.
1. A blog is an amazing place for visualizing your thoughts.
Writing down your thoughts this way is an excellent opportunity to share your thoughts. The human brain produces around 50 thousands of thoughts a day, and you can share them with the whole world! Visualizing these ideas may encourage or even help other people.
2. Blogging is a good way of reaffirming your own values.
When you write down your thoughts, you get them organized, so it becomes much easier to clarify your thinking, frame your ideas and prioritize important issues. Also, writing a story helps you remind yourself about your goals.
3. A blog is a modern tool to achieve your goals.
It is some kind of diary of your life.  For example, if you wish to improve your writing skills, you can find some common essay tips on the internet but these tips will work for you in your own way – so you can share your experience and even offer some improvements. Another good example: many people who wanted to quit bad habits or lose some weight, created personal blogs to share their efforts and results with everyone concerned.
4. Blogging helps to cope with your emotional issues.
Multiple studies show the real evidence for the proven benefits of blogs for effective stress reduction.
5. Blog develops your creative talents.
Using a blog to tell stories and freely express your opinion is the perfect chance to let the world know about your creativity.
6. Blogging can help you get an extra income.
When your potential daily readers will discover your blog, it can easily turn it into a good source of your extra income. You will be able to turn your content writing into a real profit with the help of affiliate marketing, advertising, presenting and selling your e-books, etc.
7. A blog helps you to build your personal brand.
The interesting and famous blog will help your readers understand you as a person: your stories will tell them about your values, passions, attitudes, beliefs, and style. These factors often turn common people into brands;
8. Blogging is a great way to find new friends.
You can meet many wonderful people in the blogging community that will welcome you into their group. Since you quickly get used to communicating with new people when you start your blog, you will find people that share your point of view.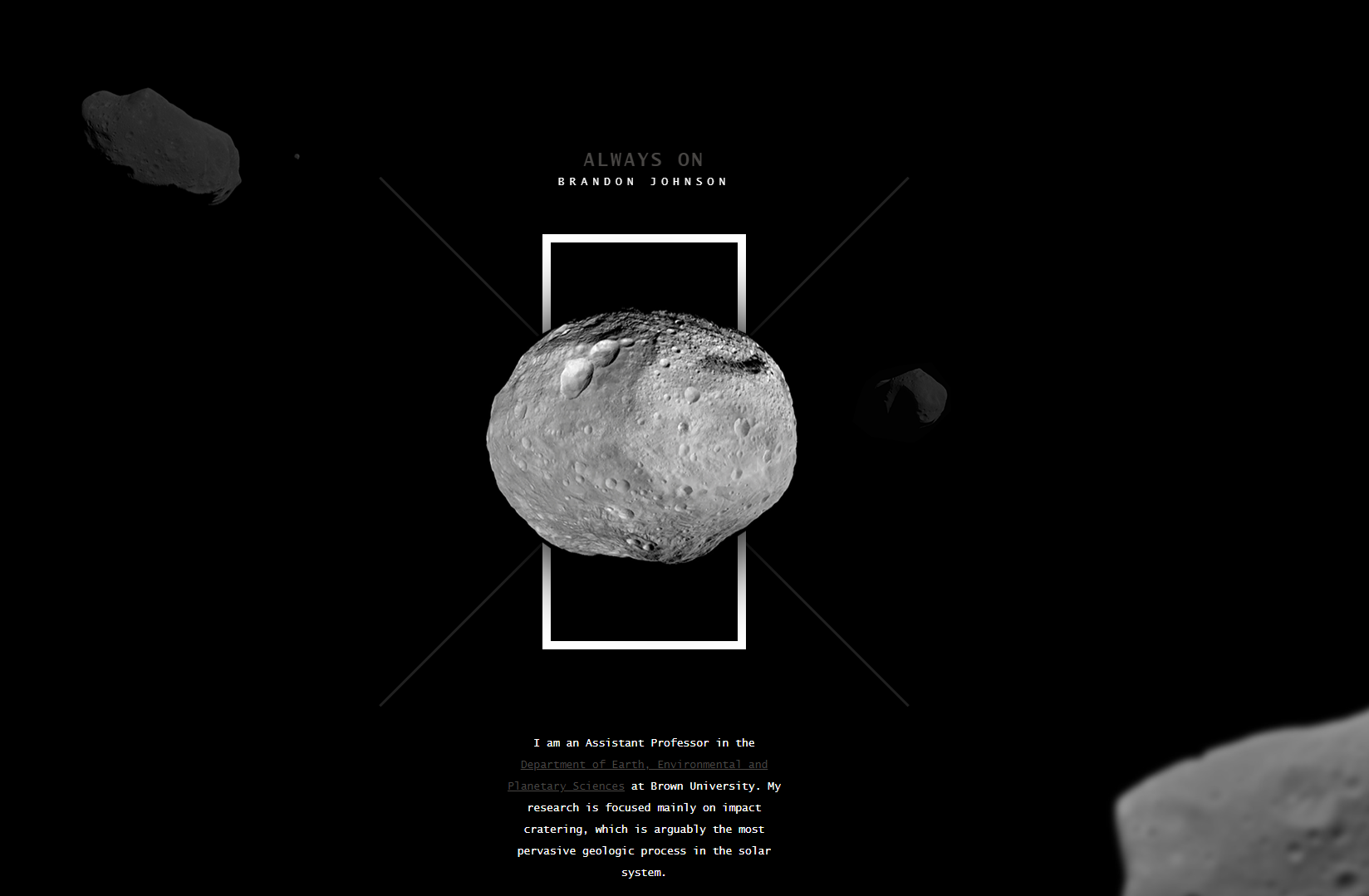 Top 8 SEO benefits of blogging
Blogging gives you many advantages for SEO, helping your site both to get initial traffic and attract more organic visitors with the time. Here's what you get:
1. You will be in control.
Having a blog and creating your own content gives you a great chance to enhance your online presence.
2. You will be able to use a variety of content.
Search engines just love the useful content that really helps users. And if the website can only have permanent content on it, having a blog for your business gives you a possibility to write about the different thing you are concerned without any boundaries, no matter if this content fits into your sitemap or not.
3. You will take the best of the link click bait.
It's crucial to have links from authoritative sites or popular social networks, that are related to the type of your business. Blogs give people one more cool link to share with others, and you get the opportunity to generate some backlinks by sharing the blog posts on your social media accounts.
4. You will get more indexed webpages.
Every blog post you publish gets indexed in search engines as a single webpage. And even that the more pages you get doesn't mean correlating with a better ranking, but it helps to keep the search engines on your blog/site longer.
5. You will get enhanced internal linking.
It's for you to choose when to link your posts to your site, and what anchor to choose. If you will do everything right, internal linking will help search engines to understand the content on your website.
6. You will always have fresh content.
Google favors websites with constantly updated content, and your blog is an amazing way to keep your website fresh.
7. Improve your social media results.
If you unite blogging with SMM strategies, it will be easier to build relationships with your followers. Becoming more engaged, the followers interact with your brand more.
8. You will get much more traffic.
Each time you attract more visitors to your website,  you create another point of interaction with the brand, that generates brand awareness and gives your visitors a strong reason to return to your website. Since blogs have a long stage-life, they give you a good opportunity to attract visitors from organic search for many years!
Related Articles:
15+ Website Footer Examples: Best Footer Designs For Your Inspiration
The Best 15 Family Website Examples to Follow in 2019
15 Best Landing Page Builder Software in 2019
What is the Purpose of a Website in 2019?
20+ Best 404 Pages Ever: 404 Page Examples For Your Inspiration