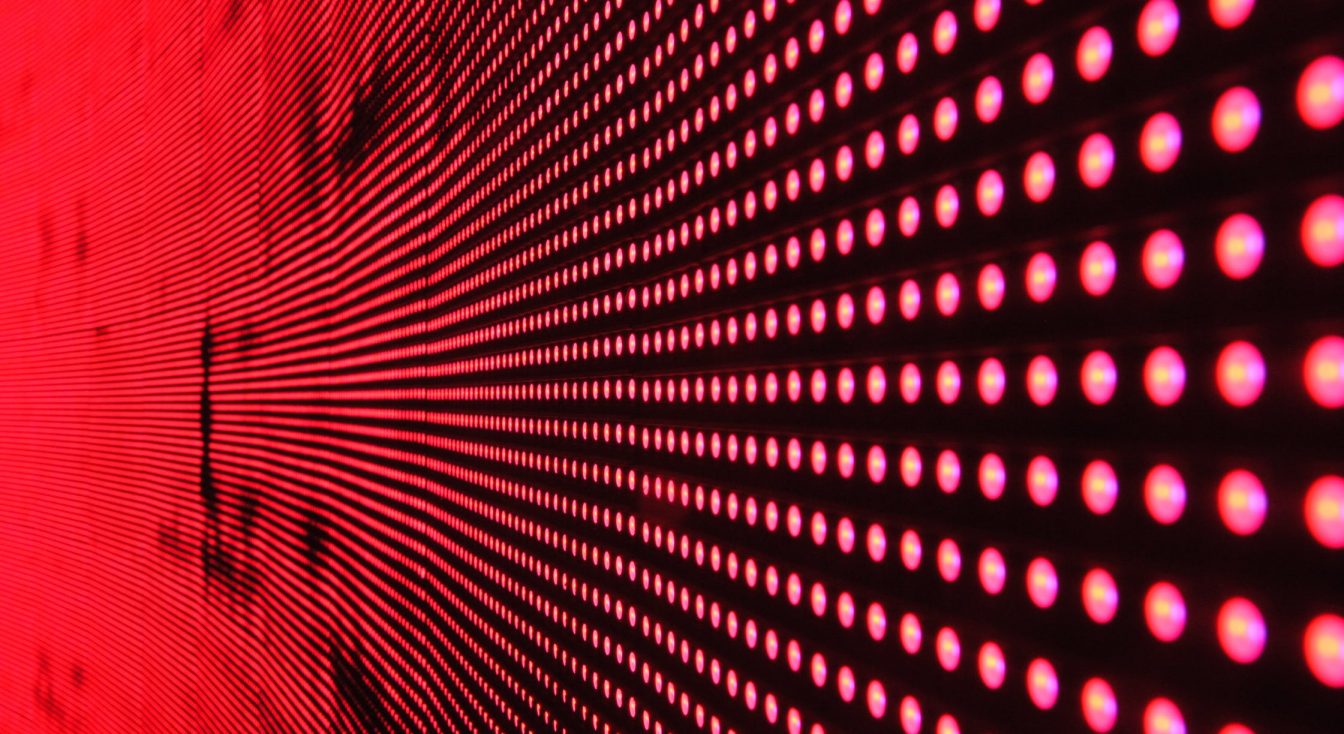 Importance of Website for Your Business: Main Reasons in 2019
Today's world offers great opportunities for your business and you may not realize all of them!
A few years ago, starting a business required a huge capital, a lot of experience, and grand support. Now, you can get all the necessary tips on the net, use the experience of market leaders, and get a website instead of opening an offline shop, and that will save you hundreds or even thousands of dollars!
No one doubts the importance of a good website for business today: your business cannot do without an online presence. One of the main benefits of having a business website is a guaranteed positive impression of your company that leads to strong relationships between you and your customers!
Now, we will explain why you need a website for your business and how to create the right one for you!
Try New AI Website Builder right now!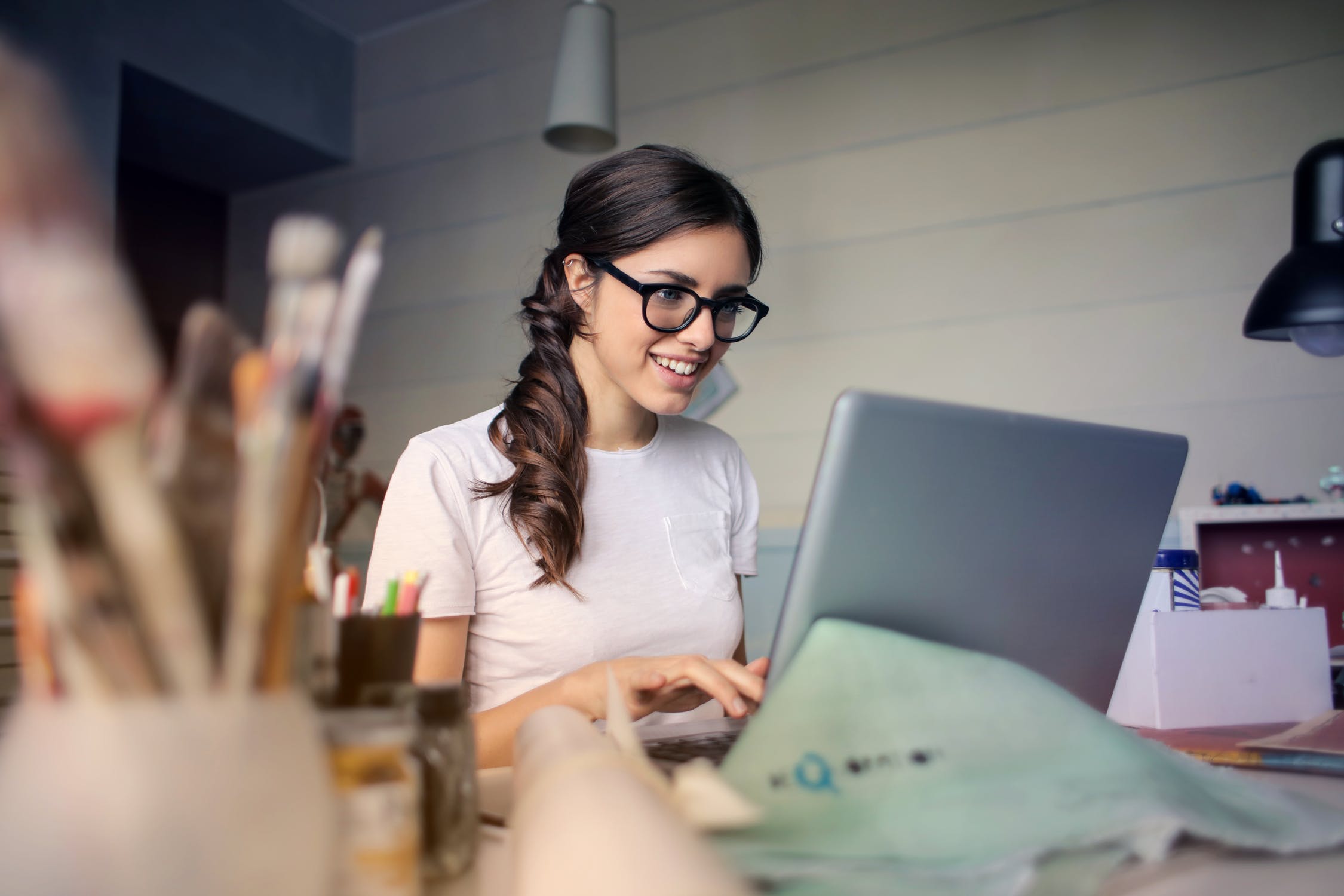 Reasons why a website is important for your business
The website is a company's face 
A website is a company's face for customers, partners, dealers, and investors.

A site can be constantly upgraded and get an increased functionality, increasing its effectiveness.
The website is a new mass media
Business websites are new mass media (information distribution, publication of news, product catalogs, unique offers, reference information, blogs, etc.).
Website grabs the attention of potential customers
A multilanguage website makes it possible to catch the attention of prospects from all over the world.

Companies that do not have a website lose up to 25% of potential customers.
Website reduces the time of consulting customers
A website allows releasing the company's employees from routine consultations (the website contains all the necessary information: availability of products, prices, product features, delivery terms

, etc.).
The website makes your business more trustworthy
The customers tend to trust companies that have a quality website – that is a matter of fact.

The website works 24 hours a day, 7 days a week, and 365 days a year!
The website gathers all information
You can place special information for dealers and partners on your website that is invisible to other visitors (special prices, dealer and partner discounts, newsletters, etc.).
Fresh content for your clients
Website saves your money
A website can help you save money; website building is inexpensive today, and so is its further maintenance. At the same time, a landing page with proper search advertising and targeting more than doubles your sales!
The analysis of website visits will provide important information about the customers' interest in a particular service or product, identify the need for website improvements, formulate targeted proposals, and conduct large-scale targeted advertising campaigns!
Long-Term Clients
Access to Info
Your competitors have websites
The statistics are simple: 94% of people with smartphones today are looking for information on Google. If they cannot find your website (which must be mobile optimized), they will find your competitors'. 
Moreover, despite the fact that social media is in great favor today, a website has always been a respectable representation of the company on the internet. There is no point in choosing one of these tools – use both of them to maximize the outcome!
Help to realize your ideas! 
Yes, let see example: if you have an idea to make the big discount you should just to post this on your website and run the advertising (google).
5 tips for building an effective website for your business
Make an attractive and unique design of your website
Why is it so important? Visuals play a key role in influencing a client's decision making. 
The professionals think strategically when making a quality web design. They create the right sequence of website elements, which should lead the visitor to a certain page, where they perform a certain action (buy a product or service).
Here's the point: it is not the visitor who decides what buttons to click – it's you!
Examples of well-designed websites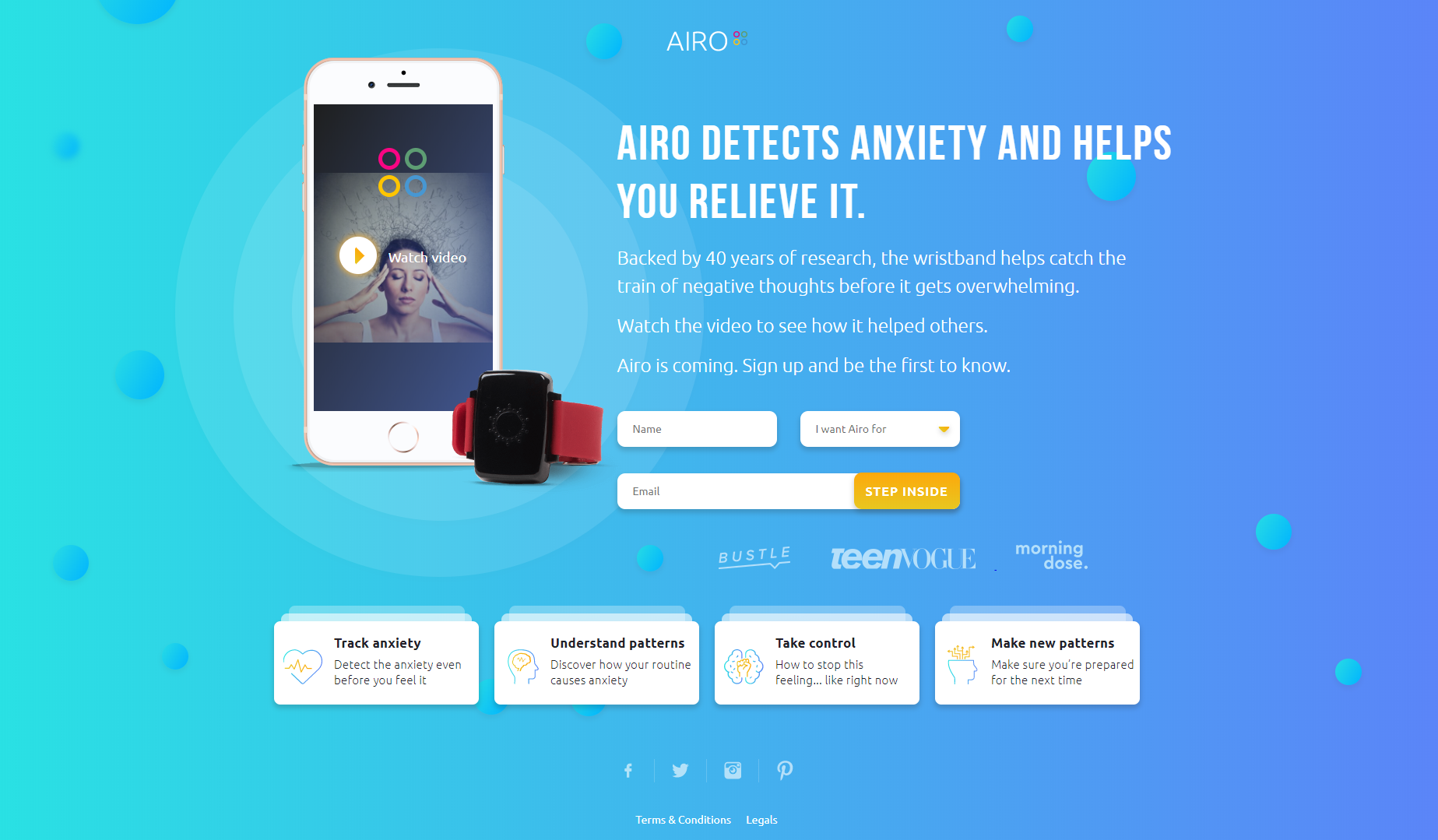 Reasons why AiroHealth's is adorable :  
just a glimpse gives you a good understanding of the product features and what problems it solves

when you scroll down, the next section describes how the product works

the next one gives you a deeper understanding of the product features and functionality while the fourth tells you how you should perceive the anxiety and stress

the last main page section shows you some convincing testimonials
Note: The website effectively utilizes CTAs at the end of each page.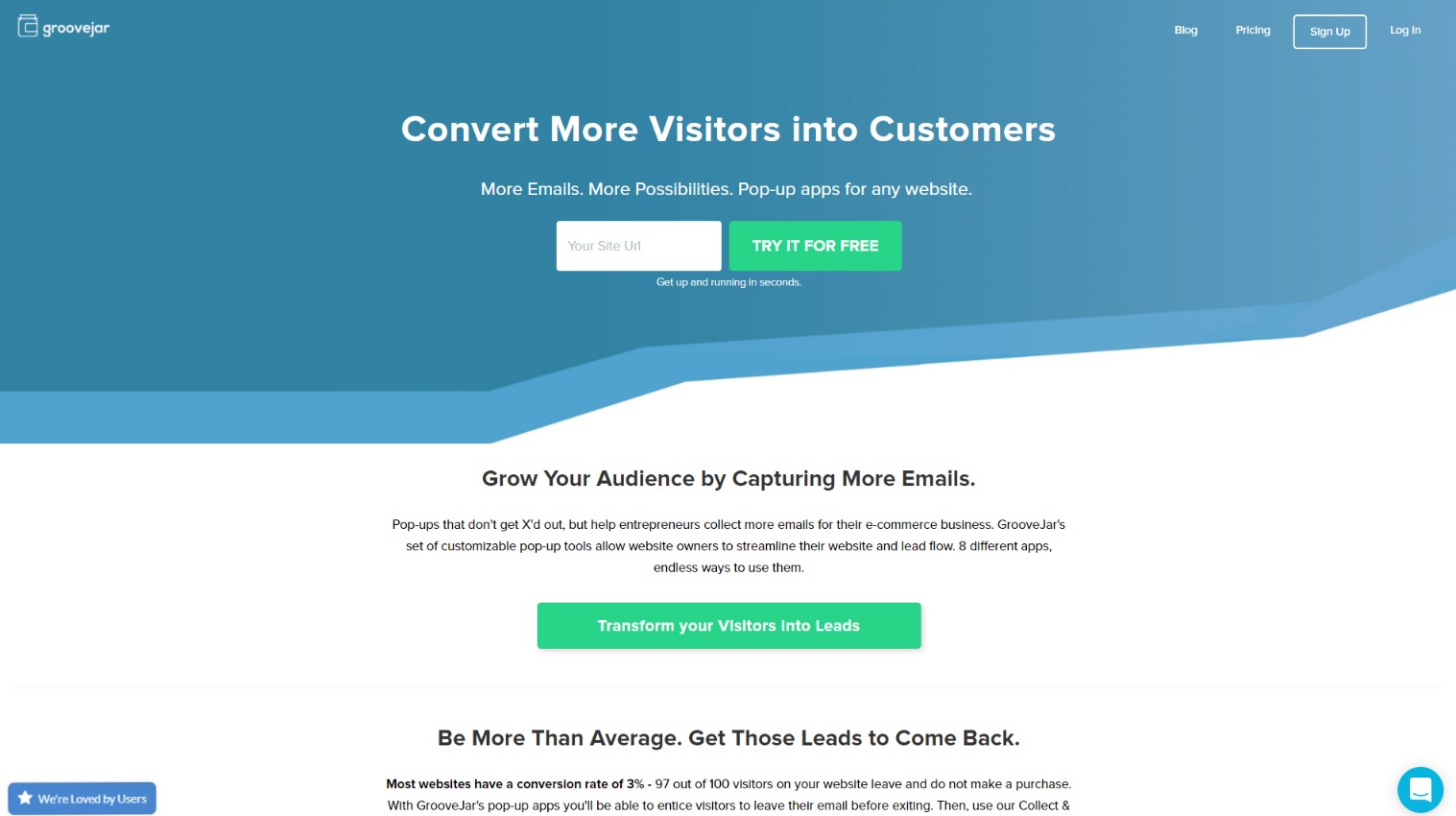 GrooveJar is a startup that interacts with other projects to improve the website traffic conversion rates, following the top rules of UI/UX site design and web development (including effective CTAs, attractive layout, and the accessibility to the main info without scrolling).
The most important thing is that you can see the product in action right on the site! There's also a good use of reviews, a cool chat box, countdowns and many more.
So, GrooveJar shows a lot of interesting website functionality that startups could consider before ordering their services.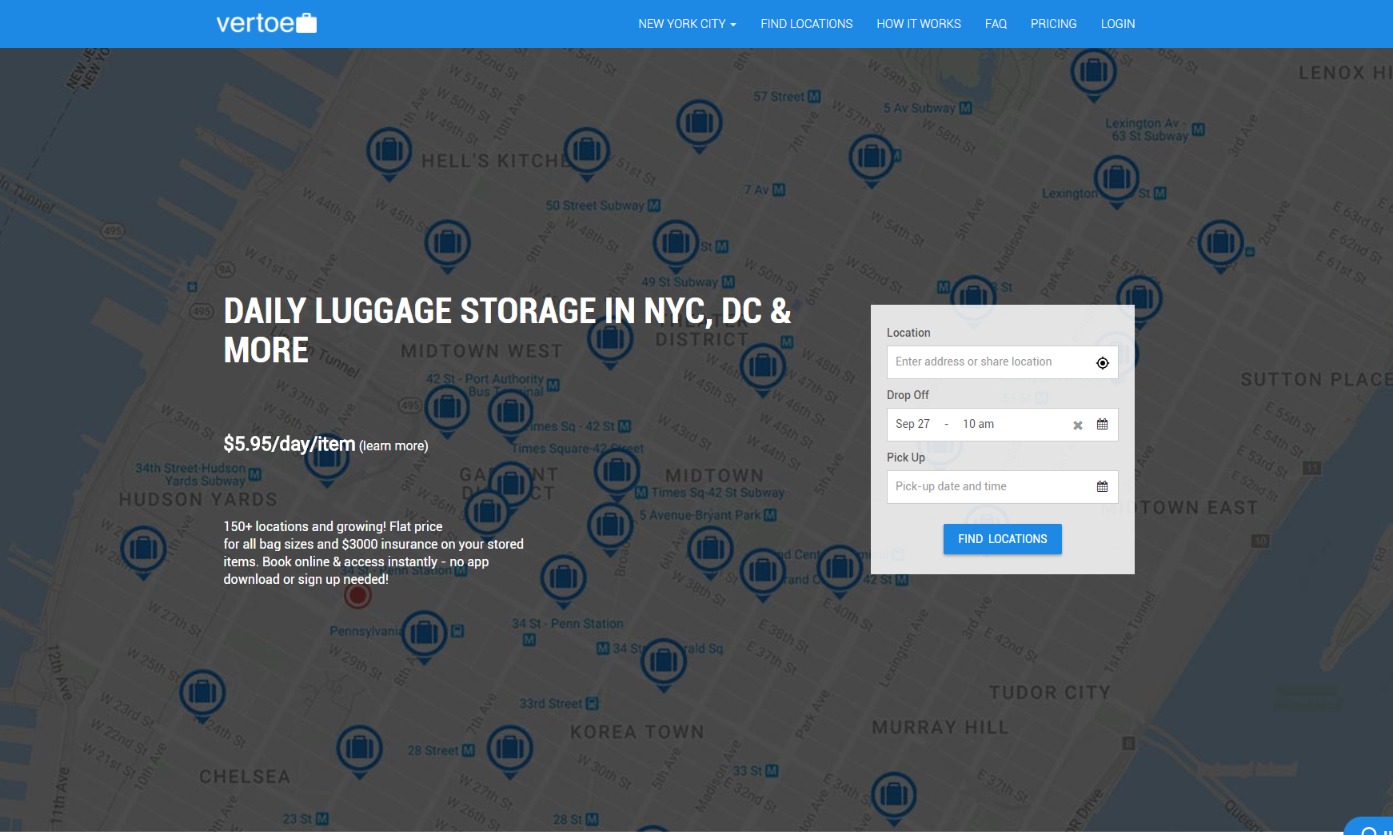 Site speed always matters, and Vertoe did everything possible to make their website as fast as possible. It is crucial because they offer to book daily luggage storages. The site is optimized for mobile devices, so you don't need to download an app.
The convenient one-click checkout helps you to navigate the site easily. Just imagine: your booking process takes a few seconds!
Take a look at this responsive design, that works across all iOS/Android platforms and all screen sizes – smartphones, tablets, and desktops.
Related Articles:
Breaking Bad: 21 Bad Website Examples (Upd: Feb 2019)
20 of the Best Homepage Examples (2019)
There is no doubt that these sites were made by professionals. And now, when the importance of a website for business is clear to you, are you still hesitant whether to get one for your company?
Visit Weblium now and get your custom website in 72 hours!
Your website will be created in accordance with your preferences, business niche analysis and modern trends. It will be fast (above 90/100 in PageSpeed Insights) and fully responsive. Besides, you'll get initial SEO-settings, integration with Google Analytics and Hotjar, hosting, domain name, and SSL-certificate, as well as a user-friendly website editor!
Typography and website content are the kings of your website. Make it good
Attractive fonts are pleasant to read and carry a certain message. The font can be elegant, bold, brutal, cute and even smart. The main thing is that it should suit the concept of your business and your website.
The texts have a very important role: irresistibly good selling headlines are half the battle. So, if you've never dealt with texts and don't know anything about which headline is «clickable» and which one is simply beautiful – better call the professionals. After all, it's about money. Big money!
Website usability: make your website user-friendly
 Important things of the web usability:
general structure with an extremely transparent and clear menu,

concise category names,

comprehensible and attractive visualization,

supplemented with catchy animation 
You can easily check the usability of your website: if users often use online support with such questions as "how can I order the product?", "where can I find this category?", "please help, it doesn't work!" – your website definitely needs improvement or redesign!
Webpage load speed shouldn't exceed 3 seconds
The load time of web pages doesn't depend solely on Internet speed but on the content as well. If your site slows down, you need to find ways to increase its page speed. Or at least try to make sure that all of the important website elements are loading faster than the supplementary ones.
Now, you will be surprised: according to Amazon research, every 100 milliseconds of loading time cost you 1% of lost sales!
Use of interactive website elements
This is one of the indisputable benefits of a website for small business, so you should try to make the most of it!
Interactive elements allow you to maintain direct contact with partners and customers, simplify the procedure for distributing news, and reduce the cost of updating your website data.
Interactive website elements include:
tools for visitor statistics

questionnaires

voting systems

feedback tools (guestbooks, conferences)

real-time communication tools (online chats)

tools for making orders for products and services (online-showcase)

website search
Conclusion
Today, the website is one of the strongest marketing tools for business, allowing to withstand the competition. In other words, this is a full-fledged online presence of a company that helps significantly expand the market share, increase sales and brand awareness.
Get a website built by the professional studio in 72 hours. Hosting, domain name, and SSL-certificate are included by default.
Related Articles:
How to Create a Website Step by Step [Guide]
How to Create a Website Prototype? Step-By-Step Guide (December 2018)
Top 20 Small Business Website Examples You Will Want For Yourself
Artificial Intelligence Examples and How It Works
Best Startup Website Designs For You To Follow! (2019)