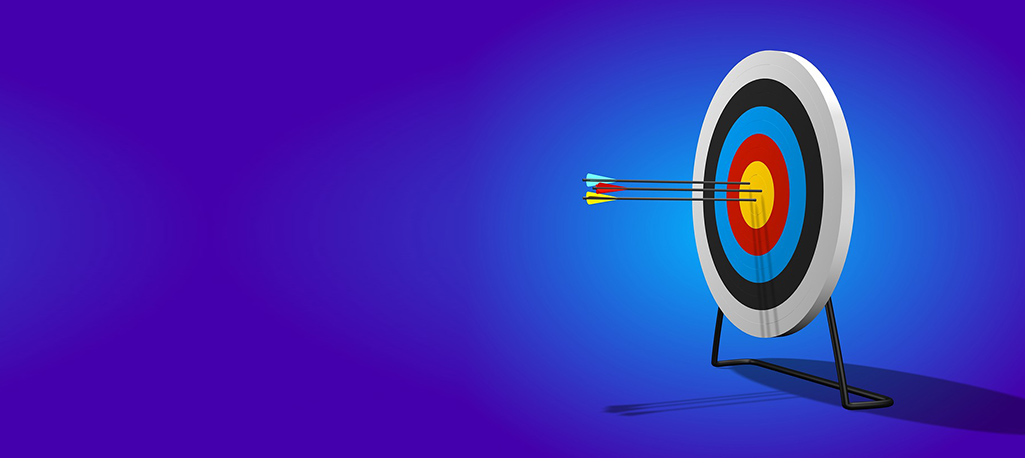 What Kind of Website Should I Make to Reach My Business Goals?
A goal properly set is halfway reached.
Zig Ziglar
At least once in a lifetime, each business faces the task of creating or redesigning its website. But regardless of the industry, every business has one thing in common: setting a proper type of website and its goal.
It is very important to avoid the critical but most frequent mistake – to consider a website creation as a goal. In fact, a site is only a tool or channel to achieve business goals. Thus, prior to making your own site you need to define the goal and the bigger idea behind it. Why do you need a website? What goal are you trying to reach?
This article will help you to determine what purposes your website should serve and what type of website to choose considering your goals.
If you already know what website you need, Weblium has an offer for you. We'll build your site in 5 days at the price of domain and hosting.
8 types of websites for your business
We've recently interviewed our web design team leader who's a real guru of website building. He knows everything about proper goal setting for effective sites. His job is to make a thorough analysis and create the structure of the site with specific blocks and elements aimed at reaching certain goals.
So here are 8 types of websites that he defines:
1. Business card website
This kind of website is the number one choice for many businesses. Although the business, in this case, does not sell goods or services online, it helps to build an online presence and become closer to clients.
The goals of business card websites are:
Raising awareness of the company;
Simplifying the search for company contacts.
Thus, a business card website must contain the following blocks and pages:
About us: general information about a company including practice areas and particular industries;
List of goods or services;
Team and experts;
Contact information: office location, email, phone, etc;
Links to a company's social networks, if applicable.
A business card website is the best solution for companies that want to establish an online presence but still have not decided how to promote their business online. Therefore, it is very popular among many businesses in different industries.
2. Informational website
This kind of website is aimed at informing clients and visitors about the products, services, and a company's business area itself.
To achieve the goal of the informational website, make sure to add the following elements:
General information about your company, including practice areas;
Goods or services;
Blogs as a key tool to educate your audience;
News and latest updates, including publications in mass media;
Contact information (office location, email, phone, fax);
Links to a company's social networks, if applicable.
The content on these websites should be related to the business industry. In particular, it may include how-to guides, insights, research, infographics, etc.
A more advanced version of the informational website is an influencer website. Its goal is to educate visitors with the content. Thus, this kind of website should contain case studies, practice analysis, niche research, etc.
81% of online consumers trust information and advice from blogs, whereas 61% have made a purchase based on recommendations from a blog. Thus, if you want to persuade your visitors to become your clients, add a blog with valuable and interesting content. It will definitely help your business grow.
3. Portfolio website
A portfolio website is a kind of site used to showcase the results of work and, thus, attract customers. The main goal of such a website is to demonstrate a company's accomplishments and generate demand for goods or services.
By the way, you can make the portfolio website for Free on Weblium.
A portfolio website must include the following items:
Works and results;
About business or "about me" information;
Contact information (address, email, phone, fax);
Trust elements;
Social networks.
This is the most popular kind of website for photographers, artists, writers, models, designers, videographers, etc. A portfolio website is the right choice for a company having perfect visuals to demonstrate.
Related Articles: 20+ Portfolio Website Examples from Beginner to Pro in 2019
4. Lead generation site
Lead generation website is an effective tool to move your visitors forward through a sales funnel converting them into prospects. This website type is the favorite one among B2B companies where leads could usually be collected from the internet, whereas sales are closed offline.
Lead generation sites are aimed at achieving the following goals:
to inform about company's business;
to generate demand for its goods or services;
to generate leads.
The must-have elements for such a website are:
Information about a company;
Services and practice areas of a company;
Trust elements: testimonials, guarantees, case studies, etc;
Calls-to-action (CTAs) and lead capture forms offering something valuable in exchange for a visitor's contacts;
Contact information (office location, email, phone, fax).
To make a lead generation website more effective, add lead magnets with useful information, special offers and promotions, CTA blocks, and other elements that draw the attention of your visitors and make them leave their contact information so you can nurture your leads to customers.
The landing page is one of the most popular types of lead generation websites. It perfectly works to generate the demand for visitors and convert them into leads.
A landing page helps visitors to focus on one specific thing, such as one type of goods, one service, one special offer, etc. Here, you could describe all the advantages of your offer, add trust elements, testimonials and everything else that could persuade a user to make an offer or leave the contacts.
More than 79% of leads will not convert into sales if you do not nurture them. That's why your lead generation website is only the first step. Make sure you continue to work with your leads using the following lead generation strategies:

email marketing (chosen by 78% businesses);
event marketing (chosen by 73% businesses);
content marketing (chosen by 67% businesses).
Related Article:
10 Best One Pager Examples in 2019
6. E-commerce website (online store)
The main goal of such a website is to sell goods and services online. Thus, the website must contain everything that simplifies the choice of goods or services, forms that will help to place an order directly on the website, shopping carts, etc.
This website type may have two goals:
To generate demand for a company's products;
To sell goods and services online.
The must-have elements for these websites are:
List of goods or services integrated into catalogs and filters allowing visitors to easily find what they are looking for;
Description of goods and services, video reviews;
Contacts;
Trust elements;
Shopping cart;
Terms and conditions of order placement including payment information, delivery, money back policy etc.
For an e-commerce website, a good idea will be to add classifiers, prices, and ratings that will simplify the process of searching for goods and services. Also, make sure that the checkout process is simple enough.
7. Client support website
This kind of website is created by companies that already have a pool of clients and need to support and assist them.
Consider including these elements to ensure that your support website works effectively:
Contacts;
FAQ blocks;
Educational content;
Chats.
8. Website as a product
This is the only type of websites, where a company's business is the website and its functionality. Facebook, Сraigslist, eBay, Airbnb, BlaBlaCar are the most famous examples of websites as a product.
The elements may vary greatly depending on the platform, so there is no sense in marking out a common structure for such websites.
Related Articles:
17 Best About Me Examples for 2019: How To Write a Killer About Me Page
20 of the Best Homepage Examples (2019)
Wrap Up
Here is a brief checklist to set a proper goal for your website:
Use the goal to determine a type of your website;
Add must-have elements to reach the chosen goal;
Analyze the behavior of the visitors on your website;
Update your website regularly to keep it up to date.
Your website is the face of your business online. Do remember that you never get a second chance to make a proper first impression on your prospects. Make sure your website serves its purpose and helps you with building your online presence. Keep working on it to reach your audience and, eventually, you will notice how proper goal setting affects your online performance.
Hopefully, this article helped you to define the kind of website you need! If you're ready to proceed to build Weblium can create your custom website in 5 days at the price of domain and hosting.