Сoffee Shop Website: Free Templates
Use a free website template: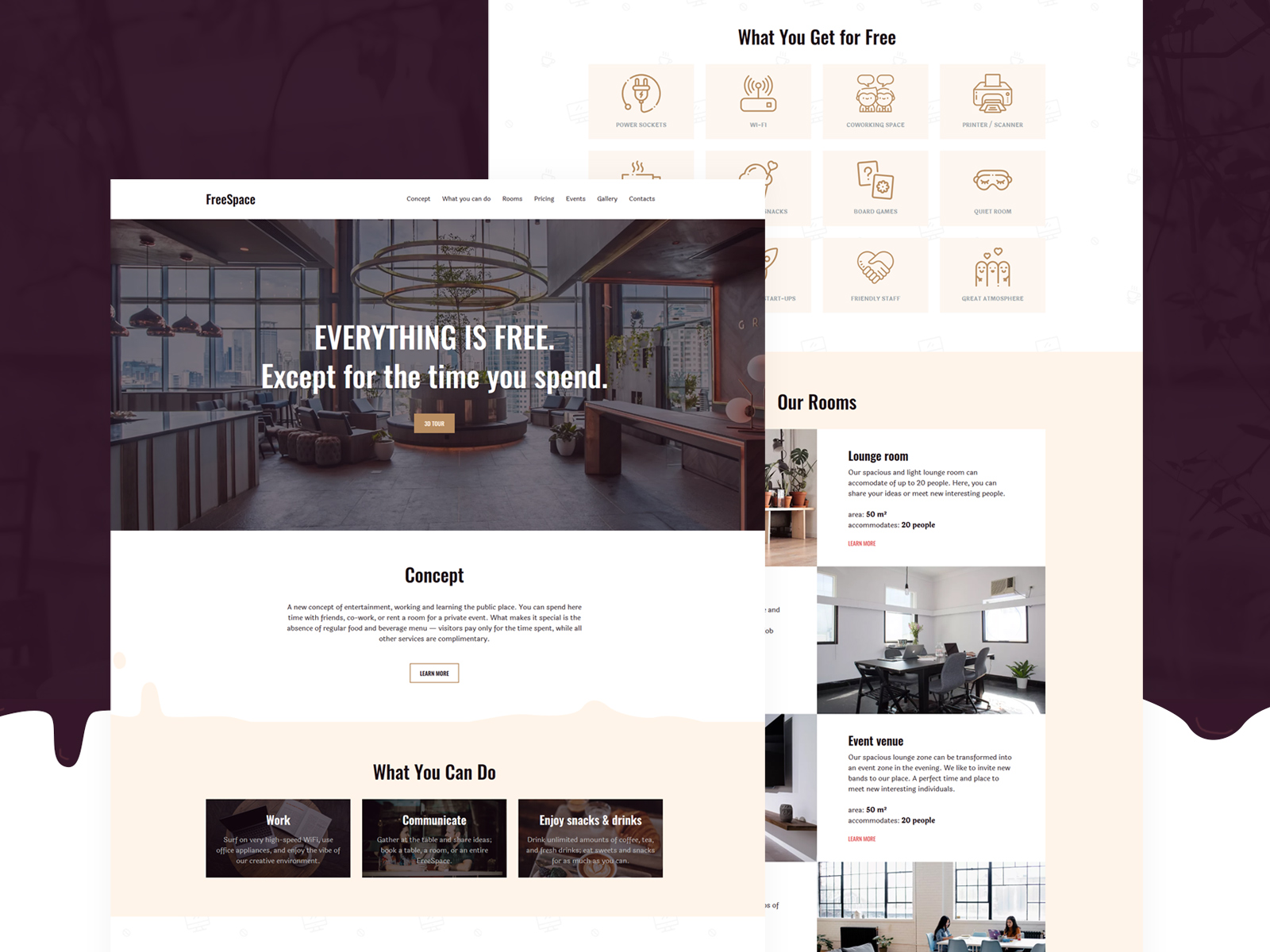 Want to open another coffee shop or something like that? Then do not waste your time – and start creating your website today, because otherwise, you won't be able to beat your competitors!
And what is the easiest, fastest, and cheapest way to create a website for a small business? That's right, it is the modern website builder.
Using Weblium сoffee shop website templates, you can focus on creating a really effective site without being distracted by technical issues – our guys have already done all the routine work for you. You will definitely like beautiful, professional templates from the experienced designers of the famous TemplateMonster project!
Here is one of our favorites, which you can now use to create your website.
In this free coffee shop template, we used the colors that are most suitable for designing such a site: soft brown, contrasting white and black, as well as light pink (to separate the information blocks) and red color to make the buttons even more noticeable!
In the design of this coffee shop website template (as in all other Weblium templates), we used full-size high-quality photos to attract the user's attention, bright buttons that make the navigation on the site easier, and CTAs that push the visitor to take the desired action. Such a site really works (and rocks!!), and you will understand that this is true when your new customers will start calling you tomorrow!
More on Weblium: