Сorporate Templates
Ready to create your own corporate website?
Use this free website templates: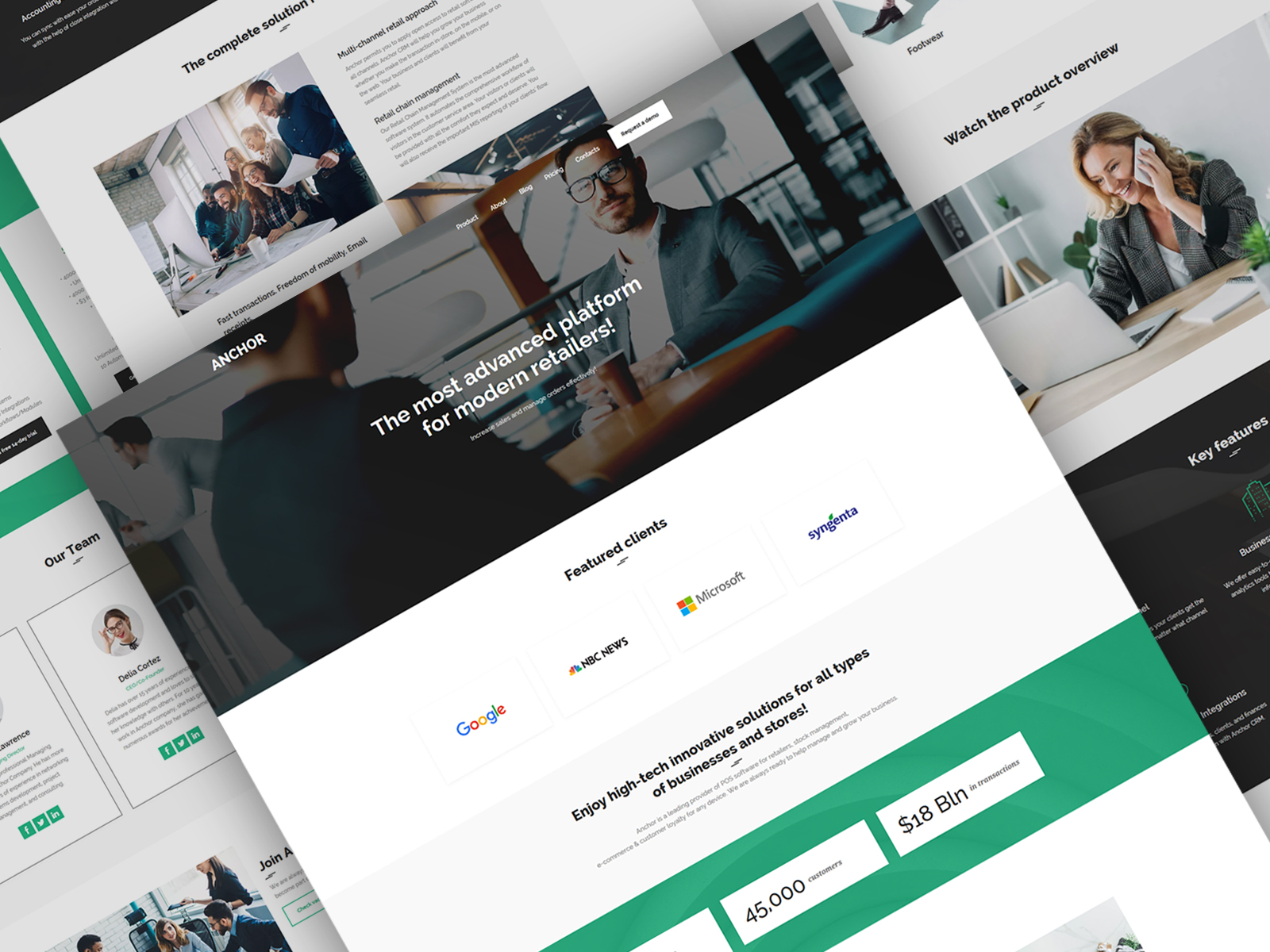 A good corporate website carries out a number of important tasks – starting with the presentation of a company on the Web and ending with selling specific products.
If you want to create a good corporate website fast, you should use a good website builder that offers a simple and intuitive editor, a huge set of professional templates, advanced design customization options, and the ability to use all existing tools to make the website successful.
Have you heard about such a website builder? It is called Weblium. Our corporate templates were created for the companies-winners because each design is the essence of the best features, selected by the world's TOP corporate websites.
In this corporate template, every inch of empty space is correctly used for its intended purpose – but at the same time, the design stays easy to perceive. The header immediately emphasizes the competitive advantage of the company and the benefit of its customers – so the visitors understand why it is worth choosing this certain company right away.
All our corporate templates have simple and functional navigation – what could be more important for the visitor?!
The appropriate location of the call-to-actions guarantees they will work effectively. "Testimonials" and "successful projects" help to build trust.
Unique, well-chosen typography and color scheme match the corporate identity. Finally, large background images related to the company's field of activity help to fix the images in the minds of visitors.
At any time, you can change every detail of the design of any of the available corporate templates, creating a truly unique website for your business. For this, Weblium offers advanced template customization features. But, unlike with Wix editor, where you should be an advanced user to freely use this feature, Weblium made it as simple as possible – you can modify the design in a couple of mouse clicks, without writing a single line of code!
More on Weblium:
Beginner's Guide on How to Make a Website