Building Website Template
Building a unique site with Weblium is free, efficient, and attainable for everyone. You don't need to be a tech-savvy web designer—the only thing required is a clear vision of why you need a site!
You can create your amazing website in 9 steps:
Log in and select the template

Add content and edit your template

Create new pages

Configure SEO Settings

Add CTA and contact forms

Connect analytics metrics

Check your website

Create a blog

Show your building website to the world
So, check the free building website template: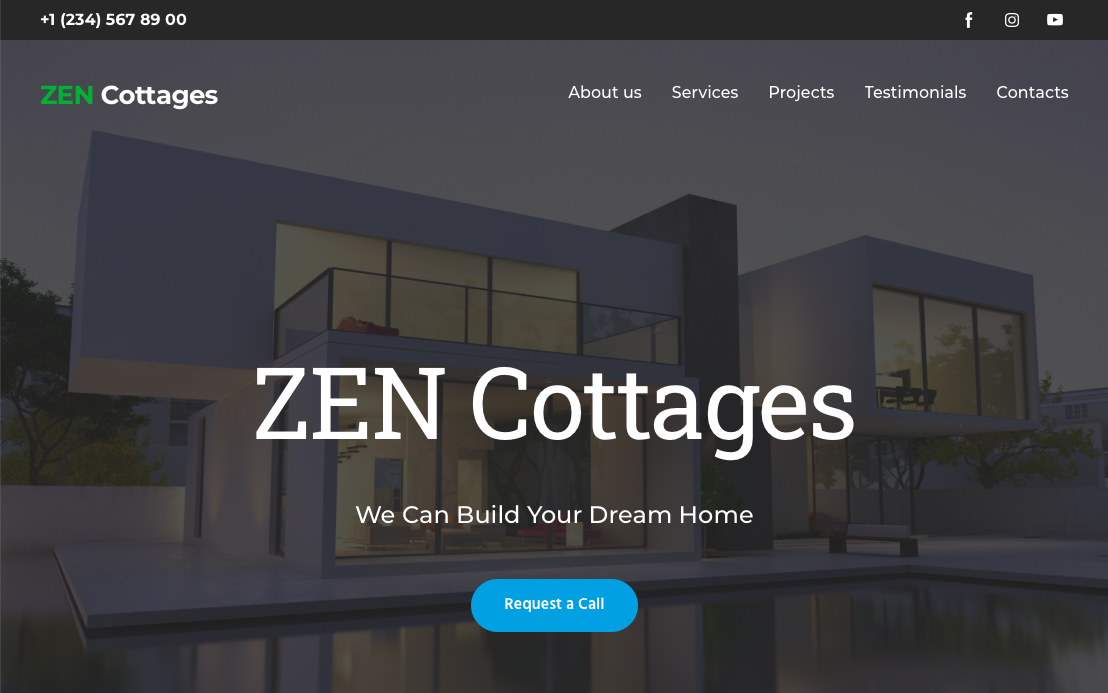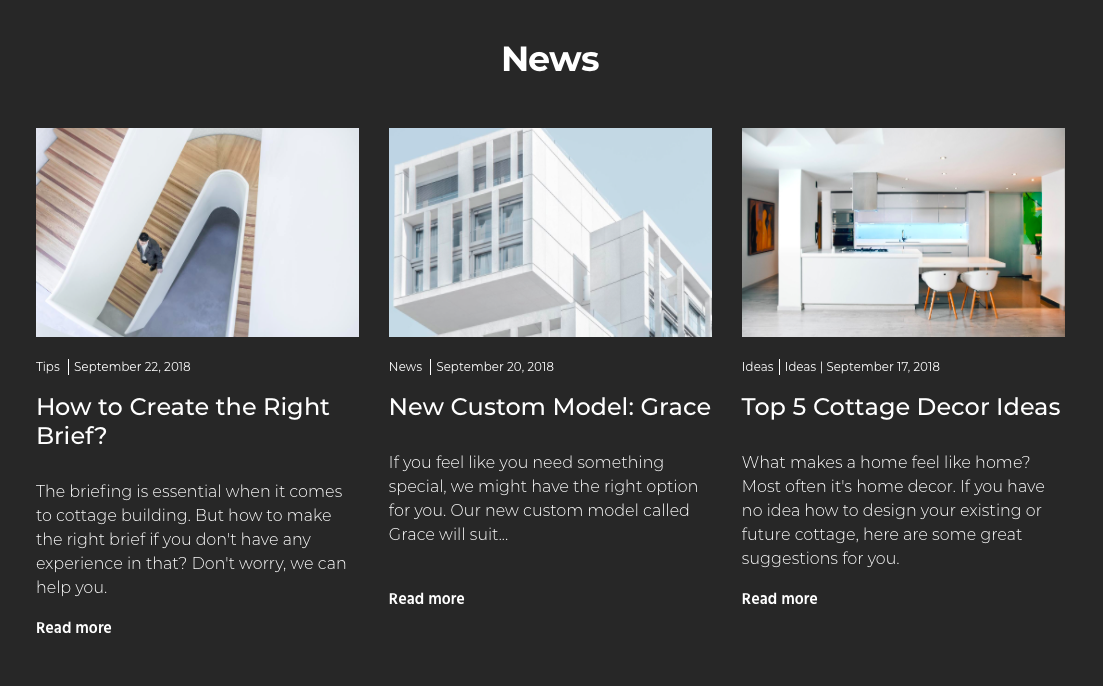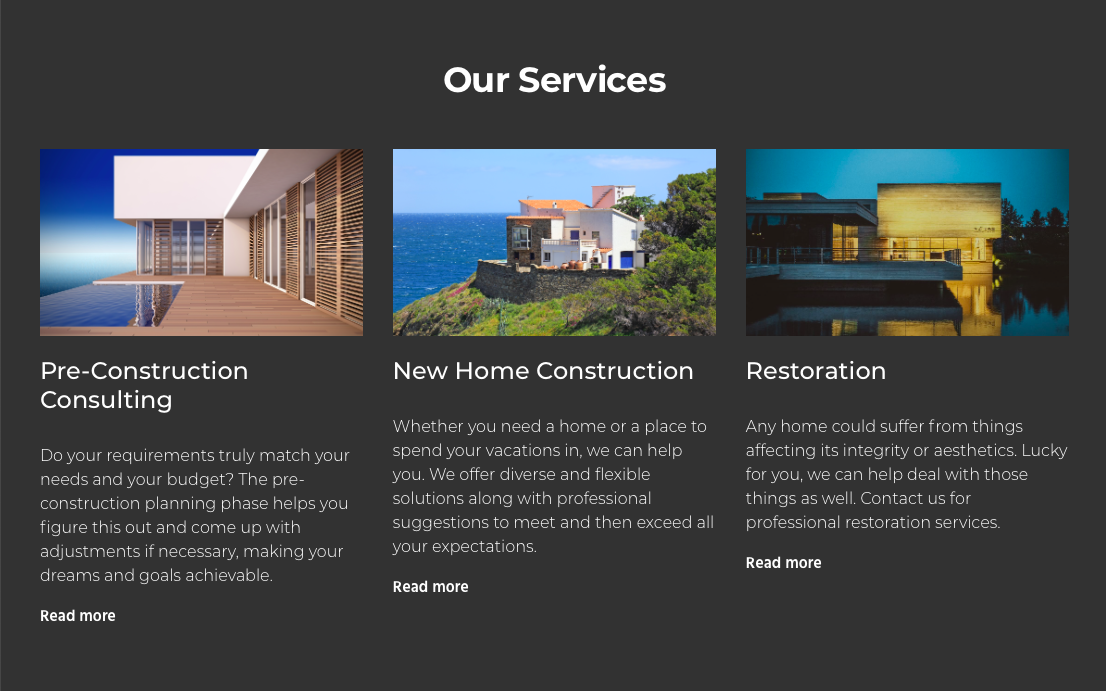 The construction company website should look presentable, credible, and be functional. To achieve this, you do not have to spend all your money ordering a website from a web studio.
Today, if you want to get a decent website, it is enough to choose a modern, reliable, and high-quality website builder. Choosing a building website template for free, you get a huge advantage – a thoughtful basis for creating a site.
If you want to get the best of modern website builders, you should try Weblium: this innovative website platform guarantees you'll get a high-quality template, provides all the necessary tools for developing a successful, modern online project and guarantees its stable work.
To make your construction company's website effective, it's important to remember that your visitors want to see specific information. Therefore, working with your building website template, you need to:
focus on the main page and specify the goods or services offered;

add a video block with a company presentation;

make your main menu as simple and clear as possible so that the user can immediately find the things he needs.
The main task of the construction company website is to showcase successful projects. For visitors to trust you, display the "industry trust signals", such as licenses, certifications, insurance, safety protocols, trade organization memberships, etc. It's a good idea to add a virtual tour feature to your website.
Adding a calculator to the site makes it more convenient for users to calculate the costs: the customer needs just to choose the various features, credit conditions, and find out the total cost.
Naturally, the design of a construction company website looks attractive and official. Each building website template created by Weblium is designed based on an in-depth study of the top niche sites. You only need to turn on your imagination and customize the design as you see fit. For this, Weblium offers advanced design customization options.
Our building website template has the best possible website structure (news, services, galleries, projects, etc). You can always make changes to the layout if it seems right to you. You can swap the pages, edit their names, add/modify SEO-parameters, customize the nested menu, and so on.
Interacting with your website, visitors will surely have questions. Add various methods to communicate with them as a forum, FAQ, question and answer, e-mail, live chat. Using the simple Weblium editor, you can easily add all the necessary elements to your site to increase its functionality, as well as customize the appearance of each element.
Create a blog – your website will only benefit from it! The blog helps you to show yourself as an expert, which positively affects the image and increases trust.