Dating Website Template
How to create a dating website?
Use a free website builder for your future dating website!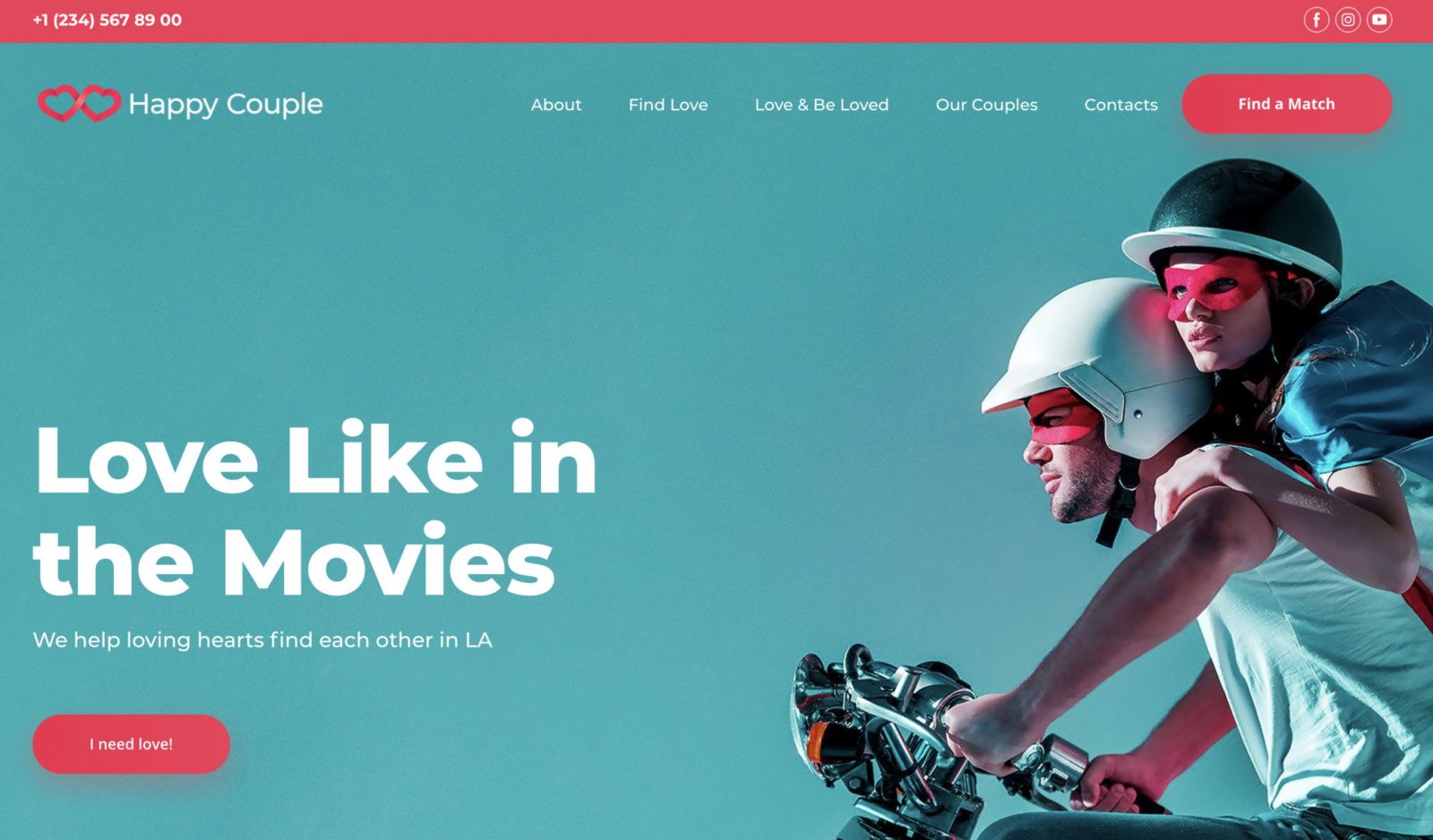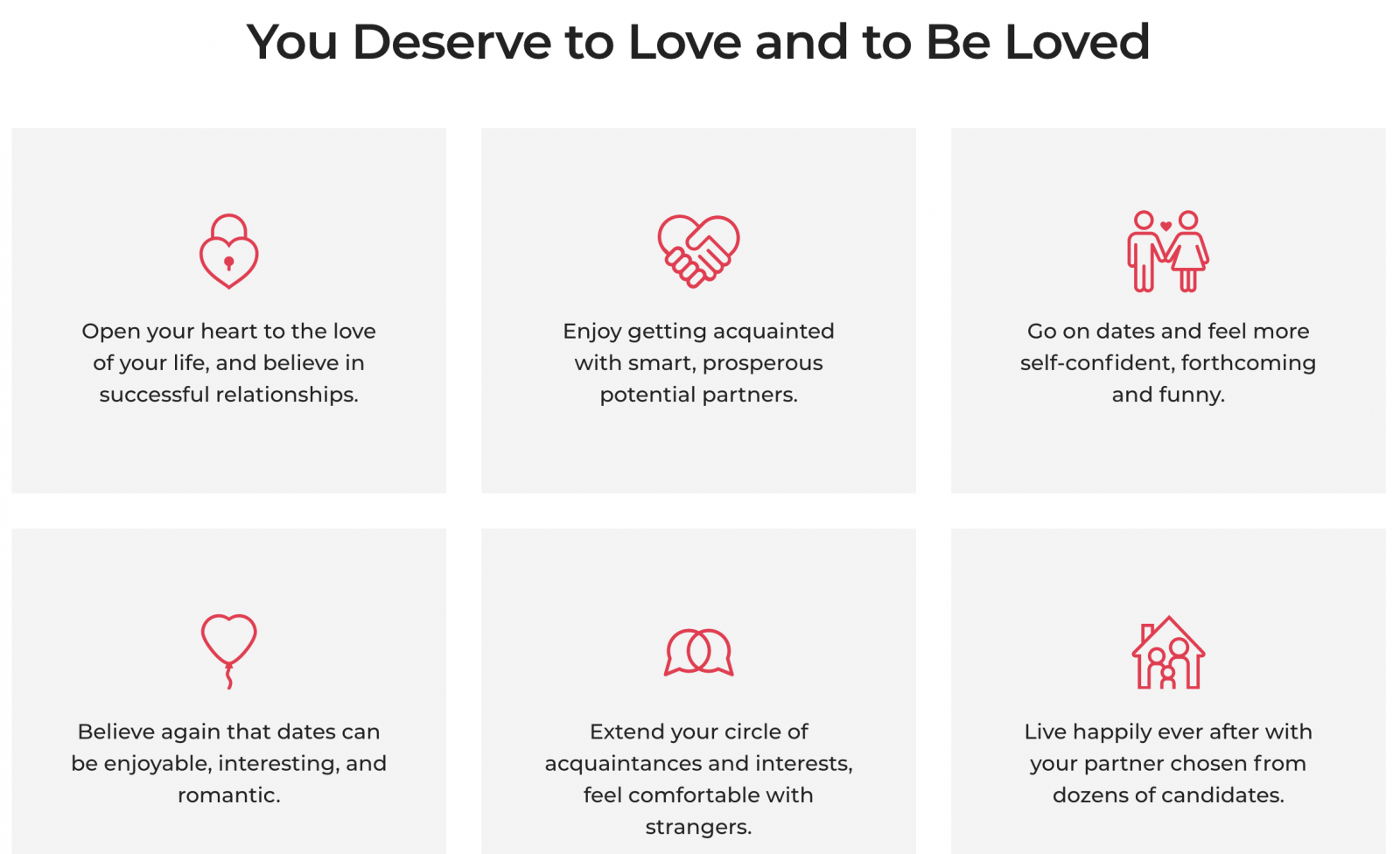 Dating sites attract a lot of people of different ages. Therefore, this is a great idea for a business, because if you do everything right, your website will attract a huge audience!
But first, you need to create a good website. This is not a problem even if you're on a budget, and you have no design and coding skills: choose a good dating website template, and use one of the modern site builders to create your website!
If you want your site to have a unique and trendy design, to get indexed by search engines and attract new customers right after it is published, then you should try Weblium! This website builder is guaranteed to make the process of creating a website as easy as pie.
But before your dreams come true and your site begins to attract new visitors, make sure that it fully meets the expectations of your potential customers.
Be creative when choosing a name and making a logo.
The name of your website should be unique, easy to remember, and catchy. A logo helps you demonstrate the main advantages of your company.
Think through the design and color scheme of your dating website template.
Traditionally, the design of such sites use bright colors and a calm, monophonic background (for example, pink elements on a white background). But you can always experiment to create a unique color scheme for your site!
For example, the predominance of red in the design will attract those people who are looking for passionate partners and seek new experiences. For people looking for serious and long-term relationships, the website design should be completely different – with white, purple, and blue tones.
With the advanced design customization options offered by Weblium, you can change the appearance of the blocks (which make up your site), as well as any design elements such as header, background, layout, colors, fonts, navigation buttons, etc.
Progressive built-in AI will take care of everything so that you do not make mistakes while creating the perfect design for your site.
Choose multifunctional templates.
Your dating website template should have the most important options for communication:
chat;

private and group messaging;

forums;

polls;

social media integration.
Do not forget about the must-have pages of your dating website template:
sign up;

terms of use;

profile;

matches;

inbox;

dating blog.
Each dating website template created by Weblium is based on an in-depth study of the best niche sites and contains all the necessary pages for the success of the site. But remember that at any time you can change, delete and add blocks (even their other templates) if it seems right to you!