Human Resources Website Template
Ready to start your own human resources website?
Check these beautiful free website templates!
https://cv-worker-portfolio.weblium.site
https://careerspage.weblium.site
https://it-solutions.weblium.site/
https://education-center.weblium.site
Weblium is the most convenient website builder, powered by AI Design Supervisor and trusted by more than 35,000 creators around the world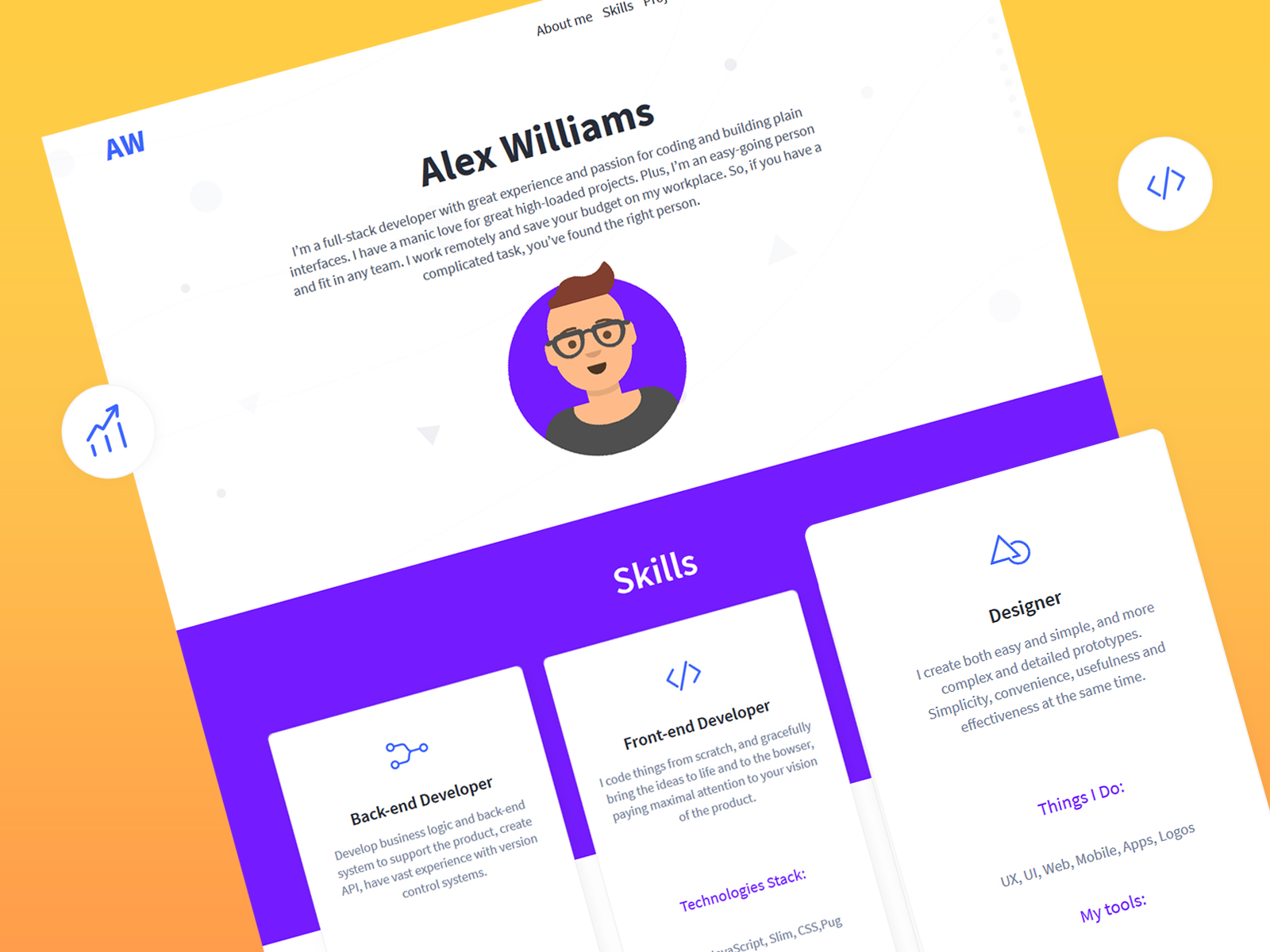 Any person at a certain stage in their career feels the need to seek professional HR services. So you need a site. And the better your site is, the more customers you will have!
It is important to analyze the key goals of your site before finalizing its design, structure, and content.
Creating a good HR website may be a difficult task for a novice, but modern website builders made it easier and affordable. Young platforms like Weblium made everything possible to simplify this process for the beginners, offering the highest level of quality and convenience, along with the numerous benefits you can get for free.
Since your HR website starts with a good template, you have to know that each professional human resources website template, created by Weblium is a result of a deep niche study. So it has all the necessary pages and elements to make a successful, effective website. Trendy & responsive design, minimalistic text blocks, visible calls-to-action, relevance, consistency – everything is made for success.  
You've probably heard that the main problem of website builders is that the templates they offer are too similar to each other. Weblium successfully solves this problem. Besides each template is created based on an in-depth analysis of top niche sites, the platform also offers advanced design customization features.
Each human resources website template consists of blocks and individual design elements: you can change the design of any block and each tiniest design element, remove unnecessary blocks and even add blocks from other templates! This helps create truly stunning, unique sites using the Weblium platform.
And finally, SEO – something that helps your site to rank higher on Google. Unlike many of its competitors, Weblium templates have basic SEO settings by default. You can leave everything as it is – and Google will be instantly indexing your brand-new website, or, having some skills, you can edit SEO settings to your liking!
Right now, you can choose any professional human resources website template by Weblium and use it to create your future website. A simple and intuitive editor will help you create your website in a few days, and the advanced AI Design Supervisor will ensure that you do not make mistakes creating your unique website design.
More on Weblium: