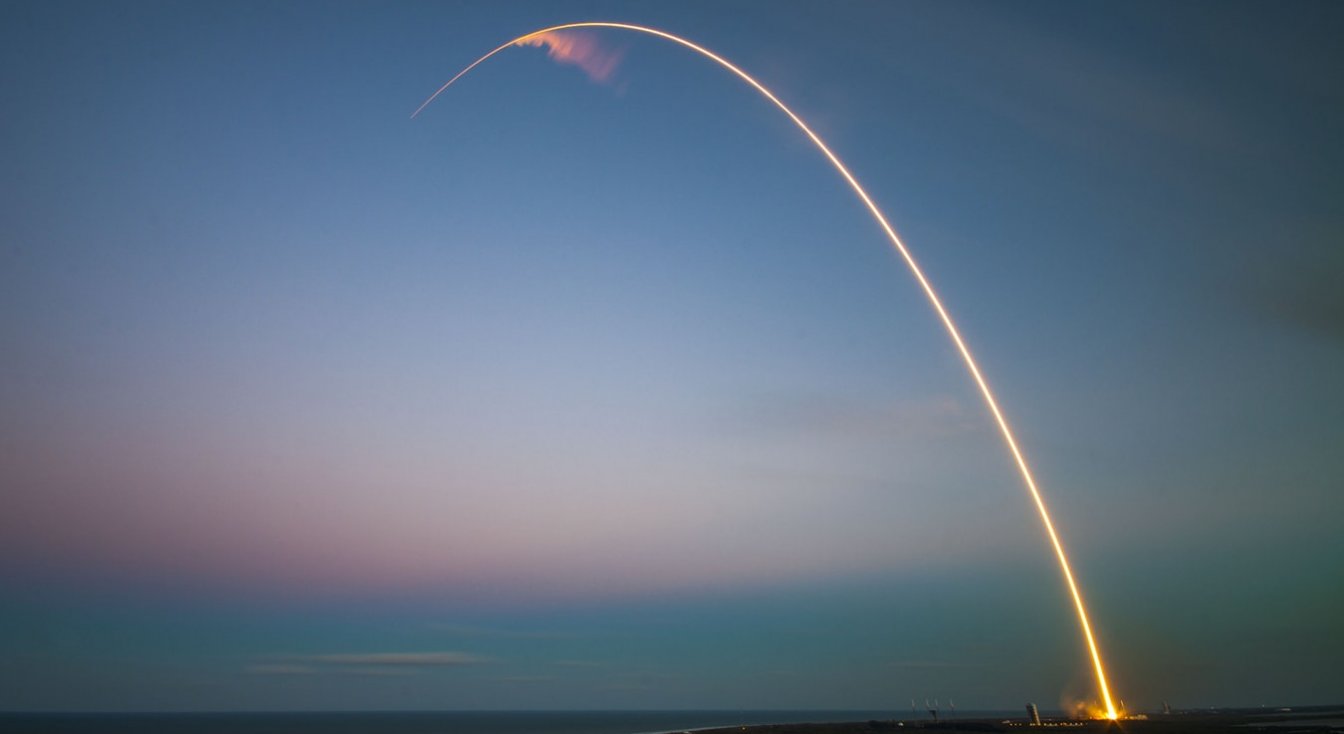 Weblium Is Among the Best Website Builder Platforms
FinancesOnline, a leading SaaS ranking platform, recognized the huge amount of work we put into Weblium, giving it a high rating of 8.0. Based on the results of the thorough review, Weblium makes it to the 20 best website builder software solutions.
In their review, FinancesOnline paid special attention to the do-it-for-me approach of Weblium, stating that is ideal for small businesses looking for an effective website builder software. It makes website creation a piece of cake for people with little to no knowledge of web design and development. A team of website setup experts and designers will help identify business needs and meet them with a solution tailored to their needs.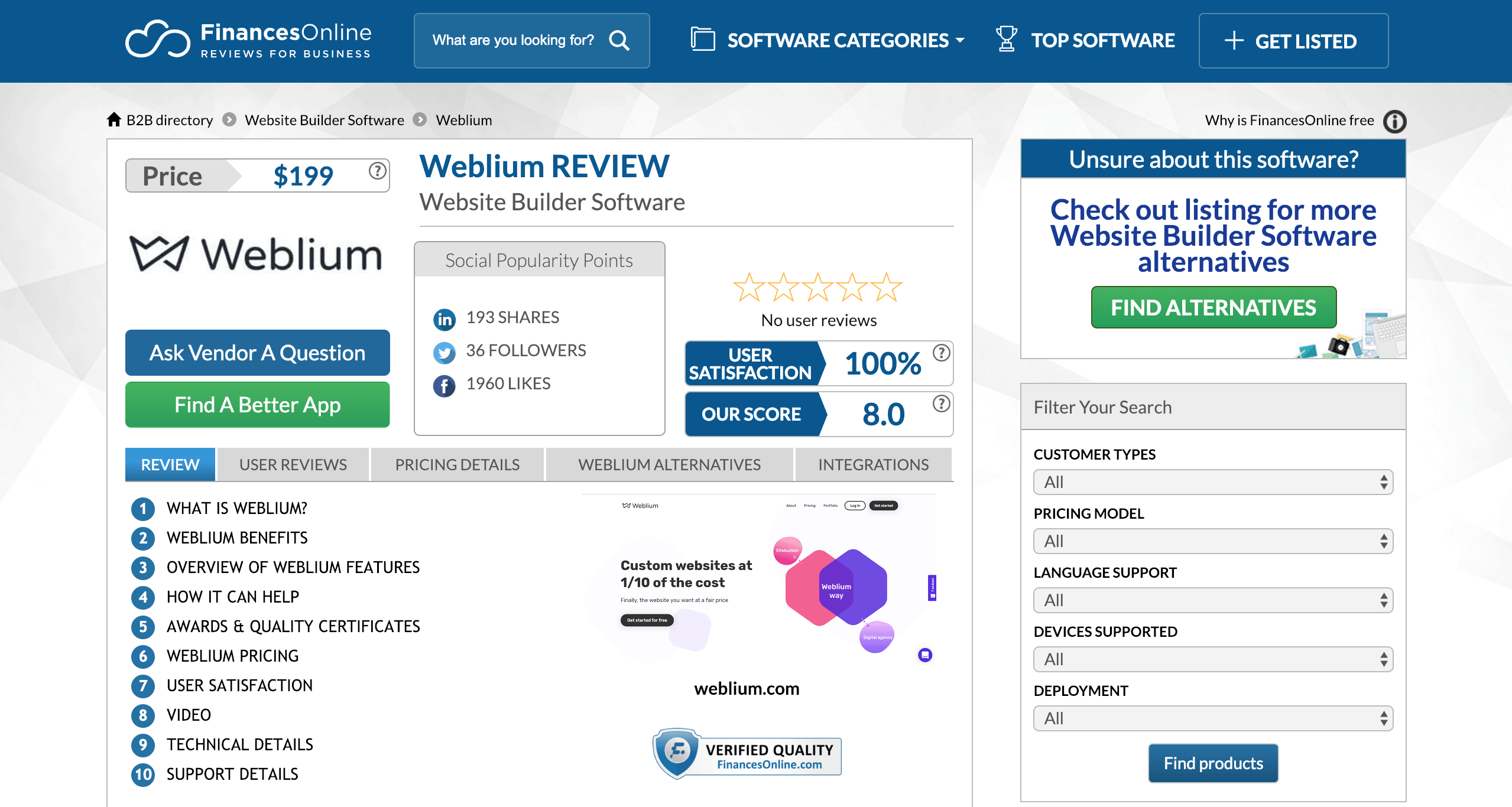 To ensure that the designers are on the same wavelength as clients, we start every project with a free website prototype. This allows us to minimize misunderstandings with the client and fully realize all their requirements. Afterward, clients can take advantage of our simple and reasonable Weblium pricing options without any hidden fees.
Also, a good point was made about the time it takes to create a website. While creating a custom website with studios or freelance designers may take weeks if not months, Weblium will make sure you get a ready-made solution in 3 days.
If you were to hire a professional to create a similar website, the cost will likely be much higher. Market surveys have shown that the cost of building a website may vary from as little as $200 to over $10,000 depending on functionality and design. As such, Weblium would be a more cost-effective solution compared to a custom developed site.
Plus, we have made everything possible to make it SEO-friendly, which results in an astonishing 94-99% in page speed tests, leaving most of the competitor platforms behind.
For a new platform that Weblium is, this is more than just a rating. It shows that we're on the right track with innovation and development and that the work we're doing doesn't come unnoticed. Besides, it serves as a great motivation for us to keep on growing and improving. There's no limit to perfection, after all.
And that's not all…
In January 2019, we launched Weblium in a do-it-yourself (DIY) format, and it went down a storm. Here are just some of the highlights:
Weblium was launched on ProductHunt, becoming #1 Product of the Day and #2 Product of the Week.
Weblium was reviewed by Goodfirms.co, so you can now easily compare it with other alternatives on the market.
In February, Weblium was mentioned among the top new products on BetaPage.
Weblium is reviewed by Website Planet. In their review, experts have given high ratings to a site builder in several categories: Ease of Use, Features, Pricing, Support. Website Planet paid special attention to the ease of tool, a free domain and SSL certificate on Weblium. This allows the user to independently create a full-fledged site for their needs and not worry about safety and speed.
Read Also:
200+ Amazing Free or Cheap Nonprofit Software Tools
Weblium Review on CompareCamp.com