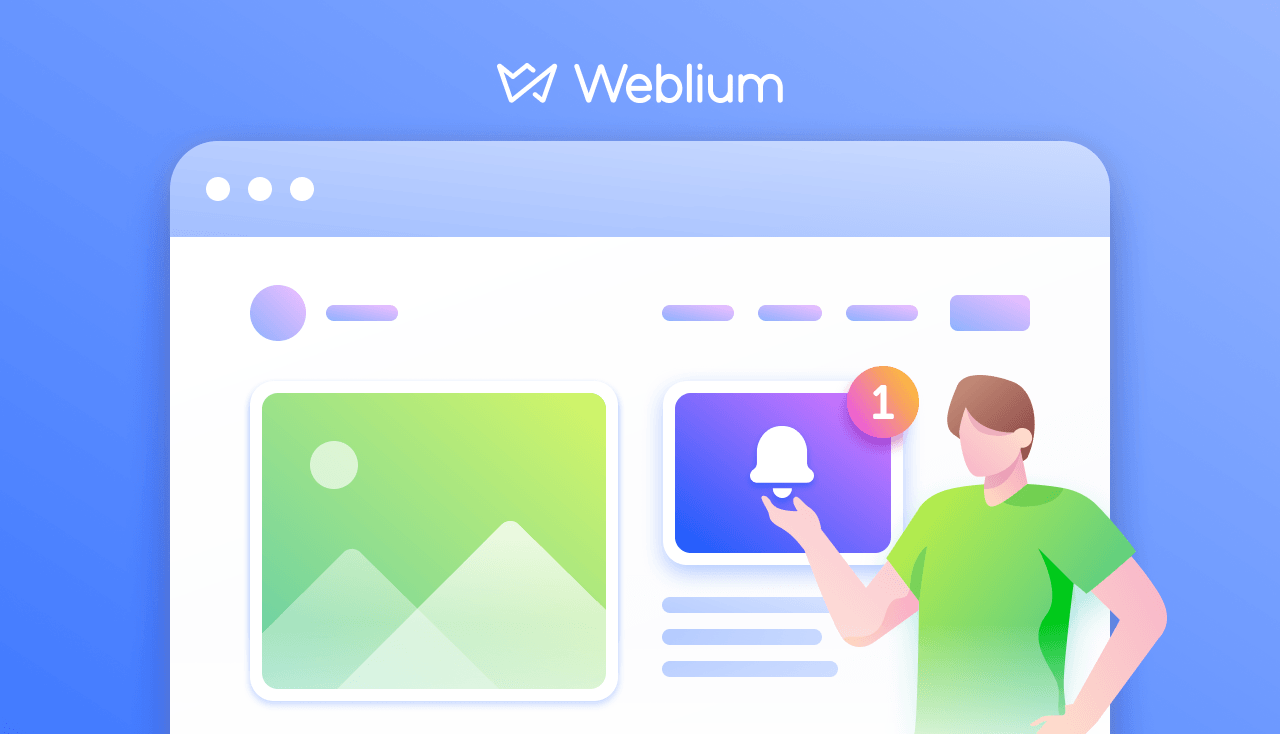 Weblium Product Updates #December 2019
In the midst of all the December holidays, we released multiple features that you've been waiting for. Check them out to make your website look professional and fetching in the new decade.
Adding a gallery to a block
We are happy to tell you about our new feature — the Gallery element. You can now add this element to custom blocks and showcase your photos or images in pre-designed galleries. 
All settings related to the Gallery element are managed through the Gallery settings. There you can change the content, gaps between images, and the number of photos in a row. 
If you want to create a few rows of images in one block, just duplicate the Gallery and delete or add images in the duplicate element. 
Note that each image in the Gallery has Media settings. Open them by clicking on the image or tapping on the "gear" icon in the image in the Gallery settings. 
On the published website, you can open images in a lightbox by dimming out the rest of the page.
Check this full tutorial on how to add a gallery to your site.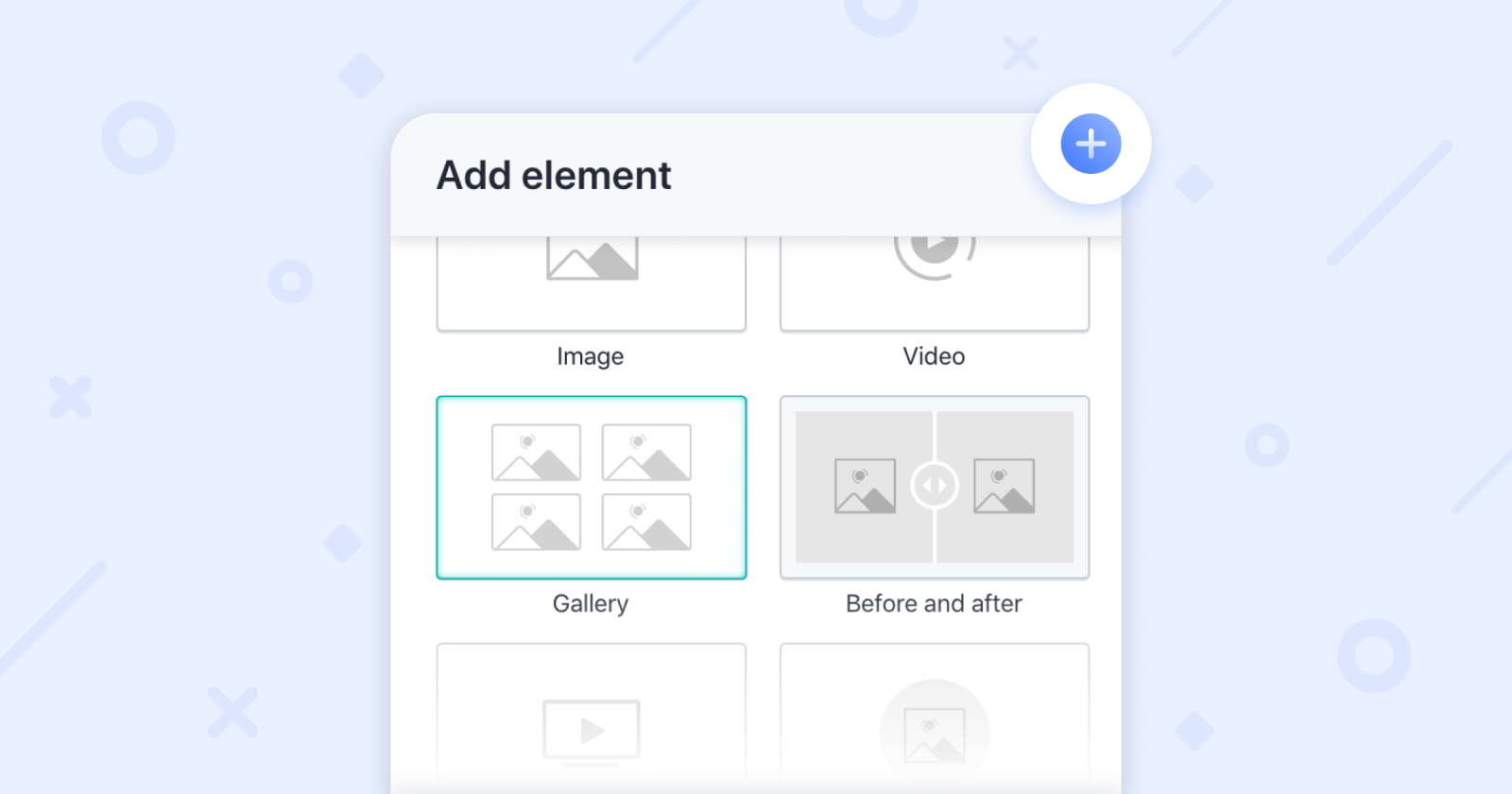 Devices Mockup element in custom blocks
We've created a new element — Devices mockup, which is available from the library of elements in custom blocks. With this element, you can showcase interface images in the pre-designed mobile phone and tablet sections.

In the Devices mockup settings, you can:
reverse the order of devices in the block;

display a phone or tablet horizontally or vertically;

select different device combinations: "Phone + tablet," "phone" or "tablet;"

set up different colors for mobile devices.
This element will be particularly useful for SaaS companies and web services. 
Add the Devices Mockup element to your website and enjoy its upgraded appearance.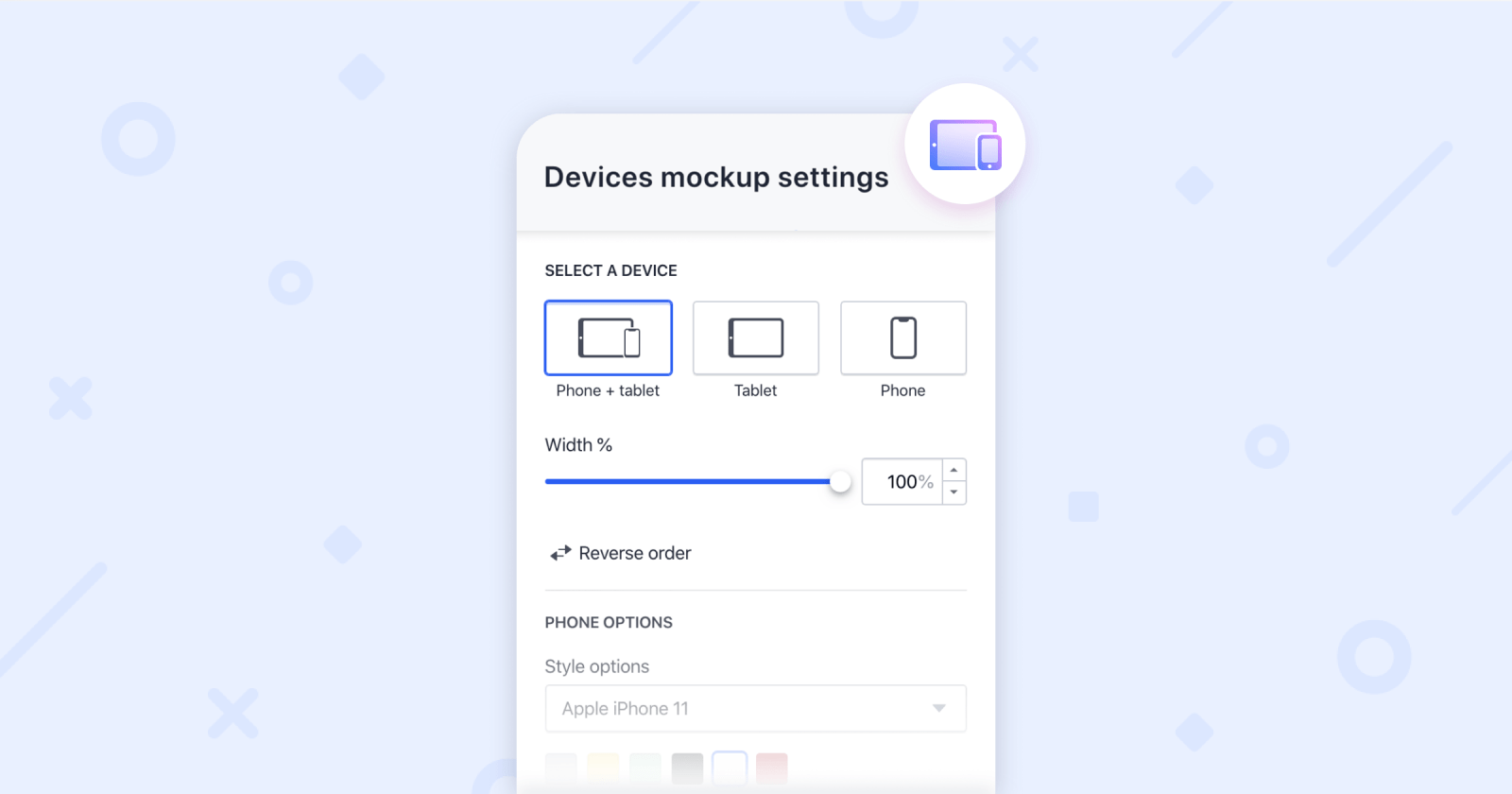 Hidden fields in contact forms
We're excited to introduce our new functionality ⁠— Hidden fields in contact forms ⁠— that will allow you to use UTM tracking with contact forms.
You'll receive the UTM parameters included in your website's link in every form submission email. You can send form submissions directly to your inbox, Mailchimp account, or almost anywhere you want with Zapier integration. 
This feature is particularly beneficial if you have a few sites on Weblium, as it allows you to understand which of your websites you got a form submission from. Also, it will help you track your site's performance in Google Analytics.
To set up UTM tracking, go to the Form settings and add a hidden field to your contact form. Select UTM parameters that you want to receive.

The form will collect UTM values from your site visitors' URLs and send them as form field responses. Hidden fields won't be visible to visitors of your site.

Set up connection services in the Form Settings and Form integrations to make it possible for you to get data from the contact forms. 

Publish your site to save settings.

Use any of the URL builders to add UTM values to your website URL. 
Let us tell you one more great thing related to this feature. 
You can duplicate the block that contains the contact form. This allows you to easily apply all the settings you've just chosen to the duplicate contact form. Just click on the three dots in the upper right corner of the block and duplicate it.
Here is an even more detailed guide on how to set up UTM tracking with contact forms.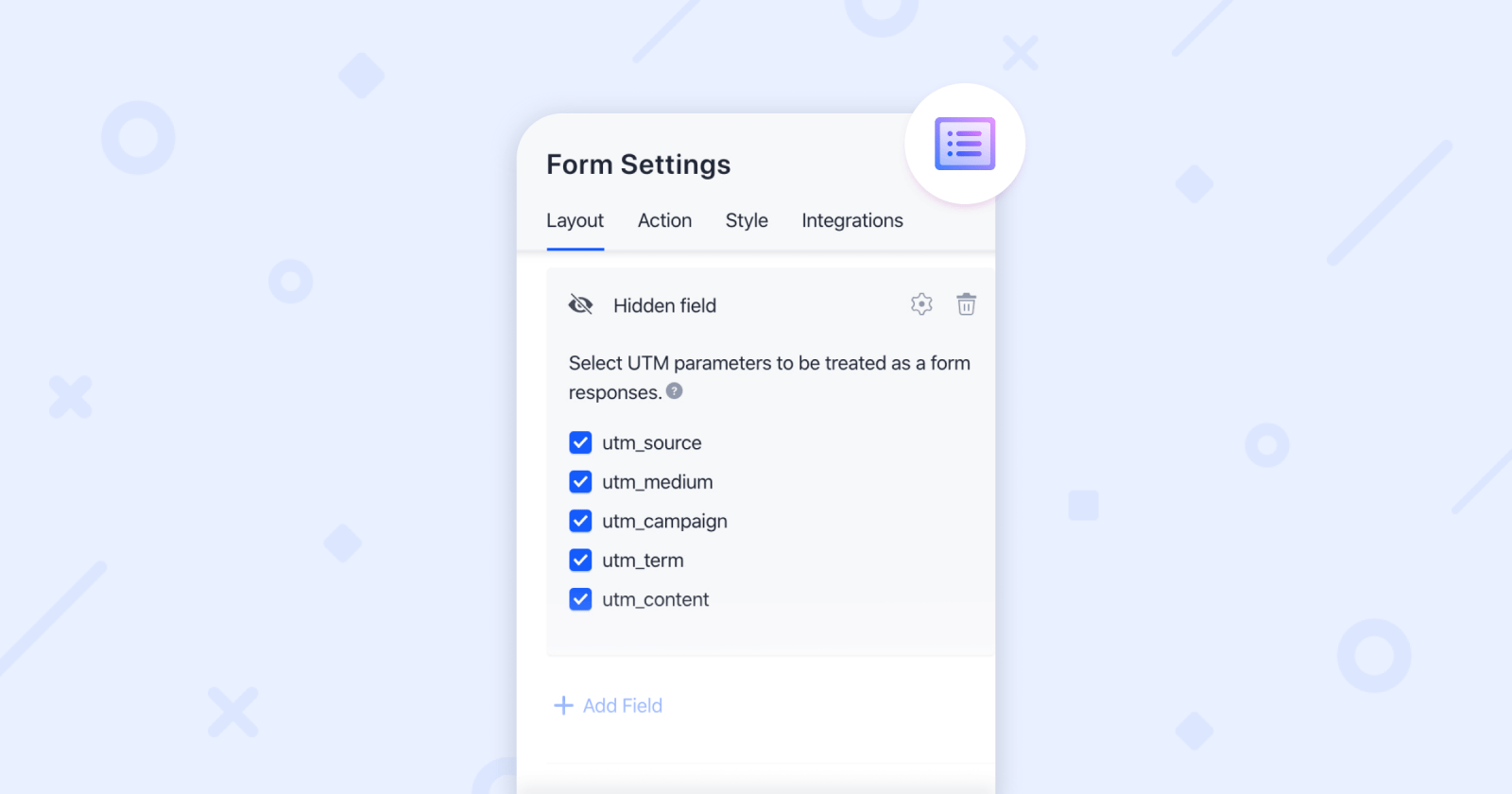 Bulleted lists
Here is a nice improvement for you!
You can now spruce up your web copies with bulleted points. Use them to highlight the main messages in your texts.

It's an awesome and absolutely free way to keep your readers' attention and take them through your website copy directly to call-to-actions and contact forms. Refresh your website copy as soon as possible to improve the readability of your website.
To give this feature a try, navigate to the text element in the block, select the necessary text, and click on the Bulleted list icon.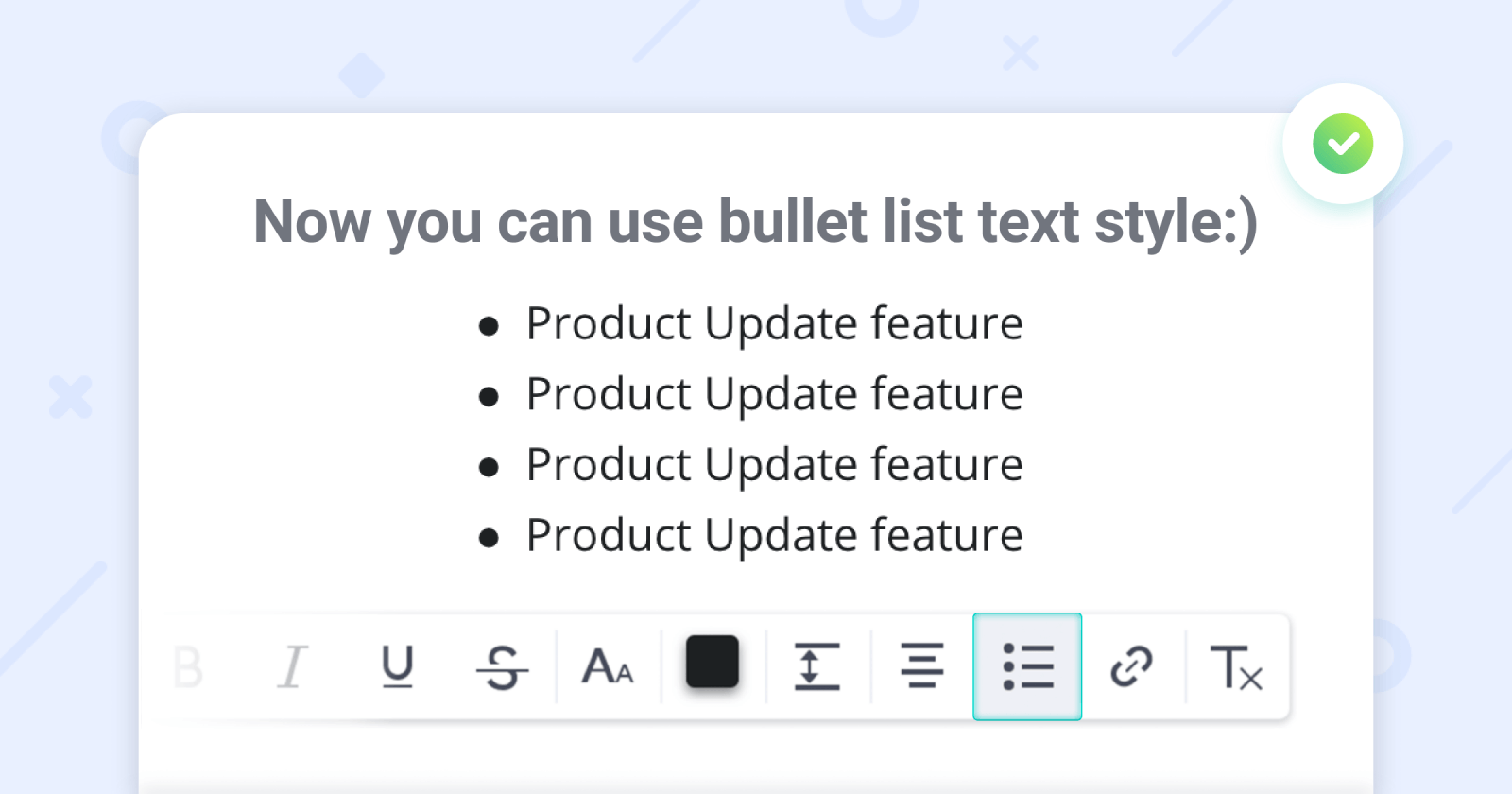 Publish button in the Settings
We do our best to make the editing process with Weblium as easy as possible. We added the Publish button in the Settings to make our editor even more intuitive.
As always, you need to publish your site after you add Site title, Site description, upload a favicon, or make your website visible in search engines. But from now on, you don't need to click on the Edit site button and navigate to the editor each time you want to save changes made in the General info tab in the Settings. There is the Publish button that is designed to help you enable changes in one second.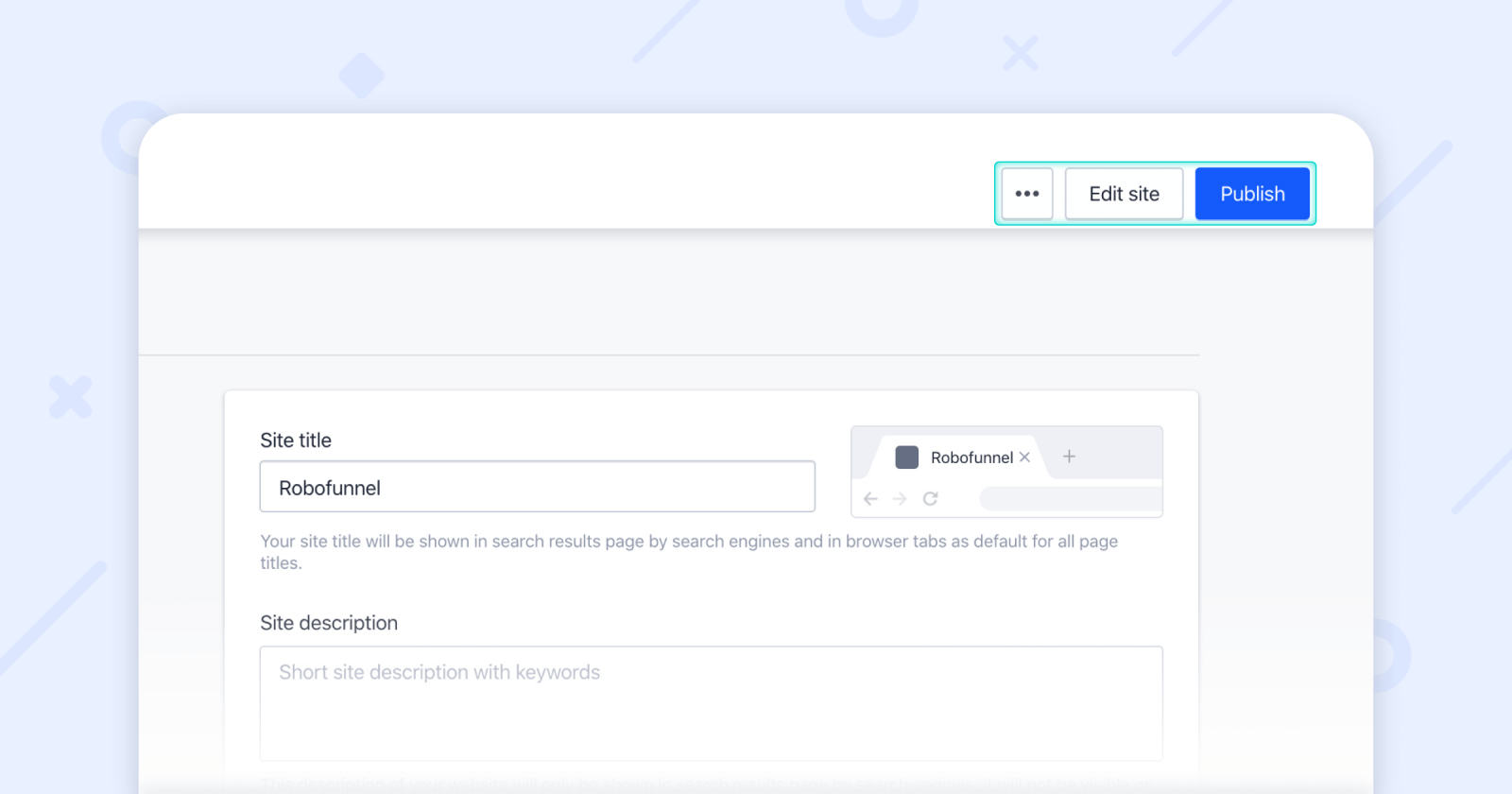 SEO settings for blog posts
Check this significant improvement for the Blog App! It'll help you make your blog posts more SEO friendly.
You may now write an additional post title for search engines, which you can find as an SEO title in the editor. Include keywords with high search volume in your blog post titles to make your articles rank higher.
To add a custom SEO title, click on the Edit post button, navigate to the Settings, and enable the "Set custom title" option. 
If you don't write an SEO title for your blog post, it will be automatically generated from your post title and site title.
From now on, you can block your blog post from indexing, which may come in useful when you don't want to delete a published blog post but need to hide it from search results for a while.
You can also add a "nofollow" tag to all the links in the blog post if you want to disallow search engines to follow the external resources you refer to.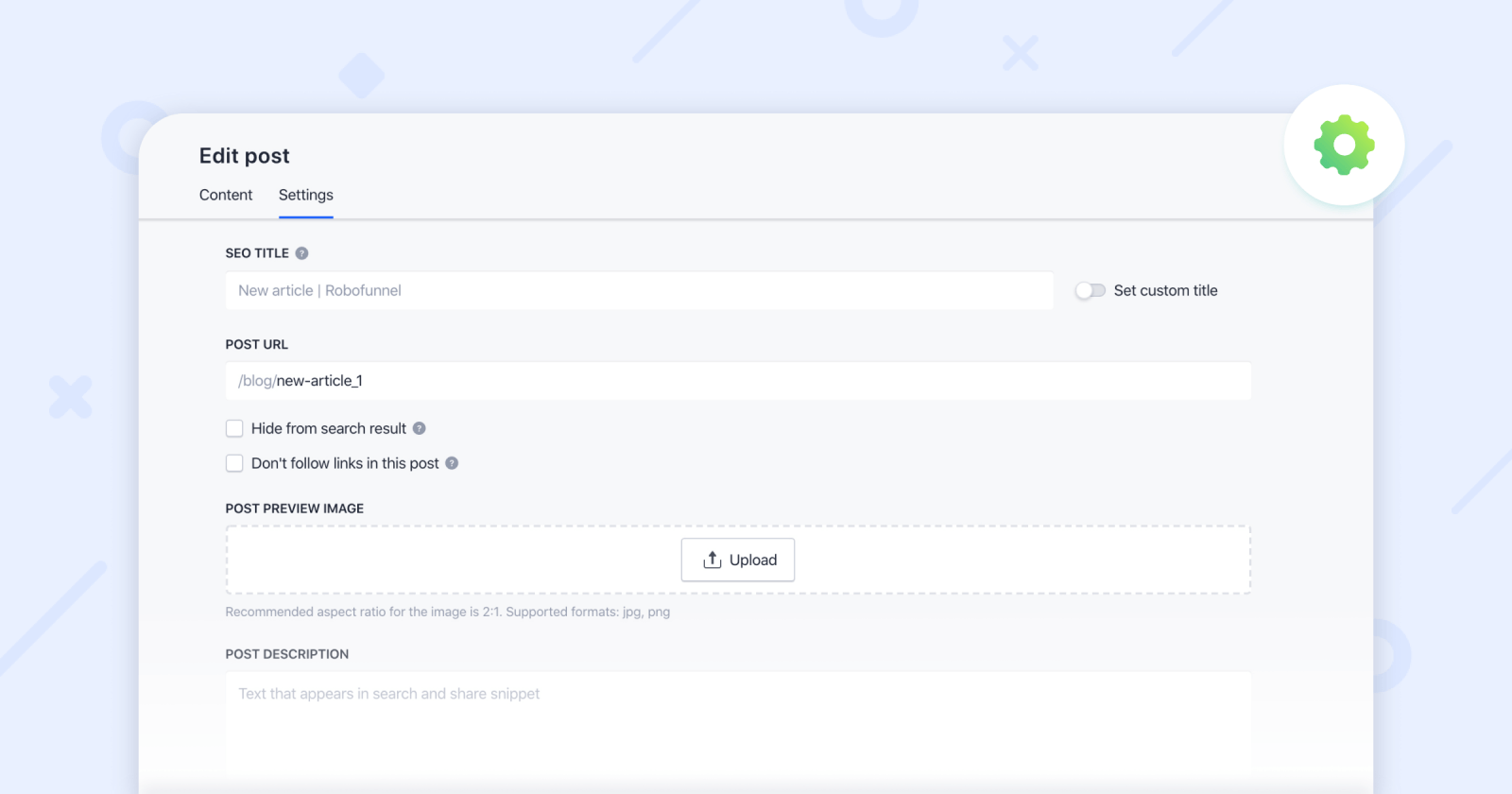 Date field in contact forms
We're happy to tell you about our new and highly requested improvement — Date field in contact forms. You can use this feature to let your site visitors:
make appointments;

arrange a meeting or call;

book your products or services;

book a date and time for services to be provided;

register for an event;

etc.
You can make the date field required and add a description to this field. Use a time picker to set a specific time if necessary. Add time ranges to the time options displayed on the calendar.

Choose the preferred data format for your country settings:
Note that you can show past dates on the calendar, which may be beneficial if you don't use payment systems and want to know what date and time your client transferred money to your card.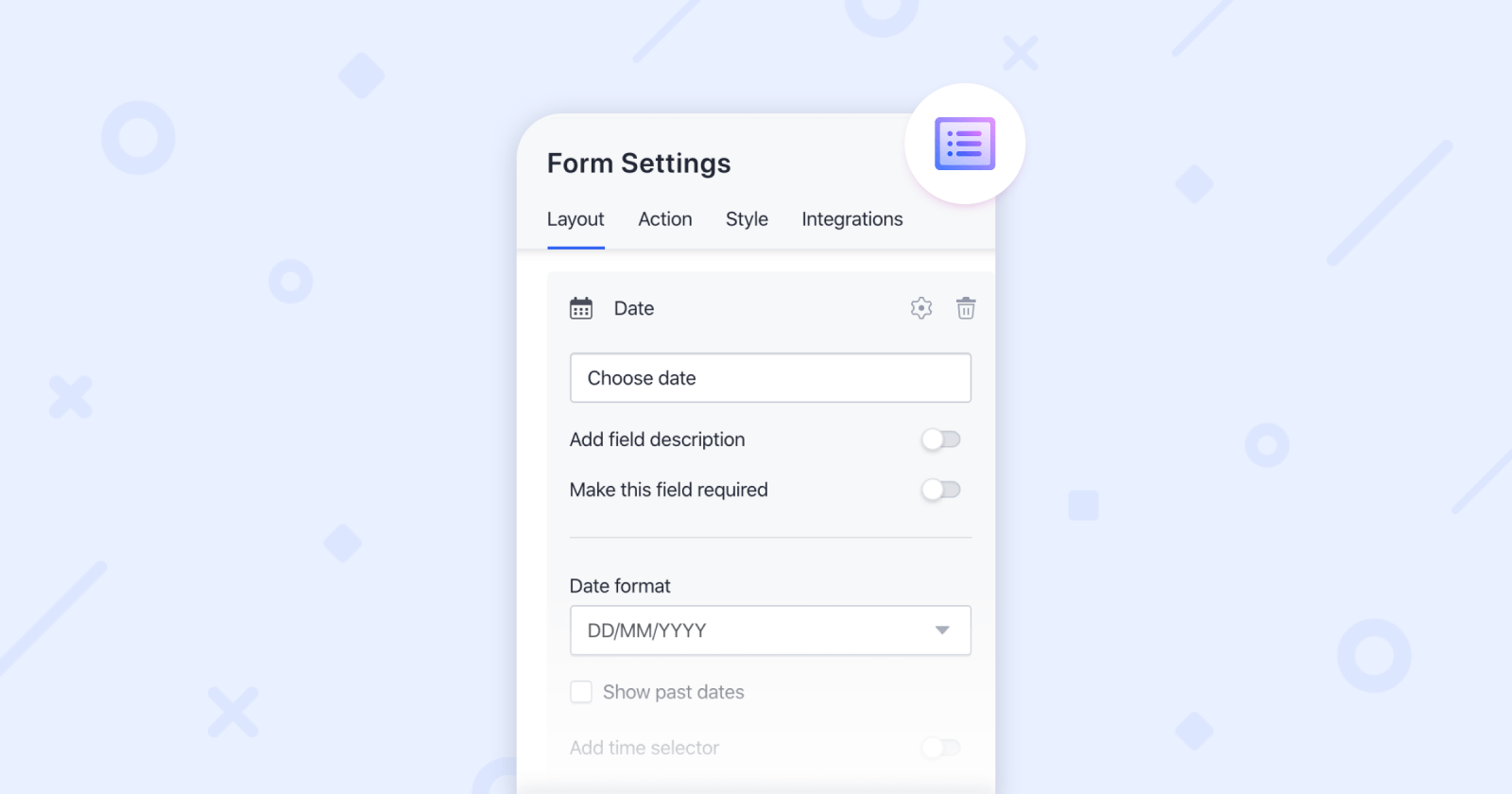 Hiding website from search engines 
From now on, you have full control of your website indexing. You can allow or forbid search engines to crawl your website with just one click.
Find a magic switch that lets it happen at the bottom of the page in the General info tab in the Settings. 
After toggling on or off the "Visibility in search results" option, don't forget to publish your site for the changes to take effect.
Note that this switch is on by default, which means that your website is indexed in search engines after you publish it for the first time.
If you're making a redesign or temporarily closing your business, you may need to navigate to this setting and hide your site from indexing. 
After making your website visible or invisible in search engines, rest assured that these settings were applied by using the Google operator site: yourwebsite.domain.
Need more guidance? Check this guide on hiding a website in search engines.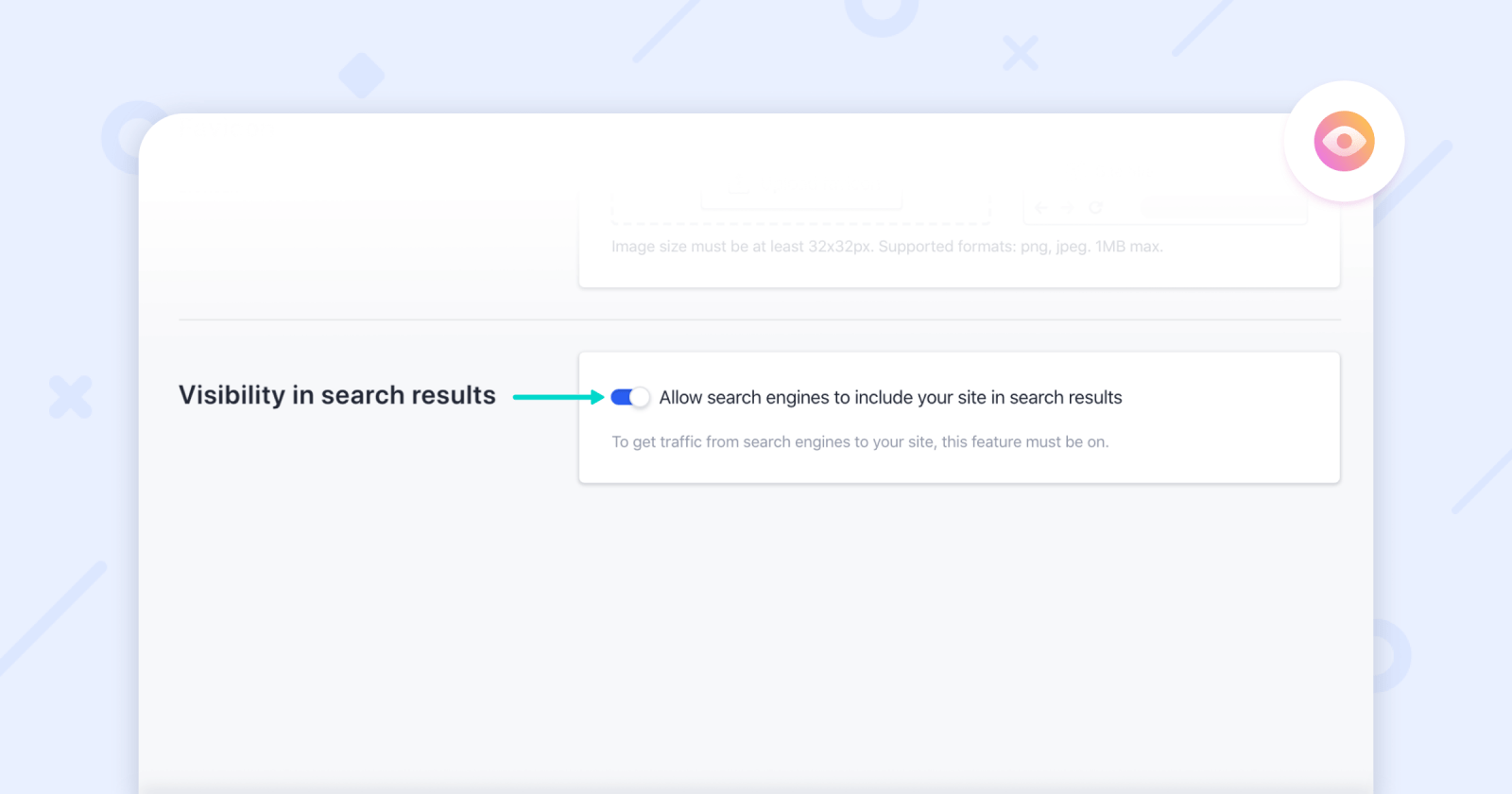 New templates 
Welcome our new amazing templates!
All of them are based on unique design concepts so that you can use them not only to build your dream website but also to get inspired. 
They were created with upcoming design trends in mind, so you can be sure that your website made with our template will be up-to-date for a long time. 
Click on the Create new button and choose a template you like from the Template gallery.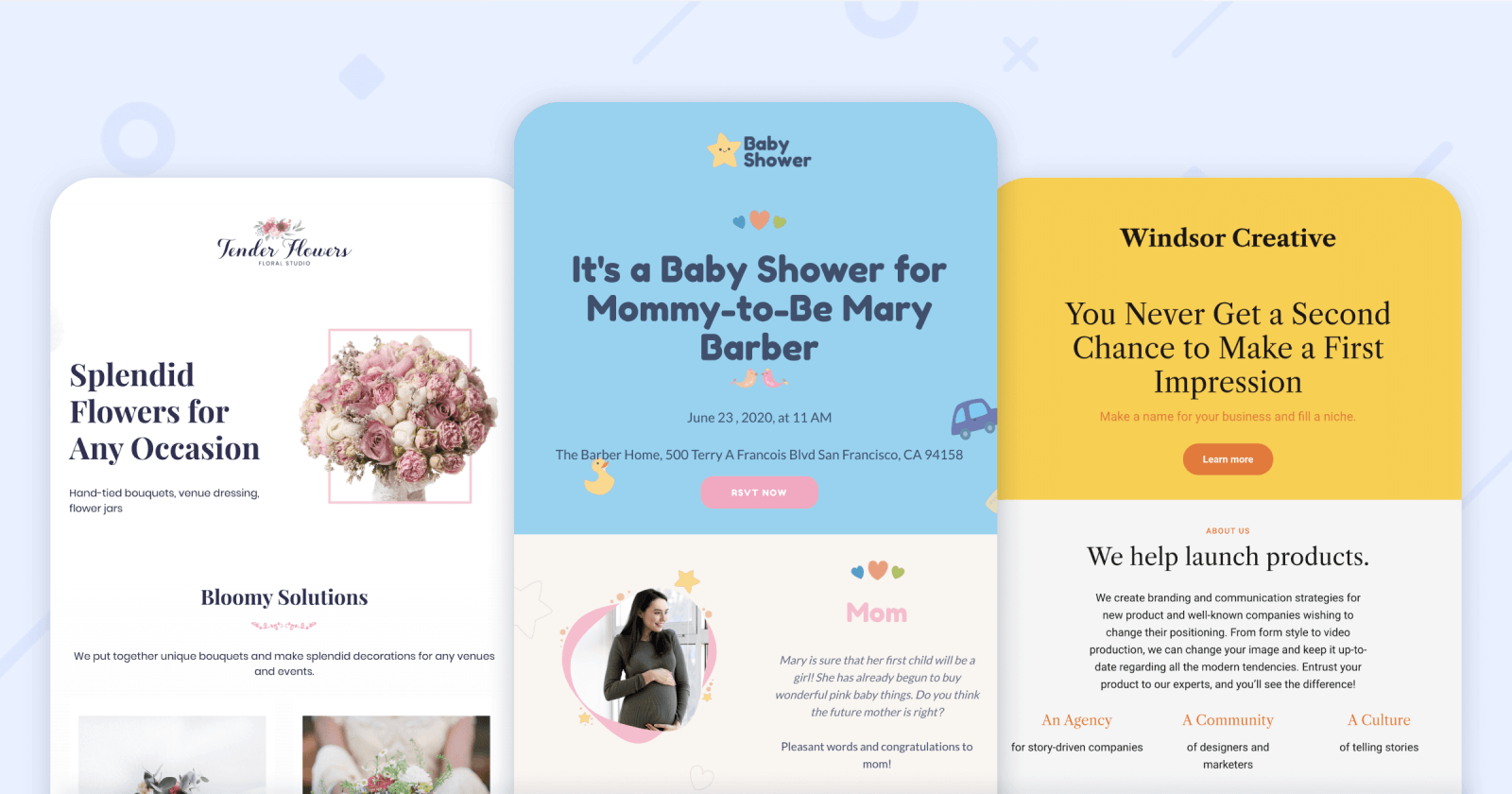 As always, feel free to request whatever feature you want, and we'll do our best to deliver it to the Weblium editor.
Stay tuned to be in the loop!