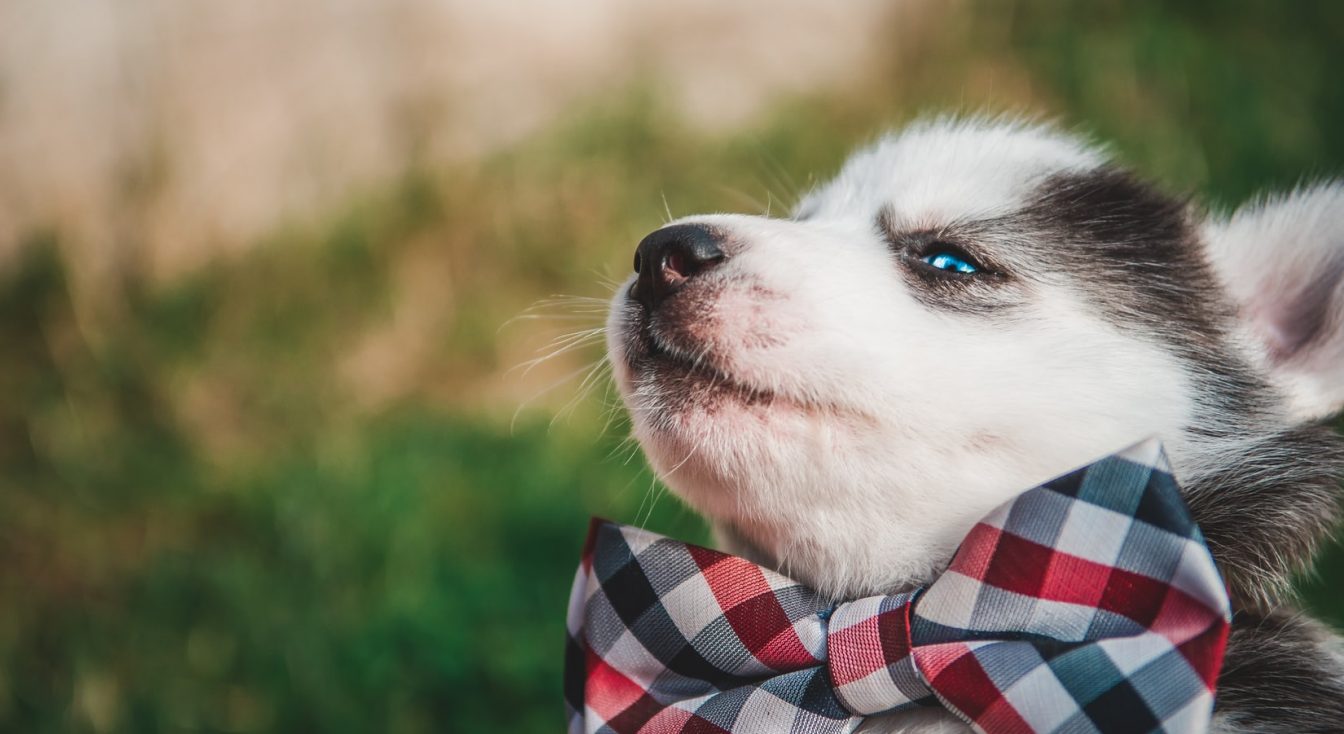 Business Portfolio: What is It and How to Make One (with Examples)
Business Portfolio Definition
A business portfolio is a set of company's products, services, strategic business units and allows it to develop its mission and to achieve its strategic goals. 
By demonstrating your expert knowledge and the results of its application to practice, with the help of a well-designed business portfolio, you build and strengthen the trust of potential customers and your competitive position. That is, you answer the most important customer's question: "What can your company do useful for him".
The main thing is to properly design your business portfolio. And now that you know what is a business portfolio, we will tell you in detail how to do that and show you some amazing award-winning business portfolio examples that will inspire you!
Product Portfolio Definition
A product portfolio is the set of all the products and/or services offered by a company.
Its analysis can provide nuanced views on the stock type, company growth prospects, profit margin drivers, income contributions, market leadership, and operational risk. 
 The difference between business and product portfolio
The product portfolio is focused only on the physical items sold by the company, while business portfolios s focused on a wider range of elements including productive assets such as equipment, machinery, and fixed assets. 
How to Make a Business Portfolio
We will discuss the optimal and easiest way to build a business portfolio website using a website builder.
Why? Because it is the fastest and cheapest way to get your business portfolio done, and it is the best option for a novice who has no idea how to develop a website from scratch.
Choosing a suitable website builder is not so difficult if you exactly know what you really need.
Let's consider the case when you need to get a high-quality business portfolio, but you want to get it faster and as easy, as can be.
In this case, Weblium is the best option to do that.
Step 1. Register and choose the template
The process of registration will take one minute: just enter your name, email, and create a password.
When the registration is complete, you will find yourself in our admin panel. You're welcome: this is where the creation of your perfect business portfolio website starts!
To start, click on the "Create a New Site" button, and you will see a gallery with dozens of templates of different themes and styles on the left, divided into categories for easy search.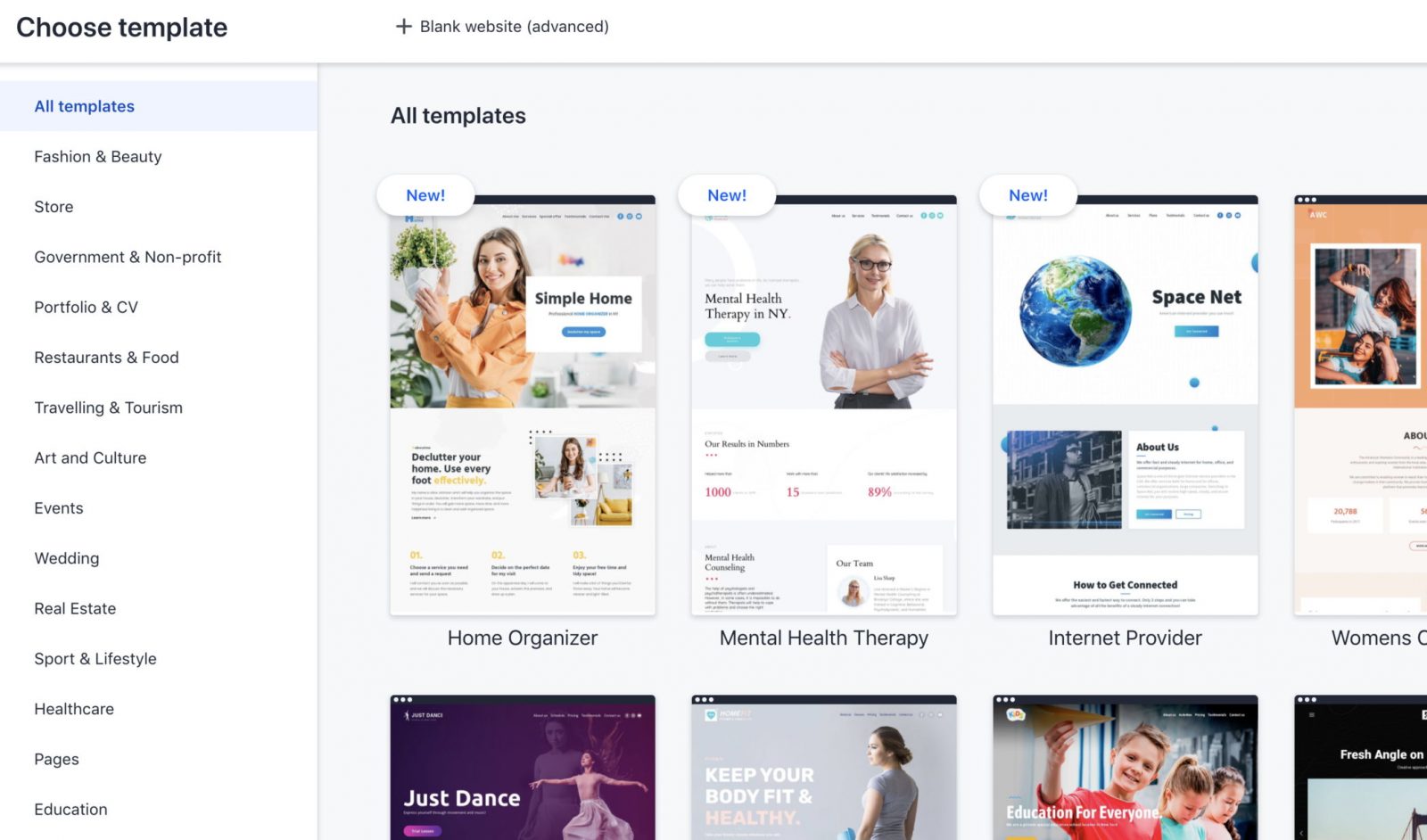 Choose the one that suits you best!
It's all right if the template you like belongs to a different category than the one you need: using the various blocks, you can easily adjust it to your needs.
Step 2. Complete the company profile
In addition to brief information about the company's activities, history, founders, team, strengths, you should give the visitor the information about himself, his interests, and needs. He must find out how you solve his problems and why you are sure to do it.
Make a smart move: a video message from the owner of the business adds personality to it.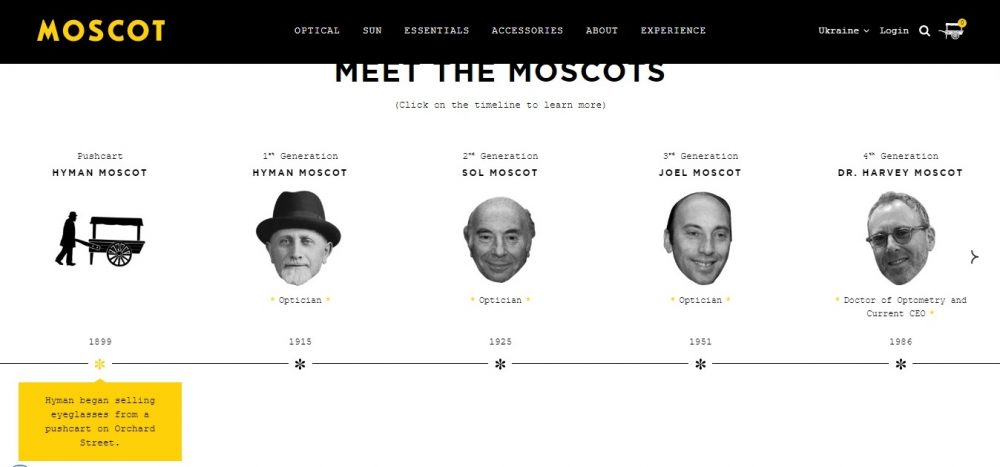 Step 3. Add information about education and certification
The business portfolio should include brief information about the education of the team's strongest players, their experience and awards, the refresher courses that they have taken, and a list with the company's awards.
Website builders allow adding blocks for creating different website sections. All of them are cool in their own way.
Select a specific block from the admin panel.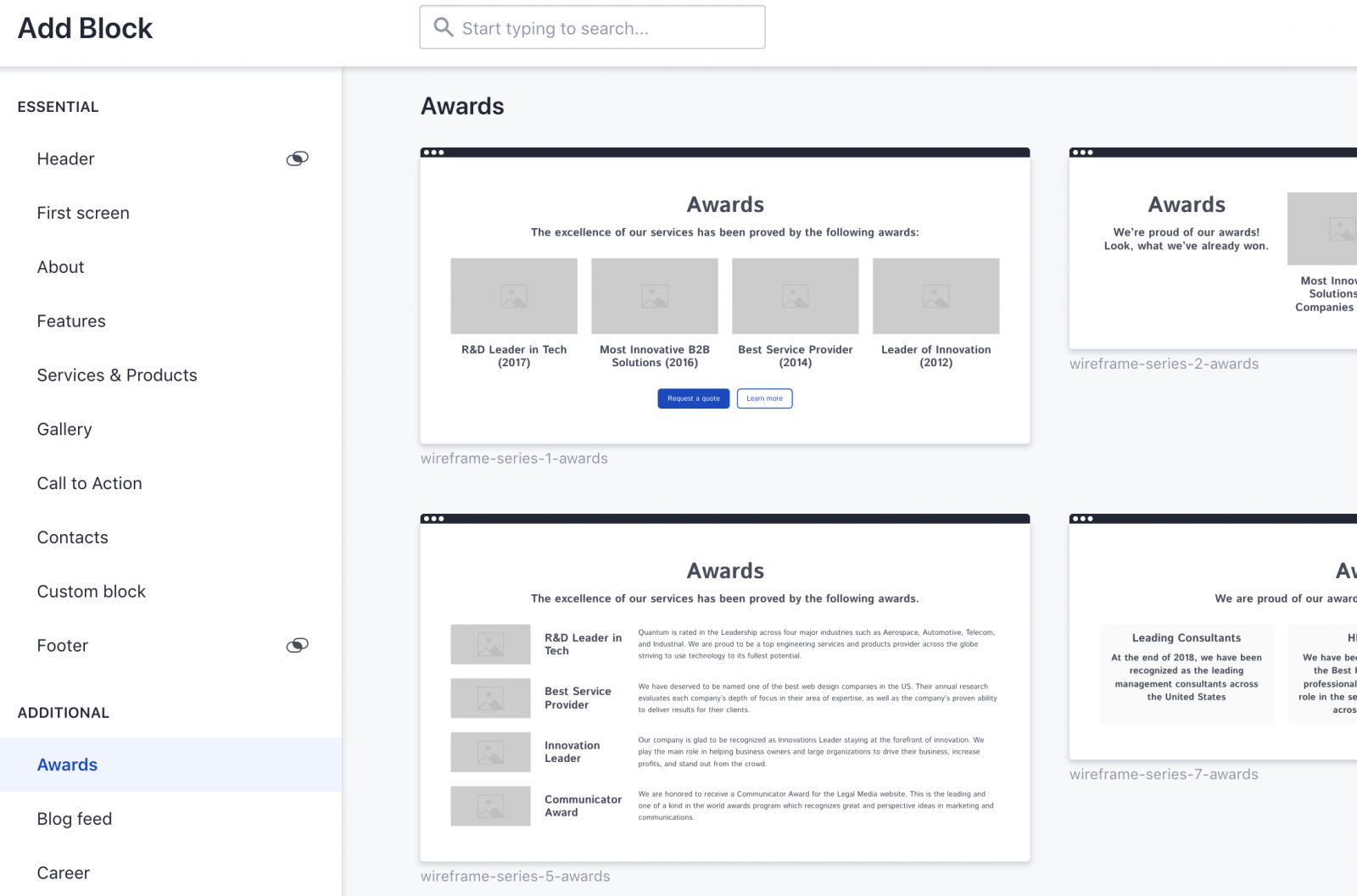 Step 4. Mission statements, standards, and objectives
After conducting the portfolio analysis,  give a potential client a clear vision of the prospects for cooperation with you, clearly answering the following questions:
Why was the company created?

What are you doing?

Who are your potential customers?

Where exactly you offer your products/services?
How do you do this? («What makes your business unique?», «What are your competitive advantages?»).
«What is important to you?».
«What your business is going to become in the nearest future?» and «How are you going to achieve your long term goals?
You can do this using the additional blocks on the page, or you can create a separate page.
Just click "Create a new page" that will have the same style as your template. All you have to do is fill the page with information.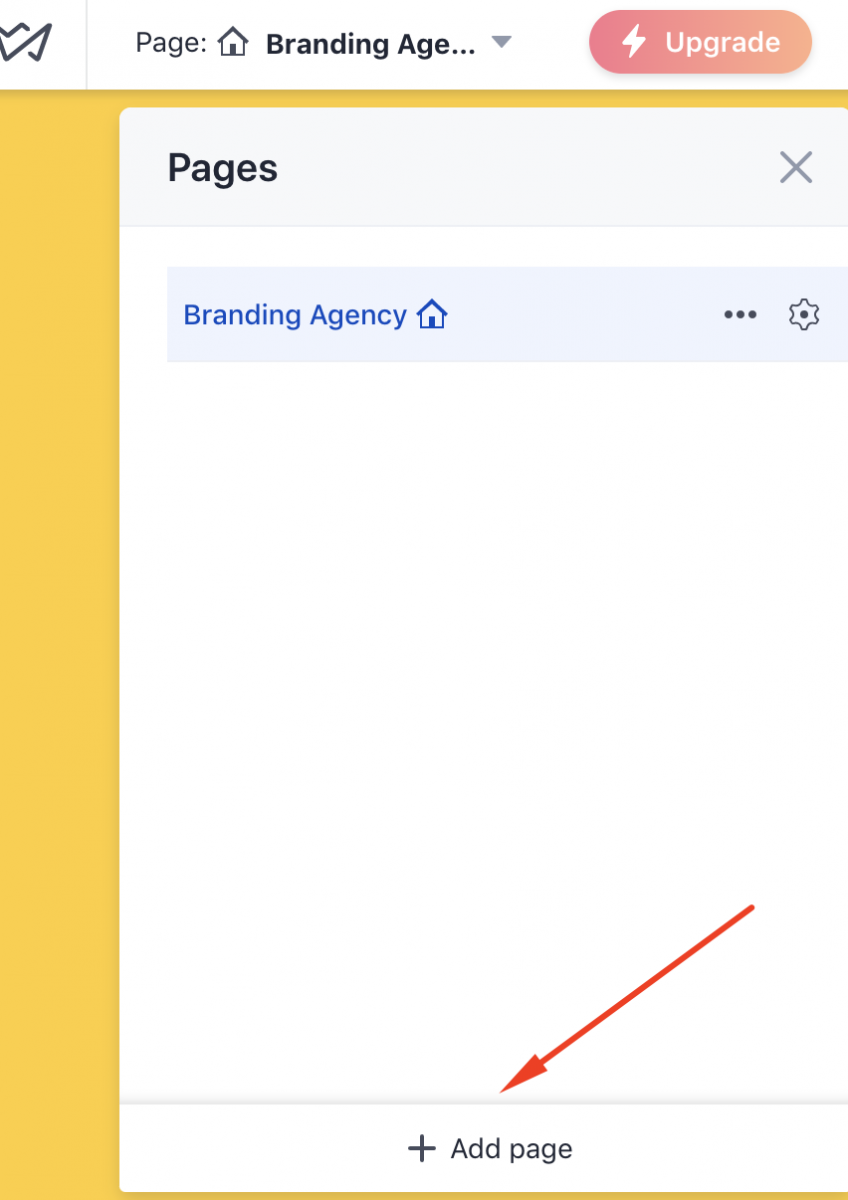 Step 5. Describe your products & services
Each product should be described in detail: indicate its purpose, advantages, sizes, optional color options, materials that were used. It is important to add pictures of different angles and even a product demo video.
Step 6. Visualization
It is a good idea to illustrate each project using high-quality photography.
In addition to photos of ready-made solutions, add photos of customers using your products or services. The «before» and «after» photos work perfectly, illustrating the way your product or service improves the customer's life.
Do not worry if you do not have good photos at the moment. Many website builders have built-in photo stocks.
Here's what it looks like on Weblium: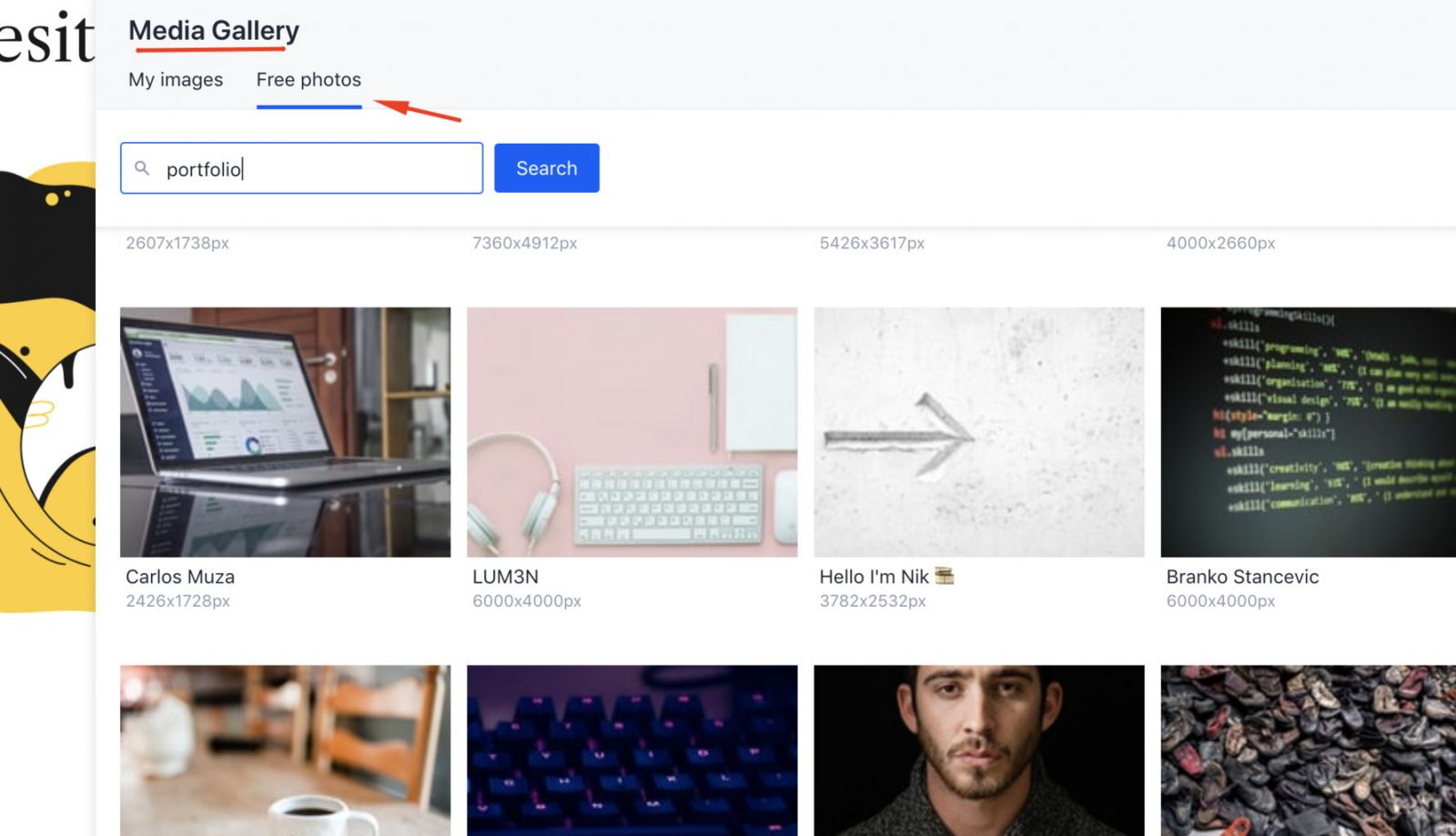 Step 7. Describe the successful projects
Describe each project:
the project parameters – what was its goal, the terms;
the detailed description – how the project was being performed, what difficulties you had encountered, how you've managed to overcome them;
the result – what goal was achieved (show some numbers). For example, some people prefer to see how the budget has increased, the others would like to see the positive dynamics in progress.
Step 8. Add information about professional affiliations
Be sure to add the information about the large corporations or prestigious organizations in the industry your company is working/had worked with.
Summarize your company's participation within the business group. For example, if you own a construction firm, list the affiliations you have with the United Construction Workers Association.
Step 9. Add testimonials and references
One of the best ways to increase the customers' confidence in your company is to show the clients that are happy to cooperate with you.
A short paragraph with a customer's photo will be enough. If the client does not mind, you can specify his contact details for new clients to contact them for references.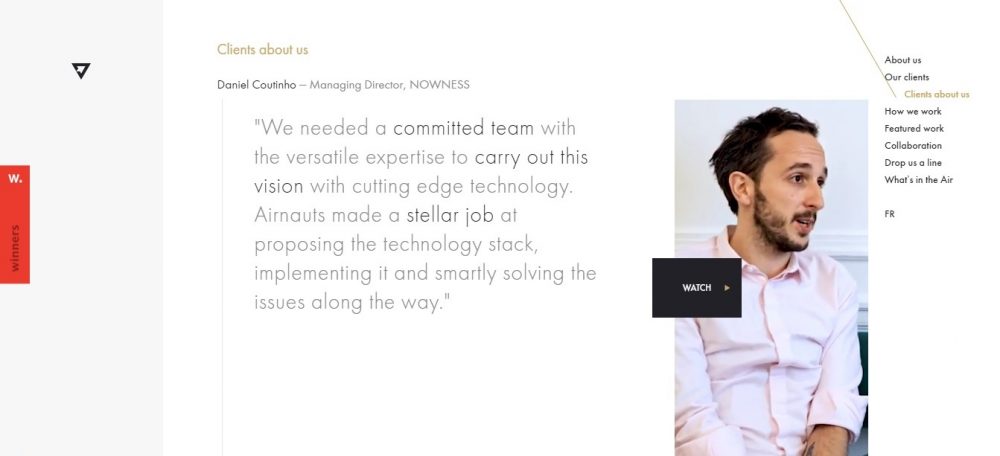 Try to make this page look beautiful and aesthetically pleasing.
Do not forget that the too crowded page will distract users.
Select a style for your "Testimonials" block and fill it with the unique texts.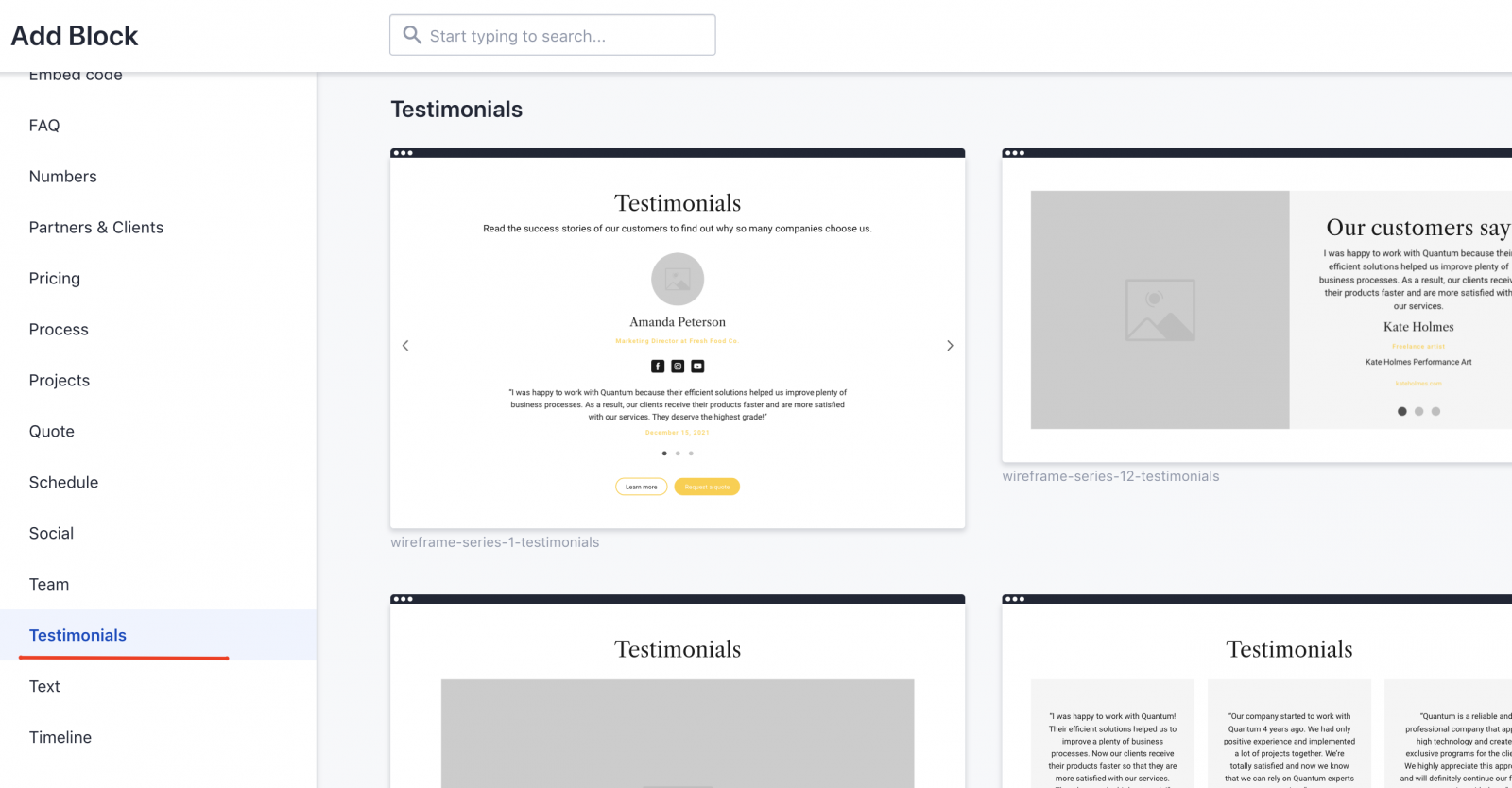 Step 10. Add the customer success stories
As a complement to the previous paragraph, you can add some detailed customer success stories. Post information about the customer's experience of using your product/service, and how it helped him to solve the problem.
Step 11. Add CTA
Feedback is the most important step. Add your CTAs to the main page and place some of them on the project pages.
For example, if you have a web-development studio, you can add the «Order a website like this» after the project description. This encourages the visitor to make an order and simplifies the process.
Using the website builder, you can easily create CTA buttons – these elements are quite visible on the page, so your visitors won't miss them. You can edit them, change their size and color gamut.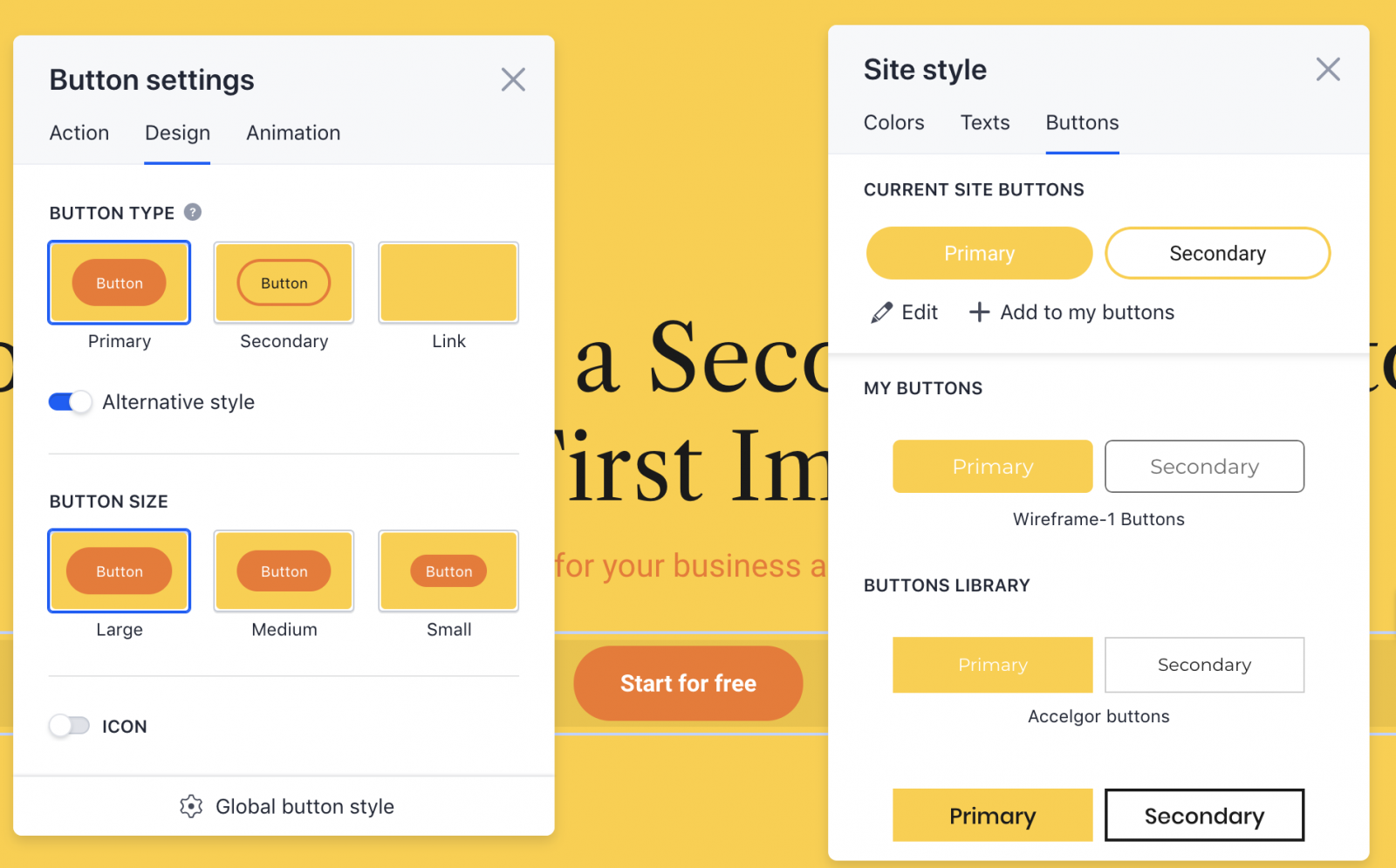 Step 12. Fill out the contact information
Leave the full contact information of the company:
address;

phone number;

e-mail;

add social media buttons.
Don't forget to create a contact form that your visitor can use to send an inquiry. Website builders offer a huge choice of contact forms, so you won't be disappointed. Make sure to ask for just a few important things, such as name, email, and phone number.
Weblium also offers to integrate your website with various online-services (for example, you will be able to get the information about the form that was filled out by the visitor).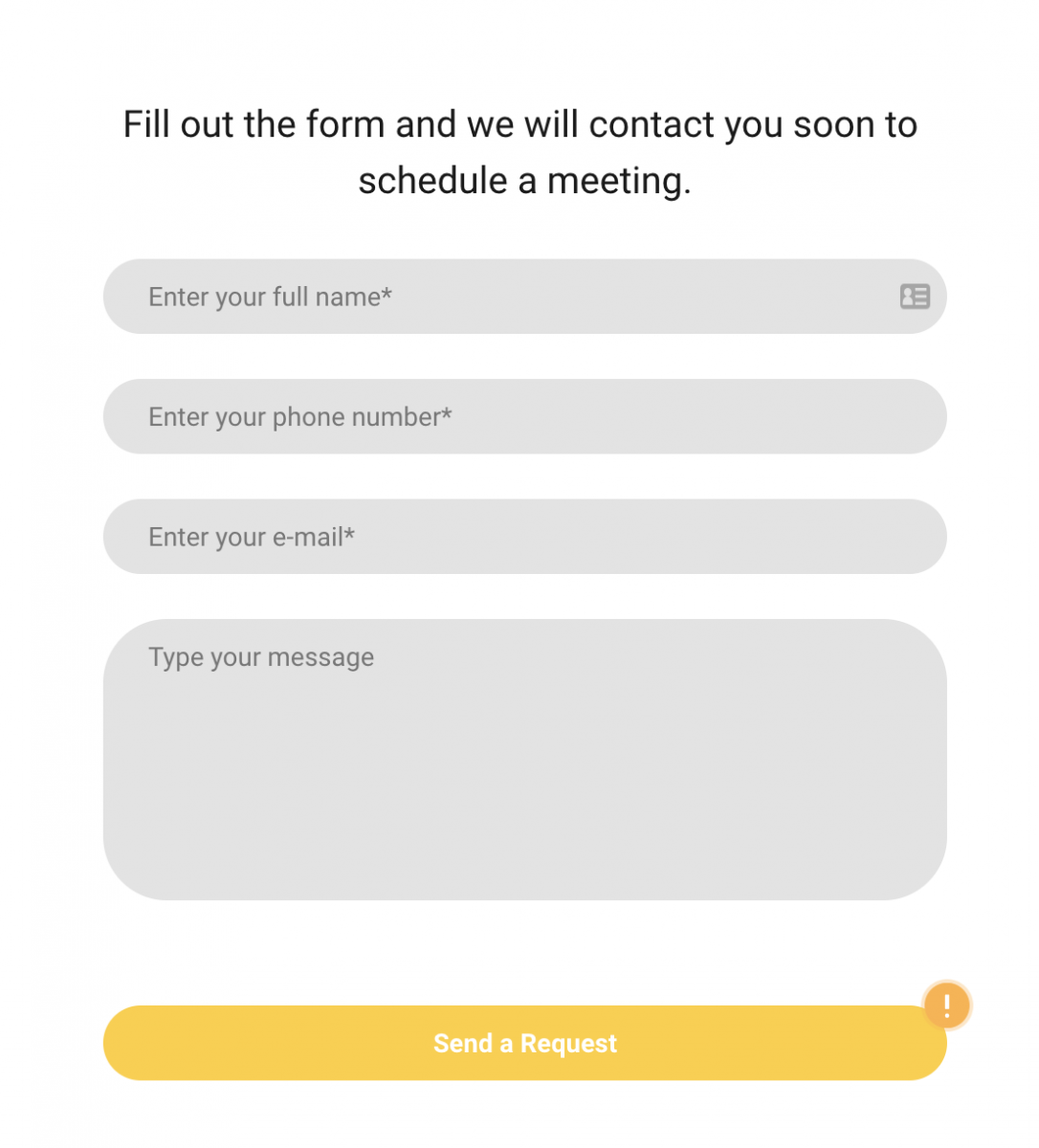 Business Portfolio Examples
Serious: business product portfolio examples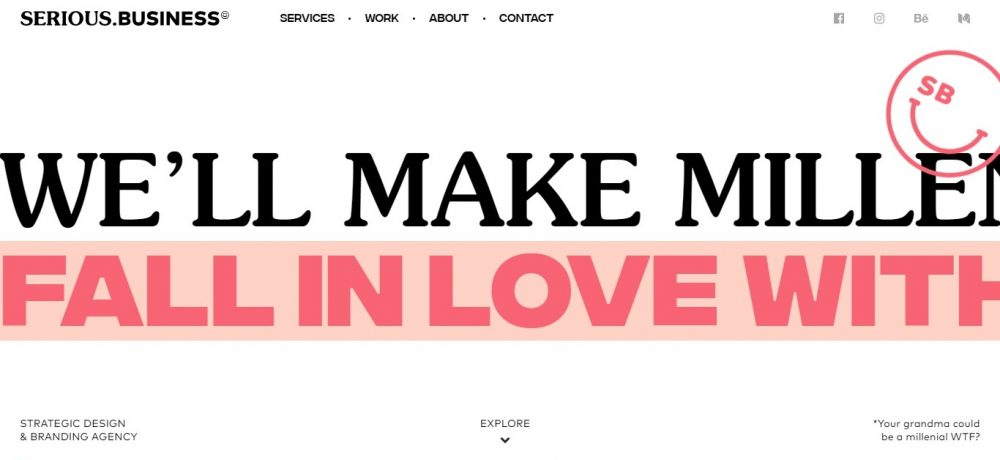 Awwwards loading animation collection
After enjoying a cool minimalistic loading animation, you find yourself on the website with a laconic menu, a scrollable colorful tagline in the header, and an unusual contact form on the right.
When scrolling, the main white blocks are interspersed with pink blocks with interesting animations and illustrations. The unique feature of the site is the well-created and successfully located catchy CTAs that are almost everywhere where you need them.
Oui Will – business portfolio examples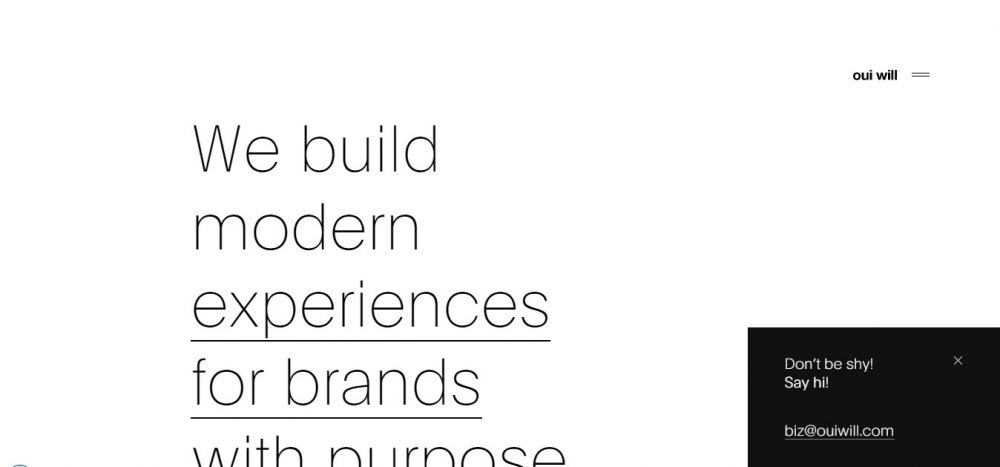 site of the day Awwwards winner
The website is the perfect combination of white background, vertical and horizontal scrolling, contrasting large letters. It has very simple and clear navigation and attractive animation elements that emphasize the overall style of the site.
Bensen website: business portfolio example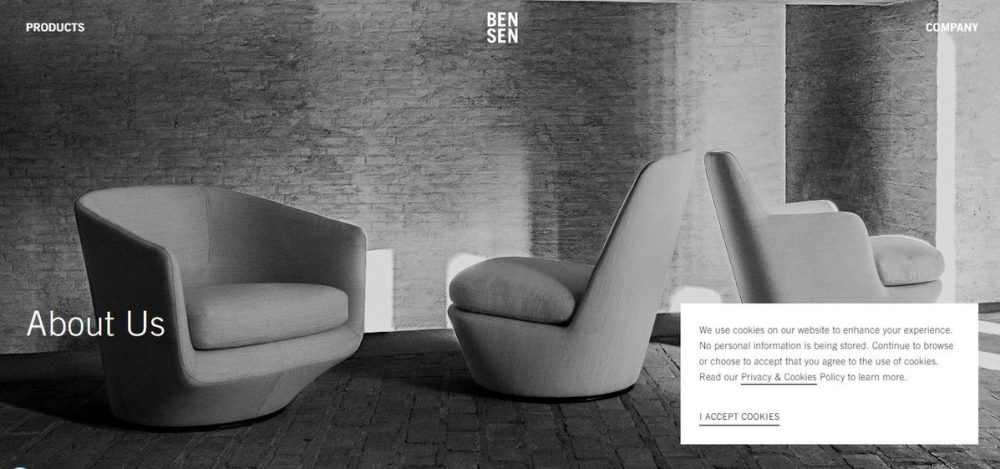 site of the day Awwwards winner
The website developers managed to create a very simple design that allows us to successfully include all the most important, primary information.
The product lines section is well-structured, and large, professionally-made photos look perfect in contrast with a white background. 
Muraflex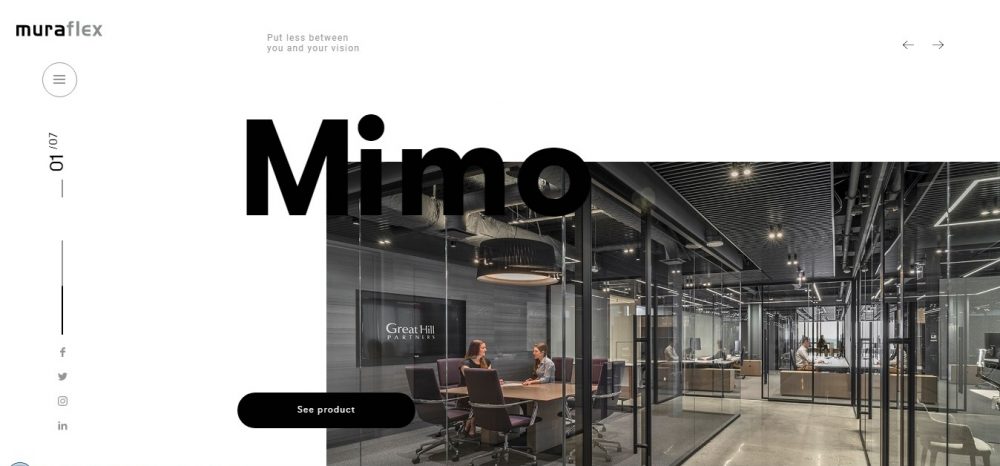 site of the day Awwwards winner
This website design uses a parallax effect, which draws your attention to short text blocks. Despite the huge amount of white space, the site does not look empty; on the contrary, it gives the design a touch of elegance. The scrollable header represents the most popular designs, and you can find all the detailed information below.
Weblium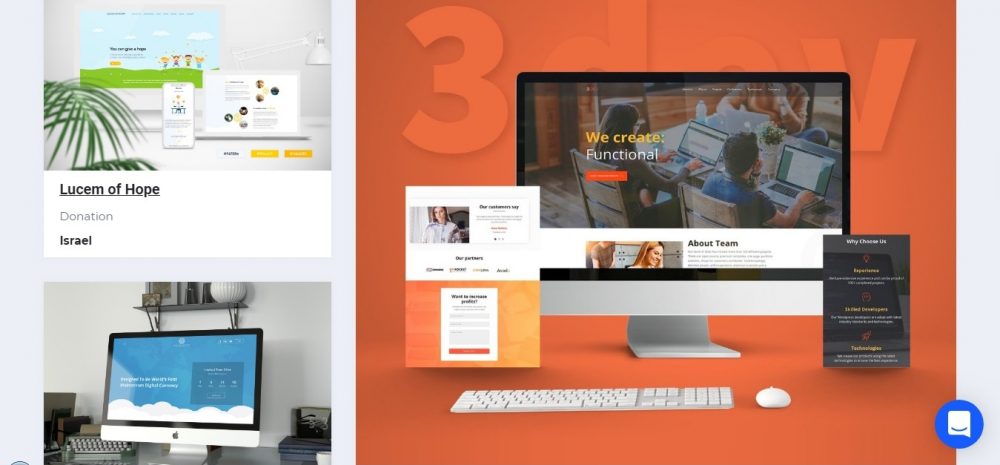 The project page of the 5th generation AI website builder is simple, yet quite illustrative and well-structured.
It looks like everything is taken care of: white background, bright illustrations of different sizes with the short project descriptions, a menu in the header and footer, standard «sign up» and «login» buttons, and a bright online chat icon that is available anywhere on the page.
Your small business is doing well and you have something to show to your potential customers? So why not create your own business portfolio now? Are you confused about the high costs and time-consuming website creation? Forget about it!
Use the easiest, fastest, and most effective way to create your own business portfolio – try Weblium website builder!
Create Your Business Portfolio For Free