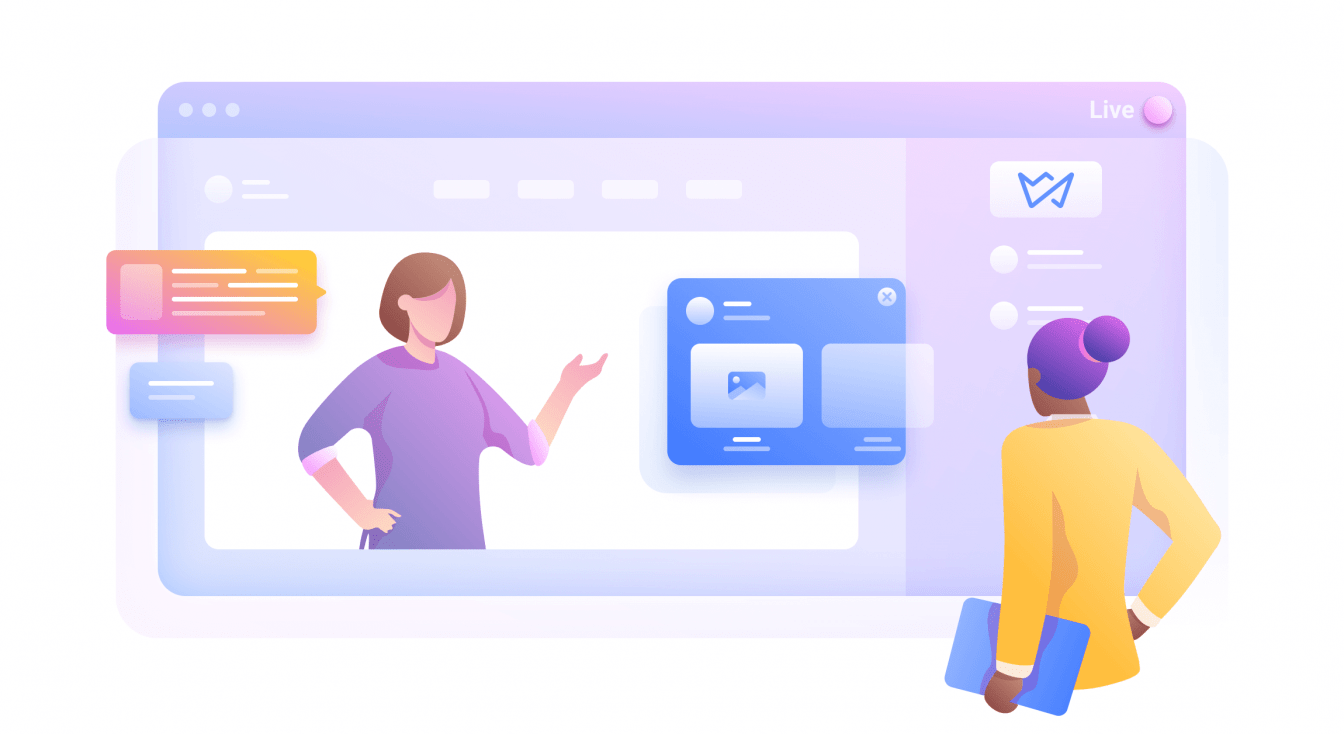 What is Weblium White Label Agency and How Can You Make Money with It?
Many employees who have "safe" jobs are thinking about becoming their own boss. If you happened to read our blog about small business, you're also likely to be a go-getter with an entrepreneurial mindset.

Running your own company sounds very sexy but can make some feel insecure while digging deeper into obstacles.

Fortunately, in some cases, you can eliminate the chance of failure without putting your stable life at risk. That's exactly what Matthew did.
Matthew's entrepreneurial story

Matthew Jalinsky had dreamt about starting his own business for a long time but the fact that it's highly risky held him back. Recently, he found a way to mitigate the risks and launched his own business without quitting his job. Matthew combined his work as a marketing director with site development part-time. He founded the Covermor company and started to spend a few hours each day on site-building.

Everything took off right off the bat, and Matthew got an additional source of income.
Check out the video to get to know details about Matthew's proposition.
The video to get to know details about Matthew's proposition.
What helped Matthew succeed? 
The right tool!
Matthew clearly understood that he had limited free time, so he looked for a deal that wouldn't keep him busy around the clock. Moreover, he wanted to make money on something he's passionate about. That turned out to be website development. Matthew started to create sites with Weblium White Label Agency Program and sell them to clients at his own prices.

What is Weblium White Label Agency? 
White Label Agency is a platform that you can use to create sites for your clients. The platform has a Weblium website builder under the hood but has no Weblium branding. Website building at Weblium platform is seamless and fast because you have a lot of ready-made templates to choose from and AI Design Supervisor, which automatically corrects your design mistakes. In other words, it's a tool that can help you make money with little effort.
White Label Agency Program allows you to manage all clients' websites in one place while building up to 50 websites at the same time. You can customize your reseller account by adding your logo, domain name, favicon, etc. Your clients will consider the Weblium White Label platform as your own software that you created especially for building custom websites for them. It seems like a win-win deal, doesn't it?
White Label Agency benefits 
Our partners are mainly driven by these benefits of the White Label Agency. 
A great fit for everyone. White Label Agency Program is beneficial for everyone — from solo entrepreneurs to leading web design agencies. You can choose the pricing package that best suits your needs considering the number of your team members, the number of ongoing projects you manage, and the reseller discount you would like to have. 
Custom pricing. You'll get an up to 50% discount on PRO websites and can set any profit margins you want. Your reseller commission won't depend on a PRO subscription price fluctuations.
Partner manager and top-notch support 24/7. You'll get a personal manager who will become your friend and your right-hand man. He will assist you with getting onboard and answer all your questions while working with Weblium White Label Agency. Our always ready to help support managers will do their best to resolve any issue you may have. 
Weblium Studio will get you covered. Weblium Studio is a web design studio that is always ready to help you with website creation when you're overwhelmed with work or have more clients than you can manage. As a Weblium White Label Reseller, you'll have an up to 30% discount on-site setup by Weblium Studio. If you're concerned that Weblium web designers contacting your clients, get rid of those thoughts. Weblium Studio won't contact your clients in any way. You'll charge your clients for sites made by Weblium Studio yourself. 
White Label Agency Launch
We're happy to announce the public launch of the White Label Agency Program. Our official website is already live, and we're open to cooperation with resellers from all over the world. You can find all the details on the site or contact a partner manager to get even more information. 
Unbelievable but true fact: around 600 resellers have already created their businesses with our Weblium White Label Agency Program when we didn't even have our own site. Our dearest resellers, a huge thanks for your trust from the very beginning! Your support means that we're doing something valuable.
We're excited to help you accelerate your business.
Don't wait! The time will never be just right. Get your entrepreneurial story started with White Label Agency Program right now.

Start making money with White Label Agency

Stay tuned! Something even better is coming soon!