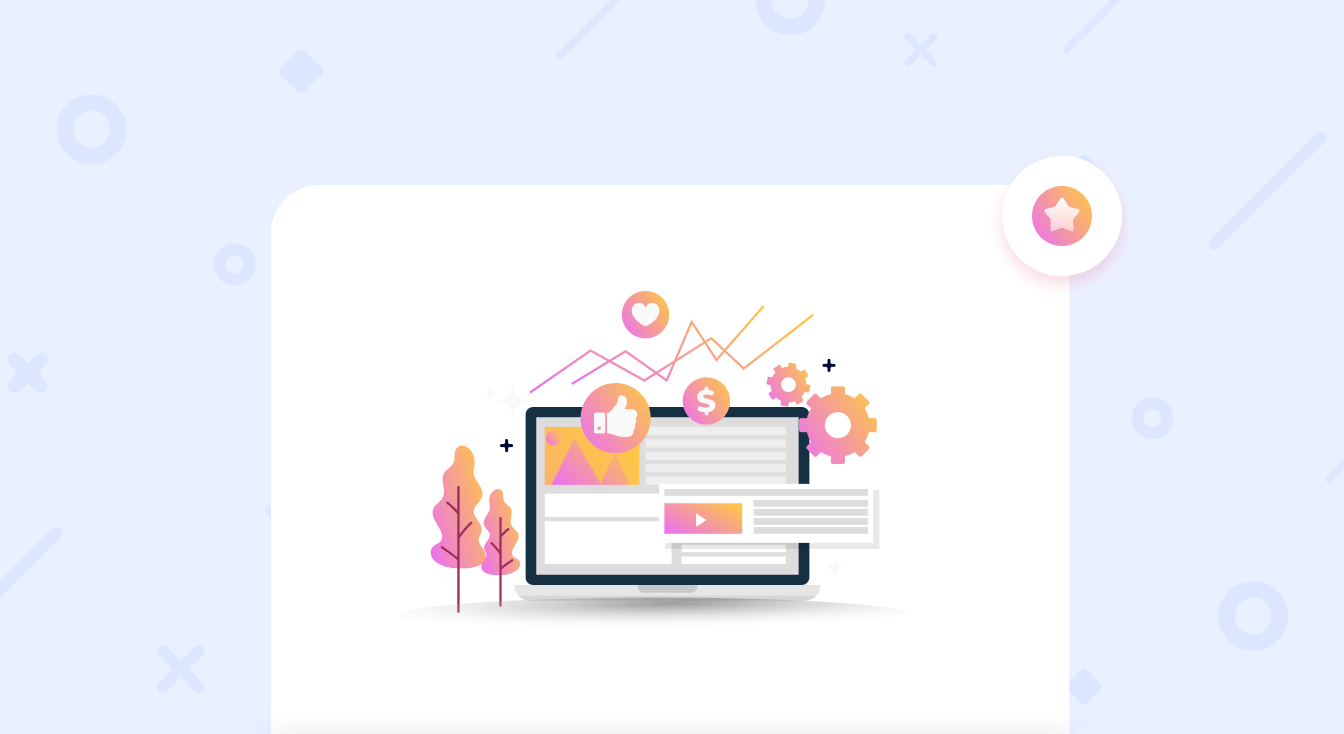 13 Types of Entrepreneurship
What is entrepreneurship?
Entrepreneurship is a type of economic activity aimed at creating, managing, and developing a business enterprise to make a profit.
Considering the great importance of entrepreneurship for a modern economy, we can't help mentioning that entrepreneurship is directly related to all tasks of the economy: production, exchange, distribution, and, sometimes, even consumption.
13 Types of Entrepreneurship
Small business owner
This is one of the most popular types of entrepreneurship — most companies are small businesses. These are people who run their business alone or with their relatives or friends. Small business entrepreneurship doesn't need to attract venture capital and, usually, earns an income that is enough to support the family.
Examples: local grocery stores, small hair salons, boutiques, consultants, plumbers, etc.
To quickly grow your business, you need to have effective instruments for that right at the start. One of them is a good website.
Today, website builders are the best way to create a good website easily, quickly, and inexpensively. Try a modern and efficient website builder, made especially for small business owners — create your perfect website with Weblium!
Large company owner
If a small business is rapidly developing, the chances to turn it into a large company are really high!
This type of entrepreneurship may be represented by different types of entrepreneurs, but they are all experienced professionals, senior executives working in companies with limited life cycles that bring new services and products to the market.
Examples: Microsoft, Google, and Disney.
Scalable startup
The founders of such companies believe that their ideas will change the world and create something new in the market. Usually, these companies attract venture capital funding and hire specialized employees, grow rapidly, and generate large profits.
Examples: Facebook, Instagram, and Uber.
Startup vs Small Business: the Main Difference
Social entrepreneurship
These companies offer products that help to solve certain social problems. Also, they aren't aimed at making huge profits (most often, these are non-profit organizations).
Examples: Ashoka, TOM's Shoes, Seventh Generation.
Hustler
Starting small, these people put in a great effort but not capital and achieve great results.
Examples: Zig Ziglar, Mary Kay Ash.
Innovator
These passionate and motivated people are dedicated to constantly transforming ideas into promising businesses that often help change people's lives for the better!
Examples: Steve Jobs, Bill Gates.
Imitator
Imitators are inspired by other people's ideas, improving them, and increasing their attractiveness and profitability. Learning from other business owners' mistakes, these guys are willing to work hard for achieving the best results.
Examples: Alibaba, Flipkart, Oliver Samwer (co-founder and CEO of Rocket Internet).
Buyer
These entrepreneurs have enough money and desire to invest in promising projects. They buy well-established companies they like and make managerial and/or structural changes to increase their bottom line.
Examples: Warren Buffet (Chief Executive Officer of Berkshire Hathaway), Carl Icahn (founder of Icahn Enterprises).
Researcher
These guys are crazy perfectionists!
They not only believe in their great ideas, but they do not rush to implement them, preferring to conduct deep research first. For these entrepreneurs, it is crucial to have detailed business plans that minimize their chances of failure.
Examples: Jeff Bezos (founder of Amazon), Larry Ellison (co-owner of Oracle Corporation).
The Short-Termer types of entrepreneurship
These people are innovative, have excellent communication skills, and are focused on making big profits. They strive for one thing: to build a thriving business project and sell it profitably.
Examples: Brian Acton and Jan Koum (founders of WhatsApp).
Rebel
Entrepreneurs of this type challenge existing companies in the market by introducing their unique innovations. Rebels are willing to improvise, take risks, and work hard to achieve perfect results.
Examples: Evan Spiegel (co-founder of Snap Inc.), Michael Dubin (founder of Dollar Shave Club).
Money magnet
These guys may not know the essentials of entrepreneurship and small business management; however, they initially have money to invest (rich family, personal brand). They hire a professional team that does all the hard work for them.
Examples: Paris Hilton, Kim Kardashian.
Solopreneur
These are natural-born adventurers, workaholics, and they just love to start a business all by their lonesome. Often, their corporate brand is associated with a personal one.
Read about how to create a website for your business adventure in the Weblium review.

fExamples: Neil Patel (founder of KISSmetrics, Crazy Egg, Neil Patel Digital), Brian Dean (founder of Backlinko).
Сharacteristics of entrepreneurship
The ability to take risks

is one of the key

features of entrepreneurship

, a kind of "classic must-have" that helps to resist uncertainty (losing money, being condemned, or even ridiculed by others).

Ability to see prospects.

Finding opportunities and seeing things that others do not notice (these might be ideas, people, investors, niches, and more) is one of the greatest talents that the business owners must-have.

Vision and leadership.

A successful entrepreneur has to be able to understand what his new venture can develop into. Then, he manages to make his team members and partners believe in success.

Purposefulness.

The correct setting of goals allows you to direct all forces to achieve the desired result, but not to endlessly switch from one goal to another.

Creativity.

An unconventional approach to problem-solving distinguishes genius entrepreneurs from mediocre entrepreneurs. The most well-known examples are Steve Jobs, who didn't like the way the computers were designed, and Mark Zuckerberg, who wanted to create a University people database.

Passion.

Most entrepreneurs believe that their ideas will change the world for the better. They "infect" people around them and therefore become leaders.

Flexibility.

This feature helps people quickly adjust to changing environmental parameters, react to changing tastes of potential customers, market conditions, fashion, etc. You must be able to abandon non-working tools in time and find new solutions.

Sociability.

For example, this feature can help you find investors for your business and convince them to invest their money in it.
Importance of entrepreneurship
The importance of entrepreneurship in economic development is hard to underestimate because the development of entrepreneurship contributes to:
implementation of restructuring in the economy, increase in production of goods and provision of services, investment activities, and the formation of business infrastructure;

creation a favorable environment for competition;

the appearance of strong incentives for highly efficient work, economy and rational use of resources;

increase tax revenues;

GDP growth;

improving the interaction between small and large businesses.
The role of the entrepreneur in society is to:
create new jobs;

conduct charitable activities;

find new ways and products to improve the standards of living;

participate in the development of infrastructure in cities and regions;

raise the level of knowledge, qualifications, organizing retraining of personnel;

increase the size of the middle class, therefore, improve social and political stability.
What are the major functions of the entrepreneur?
The main function of an entrepreneur is to bear risks, because the future demand, being influenced by the changes in tastes, the value of money and many other factors is always uncertain.
Also, there are other important entrepreneur functions as:
administrative and decision-making functions

that involve understanding the idea of a business, assessing the details of the project and implementing them, supervising and monitoring business activities and the ability to innovate;

distributive functions

: an entrepreneur has to know how to properly distribute the income to develop the priority aspects of business activities.
Entrepreneurship: summary
Have you already defined what type of entrepreneur you are?
Well, it doesn't really matter, who you are: the most important thing is to clearly identify your strengths and weaknesses from the start and act accordingly!
For example, if you are a hustler, then you should find an innovator and make him a co-founder of your startup. Conversely, if you are an innovator, then go and find yourself a hustler who will perfectly convey your ideas to the right people!