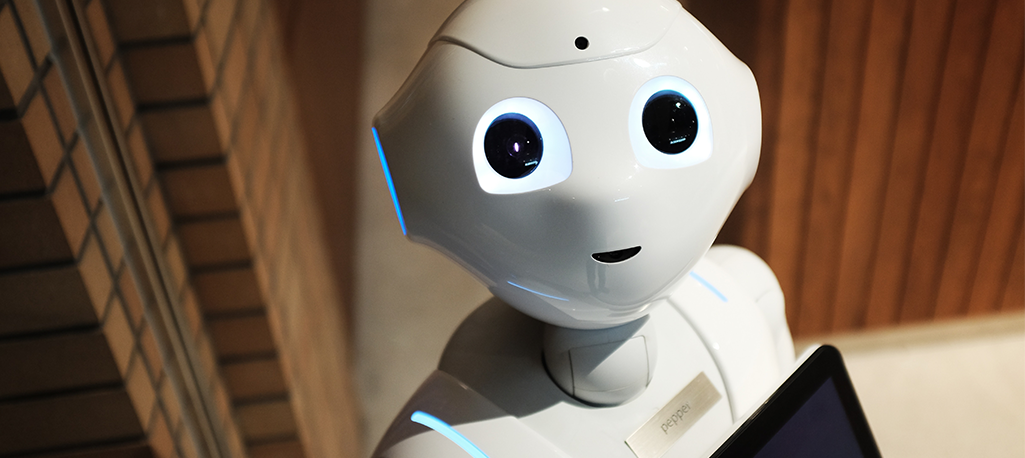 5 Key Disruptive Technology Trends That Are Shaping Customer Behavior
There are numerous emerging technologies that altered and will continue to alter the global economy and cause an immense shift in business thinking. Such tech trend-setters as Google, Microsoft, and Apple adopt not only a "mobile first", but also an "AI first" and a "voice first" approach, leading the way for other companies to follow suit. Experts believe that by 2025, today's major disruptive technologies will have an economic impact of up to $33 trillion annually.
It is therefore vital to understand all these developments to keep your business strategies up to date.
Simon Saneback, co-founder of Wellstreet, shares the top 5 disruptive technologies that are to change customer's behavior and decision making the most.
What is disruptive technology anyway?
The term refers to a groundbreaking tech solution that creates a new market and causes massive shifts in value network. Such emerging disruptive technologies as the Internet of Things, AI, drones, and self-driving cars have revisited traditional business models.
Here are 5 major disruptive technology trends you need to know to provide your customers with a stellar experience:
1. Smart devices and mobile tech define customers' lifestyle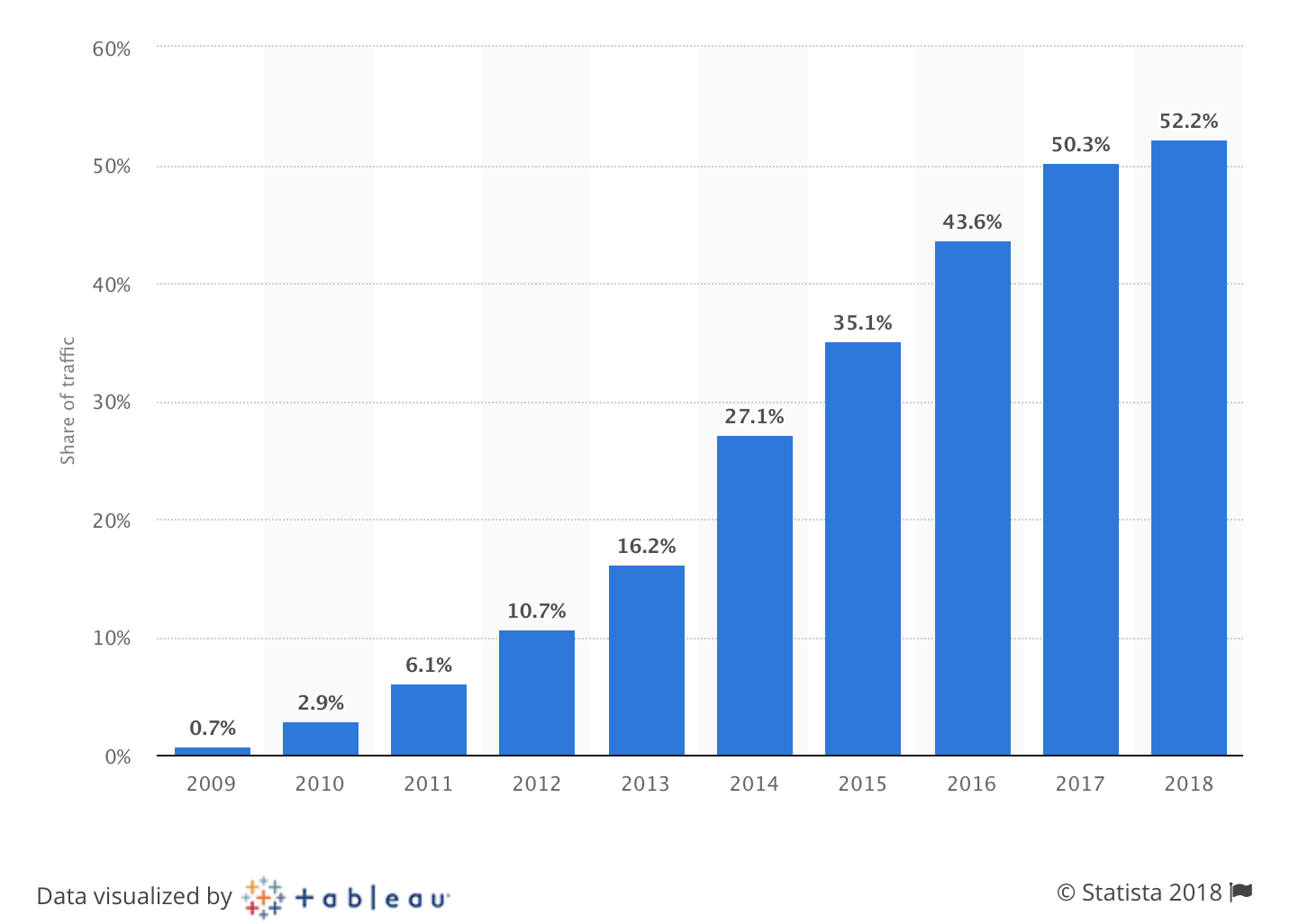 Percentage of mobile traffic over the years
We spend more and more time on our mobile devices, according to the latest statistics. Mobile technology is still evolving rapidly – and user behavior with it. Apple & Google are pushing smartwatches, new payment models, new web standards, AR & AI.
"Mobile is no longer a device – it's a behavior".

The average Millenial checks their phone 150 times a day, according to Inc.com.
2. Machine learning and advanced analytics drive smooth customer experience
Amazon knows your needs and desires before you know them yourself. As many as 35% of purchases from Amazon come from recommendations.
For years, big data has been one of the hottest buzzwords across the industries. However, owning loads of data on your customer base worths nothing. It's all about knowing your customer, adapting user experience, and personalizing it. Smart data provides insights to read customers expectations and give them what they want.
Anyway, for 99% of businesses, big data is nothing but a buzzword as they cannot implement it effectively.
3. Super-personalized customer interaction
Mobile is the most customer-centric channel ever. With the constant digital connections causing the information overload, the user attention span is shrinking. You only have a few seconds to grab their attention. This is when you can use machine learning to serve each user personal content based on their location, demographics, etc.
4. Buyers are getting less loyal towards brands
They value the availability and trust crowd-based rankings more, Amazon and Wish have shown. Millennials expect your brand to know them enough to carry conversations across platforms and devices. That's why more and more businesses adopt an omnichannel retail strategy to keep up with their needs.
5. Voice-based technologies are gaining momentum
Tech industries are moving towards a "voice-first" approach to achieving customer loyalty and satisfaction.
Technology giants such as Apple, Google, and Amazon are competing over this niche at the moment. They are trying for you to have their devices in your home. Since winning that war for the consumer is the sure way to become their preferred service.
IBM Watson (and others) are using voice mining to determine what consumers are talking about on the phone. How does an order sound like? What are unsatisfied customers saying?
Having the answers to these questions, you can meet your consumers' demands and expectations.
Wrap Up
All being said, the technologies pinpointed in this article may not be an exhaustive list. Besides, oftentimes a product considered disruptive doesn't make an instant impact on the market, so the new trends may emerge over the next few years. However, being aware of the main customer behavior shifts caused by the aforementioned innovations, you can adjust your marketing strategy and raise profitability. In other words, adapt to change, and your business will not only survive, but it will also prosper!