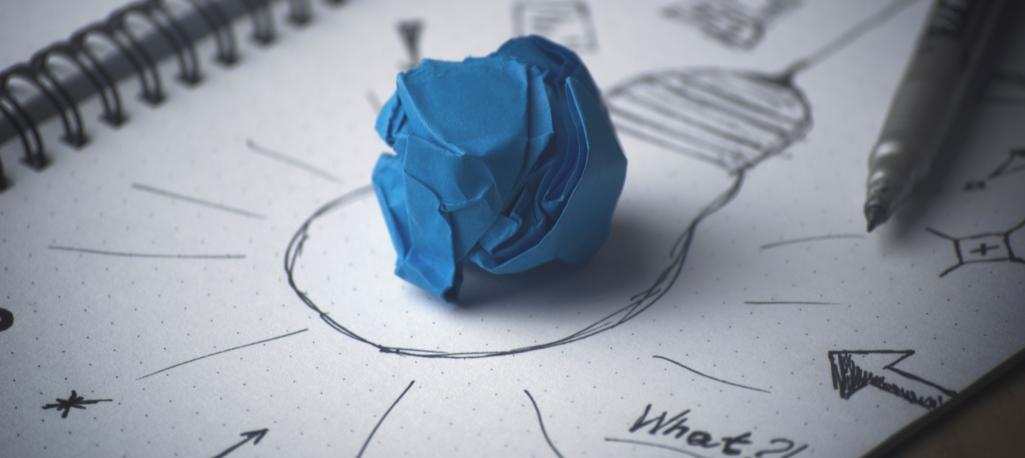 6 Ways to Validate Your Business Idea with $200 (or Free)
If you are planning to open a new business, be prepared that your business idea will not necessarily skyrocket. The worst thing about it is that you might spend thousands of dollars on making it come to life only to realize that it's been in vain.
Thus, your task #1 should be to validate a startup idea before doing a full-scale launch. After all, if you are a risk-averse person who won't go, rogue, when a brilliant concept crosses the mind, you may ask yourself at some point: "Will it work for me?"
Well, dreading at the prospect of failure is OK. What is not OK is to let your fears stop you… Especially when you can now test your idea without putting all your finances at risk. So read on to find how to validate a business idea with $200 in the pocket.
1. Create a website and run ads ($146)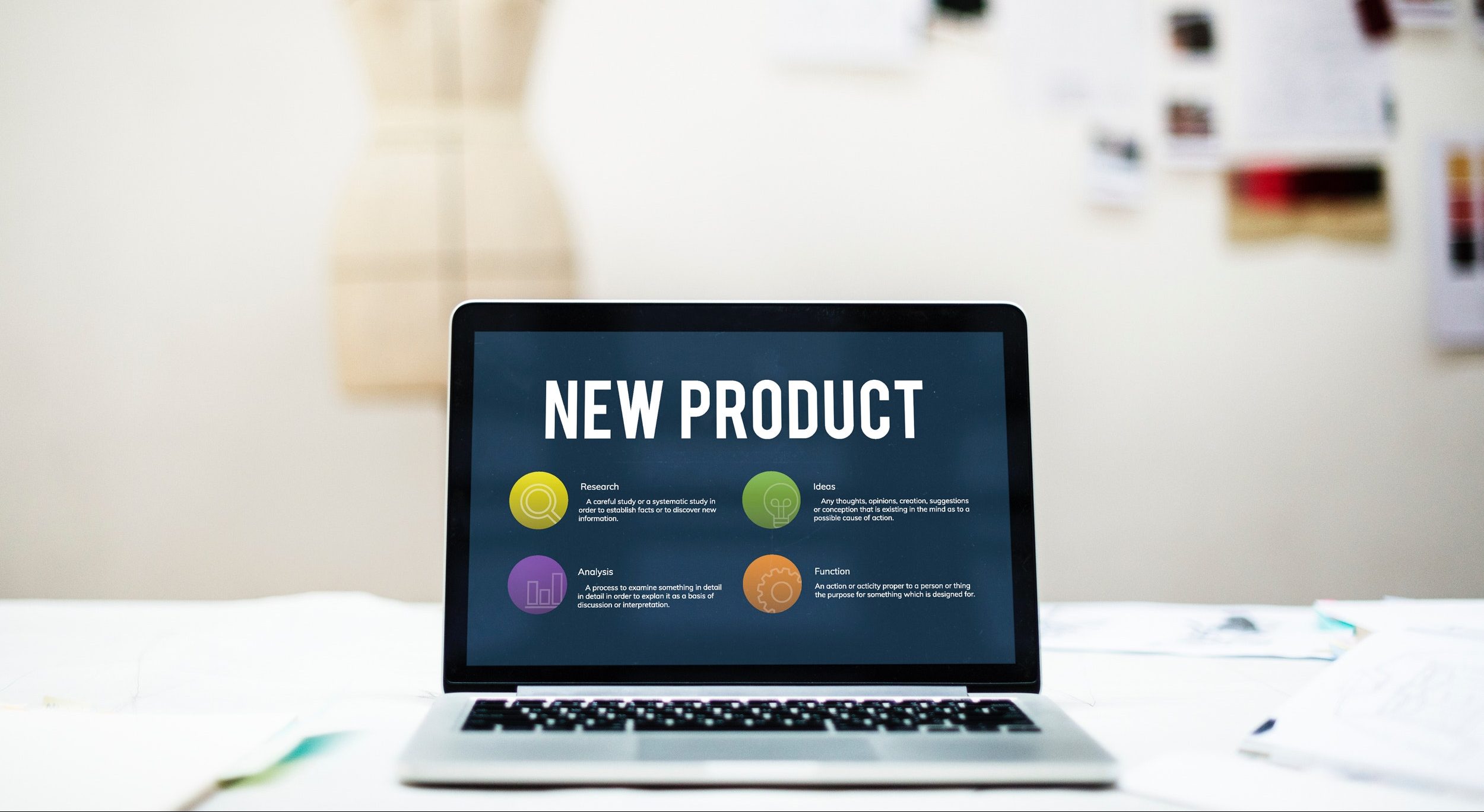 Step 1. Create a website for your startup business ($126)
When you're just trying to validate your business idea, it's simply unreasonable to open an offline store or office and pay a lot of fees. A more sound option is to start online, as this could give you the possibility to track and optimize everything on-the-go.
In this case, a website could become a perfect idea validation tool. You'll be in full control of what's happening there, in contrast to social media, online marketplaces, and other external platforms.
You may argue that creating a website is an unattainable luxury. Well, not anymore. Now, there are a lot of affordable website building services allowing you to create a full-fledged website really fast. Check out the comparison of the three most popular website building methods to make a sound decision.
By the way, you can get a custom-made website from Weblium studio at the price of hosting and domain name.
Learn more
Don't forget to connect the web analytics tools (e.g. Google Analytics, Hotjar) to see what channels bring you the most visitors, how they interact with the website and, ultimately, what you can adjust to improve conversion.
Step 2. Run ads on Facebook ($20-75)
Once you've got your website, it's time to drive traffic to it. And that's where Facebook Ads will come in handy.
With over 2.2 million monthly active users, Facebook remains the largest social network out there. This amounts to 71% of all Internet users worldwide (Source: Brandwatch), meaning you can reach practically anyone there. What's more, 79% of Facebook people have a college degree. This is the most educated and solvent group of people in the world. Sounds like a real bonanza for an entrepreneur, and it really is.
Besides, it's the most affordable way to quickly test if the audience you're targeting is interested in your products or services. Facebook targeting is so refined that you can reach your desired audience for a dime (of course, if you set everything up properly).
Facebook advertising tips to help you get started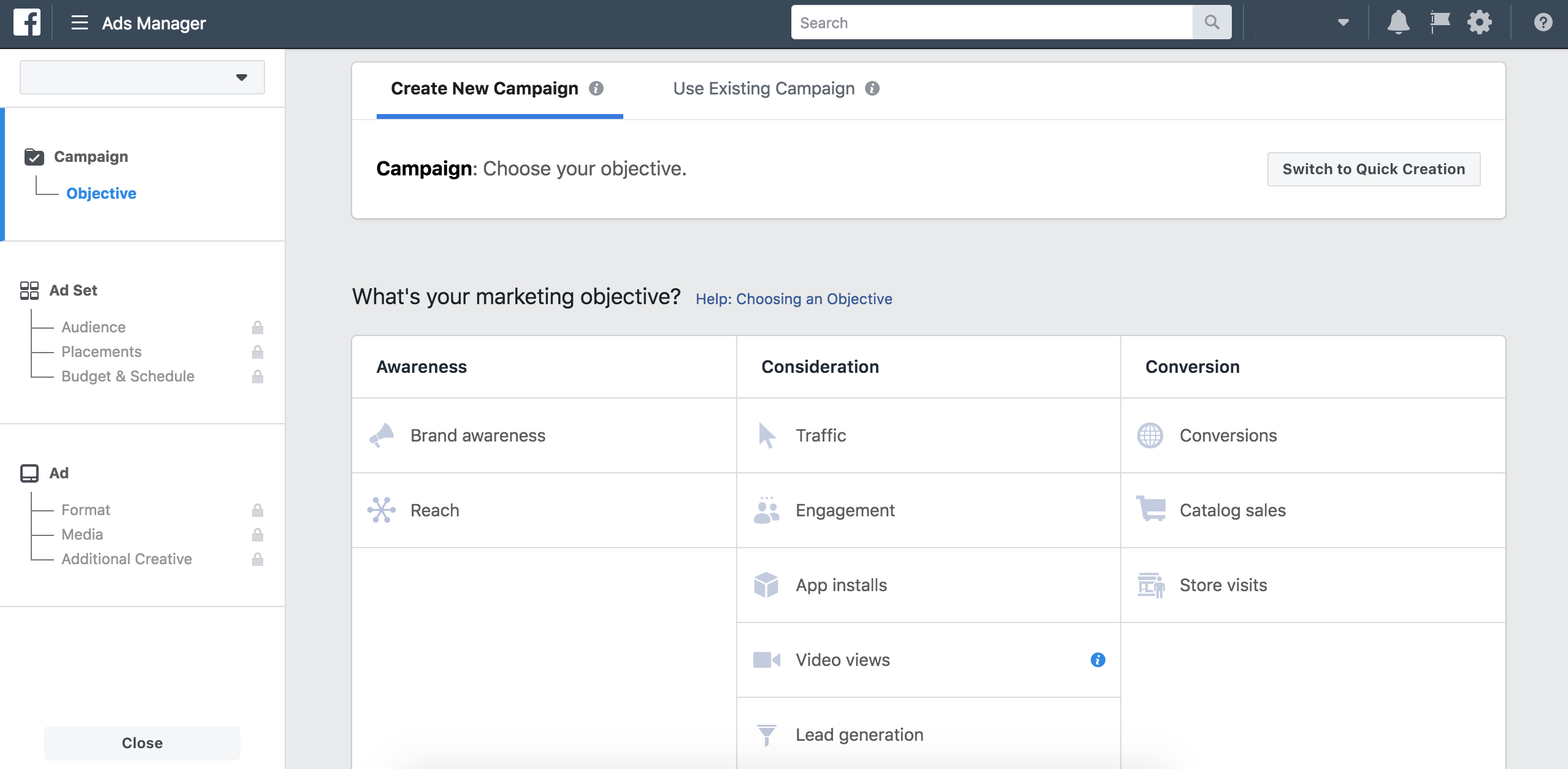 1. Post
Pay close attention to the post you're going to promote on Facebook. It will be the first thing people learn about you, so it can either bring you lots of leads or go unnoticed. Pay close attention to the message, image, and CTA.
2. Targeting
Before running an ad campaign on Facebook, you need to create a customer profile that will describe the necessary traits of a person to become a good fit for your offering. Mind their age, gender, location, income, occupation, and interests. If you set these right, you'll deliver your message to the right audience, resulting in more qualified leads.
3. Ad budget
The best budgeting strategy you can choose to validate a startup idea is to define a limited sum that you can spend to test the idea. Allocate a budget of $10 to $20 that will be spent over several days. This way you ensure that people will see your ad at the most appropriate time. Besides, you will know at what time it's best to show your ads to your target audience.
TIP: Marketing expert Dennis Yu from BlitzMetrics has developed an extremely effective Dollar-a-Day strategy. You prepare a couple ads for awareness, engagement and conversion purposes. This way you'll ensure that you're reaching the customers at different stages of their buyer's journey. Then, limit the daily spendings for each of them to $1 a day. Run the campaign, and show a sequence of ads to your target audience. This will make prospects more aware of your brand before you try to sell anything to them.
Mind, however, that this strategy is applicable to the goods or services that require some time for decision making. In terms of consumer goods, you would want an immediate response as they are pretty affordable.
2. Publish articles on local online media ($100-200) – easy business validation idea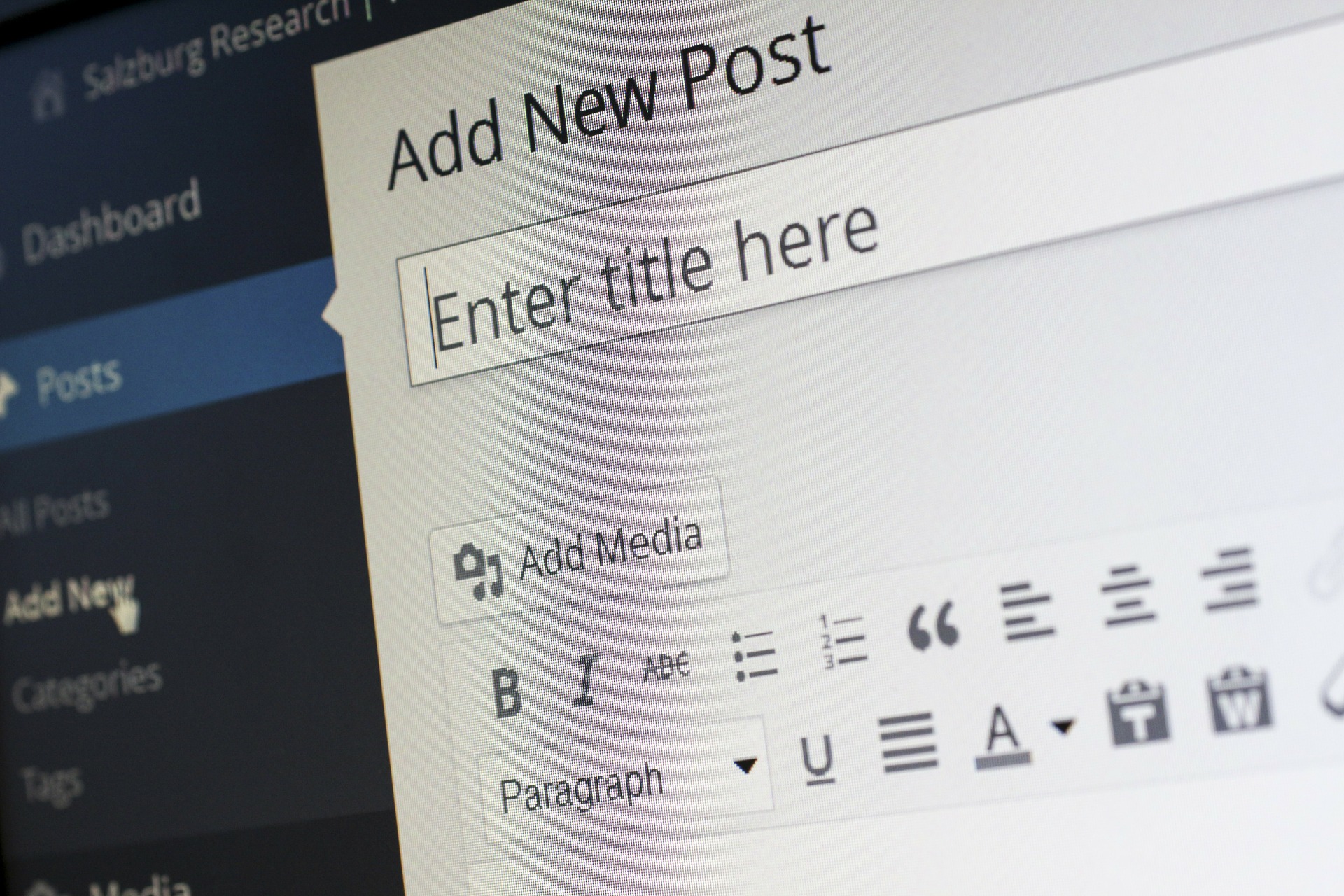 PR is only worthwhile when you do it right. A sponsored article in, say, Forbes or Times will cost you thousands of dollars while exposing you to a huge audience. The question is how many of those people will eventually buy from you. You should know that this kind of media doesn't boast specific targeting, showing your offering to anyone from a housewife to a CEO. So, in case you have a local business, this will be nothing but a money drain.
However, if you go for a smaller and more specific resource, say, your local lifestyle portal, you will reach your target audience, while keeping the campaign within your budget. A sponsored article or mention there might cost you below $200, which is a good value for money. This will give you initial exposure, helping you validate your business idea.
TIP: Journalists are constantly looking for people who can present an expert opinion on some subjects. Thus, if you have enough experience in your field, you can submit an article or a comment completely for free. You can also try HARO for this purpose. It's a tool that sends out a daily newsletter of subjects where journalists need expert opinions.
Just try to get as specific as possible when choosing the media for publication. Get to know your buyer persona to understand which resources they visit on a regular basis. This will help you compile a short list of resources that suit your PR campaigns perfectly.
3. Use trade show marketing to validate your business idea ($200)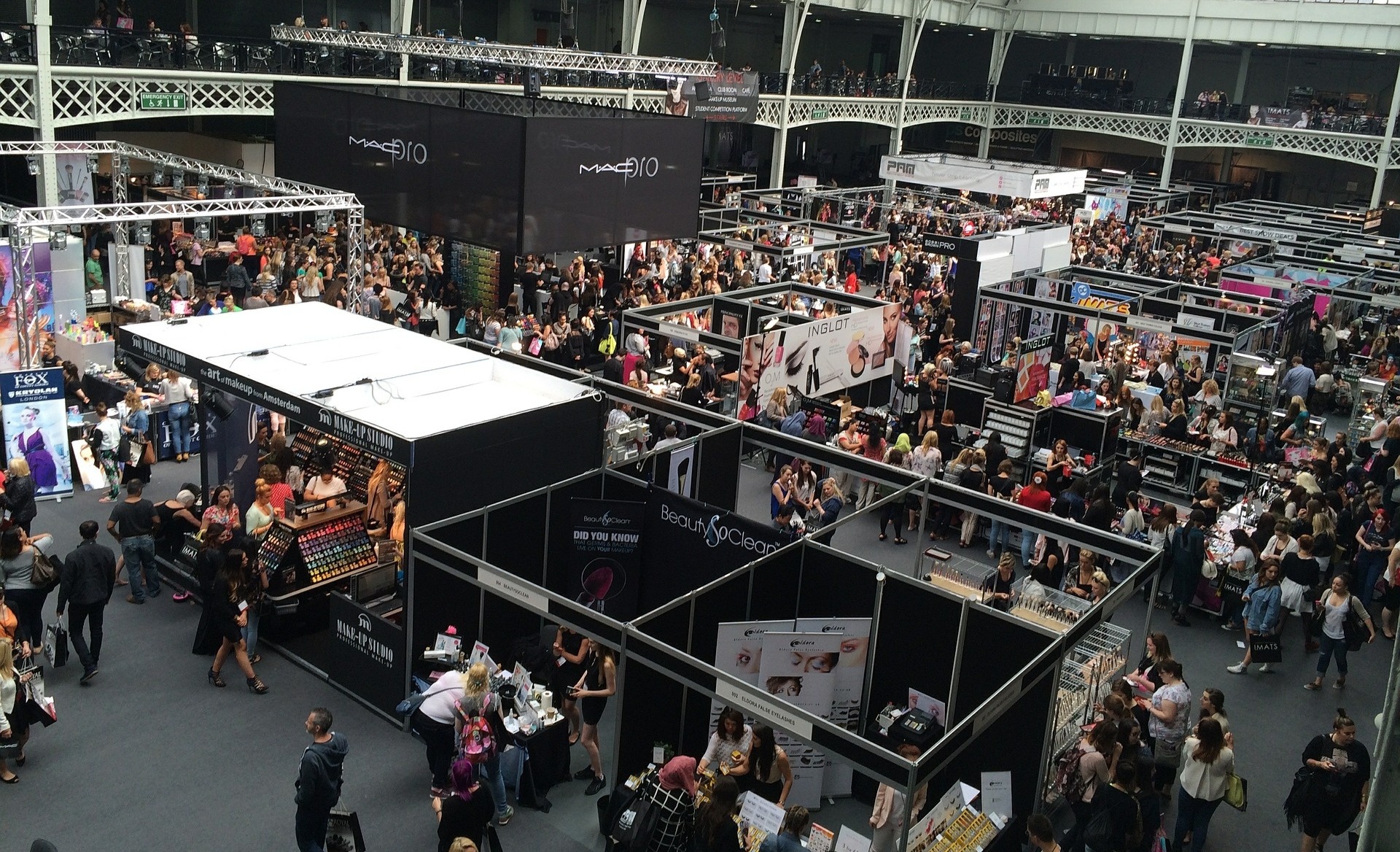 Similar to the previous point, industry conferences and trade shows work well for business validation, but mostly for offline products.
Here's how to do trade show marketing right:
1. Choose the show
There are a lot of different trade shows and conferences varying in size and number of attendees. You'll need to choose between large international conferences and smaller local shows. The costs will only include the entrance fee and a display place. They won't exceed $200 in case of local conferences but may be larger at international events.
2. Set your goals
Think of whether you're trying just to show a prototype, find initial users, attract investors or sell the first products straight away.
3. Prepare marketing materials
An attractive stand at the trade show will help you attract more visitors. Remember about printed materials, specifications, business cards, banners, and interactive videos. This will help you explain what your product is for and how it works. Don't forget about transportation, especially if you have a bulky prototype.
4. Evaluate the success
Set specific metrics of success and failure, like the number of people who attend your stand, those who give you their contacts or the number of promo materials you give out.
The good thing about trade shows and conferences is that you will understand if your product or service solves one's problem.
What's more, you'll be able to find your first users/customers/testers. They'll know you in person and, therefore, will be more apt to give you relevant feedback, buy from you, and even recommend you to their friends and colleagues.
Such initial feedback will help you validate your business idea and understand whether it's worth realization without spending a fortune on building the entire product and promoting it.
4. Validate demand with classified ads ($0-100)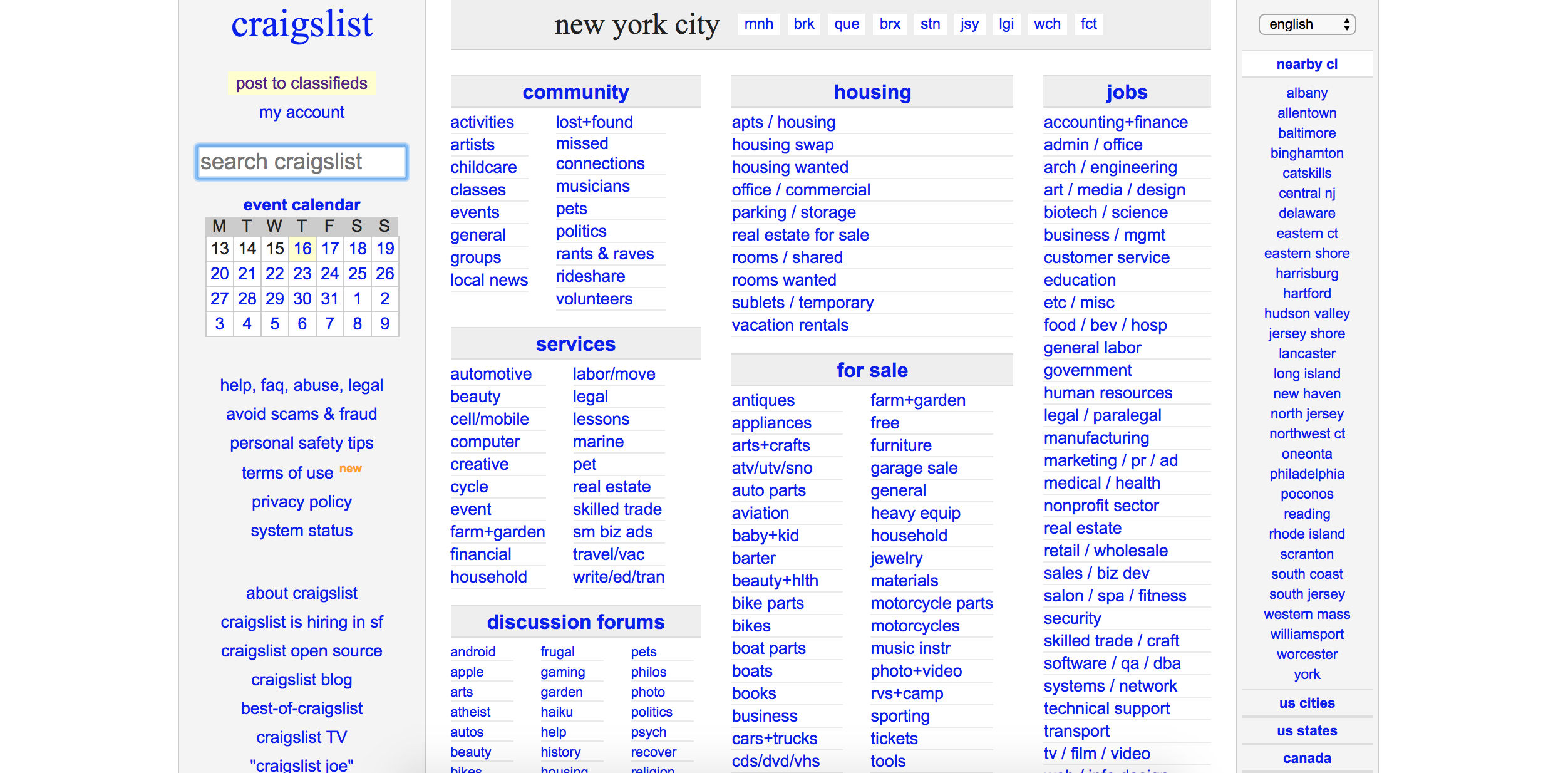 Using classified ads is a universal way to validate your business idea, regardless of the industry. Given there are huge classified ads websites, such as Craigslist or Yelp, it's becoming even easier to assess whether your startup idea is worth something. The only possible restriction is that your target audience should be present on classified ad websites.
What you have to do is make an ad for your service or product on one of the classifieds and see whether someone will be interested in it.
Here's how to validate your startup idea with classified ads step-by-step:
1. Search classifieds for similar products or services
This will give you a basic understanding of how saturated the market is, who are your main competitors, what prices are dominating, how you can stand out.
Here's what I found looking for robot cleaners in NYC: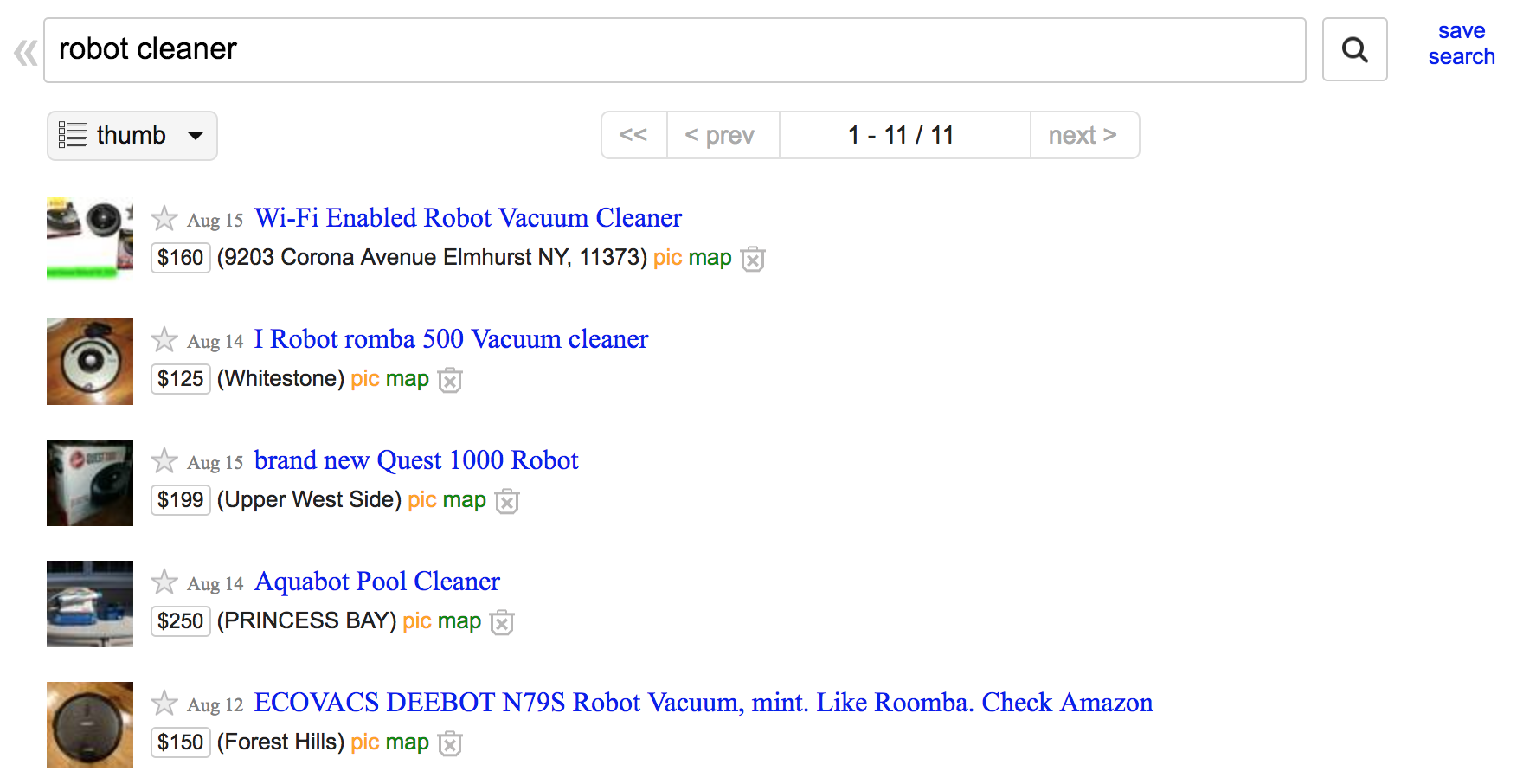 2. List your product or service online
Make a catchy headline, add attractive images, provide all the necessary information and run the ad. Posting a listing is free in most cases. However, different classified ad websites may charge $1-100 for posting listings in certain categories or for bringing them to the top.
3. Wait for response
Believe me, if the market has enough demand, waiting won't take a lot of time and your inbox will be flooded with orders.
If you don't get sufficient response, get back to brainstorming. You're a creative being after all.
How to validate a business idea for free?
1. Seek guidance and investments at incubators and accelerators (free)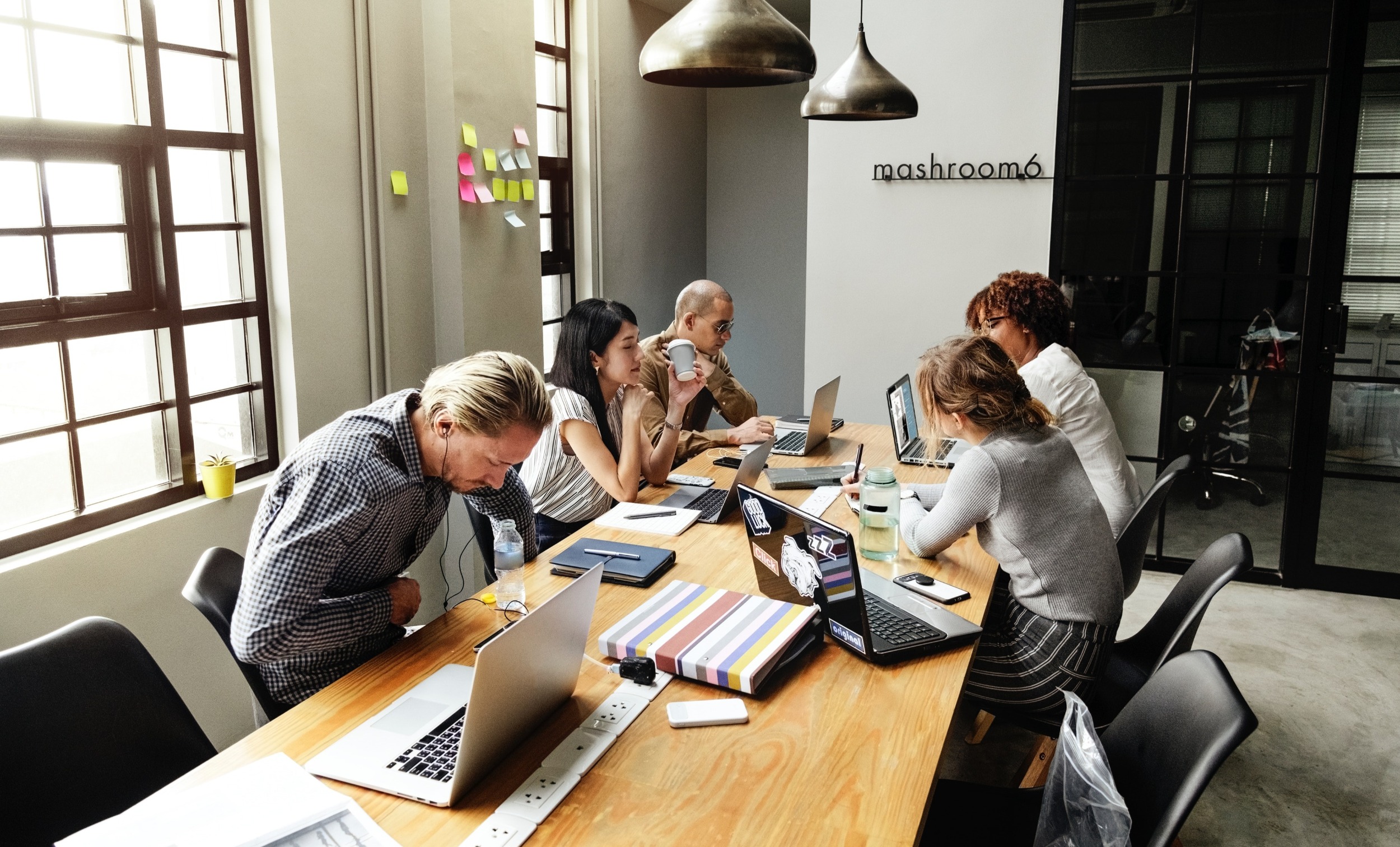 While both institutions are great idea validation platforms aimed at developing of companies on the make, there's a substantial difference between them.
Incubators help startups with a great idea to develop an actionable business model, set the right goals, and ultimately bring the idea to the marketplace. Meanwhile, accelerators work with companies that already have a business model, helping them to scale business by introducing them to potential investors.
Besides, incubators are more focused on helping local businesses, so if this applies to your business, seek incubators in your local community. The application procedure is usually pretty simple, while the competition is less fierce than in acceleration programs. To crown it all, the admission is free.
In both cases, you'll find valuable advice from opinion leaders and experts in marketing, tech, business development, etc. Who if not these people will help you to validate your business idea?
2. Test your business idea on content platforms (free)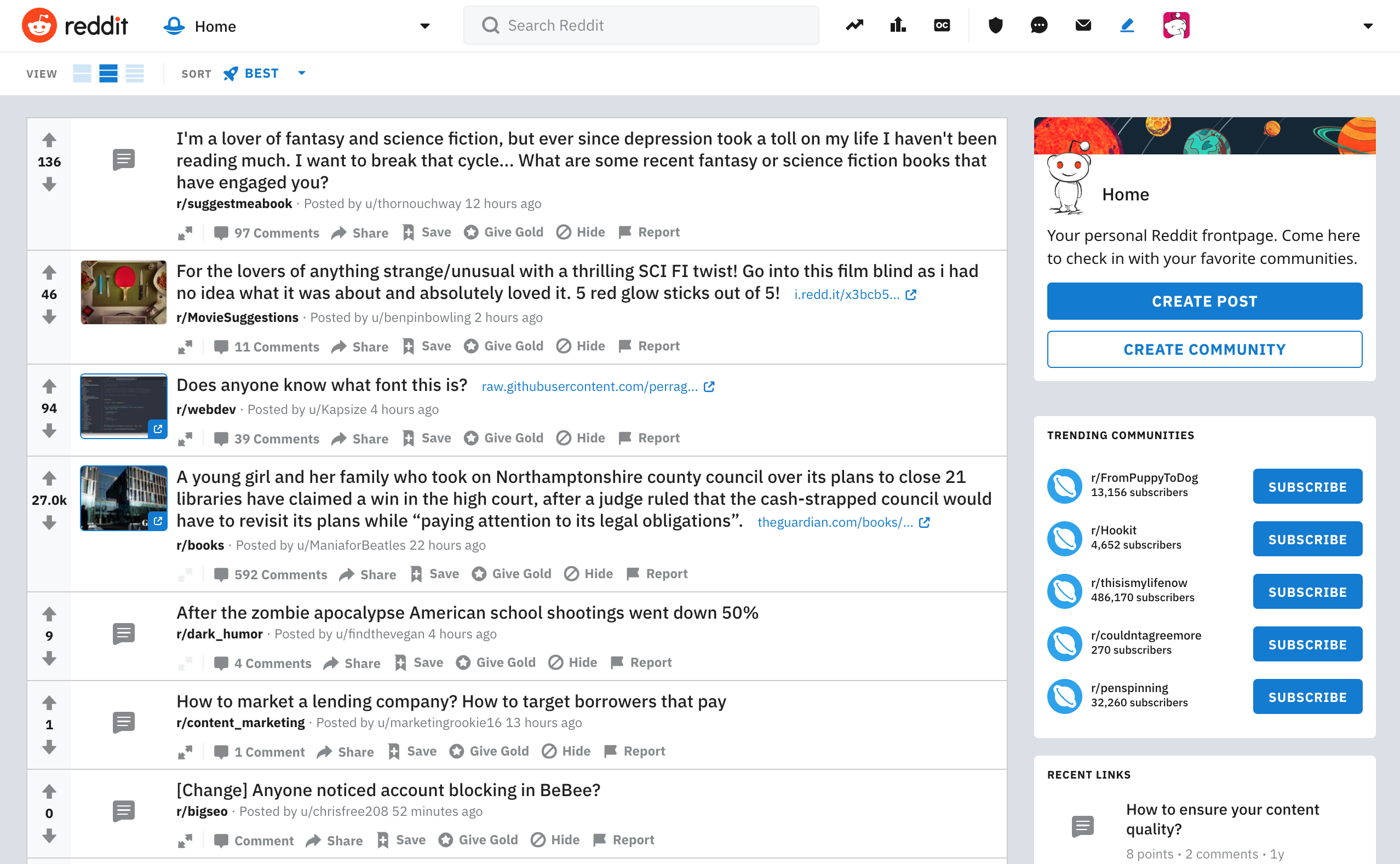 There are a number of traffic-rich platforms that will help you get initial visitors and get valuable feedback to validate a startup idea. We've already covered unusual ways to generate traffic in this article. Pay special attention to point 5.
Here are the most useful idea validation platforms:
Reddit
Having groups (subreddits) for any taste, Reddit is a great idea validation platform for your business. Find a subreddit for your business niche, ask questions, get feedback, and, ultimately, understand if anyone may be interested in your business. You can even ask for advice, and the entire subreddit community will tell you whether it's worth the candle and what to improve. Besides, posting valuable info with a link to your website will help you get initial traffic.
Crunchbase, Angellist
These platforms will help you do some competitive analysis for innovative products and even attract an investor (if you're good enough). Remember that even if you have a groundbreaking idea, this doesn't necessarily mean that you're unique. Great minds think alike, you know. So before going full-scale with your business idea, a little insight into the competitive landscape would come in handy.
Quora
Look for questions and problems your target audience may have and give answers. Post a link to your website or page on social media if you think your business can help them solve the issue.
How can it help you?
The platforms above have a community of like-minded entrepreneurs, tech specialists, marketers who can become your first customers or give valuable advice on what to change to succeed with your idea. Besides, it will help you dig deeper into the industry and understand how you can stand out from the competition.
Wrap Up
If you use the ideas above to validate your business idea, the results won't be long in coming.
Even if you don't achieve what you've expected, you will learn that pretty soon and won't spend a fortune on full-scale launch. This underpins the famous "fail fast" saying, popular in Silicon Valley.
Whether you use our tips or not, a special offer for website creation is still a good thing, right? Just to remind you, a custom website created by our Studio now sells at the price of hosting and domain name.