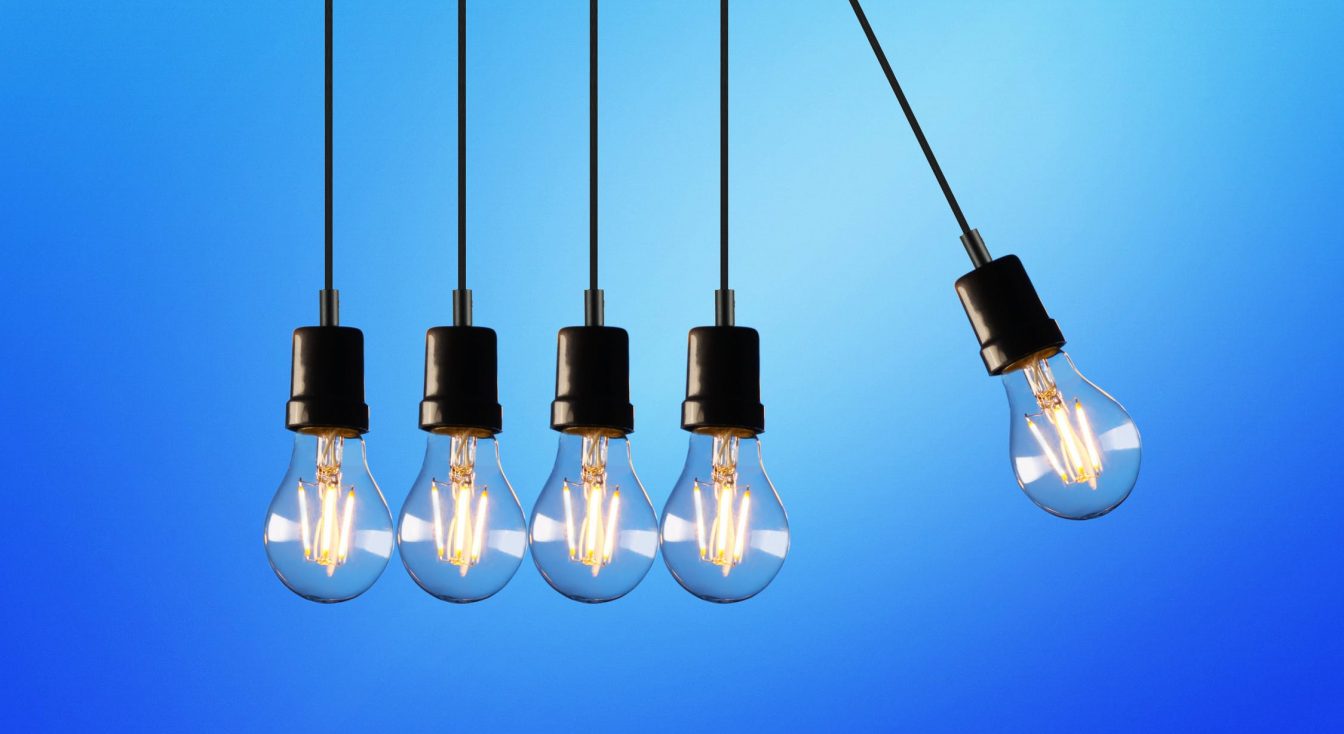 Startup vs Small Business: the Main Difference
What is a startup?
A startup project is intended to create a brand-new product/service under the circumstances of a high level of uncertainty.  The startup business idea is to solve existing problems in a new way, releasing a new product or innovative technology, offering a new service – in general, presenting something that will change the world to better. 
It is worth mentioning that any startup has a certain life cycle, at one of the stages of which, when the startup grows and strengthens its positions, it stops being a startup as such and develops into a full-fledged business. 
Check out these 8 Best Startup Website Designs!
What is a small business?
Small business is a self-sustaining organization that can generate revenue from the first day. It does not require huge investments and time to develop such a company. Starting a small business, you can easily follow ready-made solutions. In fact, the coffee shop on any street in the city is already small business 🙂 
Small business owners are motivated by profitability and stable long-term value. 
Take a look at these 20 Best Small Business Website Examples! 
Startup vs Small Business: The Main Difference
Startups focus on disrupting markets and driving top-line revenue at a fast pace: it is a new product or service that has not previously been on the market.
Small businesses often set their goals on long-term, stable growth in an existing market. Despite the fact that almost every small business is now called a startup, it is not true, because innovations are one of the main startup factors. 
 #1.  Innovation
A small business does not have to be unique: it is just one of many such enterprises (hair salons

, restaurants, law firms, blogs/video blogs, etc.), with a clear development scheme.

Launching a startup, innovation is placed at the forefront of the process. For instance, you can design a totally new product category (like wearable devices), a brand-new business model (like Airbnb), or hitherto unknown technology (like 3D printing).
#2. The scale of business development
A small business develops within the boundaries established by the owner himself (often it depends on the type of business

).

Naturally, a startup doesn't limit the scale of its growth and is intended to gain as much market share as possible.
#3. Company's growth rate
Small business grows rapidly, but the priority is still profit. When a business is profitable, it grows only if necessary.
A startup should always be growing – and it should grow very quickly, creating a reproducible business model.
#4. Profit: business payoffs
Small business is aimed at making a profit from the first moments. The amount of the company's final profit depends on the ambitions of its leader, as well as on plans to expand the business.
A startup can take months and even years to get the first profits. Its priority goal is to create a product that will conquer the market – the one that the consumers cannot do without. In this case, the company will get an astronomical profit.
#5. Financing
Small business. Usually, your personal savings, some investments from your friends and family, bank loans and/or investor funds are enough to start a small business.
For startups, the most popular ways to finance the project are crowdfunding, angel investors

,

venture capitalists, and funds.
#6. Technology
For starting a small business, no special technology is required. There are many ready-made technological solutions you can use to achieve your basic business goals.
Brand-new technology is often the key product of a startup. But even if not, a startup cannot do without the constant use of the latest technologies to achieve rapid growth and scaling.
#7. Life cycle
#8. The number of employees
A small business usually hires as many employees as necessary to ensure that the company operates within its growth limits.
As a startup develops, you will have to work with an ever-increasing staff of employees, investors, directors and other interested parties.
#9. The results: how the story ends?
There are two options for small businesses: transferring your business to your successors or selling it.
A startup usually proceeds to the next stage through a big business deal or IPO (initial public offering: Through this process, a private company transforms into a public company).
Check out what Steve Blank (that's him exactly who have put the startup term into practice), a famous Silicon Valley entrepreneur, creator of 8 successful startups says about the differences between a startup and small business:
Steve unpacks the the fundamental differences between small business and startup. Steve Blank was part of/or founded eight venture-backed companies, four of which went public.
 Startup examples
1. Handshake – social network startup
Since finding a decent job is a challenge for the graduates, the Handshake startup has taken on this issue. The social network unites students and employers, allowing them to quickly find each other.
Over 500 university career development centers collaborate with the Handshake network, 9+ million students are registered in it, and more than 250,000 employers offer jobs here.

2. Volterman – smart wallet startup
Although the startup was launched back in 2017, this is one of the best tech ideas of the year. Volterman introduced a unique smart wallet that offers the traditional function of storing money and credit cards combined with Wi-Fi, a camera that always «keeps an eye» on the person who opens it and wireless phone charger.
The startup managed to raise over $260,000 with the minimum necessary amount of $45,000 in the first year of its existence.
3. BauBax jacket 2.0 – clothing startup
BauBax 2.0 is a new version of a versatile jacket in which everything is arranged for your convenience: a headrest, a sleep mask, earplugs, gloves, a whistle, a foot pillow, a bedspread, a stylus, a key holder, a bottle opener and many pockets. Also, there are holders for AirPods, convenient pockets for a phone, tablet and power bank. BauBax 2.0 becomes an indispensable tool for travelers.
And, most importantly, you don't look like a homeless wearing it!
The first crowdfunding campaign managed to raise more than $9.2 million in 2015 instead of the originally requested $20,000, becoming the fourth most-funded Kickstarter product of all time.
4. Weblium website builder – website building startup 
There are many site builders on the market today, but they quickly become technologically obsolete and do not keep pace with the growing requirements and desires of users.
Weblium managed to find the perfect, brand-new solution to latest customer problems: a special block system, advanced AI, convenient and intuitive editor (completely different from other website developers' offers), error control system – all these advantages allow you to relax and focus on creating your professional-looking website without special knowledge in coding or web design.
One of the Weblium's products, Draftium, became the «best designer product of 2018» according to Product Hunt, and also received the title of «the product of the day» and «week».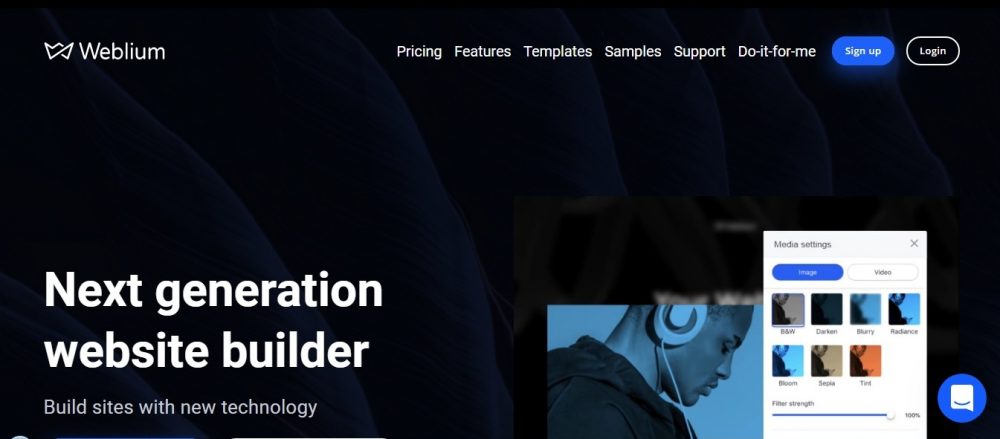 Small business examples
1. Aurummm company – selling organic honey and frozen berries
The company produces the purest, eco-friendly organic honey and frozen berries available on the market today.  
The company launched in 2012. One of the undeniable advantages of the company is its approach: Aurummm sets the highest quality standards by gathering its products in the cleanest regions and verifying it in certified international laboratories. Also, the manufacturing processes are performed on modern equipment and controlled by certified experts.  
Today, Aurummm supplies products to more than 40 countries around the world.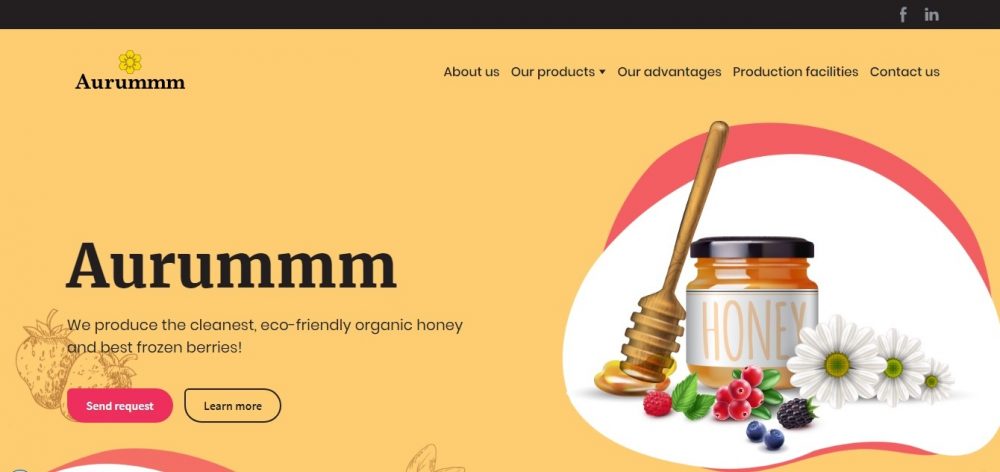 By the way, this website is made by Weblium – next generation website builder.
2. SMM Push – social media services 
The company offers its clients to get real followers and mass engagement for growing social media profiles with the help of SMM Push.
SMM Push offers several strong benefits:
Results backed by many years of experience;

No bots or fake SM accounts;

Tailor-made solutions;

The growth that is put on autopilot;

100% guaranteed results.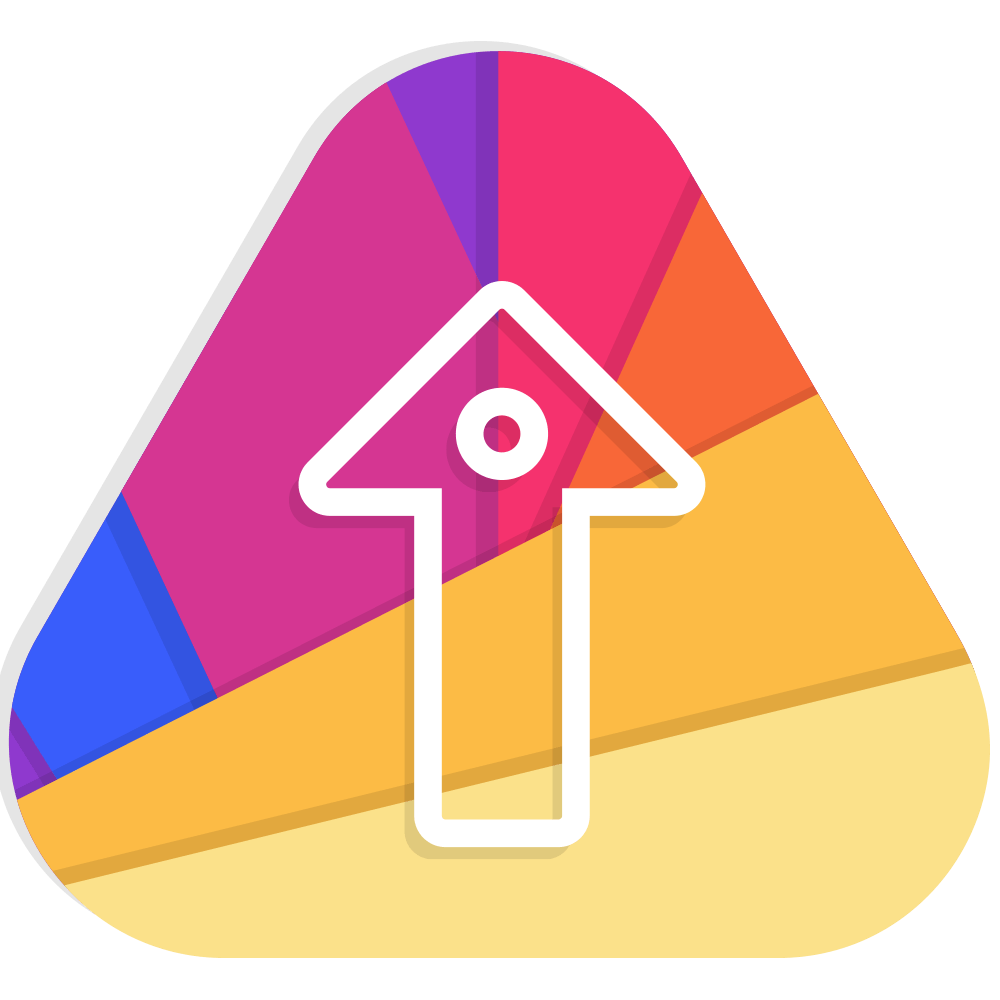 *website made by Weblium
3. Home Chef – delivery service
Pat Vihtelic launched the project in 2013. Home Chef meal-kit delivery service works with qualified chefs in creating quick and easy recipes, delivering all the ingredients directly to the clients' door.
In May 2018, the company was acquired for $200 million and it started selling meal kits to stores.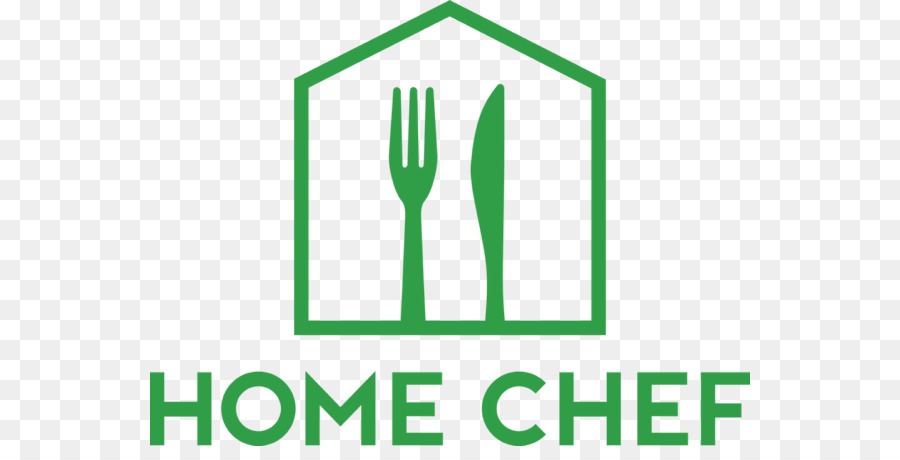 Summary
So, a startup:
is a unique business idea that should ultimately affect most consumers;

it is easily scalable;

is a high-risk engagement, because an entrepreneur is trying to do something that has never been done before;

creates a completely new thing or fundamentally improves the existing one;

is initially funded from crowdfunding, venture capital funds, and investors. This business needs additional capital before the project begins to make a profit;

is focused on conquering the largest possible market segment and strengthening its position to lead. And you need to do this as quickly as possible;

can take years to make a profit… However, if the goal is achieved, the profit can be very large!
A small business:
attracts with a clear and simple return on investment;

does not claim to be unique, its founders can safely follow the beaten path and use proven strategies and solutions;

doesn't need a large market to manage a small business. You just need a market and the ability to effectively meet its demands;

accepts investments for a return in the nearest future in the form of participation in revenue;

is aimed at a quick return on costs and maximally quick profit. Small business owners cannot allow themselves working with no profit for a long time;

risks can be easily calculated and evaluated.
AI Website Templates For Your Perfect Website 🙂