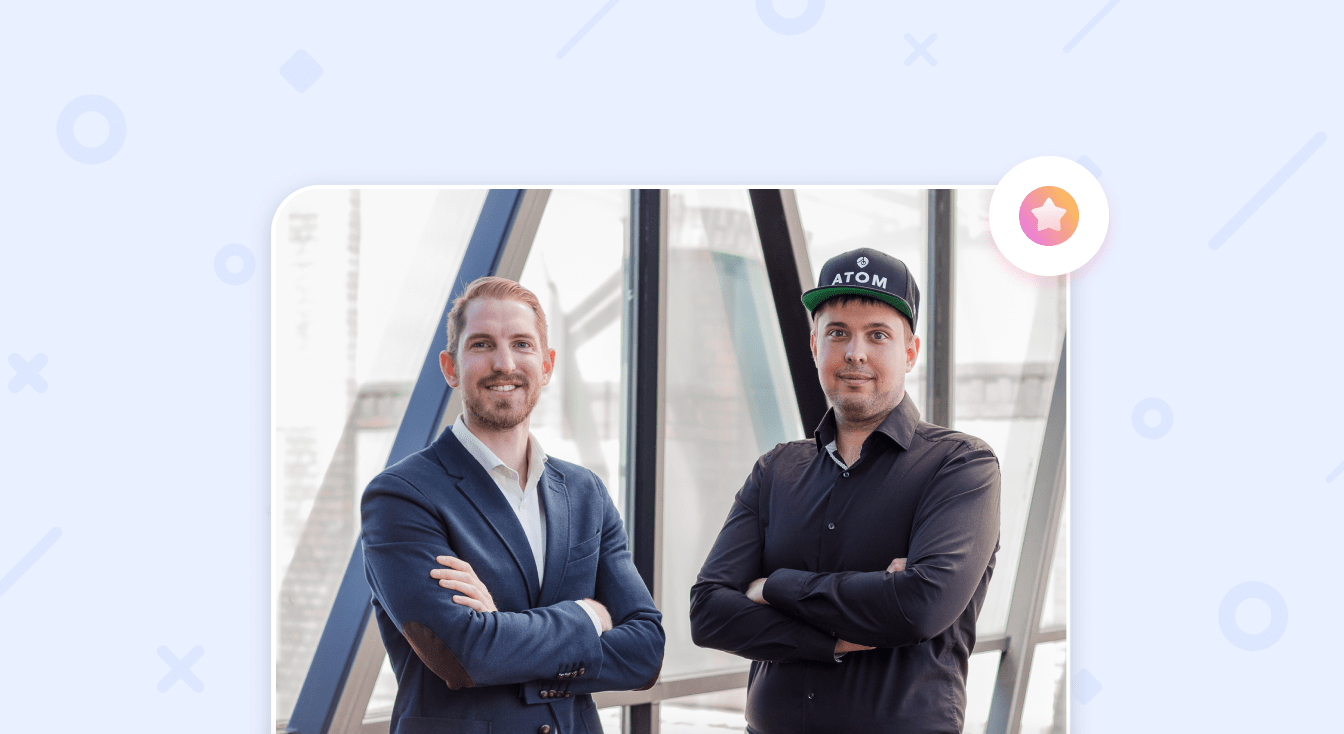 ATOM Mobility Success Story
So far, over 70,000 website creators have opted for Weblium. That's how many small businesses and freelance professionals have decided to go online with our amazing AI website builder. And so can you!
Weblium support team regularly receives appreciation feedback and warm words from our happy customers. That's why we decided to launch our new rubric devoted to our clients' success stories. 
These are 100% real-life examples of 
why our customers needed a website

why they opted for Weblium

what are the pros and cons of website building on Weblium

how a website helped their business grow and boost sales
We really hope that our new success stories rubric will inspire you to go online as well! Fortunately, it's really easy with Weblium since the website creation is intuitive and doesn't require any skills at all. Just check it out yourself since one picture is worth a thousand words!
About ATOM Mobility
Our first success story in this new blog rubric deals with ATOM Mobility. This is an online company that provides different kinds of transport for sharing business.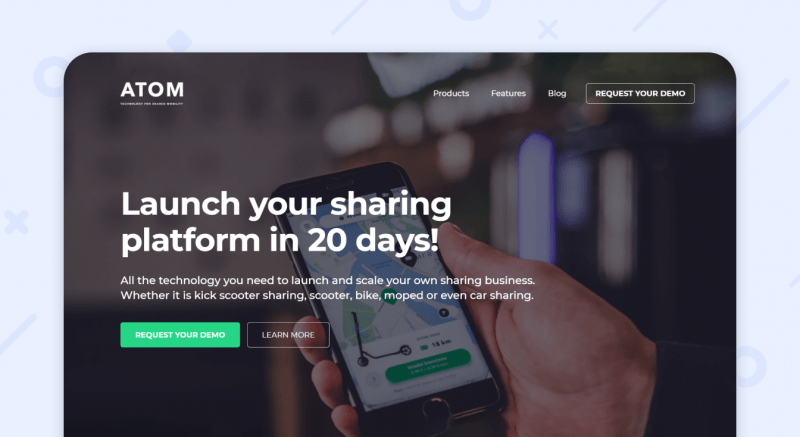 Let's say, you want to launch a car-sharing business. ATOM Mobility will provide as many cars as you need. Be it one, five, twenty, two hundred, or even ten thousand! ATOM Mobility also provides scooters, bikes, mopeds, etc. 
In fact, there's quite a high demand for rental transportation these days. So, if you are thinking of starting your own business, it may well be a decent option. 
On Weblium, you can find quite a bunch of ready-made stunning templates for sharing business. As well as many other businesses dealing with sport, photography, medicine, IT, travel, education, and many more! Make sure to check out our brilliant templates if you are interested in launching any kind of online entrepreneurship.  
Not only does ATOM Mobility provide transport, but the company also 
helps with branded apps

supports multi-vehicle integrations

lets you scale up to 10,000 vehicles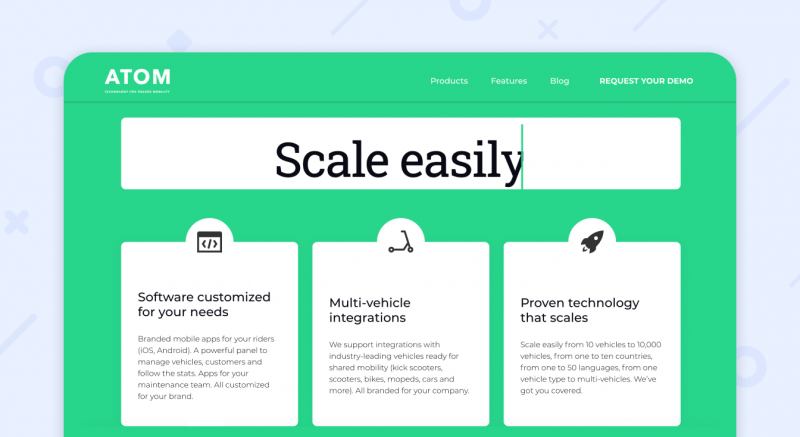 Basically, the main goal of ATOM Mobility is to empower entrepreneurs so that they can launch their own vehicle sharing platforms. And they are doing that really well!
ATOM Mobility Founders
Meet ATOM Mobility Founders. Arturs Nikiforovs (on the left) is the company's CTO, while Arthur Burnin (on the right) is the CEO of ATOM Mobility. Arthur is our interviewee for this success story.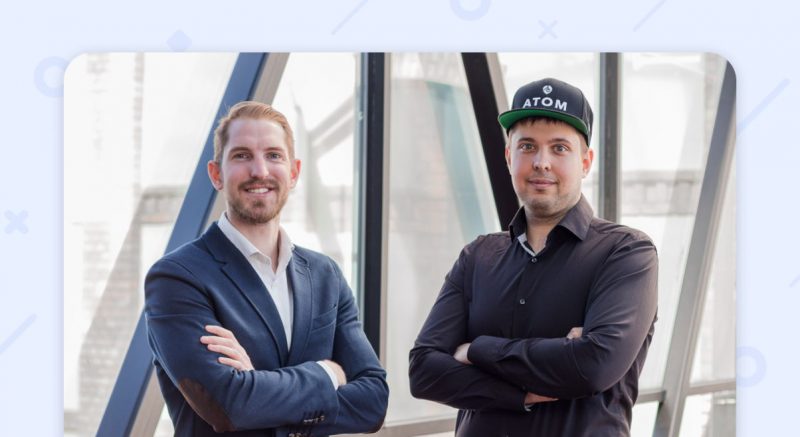 Interviewing ATOM Mobility CEO
Good morning, Arthur. Thanks for doing this interview and sharing your feedback with us! To begin with, tell us more about your online business.
Good morning, it's a great pleasure for me! ATOM Mobility is an IT platform that empowers entrepreneurs and SME to launch their own vehicle sharing platform in just 20 days. 
Whatever it is – scooter sharing, bike sharing, car sharing, or any other vehicle-sharing project. Our white-label platform takes away all the technology headaches. It reduces barriers to launch sharing solutions even in the smallest cities.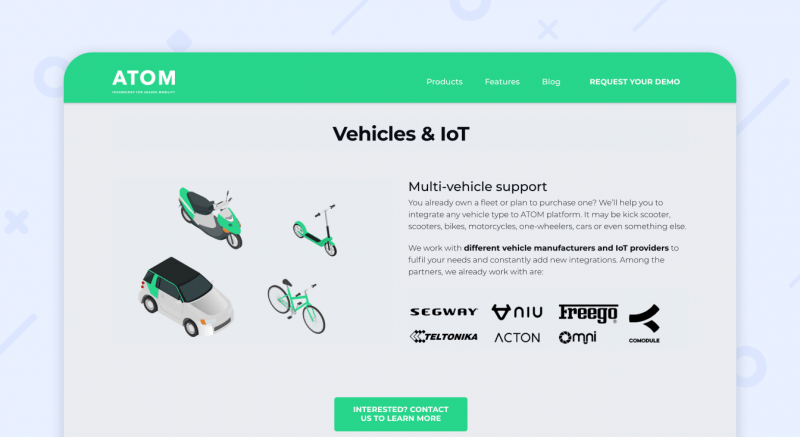 Wow, only 20 days! That sounds really impressive. And how old is your company?
We started around 2 years ago. At this moment, we have customers in more than 20 markets. We expect to more than double our client base during this year.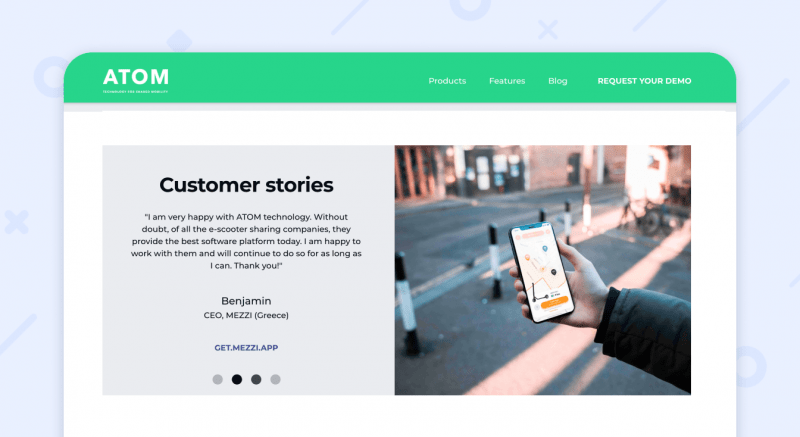 Looks like your business is doing really great! Good luck with your doubling up!
Please share why you've chosen Weblium?
We are operating in a fast-growing market and we focus all our development efforts on building better IT solutions (app, dashboards, and integrations). That's why we decided that there is no logic in investing developers' precious time in creating landing pages.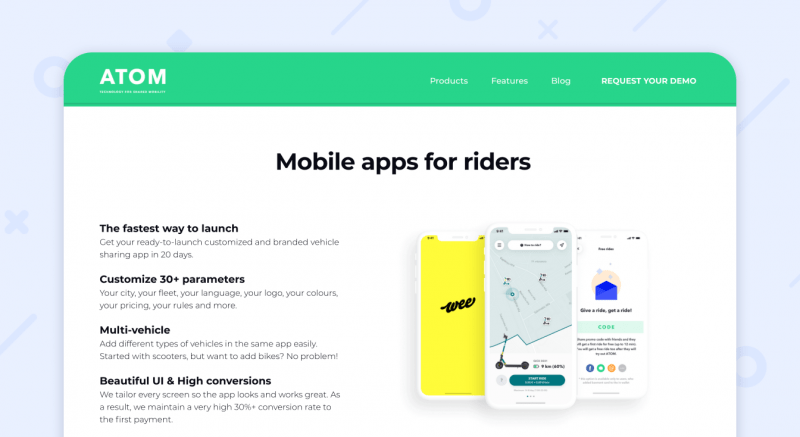 What we needed was a platform that is fast, reliable, and easy to understand for our designers and copywriters. So that they can easily manage content without ruining our development plans for the core product. 
Weblium was the one we chose mostly because of UX and the ease of use. So far Weblium platform solves all our needs and we are happy with the results.
And we are happy to hear that! Our readers also want to know how you promote your business?
Mostly, it is paid ads + direct potential customer outreach + referrals.
I see. That really makes sense. And what is the core difference between the pre-website period and now? Do you see any growth of leads and clients? You don't have to share the absolute numbers, but if there is any percentage you could openly mention, that'd be great 🙂 
We always had a webpage, the difference is that before we used another engine, but once we decided to invest in marketing we decided to switch to Weblium and buy a new domain. This is why it is hard to compare.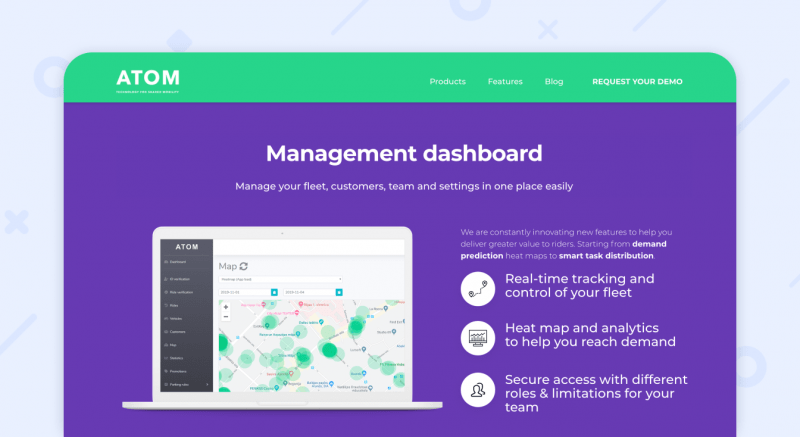 Well, yes. Though our customers admit the difference is really huge when they go online with their offline businesses. 
I see there's a blog on your website. Usually, it's very useful when it comes to attracting traffic to a website. Does your blog serve the same purpose? Or do you use it solely as a source of information? 
For us, a blog is a knowledge base for our customers. So, our blog is where we usually share useful links with our customers to save their precious time and provide truly valuable info.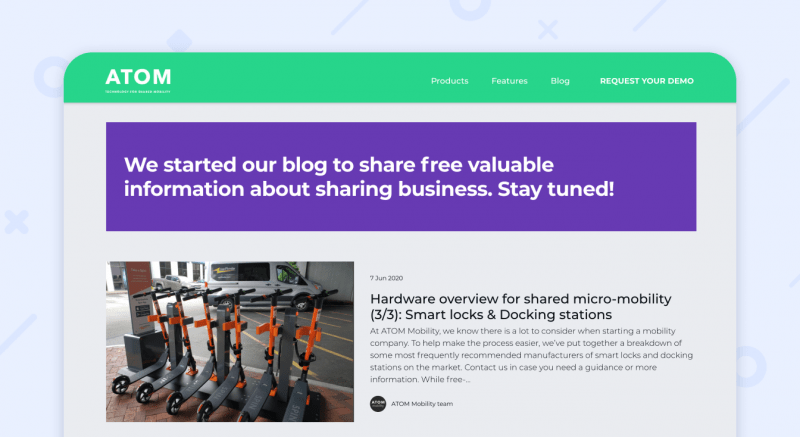 Summary
While this success story isn't about moving offline business online, it still shows the importance of having your own professional website. Even if you don't have an offline business, but think of launching one, start with creating your website. That's how you can boost your brand awareness, which is truly essential these days. 
And if you already have an offline business, it's high time to move it online! That's how you can easily increase your sales!
Stay tuned with our new rubric to derive even more inspiration from our customers' success stories! Feel free to share your own success stories in the comments! Or contact us if you want to be interviewed and tell more about your business in the Weblium blog.