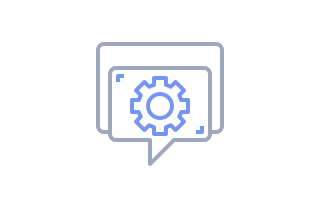 How to Connect Hotjar to Your Website on Weblium
You can connect HotJar to any website under Growth Plan.
HotJar allows tracking the behavior of your visitors by heatmap that shows their clicking and scrolling.
1)   Go to HotJar and create an account by entering your information or signing up with Google.
2)   Customize your account and click Next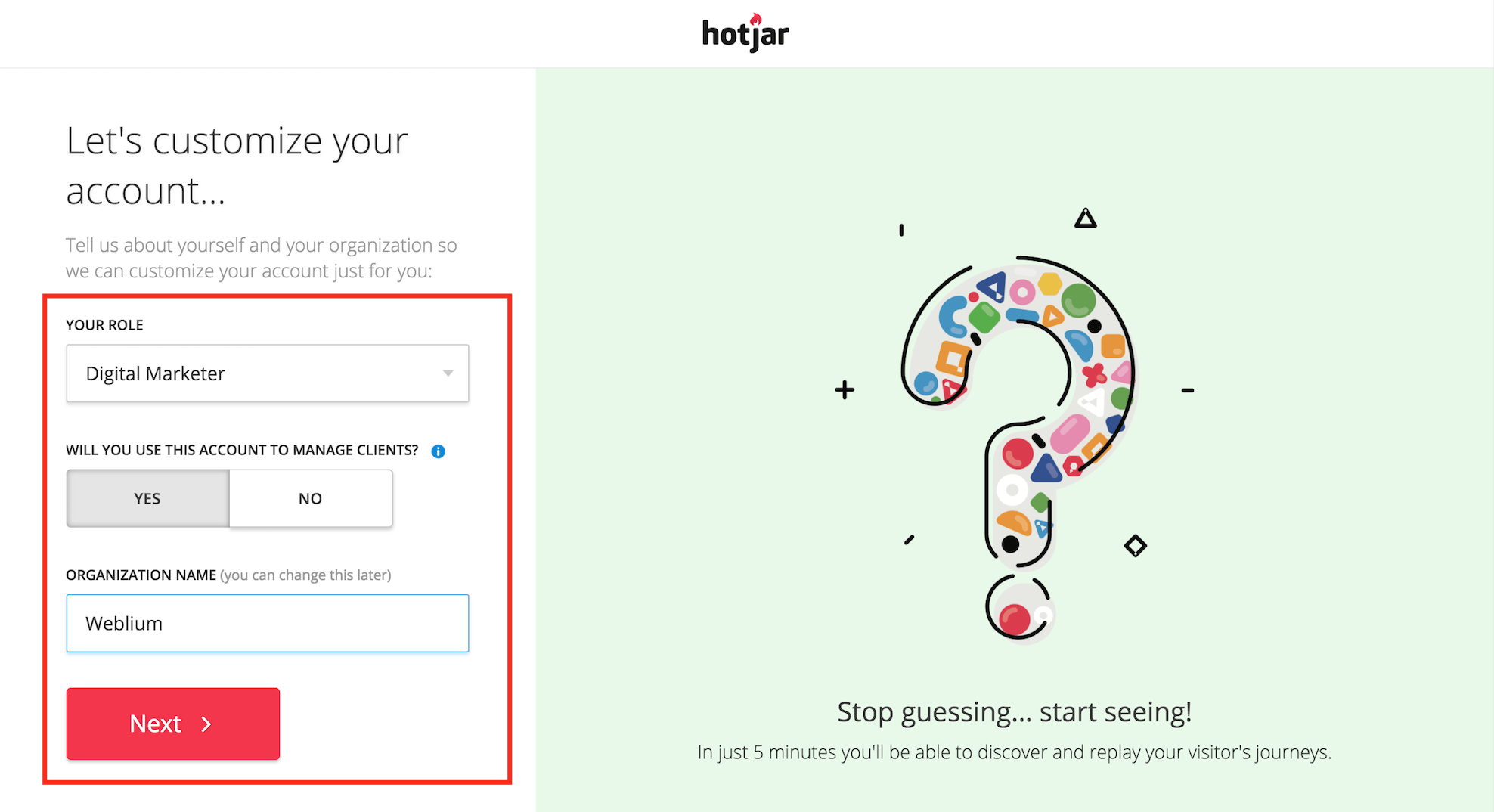 3)   Add site URL and click Start Using Hotjar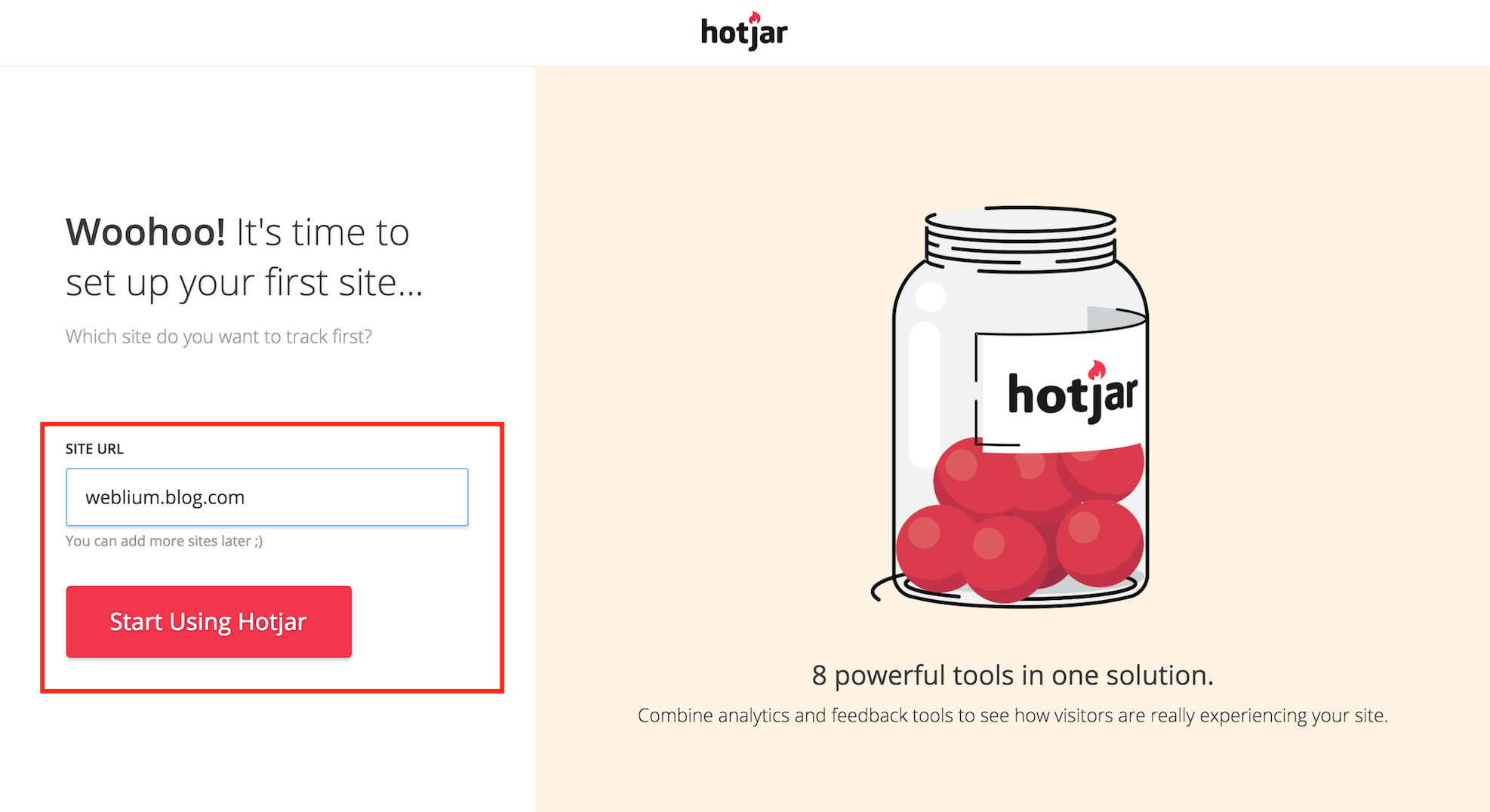 4)   You will get a Tracking code and Site ID. You will need only Site ID to integrate HotJar with your Weblium website.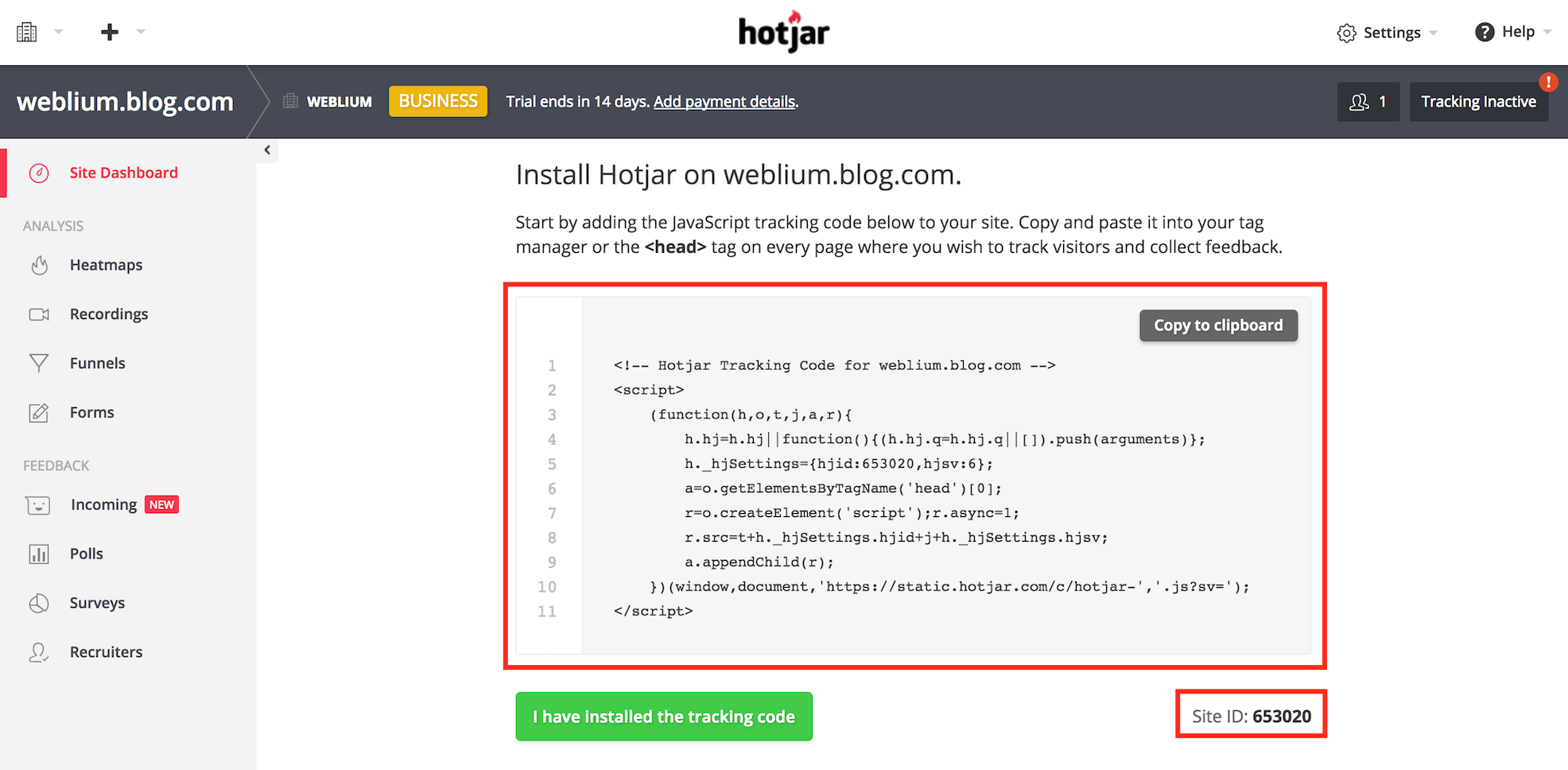 5)   Go to Weblium and choose My websites. Choose a site for integration and click Settings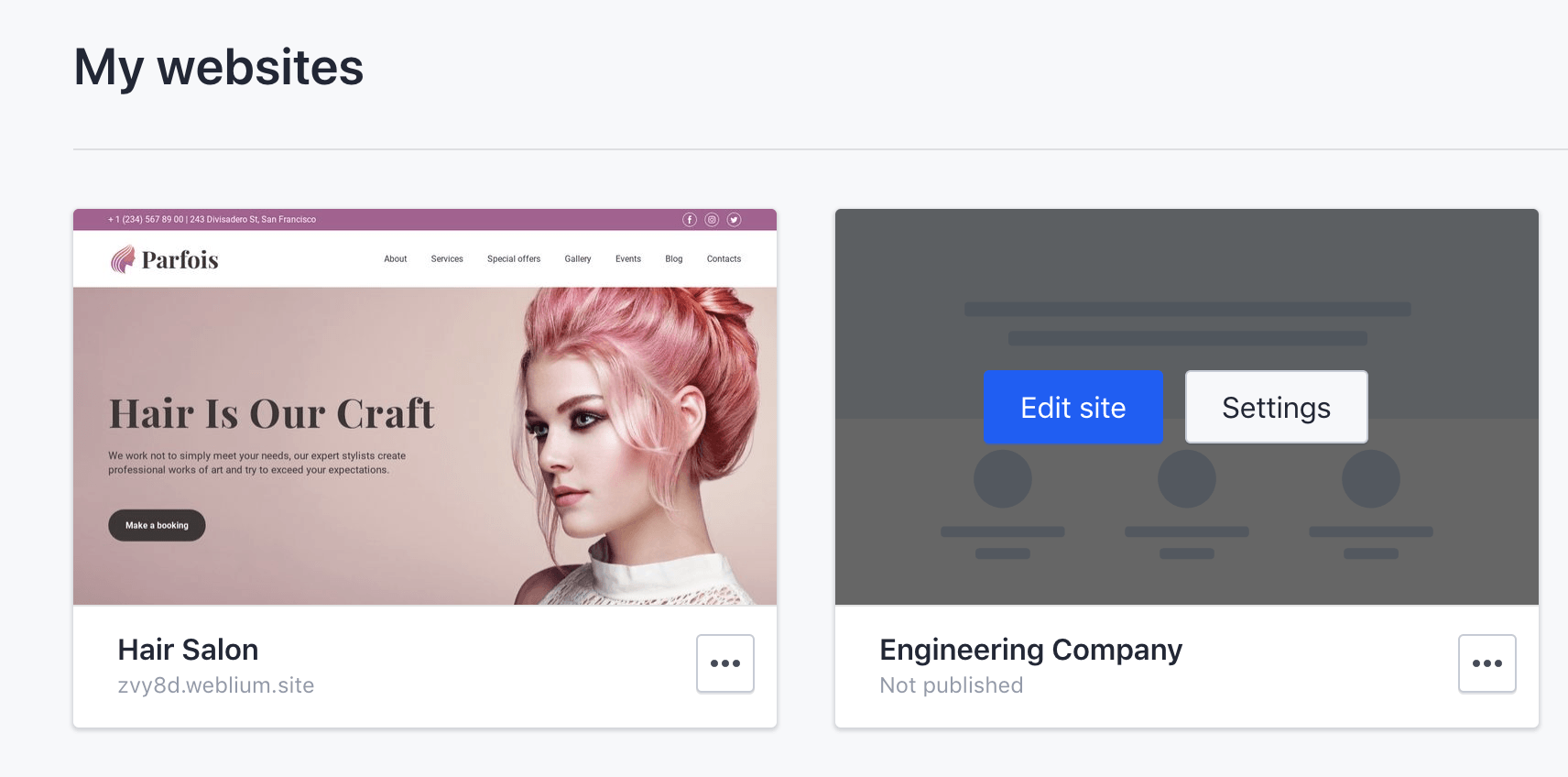 6)   Choose the Integrations tab. Paste Tracking Code to the correspondent field and click Connect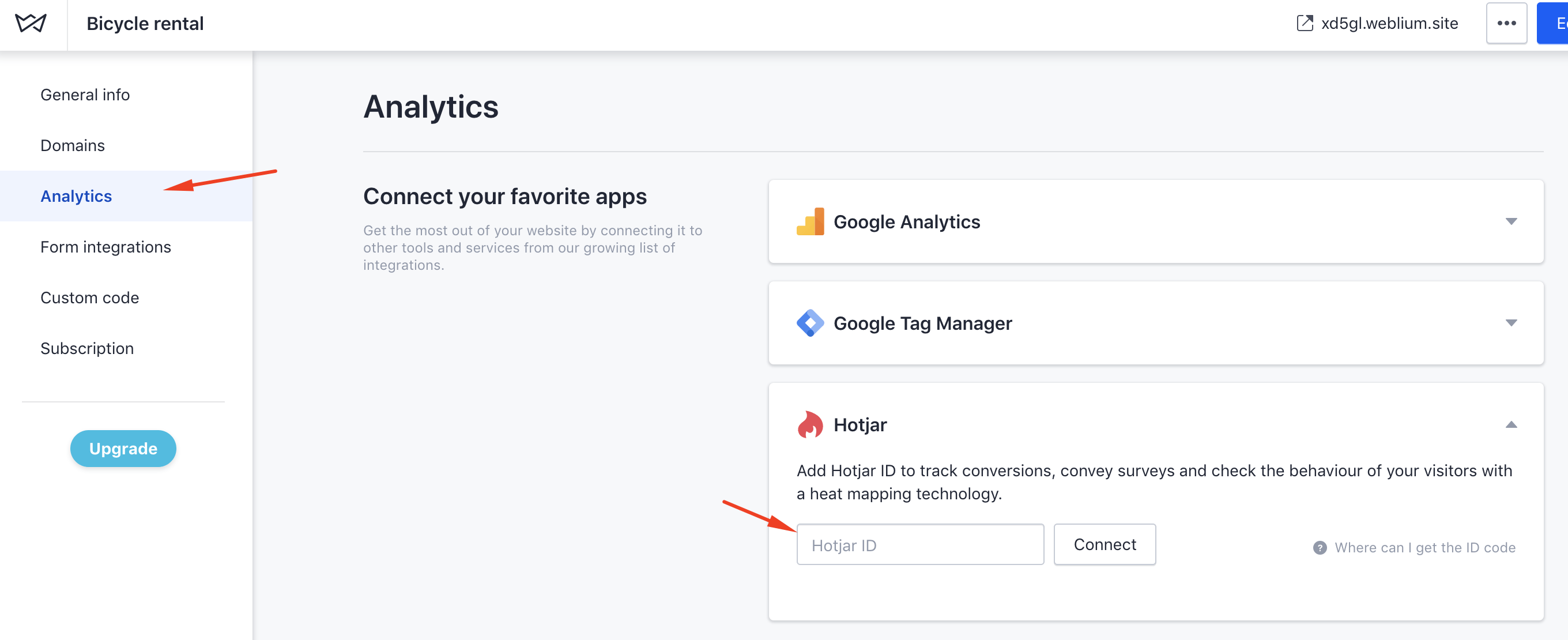 7)   Return to HotJar and click I have installed the tracking code button to proceed to the next step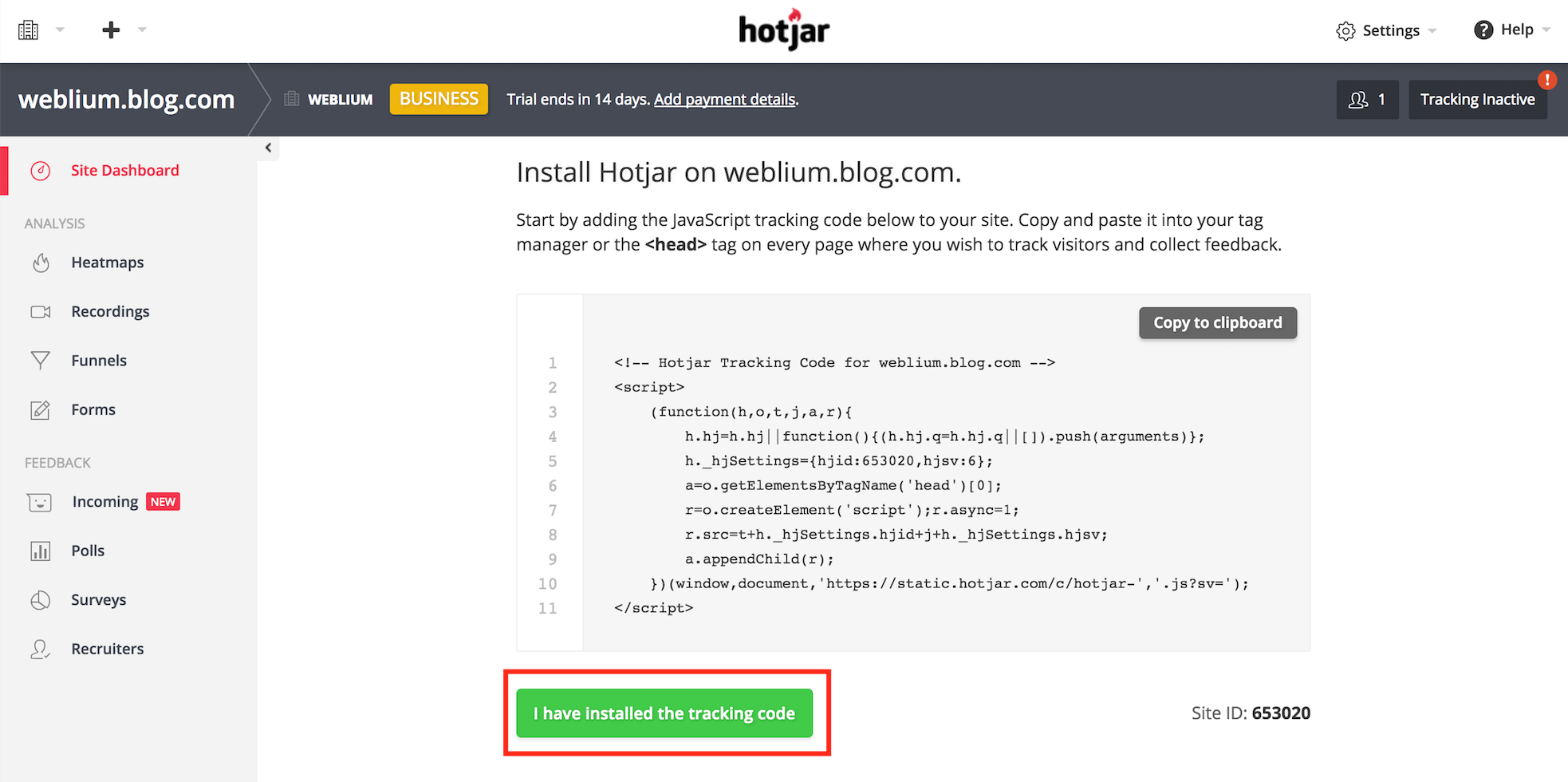 9)   After you have installed the code, please verify code installation.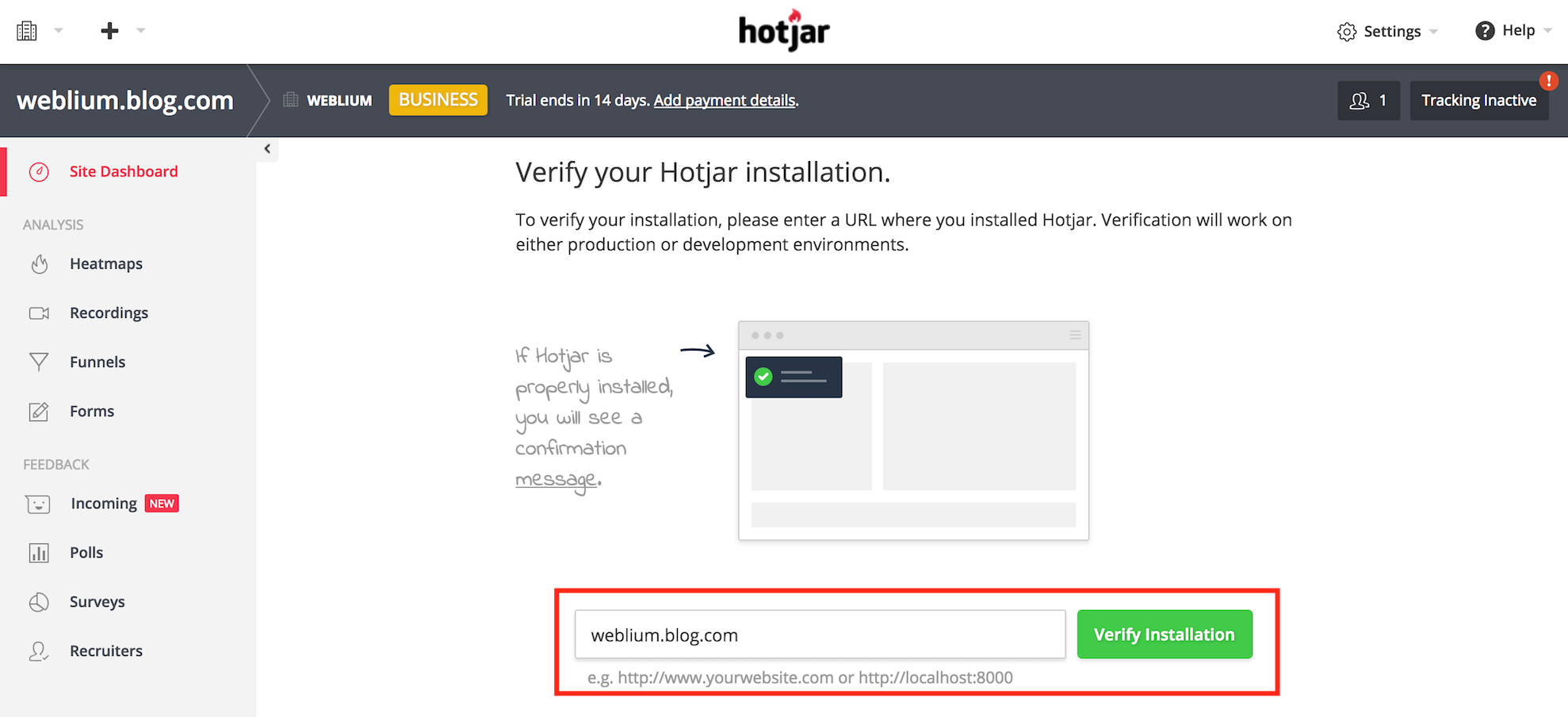 How can I add a new site if I already have a HotJat account?
If you already have Hotjar account, click + button at the top of the website and choose to Add new site.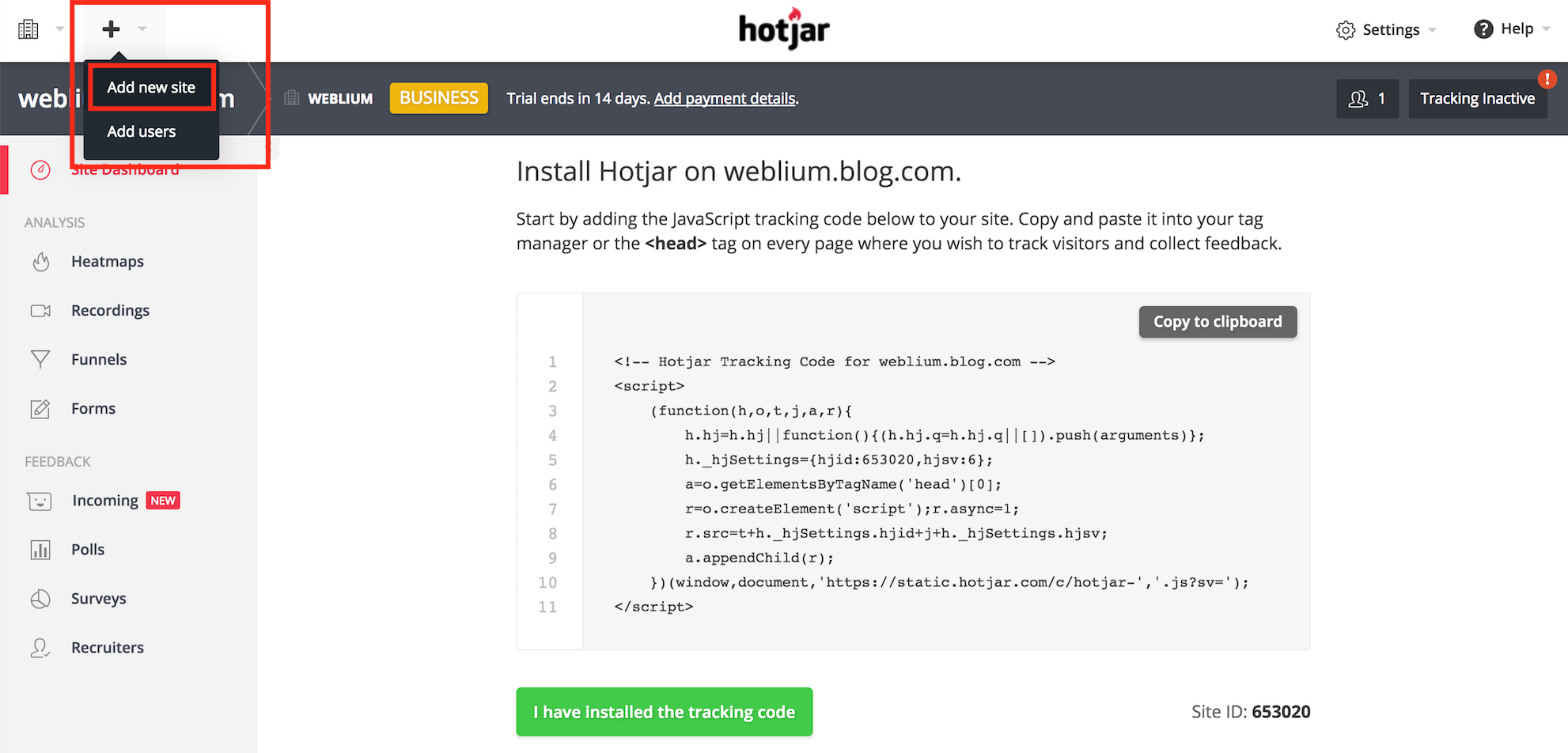 Fill in the required fields and click Add Site. Next, proceed to Step 3.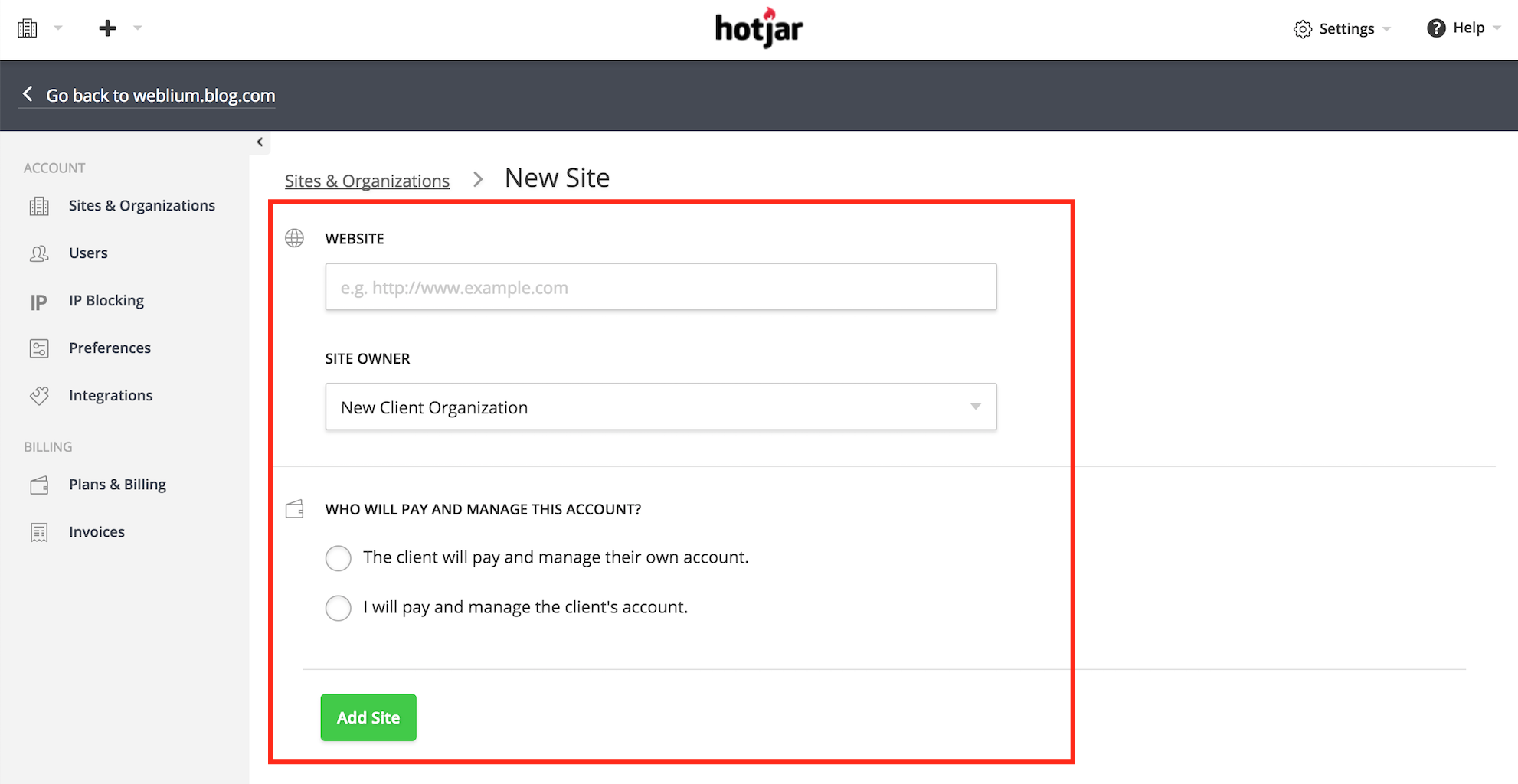 Where to find tracking code?
To find tracking codes, go to Sites & Organizations, and click the Tracking code button of the website.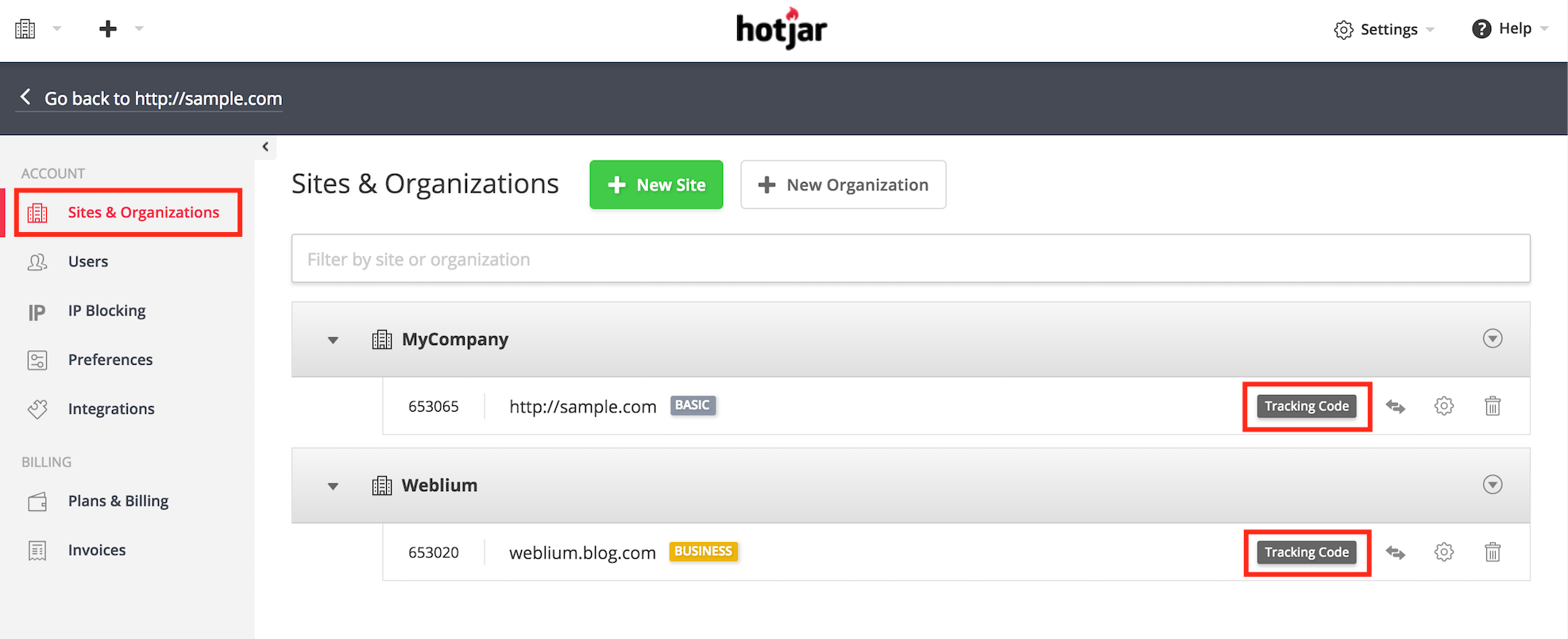 You can also connect Google Analytics to your website.