Create Architecture Website
Weblium is the most convenient website builder
Weblium was created at the beginning of 2019, but it has already become #1 product of the day on ProductHunt.

Building a unique site with Weblium is free, efficient, and attainable for everyone.
Use our architecture website templates:
https://architecture.weblium.site
https://architect-bureau.weblium.site/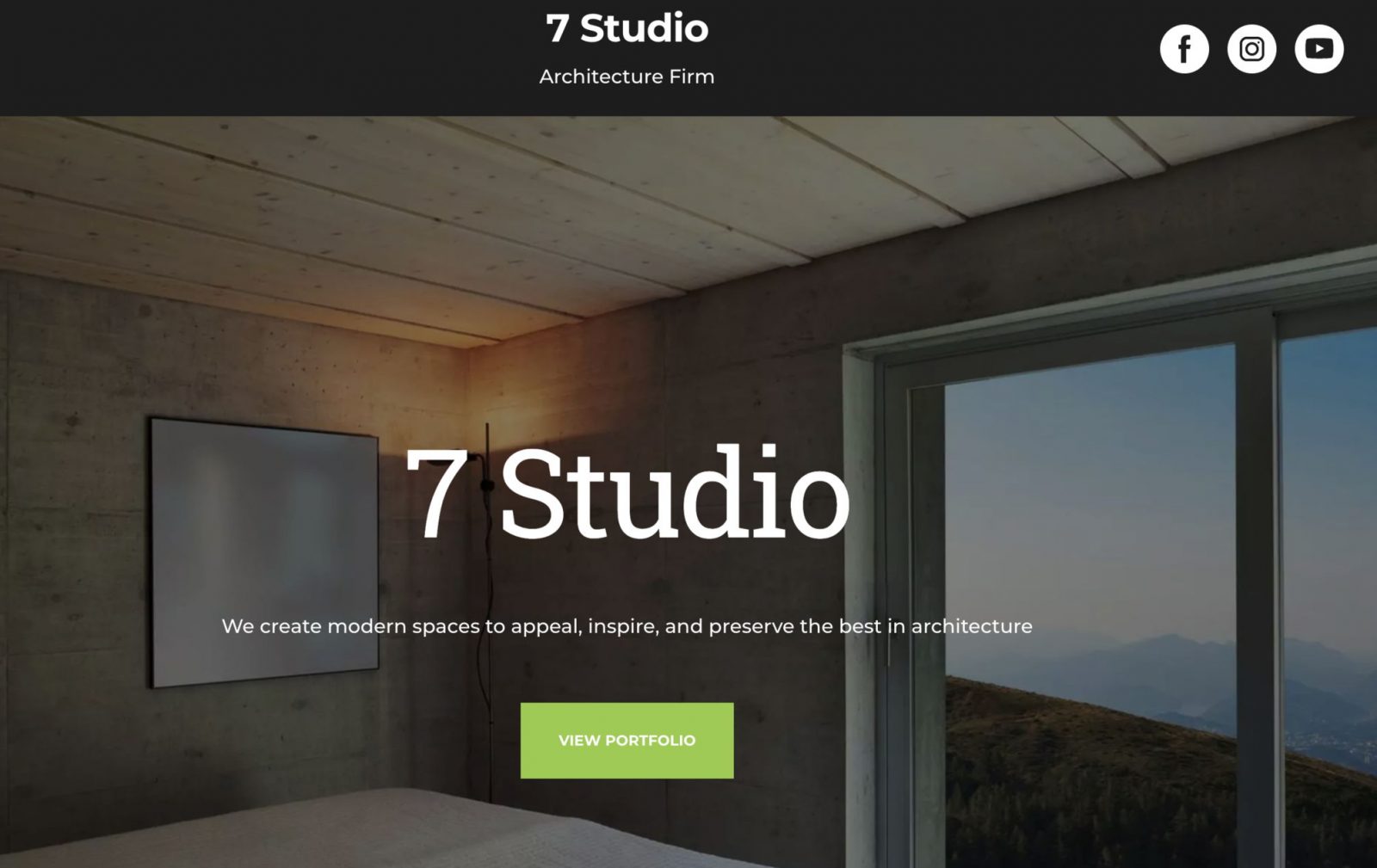 If you are an architect, the design of your site should be based on the same logic as your projects.
Your site is the center of your small Universe, therefore it should represent your talents and your work in the best possible light! At the same time, your website should have convenient navigation, and your website's design should immediately draw the visitor's attention.
Creating such a site yourself, having no special web design and programming skills is almost impossible, and the work of web studio specialists may be quite expensive.
Try using the website builder: this is a modern tool that will allow you to create a decent website (just like the one you've always dreamed of) in a relatively short time. Today, there are a lot of platforms of all kinds, but if you are looking for high quality with advanced features at a low price, then you should try  Weblium.
Now we will explain the details using this architecture website template created by Weblium.
Design.
The website design should be a reflection of your brand. And the minimalist layout of this Weblium template with a huge amount of white space perfectly emphasizes the laconic "7 studio" projects. Other elements (like header or footer) are made in bold, solid colors to make boilerplate information more visible.
Even the fonts and design of the buttons harmonize with the overall style concept.
Don't forget to emphasize your skills with the help of high-quality photographs – we used this smart tip when creating this template.
Simple navigation.
Visitors (both consciously and unconsciously) evaluate how quickly and easily they can find the things they need. The navigation scheme for your site should repeat the simplest way the visitor moves on your website.
Try using this Weblium's architecture website template for free – its navigation is thought out to the smallest detail based on examples of top world's niche sites. The menu of the site, the location of buttons, blocks, photos, and other elements is carefully considered, each element is located in its right place to make it easier to interact with your future website.
Functionality.
Visitors may want to share content, subscribe, visit your social pages, ask questions, and contact you at any time. So be ready for it and provide them with the most convenient way to get what they want. We created this architecture website template based on all these principles!
More on Weblium:
10 Best Architecture Firm Websites Around the World (2020 Updated)