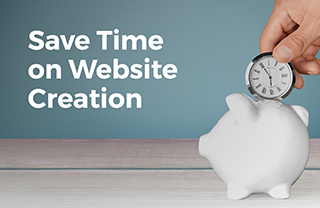 To-Do List: How to Create a Website a Lot Faster
The more sophisticated websites become, the longer it takes to create and launch one. Are there any ways to get rid of stumbling blocks on your way to a successful online presence?
Simple business logic dictates it's always better to create a website faster and start earning even if there's still some room for improvement. This will allow revising it while making money, as opposed to losing potential revenue due to perfectionism or a lack of organization.
But how to do that effectively? We asked our senior web designer to outline all the critical items he needs to start working on a website.
What to consider before starting a website?
There are a few things that you will have to handle yourself, whether you decide to create a website on your own or hire a professional web design studio. Here's what I'm talking about:
1. Set a goal and type of your website
This is an essential starting point as it determines what pages, elements, and functionality you'll need on your website. Having a proper structure and definite goals in mind, you will be better prepared for website creation. Besides, you won't deviate from the main purpose, thereby being more focused on how to meet your business needs.
2. Determine necessary functionality
When the goal and type of your future website are defined, select the tools and functionality it won't do without.
Do you want your visitors to convert into clients immediately? Think of submission forms. Want to emphasize that you're located nearby? A map will come in handy. The options are numerous but you cannot fill them all into one website. That's why you need to prioritize them, according to your website's goal.
Even if you don't have a particular tool in mind, try to explain what you're willing to achieve. Professional web designers will help you find the most suitable solution.
3. Add your brand name and logo
Your brand attributes, such as name, logo, and slogan, are the most important elements of your future website. You cannot deny the fact that most people judge by the cover, so make sure this cover is an attractive one.
Moreover, apart from branding, these elements have a functional role. Just mind the following use case:
A whole 36% of website users click on the logo in the header to return to the home page.
Adding a logo to the header of a website is common user experience. So make sure you have one to ensure your future site's user-friendliness and intuitiveness.
Consider these essentials beforehand so that your design process won't be interrupted by sudden modifications of your brand identity. Even if you decide to entrust your site to professionals, they will be responsible for website creation itself, not for the entire business strategy or branding.
4. List the products or services you provide
A common practice is to list all your products and services on a separate website page, featuring 3-6 most important ones on the main page. If your products or services are very diverse and you have a lot to say about them, split them into logical categories. Then, create a page for each one so that you can dwell on details a bit more.
If you decide to hire a professional studio, it would be great to include some draft descriptions of your products or services in the brief. A copywriter dealing with your texts will better understand your business and spend less time producing a quality copy.
5. Consider design and style
Tastes differ – that's a given. Even if you hire professionals, chances are you won't agree on what a stylish website should look like. Even after 10 iterations, you may not be completely satisfied with the design.
How to avoid the issue and speed up the process? The easiest way is to prepare a list of websites (regardless of the industry), the design of which appeals to you and suits your future website. Try to highlight what exactly you find attractive. It may be anything from a well-chosen color palette to good use of white space on web pages. In any case, this will be a jumping-off point for professionals who might then create a website in accordance with your vision.
A more effective (and more sophisticated) option is to make a website based on your own brand book or style guide, with all brand elements fixed and filed. Creating a brand book itself takes a lot of time, so this option is only applicable in case you already own one. Of course, this leaves a designer with less room for creativity, but at least you can be sure that the final design will meet your preferences.
Make some competitive analysis
No, it doesn't mean full-scale marketing research:) Just browse through your competitors' websites to see what you like and what you'd rather avoid. Don't focus solely on your direct competitors – look at the best practices from other countries. List those websites that are the closest to your vision of perfection.
This information can help you agree on the structure, and find weak points to be avoided. If you assign your website creation to a third-party, such analysis will help a web-designer to better understand what works in your industry and, therefore, offer more effective UX solutions.
All done. What's next?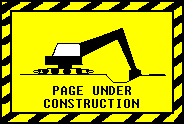 As soon as everything's fixed with the essentials, it's time you moved on to create your website. But first, think of the method of website building. If you still get lost in the choice among CMS systems, website builders, and custom websites made from scratch have a look at
this infographic.
For those of you who want to put minimal effort into website creation, Weblium Studio has a special offer: you can get your site built for free. What you get is a turnkey website made within a couple of days. All you have to do is provide us with the information above, and give timely feedback to get your new website in the shortest time possible.
AI Website Builder