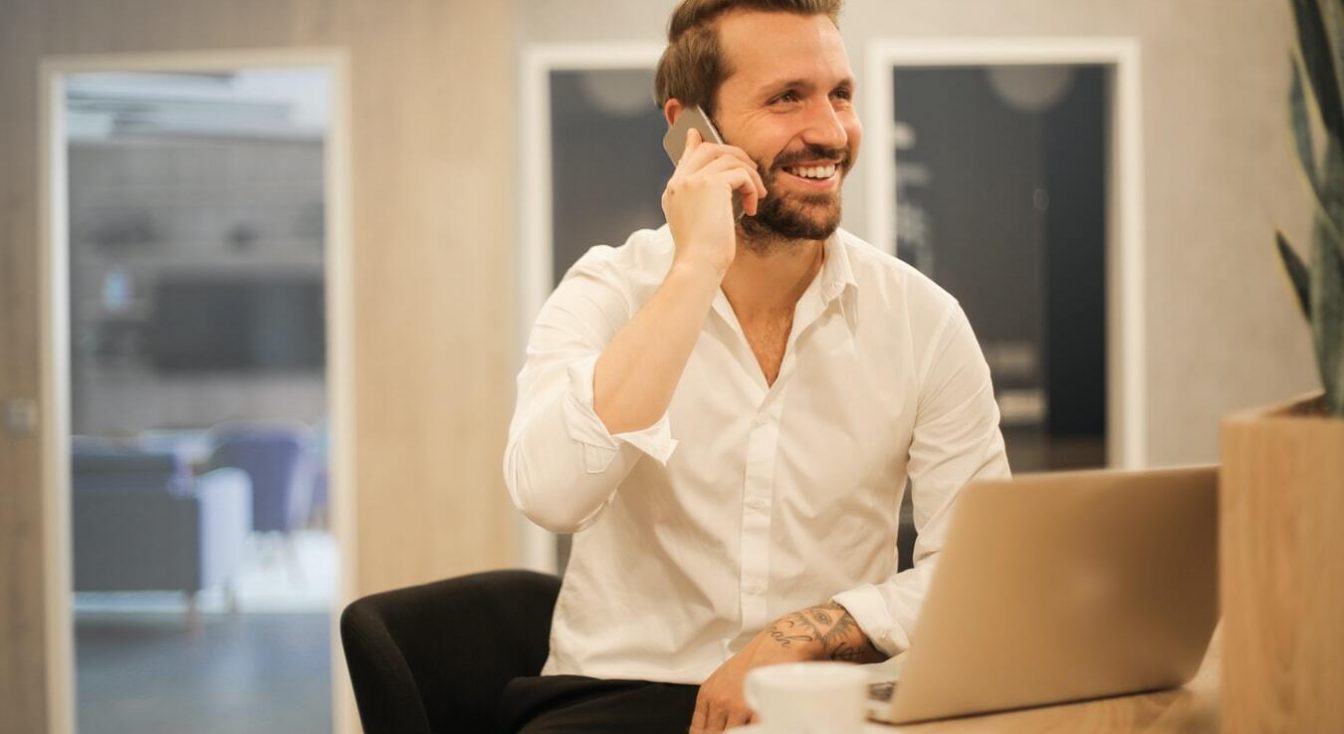 Customer Success. A Center of Income or Source of Costs?
Customer success has already become a household term. According to Google Trends, the search volume for "customer success" has grown a lot since 2012, and the tendency seems to sustain.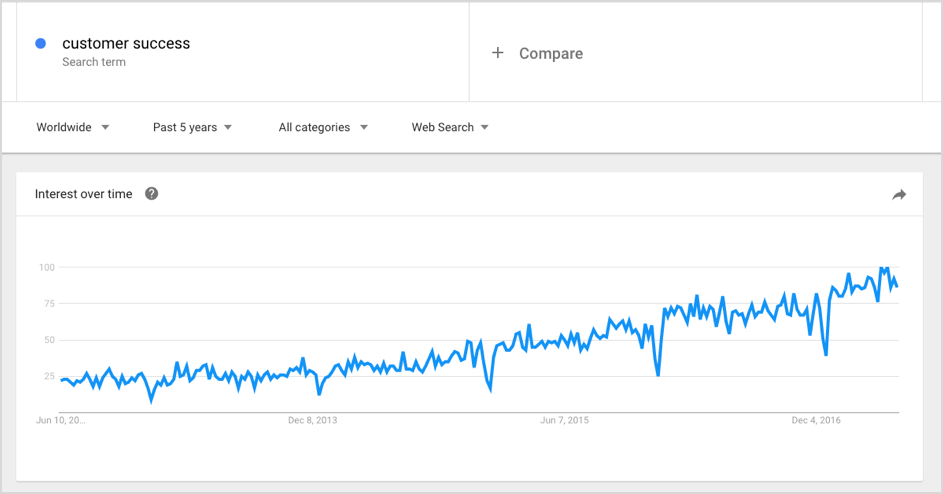 Moreover, Gartner states that 89% of businesses already compete primarily on the basis of customer experience.
If the current trends continue, we can expect customer success to become a major competitive advantage in 5 years. Those companies that fail to adapt to the new rules will be simply left behind. That's why it is critical to start adjusting your business now.
But first, let's figure out what customer success is.
What's customer success?
According to Wikipedia, customer success is the function of a company responsible for managing the relationship between a company and its customers. The goal of customer success to make the clients as successful as possible, which in turn, improves their lifetime value for the business.
Lincoln Murphy defines customer success as making your customers achieve their desired results through their interactions with your business.
I fully support the latter statement, since customer success lies well beyond common business metrics. That's why the first thing I do when hiring a customer success manager is to ask the potential candidates what "customer success" means to them. If they think the primary goal is to bring money into the company, they'll fail the interview.
Having conducted a thorough analysis of business-customer relations over the years, I outlined the key principles of customer success management.
Main principles of customer success
1. Put your customer's success in the first place
90% of business metrics focus on the success of a company, not a client.
Here are the most common mistake companies make. When they apply business metrics to measure customer success, they end up measuring their own KPIs and revenues, forgetting about the underlying principle.
This way, they try to prove the success of their management in the first place, which is wrong by definition.
An effective customer success approach, if used correctly, will result in the improvement of your own business metrics. So if you want to do it right, make sure your customers achieve the desired results BEFORE evaluating your performance.
2. Customer happiness doesn't always mean a success
Keep in mind that a happy client is not necessarily a successful client.
I saw this many times in real life. When customers are happy with the quality of service you provide, you can persuade them to buy anything, especially in the case of direct sales. However, if the purchase doesn't help them to reach their goals, they will hardly be successful.
Thus, your primary task is to change the mindset. The simple flogging of products even through supreme customer service is no longer enough to be successful. You need to put yourself in customers' shoes to understand what they really need to achieve success.
3. Focus on problem-solving instead of competitive advantages
Theodore Levitt once said: "People don't want to buy a quarter-inch drill. They want a quarter-inch hole".
Lots of companies today make the same critical mistake over and over again. All their activities are focused on their competitive advantages and on what makes their products different from the alternatives.
Yet, the first thing you need to understand is that customers are indifferent to your super-product. The only thing they want is to solve their existing problems.
If you dwell on your competitive advantages, you are addressing rival companies, not your customers. Instead, explain how you can solve the customer's problems and make their life simpler.
Besides, everyone (and I mean it) in your company has to understand what purpose you serve and what value proposition you provide. Only then, your team will be coordinated coherently so as to deliver as one.
4. Add your expertise
It may seem surprising, but customers are ready and willing to share their experience and problems with you. So when you start asking what tasks and issues they have, how they handle them, and so on, customers will feel surrounded with care. If they notice your genuine interest in their business and get professional recommendations for free, they will be more likely to buy something from you in the end.
It's simple but effective. If you listen to your customers carefully, you can achieve three things:
Give them advice based on your expertise and make them trust you more since it's way more than selling;
Offer a more relevant product or service aligned with their needs. This way, they will get closer to accomplishing their objectives and will value their relationship with you more;
Your customers will be unlikely to bounce to another vendor after they've established closer contacts with you as an expert and advisor.
There is another useful aspect of your business. As long as you understand your customers' real pains and needs, you can adjust your product to please them.
5. Scale up based on customer experience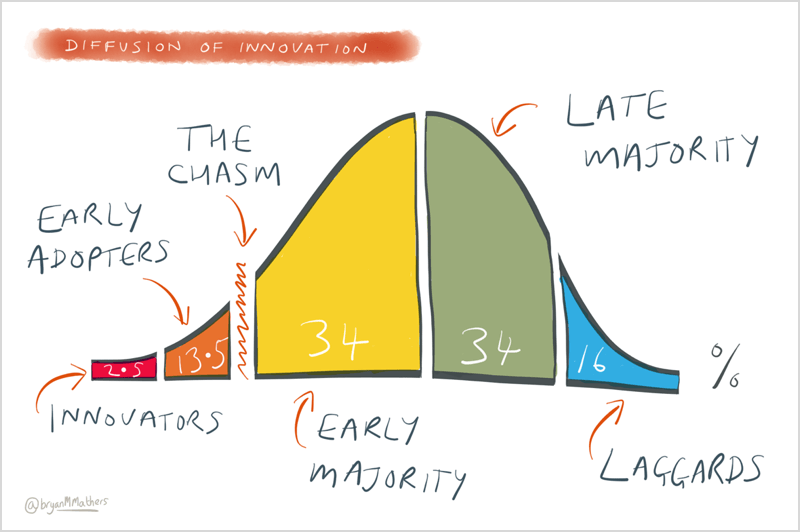 Source: Anneshia Hardy | The Hardy Exchange
For any aspiring startup, the primary goal is pretty clear: to make a loud statement to attract innovators and early adopters and then to overcome the chasm to grab considerable market share.
More than 80% of new businesses cannot cross the chasm and fail.
Customer success is the only key to overcoming the chasm that impedes the future growth of a company. How? Well, if you provide a product or service, you must find out how customers use it in real life and what real value you create. Based on that information, you'll be able to adjust the product to the market needs and then scale up your business.
How to shift to the customer success approach?
The key is personalization. You have to create a personal success plan for every client (and I mean it). Here's what it should consist of:
Defining the client's purpose (what success means in this particular case)
Determining metrics and ways of measurement
Agreeing on the target
Setting timelines and milestones
Defining roles and responsibilities
To build a good succession plan, you need to keep constantly in touch with a client. And it means a lot of questions! Here's what you should focus on during the discussion:
WHY: What is success? What are your top strategic priorities?
HOW: How do you do it now? Why do you do it that way?
WHAT: What resources do you have to work with? What are your limitations?
WHO: Who is responsible for the success? Who will you need to involve?
WHEN: What is your timeline? When do you hope to achieve your objectives?
After receiving answers, you'll see how far the customer is from reaching his goals, and what else should be improved to accomplish it. Use this information to help him achieve the desired result, and you'll build up a strong and lasting relationship.
What's next?
As soon as your customer achieves his goals, you have to ask what he wants to do next. If you stop at this point, your customer will be satisfied for a while and move out later. Thus, you need to reevaluate goals all the time. Consider the following questions as soon as the client reaches success:
What further improvement your customer may need?
What is the next success target?
How to expand expertise and services?
How to develop people, teams, and divisions?
How to upgrade the technology?
Customer success management is an ongoing process that shouldn't stop as soon as you reach the primary goal.
How we ensure customer success
Weblium is a do-it-for-me website builder, a platform bridging web design studio and classic site builder.
We created the model by putting ourselves in a customer's shoes. Having accumulated 15 years of experience at TemplateMonster, it became clear that customers see website creation as a very complex process.
It comes as no surprise as it involved lots of stages: choosing a studio or finding a freelancer, explaining your requirements, dealing with website content, finding hosting and a domain name, managing the site, and so on. The list can go on. Besides, most of the services should be ordered from different providers – an utterly inconvenient experience, which had to be fixed.
How we removed all the pain points
Our communication with a client starts by creating a website prototype for them completely for free. That's how we ensure that we're on the same wavelength and minimize misunderstandings.
Our designers create a custom website for a client with regard to their requirements in 72 hours. The customers can suggest any edits and they have a 100% money back guarantee if they don't like it.
Once it's done, we transfer it to the client's account. At this point, the website is already hosted on Google Cloud, with a domain name and SSL-certificate connected. After that, the customer can manage the website in a visual editor. To ensure the best experience, our website setup experts provide 24/7 support to help with any issue.
Plus, we offer additional services, like content writing and business emails, as well as have trusted partners who can help with online promotion.
If you want to experience it all yourself, order your website now. I'm sure you won't be disappointed. 
Wrap up
In a nutshell, it seems that we can no longer talk about the competition through unique ideas or technological advancement.
The current trends and predictions prove that customer success management is gradually becoming the key differentiator. Hence, you have to realize that focus on customer success is a win-win case: your customers get a better experience while your revenue grows.