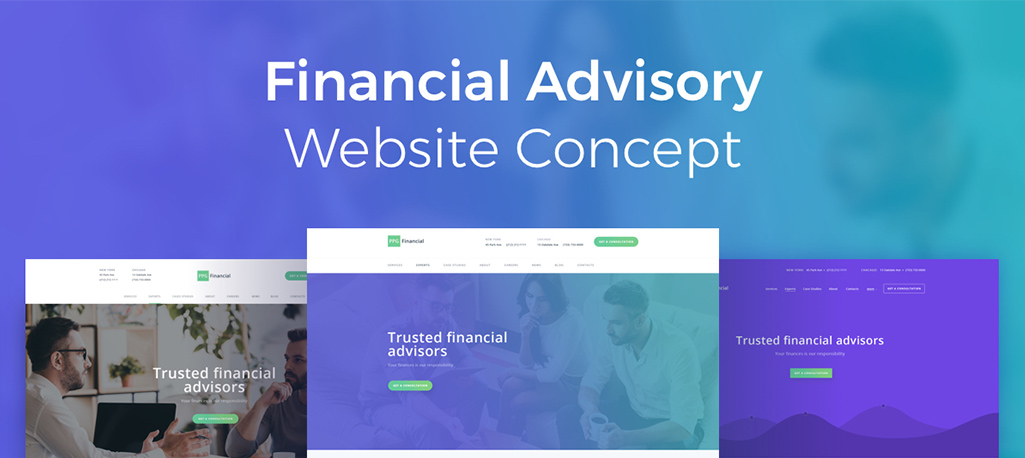 Financial Advisory Template Released!
It's time to get the most out of Weblium ideas! A new template for financial advisory has been released.
Weblium Financial Advisory Template keynotes:
Being a highly competitive business, financial advisory needs proper online representation. It becomes easy to attract new clients when your company name appears at the top of the search.
However, when it comes to building a website on your own, it seems to be too complicated: you need to buy a hosting, domain name, find a proper platform, analyze your competitors, create a structure, choose a design, write texts…
With Weblium Financial Advisory Template you will save hours and hundreds of dollars for making a site. It comes with 20 pages, 84 blocks, 3 layouts and perfectly suits individual advisors, small and medium-sized companies.
A template contains all the elements that you may need for your future website. To get a perfect structure, just remove unnecessary items.
Get to know how to make your online presence stronger!
44% of users will leave the financial advisory website if there are no contacts like address, email, phone, etc. Add your contact information so that your prospects could easily reach you.
47% of visitors prefer to check the company's practices before applying it. Make sure you've added this page to your website to meet your prospects' expectations.
40% of visitors will leave the website if it's too slow. We use advanced technologies to make your site load faster than webpages of competitors!
52% of users state they look for information about the company on the main page. Point out some details about your business on the very first page.
Hurry up! Your competitors already enjoy the benefits of a solid online presence. Stay ahead of the competition by creating a website on a fast and up to date Weblium platform!
Try the template