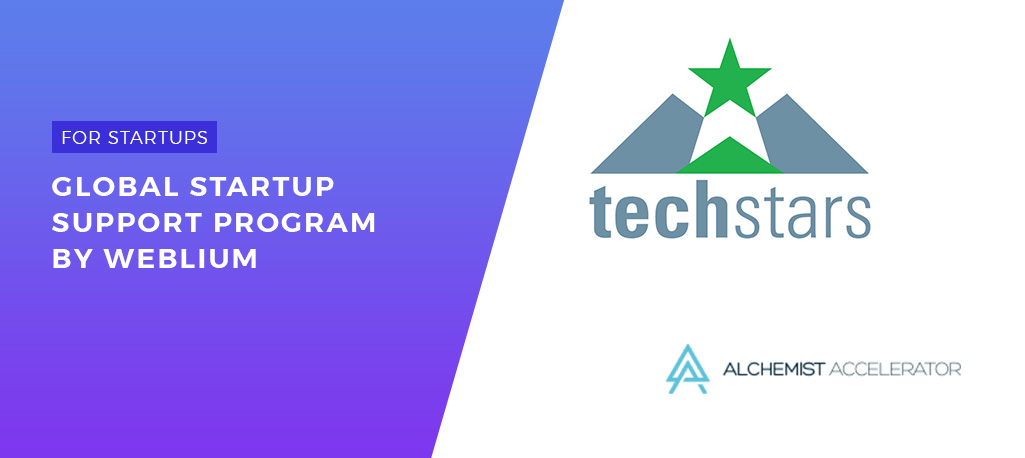 Global Startup Support Program is Now Available at Techstars and Alchemist Accelerator
Weblium Global Startup Support Program gets bigger! Techstars and Alchemist Accelerator supported our initiative and added Weblium Global Startup Support Program to the list of perks. From now on, the offer is available for Techstars and The Alchemist Accelerator members.
Recently, we've launched an initiative to create a site for every startup in the world. Under the global Startup Support Program, entrepreneurs and new businesses get full-fledged websites with custom & responsive design at a special price. Startups from Qatar, Spain, The Netherlands, Ukraine, and other countries have already joined the program. Will you be the next?
Learn more about the program
Why Join Techstars and Alchemist Accelerator
Joining accelerators and business incubator is important for every startup that wants to find mentors and get funded. These programs provide comprehensive support, various perks for growth and promotion, access to investments and educational programs.
TechStars is one of the biggest American seed accelerators founded in 2006. Total funding raised is $4,668,340,000, an average funding for company is $3,867,721.
Alchemist Accelerator is a venture-backed business incubator based in the USA. Total funding raised is $276,000,000. Average funding for a company is $60,000.
Members of accelerators can make use of Weblium perk till 2018/12/31. Joining the program is free!
Join the program