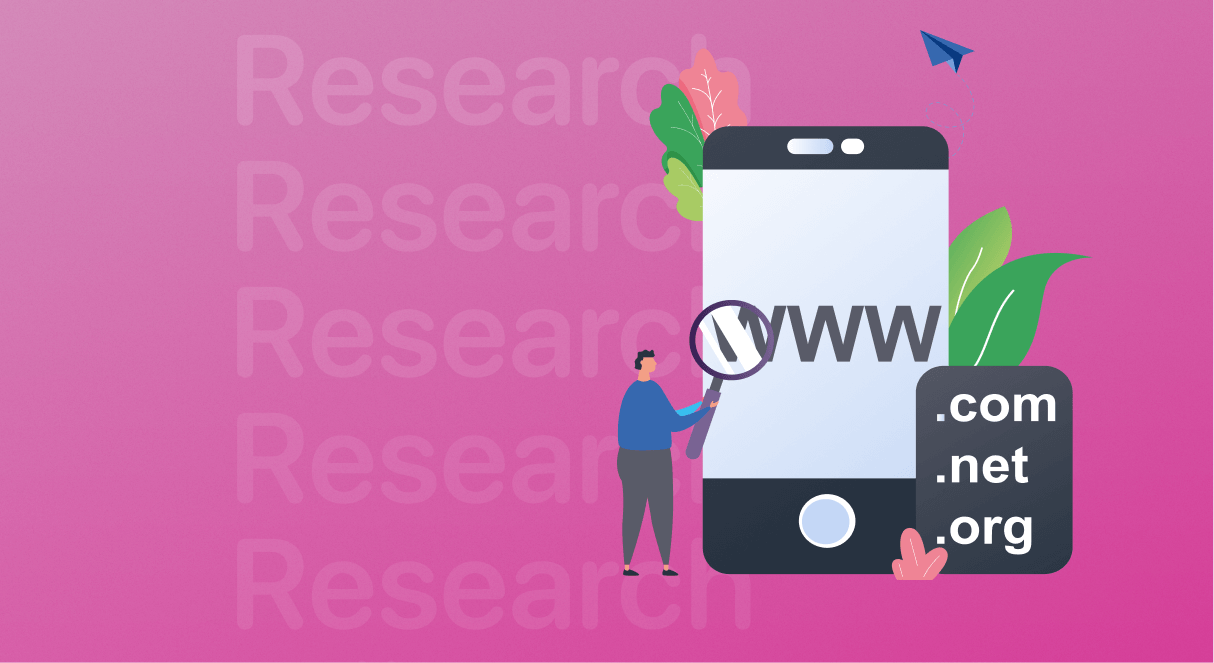 How much does a domain name cost? Everything you have to know 
In order for the website to be identified on the Internet, a domain name is attached to it, which is a set of letters and/or numbers. Without a domain name, the existence of any site is impossible, therefore, registering a website name is a mandatory procedure. In this publication, we invite readers to understand how much a domain name costs, as well as identify the main factors that affect the pricing policy.  
W
hat affects the cost per year?
For those who once faced the need to register a domain name, it may seem strange that the price of a name ranges from two dollars to infinity. In some situations, the cost of a domain reaches several million dollars, and as an example, we can cite vacationrentals.com: this name, according to GoDaddy, was sold for $35 million! This is an absolute cost record, which was formed in 2007, and to this day no company has been able to break it. 
To more specifically answer the question of how much does a domain name cost, it is necessary to understand several factors. First of all, the price depends on the services of the registrar and domain zones. Before buying a name, it is recommended to study the market situation in as much detail as possible, and spend time comparing. In addition to the above aspects, other reasons make a domain name cheaper or more expensive. 
K
ey impact aspects on the cost of the domain name 
Available zones 
In the case when a person manages to register a domain consisting of a unique name, it will cost quite inexpensively (on average, from ten to fifteen US dollars). The fact is that new domains that are not yet available on the Internet are much cheaper than those that were purchased earlier for further sale. However, it is not recommended to thoughtlessly choose a domain, and experts advise putting a keyword in the name. It is even more effective if this keyword is related to the activities of your organization, business, and website. 
Creativity and novelty are the main factors that can significantly save the domain registration process. If you really are eager to buy a domain that has already been registered, you should prepare for the auction. The seller may offer negotiations, and the cost for the domain will be "unthinkable" and often unreasonably high. In this regard, not every business owner can find a budget for registration alone. Many resources on the Internet can help you determine in advance if a name is free in a particular domain zone.
Registrar selection 
Domain registrars are directly involved in the registration of a name on the Internet, so you need to learn how to select them correctly. If you are a beginner specialist or have a minimal understanding of this topic, we strongly recommend that you carefully study the situation and be competent in choosing a registrar. This is since that many unscrupulous registration representatives can simply "steal" your name. A very important point: in order to preserve the rights to use a domain on the Internet, it must be renewed by paying for the service once a year (there may be other options in the form of a monthly or quarterly payment, depending on the optional conditions of the registrar).
For the correct selection of a registrar, it is worth considering the following aspects: 
Registration cost. Do not trust organizations on the Internet that offer too low and suspicious prices. Too cheap website domain cost will lead to irreversible consequences. Look for a middle ground so as not to be influenced by scammers.

Automatic renewal. Trust registrars that offer auto-renewal options, as this benefit will help you remember to pay annually.

WHOIS protection. To prevent people from ever knowing your name, you need to choose a registrar that offers this type of protection. Organizations usually offer this option free of charge, but there may be other options.
Domain zones
When asked how much does a domain cost, the domain zone is mainly taken into account. The com, net, io, co, or net zones will cost the buyer several times (and in some cases tens, hundreds of times) more expensive than the others. For example, the cheapest domain zones will be info, .xyz, and others, whose popularity is at a low level. The problem is that the overwhelming majority of Internet users do not strongly trust little-known and not popular domain zones. Agree that it is better to visit name.com than name.xyz, right? It is for this reason that choosing a top-level domain zone is always the right approach in terms of building trust among your customers.

Keyword
If your chosen keyword appears in the search engine very often, then the cost of registering such a name on the Internet will be much higher. In addition, it is a proven fact: when carrying out search engine optimization of a website, the domain name of which has a keyword, the effectiveness of promotion on the Internet is significantly increased. In addition, your business or brand will become more popular and recognized on the Internet every day. Despite the above information, some experts recommend choosing those words that are unique and not duplicated on the Internet. According to experienced SEO specialists, such titles are the easiest to promote, although they require a significant investment in terms of time and budget. 

H
idden costs of the domain name purchase
Buying a new domain with a unique name will in most cases require additional costs. Very often, beginners or business owners with no Internet experience do not take into account factors such as payment for personal data protection, renewals, transfers, business mail. Some registrars offer free WHOIS protection, but not all. Most providers, especially little-known ones, charge a mandatory fee for this service, which, by the way, is notified only once. It is quite difficult for a beginner to notice this information, so you should be extremely careful. 
Before making a purchase of a domain name from a registrar, it is important to make sure that the renewal price does not differ from the price you paid when registering. This method very often misleads buyers, and situations often happen when the price in a year exceeds three to four times. You need to know about the formation of pricing policy from the very beginning, having carefully read the terms on the website. Usually, bona fide registrars list information such as domain name cost per year openly on the Home page. 
Another hidden factor that affects the domain name price is transfers. Sometimes the registrar requires payment of a fee in cases where the buyer wishes to change the provider. Domain transfer is a service that may require payment, and very often the amount becomes overwhelming. To avoid such consequences, it is very important to carefully read the agreement even before the purchase of a domain name from a specific registrar. Information that is indicated in contracts in very small print, as a rule, causes serious damage to the domain owner in the long run. For this reason, try to become familiar with every word.
To be sure to get verified services and to make sure that the cost of a domain name will not be changed, you should take into account each issue during registration. So, it is necessary to refuse the services of an additional mail domain, since this is just an attempt to get more money from you. In practice, business owners are not required to use this service, as most hosting companies provide email for free.
How Weblium helps to buy a domain at a low cost
Weblium is multifunctional site builder. With its help, you can create any website in no time. We also offer website promotion tools and a variety of integrations, which make your online presence more effective.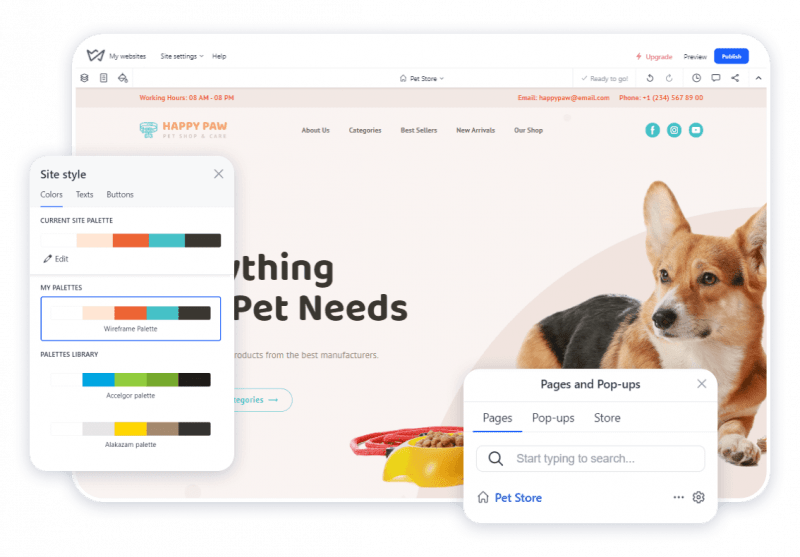 As for connecting a domain, there are two options for our users:
adding an external domain you bought from the third-party service

purchasing it straight from Weblium. 
Buying a domain from Weblium is available both for a yearly and monthly subscription. In this case, you will get whatever domain you like just in few clicks. Read our Knowledge base to learn more, or sign up for free on Weblium and test it for yourself.
Note that if you purchase a domain from a third-party service, you need to pay for it every month or year. But on Weblium, you may use your domain name for free for a year.  
To sum up
Sure thing, it is very important to choose a domain name with a keyword, but it is not at all necessary to overpay. The performance of your website will not depend on a specific domain, and will not greatly affect the promotion. At the same time, you do not need to trust the cheapest names during the registration process, as this inevitably leads to negative consequences. Thus, if you want to buy a domain name at a reasonable cost, consider these aspects: 
choose a unique word, as it is easier to promote in the future development of your business;

give preference to a reliable registrar who has the experience, reputation, and real customer reviews on the Internet;

choose automatic payment per year, which will not change. The fixed cost speaks about the stability of the registrar;

choose a less popular zone than

com

. You should not rush to buy an expensive name in the most famous zone, especially if your business is just starting to develop;

read the information in the agreement, study the fine print and data on the protection of personal information. 
Our editorial team hopes that by following the simple above recommendations, your business will be in good hands. In addition, we strive to do everything so that registering a domain name will take you a little time, and if necessary, we are ready to answer each question in the comments below this article. Finding the perfect name for doing business on the Internet is extremely important, but it is much more important to carefully study the terms of purchase.