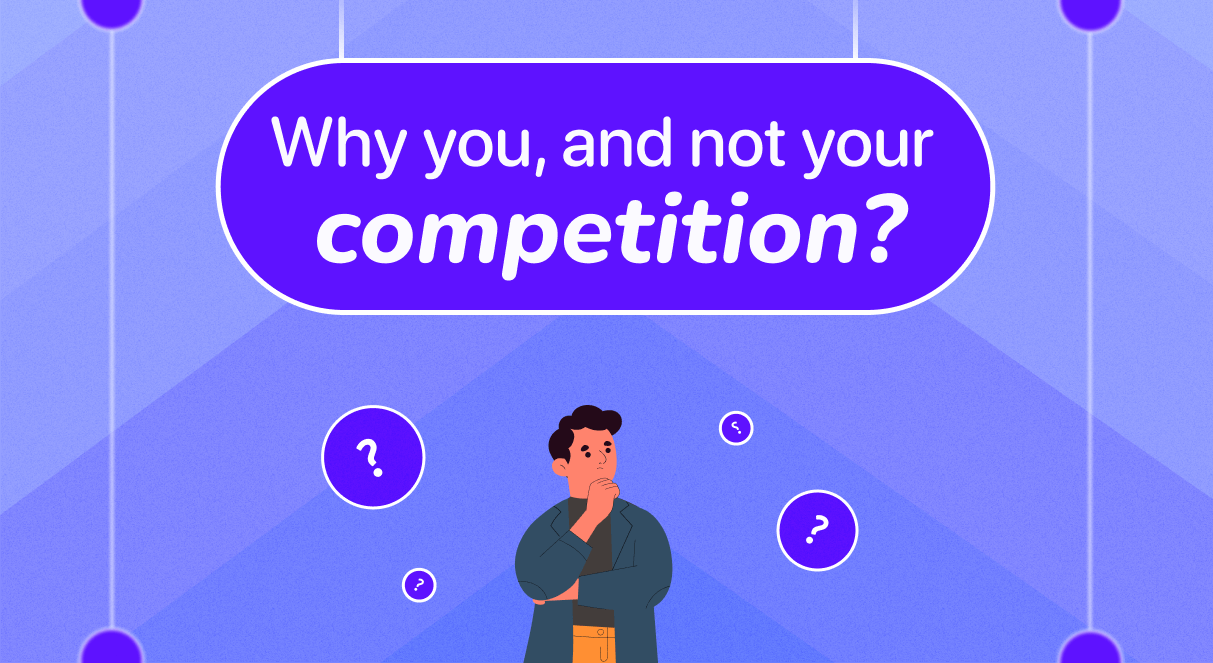 How to Create Your Unique Selling Proposition and Make Your Business Stronger?
A unique selling proposition (USP) is the shortest way to the heart and bank card of your client. USP simultaneously distinguishes you from all competitors and points to a unique way of meeting the needs of the client.
When you put your USP together, you immediately answer the question: "why will buyers choose you and not your competitors?"
In this article, we will tell you how to find and design your unique selling proposition. You will find out whether it is always needed, and get acquainted with the USP of well-known companies.
How to find your USP
USP is the organic core of your business. You can develop a unique selling proposition and at the same time improve your business or formulate a USP based on your current preferences.
To form your USP, analyze all points of contact of your business with reality: from customer support to logistics in warehouses.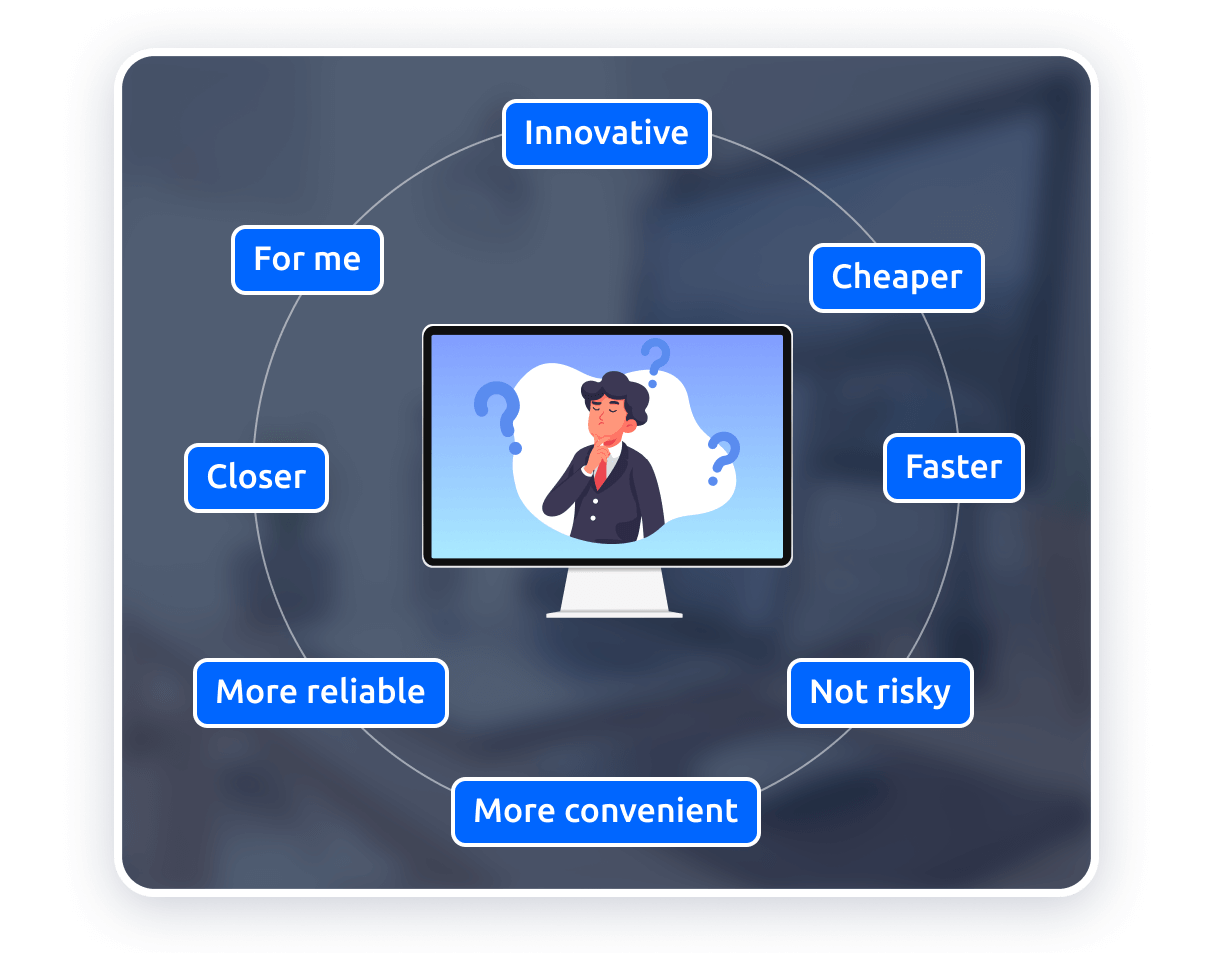 Explore the needs of your customers
Consider your ideal customer and create a portrait of them. USP is the driving force that makes the customer come to you. For example, you assemble computers for professionals – 3D artists, videographers, animators. But you clearly distinguish between gaming computers and professional setups. Your USP may be that you build computers without overpaying for gaming performance. You build PCs for creative professionals – your customers.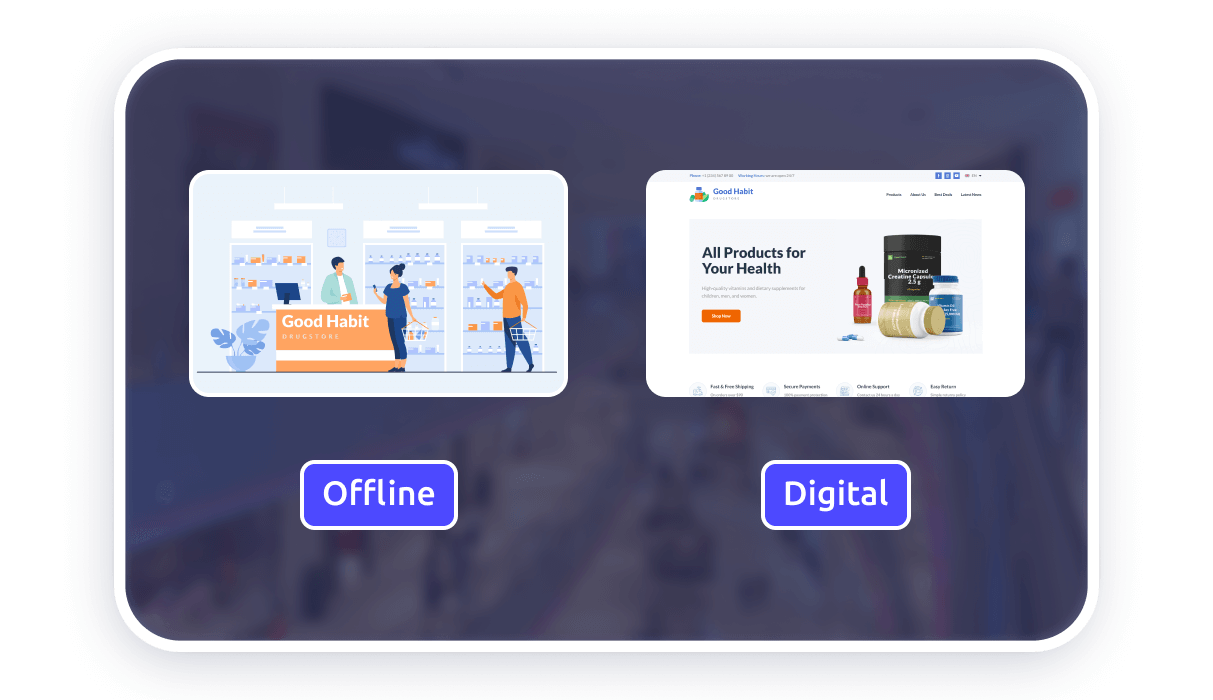 Research your competitors
Put on your most comfortable running shoes and walk through your competitors' stores. Pay attention to the details in the service, the design of the retail spaces, the product range and the advantages mentioned by the consultants.
Then pull on your pajamas, turn on your laptop, and visit your neighbors' sites and social media in the grocery category. Pay attention to the same factors, but now online.
As a result, make a table, coming up with the USP of your competitors. You need this for two things. First, you will better understand what a unique selling proposition is. Secondly, knowing the advantages of competitors, you will definitely not formulate a USP similar to the USP of competitors.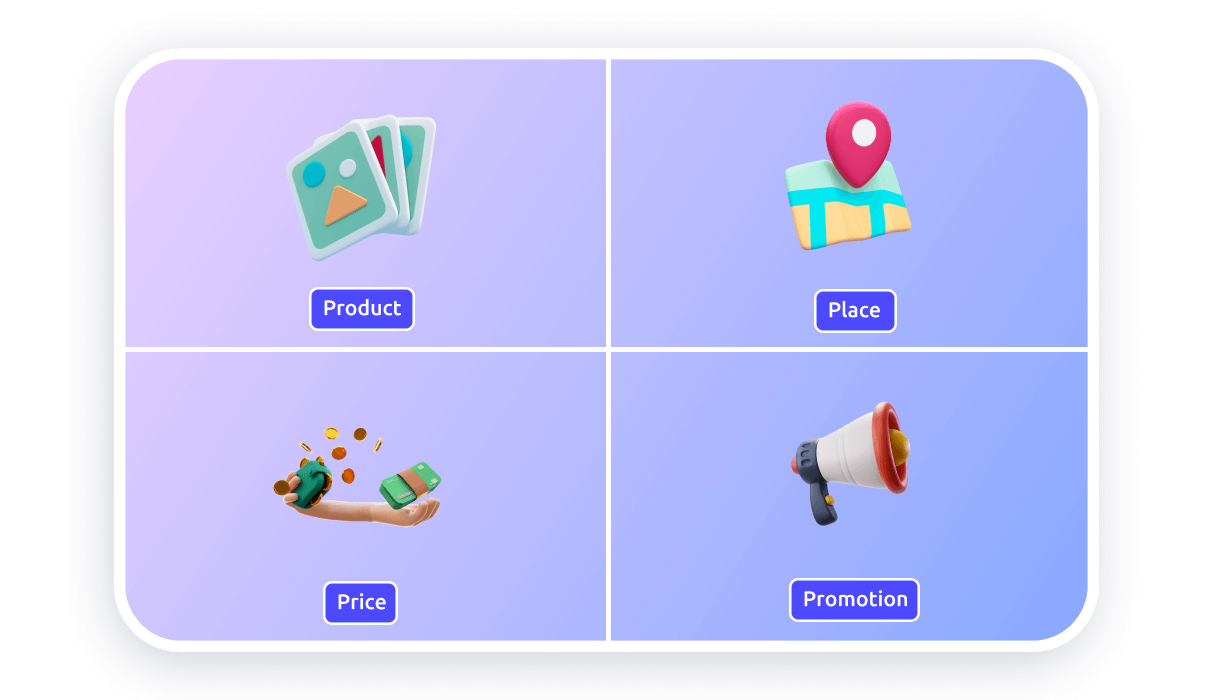 Articulate your strengths
It's time to be completely honest – tell yourself what you've excelled at. 4P analysis will help to systematize all the most valuable things in your business. As you already understood, this is a combination of the four Ps: product, place, price, and promotion.
Product.

What do potential customers want from your product or service and what are your competitors not giving them?

Place.

Where are you and your competitors located geographically or digitally, and under what conditions is it convenient for the customer to shop there?

Price.

Where in the price scale of the market are your prices and what properties of the product determine these prices?

Promotion.

How do you interact with the customer in communications and what values ​​do you and your competitors convey through communication channels?
How to create a USP correctly
Your unique selling proposition is a mix of finds during the construction of a USP. Use this sequential formula to create a USP.
[For] the ideal client.

[Who needs to] satisfy a need.

[Involving] your company.

[Which is distinguished by] a special approach.

[Which creates] a special proposition.

[Like no other] from the competition.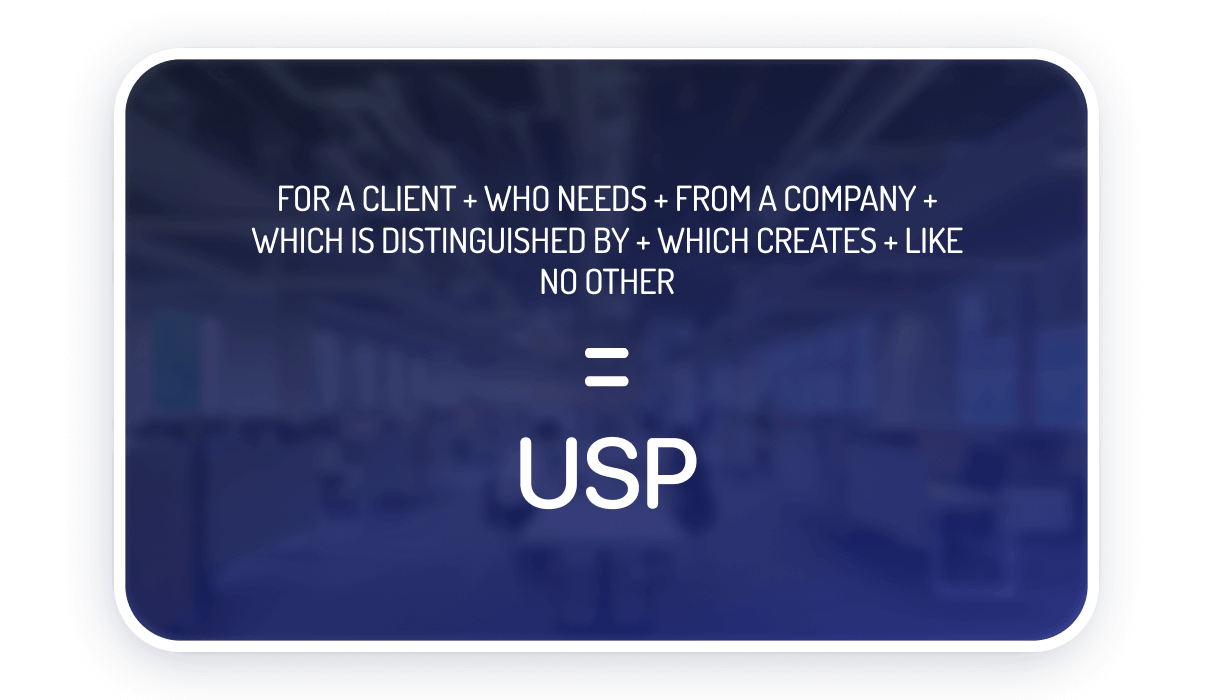 For a certain category of customers with a specific need, your company with special properties and with special goods or services surpasses the competition in a special way. You can put it in simple words, but this formula is appropriate for systematizing all aspects of USP.
We are going to demonstrate visually how to make a USP for various types of business.
Example of USP of a confectioner
You have probably seen bakeries with pies, like your grandmother, aunt or mother. It's a good idea, but there are more grandma's confectioneries on an average street in a millionaire city than there are grandmas living on that street.
But your pastry shop can unite connoisseurs of familiar tastes and those who get tired of them later. You will not sell grandmother's pies, but traditional pastries for each region of the country.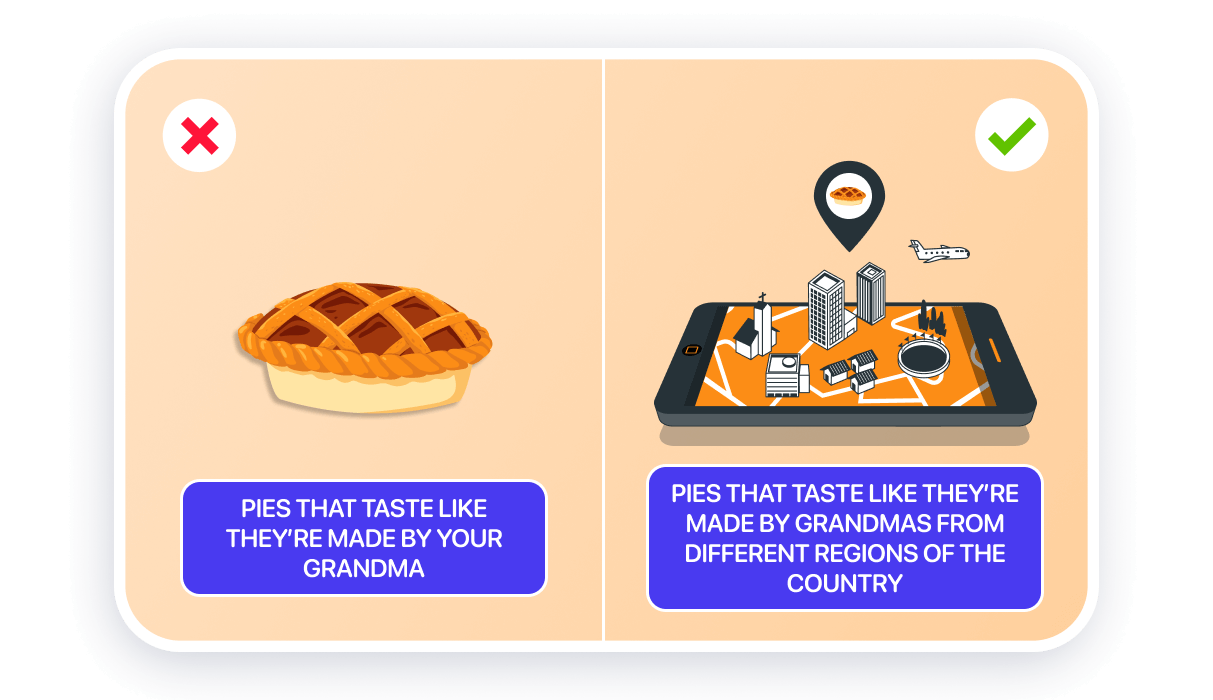 Your USP, in this case, might sound like this:
For those nostalgic for homemade baking and are tired of monotony, your pastry shop creates wonderful pastries using traditional recipes from all regions of the country, while competitors offer trivial grandma's pies.
Example of a clothing store's USP
Among your acquaintances there will always be a person with an extraordinary ability to dress second-hand, but look more expensive than the cost of all the clothes in the thrift store together. The USP is already there, but it is necessary to add drivers.
Go second-hand with a set of clothes that are selected and refined by stylists in a trendy manner. Add to that the ecological value of recycling — now you are unique.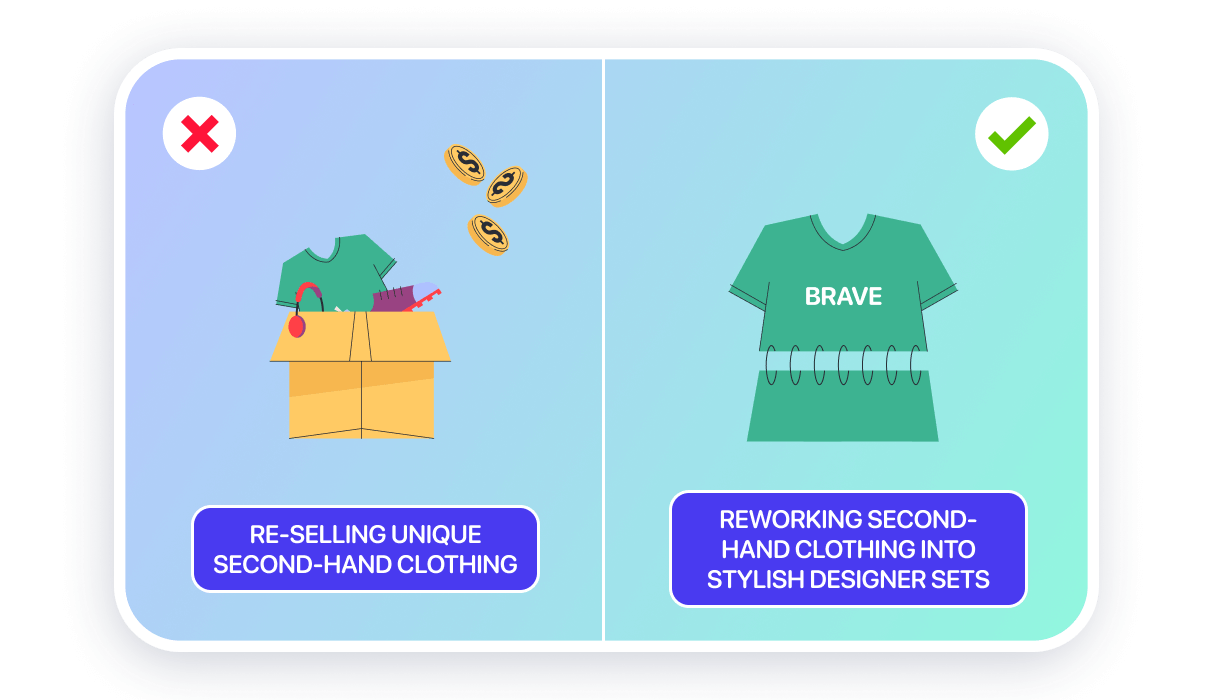 UTP for a clothing store can be formulated as follows:
For fashionistas who care about the environment, your clothing store recycles second-hand clothes, creating modern looks, while everyone flaunts collections in boutiques or resells second-hand finds on Instagram.
An example of a photographer's USP
Often, a photoshoot is a bold step. The client has never stood in front of the camera and doesn't know what it was like to love oneself in the lens. Then they dare to do a photoshoot while still being a little shy and not knowing what to do on the spot.
Later, they get photos, the client looks at them and loves their new self in an unusual role. A photo session gives life new meanings.
Create a niche of psychotherapeutic photo sessions. Find out from the client: what they're afraid of and what they're ashamed of, what they regret and what they are tired of dreaming about. Do 4 themed photoshoots and nurture your client spiritually.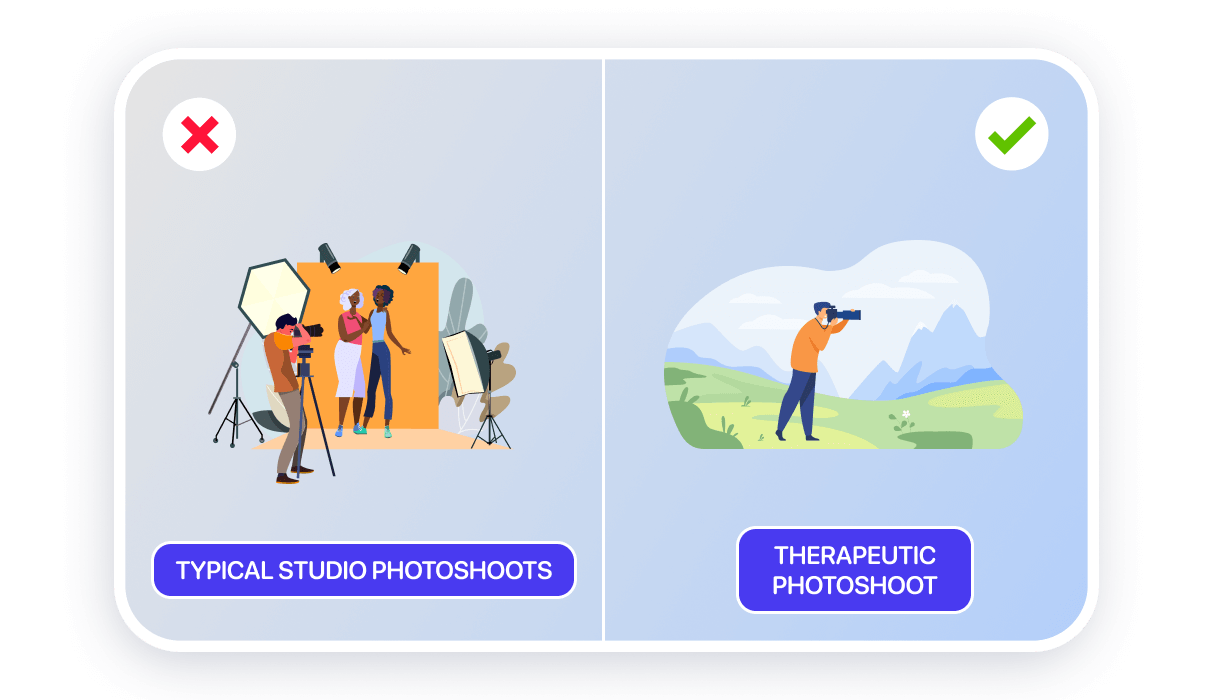 Photographer's USP can be formulated as follows:
For slightly lost clients who could use more inner strength, you are a professional photographer, looking into your clients' soul and helping calibrate it a little thanks to themed photoshoots, while everyone else rents trivial locations and offers stereotyped images.
Example of USP for a beauty salon
When you think of a beauty salon, you think of booking appointments. Do you have a slot, and is it possible on the twentieth, and will I be able to do all 3 procedures in 5 hours? Yes, a beauty salon is definitely typically associated with booking time slots.
And if you measure visits to the beauty salon not in hours, but in days? Create a special spa complex where the client simultaneously unwinds in a hotel in nature and, for example, attends procedures during the week.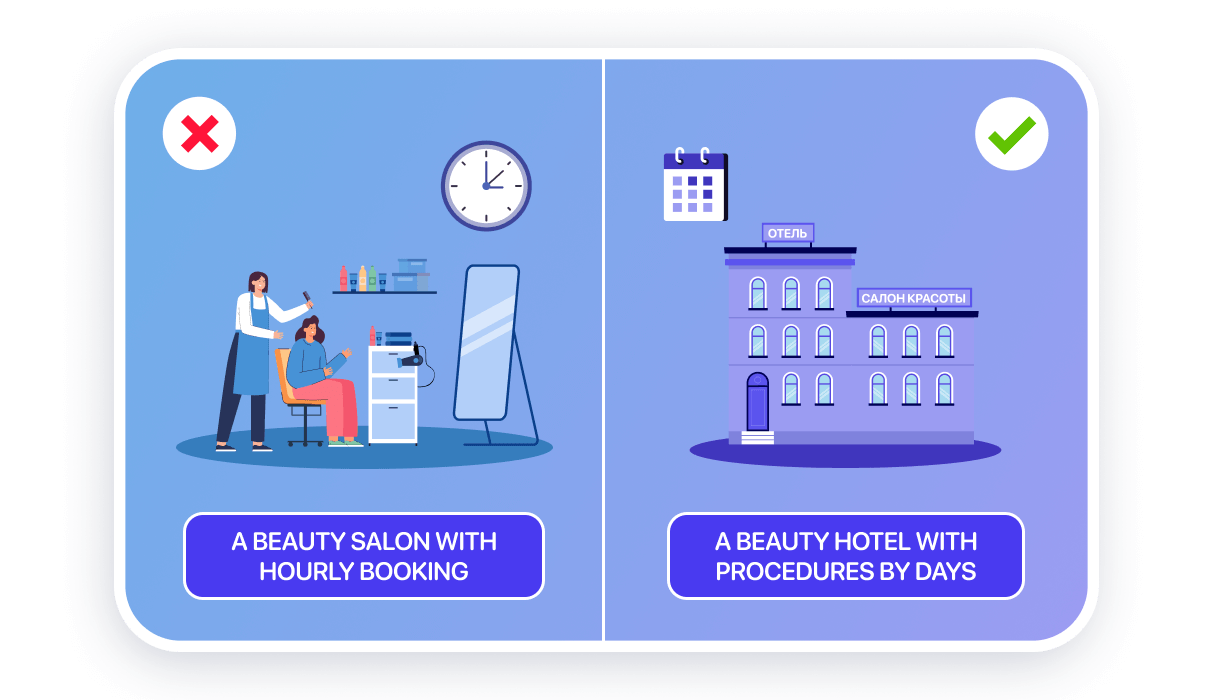 An example of UTP for a beauty salon can be formulated as follows:
For wealthy clients who want to take care not only of their body, but also of their soul, our beauty hotel offers a full body and soul relaxation with a free schedule for procedures, while all competitors divide the internal and the external side of beauty.
Examples of USP of well-known brands
Take and analyze your favorite (really favorite, without compromise) brands. You will better understand how to formulate USP and how exactly your favorite brand builds a bridge to your heart.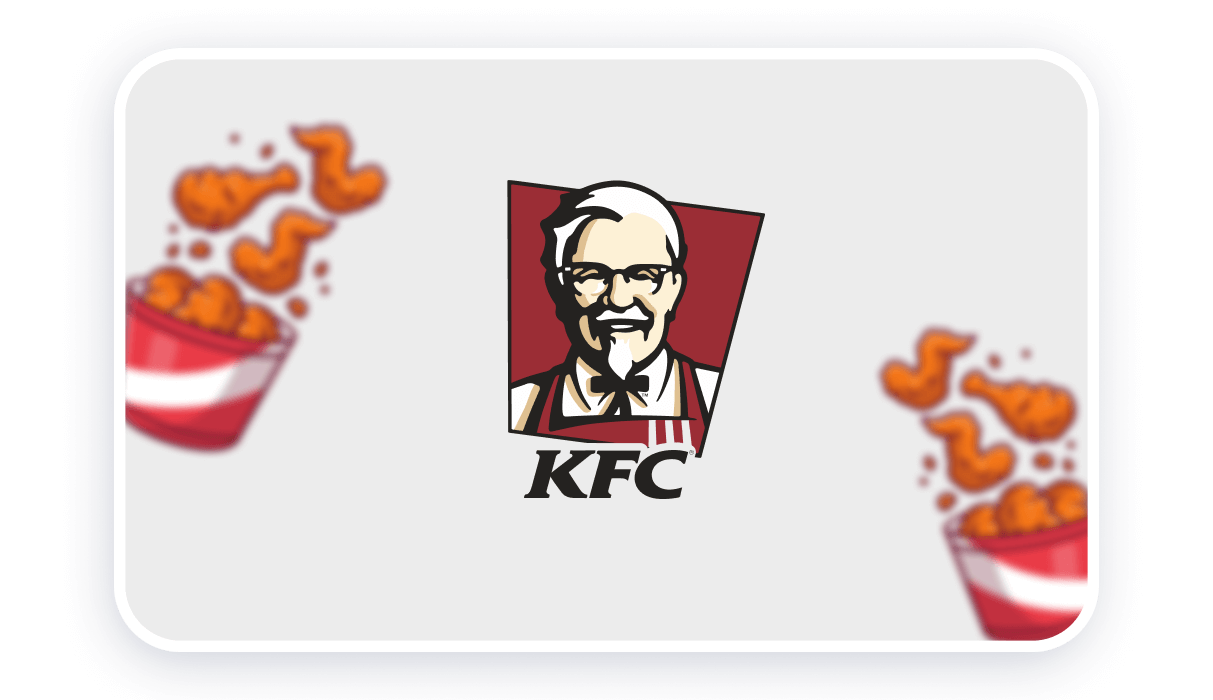 KFC
Combine the most convenient food format (fast food) with the most versatile type of meat (chicken) and make it the best. When you think of chicken, you think of KFC. A unique sales offer is formed from two banalities.
Did you know? 20 years passed from the first open restaurant in 1934 to the appearance of the large KFC franchise. A business with a unique selling proposition does not necessarily appear immediately, sometimes great success takes time.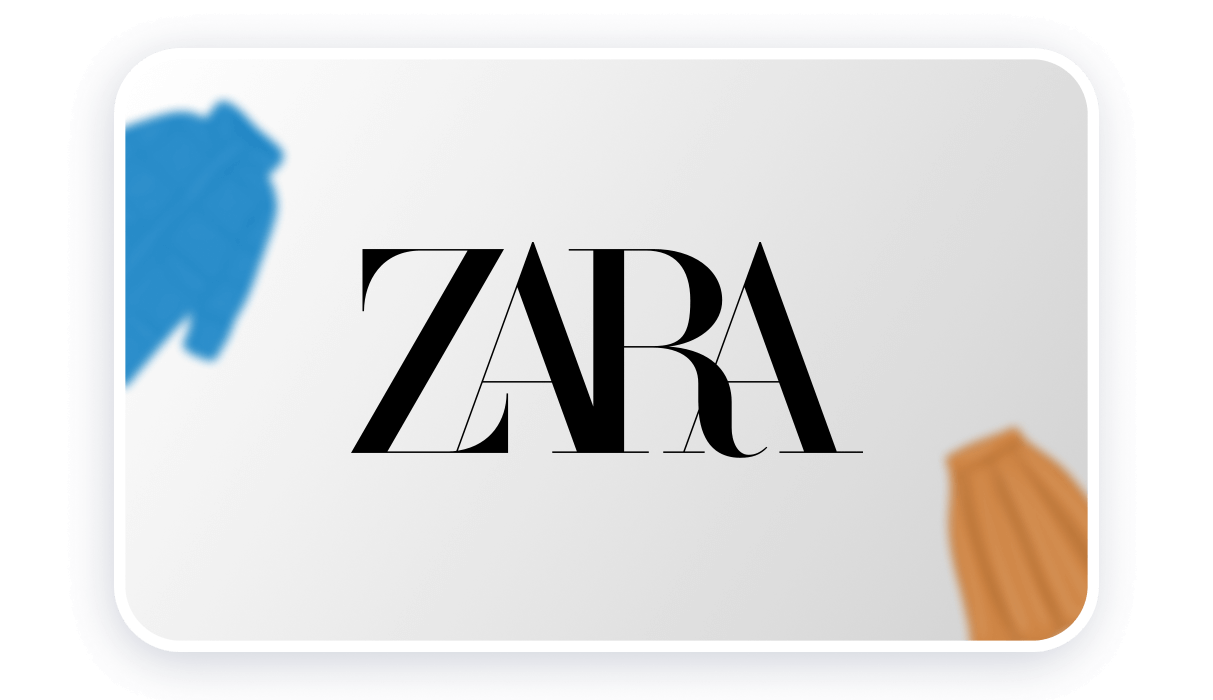 ZARA
It's always stylish (although similar to some collections of other brands), it's always different (you'll find both wardrobe accents and basic clothes), it's always affordable (even a part-time student can buy clothes from ZARA).
Modern collections, which are combined with each other, with an acceptable price tag – this is ZARA's USP.
Did you know? ZARA is part of the Inditex holding. Inditex companies include Bershka and Pull & Bear. They compete, but thanks to the differences (connoisseurs of the mass market know about these nuances) in positioning and product range, each business is successful. It's impossible to be absolutely unique, so operate with subtleties in USP.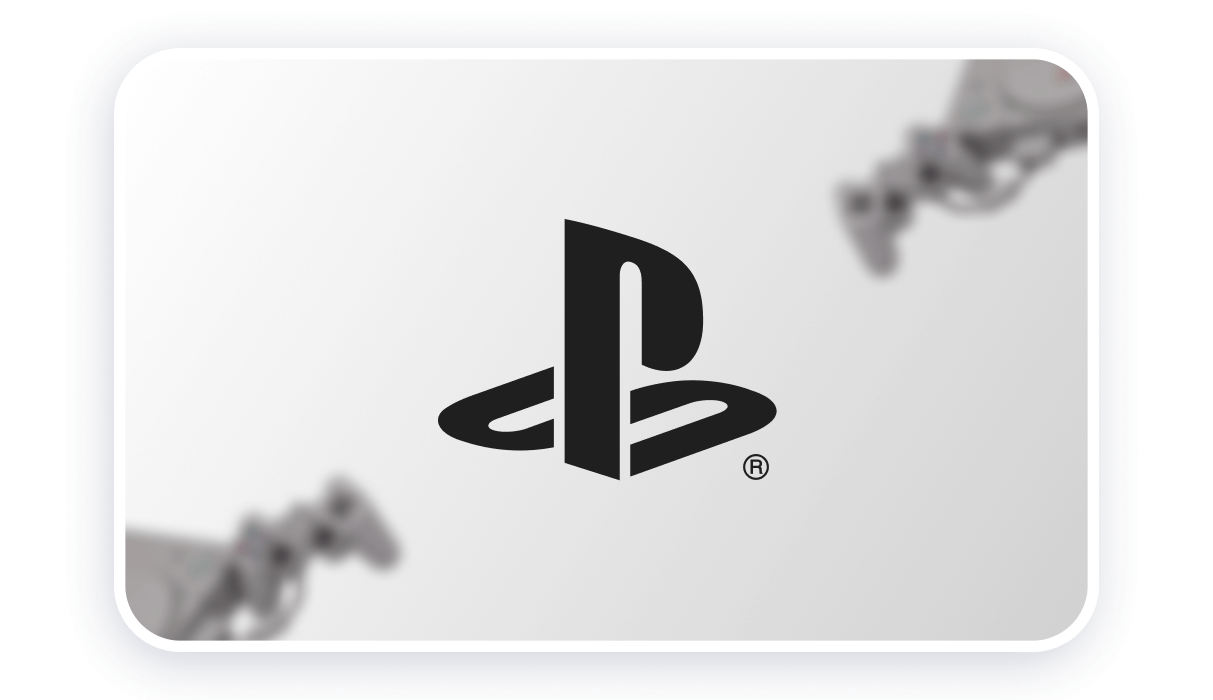 Sony PlayStation
Sony's gaming division has revolutionized the video game market. Three factors made the brand completely unique in the mid-90s: games for an adult audience, easy-to-develop 3D games, and games on CD. Almost three decades have passed, and Sony's gaming division is still going strong. The creation of USP is a win-win start to a long journey.
Did you know? Sony started out in the game console market by collaborating with Nintendo as a CD expansion producer for Nintendo's cartridge console. As a result, the cooperation did not work out, but Sony did not abandon its developments. In the new generation, Nintendo created a console with cartridge media again, and Sony won the technological rivalry with the CD drive. Always know the weaknesses of competitors, they help create your USP.
Testing your Unique Selling Proposition
Once you've created your USP, set your notes aside for a couple of days. Over time, reassess the originality and viability of your USP. There are two principles for sifting through unique trade offers.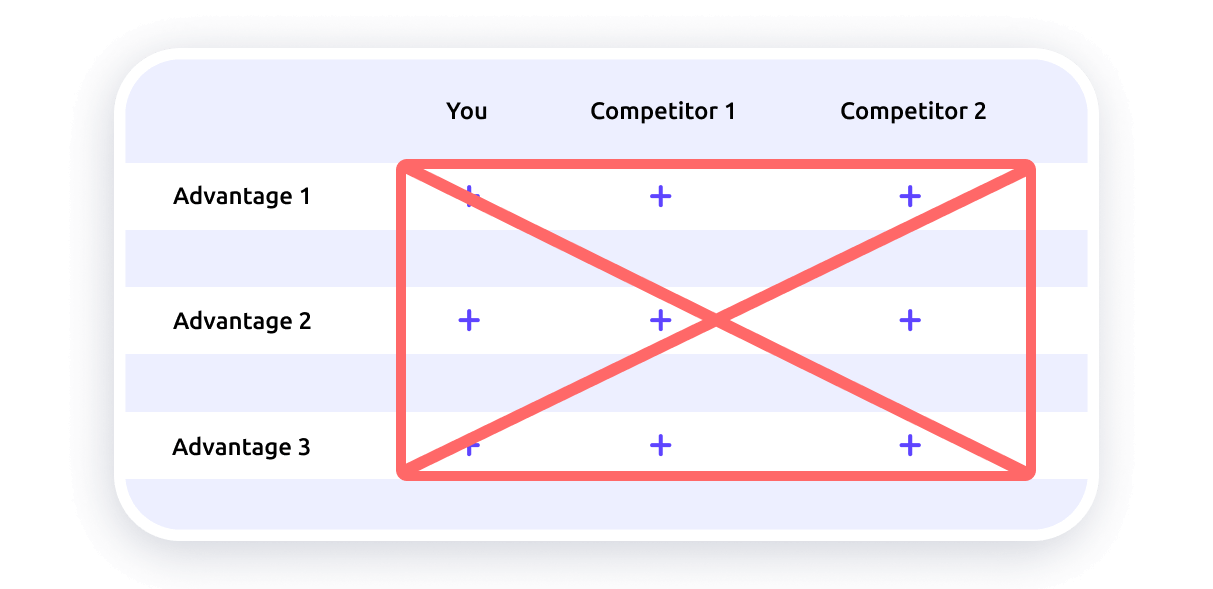 Your USP can be used by any competitor
The point of USP is to differentiate you from other players in the market. But no matter how much you believe in your idea and no matter how convincing it seems to you, in reality there may not be anything original in it.
You know your competitors for sure. Create a table listing them. Then divide your USP into content parts. Put the competitors in the first column, and use the content parts as column titles.
Then decide whether aspects of your USP can be applied to each of the competitors. If almost every statement is applicable to competitors – sorry, this USP does not work.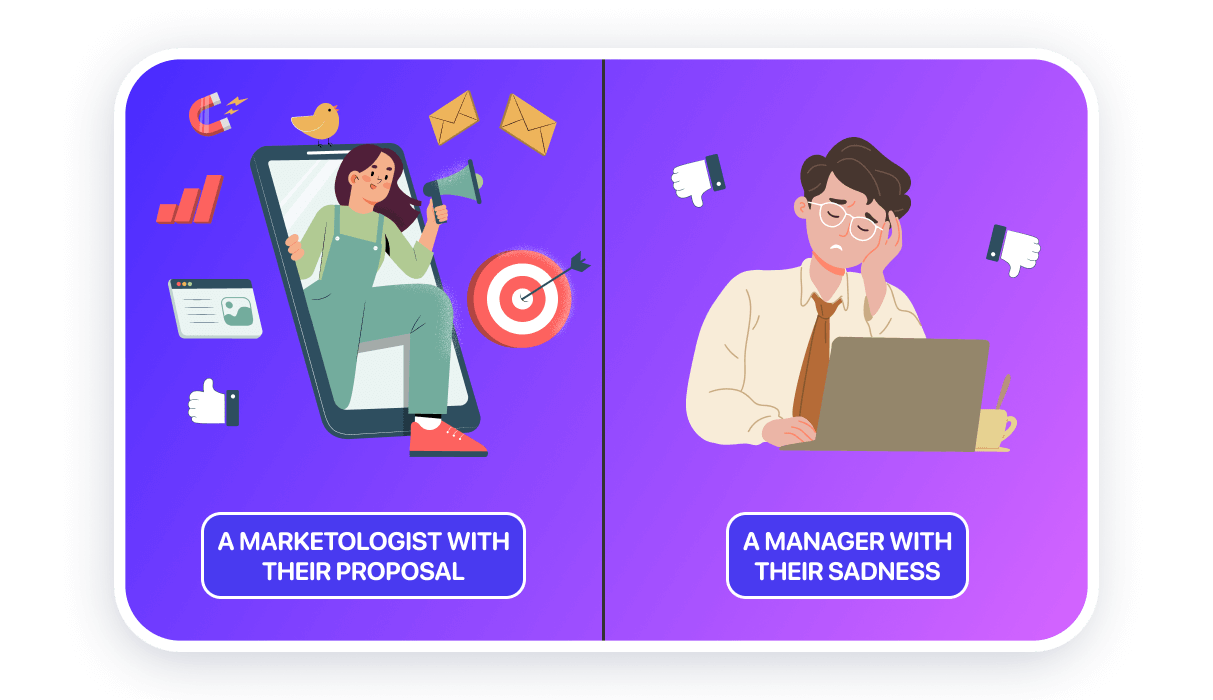 Your USP is incorrect
This is a classic conflict between marketing and sales. Your marketers can create a truly unique marketing statement. But if the sales department turns pale when they see it, the solution will definitely not work.
To avoid falling into this trap, apply sincerity filters:
Your USP applies to all of your products or services, not 70 or 80%. For example, you promise leather goods made entirely of European materials. But if in the cheapest products you use fittings with European marking, but produce them in another country, you dilute your USP.
The client will receive the promised unique benefit in each case of application, and not in an ideal situation. For example, your web studio promises to make small sites within 2 weeks in any state of affairs, not only in the almost complete absence of edits.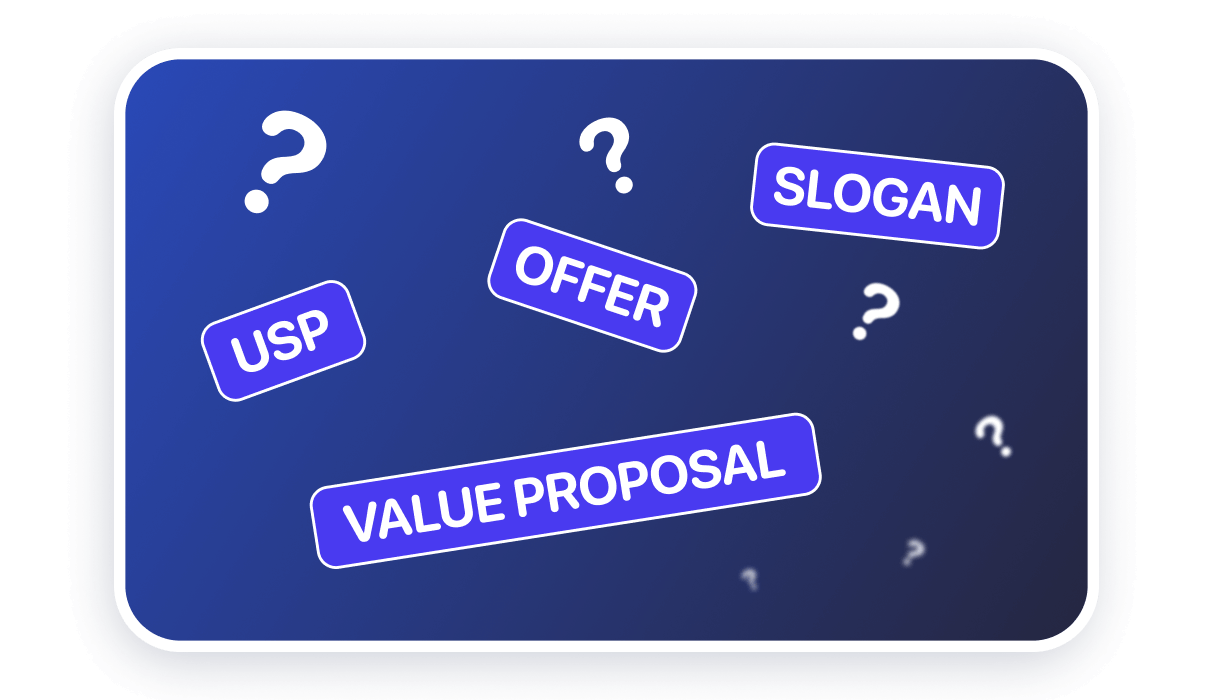 USP, value proposal, slogan, offer
Not all successful businesses need a USP – factors that are not necessarily unique can make you successful, too. Or sometimes they are situational, and after the appearance of another business (for example, with the same geography), your USP will disappear.
You can compete with your consistent quality, a special attitude to customers or use advertising that works correctly on the Internet. These are already familiar benefits within the framework of 4P.
In any case, you are creating a value proposal – an effective way to satisfy the client's needs. In customer relations, you can operate with two more categories: slogan and offer.
A slogan can express your unique selling proposition in a concentrated way, but it can also be, for example, a sincere or ironic appeal to the client.
Offers are often changing and situational. Basically, you offer the client to get a product on special terms or to use a special service.
USP is only the beginning, persistence is required
You must be consistent and persistent in your positioning. In all communication and sales channels, do not forget about your USP. If you already have a USP and it's time to use marketing tools – create a site with Weblium. With us, you concentrate on the realization of your message, not technical details. To create sites on Weblium, programmers and designers are not required.