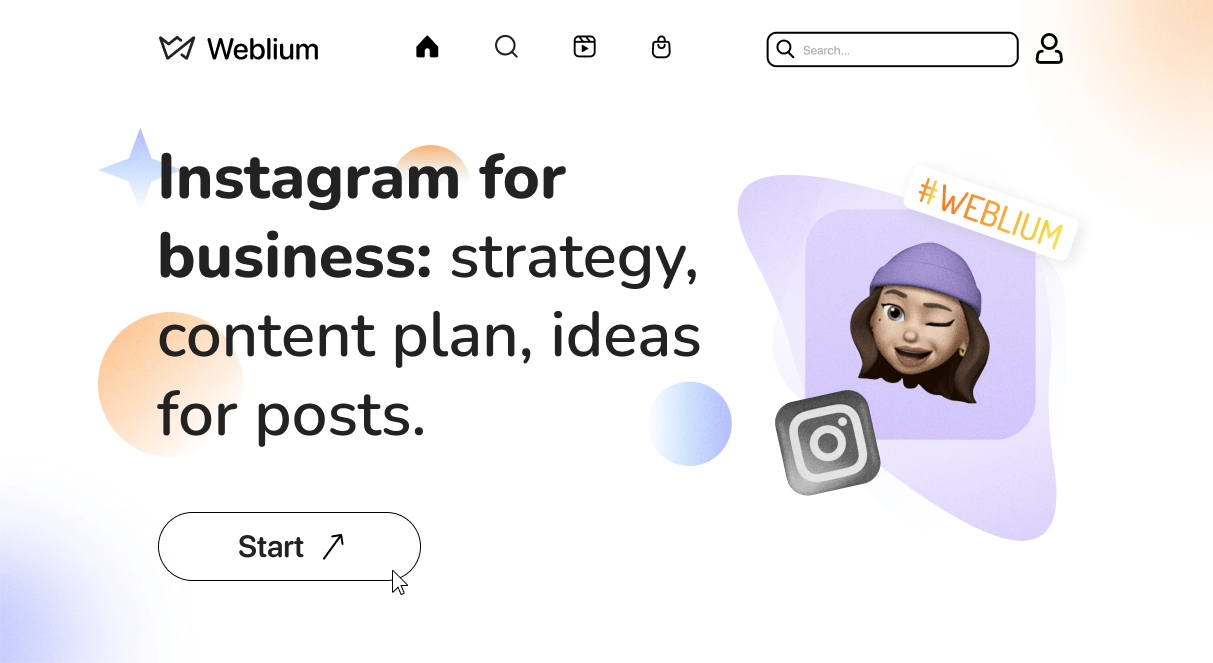 How To Maintain Your Business Instagram Page: Strategy, Content Plan, Post Ideas
Content on Instagram is an additional way to build a successful business. However, this tool has a lot of requirements. If social network management is new to you, you should be prepared for periods of inspiration and despair. But it is OK. SMM is not a quick run but a marathon, where you have to improve your posts and make them unique and useful until you get a perfect content plan. 
Where is the starting point of this marathon? The main starting point is the strategy. It combines your core value, audience analysis, solving certain business tasks, and content core. 
Is Instagram good for business? Yes, it is. But we will give you a set of great tips, which will help you become a great and efficient Instagram business manager.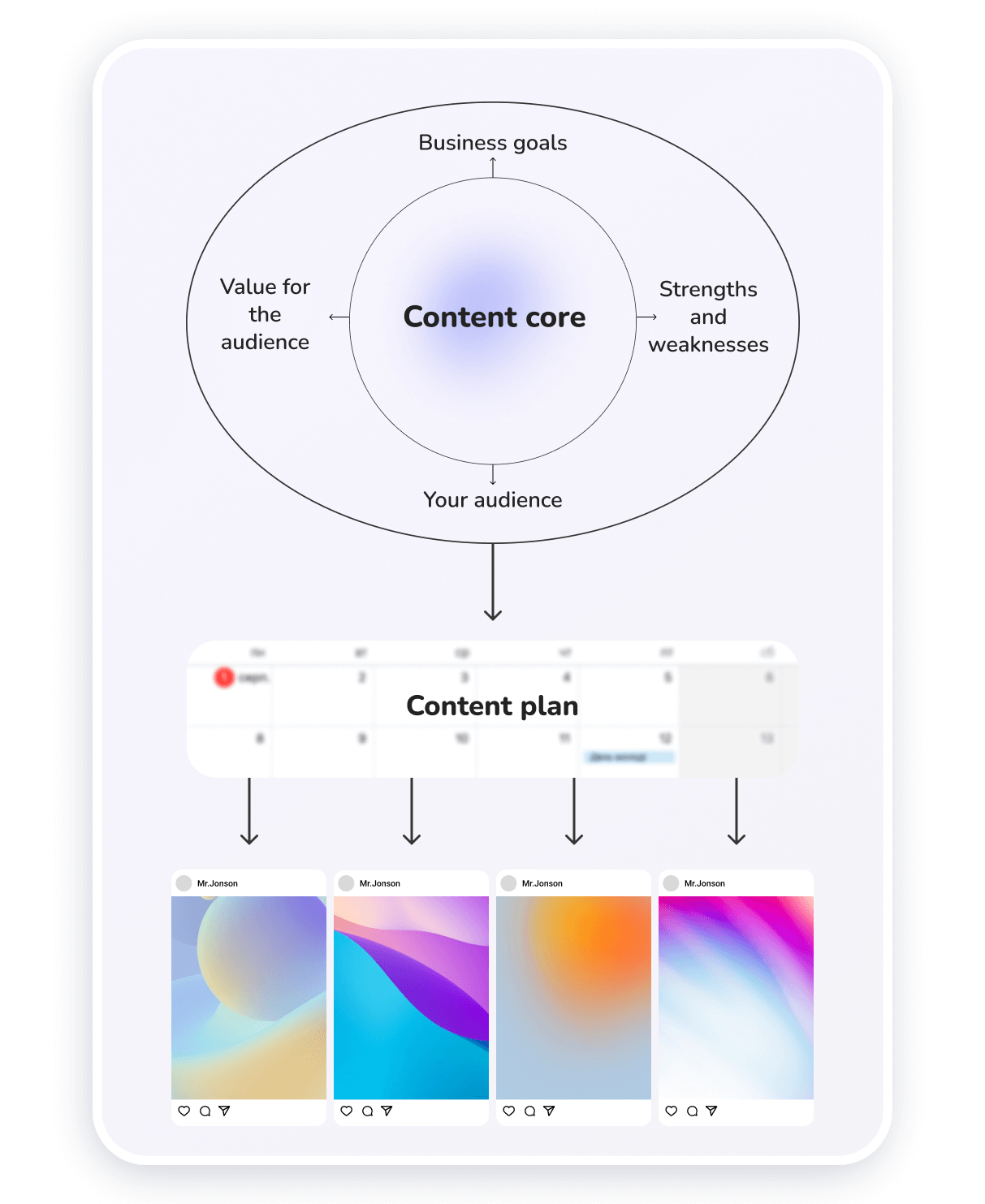 In the first part of this article, we will tell you about the concept part of branding via Instagram. Following parts will include post and design ideas. So, let's find out how to use Instagram for business. 
The value of your business for Instagram users
Instagram is not a parallel virtual reality. By using social networks, you can solve your real-life problems. Your Instagram page has the same purpose as a physical store. People visit your store to take a look (learn more about your business to purchase products) and plan (see what products you have without buying them immediately).
For this reason, using Instagram for business should be focused on solving these tasks. For example, the interior design studio can solve them using the following methods:
Take a look.

Show the projects you completed, your approach, and key fundamentals in your work.

Plan.

Ideas of self-made design, rules for interior creation, and tips about choosing qualitative furniture.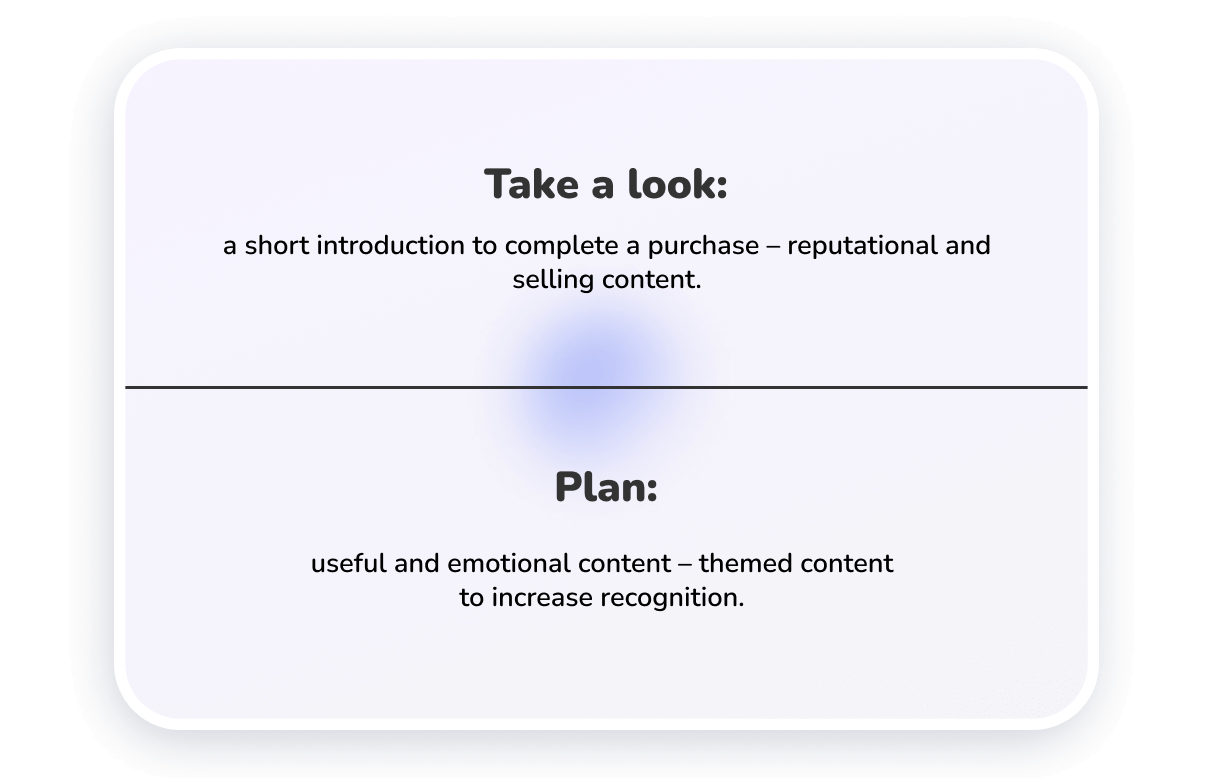 But let's see how to use Instagram to promote your business. 
Law company. There are two main reasons why people will follow your page. 
A client has a certain issue and found your useful post. 

Clients don't have a specific goal. However, they will have a hard task in the future, so your help might be useful. 
For the first part of clients, you should post content with crucial tips, while for the second part, you should provide educating posts with law nuances. 
Furniture store. You have magnificent/unique/new furniture positions in your store. Don't hesitate to show them on your social media to sell them. But don't forget to post useful content. With it, you will be more recognizable for your audience and people will choose you to solve their problems. To achieve this, you can create posts about choosing and maintaining furniture, posts with styles and designs reviews, and trends compilations. 
Real estate agency. Show that if people need to learn something about the law aspect of real estate, find the best price for selling, or want to find a great townhouse with a garage for three cars, they should use your services. Tell followers everything about your work, and don't be afraid to uncover some secrets. Knowing and repeating are different things. You will not turn your page into an Instagram for business tips, but will definitely attract more people with professional points of view.
The targeted audience for the Instagram business page
You cannot just mechanically multiply the content to run your Instagram account for business. You have to produce posts for your audience, the real people. Imagine several certain people who will watch your Instagram page. Think about the demands that you can fulfill. People will certain demands who will appreciate your services are your core audience. The portrait of a core audience should contain:
Age and gender;

Job;

Interests;

Character nuances;

Habits;

Favorite resources and Internet topics.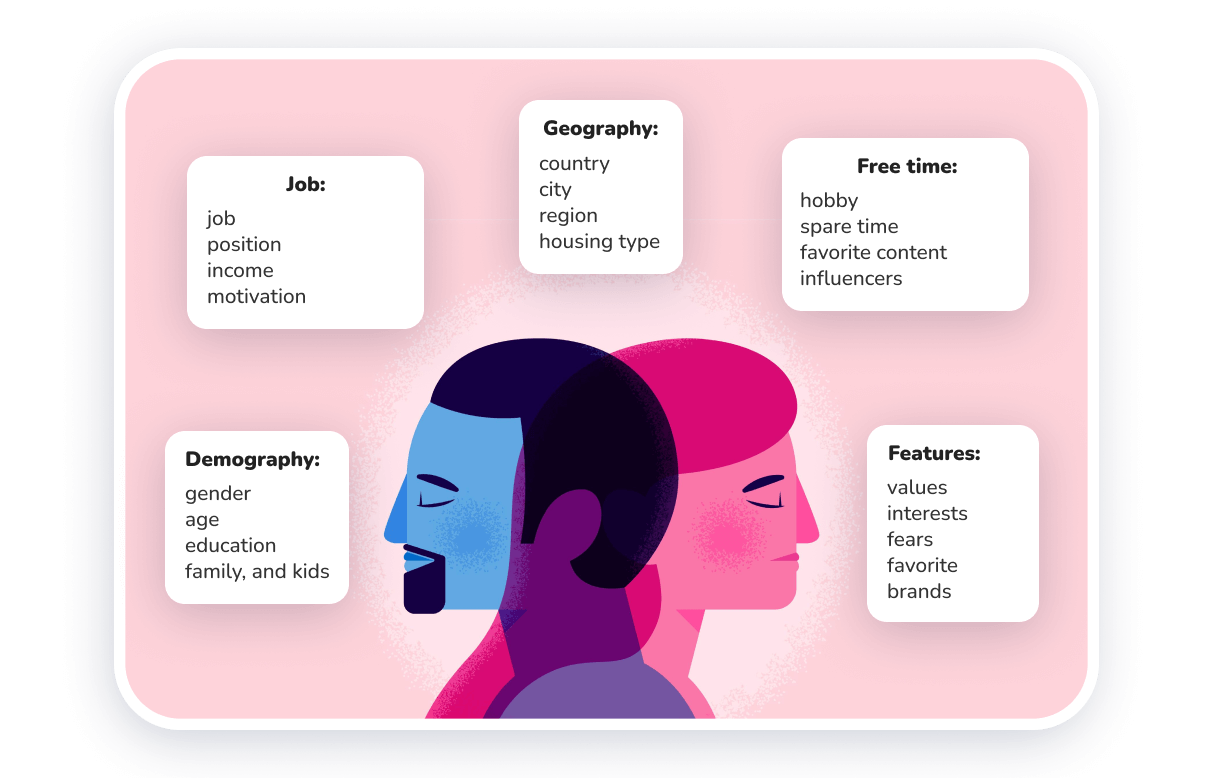 Remember that the clients of real business and Instagram pages can cross, but will not be fully the same. For example, you have a curtain store franchise with showcases in the suburbs of a big city. Physically, your stores will be visited by two categories of people: 
40–50 years old women, who want to buy fabric for their curtains;

Young couples who want to decorate their new house. 
You should rely on these people while making content for your Instagram page. The main reason why use Instagram for business is to cover all potential parts of your audience. You can use the following criteria to analyze your core audience:
Biography. Hannah is 29, Mike is 31. They know each other for 4 years but decided to live together only one year ago. These relationships are serious and real. They had an apartment, but want to find another one and decorate it properly. They both were born in small towns and know how it feels to have lacking comfort. 
Biography definition. The audience has certain dreams about their new home. So, your Instagram for a business should include not only information about your product but some posts about design projects and textile importance in them. 
Job. Hannah works as a project manager in a design agency, while Mike tunes cars (mostly sticks vinyl). Hannah and Mike are not too smart or too simple. They are regular. But they are intelligent and usually exhausted after work. 
Job definition. The audience is not working in some art sector, but they know a lot about style. Spend some time and order or make qualitative clothes from your showroom. Use materials as a great visual aspect of your posts. Hannah and Mike, who are usually tired after work, will not spend too much time reading a lot of information, so you should write briefly but aptly. 
Interests. Hannah and Mike watch Netflix in the evening and see interior ideas there. Mike plays basketball twice a month with his friends, while Hannah is focused on meditation and visiting her psychologist. Living in a small town was a traumatic experience for her. 
Interests definition. This part will help you find the main ideas and goals for your page. Describe the interior as a second personality for a person. Harmony and design create harmony in a person. Make sure your Instagram page forms a great portal to the perfect universe of interiors seen on Netflix. 
Try to include the majority of minor nuances from the routine of your targeted audience. Such research will turn into ideas for your posts and topics for your Instagram.
The analysis of business goals and the content core for Instagram
Before you ask "How to start a business on Instagram?", you should understand your social network working goals. Do you want to attract new customers? Or maybe you want to become more popular? Maybe you would like to tell them about an unknown and innovative service? Depending on your answer, you should build your content core. A content core is the main idea, which estimates all your content and creates brand value for a client. 
For example, you have a unique clothing collection in your region, and you want to increase its sales. Tell about its uniqueness in your content.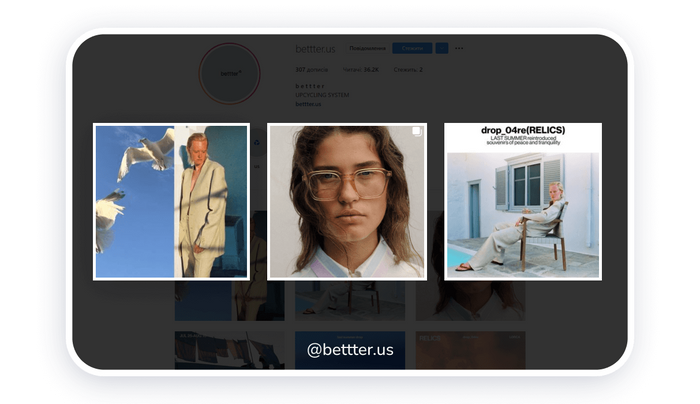 In addition, to better choose topics for your posts, you can rely on SWOT analysis. This is an evaluation of your business using its strong and weak parts, opportunities, and threats. For each of these characteristics, you should make theme content to underline all the best aspects of cooperation with you and to answer all potential questions and rejections of your customers.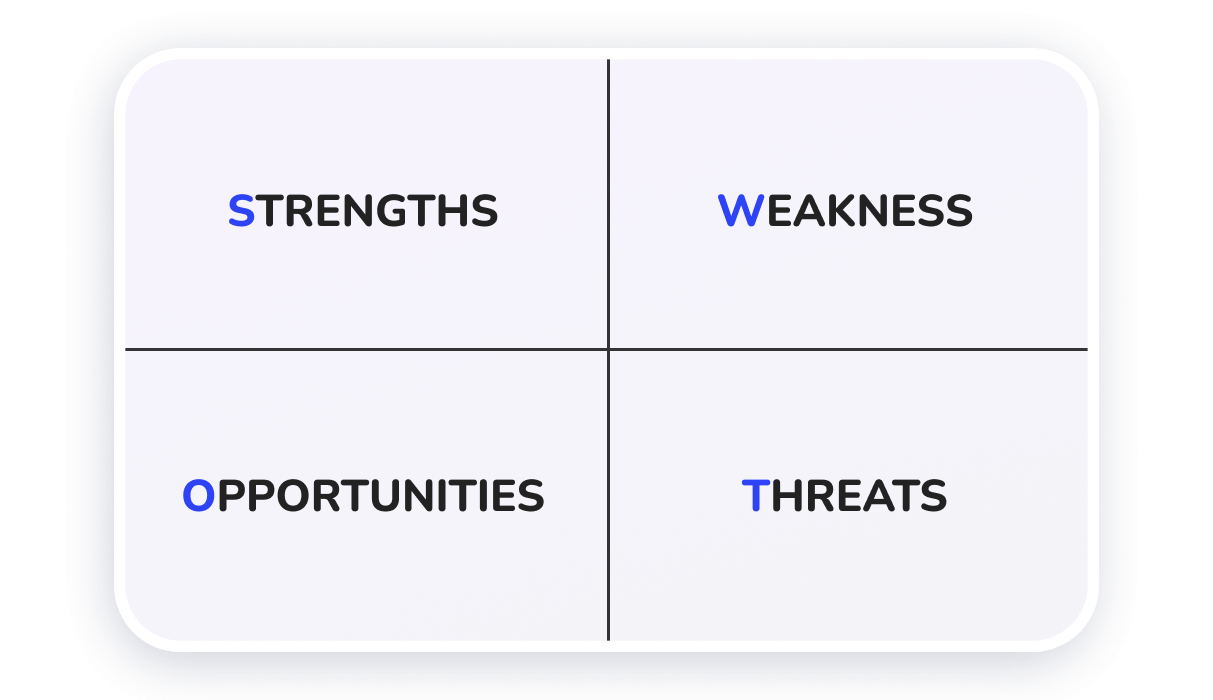 Let's imagine you have a massage center. Usually, customers are looking for masseurs, not for centers. But you also provide a diagnostic center with doctors, so that you can assign a patient a massage course with a predicted result. Or, you can focus on all safety measurements in your center, so every room inside is being properly cleaned and disinfected. Also, if the prices of your services are slightly higher than average, you can tell about a convenient location. When starting an Instagram business, you need to cover even the minor nuances of cooperation with customers. 
All these facts can be used as a decent ground for your content. You just have to find a way to implement them correctly. 
Strengths. You have a lot of masseurs. Show them! Make a gallery with your doctors and tell people their names, experience, and funny comment. People choose with their eyes and hearts, even if they are looking for a masseur.
Weaknesses. The prices are a little higher than average, but the location is convenient. Make a checklist of things that are forbidden after the massage. In this list, you can include the importance of having rest. And if you are located close to the subway, your clients will easily get home fast. This is how you are covering one minor disadvantage with a great benefit of using you. 
Threats. The lack of confidence in contact procedures due to Covid-19 infection. Make a longread that will show the importance of sterile massage rooms. Explain both obvious and unobvious facts. Mention that your massage center takes care of disinfection. 
Opportunities. None of your competitors combines diagnostics with massage procedures. Tell your audience a story of one of your clients. Tell them that no one could fix his problem. But by using your diagnostic services, he could find the desired help. You are heroes, while the client is happy. 
Headings and content plan for Instagram
After you estimated your value, created a portrait of the core audience, chose the area of important business tasks, found a strategy, and learned everything about how to start an Instagram page for your company, it is time to decide on tactical tasks. Your main tactical tool is a content plan. 
In a content plan, you group topics for posting by headings and estimate, when you will publish your posts. Your feed has to complement the life rhythm of your readers. For example, if you sell goods for professional trainers, you shouldn't make longreads in the evening, because your core audience will be busy with their personal training.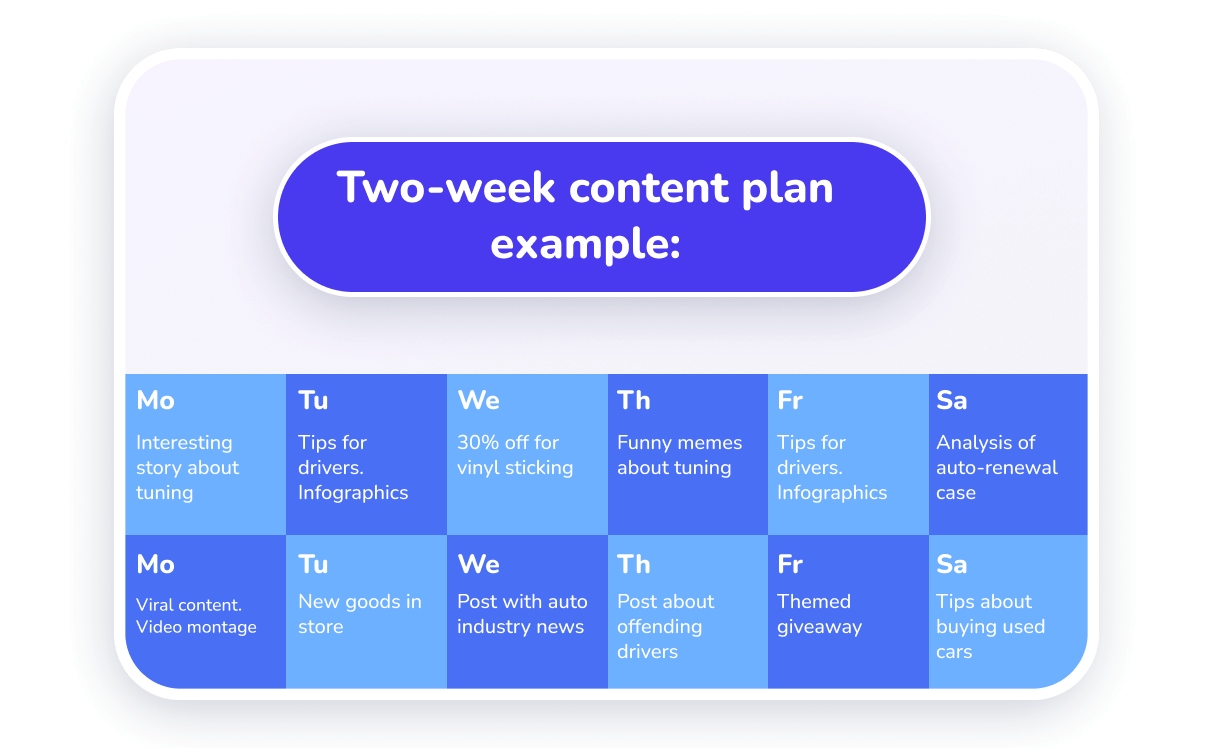 You can select a tool for working on your content plan, depending on your preferences. You can select Kanban, Google Sheets, Trello, or services for the delayed posting. A properly made content plan is the main answer if you are wondering how to grow your business on Instagram. 
The frequency and variety of your posting are the most crucial characteristics of your content plan. There are no universal rules about the frequency of your posting. Learn about your successful competitors, and you will see the minimum of posts that triggers customers' reactions. Try to make not less than two posts per week, or the Instagram algorithm will promote your competitors. 
The variety of posts on your Instagram feed can be achieved by combining topics and formats for posts. You received the structure of your topics while building the strategy. Your posts can contain quotes, videos, longreads, polls, checklists, and myth-busting. You can learn more about possible formats further in the article. 
In fact, all your content can be grouped by influence type. This is the most common way of content division. The common mistake of many people is that they know how to create a business Instagram, but they have no idea about how to manage content. 
Expert and educational. This content can highlight your professional position and can build a trusted connection with your brand. 
Entertaining and emotional. With this type of content, you can attract viewers' attention and build emotional boundaries with them.
Reputational. You tell users about yourself, your philosophy, working fundamentals, and achievements. This is a way to present yourself.
Selling content. This is the main purpose of a business. But even though sales are way too important, you should not post content that only sells. Clients will be exhausted by it. When setting up Instagram for business, focusing on selling content only will be a mistake. 
If the wisdom in the SMM sector was formed with aphorisms, the rule for useful and selling content ratio will be the following: "Offer three times (to look at something interesting) and beg one time (to learn more about your company or to buy something)."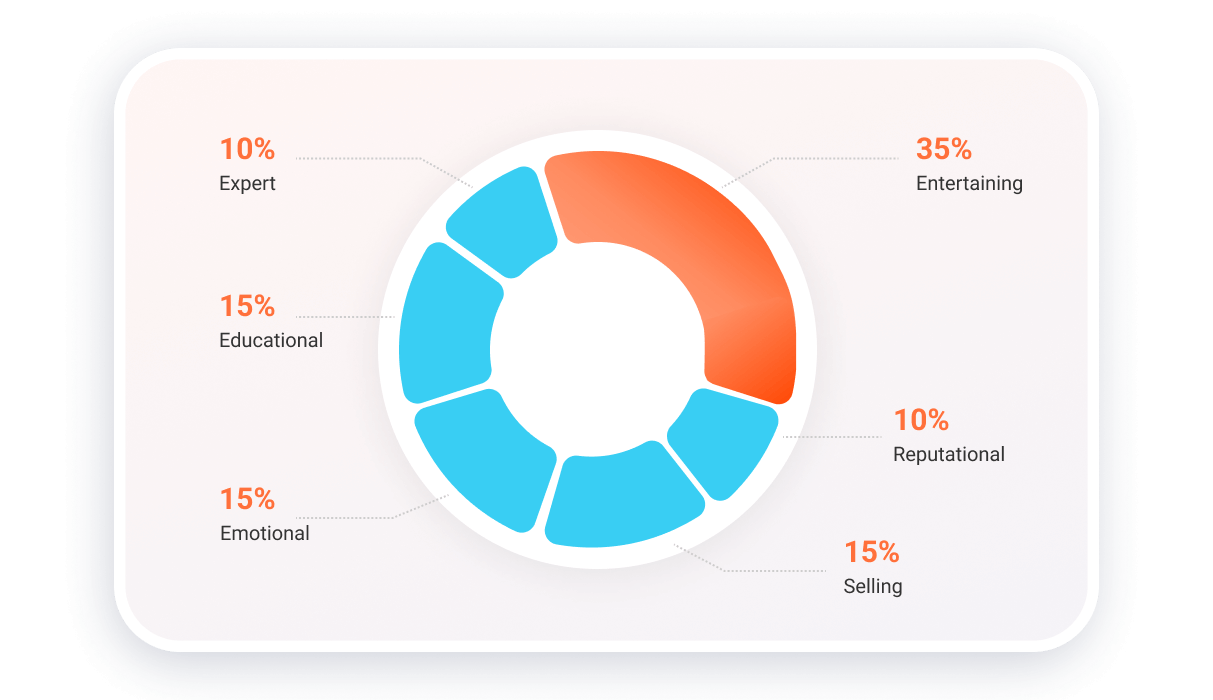 There are no detailed instructions about the content ratio. For example, a small drop-shipping store can place only posts that are focused on selling. However, it is more like a rule exception. Usually, selling and reputational content take no more than 25% of the overall post number, while the rest of the feed will contain only expert, educational, and emotional content. 
Style, decorating, and creation of Instagram content
The appearance of your social network, and the emotions you give with your text and images, are huge separate topics. Now we will only briefly tell you how to set up business Instagram.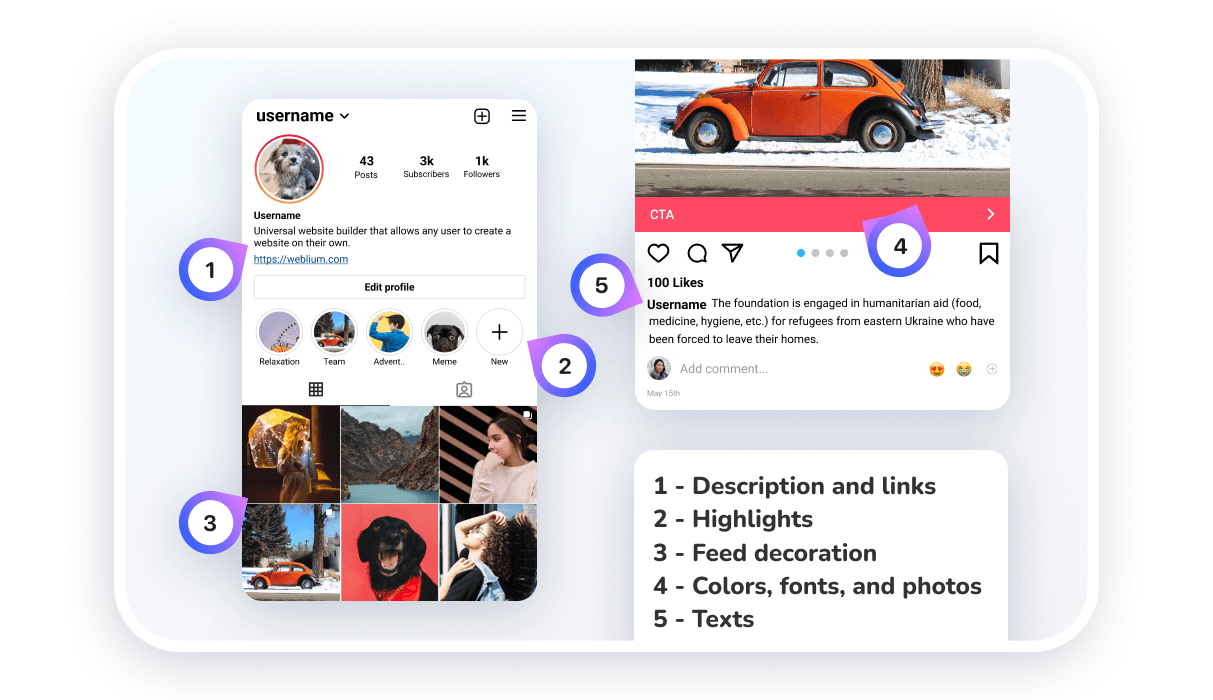 The description and a link. Here, you should choose between emotionally related to your customer motto and the list of main advantages. And you need to add the link to your website if you have one. 

Highlights. Group useful information for a visitor, such as main services, promos, delivery, payment, news, and fresh collections on one or several pages. By using some graphic editor, you can create a preview for your highlights. 

Feed decoration. When the user visits your page, he will see all the posts immediately. To make your feed original, you can publish text and photos in a chess order, add frames, or create 3×3 post blocks. But, to provide such content, you need to think twice about what to post on Instagram for business. 

Color, fonts, and photos. To determine what visual style you need, you should create a mood board. Include all the examples of inspiring content. To create drafts for your posts, you can use editors, such as

Canva

or

VistaCreate

.

Texts. Good texts are usually simple, understandable, and practical. Write simply and rely on texts you saw on Instagram pages you like. Try to catch the attention of readers with your very first sentence, while all other text should be formatted with paragraphs and emojis. 
Now, that you have a style and knowledge of how to set up a business Instagram, it is time to find inspiring ideas for your content. 
Ideas for Instagram posts. Educational and expert content
Lifehacks. Tell people about simple and unobvious ways to solve their daily tasks. There are communities focused on lifehacks, so it is easy to find and remake pieces of advice. However, while running your IG for business, you should post only lifehacks that are related to your company. 

Frequently asked questions. Do your clients have a lot of repetitive questions? Answer them in one post to help people. You can use your Instagram page for business not to just attract more customers, but to have additional contact with your customers. 

Checklists. Gather all the steps to achieve certain goals. The audience appreciates such posts and usually saves them. 

Newsjacking. Make periodic news compilations and add your thoughts. Mention your brand if it is possible. It will help you

promote your business page

on Instagram much better. 

Trends. Some businesses use trends as their base. Make compilations of popular products or future events in the sector you are working at. It will help you create an expert image of your company. 

Mistakes review. Mistakes are as popular as successes. You can tell about some extraordinary failures of your clients before they decided to use your services. 

Mythbusting. Usually, each business sector has some common myths that lead customers to mistakes. Tell about such myths in an ironic tone.

Interview. You can mix reputational and expert content. Your colleague can comment on some events, by giving a brief and expert opinion.

Statistics. If you have interesting data collected personally or from open sources, feel free to use it. Explain hard things by using numbers. The audience will appreciate it. 

Guides. The main fundamental of such posts is "One post = one issue". You have to fully ask all audience questions about a certain issue by using cards or longreads.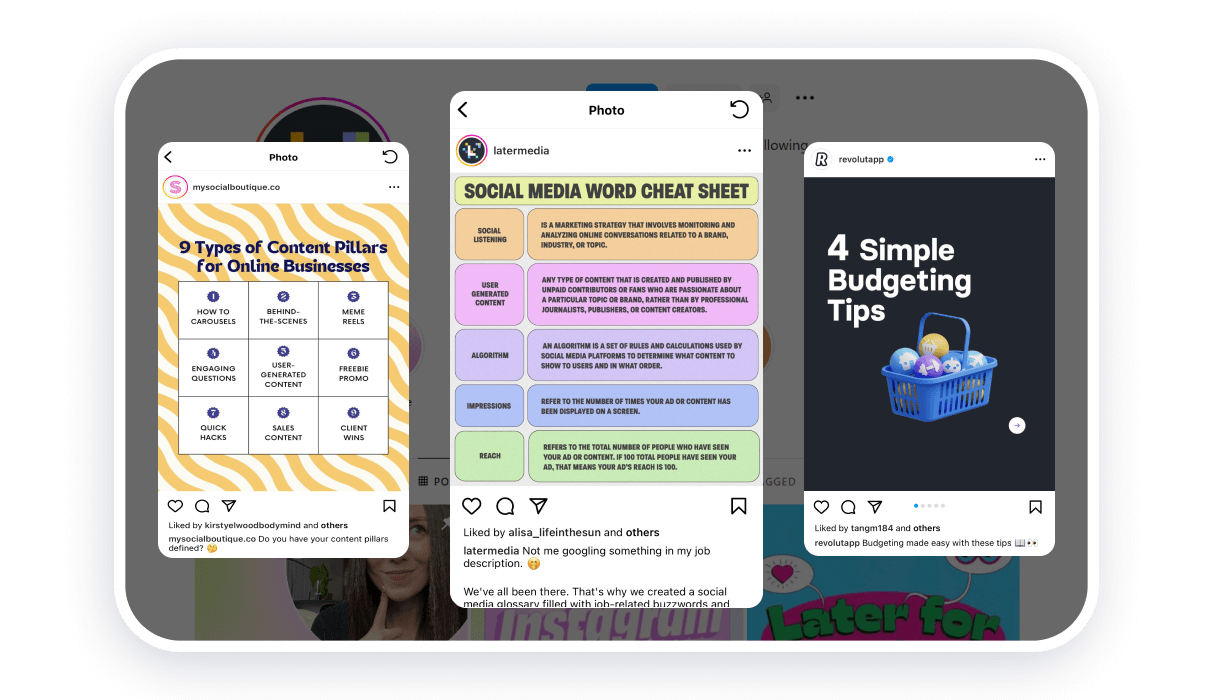 Ideas for Instagram posts. Entertaining and emotional content
Quotes. Attract the attention of your reader with a small text. You only have to find a proper quote. It might be a philosophical remark, a definition, or just an absurd comment. 

Motivation. Fix your value for the client. Users like such posts, because they feel closer to their desires. It is a great option, especially for business profiles that focused on different services. 

A hidden object. Make a small interactive post. Choose an item, which is relative to your business, or zoom it. Ask readers to guess what is in the photo. 

Questions for the audience. Be careful with interactive posts and publish them only if you get answers from your audience. The main idea of Instagram for brands is to know your clients better and make them feel more involved in cooperation with you. 

Giveaway. Try to start a giveaway with some prizes. Ask viewers to complete a simple task, such as making up a name for a new product. Participants will feel really involved in cooperation with your business, while spectators will be interested in what names were sent to you.

Dilemma. Ask your clients about making a sort of uncomfortable choice and tell you why they picked something (e.g., to choose an expensive suit with cheap shoes, or vice versa).

Compilations. Find some related books, movies, or articles to make a nice compilation. It can be everything. For example, a perfect playlist for a workout. 

Cats. If there are no creative ideas, just make posts with cats. But keep in mind that such posts are relevant only if you are desperate. The only exception is if you are running a pet store or vet clinic.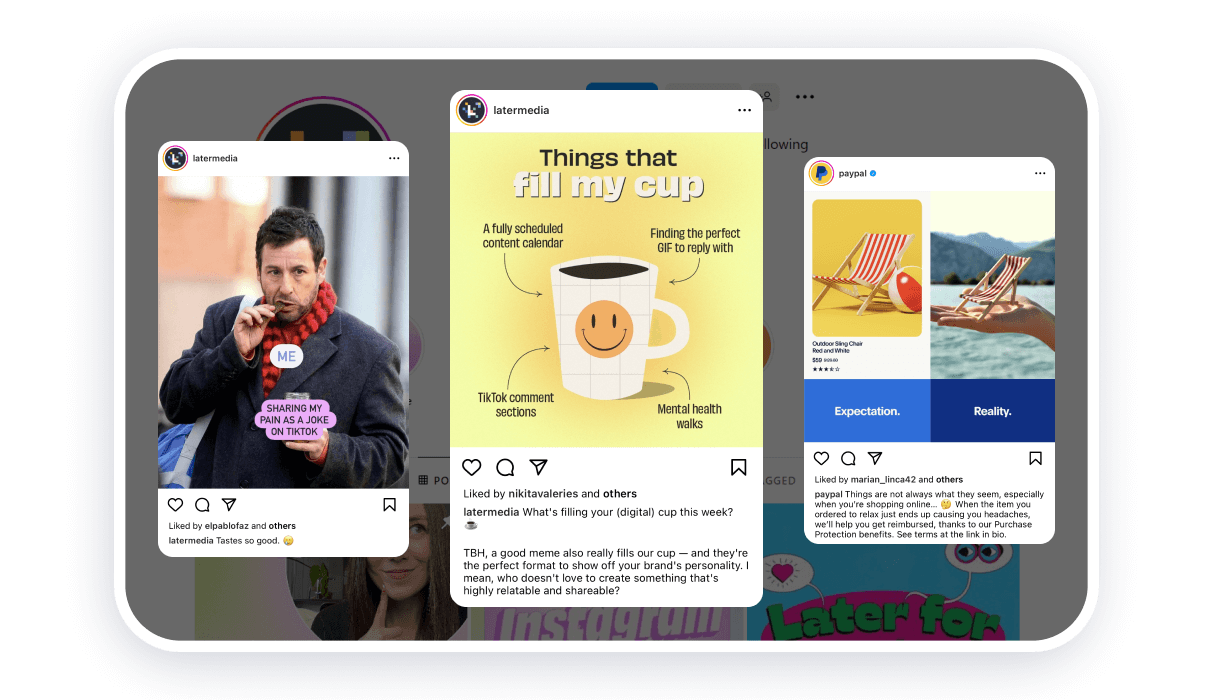 Ideas for Instagram posts. Reputational and selling content
Products reviews. Don't make too many reviews, but make them qualitative. You can be inspired by articles from other resources and just remake them. Reviews are great if you think about how to grow Instagram business. People enjoy expert opinions.

Clients' reviews. Don't hesitate and don't be afraid. Collect all the positive reviews from your comment section and post them in a feed. 

Announcements and news. Tell people about events and changes in your company only if you have close emotional boundaries with your audience. Also, it will be suitable if your audience must know the technical aspects of your work. 

Behind the curtain. Film the inner life of your business, such as the manufacturing process or teamwork on projects. Such posts have to be like stories. It has to contain a beginning, a culmination, and a big victory. 

Product comparison. Give your customers an opportunity to vote. For example, you can ask the best biscuit out of the two your baker shop makes. 

Work results. Make qualitative photos to get more reactions. Or, you can show results in a "Before/after" style, which might be more interesting. Business accounts on Instagram attract more customers when they show great results in their work.

Product maintenance. You should focus not only on selling your products, but on giving clients an opportunity to imagine using them. This is a great hook for finding new customers.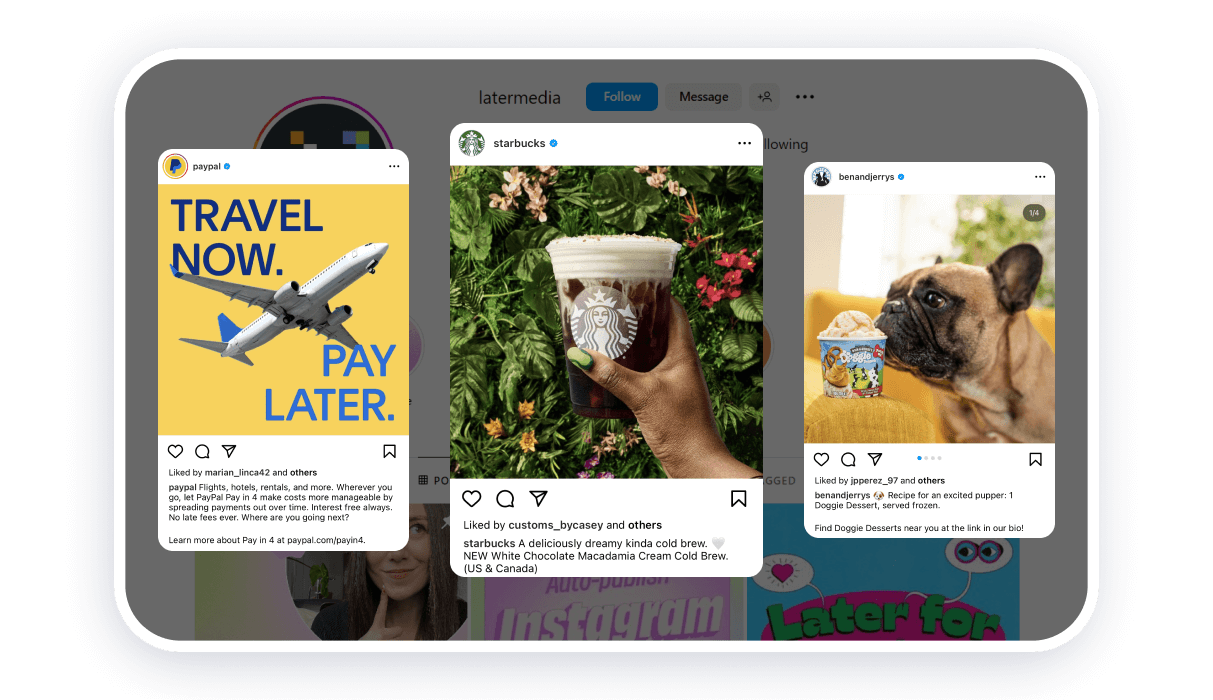 How to improve your Instagram page? Fixing the mistakes
You created a great Instagram page, attracted a loyal audience, made your brand more recognizable, and increased the number of orders. But later, you see that people start unfollowing you. And in a while, you can clearly see that the number of followers reduces. You start questioning, "Why is that happening? What did I do wrongly? Maybe I shouldn't use Instagram for my business?"
Nothing is wrong. And there are no issues with Instagram for your business. But you have to analyze your content to find and fix all mistakes. There are universal issues that lead to reducing follower numbers. Good Media held a great poll that shows 8 main reasons for unfollowing.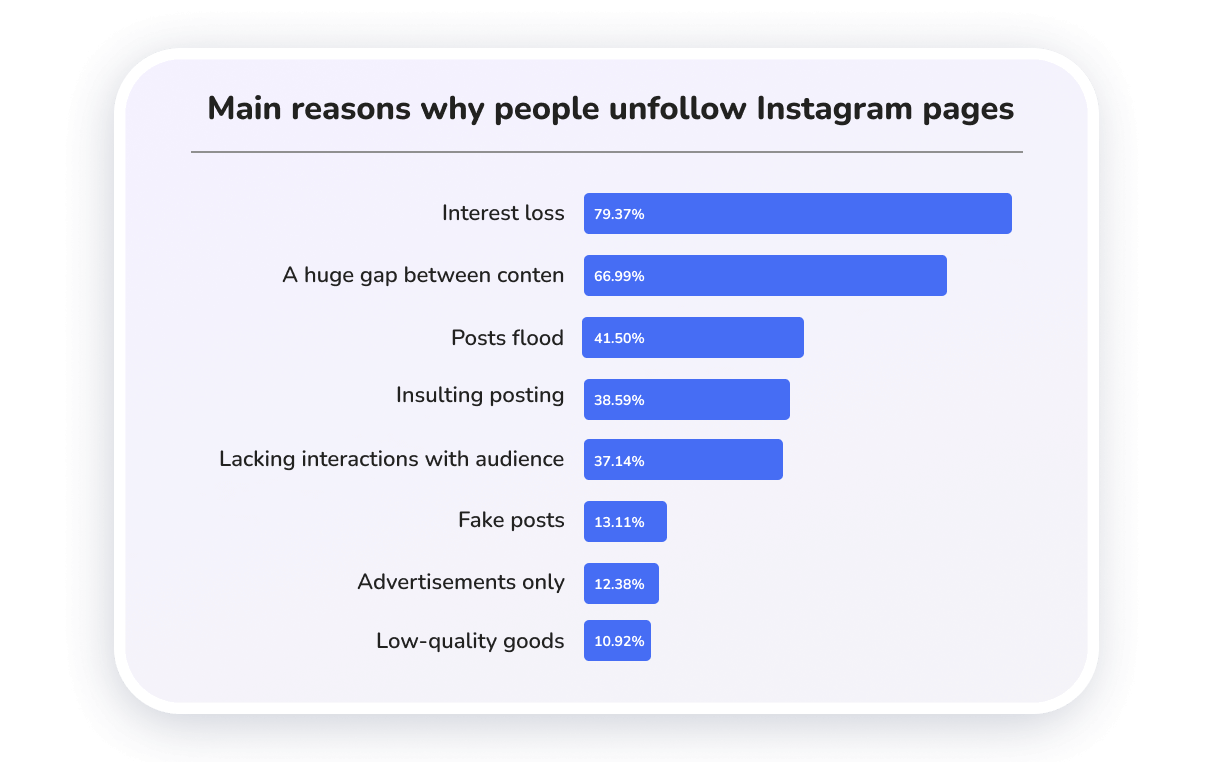 Loss of interest. Your content became not interesting for some followers. You should examine the metrics of the success of your posts and use ideas and topics that your audience liked. 
A huge gap between topics. You cannot write only about your goods and services, but you cannot use too different topics either. It irritates your followers. You shouldn't write about global warming if you are running an auditing company.
A lot of posts. Keep in mind that your Instagram profile is just a page in a huge book, but not the book itself. Even though sometimes your posts can be successful, due to frequent posting, the client can feel exhausted. Avoid excessive posting.
Insulting posting. A clear understanding that you will not make everyone love you will give you a nice way to be daring in your posts. But you need to know the limits. One day, you can cross the border, which will sound insulting to some customers. Don't repeat insulting posts if they caused major unfollows. 
There are less common mistakes: one doesn't interact with his customers, posts fake information, only posts advertisements, or has low-quality goods. 
No matter what results you have, you should examine your statistics at least three times per month. It will help you improve your business plan. Knowing how to run a business Instagram is not enough. You should always think about its development. 
Also, you have to improve your other online channels, such as the site, other social networks, email, and chatbots. Only this way you will make your business effective. 
If you create the website with Weblium, you will have an option to easily link it to your Instagram page. Websites created with Weblium support a quick export of products from your Store, while all the pages can include OpenGraph marking. With it, the page preview will be shown correctly.