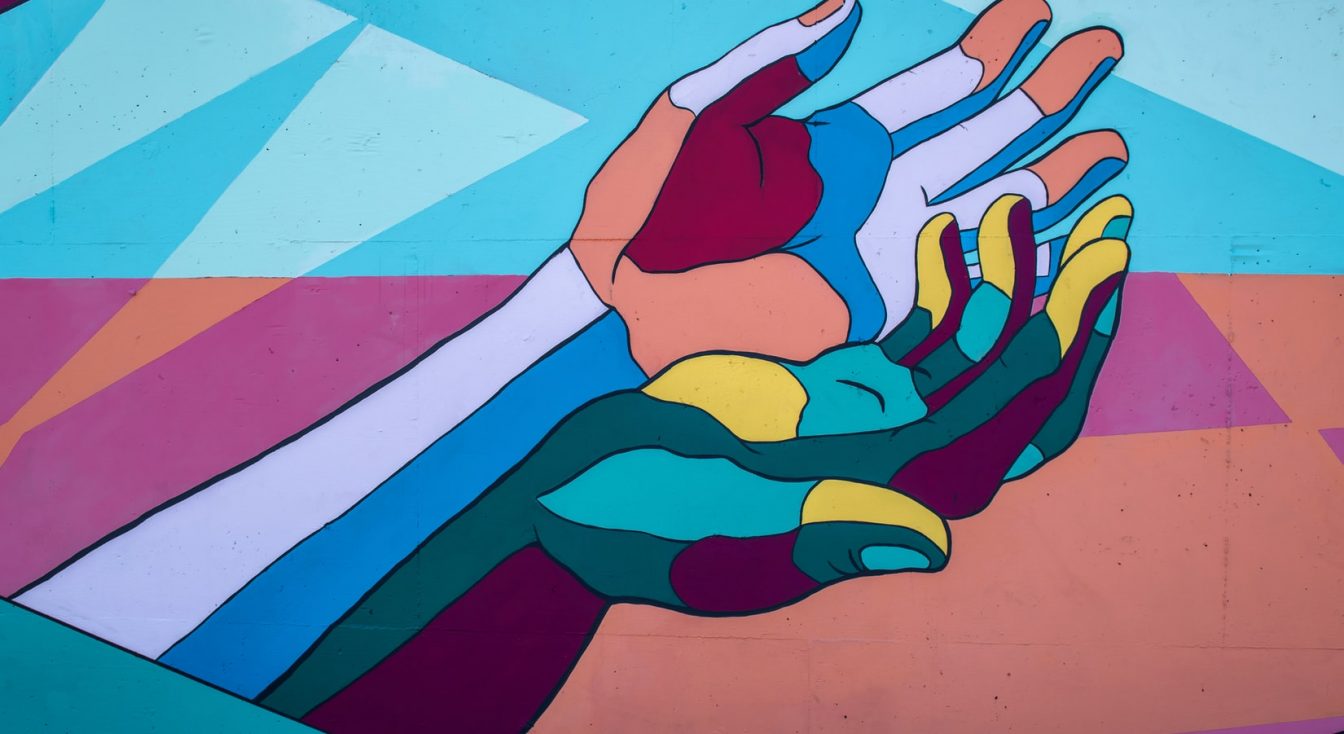 How to Provide Excellent Customer Service Online
It's a well-known fact that in today's hypercompetitive global marketplace, no business can afford to ignore the importance of customer service. Failing to meet customer needs and providing bad service experience is a direct way of losing customers, revenue and profits. Recent research found that poor customer service is actually costing businesses more than $75 billion a year. Fortunately, providing good customer service is not rocket science, once you know what consumers expect and how to leverage your website for delivering outstanding service experience. 
Introduction

Websites are still often considered as marketing or eCommerce machines by a huge number of business owners. However, a well-structured and well-resourced website can do more than sell – it can be a key customer contact point and a powerful service support tool. This blog post highlights some of the most essential elements that should be included on your website to make sure it's geared up to be the ultimate customer service resource for your customers and prospects, along with some easy-to-follow tips for improving your overall customer service experience.
Essentials for Website Customer Service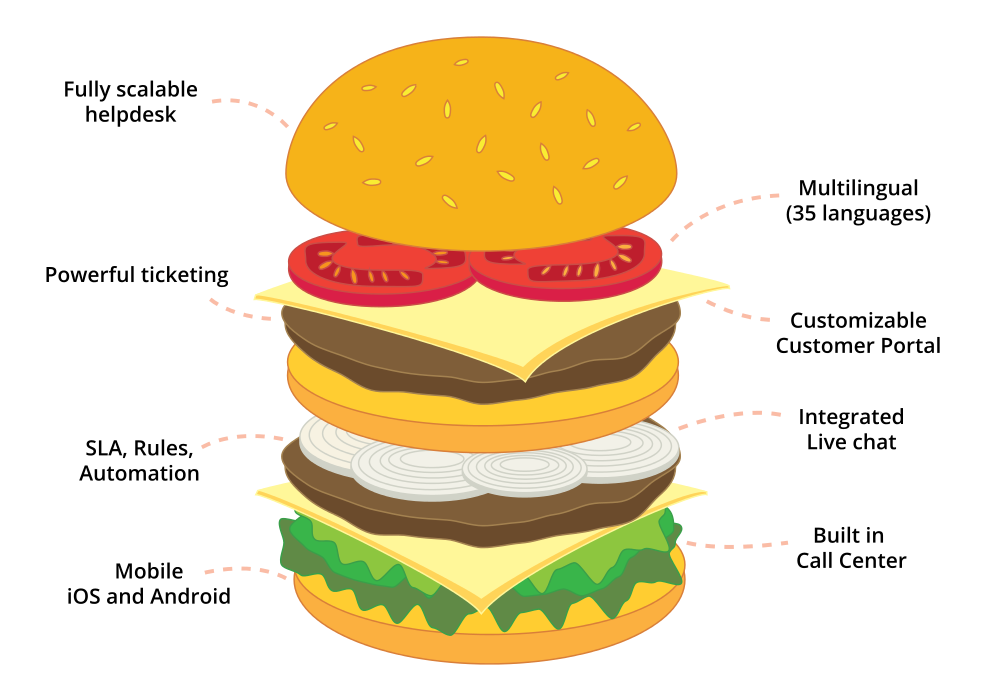 For online businesses, email still remains one of the key customer support channels to offer. With 91% of consumers using email every single day, and with majority actually preferring email for interacting with companies over other communication touchpoints, offering email support is a non-negotiable option for most companies.
Providing a contact form is a great way to make it even easier and more convenient for customers and site visitors to reach you with no need to actually leave your website. Besides, as a contact form allows you to require specific pieces of information – it can help to gather additional details about your customers for delivering a better service.
To make communication via email more personalized, try adding a professional email signature to each of your responses. Signature generators like Newoldstamp help to standardize the process.
Since today's consumers increasingly demand immediate support on the go, offering live chat support has become almost a necessity. Studies prove that live chat has the highest satisfaction levels for any customer service channel, while 63% of consumers are even more likely to return to a website that offers live chat as opposed to one that doesn't. 
While some consider phone support old-fashioned, the reality is that most consumers still expect it as they prefer the convenience of being able to pick up the phone and get connected to a live agent right away. In fact, despite the growing popularity of digital service channels, phones still account for 68% of all customer support interactions.
Customer service through social media channels has been on the increase over recent years. Very often, when traditional channels fail, consumers are taking to social media to voice their complaints. Having well-maintained social media pages that are easily accessed from your website will enable you to deliver efficient social media support.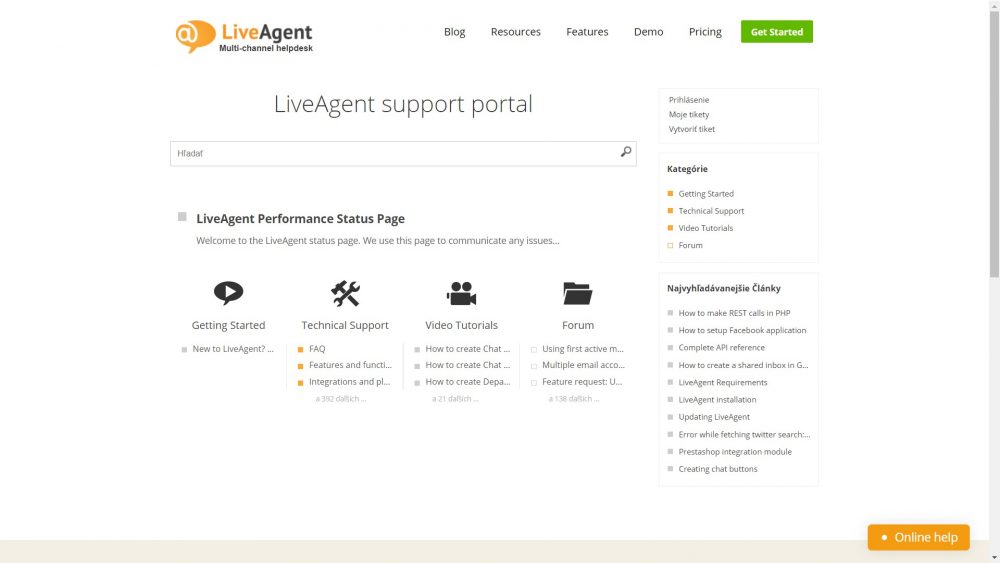 With over 90% of global consumers expecting brands and organizations to offer an online portal for self-service, this support channel should not be ignored. Being available 24/7, self-service can truly be a valuable support tool empowering customers to help themselves by searching for answers and resolving issues on their own.
Self-service options could include:
1. Knowledge Base
A Knowledge Base is a central spot for bringing helpful information to your customers where they can find answers with no time wasted looking for contact information, calling or emailing. It should consist of instruction-type articles providing in-depth information on using a company's products or services.
2. FAQs
A FAQ page should be dedicated to answering customers' most common questions and concerns. FAQs mostly cover the company's rules and policies about payments, shipping, order changes, returns, account management, security, basic troubleshooting, etc. Unlike knowledgebase articles, FAQs are supposed to be short and to the point.
3. Customer Forum
For SaaS businesses, enabling a customer forum is a great way to enhance their website's self-service options. A customer forum is basically a place where users can interact with each other, ask and answer each other's questions and share their knowledge, tips and tricks, best practices, insights, use cases, etc. 
4. Feedback Widget
Employing a feedback widget on your website provides a quick, easy and convenient way for customers to reach out to your team with any questions, problems or suggestions. It also helps to gather on-the-fly feedback that can further be used to improve your products and provide better customer service.
5. Helpful Resources/Guides
Depending on your business type and the needs of your target audience, you can expand your self-service offerings with additional helpful customer service resources and guides such as e-books, webinars, video tutorials – any valuable content that can help customers get the most out of your products and services. 
10 Simple Customer Service Tips to Follow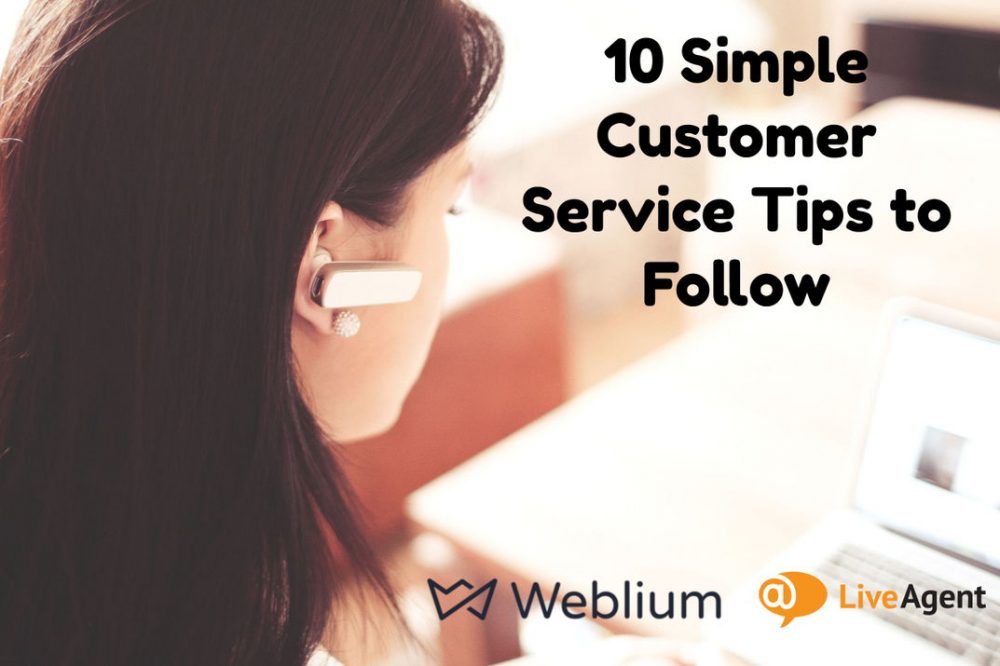 1. Know Your Target Audience
The first and probably the most critical step towards providing outstanding customer service is identifying and gathering as much data as possible about your target audience. That includes knowing what your customers and prospects expect from you in terms of service and which communication channels they prefer to use to interact with your brand.
2. Remove Obstacles from Your Website
Technical aspects matter in achieving a better customer service experience. Optimize your website and remove any potential obstacles and barriers that might stand in the way of getting quick and efficient customer support. Make sure your customers have easy access to all the contact options available on your website, all of them are working properly and agents are responding.
Weblium does a great job of focusing on a clean design: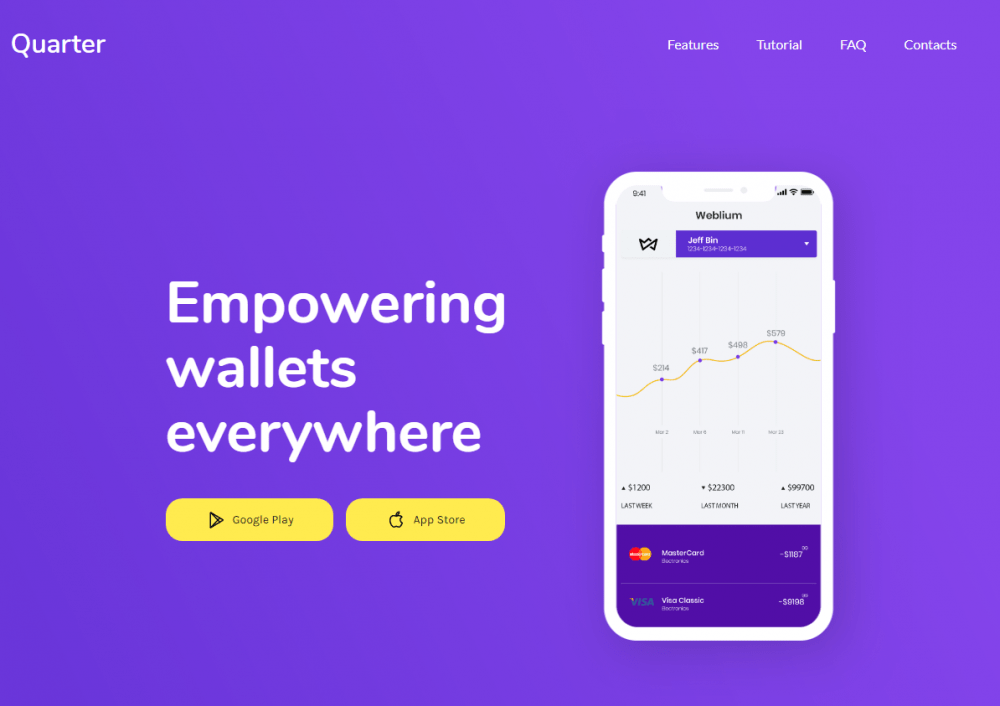 3. Regularly Update Knowledge Base & FAQs
Set up regular content reviews to ensure your knowledge base articles, documentation and FAQs remain up-to-date, relevant and valuable to customers. Whenever any changes are implemented, new products are released, new customer concerns and questions come up – the content should be revised and updated accordingly. 
4. Segment Your Website for Support Channels
Instead of offering support to all customers and prospects via all the channels, you might want to consider segmenting your support offerings. For instance, you can make some of your support options – such as self-service and live chat – available only to paying customers through log-in access.
5. Keep Track of Previous Communication
Taking into account that the majority of today's consumes typically use three or more channels to connect with brands and get their questions answered – very often during a single inquiry – it's important to keep track of all previous interactions in order to deliver a consistent service experience. 
6. Improve Response Time With Automation
As consumers have become more tech-savvy and more demanding, the speed of service is critical. By using help desk software, you can automate many customer service processes (such as automated ticket distribution, smart call routing, pre-defined chat responses) to improve response times.
7. Offer Technical Support if Needed
While obviously, not all businesses need to offer tech support to customers, for SaaS and IT companies selling products and services that require ongoing assistance with installation, troubleshooting, maintenance, upgrading, etc. – providing technical support is almost always a necessity. 
8. Proactively Invite Users to Chat With You
One study found that 78% of consumers like it when organizations notice they have been having difficulty with a website/ completing an order and contact them directly to try and help. If you are offering live chat support, enable proactive chat invitations for providing timely assistance to your customers and site visitors when it's needed most. 
9. Personalize Customer Service Interactions
Above everything else, customers want to be seen as individuals, not account numbers. Regardless of the channel, they choose to use or the stage of their customer journey, anyone who contacts your business should be treated with a personalized approach and a human touch. 
10. Seek and Analyze Customer Feedback
Regularly receiving and analyzing customer feedback is essential to know how your customer service is actually performing and whether your business meets customer expectations. It can also give you valuable insights on what exactly you can do to improve your overall customer service strategy.