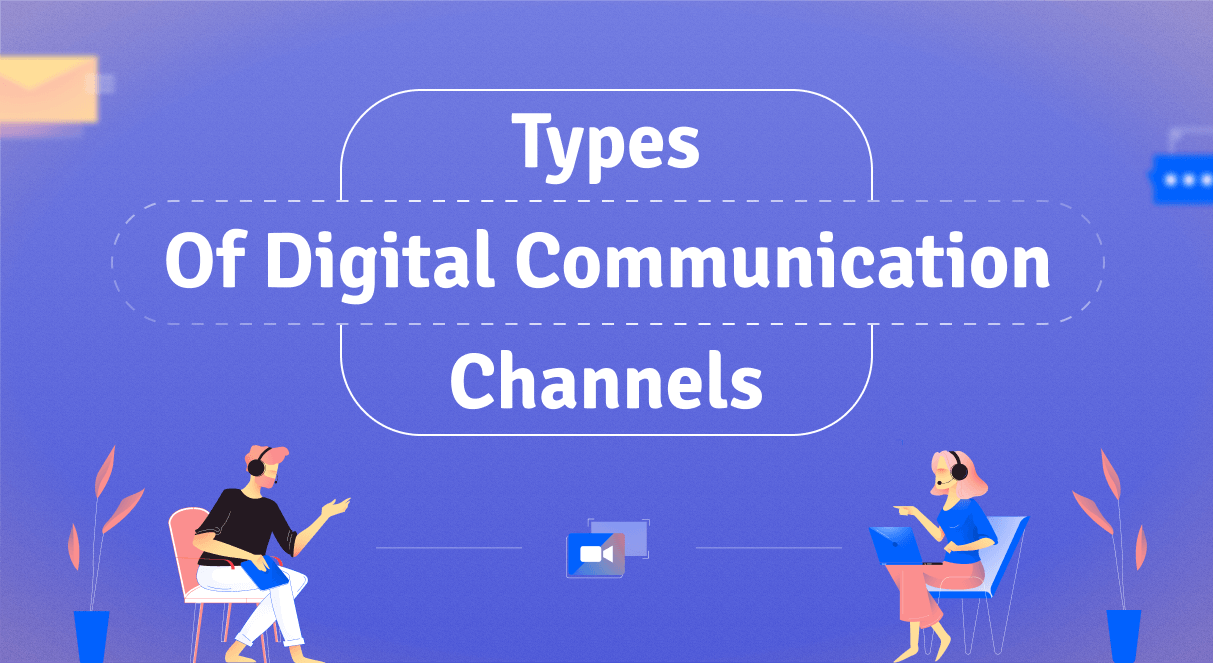 Top 5 Effective Types Of Digital Communication Channels
Communication channels are all channels through which you convey information about your product and company to customers. Each brand has different options for communicating with its audience. Consistently and systematically, marketing communications form the image of a product or brand by "sending" messages to customers and collecting feedback. They form an impression and an emotional response.
At the same time, different channels are suitable for different audiences. For example, Facebook is considered to be the primary content distribution channel today. But it doesn't mean that it's the best communication channel for you.
The choice of channels depends on the characteristics of your audience and the goals of your communication. Below, we will consider the 5 main communication channels and how to make them really effective.
Website
A website is often your customers' first touch with your brand. After visiting your site, there should be a minimum of questions left. Companies that stand out in their category often have a blog that reflects the emotional brand essence.
Typically, customers come to your site from organic traffic (by opening one of your blog articles in the search results) or through paid advertising (it usually leads to a landing page). Below we take a closer look at each of these channels.
Blog
Businesses that have a blog get 67% more leads than those that don't. A good blog is a blog with useful information. You can share cases, instructions, success stories, and so on. At the time of creating your blog section, define several categories of articles and the general tone of voice for your blog: should it be friendly, instructive, semi-official?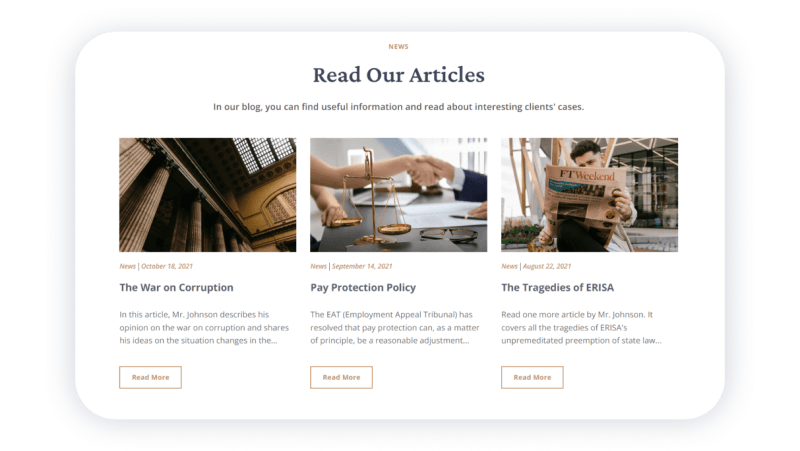 Hints: 
49% of users

say they use Google to get more information about some product or brand, so, use brand keywords in your articles.

Long articles with 3000+ words get x3 more traffic.

Articles with images get

94% more views

than articles without images. Most of all, people like images with other people.
Landing page
The average conversion rate for landing pages is 9.7%. But you can do even better if you keep a few things in mind.
Remember that a large number of users open your landing page on their mobile phones.

Don't use too many form fields. Reducing the number of forms to just 4 can increase the conversion by 120%!

There should be only one offer on one landing page, so as not to confuse users. If your landing page contains more than 1 offer, it can reduce conversion by 266%.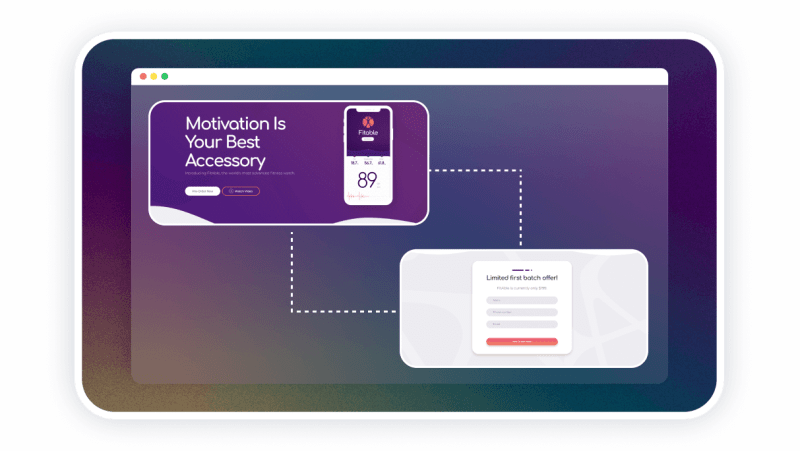 Hints:
Simple yet compelling

copy

is better than large paragraphs and long sentences.

Consider questions that users may have and display them in the FAQ section.

Reviews are one of the important points of contact at the selection stage.

Blocks with images of people on the landing page have a 66% higher CTR than those of objects.
Live Chat
Despite the popularity of chatbots, communication with a live person is still in demand. It is important for users to get answers to their questions quickly. In the United States, live chats are on the 2nd place in terms of user preferences after phone calls. 63% of users who have used live chat on your website will more likely return to you. This is something that businesses often overlook, although it takes literally a few seconds to add a live chat to your site. For example, on Weblium, you can set up integration with LiveChat or Tawk.to in a couple of clicks.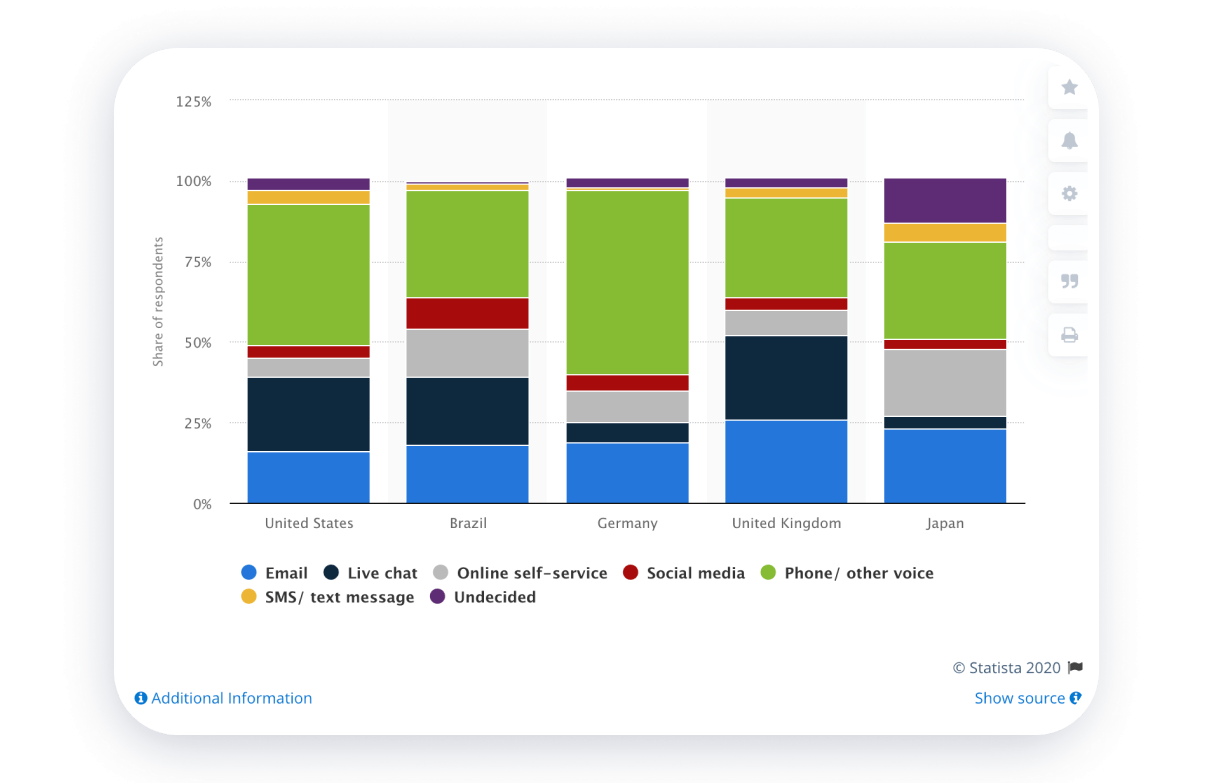 Hints:
Users expect a response within a few minutes.

Nobody likes typical messages from a robot when looking for an answer to a specific question.

For loyalty, your technical support team should communicate not in formal but in human language.
E-mail Marketing
This channel is considered one of the best ways to return investments from your marketing activities. For every $1 spent, you can get $42 of revenue. This channel is suitable for important messages on product updates, promotions, etc. Plus, 80% of SMBs use this channel for retention.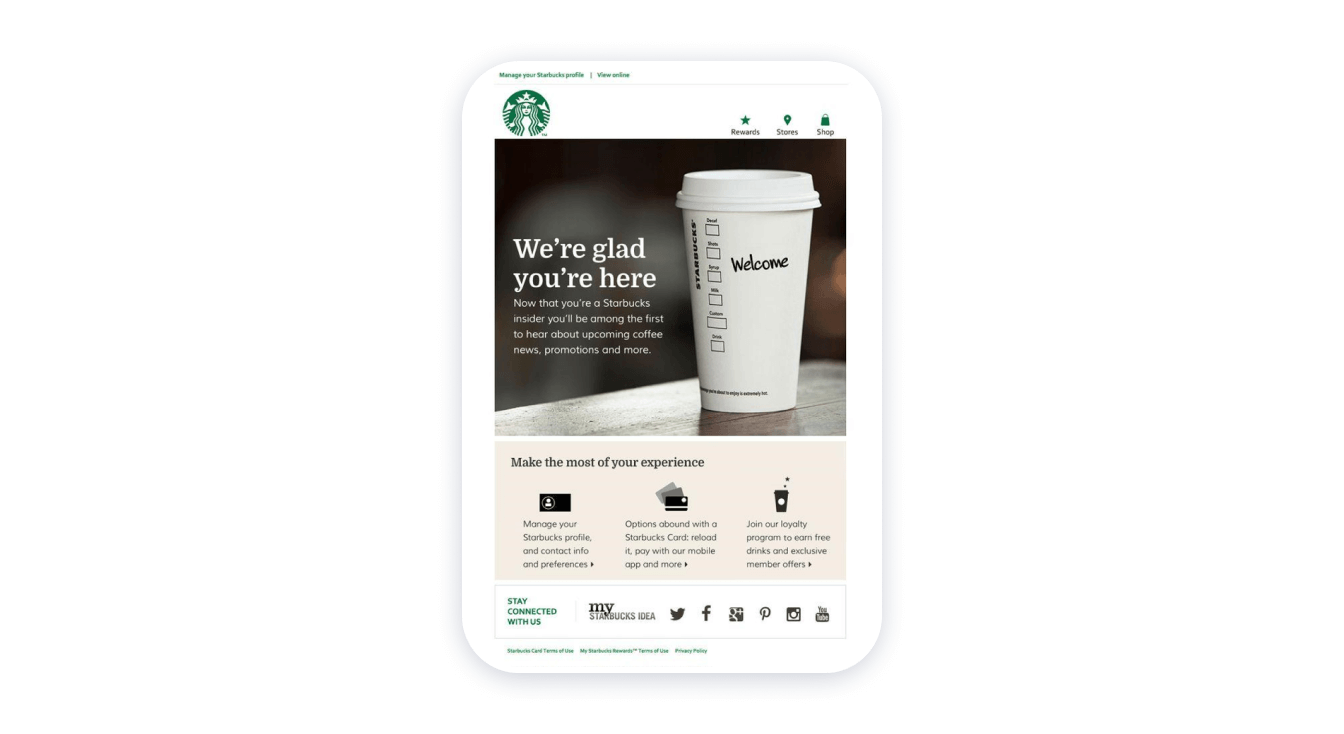 Hints:
You can track when each letter was opened, on which device, analyze the viewing depth and a number of other parameters.

Use segmentation, personalized messages, and individual offers.

We recommend using beautiful templates to make your letters easier to read.

Deliver information briefly with images.
Social Media
Instagram, Facebook, TikTok are platforms where you can communicate with your audience in a more informal way, earn loyalty, and draw attention to your products through entertainment. Social media provides tremendous opportunities to promote any brand if you choose the right communication strategy.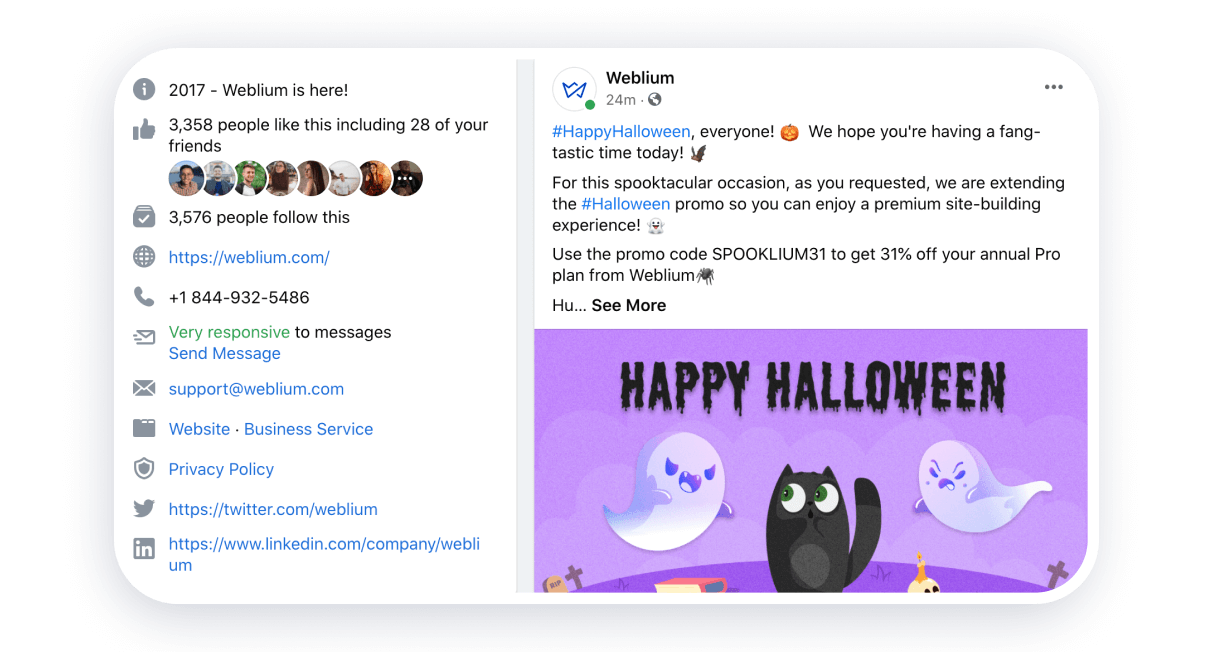 Hints:
Facebook is a very powerful tool for distributing video content

(79% of video marketers

use Facebook as a video marketing channel).

Instagram ranks second in return on investment. The most active audience is at the age of 25-34.

Social listening is the №1 tactic on social media.

Do not be too serious on social networks.

Your main goal on social networks is to amuse users and gain their loyalty – no one will make a purchase from your first post on Facebook.
Messengers and Chatbots
People tend to install fewer applications, while everyone uses 1-2 messengers every day. Therefore, many brands have their own channels in messengers to distribute important information (promotions, discounts, etc.). Chatbots also gain popularity as users can place orders at any convenient time. For 64% of internet users, 24-hour service is the best feature of chatbots.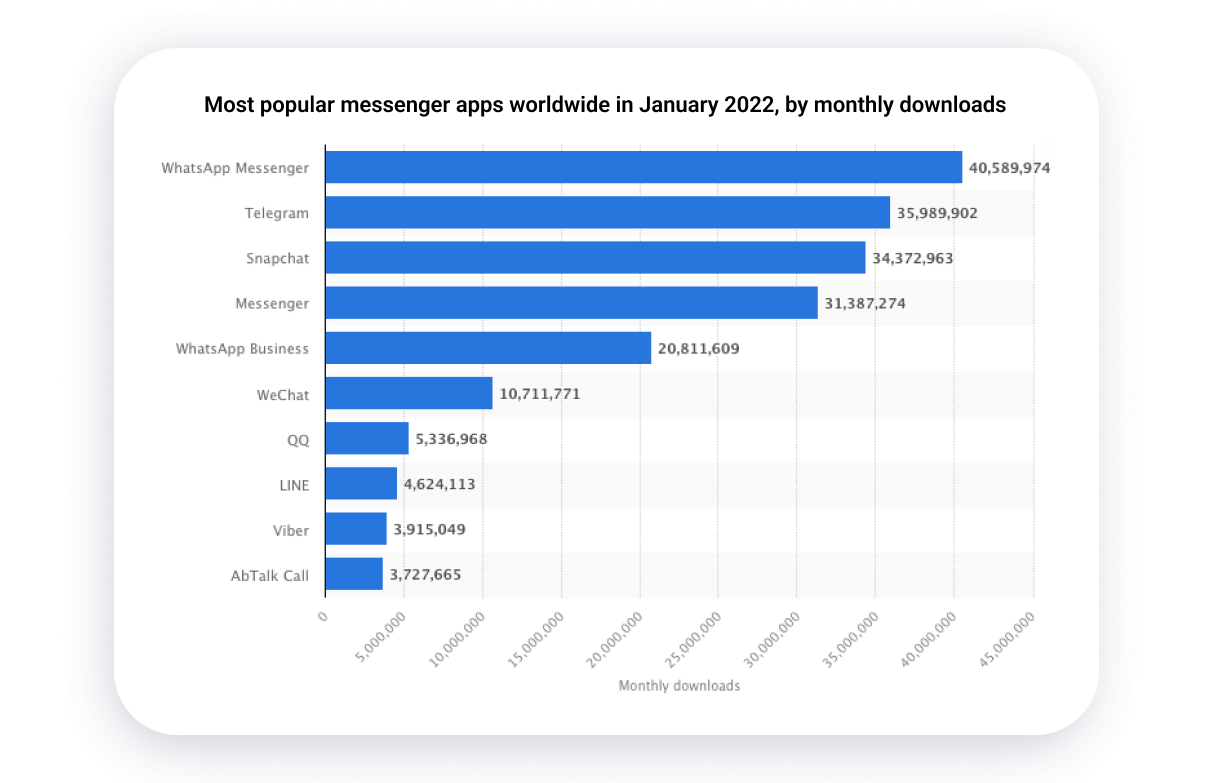 Hints:
The main messengers today are WhatsApp, Facebook Messenger, and WeChat.

While users wait for an answer no more than 2 minutes in a live chat, they are more loyal to messengers.

Chatbots can significantly reduce the workload on managers and help you stay in touch with your consumers 24/7.

 3 in 5 millennials have used chatbots at least once, and almost 50% of shoppers aged 30-44 prefer using a chatbot as their communication channel.
What Should Be the Tone of Voice of Your Brand?
Communication is like a relationship. A person's desire to have something in common with your brand, to form a connection with it depends on your tone. According to recent surveys, 65% of customers say they're emotionally connected to brands that show care about them. And 64% of customers pay attention to the brand's values. As you work out your brand strategy, you also need to decide what your tone of voice will be.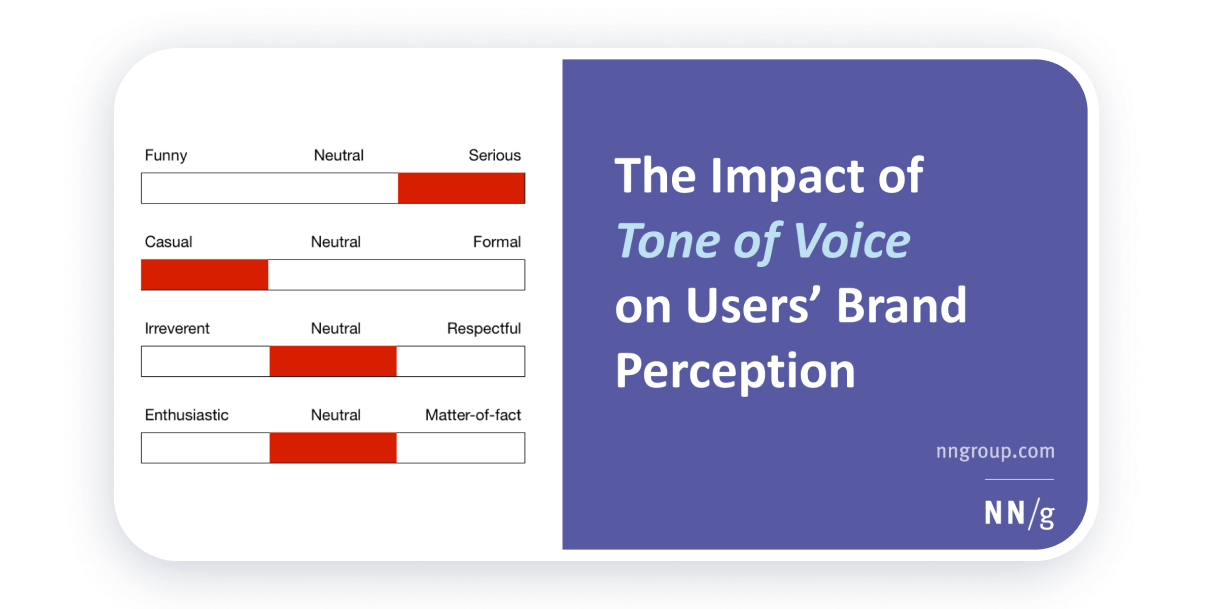 How to Define Your Tone of Voice 
To define a tone of voice, refer to the core of your brand. Remember or write down your values and mission. Define what you are doing, why you are doing it, and how it helps improve the life of your target audience.
Here's a step-by-step guide on how to determine your tone of voice:
Determine the DNA of your brand (who you are, what you do, what are your strengths, why customers need you, etc.)

Imagine that your brand is human. Create a detailed portrait of him or her.

Determine your target audience and create a portrait of a typical client.

Think about how these two people could communicate with each other – this is the tone of your brand.

Make a guideline on how to communicate in different channels, where the boundaries are. For example, how to answer phone calls, and how to write emails. Everything should be within the same framework, but it may blur a little.
Here are examples of famous brands' guidelines: Mailchimp, Microsoft, Starbucks.
Summary
There is no universal answer to the question of which channels are the most effective. You should first study your target audience, understand what platforms it uses. Next, make a guideline and identify the most important channels for your brand. Don't try to cover all platforms at once – it's better to focus on a few of the most effective channels for you.
Start with a plain and user-friendly site, as a website is a must for everyone in 2022. You can create a beautiful landing page or multi-pager effortlessly on Weblium. And then you may move on to other communication channels.