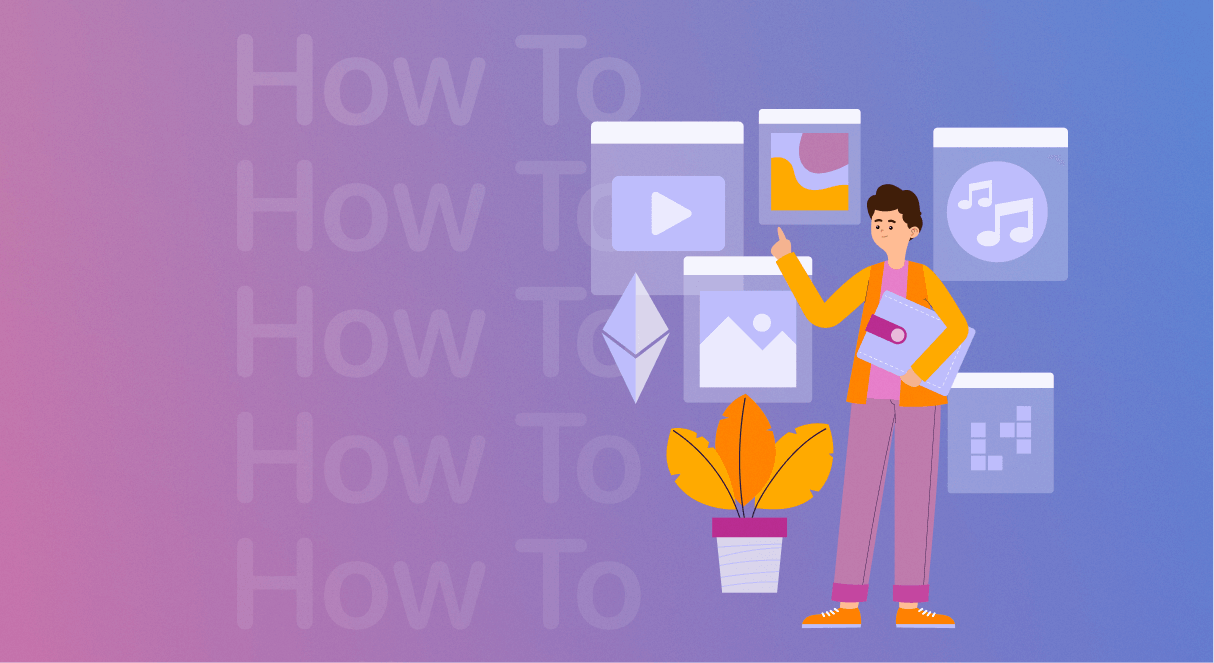 How to Sell Digital Downloads
Have you noticed that our world is being digitized more and more every day? Just some 20 years ago, we read paper books, we listened to music on vinyl records, and later on audio cassettes. And the money was exclusively paper or metal.
Our world has changed a lot and this gives new opportunities to people who see modern trends and follow them. And one of these trends is the intensive growth of sales of digital downloads and goods.
What is a digital download?
A digital download is any product that you sell online that has no physical form or content. Digital downloads include thousands of different types of products.
Here are just a few of the main categories of digital downloads:
software.

digital keys and pin codes;

digital books, magazines, articles.

game accounts.

various training courses, online classes, and info products.

audio, video, photo.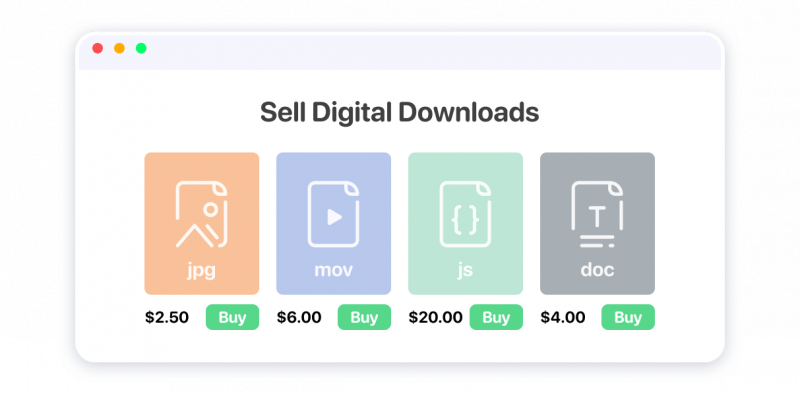 Each of these product categories includes a large number of subcategories. For example, digital books. In a broader sense, this includes texts and articles for SEO or social networks.
Your company is a team of talented writers that creates creative SEO content? It's time for you to expand your business beyond your country and reach the international level! Creating an online store is the best way to sell digital downloads to customers from all over the world.
Key advantages of selling digital downloads
The production and sale of digital downloads have several undeniable advantages over traditional trade:
Ease of creating digital products. Anyone can create a digital product (write a manual, create a video course, etc.).

It is always interesting to create a digital download. By creating a unique digital product, you are doing what you love the most, sharing your experience with others.

Low cost of production. The creation of a digital download does not require significant costs or does not require costs at all. This means that the digital product is highly profitable. Of course, if it is sold at all.

Passive income. Once you create a digital download, you can make a profit for a long time.

The digital product does not take time for delivery, it can be received immediately after payment.

Access to free product promotion. Using your website, social networks, and digital product catalogs, you can successfully promote and

sell downloads

almost for free!
Choosing the best way to sell digital downloads
You are a young entrepreneur and you have decided to start making money online? You think, "why don't I try to sell digital downloads on my website?". These are the right thoughts! This will take your business to a new level! Now you need to answer the question: "where to sell digital downloads with the maximum benefit for your business?".
The answer is simple. For effective sales on the Internet, you need a platform – an online store. This will be your shop, where you will attract potential buyers and offer them your products.
What you need to decide right away – how your website will work. There are two options – development from scratch, creating a website on a CMS or using a site builder. The site builder is more preferable because:
it is faster. Site builder offers you a ready-made website templates. You may add any elements on it in few clicks; 

it is easier. You don't need

coding skills to create a website;

it is universal. Site builders offers you all tool for promotion your website. You don't need to download or install additional plugins yourself.
Now you need to choose a good site builder for your future online store. This is exactly what we are going to do now!
How to choose a site builder for selling digital downloads
When choosing a CMS that is ideally suited to your needs, it is necessary to rely on several objective criteria:
Ease of operation (adding and editing content). Some site builders are easy to understand, with a clear editor and an easy admin panel. Other site builders have a large number of different functions and settings, but they are suitable only for experienced users or professional web designers.
It is worth paying attention to such parameters as mass price changes and the convenience of editing digital product cards. What do you prefer: automatization o or doing everything manually?
The number of built-in functions. What do you want more – a simpler solution or a professional site builder with a lot of different functions? If a description, a few photos, and characteristics are enough to

sell digital downloads

, there is no need to pay more for a complex online platform.

Integration with various online services. You sell your products on Facebook, Instagram or other popular online platform, and you want to import and export goods from there? Choose a site builder that will give you this opportunity.

Payment methods. The site builder should be able to calculate the cost of the goods and have its modules of popular payments and delivery calculation systems by default.

Compatibility with Google Analytics. The CMS must be integrated with Google Analytics in the "E-commerce" mode. This will help you track a lot of useful data about the state of sales and much more.
Conclusion
Selling digital downloads using a website built based on one of the CMS described above is a good way to increase the reach of the target audience and increase your profit. Ordinary users can also earn money by receiving interest from the sale of digital goods on the online platform.