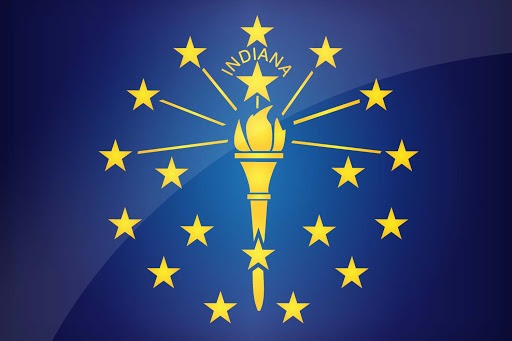 How to Start a Small Business in Indiana
If you want to know how to start a small business in Indiana, then follow this simple step by step guide: 
Step 1. Find a business idea
Start a business from an idea: you can simply take one of the existing business ideas, and improve it a bit. Entering an existing market is easier than forming it yourself. And the idea does not have to be global; you can start a micro-business that requires minimal investment.
Among the best small business ideas in Indiana (Upd: 2021), you should pay attention to the following:
Food Processing Business;

Digital Marketing Agency;

Fitness Center;

E-commerce Consultancy;

Smartphone Repairing Shop;

Microbrewery;

Furniture Shop;

Daycare Services;

Social Media Agency;

Bed and Breakfast;

Cake Shop;

Gift Basket Business.
To evaluate the viability of a chosen idea, ask yourself a series of questions:
What can you offer to your clients (do your customers need your product or service and how will it differ from similar products and services)?

To whom will you offer your product (find out what obvious (or yet hidden) need of the target audience will your product satisfy?

Where will you be selling your product (where will you locate your store – or, maybe, you are going to sell your products online only)?

How much will your product cost (estimate the approximate cost of the product, analyze, what price will make customers ready to buy your product)?
If changing a location is not a problem for you, pay attention to these busy cities of Indiana, which are more suitable for starting a small business:
Indianapolis;

Carmel;

Fishers;

Zionsville;

Munster;

Bloomington;

Evansville.
Step 2. Conduct a market analysis
Now you need to analyze the market, find out if people really need your product. Do the following:
evaluate competition – identify the positive and negative sides of competitors;

find the features that differentiate your brand from the competitors;

compare prices, quality of service, assortment (for a product business), and find the qualities that will make you better than your competitors.
Step 3. Make a short test of your business idea
If you do that, then you will spend less time, effort, and money in case of failure.
Use personal assets to test ideas, give minimal advertising, make the smallest possible product, and try to sell it. If the quick start does not provide the first sales, then you need to revise the plan, idea, and look for mistakes.
Step 4. Create a website
The website will give the business a lot of benefits because your site is:
the face of the company (having your own website significantly increases the image of the company in the eyes of potential customers and partners);

a virtual round-the-clock office and a business card (at any time, the user can visit it and get the information he needs – a detailed description of goods and services, testimonials, contact details, working hours, etc.);

an opportunity to declare yourself (an opportunity to eloquently show your specific advantages over competitors);

a tool for doing business (attracting customers, partners, suppliers);

a means for information sharing (goods, news, promotions, discounts);

an inexpensive, but effective way of advertising (at least 30% of customers learn about your company through the site);

the ability to effectively build work (the ability to significantly relieve the work of office employees, the ability to answer more potential customers to more questions);

the perfect tool for interaction with consumers (the ability to communicate with customers directly, conduct surveys, research to help understand what exactly your customers are interested in).
At the same time, creating a site will not be expensive and will not take much time if you will use one of the modern website builders. Try creating a website with Weblium for free and get a bunch of exceptional advantages like SSL-certificate and Google cloud hosting, intuitive editor, and the opportunity to create a really unique website design, AI, that will ensure that your website design is perfect and other tools.
Read more about 75 Extraordinary Website Ideas for Launching a Site in 2021
Step 5. Start planning your business
You need to try to understand in advance how profitable your business will be. Therefore, a business plan should include several important components:
production plan and calculation of the cost of goods or services;

promotion plan and cost estimates for advertising and other types of communication with customers;

an organizational plan and an assessment of the salaries of employees, as well as external (eg, courier) services;

a financial plan that takes into account all sources of financing and income, as well as everything, including one-time expenses and taxes.
As a result, you will see what investments you will need to start the project when it is going to become self-sufficient, how long will it take to return the invested funds and what profit can you expect to get.
Step 6. Think about attracting investments
There are many ways to attract money into your business:
seek state support. If your business is important for people from your region or even the whole country, then the state can provide your business with guarantees, inexpensive loans or loans, preferential leasing, and rental;

raise money with crowdfunding. If you are sure that your project will be interesting and useful to a large number of people, you can try to find investors on crowdfunding websites;

attract an investor. Private investors sometimes invest in startups, most often in tech projects.
Tip: always add a minimum of 20% to the required amount of investments. This will be your "stock", that you may urgently need in case of force majeure.
Step 7: Form your business
It's time to "become visible" to the law and register the company as a legal entity by choosing a business structure of a company. We recommend you to choose LLC since this form of organization of the enterprise has several significant advantages:
it is considered to inspire more trust;

it provides you with some protection from personal liability in case if your business gets sued;

it is easier to configure and manage;

is has a favorable tax regime.
The cost of creating an LLC in Indiana is only $90.
Step 8. Register for Taxes
Your company will need an "EIN" (the so-called "employer identification number"): without it, you will not be able to hire staff, open a bank account for business, etc.
Pay attention to the taxes that you may pay:
if you are going to sell physical products, you usually have to register for

Sales Tax

;

if you are going to hire staff, you need to register for the Unemployment Insurance tax on behalf of the staff you hired.
Step 9. Start developing your business
After you have carried out the tests, adjusted the plan and made your first sales, you can engage in business development and refine everything that you wrote in the plan to perfection. Now you can improve your website, increase the number of warehouses or offices, hire more employees, etc.
Moreover, you have already received the first money from the orders and you can reinvest them in the development of your business.
If the money you have is not enough, then you can resort to loans and borrowings, because business brings money and you can get investments with greater confidence.
Step 10. Promote your business
Now you can start aggressive advertising. You should use many advertising opportunities. Look for customers on the Web, do offline advertising, engage in direct sales, etc.
The more advertising tools you use, the better the result. But be sure to record the results and filter out ineffective advertising tools so as not to drain budgets into empty ones.
Step 11. Scale-up your business
If your business model had success in your city, then you can open the offices in other cities. If you don't want or have the opportunity to expand your business activity to neighboring cities, then you can just capture the adjacent business direction.
For example, if you sell household appliances, you can simultaneously open a repair service office and provide paid repair services.
Create your small business website