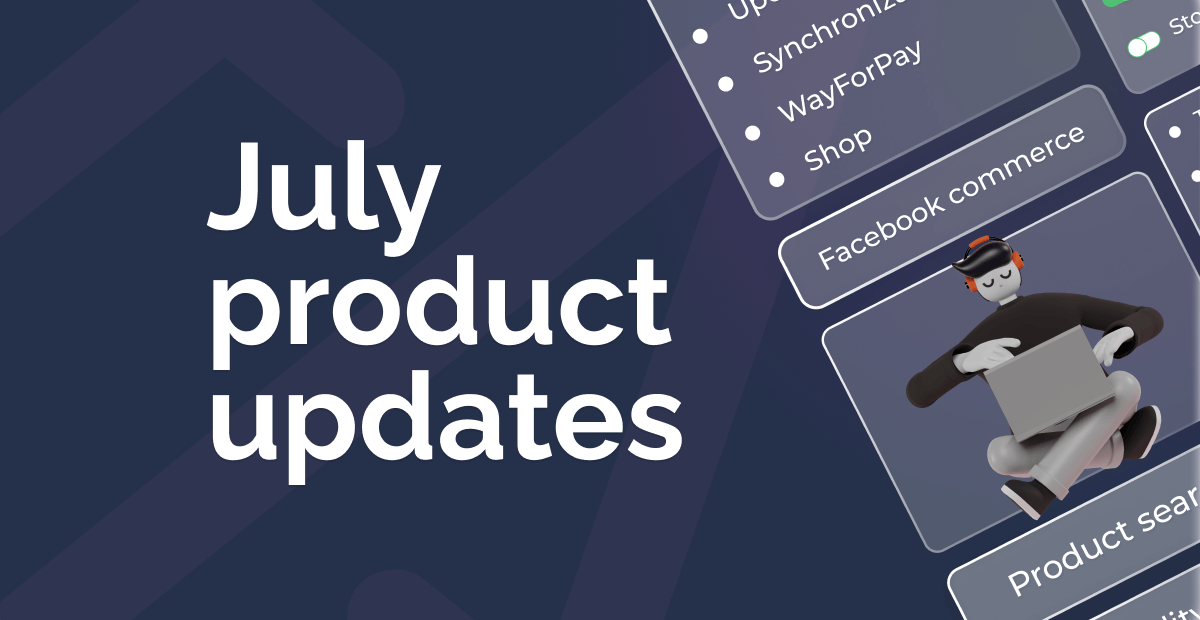 July Product Updates 2021
July heat can't stop the Weblium team! During the second summer month, we've updated our online store and prepared some neat new features. Do you want to know more? Let's dive into the details!
Connecting your store to Facebook & Instagram Commerce Manager
Now you can synchronize all your store products with the Facebook & Instagram Commerce Manager. You can use this platform to sell goods and automatically create ads for each product. This sales channel will significantly increase your audience reach and conversion rate, maximizing your profits. Add some fuel to your business with Facebook & Instagram Commerce Manager!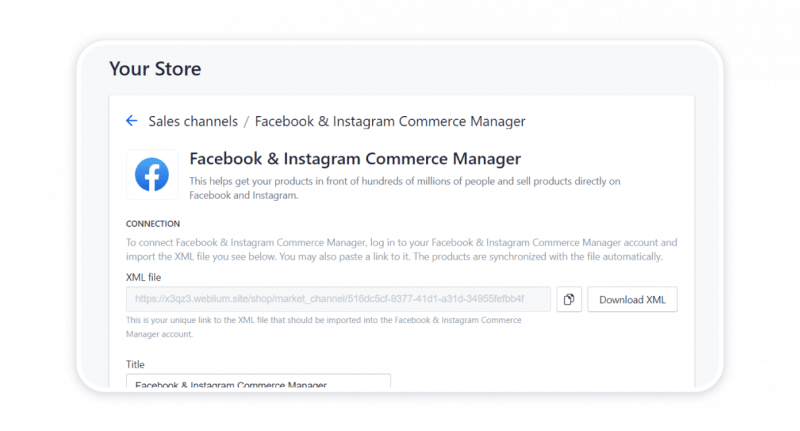 Inventory tracking for your store
Tired of writing down your sales into a notebook? Meet inventory tracking! This feature allows you to set the number of a particular product in stock and automatically updates it to "Out of stock" when all goods are sold. Inventory tracking applies both to individual products and their variants, maximizing your stock management opportunities.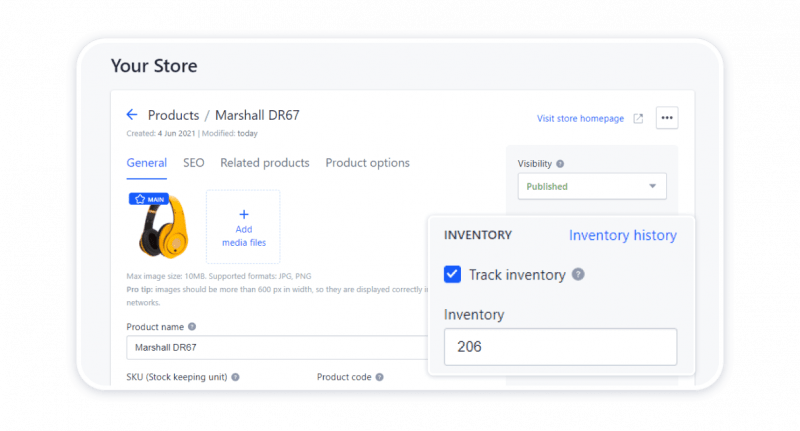 Store search
It is very important for your site visitors to locate a product they need in the catalog. To make it easier, you can now add a store search field anywhere on your website. This feature allows your customers to quickly find the item they're looking for by keywords or SKU and add it to the shopping cart.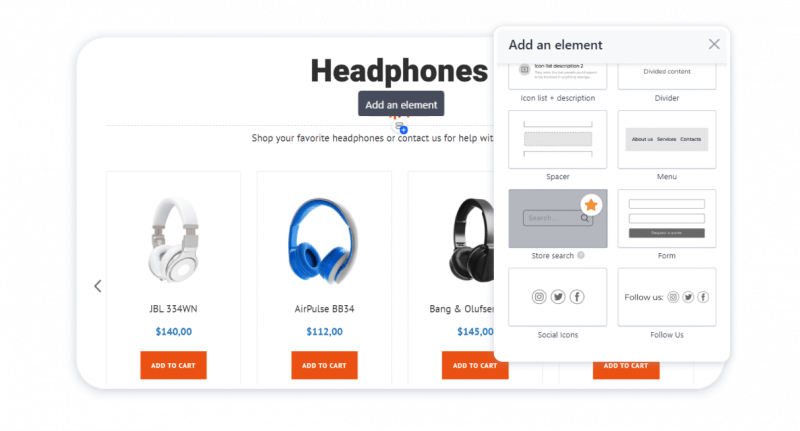 New payment method – WayForPay
Weblium has already integrated lots of payment methods allowing you to accept payments from customers all over the world. But we're not stopping there! This time we added WayForPay. This service facilitates fast and secure payments via Apple Pay, Google Pay, Visa, Mastercard, and Privat24. In addition, you can set up online installments via PrivatBank and Monobank that will be useful for your Ukrainian shoppers. Hurry to set up WayForPay and maximize payment opportunities for your clients!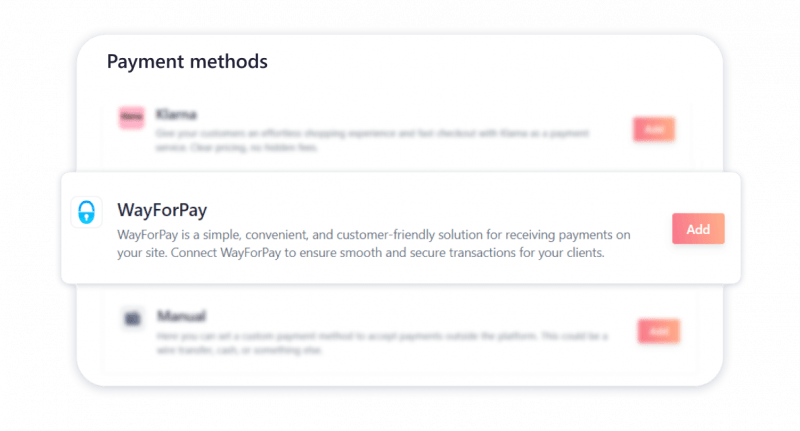 Setting up payment methods for subscriptions
You could add only one primary and one backup payment method for all your Pro subscriptions up until now. Our team updated payment settings, and now you have the opportunity to set up a primary payment method for each subscription separately. This feature will be helpful to our users that create multiple sites and would like to set different credit cards or PayPal accounts for different Pro websites.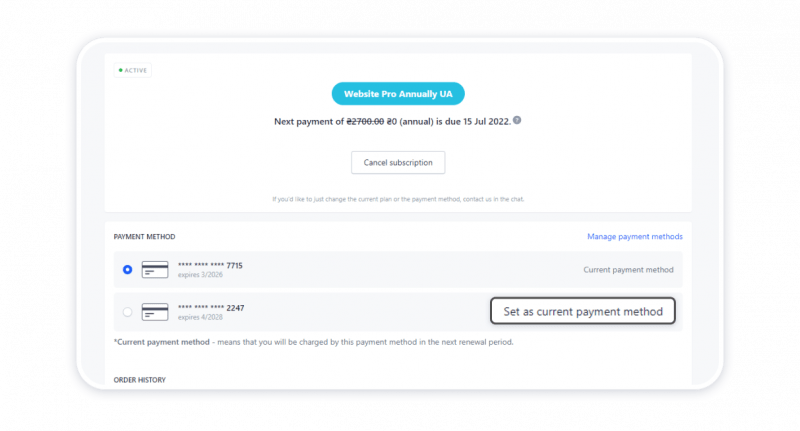 Copying blocks to multiple website pages
You asked, we listened! You can now copy blocks to multiple pages of your site with a couple of clicks! Especially useful to those of you who add and update the same block on most of your site's pages.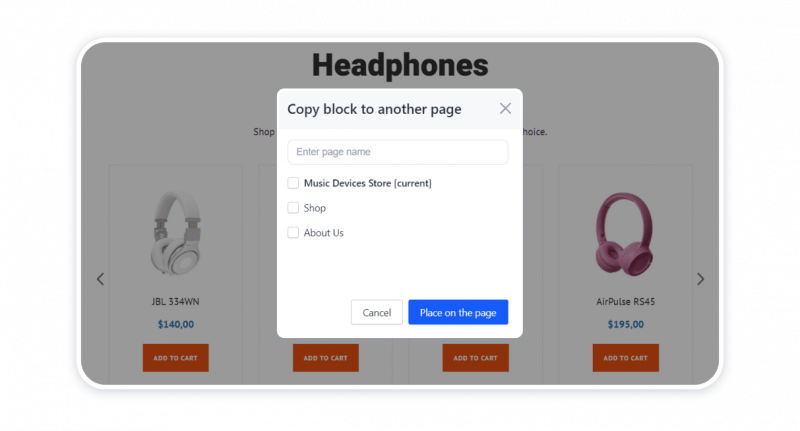 New website templates