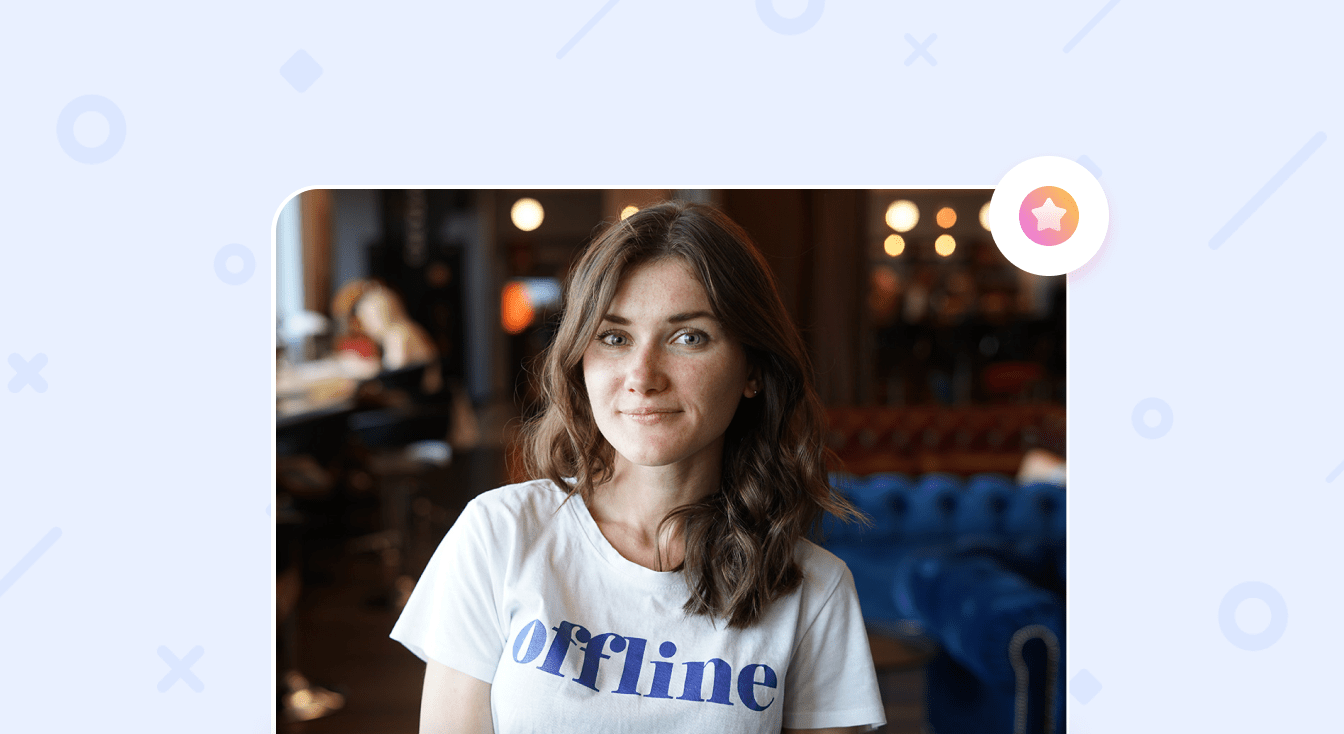 Reteam Agency Success Story
We keep motivating you with inspirational success stories of Weblium clients! 
Today, we'll talk to our Ukrainian customer Victoria:
CEO and co-founder of BazaIT (HRTech);

co-founder of IT Product People;

co-founder of Reteam Agency (HR Consulting);

member of international WTECH community for women entrepreneurs;

speaker at conferences, lecturer and mentor in several educational projects.
Despite her tough schedule, Victoria agreed to this interview with Weblium devoted to her successful HR project Reteam Agency.
Interviewing Reteam Agency Co-Founder
Victoria, tell us about your business and why you need a website.
We are engaged in recruiting and HR consulting for IT companies. At some point, I realized that our agency really needs a website. An acquaintance of mine worked at Weblium, and he advised me on your service. So, now we have a really great Reteam Agency website. I was filling it with content myself!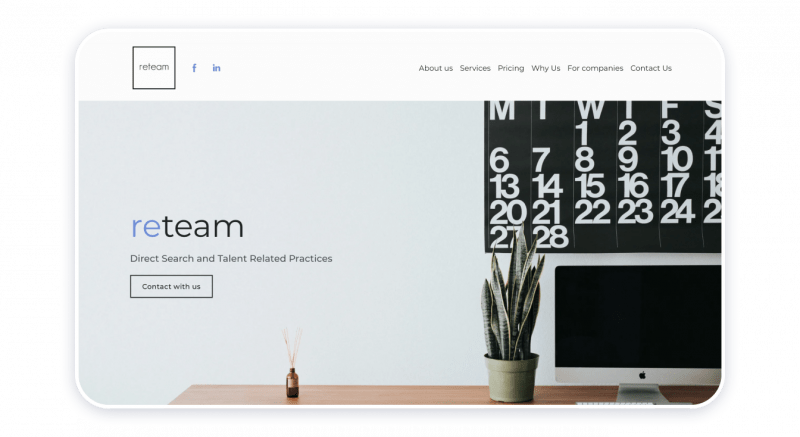 Super! And why you decided to go online? 
You know, before we had a website, I used to send presentations to our clients. And it was so inconvenient! We can't really include all the info to a presentation. Because it would be too long and overloaded. Besides, there are lots of updates all the time — new clients looking for candidates and candidates looking for a job. 
I used to send doc files to some of them and presentations to others. It was so chaotic. So, we really needed to systematize everything. That's basically the main reason why we needed a website. And I'm so very happy we finally have it! Now I just send the link, and everyone can see all the info and find exactly what they need. So, the site is my best friend now, it's so very helpful!
From my own experience, I can tell you that a website is a must for any business, it's your business card literally. Even though we have pages on social networks and take part in webinars and HR conferences, it's the site what represents our company. 
On our site, people can:
learn about the company and our team;

check out our services and prices;

read our customers' reviews;

follow us on social media;

find out a lot of interesting and useful info about us.
So, it was a huge dream of mine to launch a website for our Reteam Agency. And I'm so very glad it finally happened! 
We are so very glad for you too! Please tell us more about your website building experience. Did you create it yourself? 
Not really. In fact, I ordered it from Weblium Studio. I shared my expectations with them, we discussed everything, they offered various options, and I was like "well, that's our brand color, it should be like that", "I like how it looks or I don't like it". That's basically how we worked with the Studio. They were polishing the site until the moment I liked everything on it. 
When everything was ready, I started filling the site with our branded content. Even now, when the site is already launched, I still make some changes almost daily, add and edit some info. You know, there are always lots of updates in our sphere. And making all these changes on Weblium is really easy!
We often hear that from our clients! Have you created any sites before?
Yes. I have another IT company. It also has a site, but we ordered it from developers. Before that, I created a landing page on Tilda myself.
As far as I remember, at first, I started with Google Sites. I put all the needed blocks together and filled them with our branded content. After that, I switched to Tilda and there I developed a landing page myself.
I would not say that it was difficult, but that wasn't what I liked. Since I am not a professional, the site didn't look really beautiful. So, this time we decided to order a site from Weblium professionals to make sure it ends up really perfect 🙂
What a blessing to hear that! So, our Weblium Studio helped you with the site, but what about SEO settings? Did you set them yourself?
Actually, I haven't indexed the site yet. But I'm really lucky to work in the IT industry, so I know how to do that. And it's cool that you have a SEO checklist for inexperienced users.
Sure, we're doing our best to help our clients! I see that your site is in English. So, you deal with foreign markets, right?
Since I'm in the IT industry, our target audience basically consists of specialists and product companies that work for foreign markets. And they all speak English for sure. That's the reason.
I see. And do you track any specific metrics or set ambitious goals for this site?
No, I don't have such goals. It's my brand that helps me sell our services, not the site. Roughly speaking, the site is my assistant.
When someone asks me what candidates or vacancies are available, I just drop a link to the site. When they ask me about our conditions and pricing, again, I just send the link.
So this site is basically our online business card for the Reteam Agency.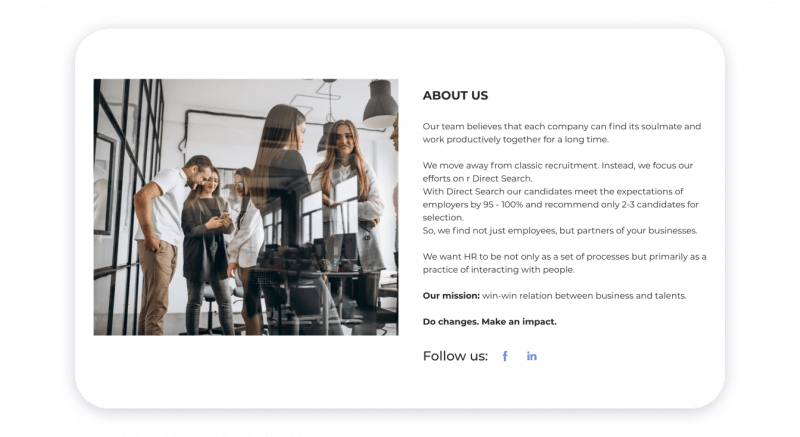 Would like to share your impressions of working with Weblium at the end of our interview?
Sure! Please tell your team that they are great. You have a really awesome product!
And it's so very pleasant that it's our local, Ukrainian website builder. And you're so very interested in hearing customer feedback to improve it even further!