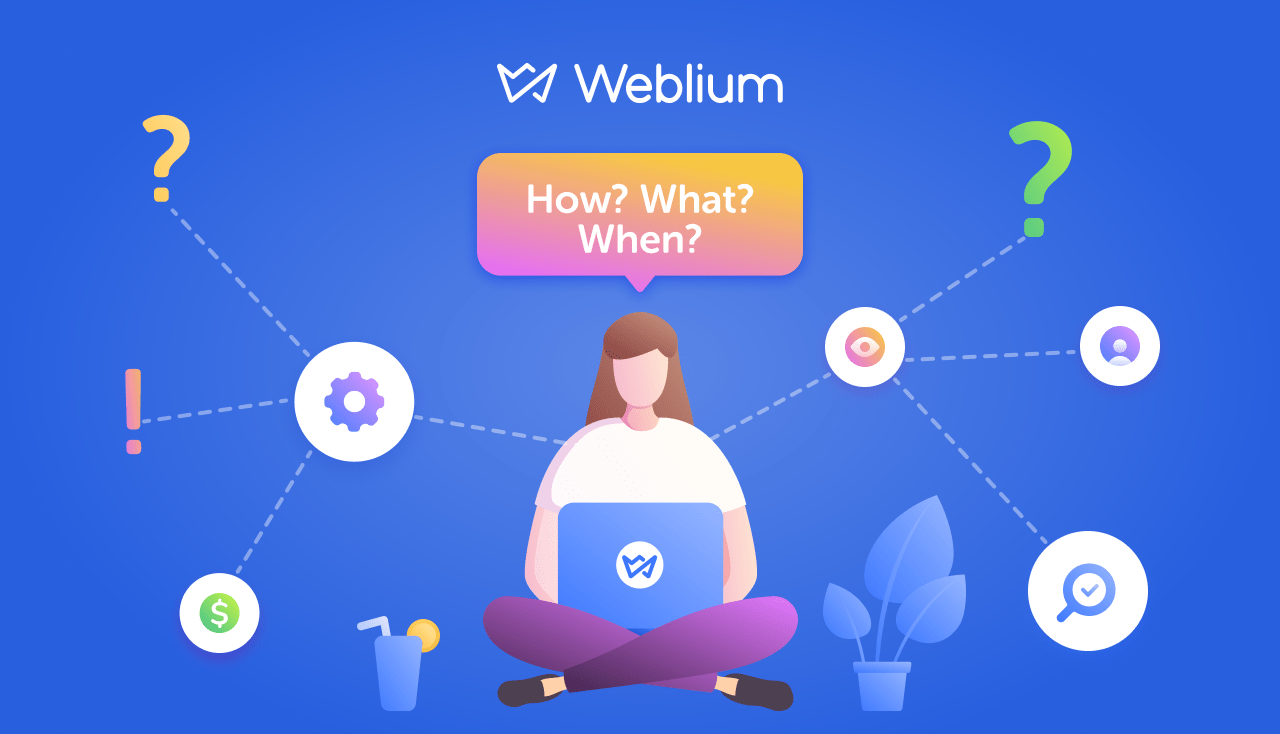 Small Business for Dummies: 9 Essential Steps
Starting and running a successful small business may seem like the most difficult thing in the world for a newcomer. Most of us are terribly afraid of the unknown!
As with any other activity, the ability to manage a company, to be a boss of something NEW and GREAT is simply a skill that comes with time and experience.
Therefore, take courage, get inspired, and carefully read this small business for dummies step-by-step guide!
Pick up the right business idea
Starting and running a successful small business without having an idea in nearly impossible!
Brainstorming can give you a unique business idea. Or you can just find the idea that suits you on the Web.
When choosing a business idea, consider whether you have money to start such a business, whether you are going to take a small business loan or find an investor:
if you have no money, choose a business idea without investments or with a minimum starting capital;

if you have some savings, you can consider different options.
Starting a business, you can move in one of two various directions:
create and develop completely new markets (Gates, Zuckerberg, Jobs are the best examples. This option is very difficult, there is a great risk to fail);

or enter an already developed market and take your place in it (this is the most affordable option for the vast majority of entrepreneurs).
It is also important to decide what success means for you: it will determine the accuracy of your plan and the attainment of goals.
Read also: 75 Extraordinary Website Ideas for Launching a Site in 2021
Make some market research
Market research will help you understand if there is a demand for the service or product that you are going to offer. This is useful when writing a business plan. You will also see how many competitors there are in the niche you want to enter.
There are many ways you can use to conduct research in your field of activity:
make polls;

conduct focus groups;

make online researches;

engage in "investigative online shopping";

talk to people on the phone;

create mailing lists;

consult with experienced mentors.
To start, just review the seasonality and market niche features using Google AdWords and Google Trends. Pay attention to the size of the niche, be sure to analyze existing competitors.
Create a business plan
A business plan is a detailed description of the process of implementing a business idea with all the necessary calculations.
Having written a business plan, you can answer the following questions:
Why do I need my own business?

How many potential customers for my product/service are there? How will I attract them?

How to calculate the effectiveness of my business? What parameters should be considered?

What initial investments do I need to have? How much investment will be required in the first year?

What profit margin can I expect to get?
A business plan is also useful for finding investors or obtaining a bank loan.
Where to get a business plan? There are 3 options here:
create it yourself from scratch (you need special skills and knowledge);

find ready-made examples of business plans and edit them to fit your business idea;

order a business plan in a specialized company.
Register your business
At this stage, you need to choose the name of your company, as well as the structure of the enterprise, and then register it. It is a good idea to consult with a lawyer to make sure that you have done all the basic things and taken the right steps.
Find a suitable source of financing
P2P (peer-to-peer) lending.

The platform itself carries out an analysis of the borrower's creditworthiness, rates projects and can provide various additional services (for example, attracting a collection agency). The main disadvantage of P2P lending for an entrepreneur is the high cost of borrowed funds.

Angel investors, venture capital funds, etc.

This form of financing is available at all stages of the development of small and medium-sized businesses. The main task of the parties of the transaction is to find each other. There are a lot of Internet portals of angel investors, business accelerators (their advantage is that they improve the quality of management in start-up companies), various meetings, exhibitions and conferences at which novice businessmen can present their projects to investors.

Factoring.

A specific bank financing tool, well suited for trading companies to obtain a small business loan. The main factoring problem is the high cost of funds received.

Bank lending.

High competition in the lending market made the cost of such funds quite acceptable, and the lack of business liabilities to the bank decreases many risks for the entrepreneur.

Synergistic funding.

Using the synergy effect is a good tool to reduce the investment burden on small businesses. The main problem is the lack of information on existing customer support programs from large businesses.

Crowdfunding.

Usually, it is the best way to finance some unique business ideas with an attractive product or service. Keep in mind that the amount of donations starts from $ 1, so it may take some time before the project gets the money.

Crypto investments.

In the vast majority of cases, crypto investments are used to finance startups in the field of software development. For projects in production industries, the problem is the transfer of significant amounts of cryptocurrency to fiat money. Also, all industry participants report a high risk of fraud.

Micro-IPOs

are carried out by small industrial enterprises, manufacturers of consumer electronics, industrial equipment, etc. This mechanism provides companies with the opportunity for rapid business growth.

Grants.

A specific tool that is best suited for startups specializing in the development and implementation of new technologies. Grant funds are provided free of charge and without the need to return them to the grantor.
Create a unique selling proposition
After detailed planning and completion of the initial stages, you should analyze your competitors:
How do they sell their products/services?

What image do they have?

What makes these brands unique?
Look at their brand promises and unique features of online marketing campaigns and you will see their USP.
When you are trying to create your USP, try putting yourself in the customer's shoes:
What do they want?

What do they appreciate?

What are the advantages of your product or why your potential customers should choose you but not your competitors?
Create a website
A professionally-made website is a modern necessary tool for:
attracting and increasing customer flow;

creating a universal means of interacting with customers;

improving the level of customer service;

a perfect communication channel for the exchange of information;

brand popularization;

creating a positive business reputation and loyalty of potential customers;

creating the right presentation of a company on the Web;

organization of an online office, that is available 24/7;

creating an advertising media platform.
Creating a site yourself or ordering it from a web studio can take too much time or cost a lot of money. But today, you can go the smart way and create a decent website using the advanced website builder, Weblium.  It offers all the necessary tools to create a professional website for absolutely free!
Think about how to create a brand from your business!
You must understand the "essence" of your business. This will help to stand out among competitors, make your message clear, create value and it will become a key element of your marketing campaigns.
The best way to understand how to turn your small business into a brand is to learn from successful brands. Make deep research, especially in your industry.
Start promoting your company online
This, along with the website, will strengthen your position on the Web. There are a few things you can do right at the start:
add the company to the list of Google Places businesses to "appear on the map";

optimize your site for search engines;

start creating and managing pages on social networks;

use forums, message boards, catalogs;

use paid advertising: contextual advertising targeted advertising on social networks, teaser and banner advertising, retargeting, etc.
Create your small business website