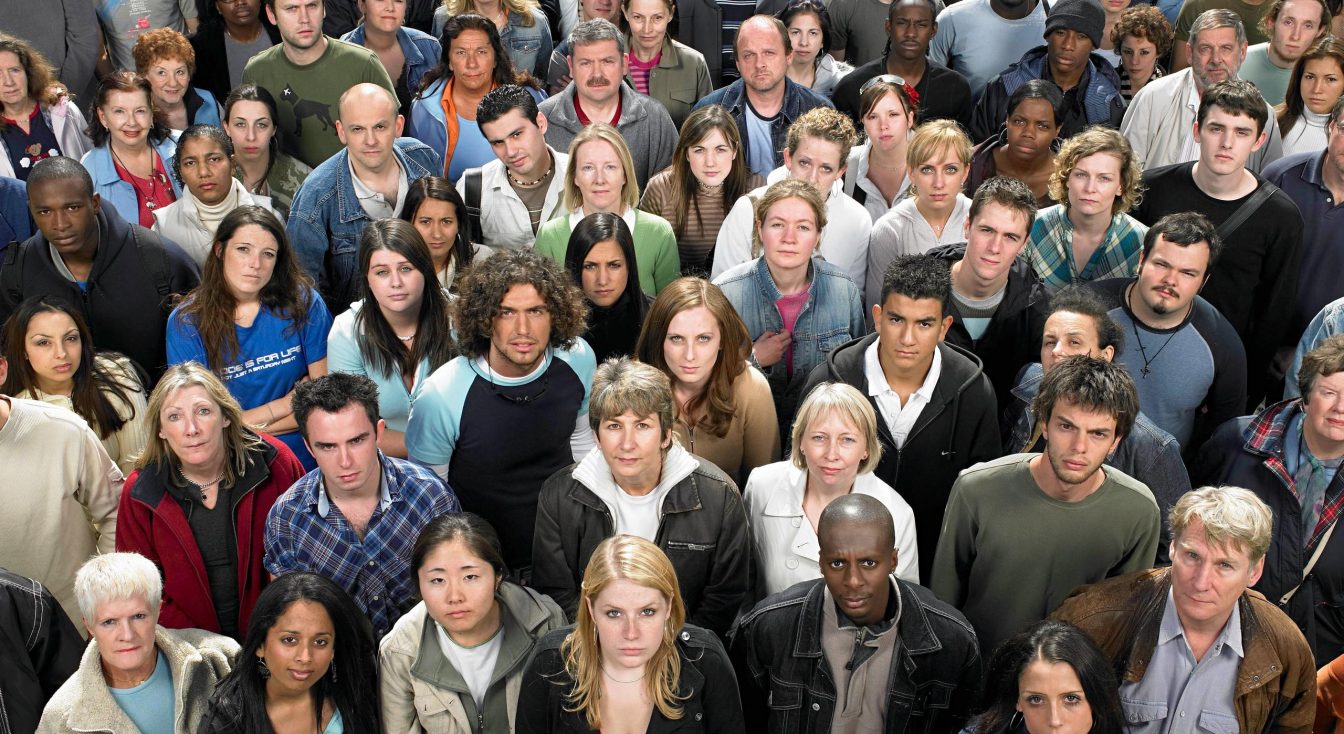 [Solved]: "Your Connection Is Not Private" Error
Your connection is not private is just one of the multiple errors that the user may face when browsing Chrome or other web browsers. Thus, you get the ERR_CERT_COMMON_NAME_INVALID or another version of your connection is not private net:: err_cert_authority_invalid notification. It is followed by the next explanation: your connection is not private attackers might be trying to steal your information from the website (for instance, your secret passwords, authentication codes or credit card numbers).
From time to time, this can happen simply for «no reason at all», sometimes when you are trying to connect to another wireless network (or using alternative Internet connection) or when you are attempting to open any particular site. But don't panic and take it easy: all your information is still safe! This is just a tiny warning – you have not been hacked and nothing has been stolen from you… yet!
We'll get you covered with this manual: check out 12 proven ways to fix the Google chrome your connection is not private error for Windows or iOS operating system. We're really sure that one of these methods will make you happy again!
Create your dream site for free 🙂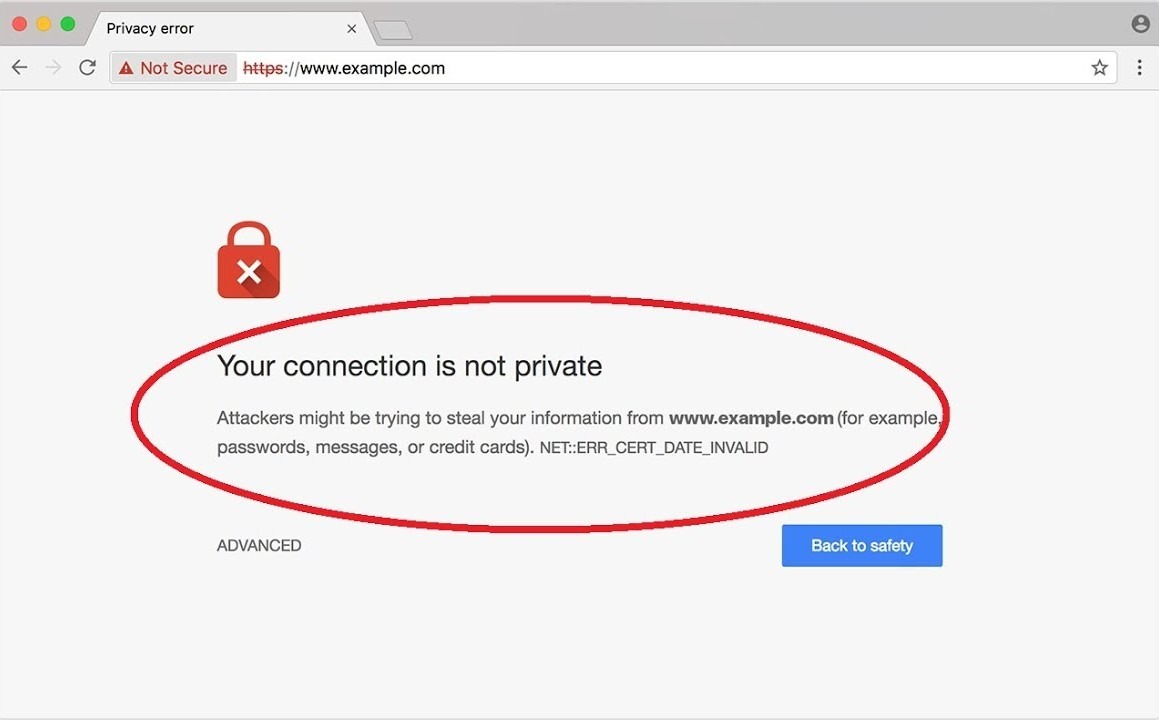 What is Your Connection is Not Private error?
The Internet is an extremely powerful tool that we can use for multiple purposes. Keep in mind that it also opens the gates for hackers, and they can easily try to steal your private data. In order to prevent this, good guy Google shows you the error, protecting you from the Web intruders.
Therefore, every time you try to visit a website using Chrome, it is checking the security level of your connection. And if there are certain issues, you will experience «Your connection is not private» message.
Your connection is not secure message displays only on those sites that use the HTTPS protocol. Such sites use a special SSL certificate. SSL connection helps to protect all information that users enter on the site for various reasons (credit card number for buying something in the online store or login and password to log in to the personal account).
However, in some cases, you can see the annoying message even when you will try to get to a secure site. That means that something is not OK with your settings.
How to fix Your Connection Is Not Private Error
Method 1: Try visiting the site on HTTP first
If you get your connection is not a secure notification, connecting to any public Wi-Fi access point (in the metro, cafe, shopping center, airport, etc.), try to go to any site with HTTP first.
Perhaps when you connect to this access point, you need to "log in" and after that, just when you go to the site without https, you will log in, and after that, you can freely visit the websites with https (mail, social networks, etc.).
Method 2. Check if the error will occur if you browse in private
To get started, try to access the problem website by opening the tab in so-called «Incognito mode» (or private browsing mode) by selecting this option in the settings:
• your connection is not private Windows solution:
Press the "ctrl + shift + N" key combination;
• your connection is not private Mac solution:
⌘ + Shift + n.
If the webpage opens, then there may be a certain browser extension that prevents you from accessing the website, causing the trouble. Try the following steps:
• Click on the «Settings» icon (in the form of three horizontal lines) in the upper right corner next to the address bar of Google Chrome browser;
• next, select "Additional Tools" > "Extensions";
• uncheck "Enable" in all active Chrome extensions;
• restart your browser.
Most often, after that, you will no longer see messages telling you that your connection is not secure, but if nothing has changed, try the nest method!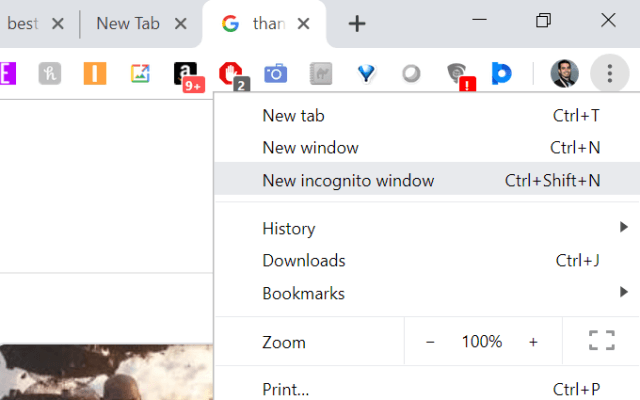 Method 3. Check the date and time
The date & time that were set incorrectly also may cause the problem (including the connection errors that you encounter on mobile devices). This problem may be followed with the net::err_cert_date_invalid  error code and "Your clock is behind" text. In any case, it is reasonable to check if your date and time are set correctly.
Steps for Windows:
Click "Start" and select "Settings";
in the window that opens, click on the "Time and Language" section;
in order to change the time and date manually, you must turn off the automatic installation and click on the corresponding "Change" button;
wait until the update of the parameters is completed and check if you can visit the problem website.
Steps for Mac:
Choose the «Apple menu»> «System Preferences» and open the «Date & Time» section.
If you will see that your date & time are set incorrectly, ensure that the «Get date and time from server» checkbox is enabled and your device is connected to the Internet.
Then Mac will be able to set the current date & time according to the data of the server selected in the next menu.
If you are not connected to the Internet or you want to set your date & time manually:
Click the lock icon in the corner of the window, then type in the administrator password;
uncheck the "Receive date and time from server" checkbox;
Click today's date on your system calendar, drag the clock hands to the correct position, or simply type in the date & time in the fields, that you will see above your calendar and clock. Do not forget to save.
Also, it might be a good idea to check out the Time Zone area. You will see a checkbox like the previous one to automatically determine the time zone.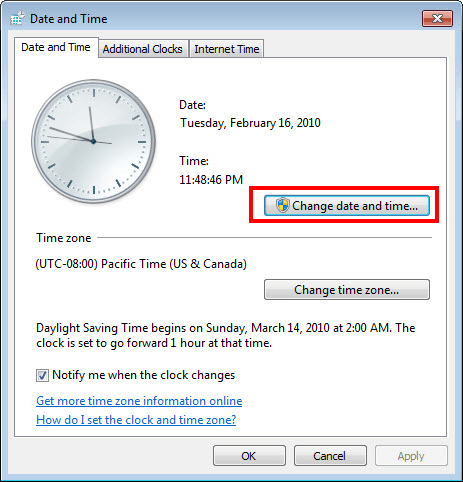 Method 4. Clear your browsing data
No matter how stupid it may sound, but clearing Chrome's cache & cookies is worth a try (at least, if it doesn't help, it will improve the browser's performance):
Steps for Windows:
• Press the «ctrl + shift + del» key combination or select Settings > «History»;
• in the «Clear history» window that opens, select «all-time» range and check in the necessary cleaning options;
• Click «Clear Data», wait for the process to complete and restart your browser.
Steps for Mac:
• launch Google Chrome on your Mac;
• go to the Chrome menu;
• after that, continue and choose "Clear Browsing Data" from the drop-down menu;
• once you get to the "Clear Browser Data" menu, continue and select the cache you will clear in the Google Chrome browser.
Method 5. Check your Anti-Virus and/or Firewall activity
If your antivirus program or firewall has SSL scanning or HTTPS protection option enabled, it can be an obstacle to the opening of the webpage. It happens this way: when the website uses SSL, https scanning antivirus programs or firewalls are facing an error, which leads to the impossibility of opening a website.
Therefore, try to temporarily disable your antivirus and firewall and check if you can open the website.
Steps for Windows:
• Click on «Start» and go to the «Settings» section;
• go to «Update and Security» subsection, and then click on «Windows Security»;
• find the «Firewall and Network Security» line in the list;
• switch all active protection points to "Off" mode.
Steps for Mac:
• open the Apple menu and then «System Preferences»;
• select "Sharing" and then «Firewall»;
• Click on the "Stop" button if it is active (if your "Start" button is active, this means that your firewall is already disabled).

Method 6: Check for Windows updates
If security updates have not been installed for a long time, this may also be the cause of your connection is not private net:: err_cert_authority_invalid error. You should try to install system updates.
The best way to keep Windows components current is to turn on automatic updates.
Steps for Windows:
• click the «Start» button, type in «Update» in the search bar, and then, select «Windows Update» in the list;
• in the left panel, select «Configure Settings», then choose the «Important Updates» section, click on «Install updates automatically (recommended)»;
• in the «Recommended Updates» section, select the «Get Recommended Updates in the same way as the important updates» checkbox, then click «OK».
Steps for Mac:
• to download macOS software updates, select the «Apple menu», then go to «System Preferences», and after that click on «Software Update». Tip: you can also select the «Apple Menu», click on «This Mac» button, then click on «Software Update»;
• to update programs downloaded from the App Store, select the «Apple menu» > «App Store» and click «Updates».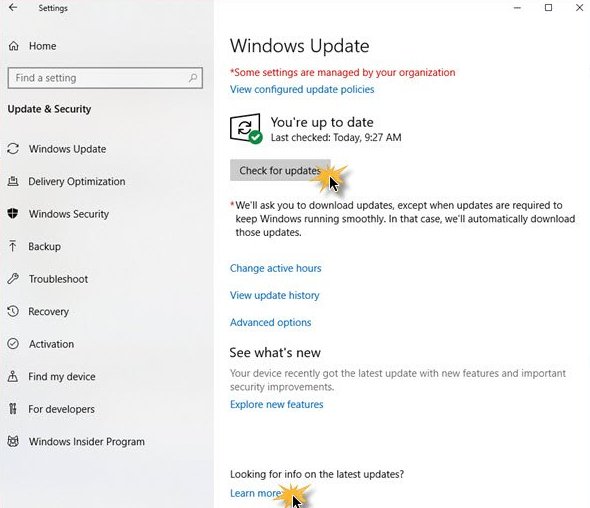 Method 7. Change the advanced sharing options
Here's one more «your connection is not private» Chrome fix Windows 7, Windows 10:
right-click on the connection icon;

choose «Network and Sharing Center»;

Click on «Change advanced sharing options» (you will find it on the left);

Click on «Disable network discovery and sharing for current network profile», enable «128-bit encryption» in the «All networks» section, and also enable password-protected sharing.
And here are your steps to quickly turn off sharing if you are a Mac user:
open the «System settings» via the menu  or from the Dock;

go to the «Sharing» section and select «File Sharing» in the sidebar;

in the «Shared Folders» section, select the shared folder and press the button – (by the way, in the next section, users and their access rights will be displayed for each folder, here you can also set the necessary parameters if you wish);

confirm the deletion of the shared folder and click OK in the dialog box;

repeat this procedure for all folders that you want to remove from public access and exit the system settings.
Method 8. Try opening the website using search
If you encounter the error with only one specific website, and you open a bookmark to visit it, try to find the website using search and try to open it, clicking on the search result.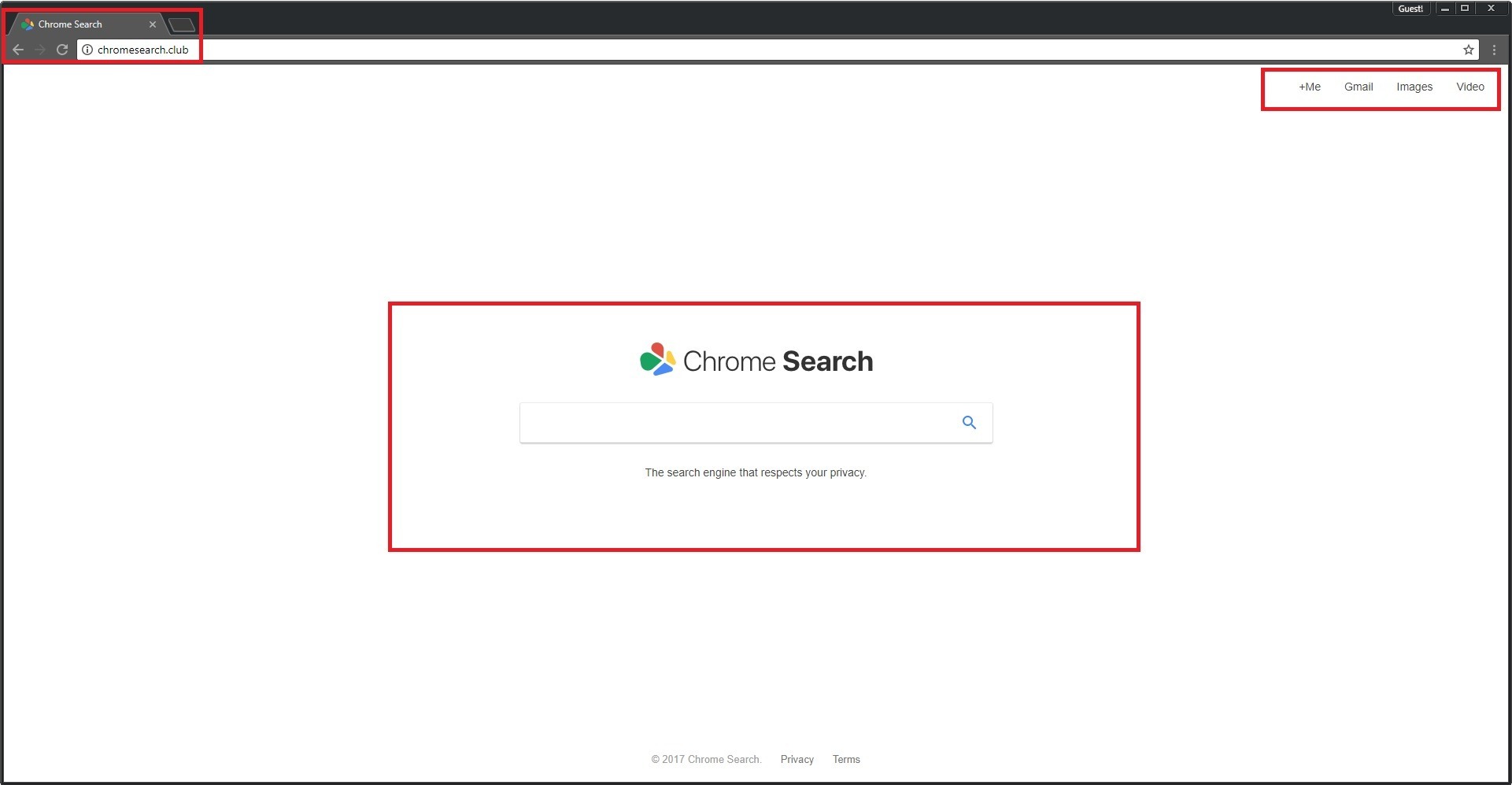 Method 9. Scan the system for viruses
There's a chance that your connection is not the private error that could be caused by malware or viruses on your computer. So it is worth scanning your system for viruses using anti-virus and anti-malware programs, checking out the contents of the host's file.
We also recommend you to go to «Control Panel» > «Internet Options» > «Connections» > «Network Settings» and remove all the marks that you will see there.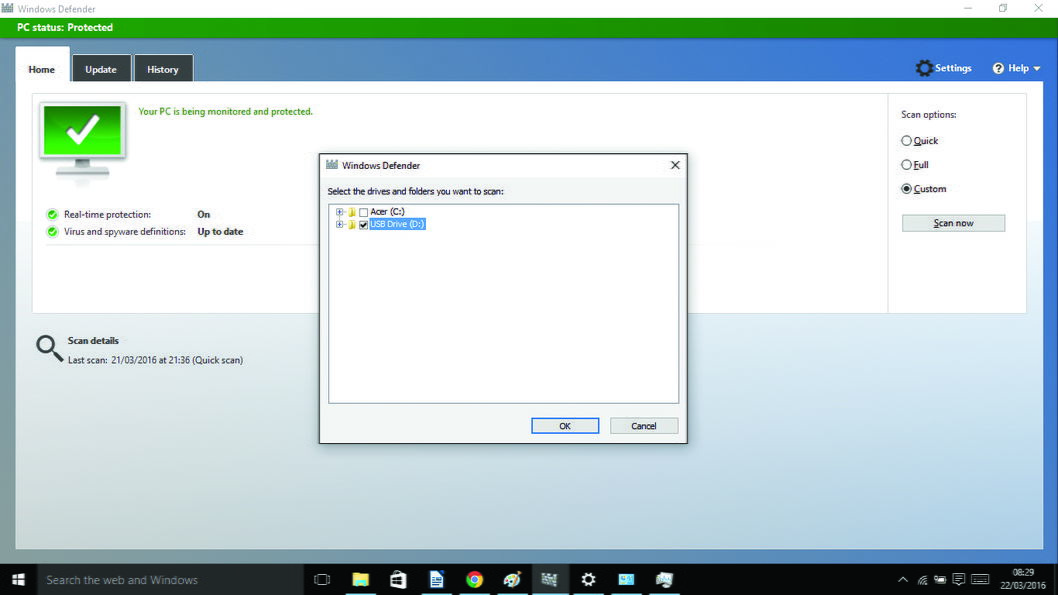 Method 10. Verify IPv4
There's a chance to fix your connection in another way:
Steps for Windows:
check out the properties of your Internet connection, in particular, the IPv4 protocol (it is set to «Connect to DNS automatically» by default. Try manually typing in 8.8.8.8 and 8.8.4.4 Google DNS servers).
Steps for Mac:
let's suppose you are using Wi-fi, but the steps will be the same for Ethernet connections. So, click on the «Wi-fi» icon, then select «Open network settings» in the drop-down menu;
choose your current connection, click on the «Advanced» button;
select the DNS tab, click + in front of the «IPv4 and IPv6 address»;
type in the Google's DNS servers we have mentioned above.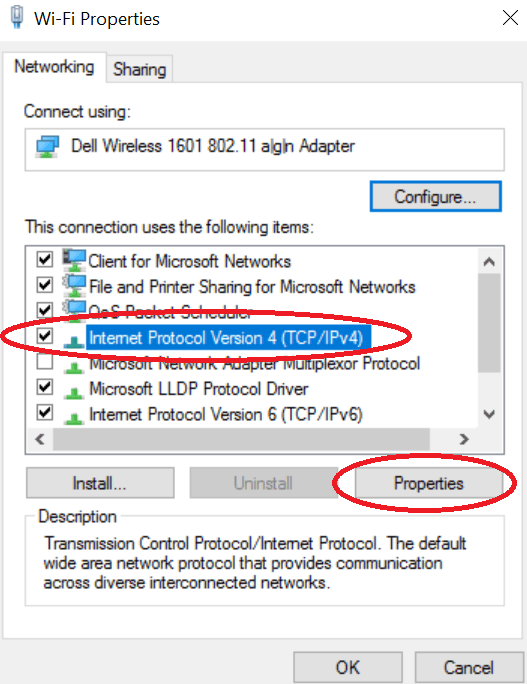 Method 11. Reinstall Chrome
If none of the suggested methods help, try reinstalling Google Chrome (via the «Control Panel» > «Programs and Features» for Windows or using «Finder» for Mac).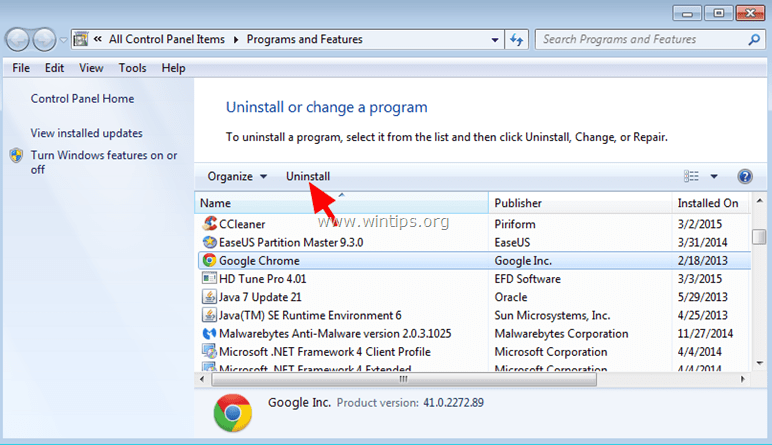 Method 12. Disable SSL in Chrome
And the last thing worth noting is the most critical and even dangerous option is disabling SSL in Google Chrome may save you from seeing your connection is not private error ever again.
In order to do this, you just need to set the «–ignore-certificate-errors» parameter (without quotes) in the properties of the browser shortcut. But keep in mind the consequences may be quite negative. So think twice before taking such a responsibility.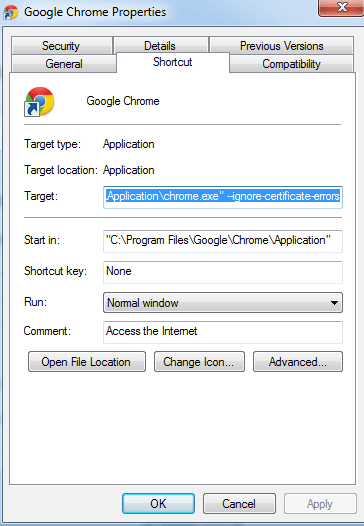 And one more thing you should consider: if your connection is not secure notification shows up when you try to visit only one specific website, using various devices (even if they are connected to different networks (for example, Android device is connected via 3G or LTE, and the laptop is connected via Wi-Fi), then, most likely the website is experiencing some problems and everything you can do is just wait until the developers fix it!
Should I use SSL?
Yes, you definitely should!
Since 2014, the connection via HTTPS influences the positions of the site on Google. This means that sites, that have SSL certificates gain an advantage when generating search results. Google employees announced this in a company blog.
Starting from January 2017, Google began to mark sites having no HTTPS protocol as unreliable. This means that Chrome also marks websites without an SSL certificate. If the website has contact forms, but it has no certificate or it is not properly installed, the mark "Unreliable" will appear next to the page address. The sites that have the certificate properly installed will be marked as «Reliable».
So, we recommend making sites immediately with SSL!
So, SSL benefits are as follows:
• in combination with other factors, an SSL certificate has a positive effect on search positions of the website. Imagine two sites have had equal rankings for other ranking factors, but one of them used SSL, it would help it to go up in the search results;
• protection of your customers' personal data. This is the essence of SSL certificates. They encrypt passwords, credit card numbers, emails and any other information that customers enter on the site so the attackers wouldn't have the possibility to recognize the confidential information if they intercept it;
• building credibility with your customers. If they know that their private information is protected, then they are more likely to deal with your company.
According to a study conducted by GlobalSign:
• 84% of users would not make purchases on the site without a secure connection.
• 48% of them check the level of website security before entering personal data.
When creating a site, Weblium offers you a free SSL certificate, as well as other bonuses for the best website ranking, tools for attracting customers and increasing their trust in your site:
• basic & advanced SEO-settings;
• marketing and SEO tools;
• mobile-first results;
• responsiveness to all existing devices;
• super-easy consumption by «Google spiders»;
• 90-100 rank in Google PageSpeed ​​Insights.
Start building your perfect online-presence on your coffee break: get your small business website done with Weblium in no time!