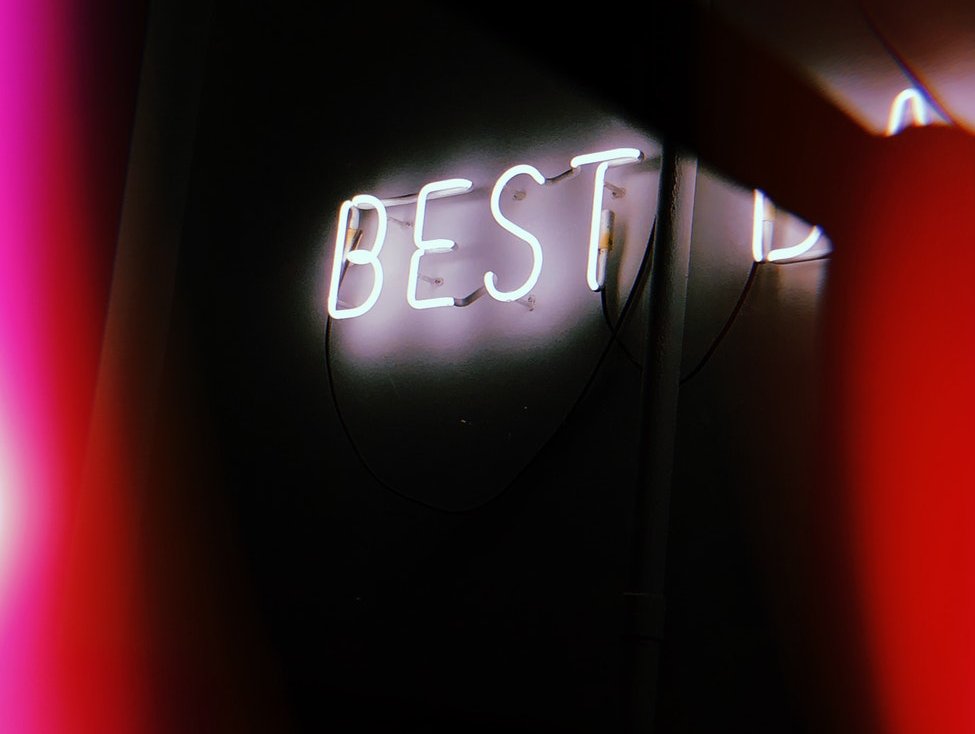 15 Best Landing Page Builder Software (Upd: 2023)
If you want to create a landing quickly, well, and without paying studio prices, there are landing page builder software tools for that.
Their main advantages (creating a custom landing pages by yourself, saving money on studio services, fast creation (you get a website within a day) and instant start, free (in some cases) trial period) make them the perfect way to create the perfect landing page! However, there are so many of them, and each of them has certain advantages and disadvantages, a different set of options, and absolutely different pricing plans.
In order to help you figure everything out, we have picked up the 15 best landing page builder software tools, so that you can choose the best option for your goals and budget!
#1. Weblium: landing page builder
Try it now: https://weblium.com

Pros: 
Super-simple usage.
Ideal templates.
Intuitive editor.
500+ ready-made blocks & templates.
Websites, that are responsive to all existing devices.
The possibility to use blocks from any template.
AI Design Supervisor, that controls your actions an instantly fixes your designer mistakes, like unpleasant fonts combinations, incorrect colors, inappropriate paddings.
Smart UI-Kit – one of the AI components, which allows you to easily select color schemes, fonts, styles of elements, and apply them in one click to the entire website instead of doing it manually.
Fast learning curve: on average, you get a simple website version in 2-8 minutes.
Ready websites that are super-easily consumed by «Google spiders».
Really fast websites (more than 90/100 в Google PageSpeed Insights).
The most reliable and safe hosting on Google Cloud.
Money-back guarantee.
Fast and high-quality support.
No Ads.
The possibility to create a website for free.
The possibility to create a website with the help of specialists (Weblium studio)
Cons:
No e-commerce creation option (in the process of development).
Not all templates could be viewed before registration
Features:
We are a young and promising next-generation landing page builder, an innovative product of TemplateMonster and, maybe, one of the best landing page builder tools by now.
By the way, Weblium has a white label website builder too.
Weblium DIY was created in 2019, and no later than in December, Draftium, one of Weblium's solutions became the product of the day and week on ProductHunt.
Weblium not only allows you to create a website yourself but to make it almost perfect regarding the design. Without any coding!
All our ready-made websites are created on the basis of templates, that were developed for a specific field of activity. Each template is the result of an in-depth analysis of a specific business niche and various kinds of research. Thus, websites are filled with the most important pages, blocks, and elements that are able to meet the requirements of each user. Although the sites are created on the basis of pre-designed templates, Weblium Studio can completely upgrade any of them and make your resource absolutely unique.
The patented AI Design Supervisor became a trademark of this landing page creator: the system won't allow you to create a poorly designed project. It helps you to choose compatible colors, fonts, determine the ideal indents and correctly position all the elements on the site so that they look perfect on any screen!
Pricing:
Free plan: $0/month.
Pro plan: $10.5/month.
Agency plan: smart prices for 5+ sites.
Testimonials:
Weblium provides a fast and simple way of building a website. That's the first time I didn't have to spend hours getting to know the interface. I just logged in and started working. It's awesome since I often use website builders to create visual presentations of my ideas or reports, and it used to take a lot of time.

I am More than happy with Weblium functionality in the free plan. You can use almost all the features without ever paying. Plus, I loved the overall user experience – everything seems very logical.

Valerie T., PR Manager

You can create websites and landing pages literally on the fly. I managed to build a landing page with content in 1,5 hours and that was my first time using this platform.

The best website builder in terms of value for money!

Kate K., Global Partnership Manager
#2. Unbounce – landing page software
Try it now:https://unbounce.com/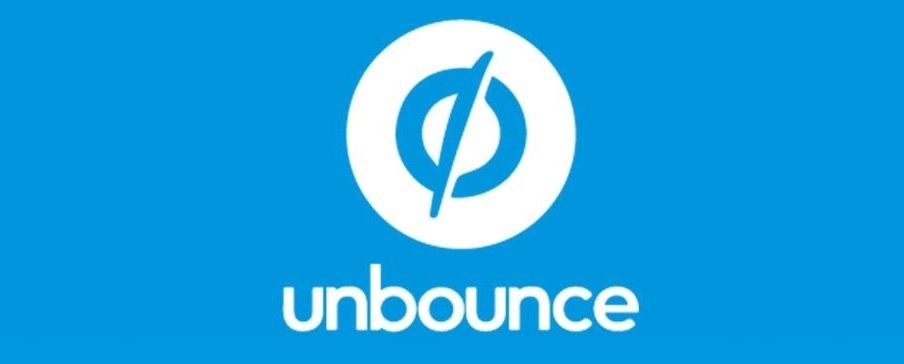 Pros:
Huge collection of templates (100+).
Flexible and powerful website editor.
Conversion analysis tools.
A/B testing.
«Add maps» feature.
Unbounce Convertibles (popups).
Integration with multiple applications.
Lead generation options.
Free 30-day trial.
Cons:
Quite an expensive solution.
There is no possibility to create a website for free.
Slight learning curve.
It doesn't suit for beginners.
Unbounce Features:
Unbounce is a landing page software designed for creating a landing page and monitoring its effectiveness. The service is intended primarily for marketers who can create landing pages themselves in a visual editor that does not require design skills or knowledge of HTML code.
After creating and publishing your landing page, you can set up conversion parameters for further tracking, for example, how often users coming to the page are signing in or making purchases.
The service allows you to use the DTR plugin, which significantly expands the audience coming from search engines. Landing design can be as individual as possible: for example, you can use video as a background.
Service developers ensure that landing pages created with their help support secure https connections and load quickly even on devices with the slow Internet connection.
Unbounce Pricing:
Essential plan: $79/month.
Premium plan: $159/month.
Enterprise plans: starting at $399+/month.
Testimonials:
Unbounce's WordPress integration changed the way we serve clients. Clients want their landing pages on their company URL and Unbounce's WP plugin makes it a simple process. Instead of coding individual WordPress pages, we just use Unbounce.

Jon Buscall, CEO
#3. Instapage
Try it now: https://instapage.com/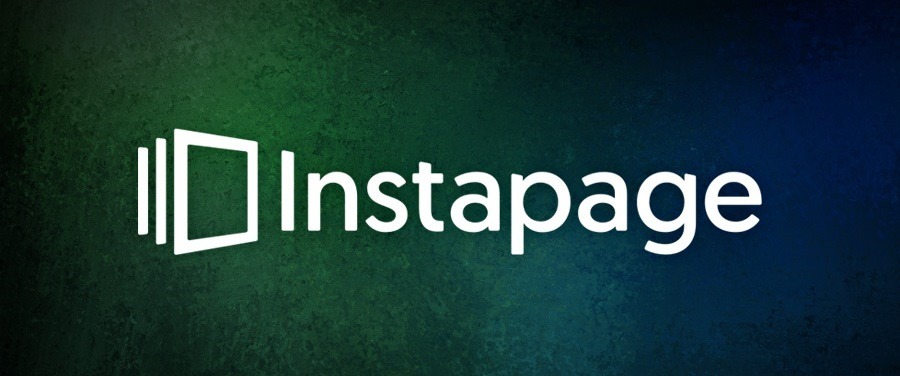 Pros:
Good choice for both novices and experts.
Huge library of templates (200+).
Super-fast LP creation.
Great analytics reports.
Mighty drag-and-drop editor.
Automatic optimization.
The instrument for collaboration with other users.
30-day free trial of the Basic plan.
Adequate prices.
Cons: 
Not the most powerful and flexible solution.
No popup features.
A/B testing isn't available with the cheapest pricing plan.
There is no possibility to create a website for free
Features:
The Instapage landing page maker is designed for small business owners and individual users who are just starting conquering the market. Whether you want to optimize your page for search engines, to conduct A/B testing of your pages or to collect user data through the registration forms, Instapage is here at your disposal!
The aim of the landing page builder is to increase the conversion of landing pages due to creating the unique design, user-friendly interface, the ability to add Java-scripts, various buttons, graphic elements. On average, using these landing pages tools, you can increase your conversion rate to 22%.
The functionality of the site allows company employees and customers to work together on projects. The API will help you to use statistics and email service for registering new subscribers to your CRM. The service is compatible with the popular Salesforce, Mailchimp, Google Analytics platforms.
Instapage Pricing:
Core plan: $99/month.
Enterprise plan: customized.
Testimonials:
We used Instapage primarily for advertising campaigns. I was the sole user of the tool as I currently oversee all of our marketing. It allowed us to quickly deploy branded landing pages with highly tailored messages to match our ad campaigns. We target disparate audiences and want to ensure that our value is communicated clearly and specifically for those audiences. We use these landing pages an entry point of exposure to our target audience.

Josh Summerhays, VP of Product Development
#4. GetResponse: great landing page builder
Try it now: https://app.getresponse.com/login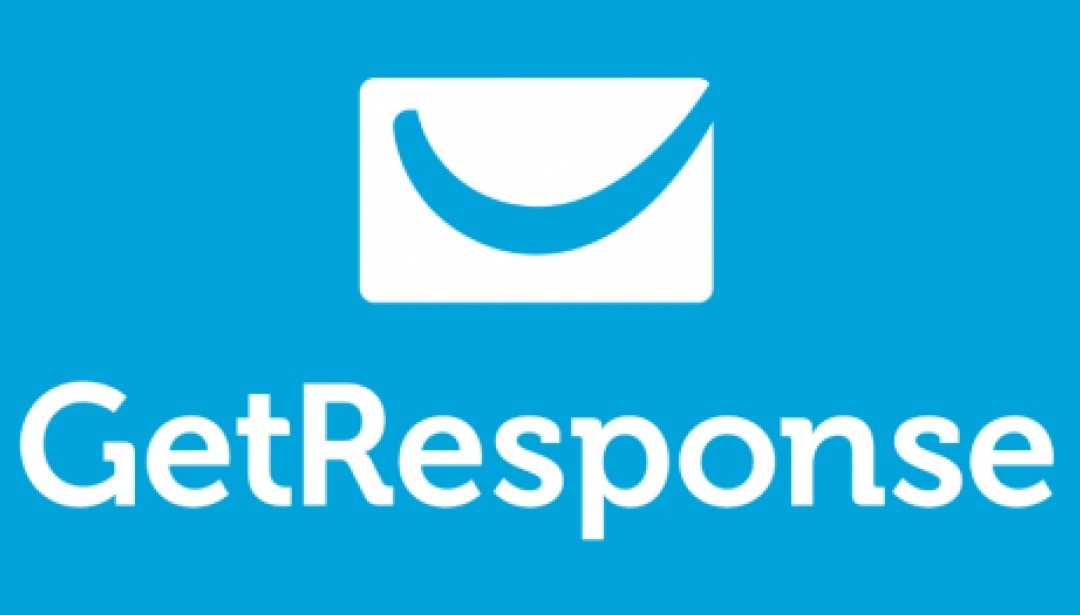 Pros:
A great set of options including creating custom landing pages, email marketing solutions, and webinars.
A huge variety of beautiful editable templates.
Integration with 112 various online services.
Publishing LP to your own domain with a few clicks.
Built-in analytics options.
Adding a PayPal button to make payments on the fly.
30-day free trial.
Cons: 
High prices comparing to other landing page builders.
There is no possibility to create a website for free
Not the most convenient interface.
Not responsive and uncontrollable data capture forms.
The LP add-on won't let you perform A/B tests on the entry plan.
Features:
One of the important advantages of GetResponse landing page software is the ability to create landing pages for collecting emails: since you get an e-mail list, GetResponse seems a very good solution at an attractive price.
Thanks to a simple block designer and a large selection of ready-made adaptive templates, you can easily create your own custom landing pages: the templates are divided into 10 categories, there is also a filtered search to find the newest, most popular or conversion pages.
You will also get an impressing selection of free photos and the ability to add additional elements – video, payment, and social networks buttons, various forms for collecting contacts and others. Pages are integrated with the most popular platforms – Facebook, Google Analytics or Google AdWords.
You can add a landing page to your domain or to one of the domains provided by the service, add the «thank you» page, add Google Analytics and track your AdWords campaign.
GetResponse Pricing:
Email plan: $15/month.
Pro plan: $49/month.
Max plan: $165/month.
Enterprise plan: $1,199/month.
Testimonials:
I like that I get a drag and drop email, landing page, marketing automation, web form, and mini crm all for a low-end price point. I've used Marketo and loved it but needed a budget cut. I tried Campaign Monitor, but it didn't have a landing page tool. Get Response is perfect for our small business.

Aaron C., Director of Marketing

I love the drag and drop building technology and the ease of uploading my photos and content into the form. It makes it easy to build for a client and allow them to fill in the sections they need! Easy throwing together a promo email from their already completed templates makes lives so much easier.

Cianna R., Marketing
#5. Wix landing page generator
Try it now: https://wix.com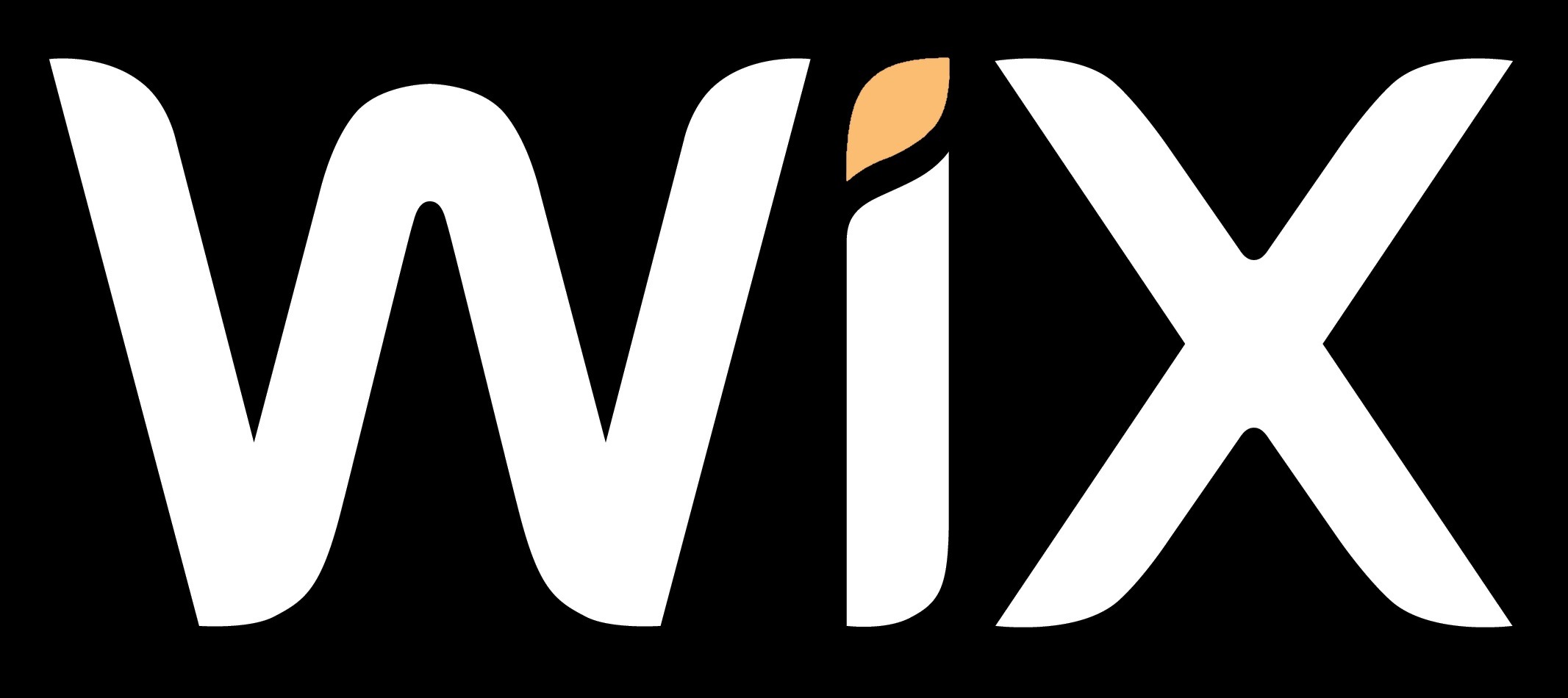 Pros:
Mighty editor;
Great variety of high-quality templates;
Multiple widgets, stock multimedia elements;
The ability to accept online payments;
Integrated CRM for managing contacts;
Plenty of marketing applications;
Automation of scenarios of webpage behavior with the help of Wix Code;
The full package of applications for communication: chat, callback, newsletters, popups, comments, synchronization  with Social media feeds, etc.;
Adding your own code to the website: HTML/CSS, JavaScript.
A good tool for creating cheap landing pages.
Wix Cons:
Not the simplest editor due to the huge amount of settings;
Some of the useful options are available as applications only.
No integrated tools for the conversion analysis
According to the opinions of many SEO specialists: Wix is badly SEO optimized.
Wix Landing Page Builder Features:
Wix allows you to create landing pages with rich, diverse design and a full set of marketing tricks. You can create a memorable, unique template or use one of the multiple ready-made options.
A rich set of applications allows adding effects, timers, pop-up windows, reviews, animated visitor counters, gift cards, beautiful feedback forms, subscription forms, integrate social network buttons, appointments record options and many more.
A rich set of widgets, a built-in image editor, animations, sets of icons, raster elements, and scrolling effects, that this landing page builder offers allow you to create bright custom landing pages that claim high conversion. You have a built-in CRM the ability to customize marketing and trigger mailings for working with the client base, and you get Google Analytics for analyzing the results.
Wix Pricing:
The free plan (limited features): $0/month.
Connect Domain: $5.00/month.
Combo plan: $14.50/month.
Unlimited plan: $17.50/month.
eCommerce plan: $20.00/month.
Business Basic plan: $25/month.
Business VIP upgrade: up to $35.00/month.
Testimonials:
WIX Web Designers are great at building websites. They not only build website how we wanted but also gave us insights on aspects which can help our website boost sales. Their proven experience and excellence is the reason why our company would recommend Webhil to anyone who is looking to create a customized website.

Carol P. IT-specialist
#6. Ucraft landing page creator
Try it now: https://www.ucraft.com

Pros:
The possibility to publish your one-page on your own domain and SSL.
Multiple ready-made blocks and templates with responsive design.
Easy to move the content around and get your landing page live.
Complete drag and drop LP editor.
Support for multilanguage websites and team development.
Ability to receive online payments.
Built-in logo designer with multiple designer tools.
Progress crib for newbies.
The possibility to create a website for free (it will not have Password Protected Pages Feature).
14-day free trial.
  Cons:
The Ucraft landing page tool is limited in that it has no integrations.
There is no possibility to create a website for free
Lack of built-in statistics collection and conversion analysis tools.
Lack of some typical landing page widgets like counter.
No A/B testing.
You have to host your LP on a new website URL.
Features:
Ucraft is an online-service that suits well for creating landing pages. Two dozen profile templates of good quality, convenient visual editor and the possibility to publish landing pages on your domain – this is not even the half of the list of interesting Ucraft's features.
A set of widgets and blocks offered by this landing page software is enough to publish the pages of the classical structure, and moderately flexible customization will help to make the design perfect. You can simply replace the stock content in the sections of the template with your own content and publish your page!
Ucraft landing page creator supports the integration of 16 services (PayPal, Google, MailChimp, etc.), standard SEO-settings and receiving online payments. The designer's toolkit helps you to significantly modify the initial template. Newbies will find it helpful to use website progress crib with a list of tasks and links to the control panel sections in which they are solved. There are also some interesting effects, the possibility of team development, flexible configuration of fonts and languages of the site. You will definitely enjoy working with this nice and simple interface!
Ucraft Pricing:
Pro plan: $10/month.
Pro Shop plan: $21/month.
BigCommerce plan: $39/month.
Testimonials:
I am an artist making a simple portfolio site of my artworks. First, I am so pleased that you can connect your previously-bought domain name to your website even under the free plan. That was the biggest selling point for me at first. They even give you SSL for security at no charge, which gave me peace of mind!

The range of themes and customization feels almost unlimited, especially if you know some coding and can provide your own graphics. You can adjust the site to look exactly how you want, and Ucraft is powerful enough to make it look great across different browsers and devices for you.

Kelly O., Freelance artist/illustrator
#7. Mobirise landing page builder
Try it now: https://mobirise.com

Pros:
The application is free for commercial use.
Rich set of adaptive blocks in-stock supply.
Easy to assemble and edit page designs.
Extensions significantly increase the functionality of the application.
Built-in FTP interface for uploading/updating files on hosting.
The software itself is free.
Cons:
It is necessary to rent a hosting/domain separately.
In order to update your LP, you will have to have the access to project files on your PC.
Lack of tools for collecting statistics and analysis of conversion (you can connect your page to external online-services).
Features:
Mobirise landing page software templates are offered as extensions, paid ($20-40) sets of blocks, created for a specific task (business, shop, lawyer, portfolio, restaurant, etc.). There are 4 free templates in the box. There are also free extensions for adding integration of social networks and commenting tools, translator, Soundcloud, Google Analytics, SEO tools, and some paid ones – an icon pack, PayPal shopping cart, a page code editor and an image slider.
Each section of the template can be customized by selecting the displayed items, colors, effects, sizes and more. In general, there are many blocks even on a free template – this is more than enough to build a good landing page with all the options (reviews, benefits, columns, tabs, timelines, timer, multimedia, price, map, social networks and everything else).
Pages are responsive by default and have basic SEO settings. In order to publish the LP, you need to buy a hosting and domain.
Pricing:
Free template (without extensions): 0/month.
Standard plan: $35/month.
Business plan: $65/month.
Premium plan: $90/month.
Testimonials:
Unlike most website builders, Moibrise offers a downloadable app that you can use on both Windows and Mac operating systems to create your own websites even when offline. The best thing about Mobirise is that it is free to use and is specially designed for those targeting an audience that uses mobile phones.

Jabran Kundi, website development expert
#8. Wishpond
Try it now: https://www.wishpond.com

Pros:
Easy setup of blocks, widgets, design by dragging elements with the mouse allows you to convert the same page into new versions that look completely different from the original version.
Many templates, created especially for landing page websites.
The possibility to track the number of visitors at any time intervals.
Easy page management.
Extra pop-ups and animation buttons.
The unlimited number of landing pages, social contests & popups.
Basic marketing automation features.
Lower starting prices.
Pricing plans based on the number of leads you get, not features.
You can enjoy a 14-day free trial on all yearly plans.
Cons:
Not a dedicated landing page tool.
Limited customization.
There is no possibility to create a website for free
The editor is nothing like Unbounce or Instapage.
limited functionality (and there is a high probability that you will need to purchase a paid version in the nearest future)
The application is quite heavy, which may affect the page load speed (however, this problem can easily be solved by optimizing the code).
Features:
This landing page builder is tailored to the needs of marketers. Both «do it yourself» and «done for me» options are available.
These guys have developed one of the simplest drag and drop builders: the editor is extremely smooth and dynamic. You can drag any of the 15 items on the Wishpond LP templates to your project.
Wishpond templates have mobile-responsive web design by default. But its functionality goes beyond the usual optimization for a mobile device. Therefore, the developers have created a tool for editing pages intended for display on mobile devices.
Wishpond simplifies the process of conducting A/B tests. Simply hit the «Make an A/B Split Test» icon in the LP editor to duplicate an existing page. Then change any item and click «Publish». Half of the traffic will go to the original page, the other half will be sent to the test page.
Pricing:
Basic plan: $49/month for up to 1,000 leads.
Pro plan: $99/month for up to 1,500 leads.
Rapid Growth plan: $199/month for up to 10,000 leads.
Testimonials:
Being in a competitive industry for decades I have to admit I was truly impressed and surprised by what they achieved for us. The Wishpond team truly saved our business in less than 3 months, being burnt $$$ by other marketing agencies in the past they actually delivered on their promises and actually went outside the norm and responsibility to make sure we did well. My business partners and I are forever grateful for what they did, Andres & his team were awesomee!!!

Ryan, CMO
#9. Leadpages
Try it now: https://www.leadpages.net

Pros:
Amazingly easy to create landing pages and customize them as you need them.
When making one LP, you automatically get three optimized versions – for a PC, tablet and mobile devices.
A large selection of templates with the most appropriate blocks and buttons, depending on the purpose of the page – from product prelaunch promos to webinars and pre-sales or app sells.
The possibility to use pop-ups anywhere on the page.
After creating the LP, you can post it on Facebook, WordPress or on your own online-service with just one click.
Built-in statistics show how many views and unique visitors have you got for each day, as well as the page conversion.
Managing multiple accounts at once without logging in and out.
Low starting price.
Great editor.
14-day free trial.
Cons:
Some of the templates are paid.
There is no possibility to create a website for free
Limited customization.
You won't get the A/B testing option with the entry package.
Features:
LeadPages landing page maker offers even more than a traditional landing page making. It is a decent lead generation tool, just like LeadBoxes, LeadDigits, LeadLinks.
It is worth considering that LeadPages offers a pack of landing pages tools for advanced users.
This landing page software has a store, where you can choose from a variety of templates made by LeadPages or by third-party developers.
A useful feature of the LeadPages store is the ability to filter by conversion rate: you can see which landing pages work best!
In addition, LeadPages offers a large number of functions: it is quite easy to make and modify LPs for PCs and mobile devices, conducting A/B testing and SEO page optimization.
The most interesting thing is that you can integrate LeadPages with multiple services. You are able to easily collect email addresses with LeadBoxes, collect mobile leads with LeadDigits and get users to subscribe to your newsletter with LeadLinks.
Leadpages Pricing:
Standard plan: $25/month.
Pro plan: $48/month.
Advanced plan: $199 / month.
Testimonials:
My list grew by 600% with Leadpages because it gave me the confidence to easily create beautiful pages and ads.

Jenny Eden Berk, CEO/founder
#10. Kickofflabs landing page builder
Try it now: https://kickofflabs.com

Pros:
A great bunch of useful marketing tools.
Many templates, that are optimized for conversion.
Creating & publishing LP in a couple of minutes.
Embed opt-in forms & widgets.
Automated e-mail marketing campaigns.
Viral campaigns & referral contests.
Advanced options for analytics.
Third-party integrations.
Cutting-edge protection from fraud.
The limitless number of pages at any plan.
The possibility to create affiliate programs.
The possibility to create special forms for cooperation with the advertisers.
Free plan, that lets you run a mini-campaign to 500 uniques a month.
Support by phone.
 Cons:
No drag-and-drop function.
Features:
Kickofflabs lets you make opt-in forms, email automation and offers many more functions.
The landing page builder is extremely easy to use, but, in order to make changes to templates,  you should have some basic understanding of HTML and CSS.
If compared to competitors, Kickofflabs is an extremely simple solution, and this also applies to design pages. In general, the main strength of this online-service is the fast launch of LPs.
Also, the service offers the classic set of functions as its competitors do: A/B testing, the possibility to set up the mobile-friendly pages and editing them.
Pricing:
Free plan: $0/month.
Hobby plan: $29/month.
Premium plan: $79/month.
Business plan: $149/month.
Enterprise plan: $299/month.
Testimonials:
Kickoff Labs has the ability to turn any campaign into a viral machine due to its level-based reward system. Our company increased or email list by 5x in one weekend through a successful campaign that we launched through it. They are one of the few providers of this service on the market.

Also, their customer service was excellent. We were able to get their support, ongoing, for our campaign.

Finally, we'd love to use Kickoff Labs as a thank you page for our Shopify store. For the life of us, we couldn't figure out how to do it – even though it would be a super powerful tool l.

Amin A., Founder, Executive Director
#11. Lander – landing page builder
Try it now: https://landerapp.com/editor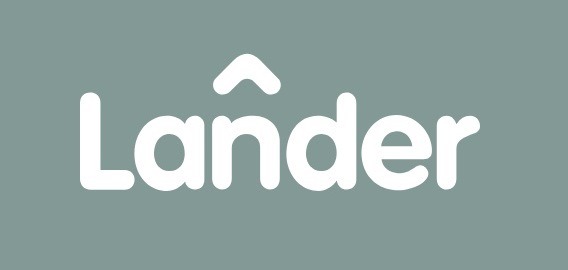 Pros:
Easy to use: even the novice can figure the settings out.
Beautiful modern templates.
High quality and fast support.
Really good landing pages tools for making amazing LPs.
The possibility to use your own sub-domain to host your LP.
Easiness of creating all types of pages.
Easiness of managing reporting system.
The limitless number of pages.
Multiple tools to create mobile-friendly pages.
Great discounts on annual subscriptions.
A huge number of visitors in the basic plan.
FB landing pages.
Custom code editing.
14 Day Free Trial on the Basic plan.
Cons:
There is no possibility to create a website for free
The service is relatively expensive.
Features:
Lander like Instapage is very easy to use to set up your own landing page, all actions are performed in just one click, so Lander is great for beginners. If you are not sure which template is suitable for solving specific tasks, you can use the search: select the necessary filters and the service will automatically select the optimal solution.
Lander landing page software offers you to try LP templates, created by pro designers and are focused on conversion. They look great, work well and are suitable for any type of marketing campaign.
Lander has the same standard set of features as the other services have (the possibility of A/B testing, the creation of mobile LPs and the drag and drop editor).
Lander has an interesting «trick»: the service not only offers a template but also honestly describes its pros and cons. As a result, it is possible to choose the most efficient solution for performing a specific target action. If there is no suitable option, you can make your own LP based on an existing template.
Another advantage is the 14 days free trial version. At the same time, the functionality is not limited – you can use the full functionality.
Pricing:
Basic plan: $49/month.
Professional plan: $99/month.
Testimonials:
Lander claims to be a landing page software, but it's been much more than that to my agency. Whether we need a one-page for our new free ebook or a client's product, running some a/b testing and optimizing for mobiles along the way, or a temporary sign up page for a webinar, Lander covers it all. I've increased conversion rate on my landing pages from 19% to 43% thanks to A/B testing and It takes us around 3 hours total to set up a simple page for a client's upcoming online event.
Andrew Apanov, CEO
#12. Landingi
Try it now: https://pages.landingi.com

Pros:
100+ templates & universal layouts.
Fast website creation website.
A/B testing.
Easy to use.
No special technical knowledge required.
Competitive price.
Modern design.
Intuitive interface.
Third-party integration.
14 Day Free Trial for any plan.
Cons:
The most expensive plan has a limit of 5000 users a month, 167 users a day.
Moving elements around require some adjustment in various screen sizes.
You have to log in to see the lead info.
No email marketing tools.
Limited lightbox options.
There is no possibility to create a website for free
Features:
Landingi offers you a large collection of templates and layouts. Like most competitors, The service has a quite user-friendly interface, it is easy to learn and perfect for the quick start.
With this landing page builder, you are able to create an LP using ready-made templates for different types of niches or using an empty one.
Landingi offers a fully-featured LP editor for creating flawless landing pages. The ability to integrate eCommerce functionality is also available.
Landingi landing page maker keeps all information from LP in a special inbox, with form info that is presented alongside lead locations, demographic profiles, and SM activity. Leads are organized chronologically, allowing you to monitor their growth. You can download leads as CSV files, or export them to other apps directly via integrations with CRM and email marketing systems.
Pricing
:
Create a plan: $39/month.
Automate plan: $69/month.
Agency plan: $149/month.
White label plan: $249/month.
Testimonials
Landingi offers a polished user interface with numerous tools at a good starting price, allowing up to 50,000 visitors! Widgets such as Like buttons and Maps can be added to pages easily.

Oliver Taylor, Landing Page Expert
#13. ConvertKit landing pages builder
Try it now: https://convertkit.com

Pros:
Simple templates that have proved an increase in clicks and visitor's engagement.
ConvertKit is subscriber oriented (the possibility to manage your subscribers with a few mouse clicks).
The possibility to send targeted emails based on your subscriber's interests.
The possibility to easily track subscriber activity based on click tracking.
Easy to use email automation system.
Limitless LPs.
Powerful, but easy to use.
Integration with famous business tools for entrepreneurs, like LeadPages, Teachable, and Zapier.
14-day free trial.
Cons:
No charge for multiple subscribers.
Lack of fancy templates.
Lack of amazing eCommerce features, (like abandoned cart recovery).
No free plan available.
Features:
ConvertKit is a marketing automation tool for bloggers. It captures email addresses and, after registering, sends people a series of training letters. This significantly increases involvement, allows you to build trust with potential customers, and also simplifies the process of selling a product.
ConvertKit landing page software has the function of setting LP for catching leads for an e-book, course, or product. In a couple of minutes your simple, but very effective landing page for collecting email addresses will be ready.
The service is very easy to use: everything is being explained when you create the first campaign and landing page.
ConvertKit has only 4 sets of templates, but these templates do their job!
Pricing:
$29/month for up to 1,000 subscribers.
$49/month for up to 3,000 subscribers.
$79/month for up to 5,000 subscribers.
$119/month for up to 10,000 subscribers.
Testimonials:
Convertkit has been a God send tool. The simplicity of making automations and not feeling overwhelmed in the back-end is hands down my favorite element of Convertkit if I had to rank the greatest element. Aside from the automation simplicity comes their customer service team and the countless resources that they provide to assist you with growing your email system.

Everard B, Business Analyst 
#14. PageWiz landing site builder
Try it now: https://www.pagewiz.com

Pros:
You do not need to have the HTML skills to work with Pagewiz.
The rich selection of professional and mobile-optimized templates.
Simple interface with the intuitive drag-and-drop editor.
Multiple email recipients. You can add Facebook plugins, Google Analytics tools, SEO tools, a conversion tracking and remarketing codes, and more.
CRM integration.
Excellent A/B testing that increases conversion.
Available from personal domains.
The possibility to manage multiple accounts.
User-friendly interface.
A good set of integration tools.
Useful additional features.
The possibility to get templates from ThemeForest website.
Excellent technical support.
30-day test drive with up to 200 unique visitors.
Cons:
Patterns can be improved.
Expensive paid plans.
There is no possibility to create a website for free
Features:
The PageWiz service is aimed at working with entrepreneurs, advertising agencies and small business owners who want to create elegant, stylish, simple and convenient landing pages to advertise their brand to a wide range of customers.
This landing page builder has many advantages, and the first things that draw your attention are the excellent support service, as well as more stylish designs than many competitors offer.
PageWiz is suitable for both newbies and experienced marketers and offers users the opportunity to launch advertising campaigns with a high conversion rate in a couple of minutes. A simple editor that is similar to the common installation wizard will take on the difficulties of managing the process by taking you through the process of creating a landing page.
Once the campaign is ready and running, you will receive statistics in real-time, and A/B testing will let you achieve supreme conversion.
You can always use the advantage of a free 30-day period and take your marketing system to a new level!
Pricing:
Basic plan: $29/month.
Standard plan: $49/month.
Plus plan: $99/month.
Pro plan: $199/month.
Testimonials
Suitable for both novice and advanced marketers, PageWiz allows its users to launch high-conversion landing page campaigns within minutes. The wizard-style editor takes the hassle out of the equation by walking you through the process of launching a landing page, freeing professional marketers and small business owners from the oft-tedious and lengthy process of designing and developing an effective marketing campaign. Once the campaign is up and running, real-time statistics and A/B testing allow you to tweak your campaigns further for maximum conversion.

Lucas Turner, Landing Page Expert
#15. Squarespace
Try it now: https://www.squarespace.com

Squarespace Pros:
Hosting and third-level domain.
Trial version, including all features.
High-quality customer support service, that works via email and chat.
Beautiful and free templates, created for different businesses that look great on mobile devices.
You get a free domain when buying the annual plan.
The possibility to either purchase a domain through Squarespace or transfer an existing domain.
Free 2048-bit SSL certificate for domain and WHOIS privacy.
A large number of different integrations with other services.
API and documentation for developers.
The site is being backed up on backup servers.
If you delete the pages, you can restore them within 30 days.
14-day free trial.
Cons:
Only Mailchimp can be connected for mailings.
When the trial version ends or you cancel the plan, your website with all its content will be deleted in 30 days.
There is no possibility to create a website for free
Features:
Squarespace is the simplest and one of the most thoughtful landing page builders, and its functionality is more than enough for creating websites of any complexity: from a blog to an online store. The builder allows you to easily create a website in the visual editor without any programming. For experienced users, there is a possibility to edit the source code, add scripts and styles.
Despite the rich arsenal of landing page software features, it is still very accessible and convenient, proving its reputation as a simple and intuitive editor thanks to a drag-and-drop interface and clear menus.
Squarespace Pricing:
Personal website plan: $16/month.
Business website plan: $26/month.
Online store basic plan: $30/month.
Online store advanced plan: $46/month.
Testimonials:
Squarespace is an incredibly polished, yet easy to use website builder with functions and features appealing to a very broad audience. However, the best value is offered to those looking to build e-commerce functionality into their website – an area where Squarespace is a market leader.

Jackie Goldstein, Website Development Expert
Summary
All of these builders (except Kickofflabs) are fully drag-and-drop solutions.
If this is your first time dealing with website creation, and you need a quick solution, you should take a closer look at Instapage and Weblium. The instapage landing page builder offers less power but significantly wins in terms of the speed of LP creation among many of its competitors. At Weblium, both the speed of the creation of the site and the set of features are high. Unbounce and LeadPages are two decent solutions for beginners who want to create their own landing page from scratch.
If you need more flexibility and you are looking for a better set of features and more customization, Weblium and Unbounce will be your ideal solutions. But since Unbounce is more suitable for advanced users, you should take a closer look at Weblium.
Wishpond and Leadpages both have their advantages and disadvantages, depending on the price you are ready to pay. Either way, these builders are all great tools and certainly worth checking out.
Landingi is also a good landing page builder solution for creating a decent LP: the builder has a high level of customer satisfaction but it has not yet reached the scale and market share of the leaders. And vice versa, Wix, one of the industry leaders, is a beautiful and user-friendly builder with a large app store combined with a bunch of beautiful free templates. But all good things have their price.
If you are looking for a solution with an impressive set of marketing tools, then take a closer look at GetResponse.
Finally, only three of these landing page builders – Weblium, Wix, and Kickofflabs offer free solutions. However, Wix's free plan has certain limitations, Kickofflabs just lets you run a mini-campaign to 500 uniques a month, and only Weblium landing page builder offers you a fully-fledged solution for your business with the domain and branding, basic site settings and unlimited editing.