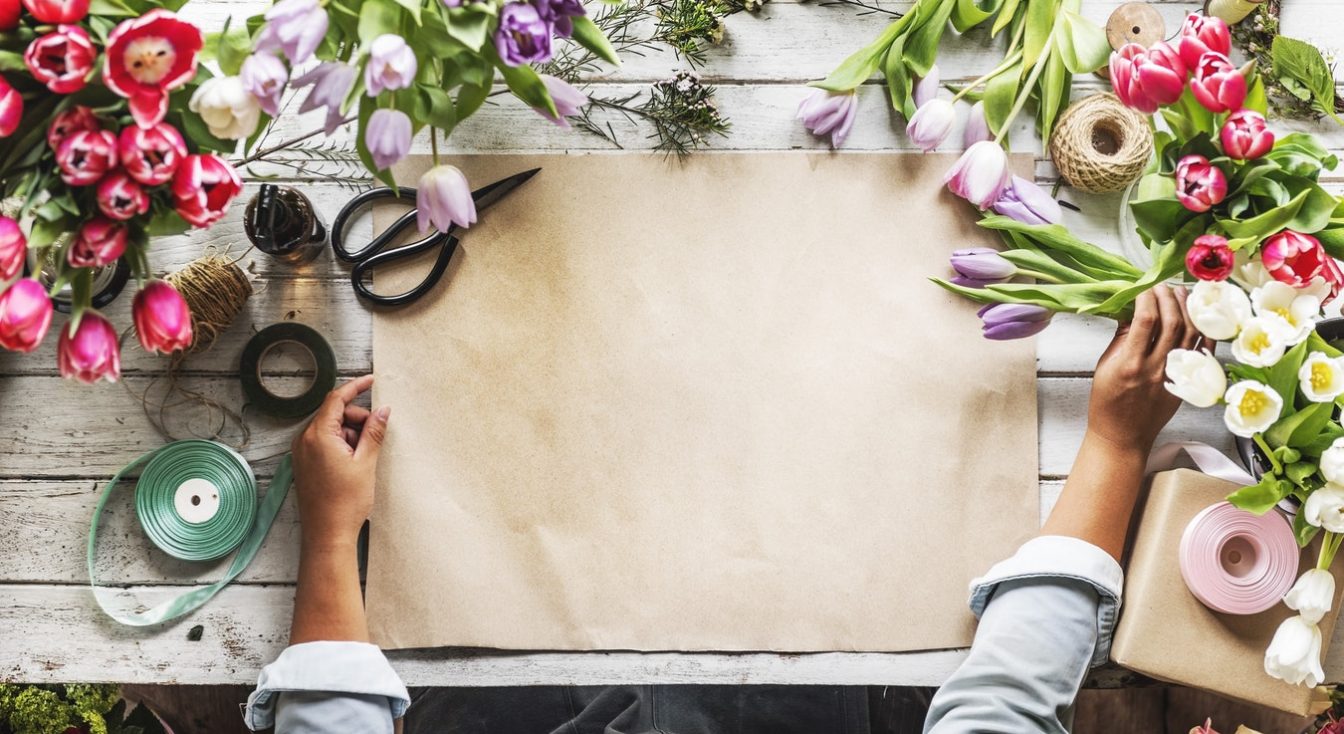 20 Best Small Business Website Examples
When you're wondering how a good small business website should look like, a few things come to mind: it should be up-to-date, have a good conversion, present your company in the best possible light, and have all the necessary selling tools.
And one of the most important website features is the ideal design – the best one for your brand, business niche, and scale.
Create Your Own Business Website
Take a look at these top 20 small business website design examples, that the most successful entrepreneurs from all around the world own!
Real Estate Website Design – Alexander Real Estate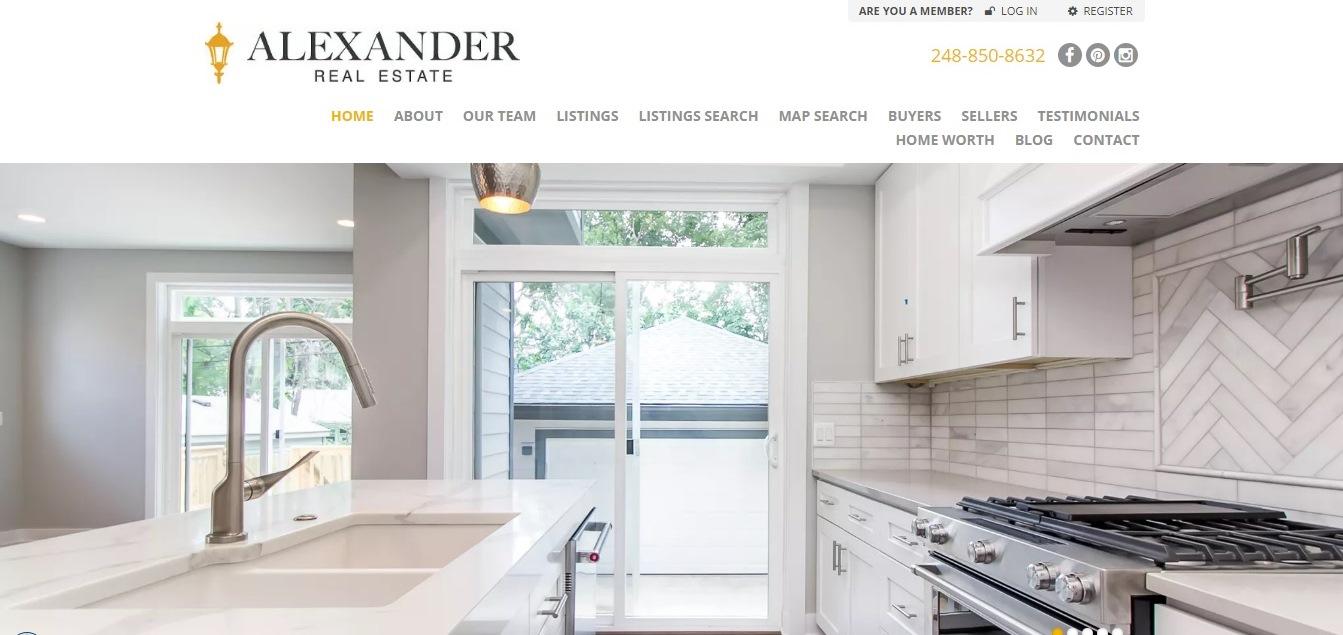 website: https://www.alexanderealestate.com/
The website of this real estate agency is both informative and elegant. The homepage gives you a preview of some of the company's listings, so you get a sense of what they've got from the first sight.
There's a testimonials section that will help you to decide, whether to hire them. The list of bios of the team members and a well-organized blog are also important factors that build visitor's trust.
Online Portfolio – Robin Mastromarino 
website: http://robinmastromarino.com/
This designer's website clearly illustrates what the freelancer is capable of.
Many designers know they need a strong portfolio, presented on their website, but all of them remember that the very website is an essential and integral part of it.
Pat attention: the special effects that are used on the website do not interfere, but add up to your impression!
Food and Drink – Craft Coffee – small business website example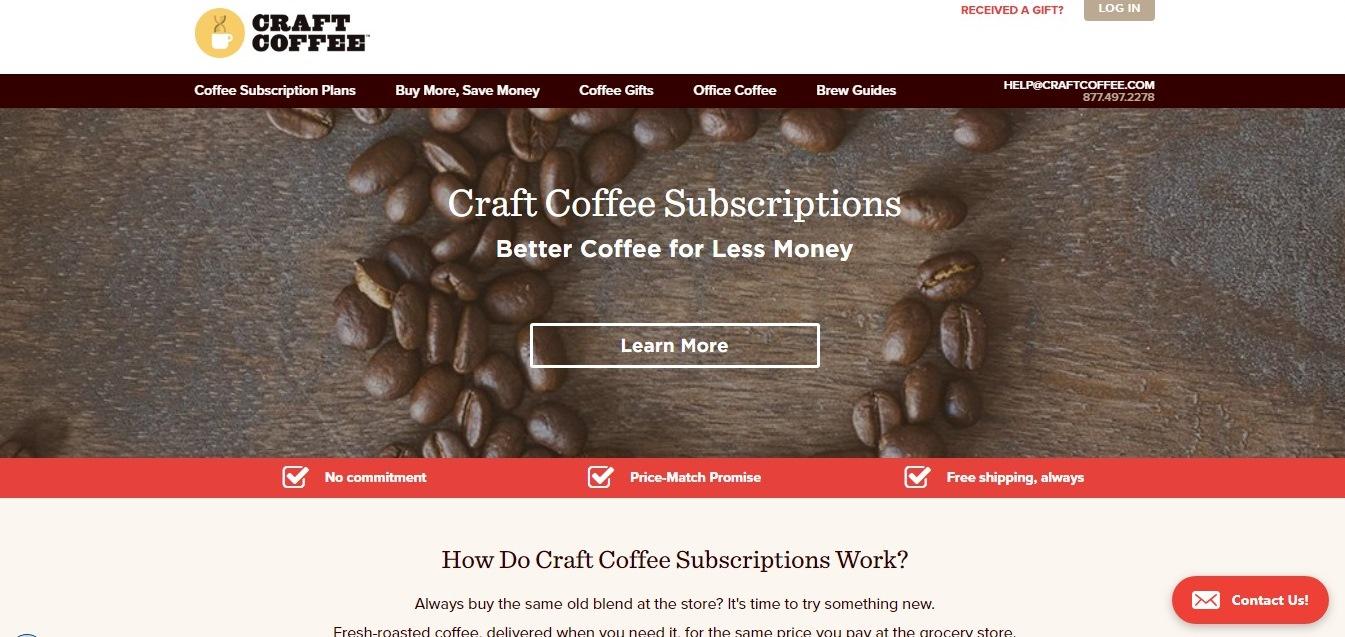 website: https://www.craftcoffee.com/
The website expresses the value the company brings to clients right at the moment you enter the site.
After explaining that the service is very inexpensive and simple, the website directs you to purchase a «Tasting box» – and be sure you won't miss the highlighted CTA button. Check it out and you will be impressed with a succinct messaging that this startup has got.
Catering – 4 Rivers Smokehouse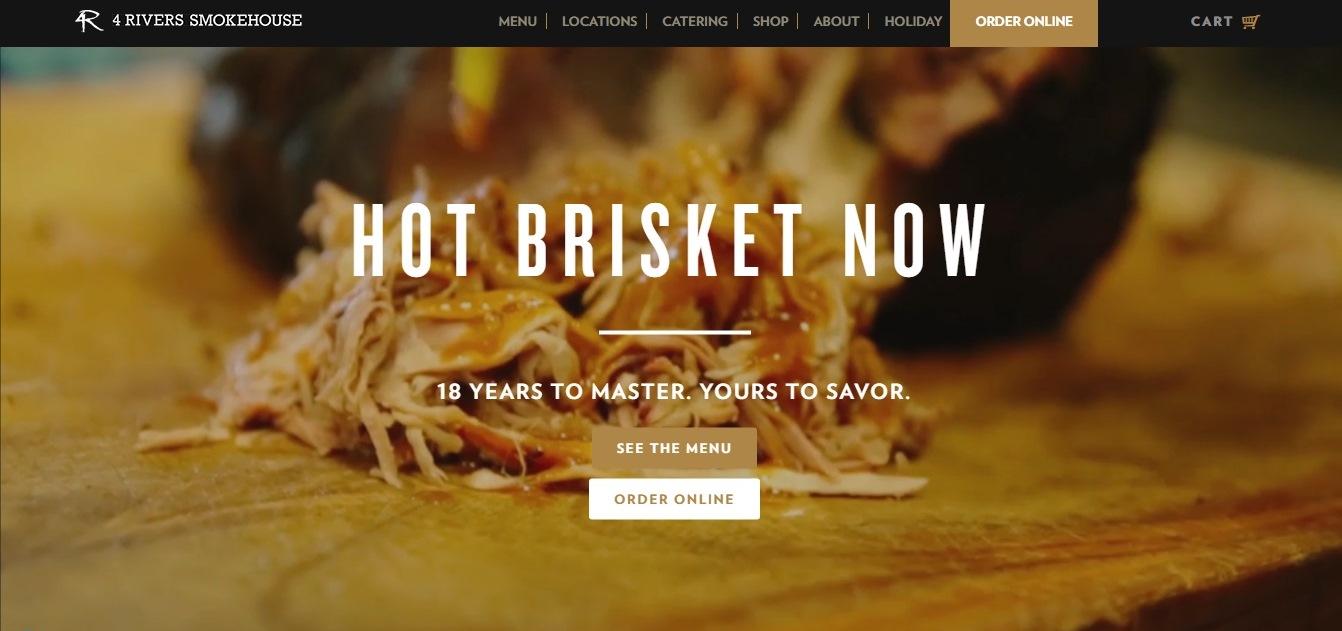 website: https://4rsmokehouse.com/
You get your mouth watering just after you have landed on this website!
The tasty image in front of you captures your attention, so you won't leave the website without buying something. The colors, the images, and the phrase "Brisket. 18 years to master. Yours to savor" claims that these guys know how to create perfect food!
The idea of used parallax scrolling as an animation technique for when you move about the page is just brilliant.
Architecture – Andersson Wise Architects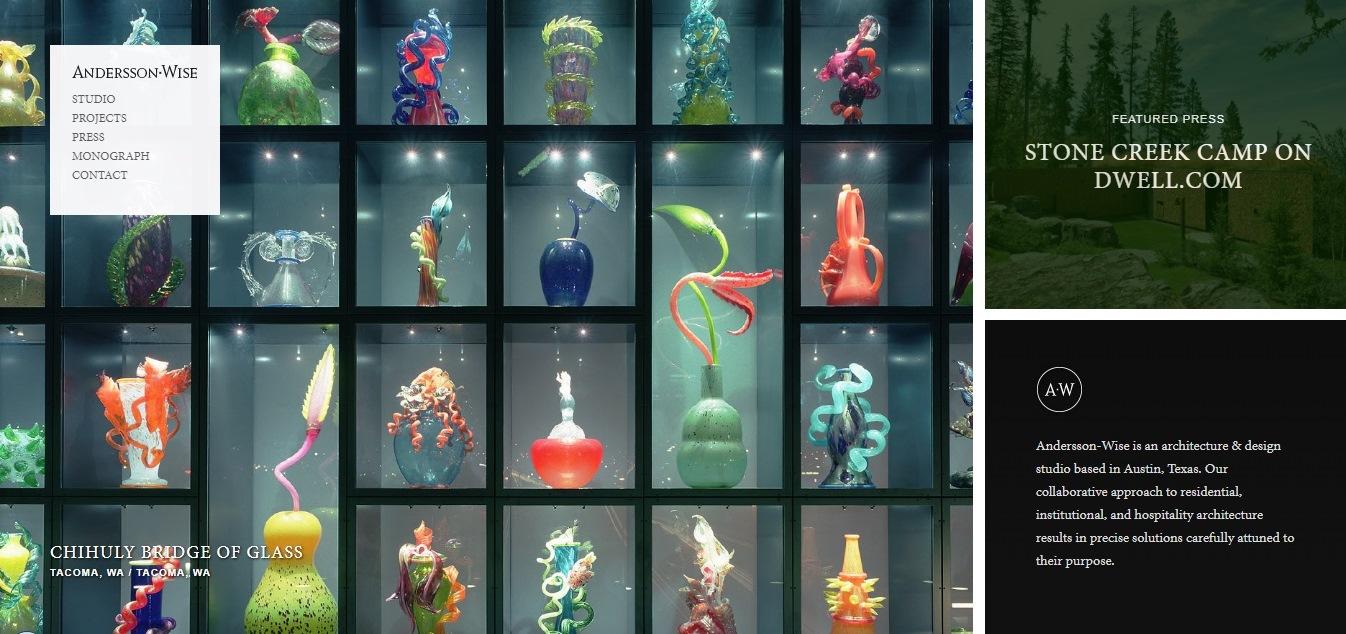 website: https://www.anderssonwise.com/
This is always a good idea to use images to show your skills, especially if you are an architect.
The homepage has a small menu, but it gives a clear understanding of why you should choose the company's services.
Web Design Agency Website – htmlBurger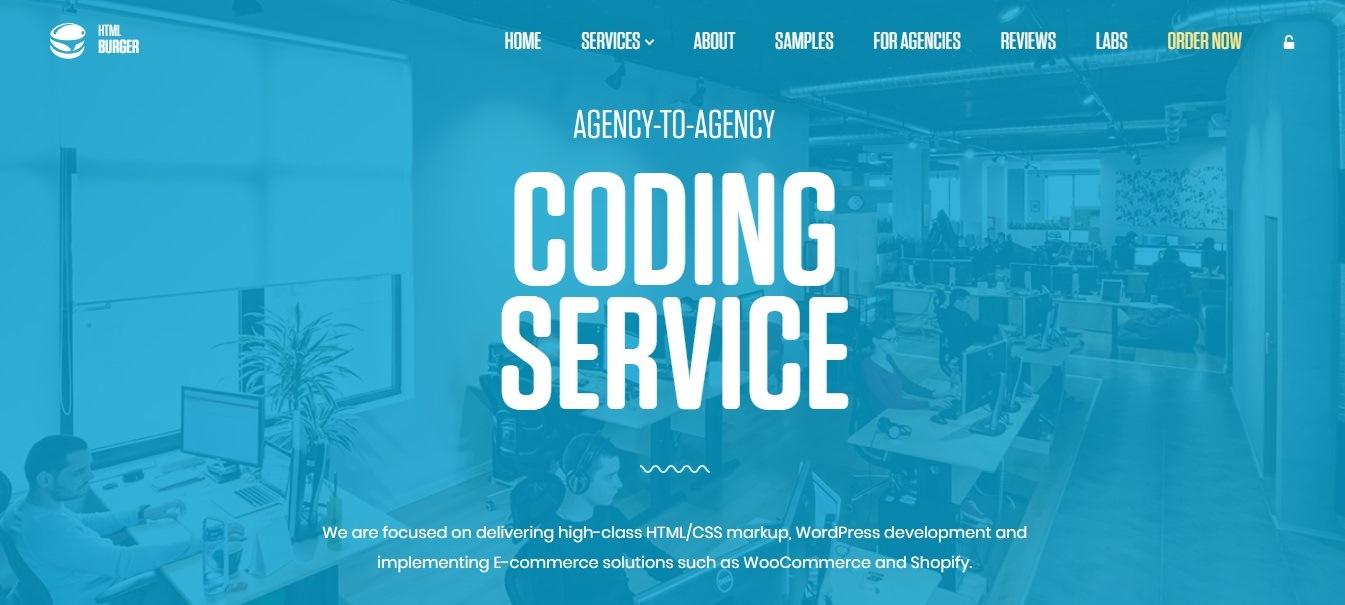 website: https://htmlburger.com/
If you want to show your skills as a web designer, the first thing you should manage is your own website!
The homepage of this company's website uses the flat design and various elements to show what they are capable of. It is quite simple to navigate, and the light color scheme and playful animations also create a sense of simplicity.
Great web design agency website templates are on Weblium.
Online Store – Gitman Bros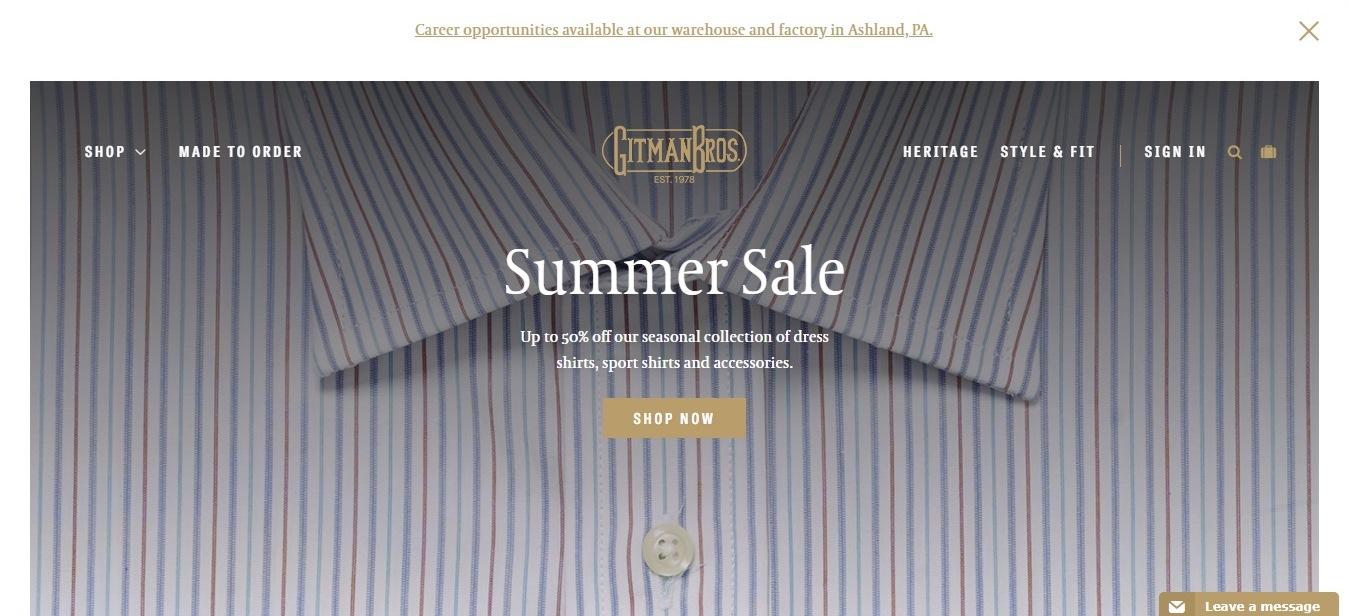 website: https://www.gitman.com/
The website of this made-to-order shirt & tie shop is an amazing example of how the family company with great experience can sell without any pageantry and glitter.
The company's spirit is expressed throughout this convenient and modern online store, showing that the traditions are #1.
Pabbly Subscription Billing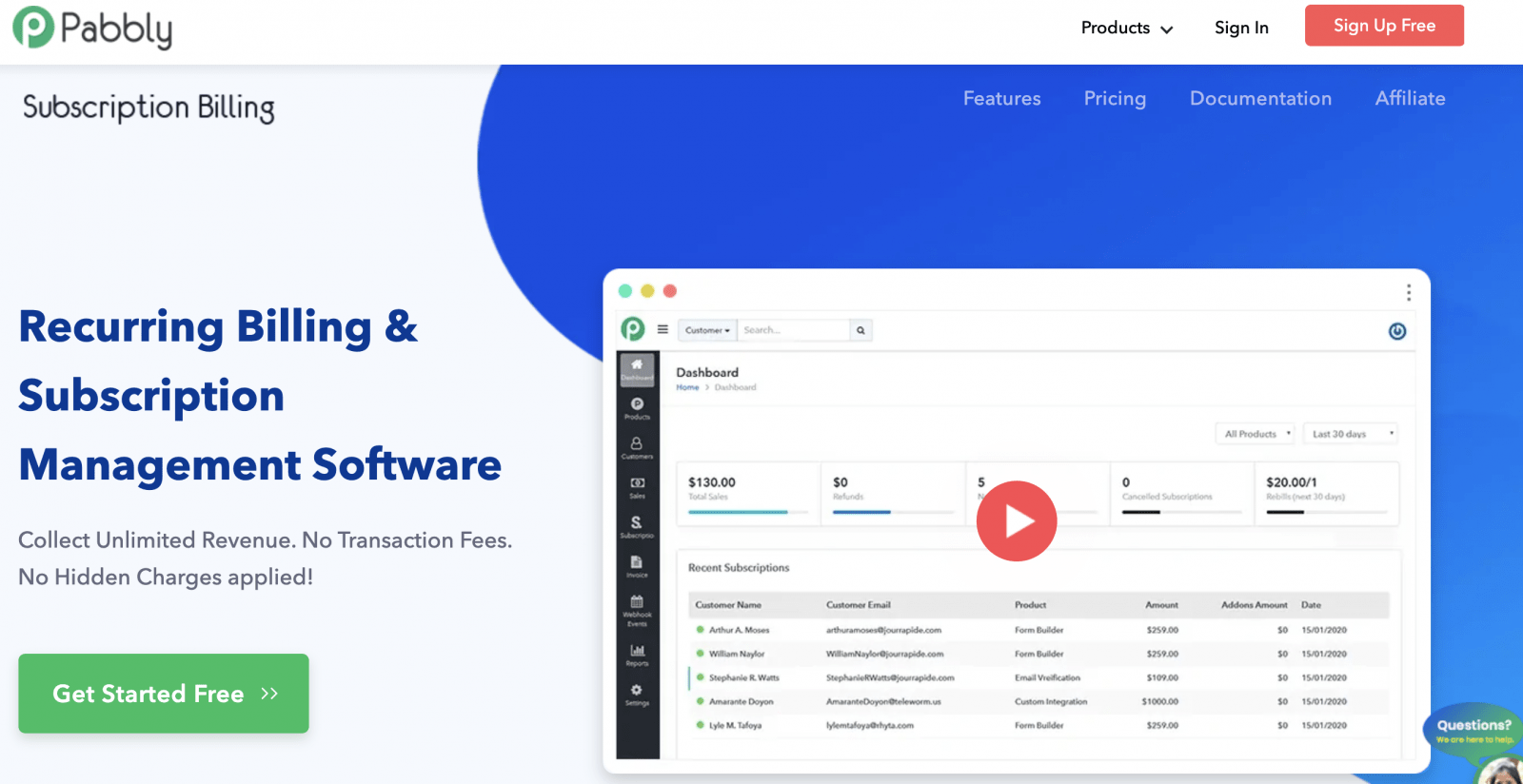 website: https://www.pabbly.com/subscriptions/
Pabbly Subscription Billing is a recurring billing platform that allows you to collect one-time and recurring payments via multiple payment gateways. It is the only software that does not restricts you from collecting unlimited revenue from unlimited customers.
With this software, you can create unlimited plans corresponding to the products and start selling them via checkout pages. Also, you can handle all your subscriptions, recurring payments, customer communication, invoice creation, and much more. These features are perfect for growing your customer base, monitoring your sales funnel, and producing recurring revenue for your business.
Apart from this, the best thing about Pabbly Subscription Billing is that it does not charge any extra fees on the basis of per-transaction and monthly revenue generation.
Moreover, you can integrate this with any SaaS application using the API keys. It provides several features like email notifications, coupon codes, dunning/auto-retry, etc. This gives you a clear picture of your business with actionable metrics that show you monthly recurring revenue, net revenue, active customers, new subscriptions, and much more.
Medical Practice Small Business Website – ZocDoc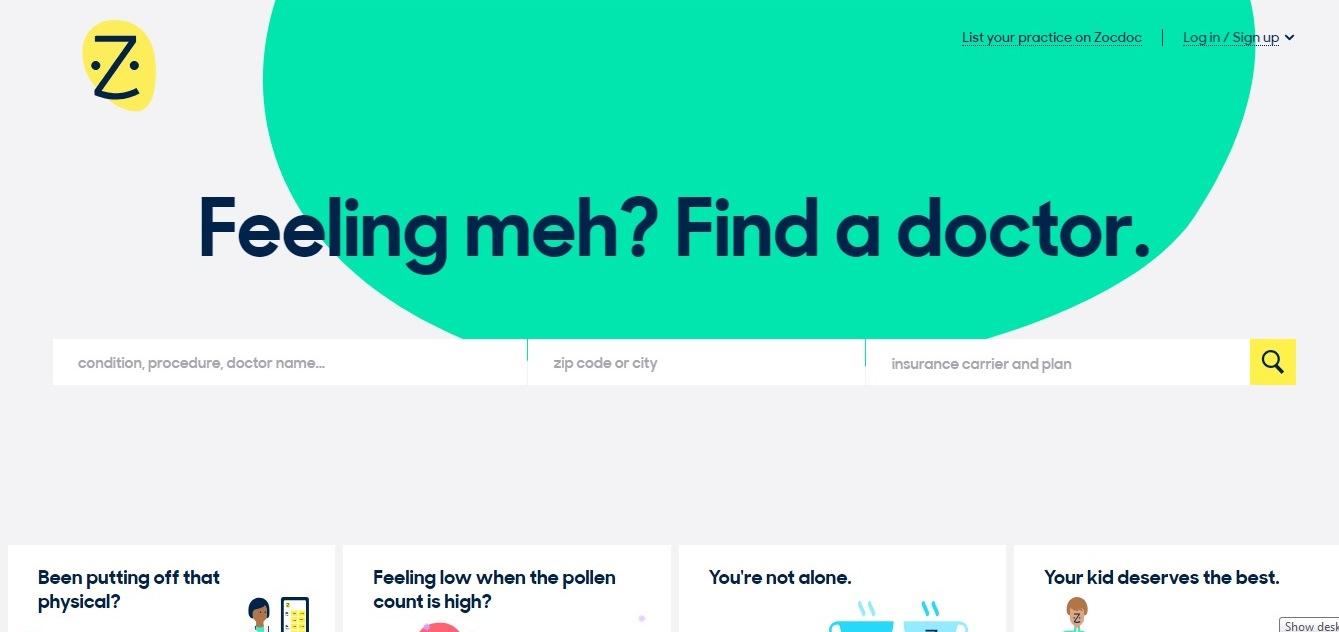 website: https://www.zocdoc.com/
ZocDoc company offers the unique possibility to find nearby doctors when you need them and make appointments online for free.
When you visit the website you can feel that the user experience is in the first place here: you can get the results with just 4 pieces of info: doctor specialty, insurance plan, insurance career, and zip code.
Technology – Gogoro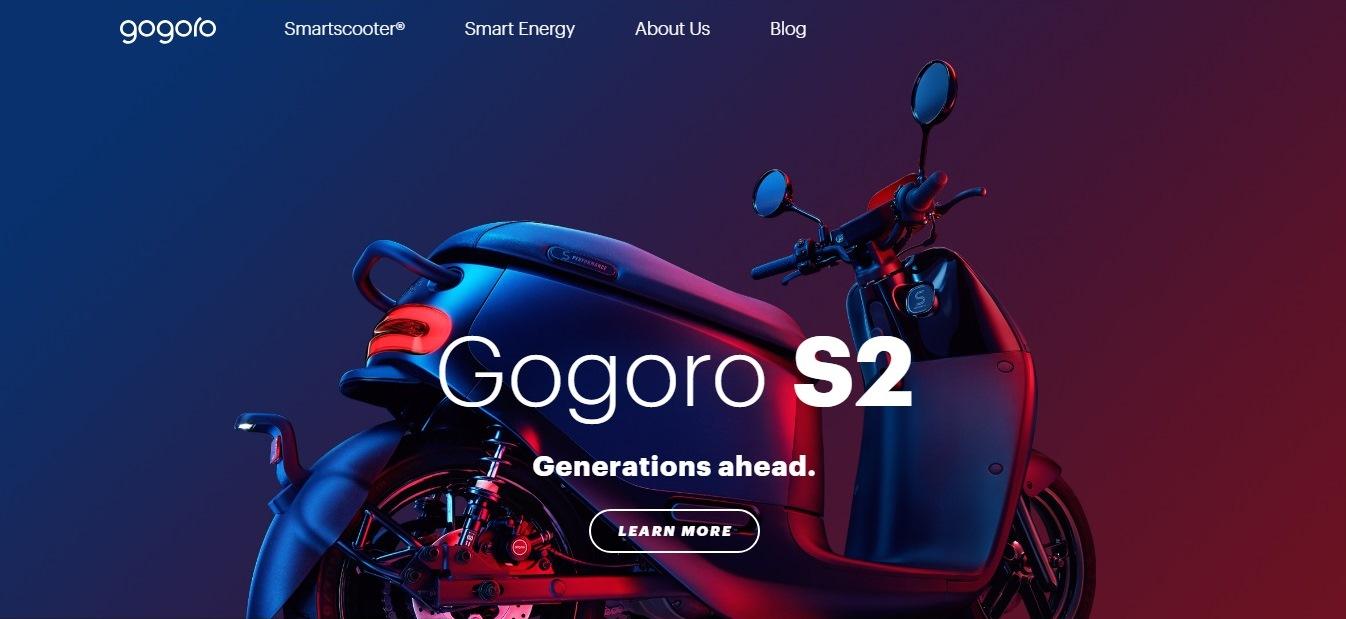 website: https://www.gogoro.com/
The first thing you see when you land on this website is its minimalistic, elegant, and fully functional design. The image of the flagship scooter welcomes you and prompts you to continue interacting with the website.
The fluid animations and the beautiful, high-caliber images also give you an example of how the great web-design has to be made.
Online Resume – Stephen Caver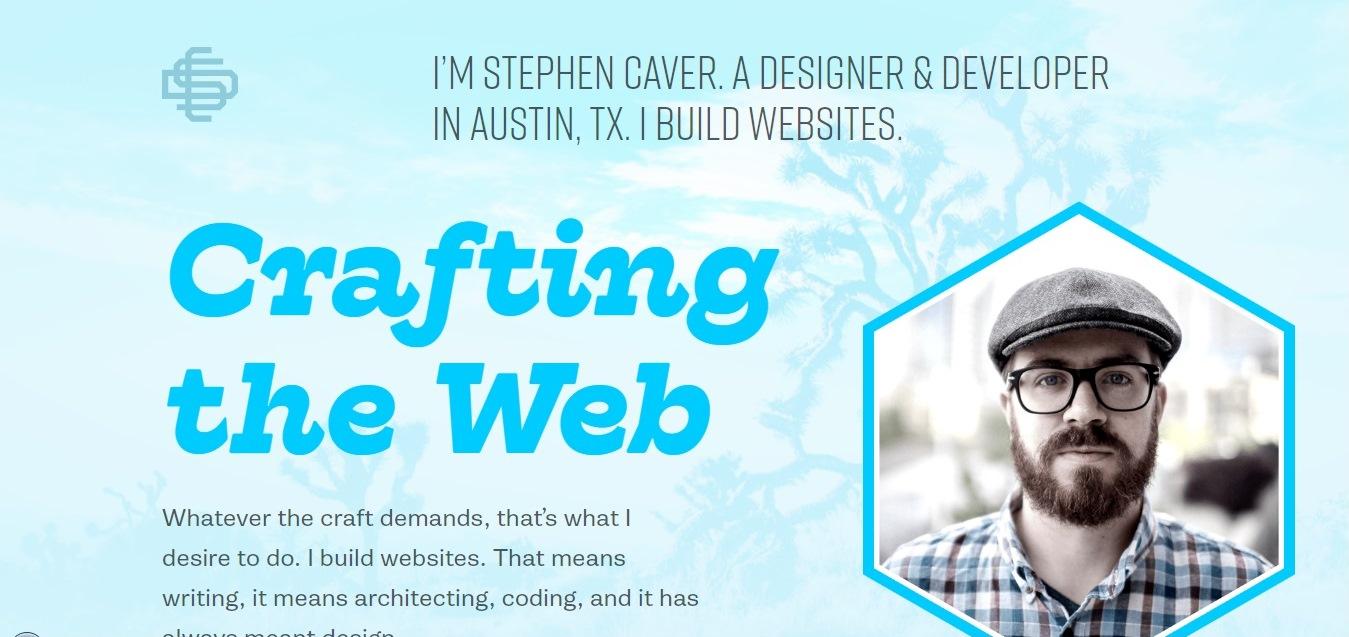 website: http://stephencaver.com/
As you can see, the website of this promising developer and designer is a great example of a responsive portfolio. The few small thumbnails of his works appear immediately, along with the brief info about the specialist.
The thing that attracts attention is also the clear nice typography and plenty of white space that makes you feel like breathing easily.
Website Development – Haus website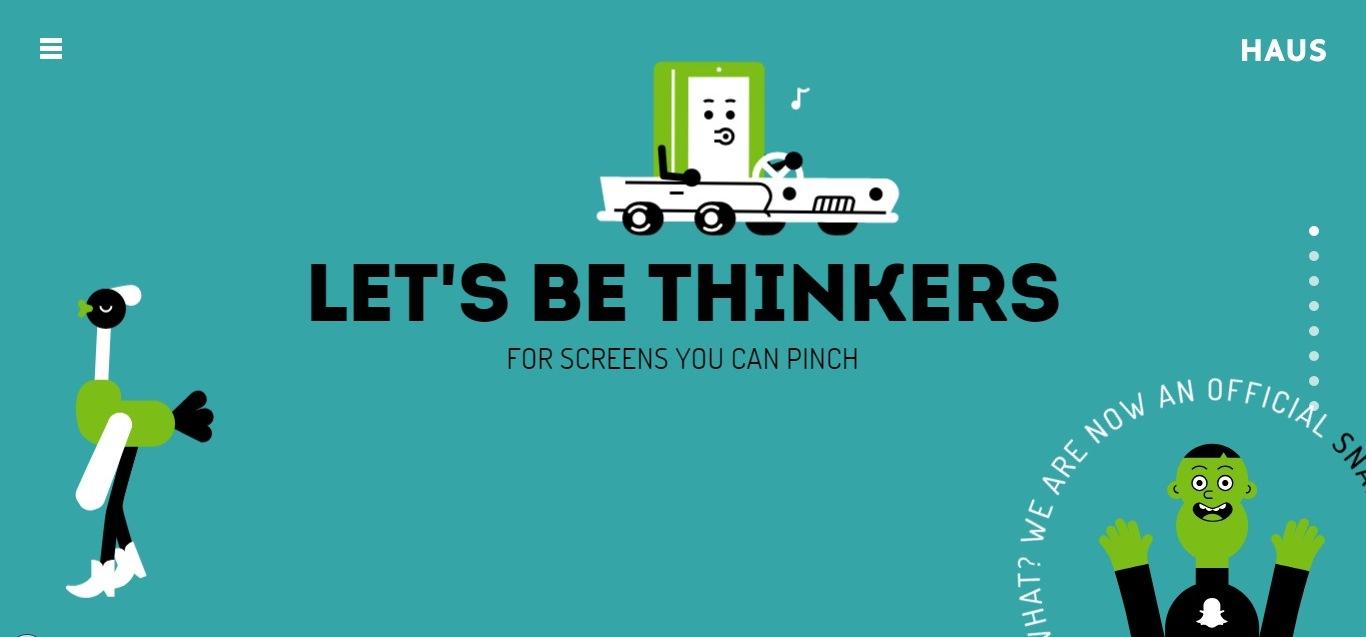 This L.A.-based company managed to create a website design that is visually stimulating, but very clean at the same time, and this is a very rare example, to be honest.
These guys reinvented the use of the carousel and created an appealing, but the very simple layout, also using large animated images to introduce you to their work.
Musical Portfolio – Ben Lukas Boysen – small business website design example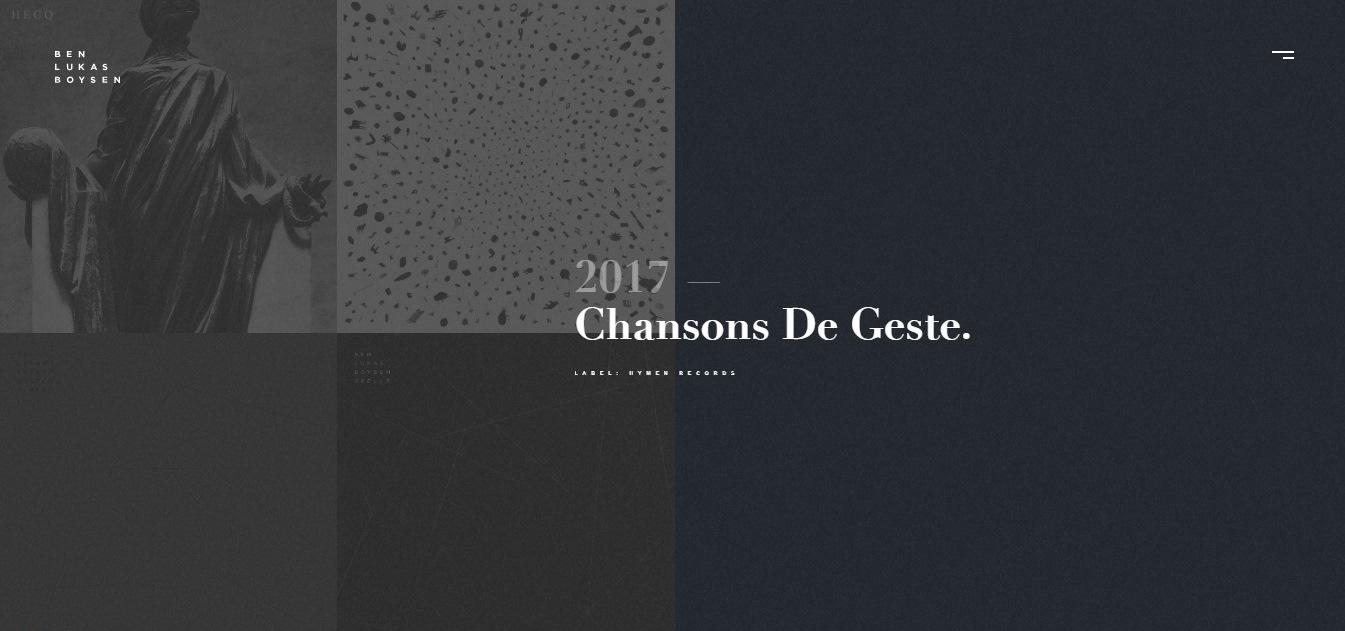 website: https://benlukasboysen.com/albums/
The essence of web design is not creating beautiful images, but solving a problem. This website perfectly illustrates how you can solve the problem of portraying the musical portfolio without a single sound.
The design is laconic, but inspiring, as well as the story and discography of the musician.
Marketing – General Assembly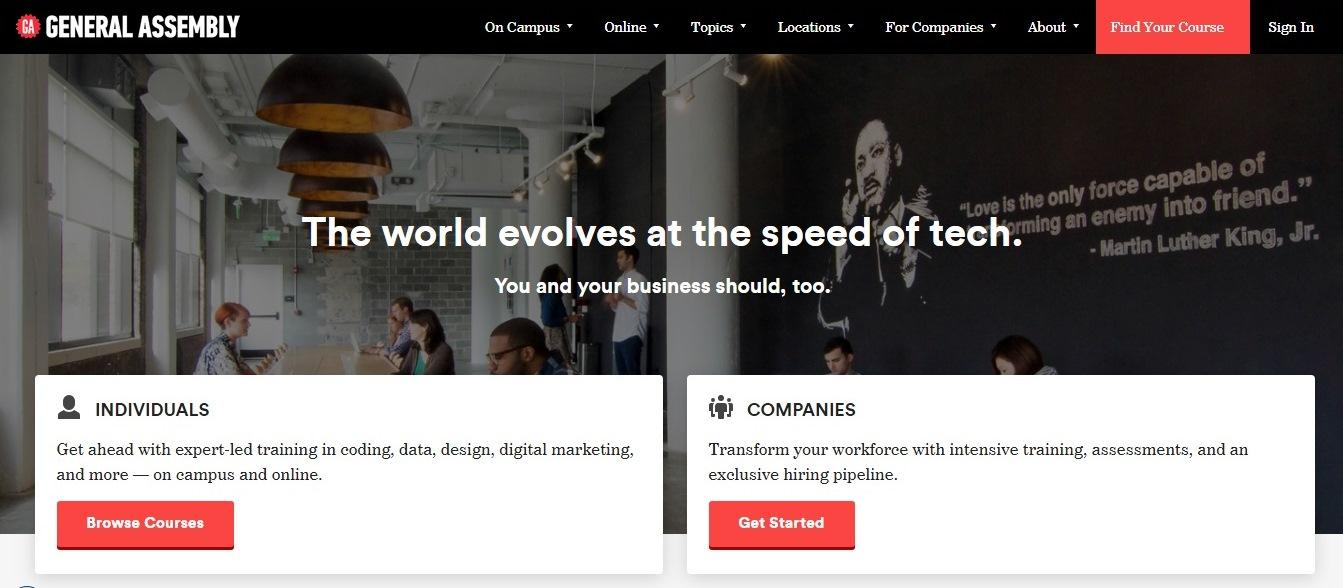 website: https://generalassemb.ly/
We are sure that you have heard about the amazing architectural design of the New York City coworking space General Assembly. The website design is created in a similar style: laconic sleek interface, homey icons, and the overall sense of space.
The sections about the company's mission, community, space, offers are easy to find and give you clear information about the GA advantages.
Interior Design Services – Stoneycrete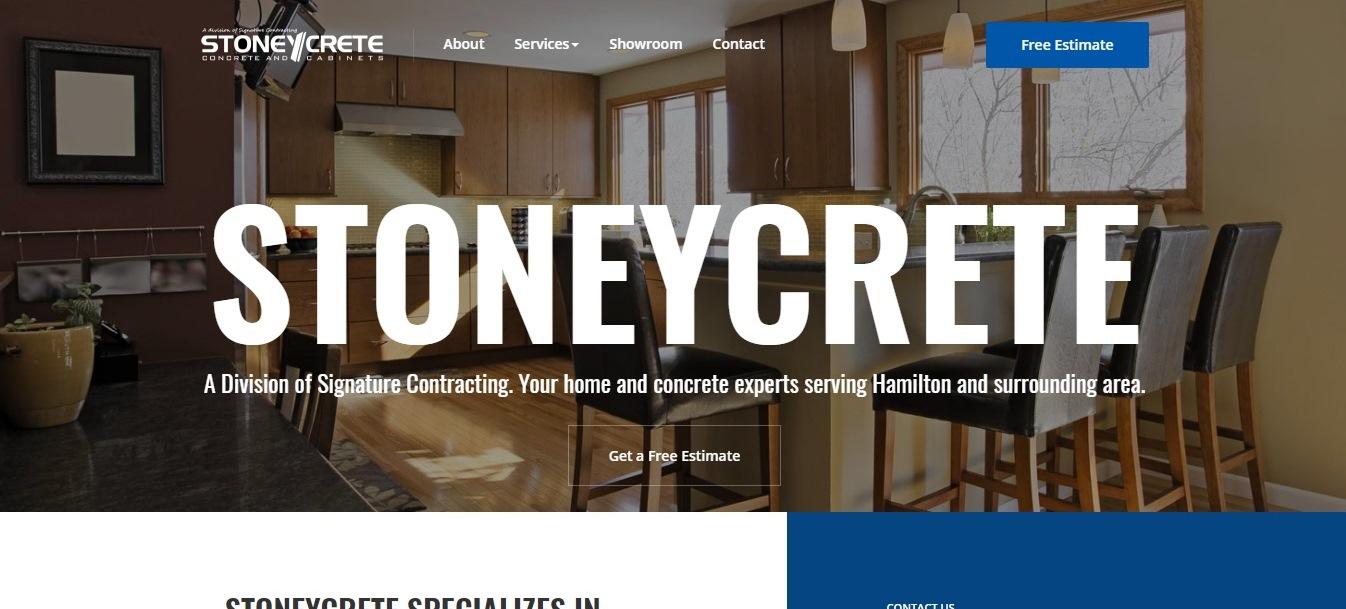 website: http://www.stoneycrete.com/
These guys get straight to business: just when you reach the website's main page, you see the specialization info and contact details, and then you see an offer for a free estimate. This is a very smart solution because this is the first thing that potential clients look for.
Then, you easily find all the information about the company's awards, lists of accreditation, and testimonials – all that info also creates trust.
In a whole, the website is easy to navigate and responsive – no matter if you use a desktop or mobile version.
Food Small Business – Food Sense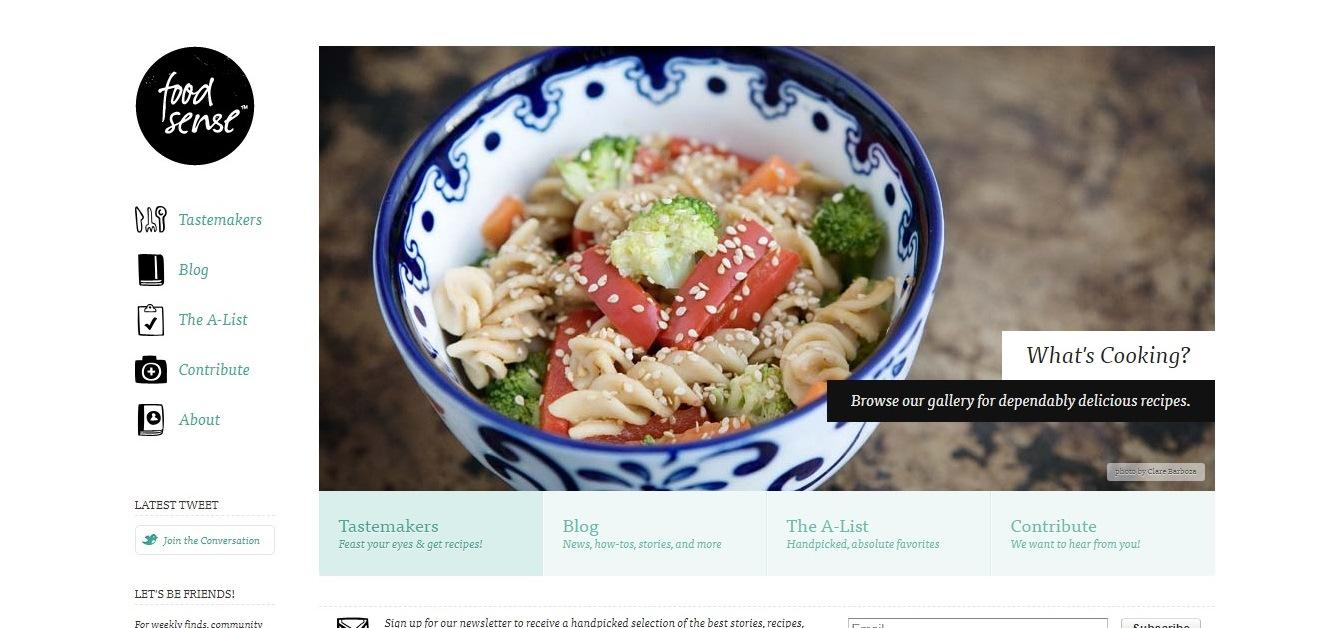 website: http://foodsense.is/
The foodie website shows a 2-column layout on laptops and desktop computers, and it turns into a block layout if you use a smaller screen.  
So the menu and logo would move from the left sidebar to the top without making the links hard to see/click or hidden behind a burger menu.
Lawyers Services – Nyajeka Green Law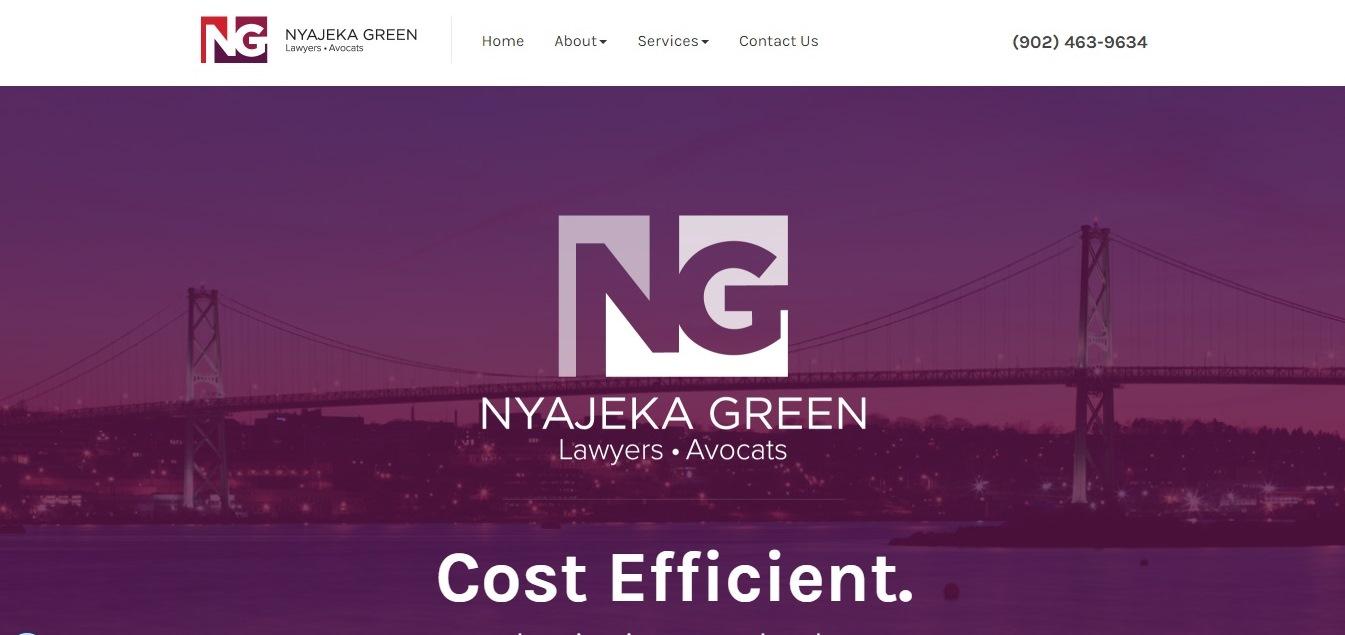 website: http://www.ng-law.ca/
To stand out from the crowd, Nyajeka Green Law decided to make their website in an easy-going, but still professional manner.
The color scheme sets the mood, while the key features are clearly displayed on the homepage: «Cost Efficient. Friendly. Professional». The simple layout and the background with the photos of the company's team members, bright CTA's and contact form also add points to your positive impression.  
Casting Agency – Edita's Casting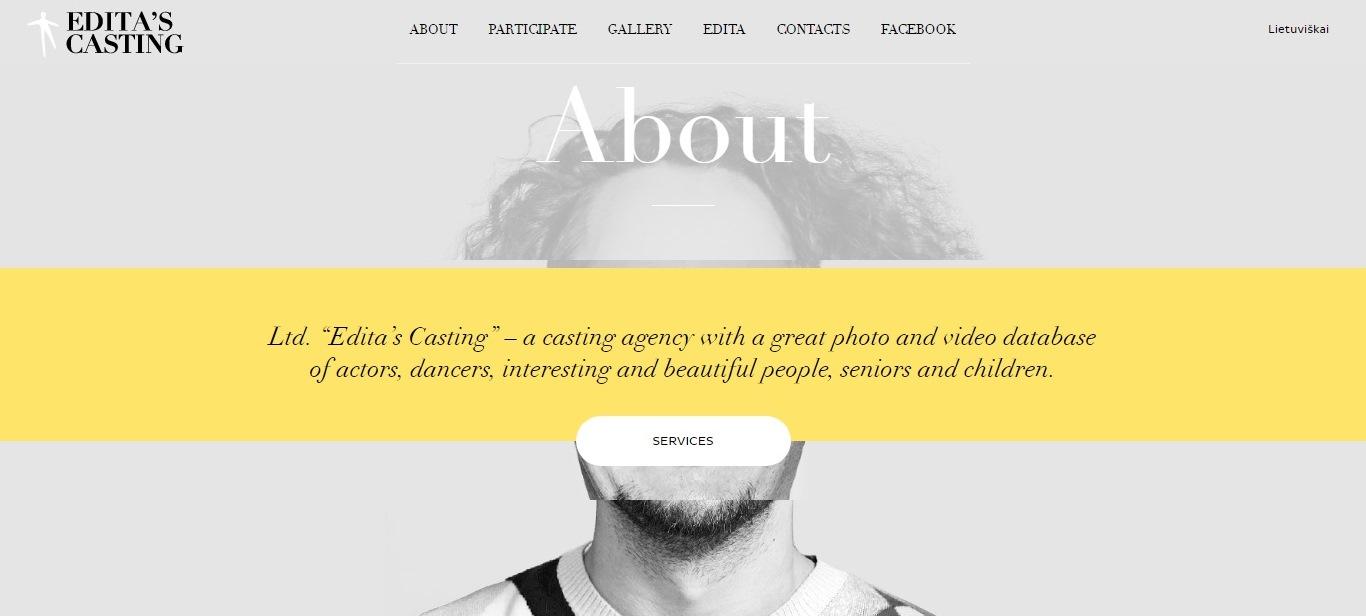 website: http://www.editoskastingas.lt/en
It is a good idea for a family business to put this thought at the forefront of the site. It really looks and feels very emotional, creates the right impression that touches the visitor. Take a look at this magnificently animated face match!
Online Portfolio – Aaron Porter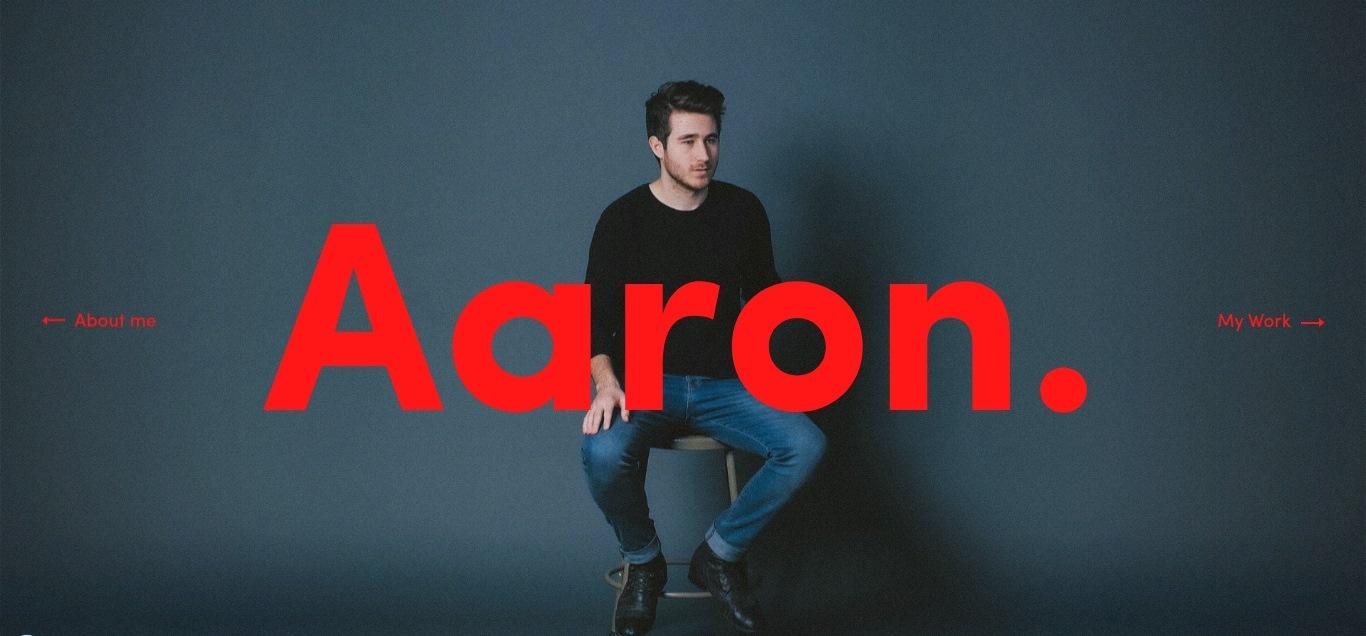 Aaron is a talented film director and clip maker, and when you visit his website, you will appreciate his creativity!
When you enter various website sections, the videos start to play in the background. Check out Aaron's wonderful laconic portfolio presentation with informative, but briefcase studies – you will definitely like it.
Digital Agency – Upturn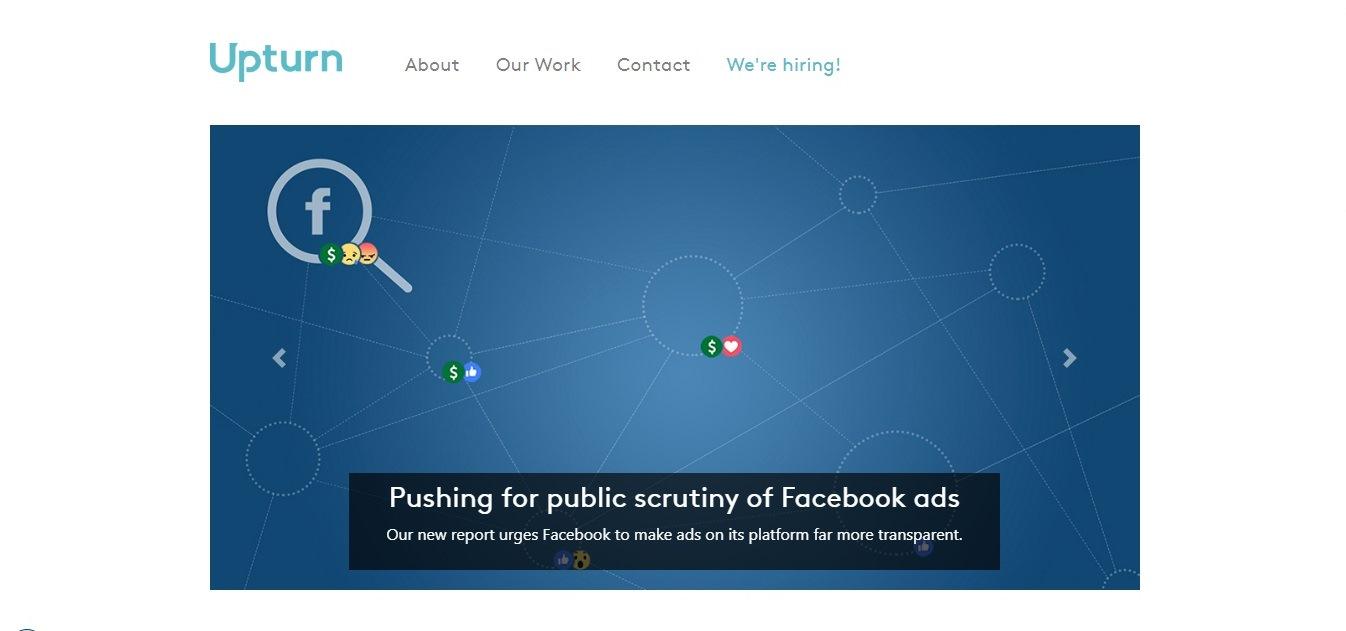 website: https://www.teamupturn.org/
When you will see the Upturn's website, you will need no explanation for why it is on our list.
Everything is located on one flat and a very responsive web page. If you don't want to scroll the page down, just press the links at the top and you will go to different anchors. The presented info is brief but very convincing.
By the way, even if you quickly browse the Upturn's page, you will immediately understand who they are and how they do their job!
Bike Maker – Made By Hand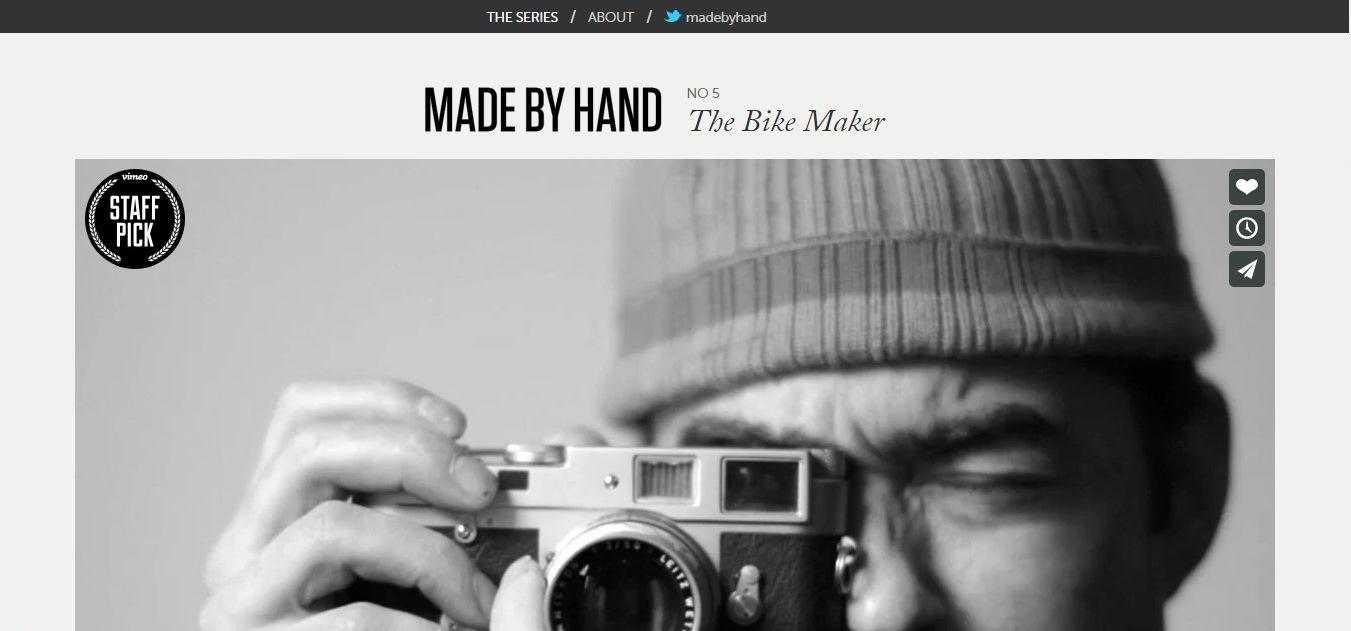 website: http://thisismadebyhand.com/
Not sure if your website is responsive enough? Check out this example and get a clear idea of how to do it.
When you enter the website, you will see a series of short clips about people who do things on their own hands. Videos and images look just amazing on both desktop and mobile gadgets. Reading the elegant serif font is just a pleasure!
Haven't yet decided what website you need for promoting your small business?
Let Weblium AI Website Builder make a perfect website for you, and get a fast & totally responsive website that meets all your requirements in 30 min!