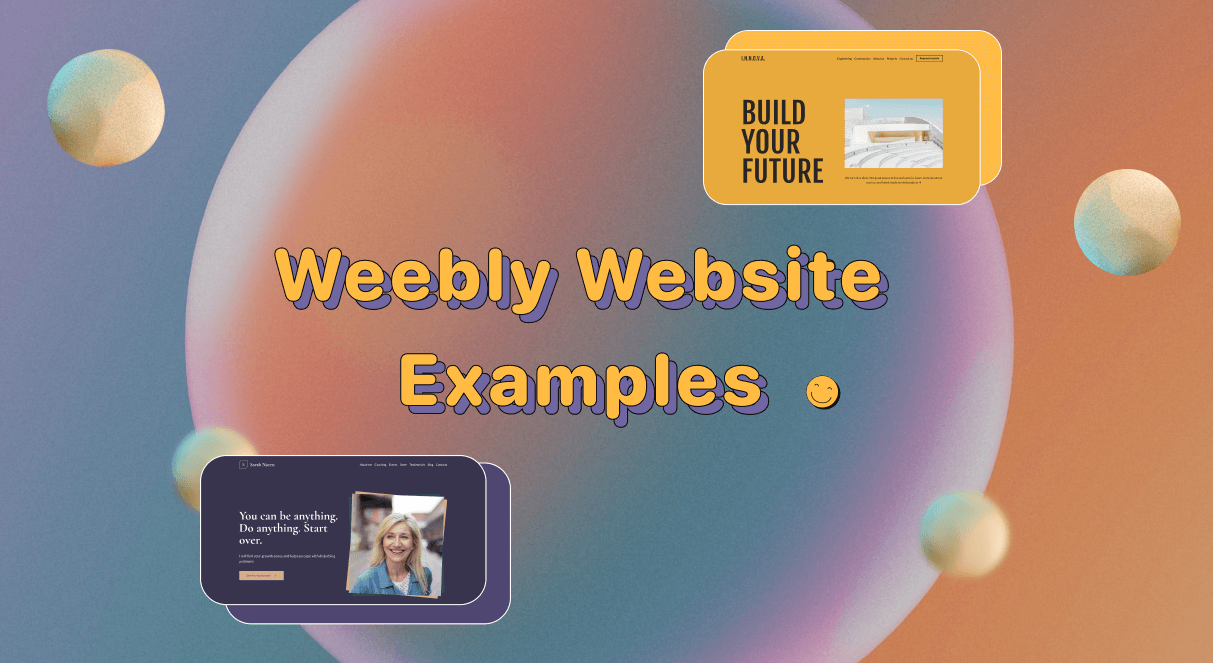 Weebly Website Examples (Upd: 2023)
We all should thank Weebly for its functionality, simplicity and beautiful themes, but it has two problems you should consider. The first one is that its pricing plans are quite expensive. The second one is that it no longer works in many former CIS countries (including Russia).
Taking care for those who love Weebly, but don't have the opportunity to use it anymore, as well as for everyone who is looking for a decent (no less (or maybe even more) convenient) solution to create a website, we decided to conduct a comparative mini-analysis and find great winning alternatives to Weebly!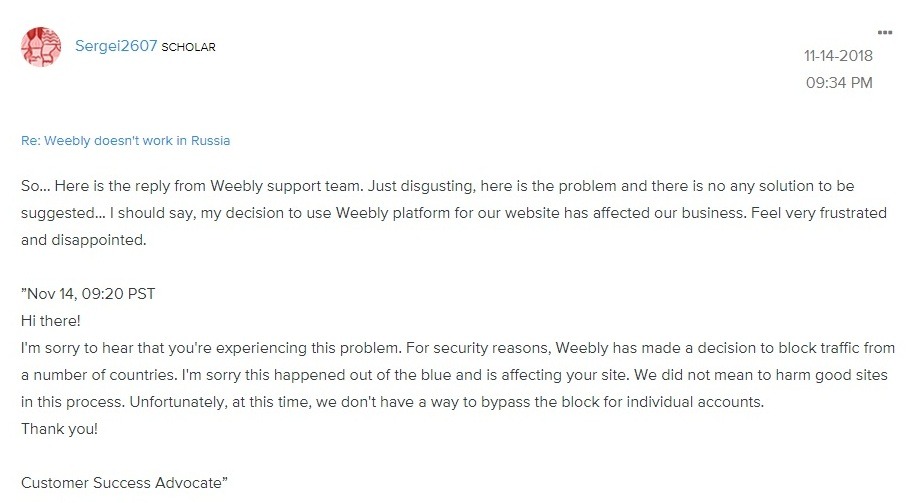 Weebly website examples
A brief intro: a website builder that we will compare Weebly to is called Weblium, a modern solution in the site builder market. Weblium AI website builder offers the opportunity to create a modern, professional and unique website independently, in a couple of days, for absolutely free.
Weblium is a product of the global brand TemplateMonster, the famous marketplace dedicated to everything related to web design.
Weblium has two key winning advantages, that help it to stand out from the crowd:
a complete collection of more than TWO HUNDRED unique, stylish, professional-looking templates, created by experienced designers according to the latest web design trends;

an intuitive drag-n-drop visual editor that you can use to easily make any changes to templates and even to every tiny website element, allowing you to build a truly unique website.
Apart from the paid plans, Weblium offers an interesting free plan, with a number of bonuses:
eternal, full-fledged free plan;

effective tools for SEO and marketing, available in the admin panel of your new website;

fast and responsive websites, that will look and work perfectly on any screen;

24/7 online support;

UNLIMITED bandwidth;

UNLIMITED data storage.
As for Weebly:
Prices.

Compared to Weebly, in terms of prices, Weblium is an excellent option. With Weebly, if you are serious about selling your products/services, it only makes sense to use only Pro or Performance plans ($12 and $26, respectively). Keep in mind that with the Pro plan they will also be charging 3% of sales fees for each sale (transaction fee). Also, the system allows you to sell only a limited quantity of goods.

Your own domain. The website builder allows you to buy a separate domain (by default, you get the «site.weebly.com» domain type. For that, you'll have to pay $30-40, which is significantly more expensive than buying a domain from a third-party registrar. There are no reasons to overpay. For comparison, the Weblium domain costs $16.
There is one more issue of a technical (we hope so) character using a Weebly's free plan, you're forever bonded to Weebl's subdomain even if you have got your own one! You are allowed to connect a custom domain only in case if you buy it from them or just pick up one of the paid plans.
Design of the templates.

This is not to mention the most important things like website templates. In fact, Weebly has quite a limited choice of templates (around 40 pre-built themes), and they could really be more versatile and professionally-made… But we won't get ahead of ourselves – check it out yourself!
Ready desk Weebly furniture shop website example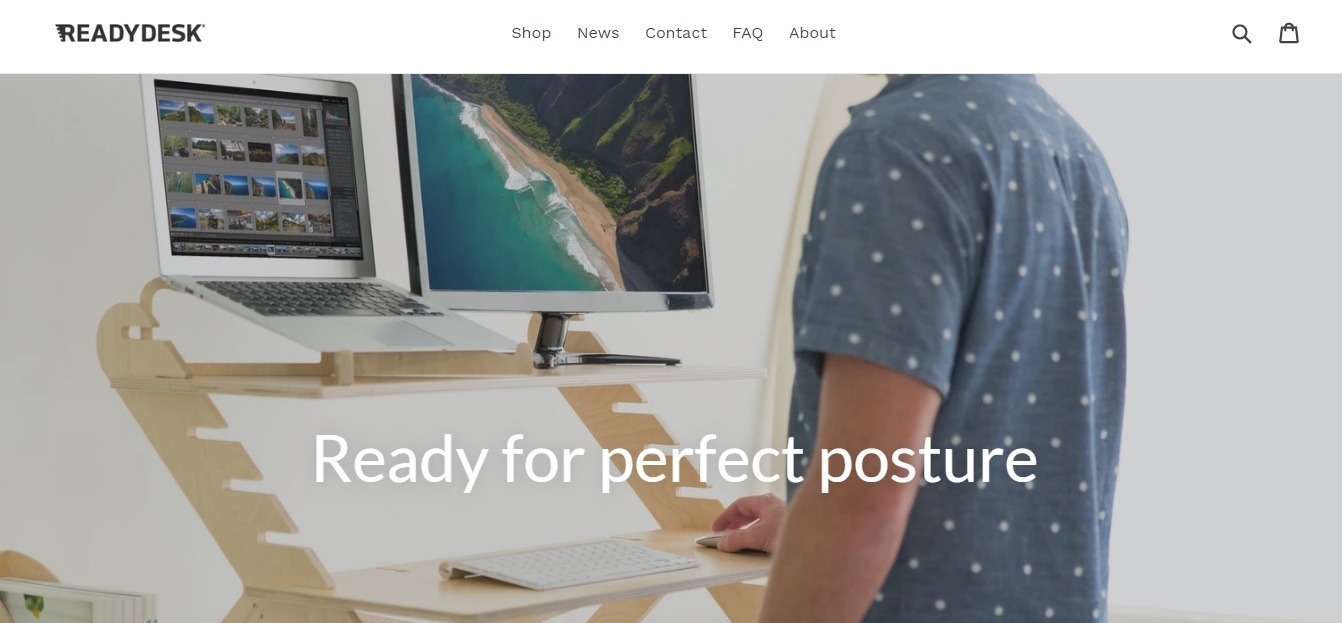 website: https://thereadydesk.com/ 
The site is made perfectly both in terms of structure and in terms of design and marketing. It is responsive, looks attractive and creates a pleasant impression. However, it seems to us that the website design could be better – now it looks a bit empty.
Shake Sphere: Weblium website example (Weebly alternative)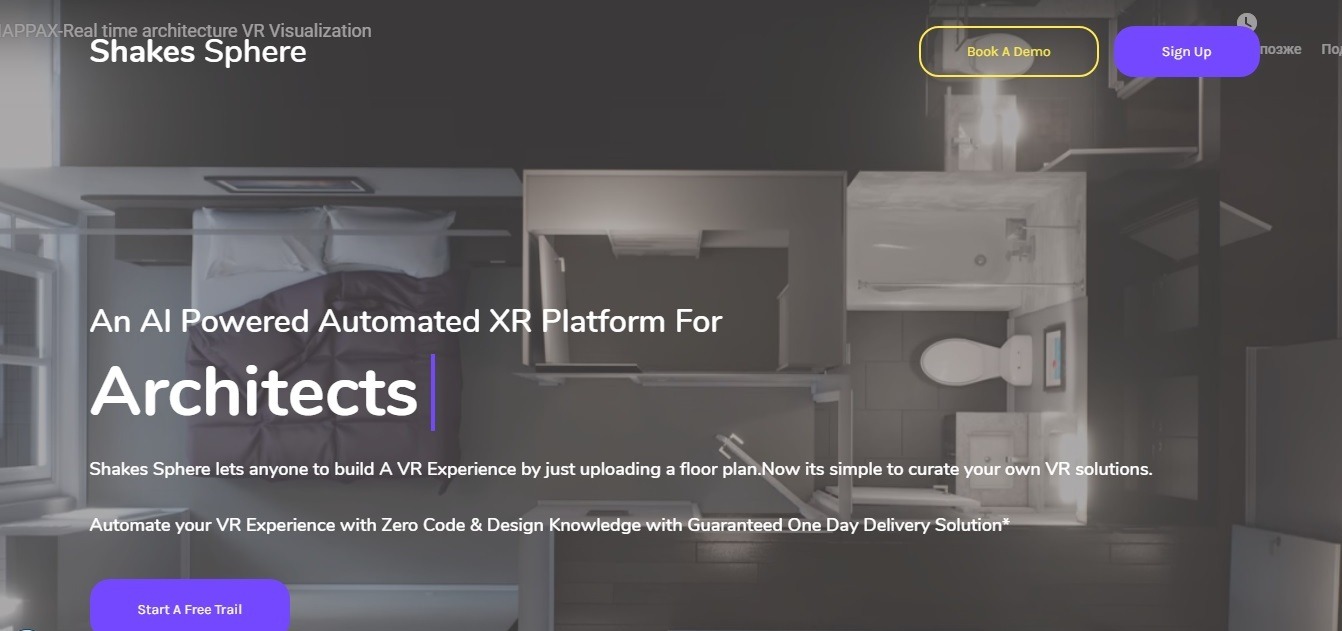 website: https://shakes-sphere.com/
The video background in the website header immediately draws attention and clearly communicates the essence of the offer. Just start scrolling and find out all the details you need.
There are plenty of call-to-action buttons on the website: it's an absolutely winning option from current marketing perspectives.
Raquel Orozco: Weebly website example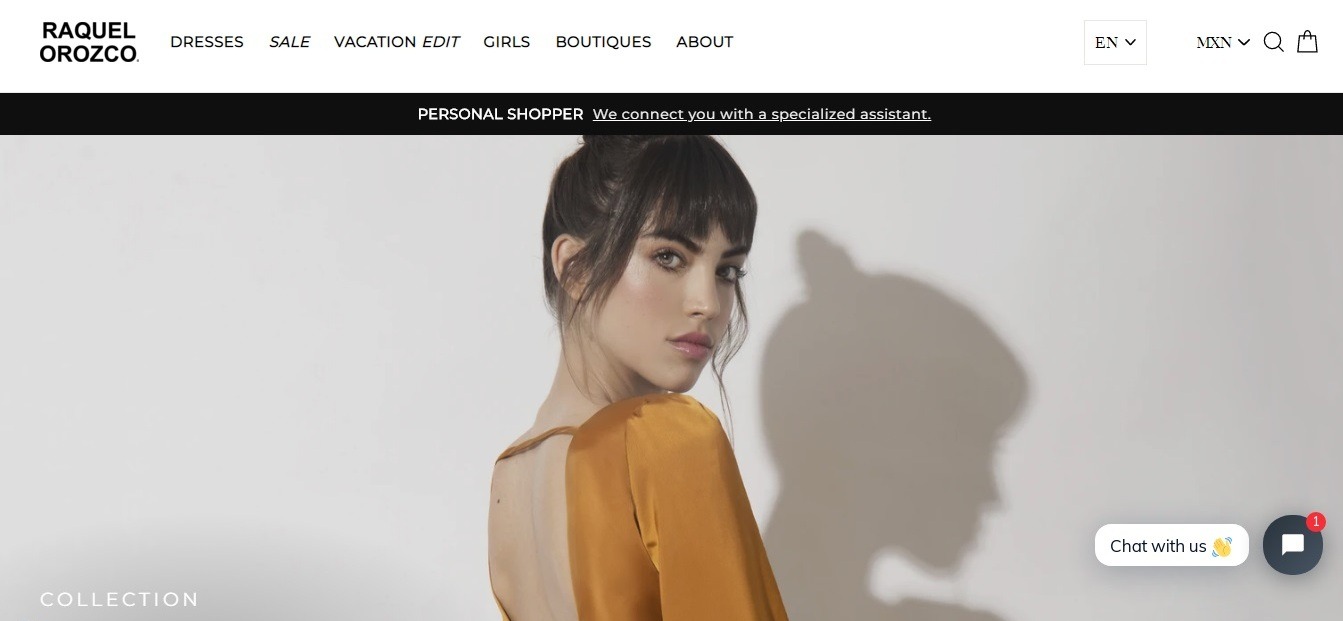 website: https://raquelorozco.com/
First, it seems that there is everything you need – and everything is in its right place on the Spanish fashion designer's website.
The site is full of quality images of stylish garments she creates. Various website sections offer to watch haute-couture films, designer's shows and visiting an online store. However, the site lacks an atmosphere to impress the visitor, show the uniqueness of the brand and make it unforgettable.
Legendary Home: Weebly website alternative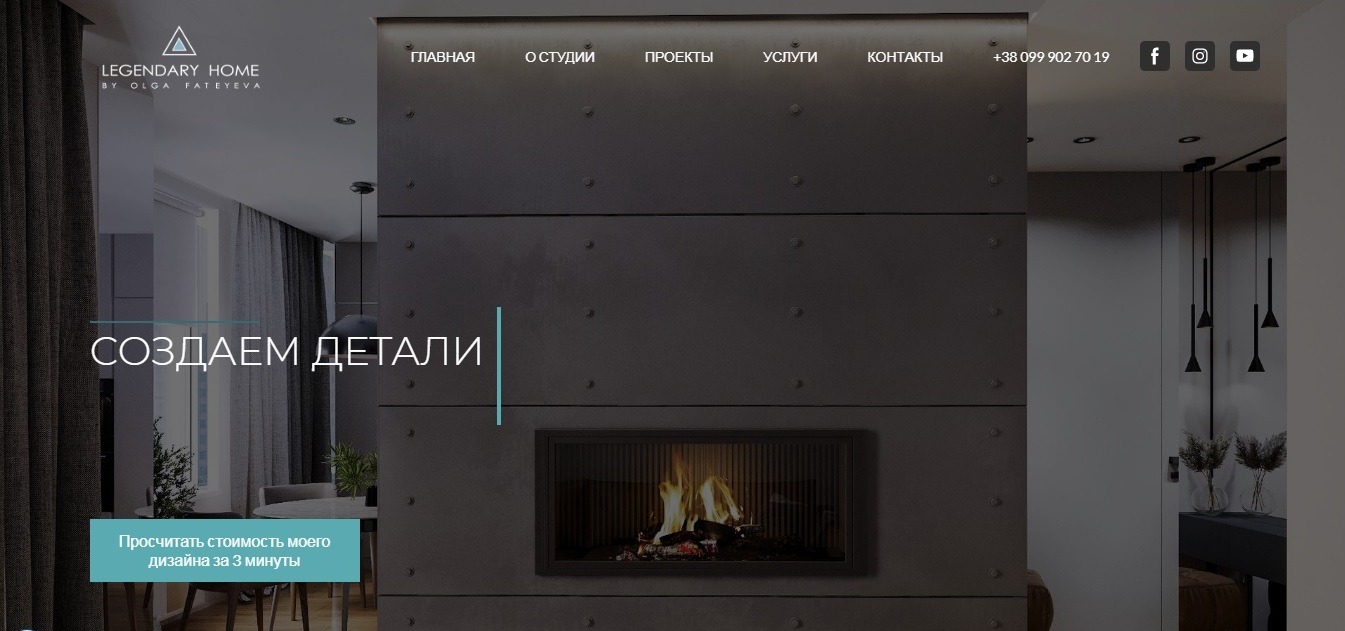 website: https://design-lh.com/
At a glance, this site looks like a perfect selling website. The logo and company name, detailed main menu, contact number and social network buttons are logically arranged in a row in a header. All the primary information is at hand, you can search no more – just click the «Calculate the cost of my design in 3 minutes» button and start making your interior dream come true!
 Central Vineyard – Weebly website example (church)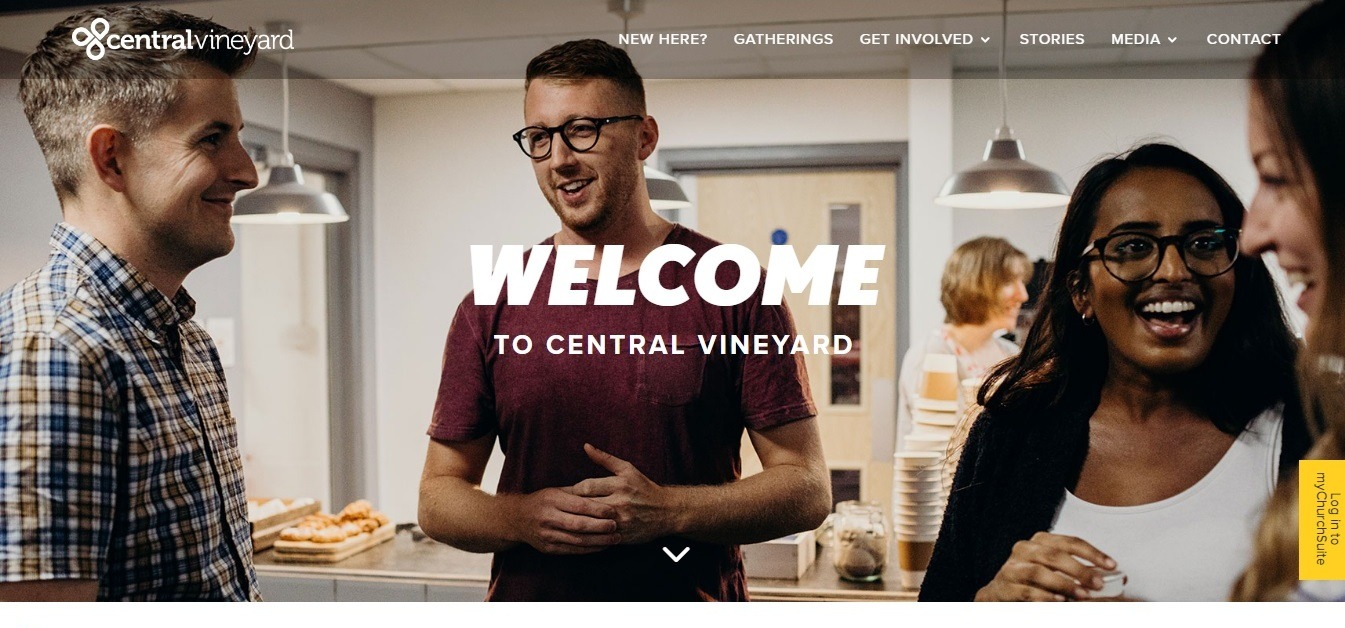 website: https://centralvineyard.co.uk/
This large multi-page site of a religious community contains a lot of information about the society itself, events news and schedule, a page of the community and lots of more.
Although it is professionally designed, it looks more like a business site; and, we think that, as for the site of a religious community, it lacks some «zest».
 Divine Genetics Weblium seeds shop website example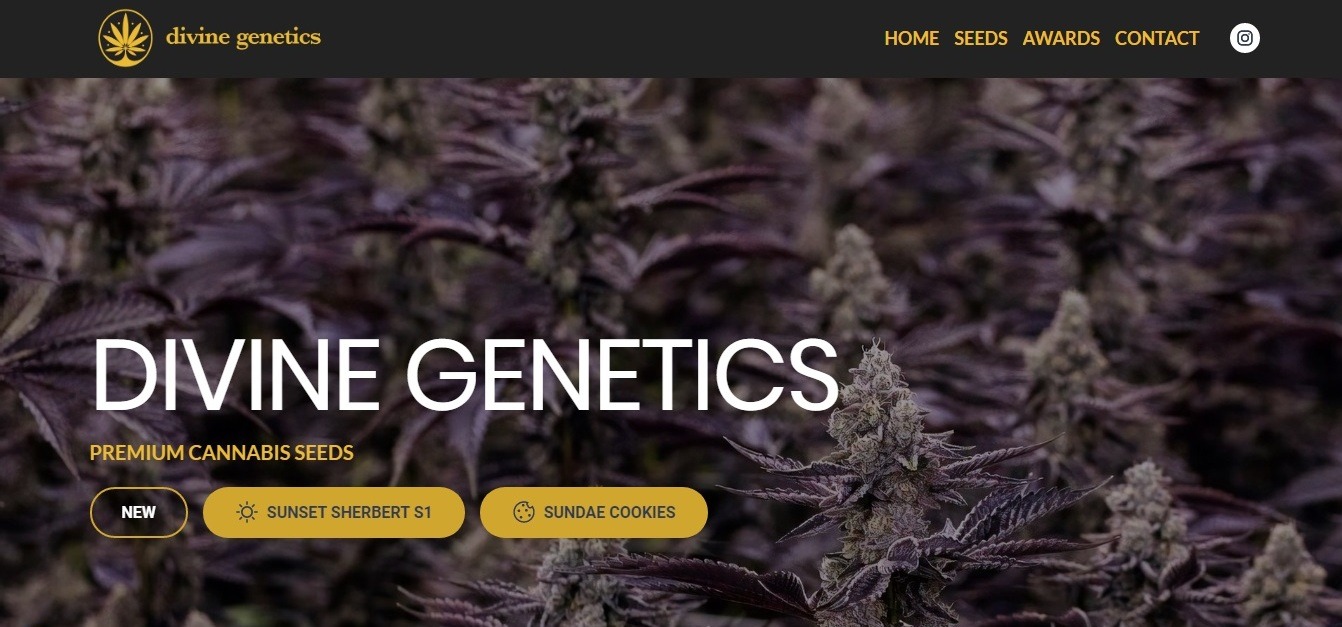 To successfully sell seeds, you don't need a large site with a lot of content: just select such a concise, modern template created by the Weblium team, add the most important information, place a couple of CTAs and start attracting new customers from all over the world!
*All templates are available after login.
Cindy Thompson: Weebly website example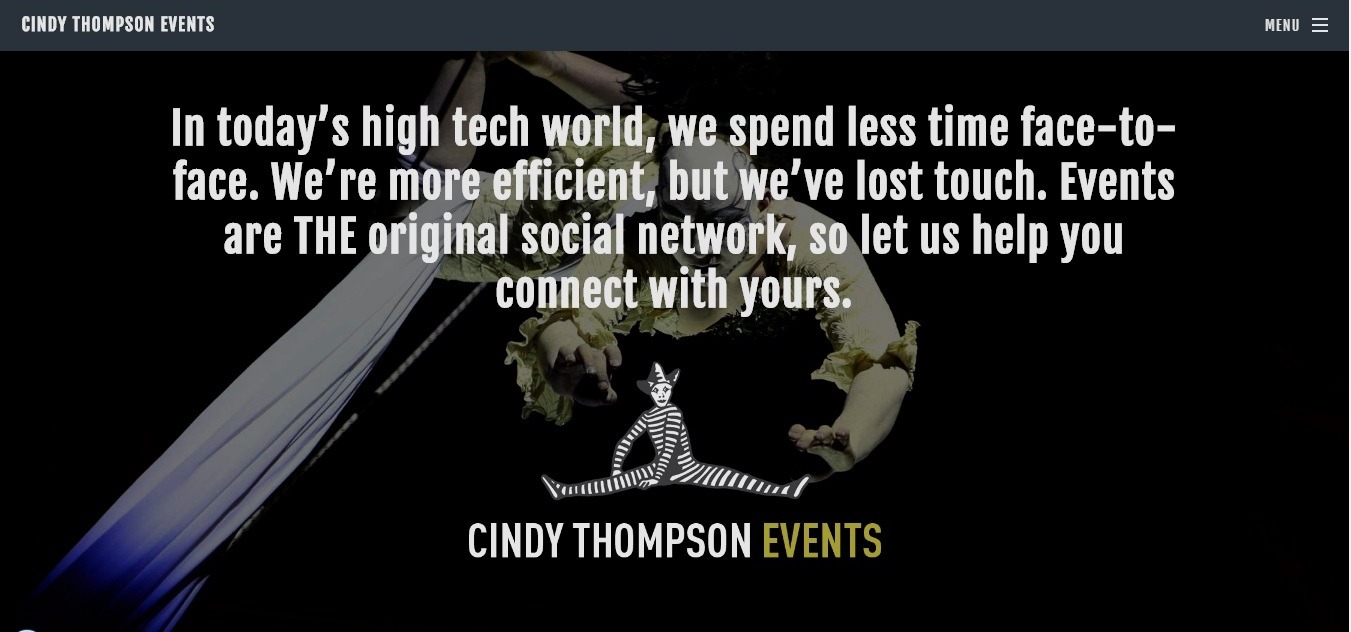 website: http://ctevents.biz/
This beautiful site design is created in a circus-style and combines a variety of navigation elements, emphasizing the commercial basis of the site at the same time.
The site, although not being an ideal option for the artist, perfectly conveys the essence of the proposal and creates a positive impression.
Clever Land: Weblium HR company website example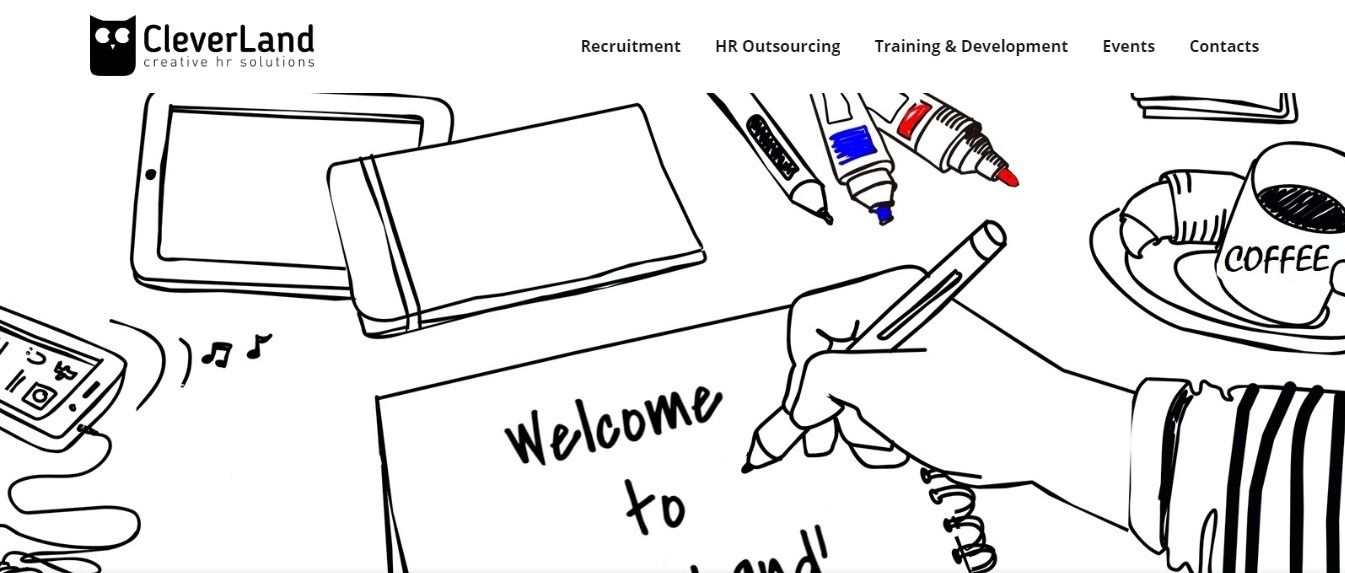 website: https://clever-land.weblium.site/
A cool site with illustrations made in the style of hand-drawn pictures, made by a child, and plenty of white space that creates a feeling of cleanliness and flawless cooperation.
The client's problem-solving process has also been illustrated with the help of vibrant background illustrations.
 Kikoplastic Weebly portfolio website example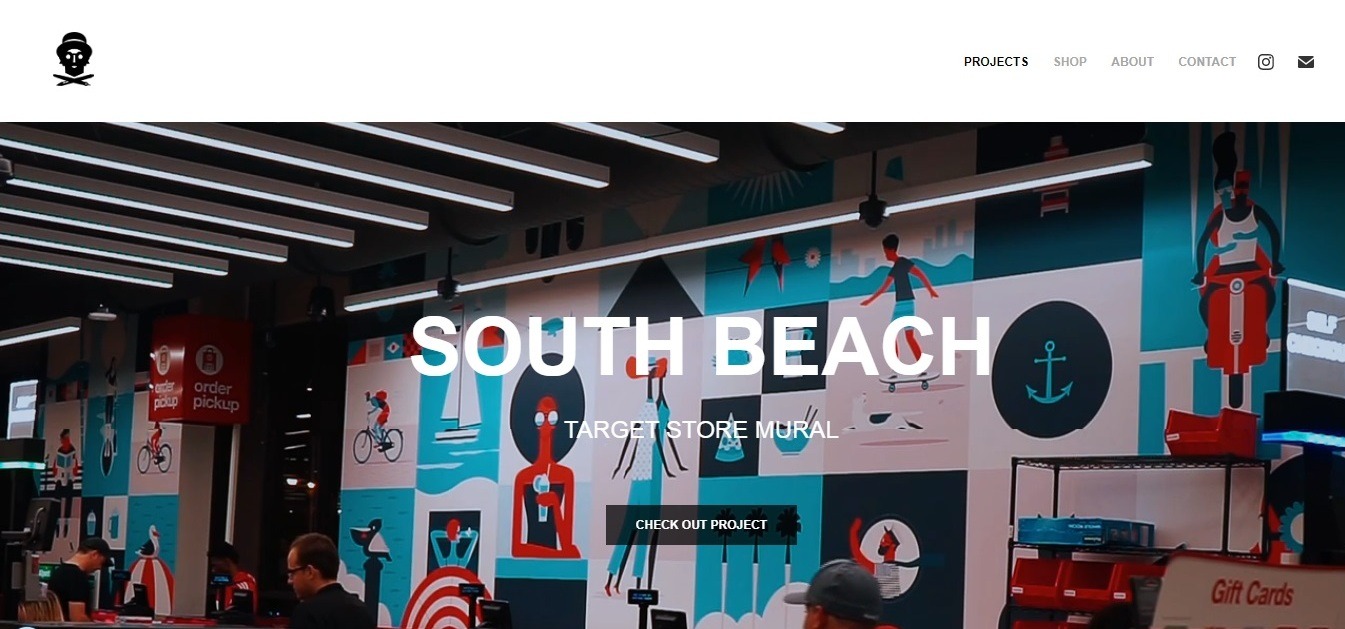 website: https://kikoplastic.com/projects
A large amount of white space in this website's design makes the vibrant artist's works shine even more. Such a creative use of abbreviations and brilliant icons attracts the reader's attention and makes him want to find out more about the offer.
Nevertheless, in our opinion, the site is too simple to be remembered.
 GMS Weblium conference website example
The attractive design of a website dedicated to the marketing conference begins with a header with animated abstract shapes that are moving smoothly and randomly.
The website correctly conveys the information, answering all visitor's questions. The color scheme perfectly matches the type of event. The site looks very harmonious.
Weebly template examples
Weblium developers have taken over the many years of priceless experience of specialists from TemplateMonster (the brand has been on the market since 2002!). So the design of Weblium templates is paid maximum attention to.
Therefore, all Weblium templates look modern, stylish, and attractive!
After logging in, all professional Weblium templates will be available, without any restrictions, and you can start creating your website for business for absolutely free!
Weebly website templates and editor options
Weebly somehow loses to its competitors in the number of templates, there are only about 50 of them. The fact that some templates are similar to each other makes your task even more difficult. Anyway, Weebly allows you to use third-party templates.
Weebly's template categories include Business, Portfolio, Personal, Event, Blog, Other –

but there's not a word about the business niche.

Therefore, you have to search through all the themes… Fortunately, there are very few of them!

The possibilities for customization are small

, and the functional capabilities of Weebly make it an option for a beginner, rather than for a pro. The main benefit is the ability to edit HTML/CSS – if you have the skills, it will be easier to create a unique website with Weebly.

Using the source code when editing themes, you should know that

you will not be able to modify the theme's elements as they appear on the mobile screen

.

 One of the important issues with the Weebly editor is the placement of elements. Sometimes it's

not possible to place a certain object anywhere you want

.

Setting up a theme,

you can only change the way the text displays

.

It is quite easy to change the intervals, sizes, fonts, colors of the text. However, at this point, Weebly won't let you modify the color palette. Well, if you really need to do that, you will have to step back and pick up a completely different theme.

Weebly's built-in photo editor allows you to do just a few things: scaling, blurring, darkening or applying a color filter.

Image editor won't even let you crop a photo

!
Weblium website templates and editor options
Weblium templates are developed based on an in-depth study of the best sites of a specific business niche. Therefore, each template is worked out to the smallest detail and contains the exact number of pages and elements that you need to achieve success in business, whether it is the site of an Italian restaurant or the artist's online portfolio.
Weblium relies on design to stand out from the crowd.

Because of that, all its templates are beautiful and look modern and aesthetically pleasant.

In addition to a

wide selection of templates (200+)

and their highest quality, even with the free plan, you have access to

deep customization options

(a unique feature of Weblium).

You are free to customize each element within the block,

add animation, change the design of the element or its dimensions. Replacing, moving or re-ordering any of the blocks is easy as playing with Lego.

You are not limited to a single layout

even if you make up your mind to choose a ready-made template. You can use the wide customization options for any block from the list. Any new element you pick up automatically gets a perfect matching style to meet your overall design concept.

AI Design Supervisor.

Weblium's artificial intelligence works very well. Its goal is to make your site look perfect and trendy, in accordance with the chosen style, regardless of any changes that you apply to the template.

Smart UI Kit

is a useful feature that facilitates the tedious process of changing buttons, shapes, color schemes and backgrounds within a single toolbar. It automatically detects and highlights the various errors to ensure that your website will get a 100% easy to read the content.
Now let's compare Weebly and Weblium website template examples.
Weebly barbershop website template

Weblium barbershop website template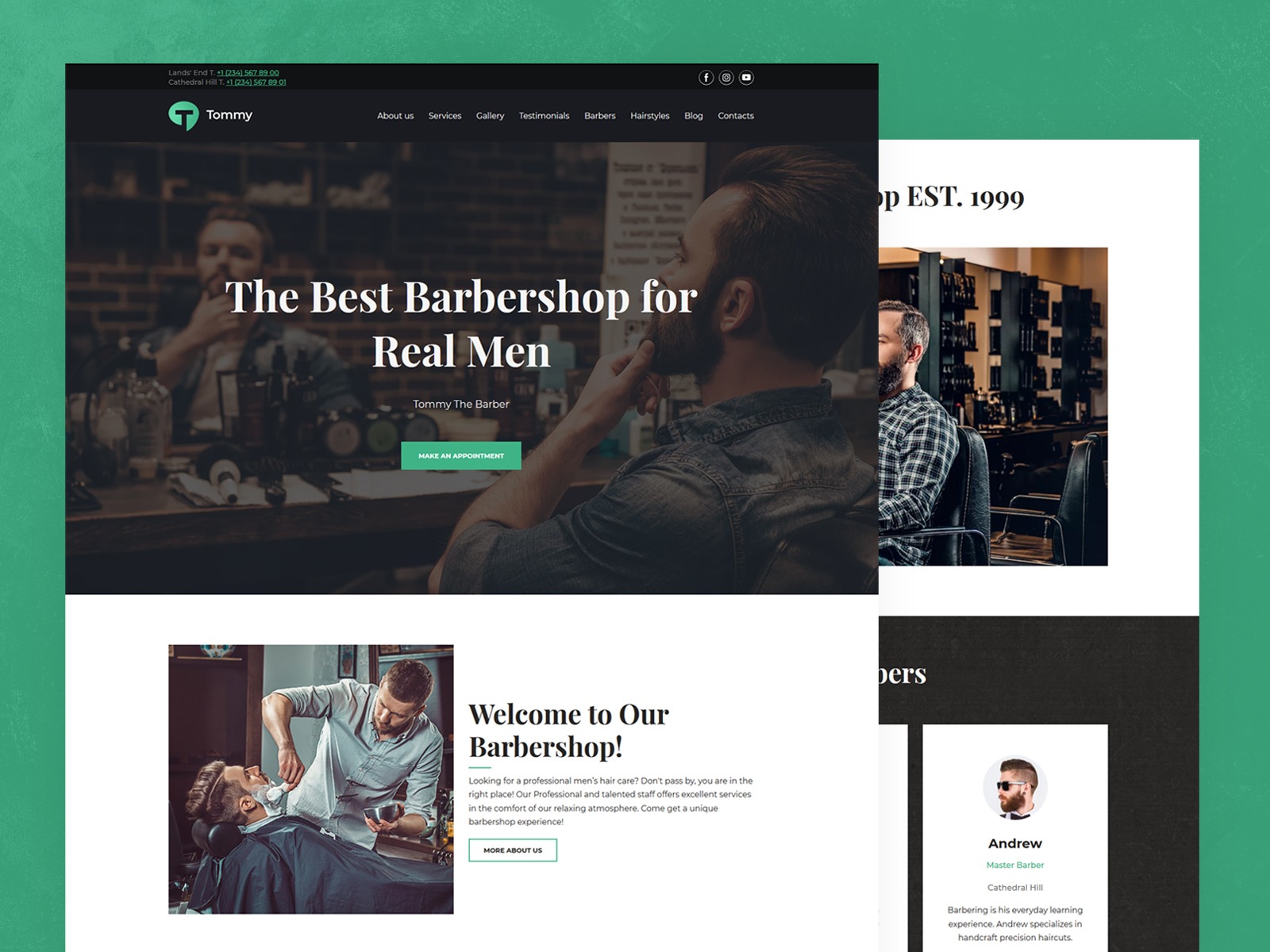 Weebly restaurant website template

Weblium restaurant website template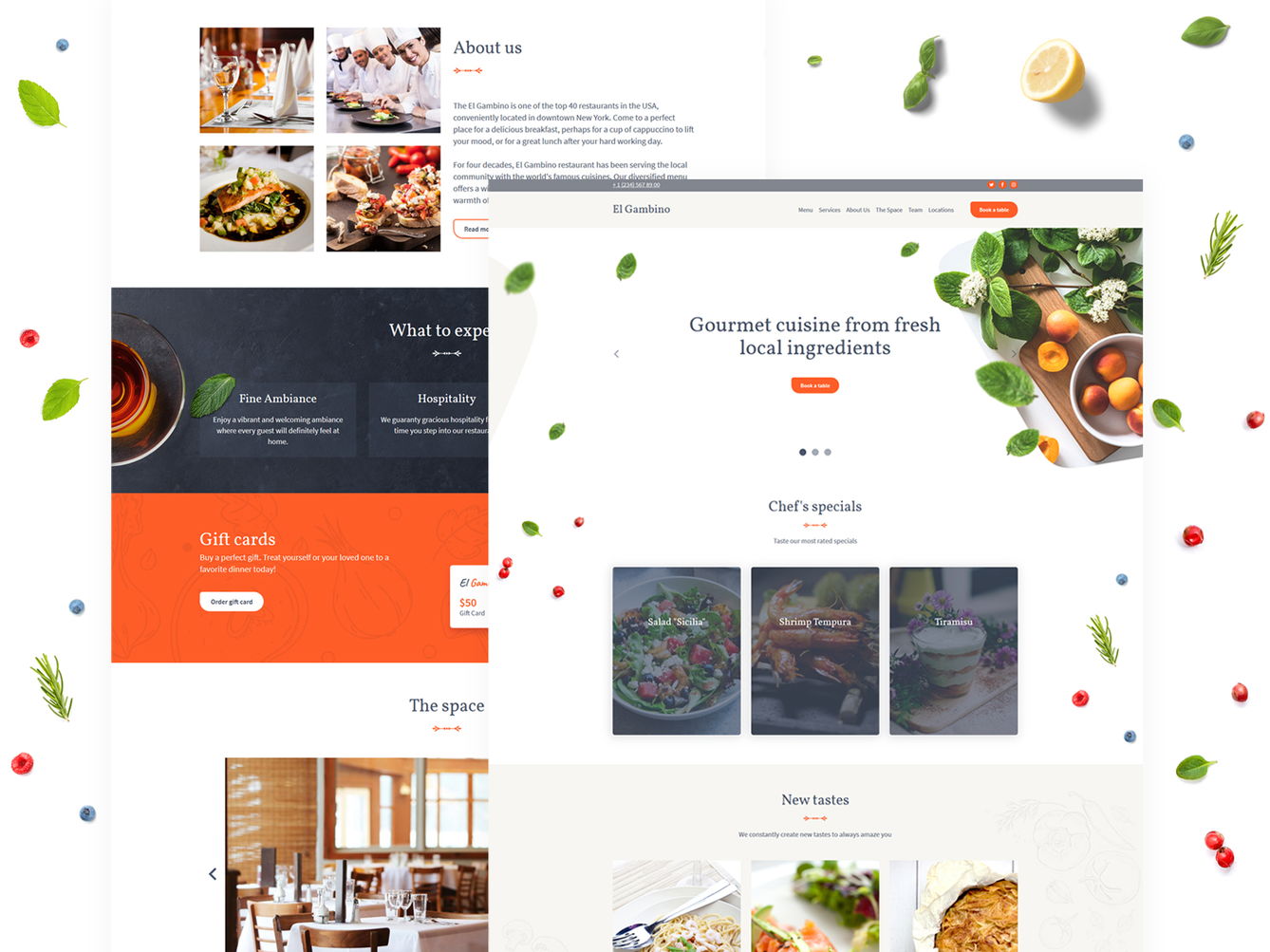 Weebly videographer website template

Weblium videographer website template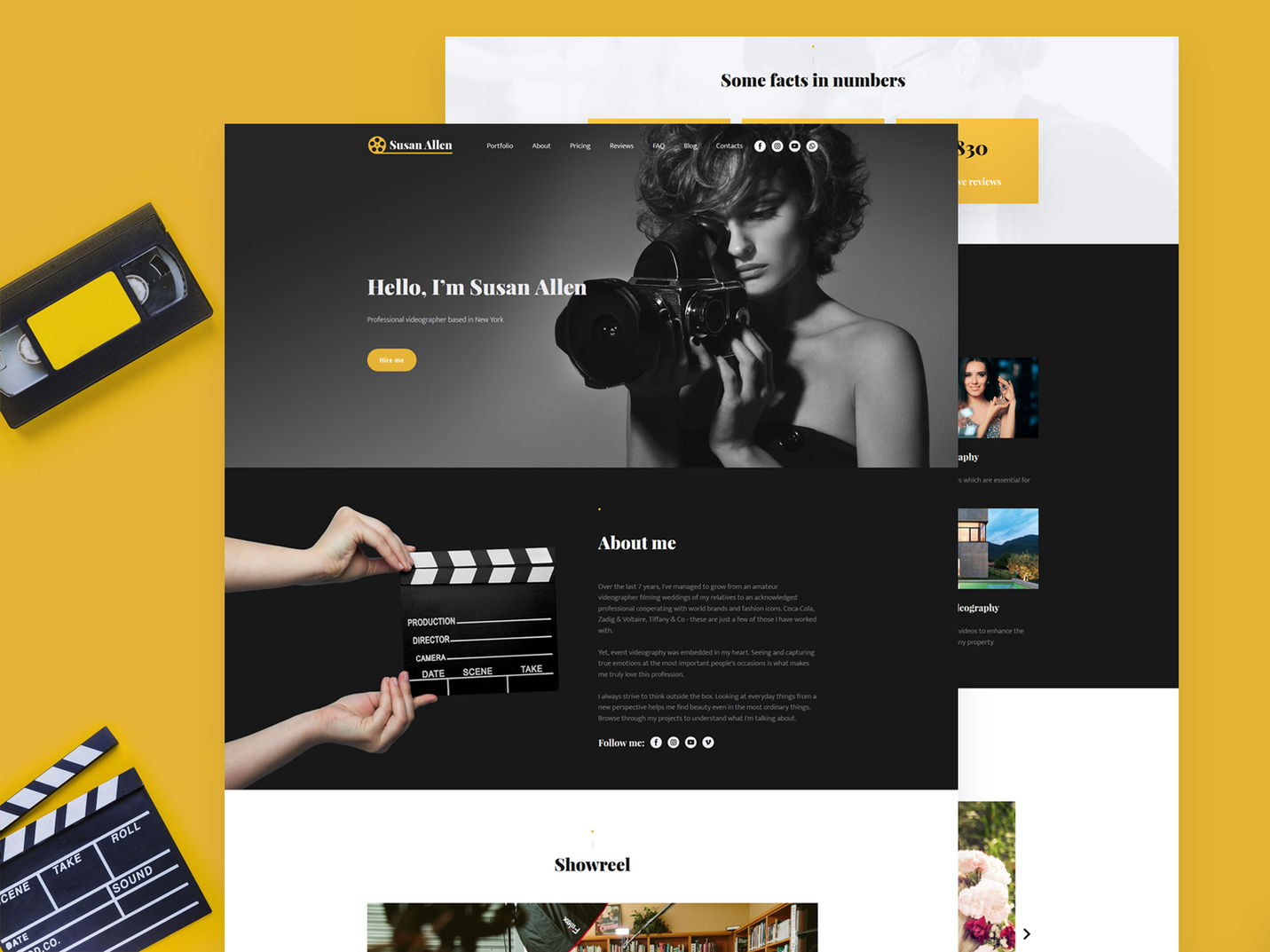 Well, today, you can get all the features that Weebly offers with Weblium. But Weblium suggests you even more unique features on a free plan than Weebly has on a paid one, so does it make sense to pay more?
Create your successful website for a business with Weblium today!