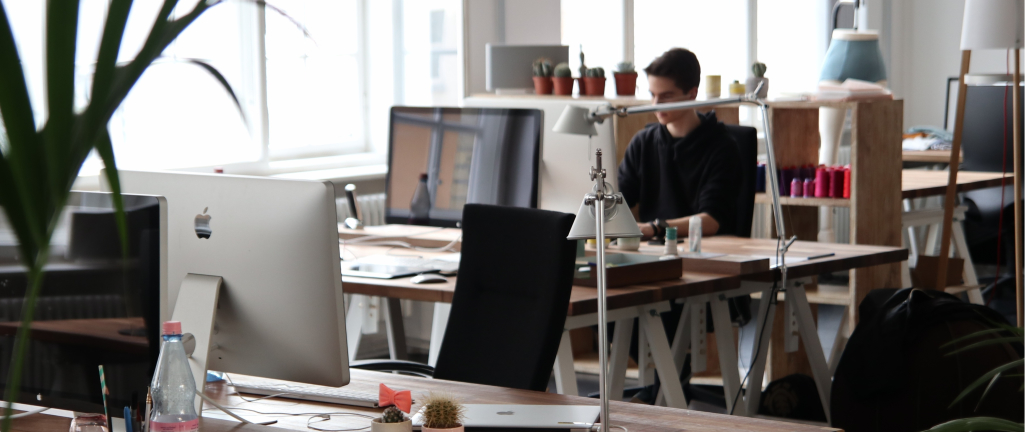 What Do Website Designers Do?
With around 70% of businesses already having a website, web design services are gradually becoming a commodity. But what do web designers do when they need to create a website? I must admit, even I had this question beating in my head long before I decided to start a career in the industry.
Well, I guess there are a lot of people asking the same thing so I'll try to make it as clear as possible.
First, let's focus on the main differences between the terms that often cause confusion: web design and development.
Need a website? Get it made by Weblium at the price of hosting and domain name in 5 days.
Learn more
Web design and development. How not to confuse?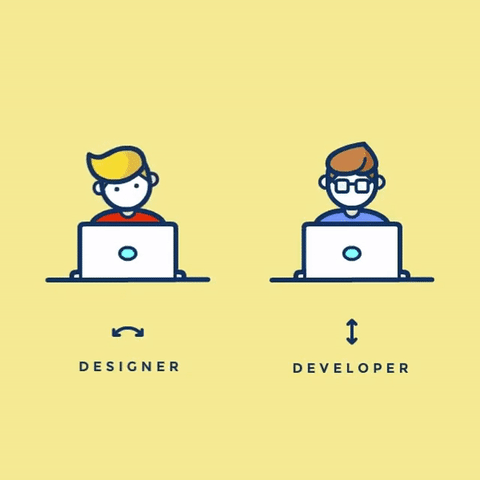 A web design company is a studio dealing with website building, maintenance, and search engine optimization (SEO).
A website designer is an umbrella term for people working in a web design company. Usually, their responsibilities are split between graphic designers, user experience designers (UX), interface designers (UI), front-end developers, SEO managers, and so on. Some web designers may have front-end programming skills in HTML, CSS, JavaScript. Nevertheless, it is more common to leave this part to web developers.
Web developers are people in charge of converting a website design into a working version that you see on the Internet.
The best result could be achieved only through the close cooperation of the two. Website designers have to consider web accessibility and limitations of programming languages to create both good-looking and actionable websites.
Besides, website designers should think about end-users first. This is the only way they can make sure the website is intuitive and gives the visitors what they came for.
Now, let's move on to discuss what a web designer's work actually looks like.
What do website designers do?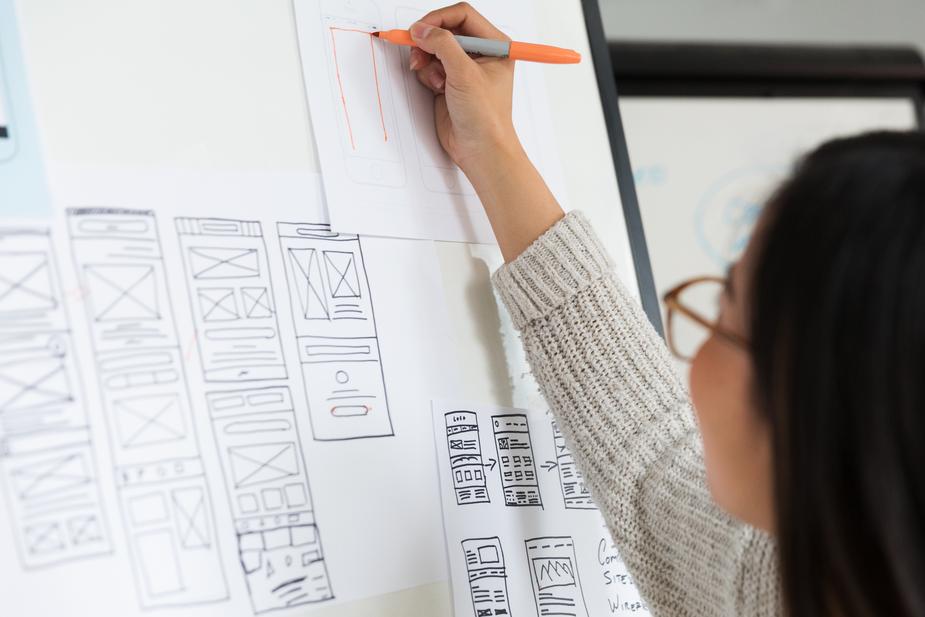 The main responsibility of a web designer is to create a website in line with the client's requirements, business needs, and industry standards.
Therefore, before assigning the work to a web designer, you need to set clear goals for your website, i.e. why you need it and what you want to achieve with it.
After that, web designers will analyze your business and current website (if you have one), taking into account your competitors and industry best practices. Only then, they will get down to the design. Without such a preparatory stage, the result won't be satisfactory.
Mind that work process will differ depending on the methods of website building you choose.
What website designers usually do
Communicate with clients to understand their business needs and requirements for a website.

Analyze the client's business niche and competitors to find references and best practices.

Determine necessary website pages, blocks, and navigation elements.

Decide how website elements will interact.

Create a website prototype.

Conduct user tests to see the problems they face and improve the prototype.

UX Design

Determine color schemes, fonts, and backgrounds.

Design website elements.

Create a website design ready for coding.

UI and Graphic Design

Use programming languages (HTML, CSS, JavaScript) to transform a design into a working website.

Web Development

Optimize the website for search engines (SEO).

Search Engine Optimization (SEO)

Manage and update the website when needed.

Website Administration
Other services a web design company provides
As for website content (copy and images), it can either be provided by the client or made by a web design company on demand. This is considered a value-added service and will usually cost you extra. Copywriters, professional photographers, and designers will help you with that.
Moreover, few web design companies provide website management services after the site is ready. That's why it is sometimes difficult to keep your site updated if you have no skills in coding or web design.
You can, of course, hire a webmaster and pay every time they change something. But it won't be easy to stop the money drain… unless you become a webmaster yourself.
There's no denying that some CMS platforms are pretty convenient in use. However, you will still need to write a line or two of code to make the content look the way it should. Moreover, if you want to make some major changes, you will probably need to hire a professional because an admin panel in CMS is not very intuitive.
Using a website builder is easier in this case, as you will have access to a visual editor and won't need to resort to third-party help to update the content.
Get a custom website with Weblium and manage it yourself in a user-friendly admin panel (no coding required)
Learn more