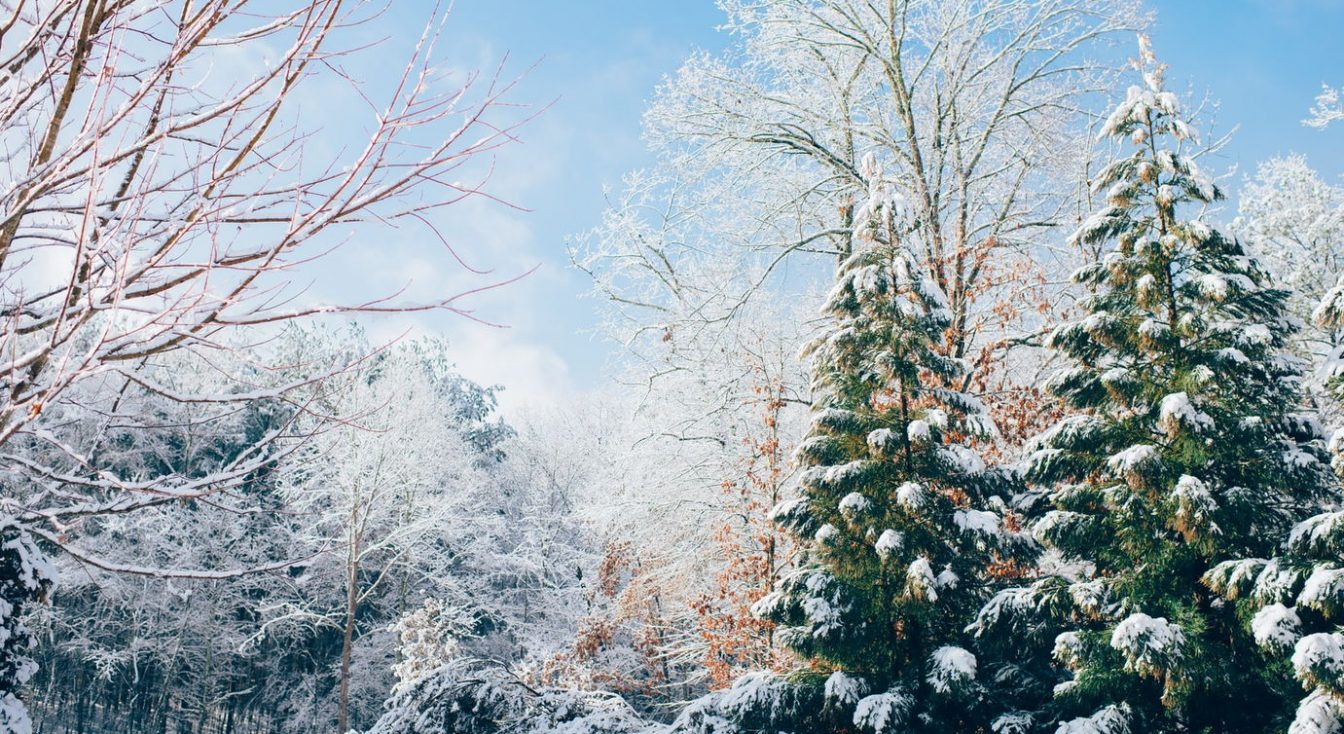 10 Great Winter Backgrounds for the Website
Do you love winter? We love it too!
Winter is beautiful. Everywhere you look, everything is wrapped in a snow-white blanket, and you feel cleanliness and space around you… Stop – do you think what we are thinking? A large amount of white space is an eternal classic in web design!
Winter design is a perfect option for a variety of sites: from online stores selling Icelandic thermal underwear to the famous ski resorts websites. And whatever one may say, the festive winter design will be relevant for any site during the winter holidays!
Winter theme offers endless space for creativity – from the snow-white winter background for the site to winter-style website elements and accents in the form of snowbanks, icicles, snowflakes, and even snowstorms on some pages/parts of the page.
And now we will show you the best examples of sites with beautiful winter background (and individual elements, designed in the winter style) and tell you where you can find high-quality and free winter background images!
So, let it snow, and let's go!
Alltracks Academy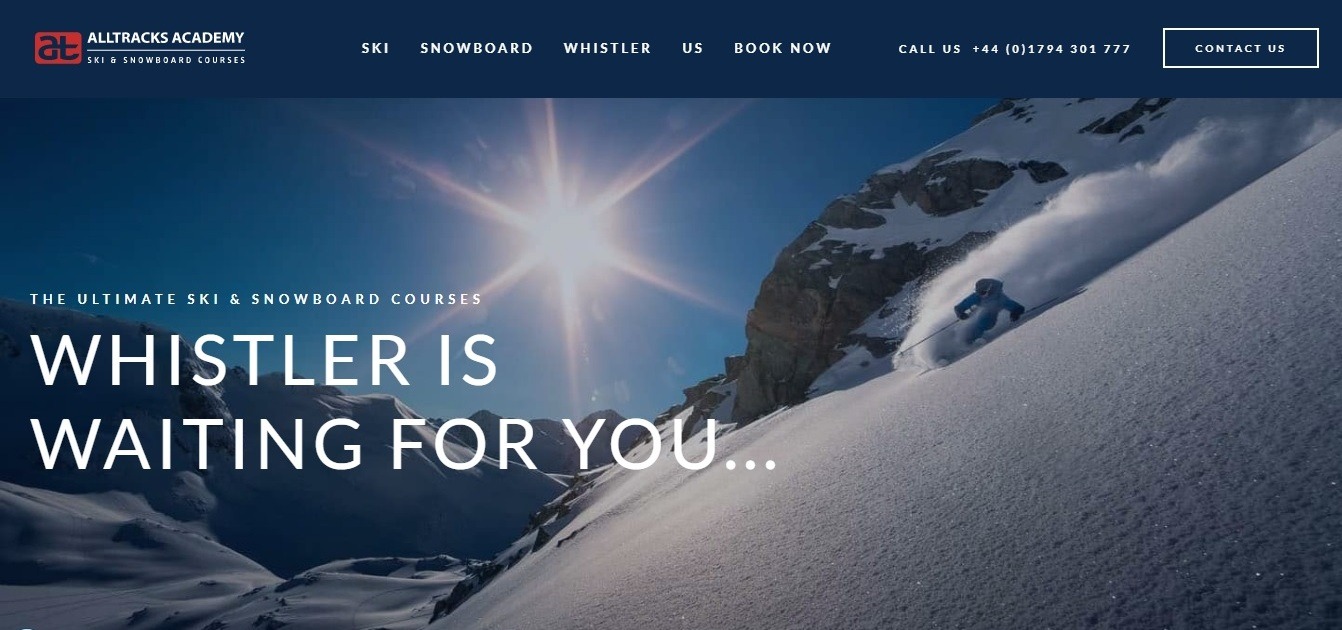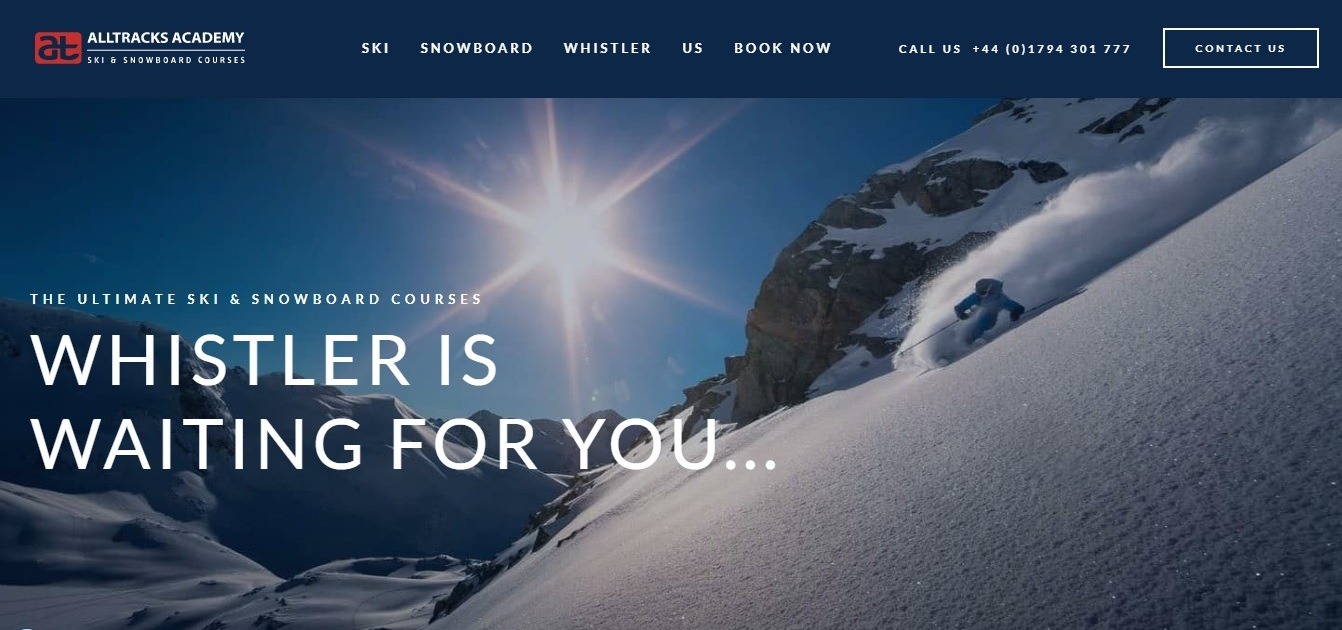 website: https://www.alltracksacademy.com/
As the background, the Alltracks Academy Ski & Snowboard courses website uses a high-quality photo of a skier coming down the slope. Well, quite a wise choice for the website header!
When you are scrolling through the main page, the winter background changes a bit, peeking through the blocks with high-quality photos and short descriptions of services. The combination of blue and white, white button frames turning into completely white when you hover over the mouse, and a bright red button for an online chat make the site look high-quality and expensive. 
UFO Xmas Race: winter background website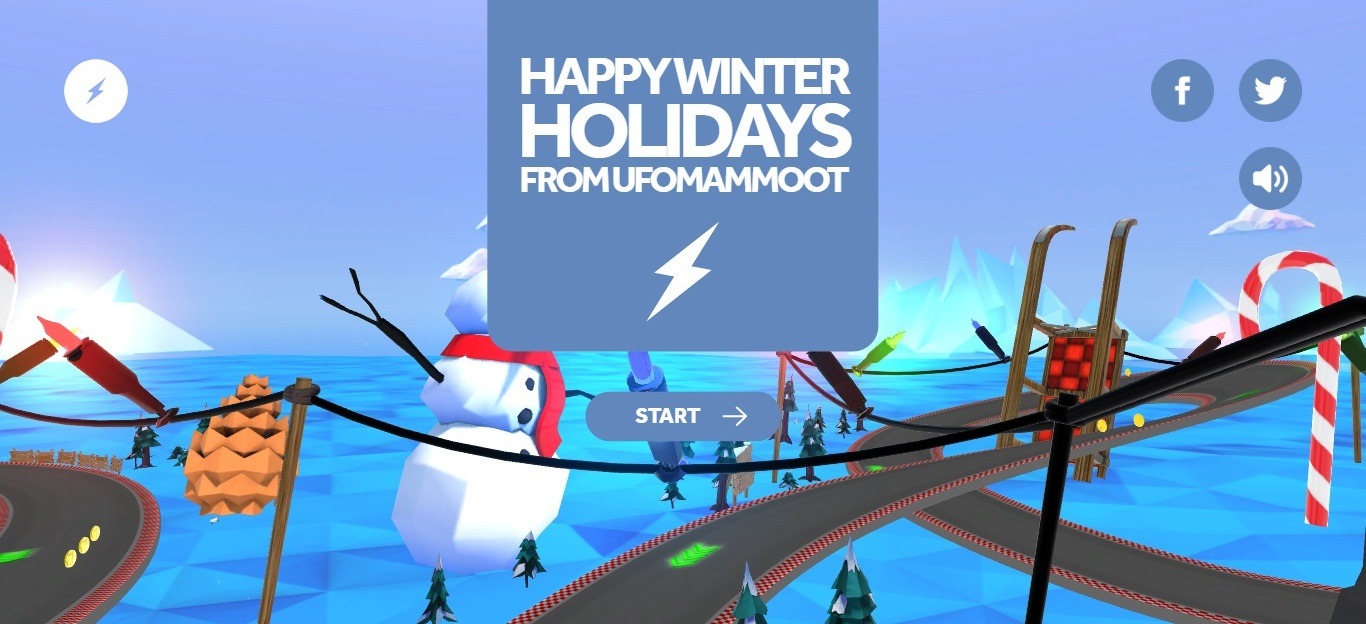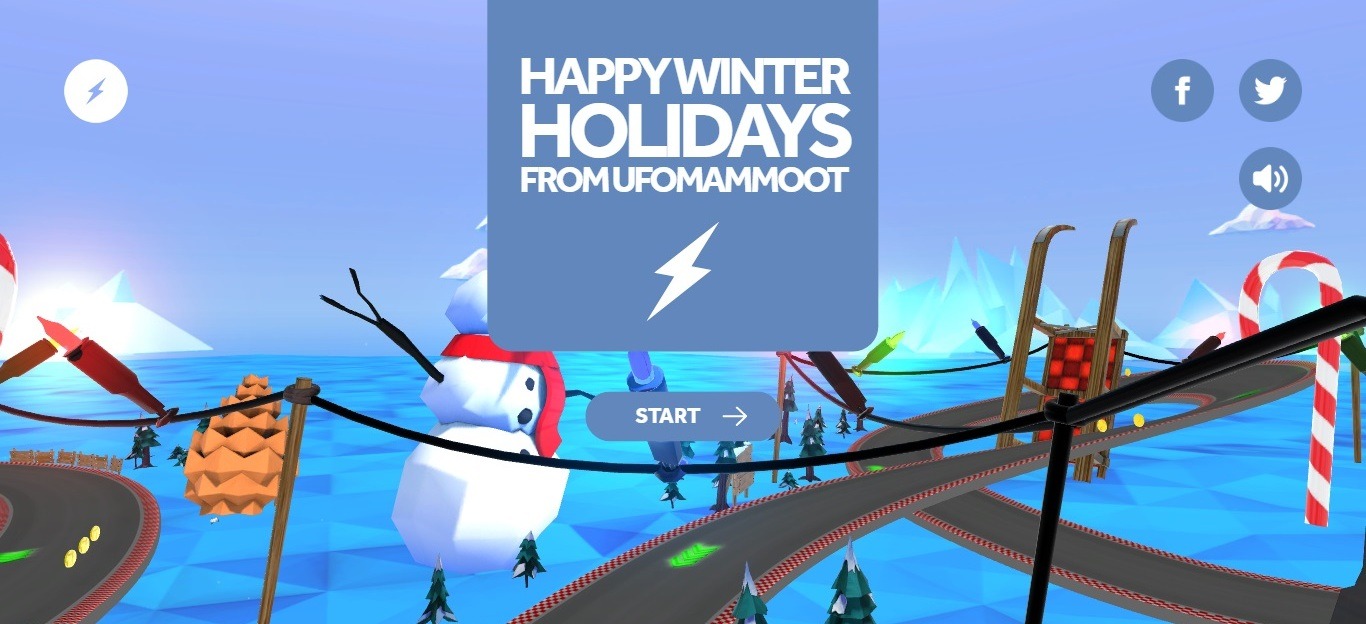 winner in «Website Of The Day» category, 2019 Dec 25, CSS design awards
website: https://www.cssdesignawards.com/sites/ufo-xmas-race/36340/
UFO Mammoot digital agency decided to create a promotional website for Christmas with a cute cartoonish winter design!
Pick up a badass driver, get the high-speed sleds and conquer the icy race track racing with your friends! This is the first Xmas racing game built using WebGL by this digital agency! 
Wed'ze lookbook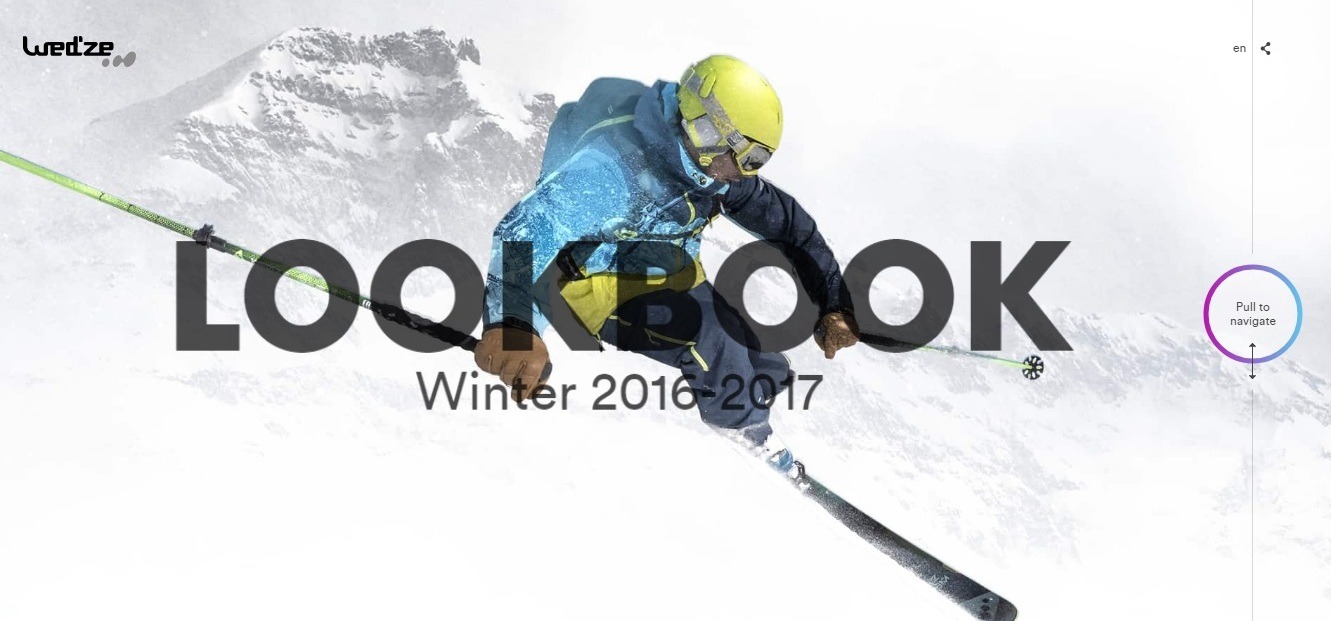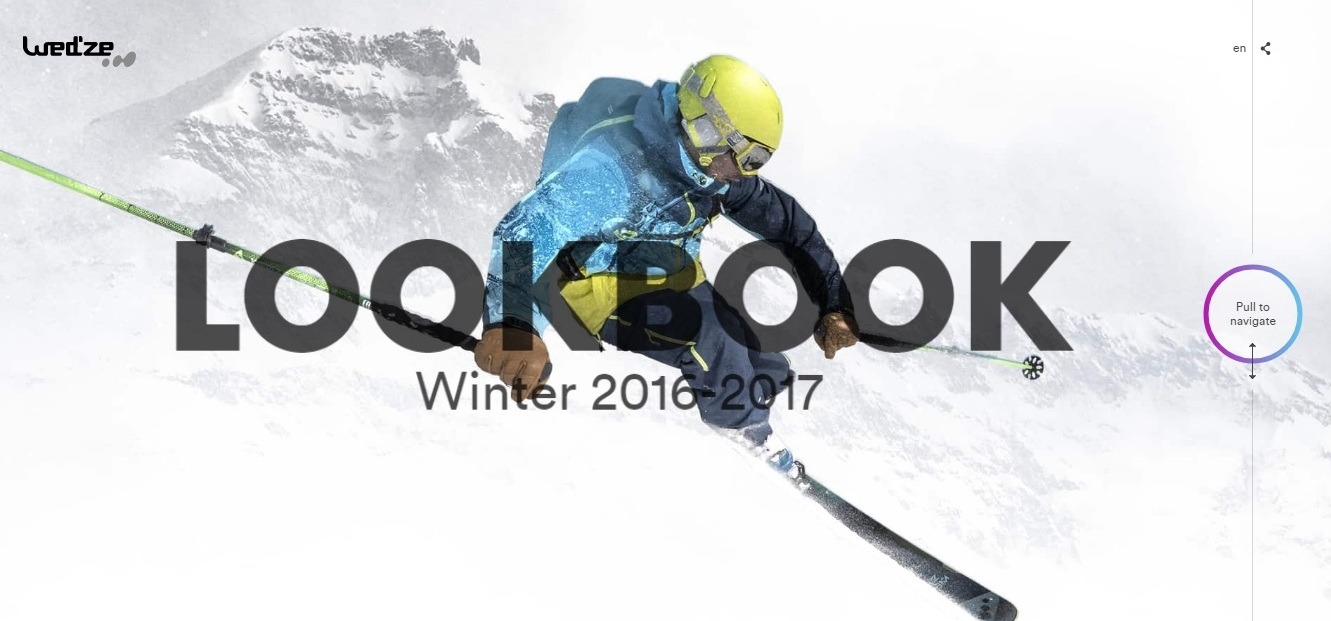 winner in «Website Of The Day» category, 2016 Oct 29, CSS design awards
website: https://www.cssdesignawards.com/sites/wed-ze-lookbook-winter-2016-2017/29455/
Despite the fact that the site became a winner in 2016, its design is still impressive, and the most interesting part is its cool navigation!
The first thing you see on the first screen is an image of a professional skier against the background of snowy mountain landscapes. Winter background, for the most part, is snow-white here.
Using the «Pull to navigate» button, located on the side, or simply using the scroll, you can switch between large photographs of professional skiers, and then you can scroll again to go through the perfectly designed blocks with different ski and snowboarding equipment. All these section switches are smooth and look just good.
By the way, on each page, there is a menu on the side of the screen that allows you to return to any section at any time.
Winter Sports Game (CSS winner nominee, 2019, Aug 11)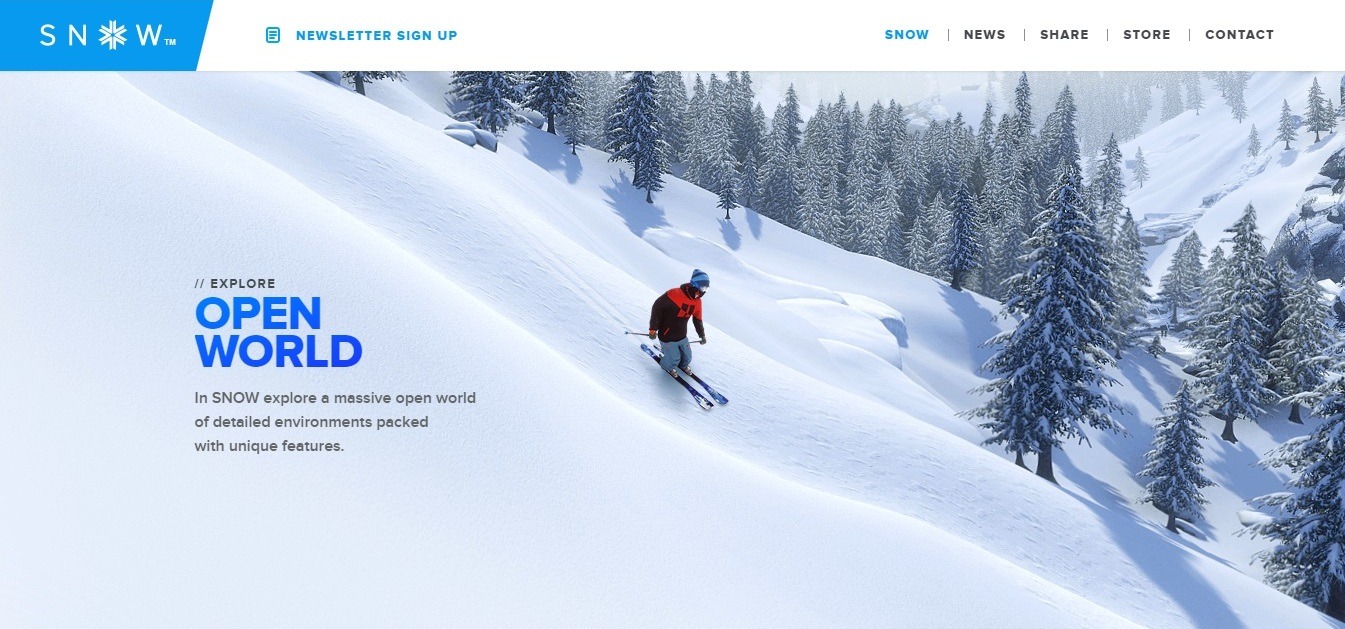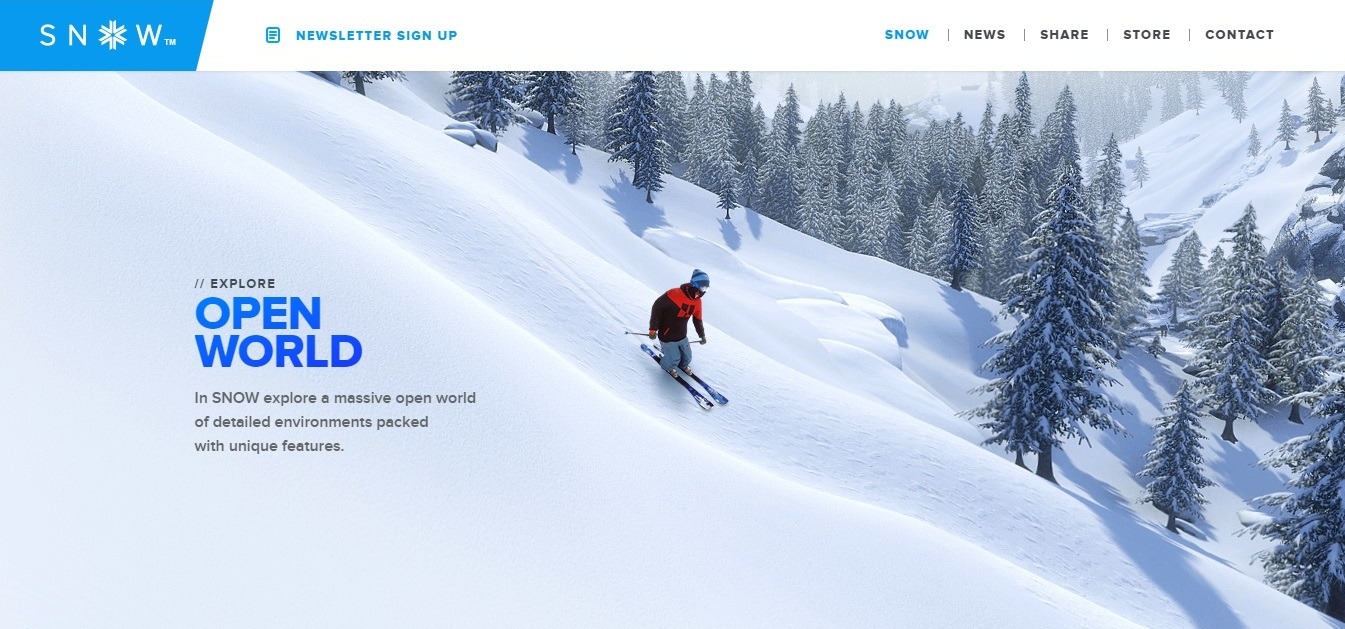 website: http://www.snowthegame.com/
The site of this free-to-play open-world winter sports game meets you with a beautiful white winter background and laconic blocks of product benefits.
On the whole, the site has regular navigation, a simply designed menu, but you have to admit that all that is designed perfectly!
The newsletter signup button, located right next to the site logo is just a great idea – it is impossible to miss it!
Merry Greestmas (blue winter background website example)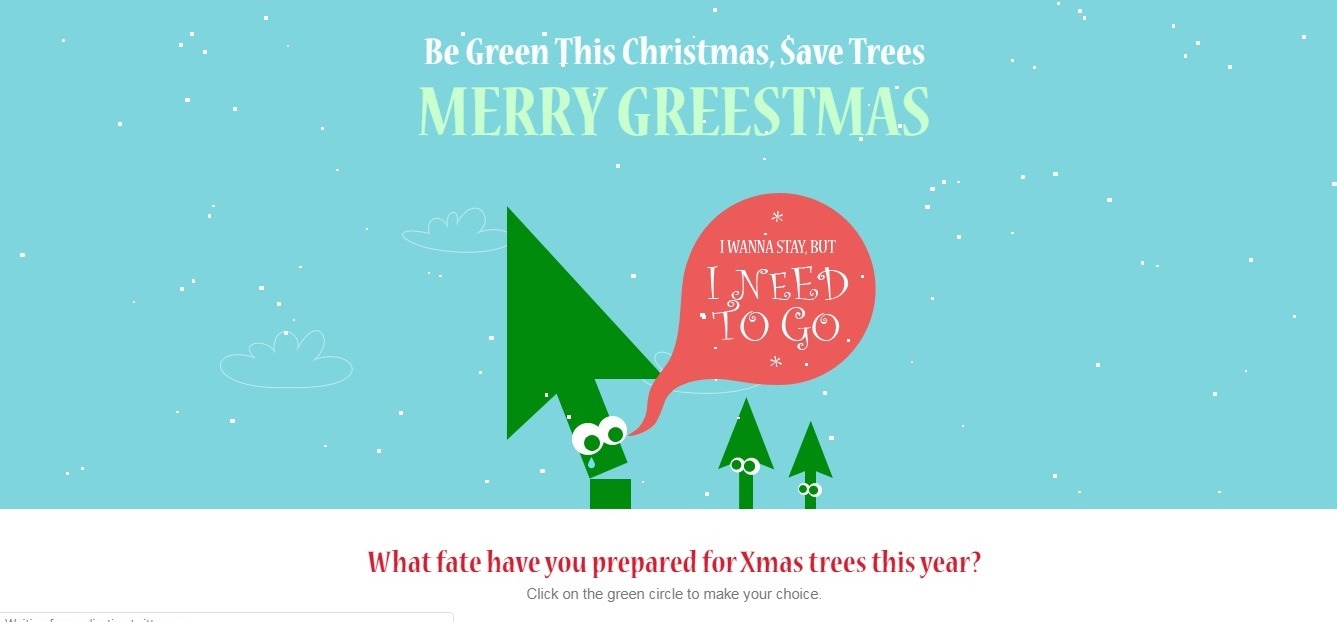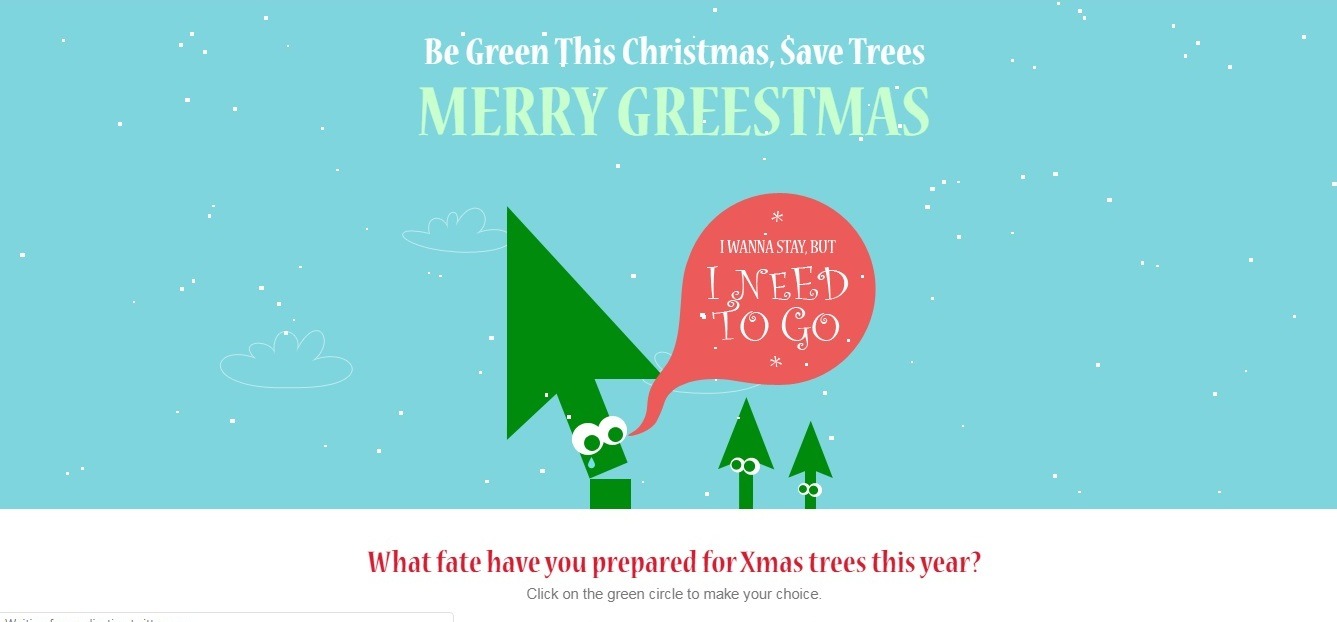 website: http://www.bickov.com/projects/greestmas-greeting/
Why «Greestmas»? Because the website is dedicated to protecting coniferous forests from deforestation!
The site is designed in a cartoon style, with falling animated snow on blue winter background.
Right under the header, the website gives you a choice – and the things become interactive.
Further content encourages you to become aware of the problem and provides an alternative choice of actions for this Christmas – to buy a T-shirt with a print of the action logo, or to donate.
Jon Krakauer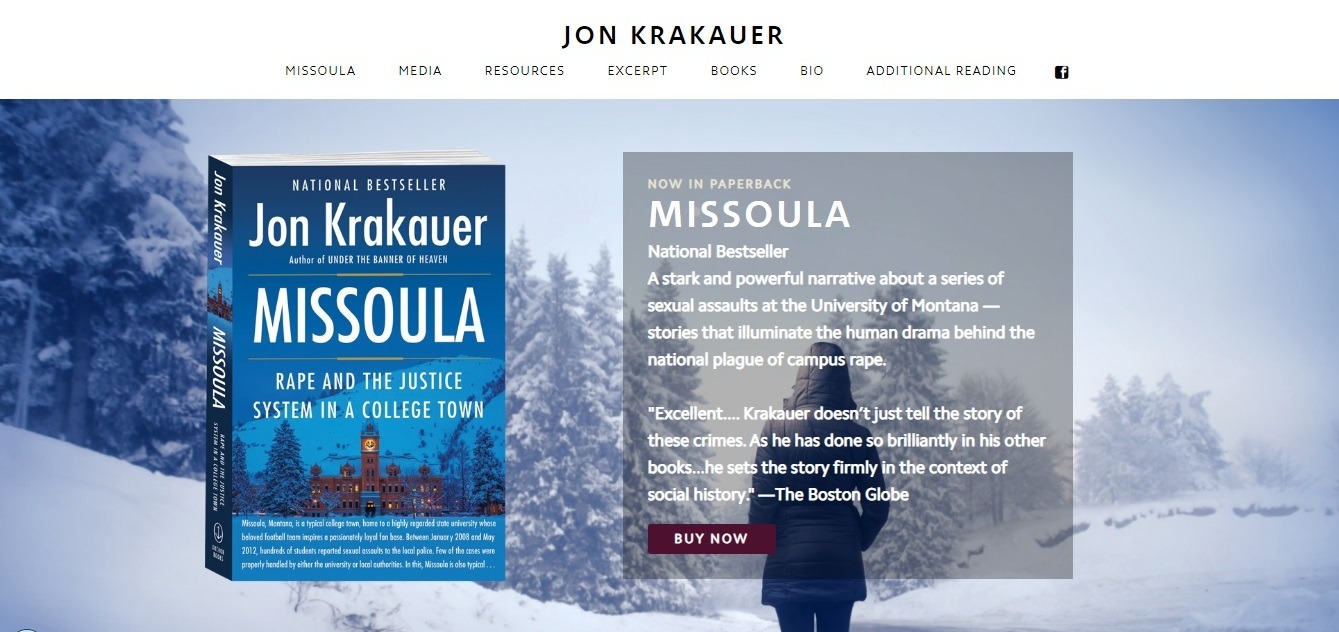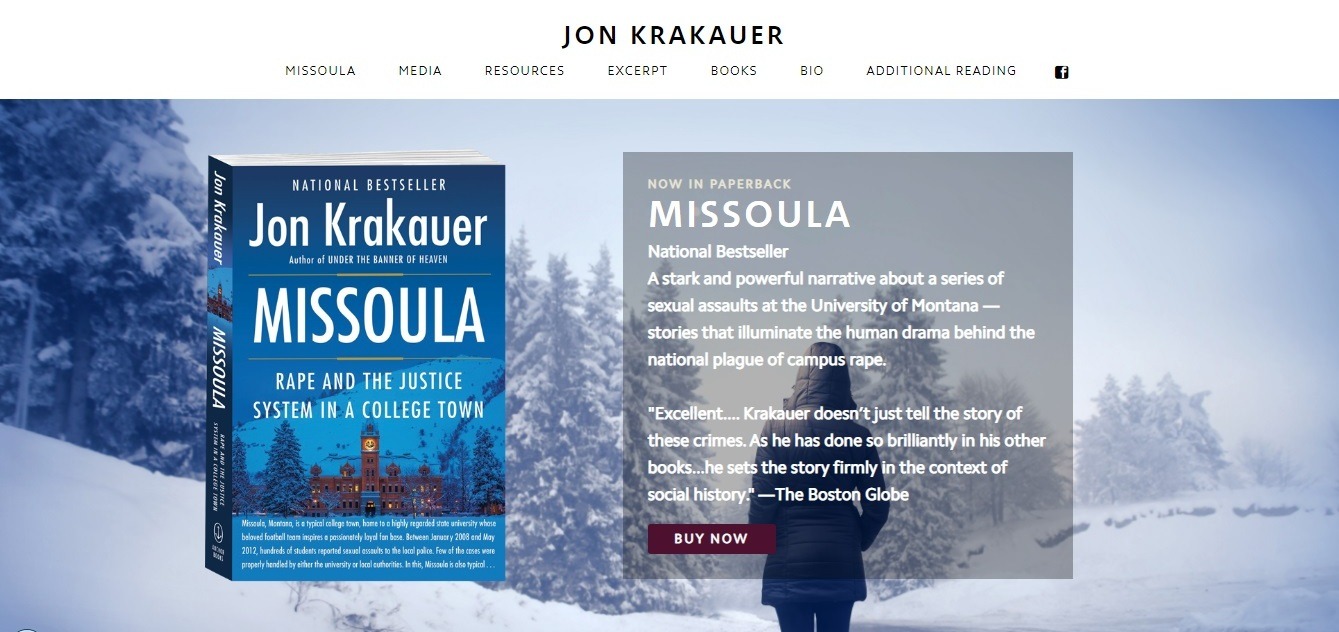 website: http://jonkrakauer.com/
The promo site of this writer's novel proves that being the author of a book does not mean that your site should look like a review of your book! And instead of overflowing the website pages with text, it's better to create more space on them.
And as a background, you can use a high-quality image that attracts attention, as Jon Krakauer did on his website, creating a magnificent winter background.
 If you will do everything right, this will allow the visitor to get exactly where you would like him to, and take the action that you need. For example, to order your book today!
Conclusion: keep it simple!
Polish Christmas guide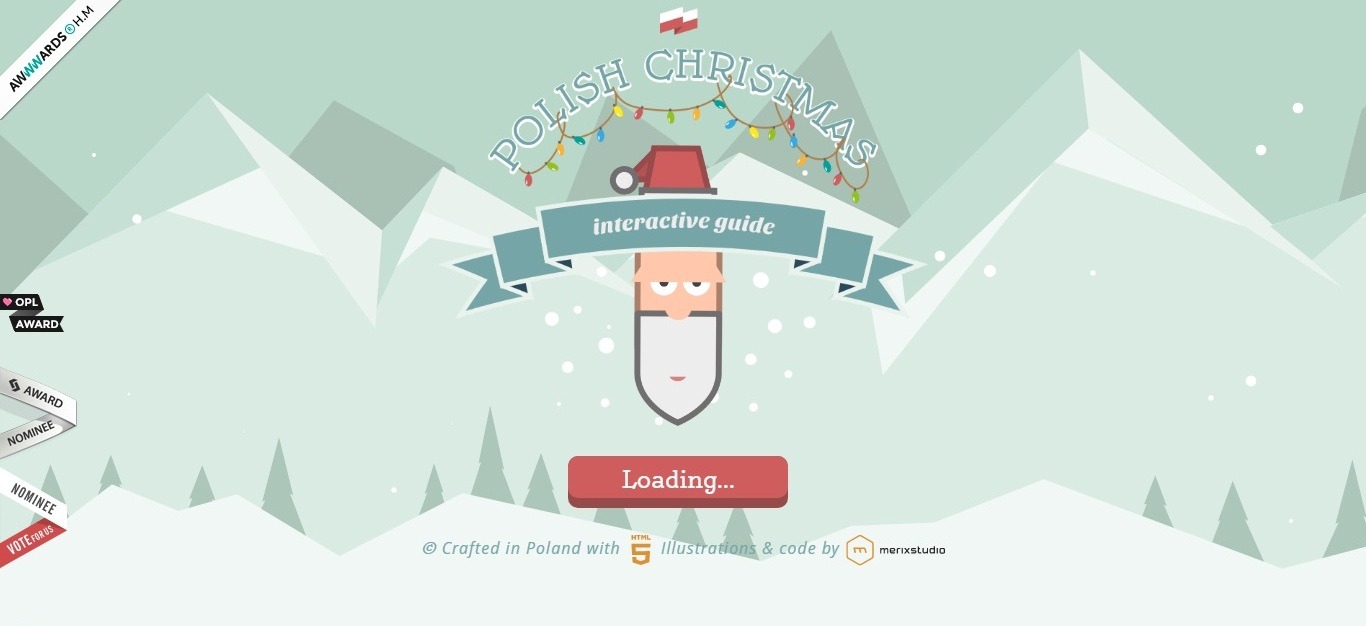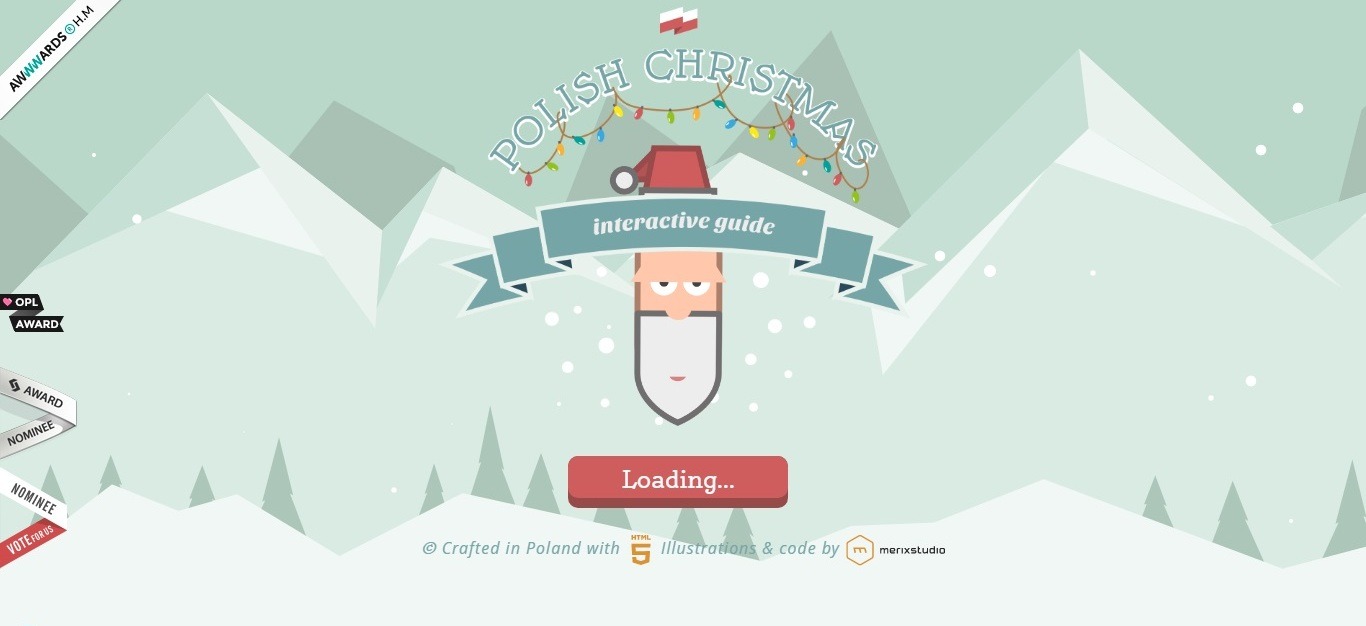 Awwwards nominee, 2019, Dec 3
website: http://polishchristmasguide.com/
The owners of the «Polish Christmas Guide» project website (noted, in addition to Awwwards, by such well-known websites as OnePageLove and CSS Design awards) decided to talk about the features of the national Christmas and New Year.
So, while controlling Santa, you can find out more about Polish Christmas dishes, clothes, traditions and much more in Poland!
It's needless to say, that you can find cute winter background images on every page of this website!
Tiffany&Co: white winter background website example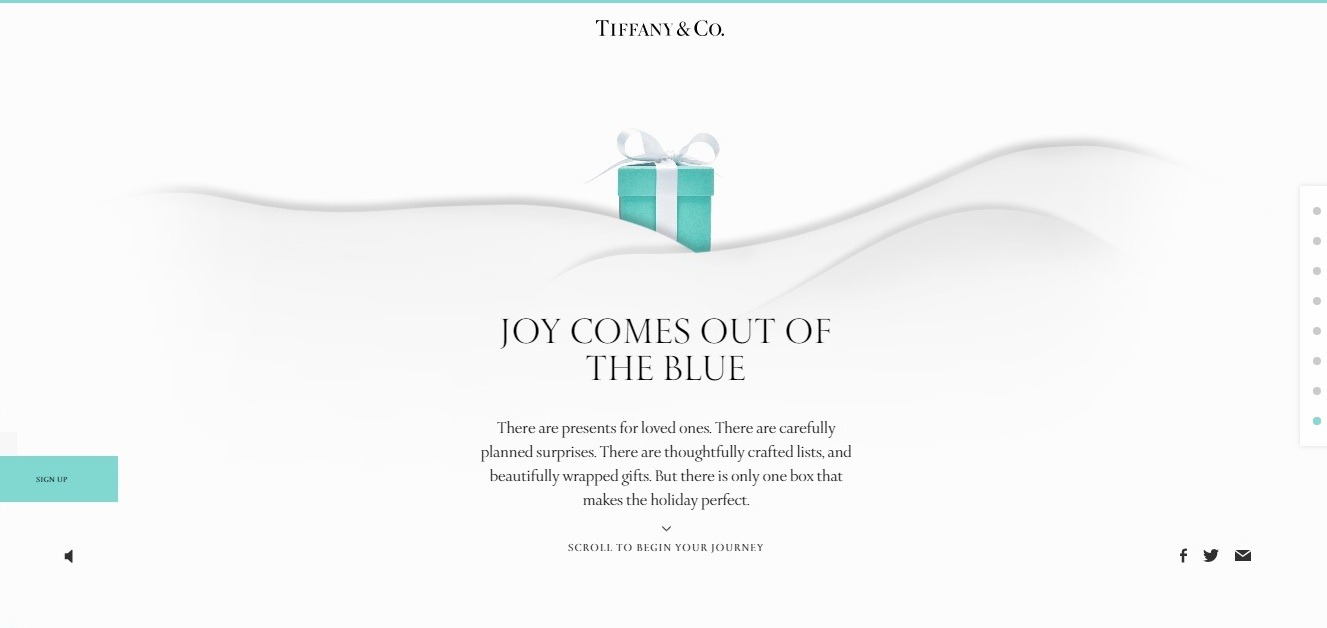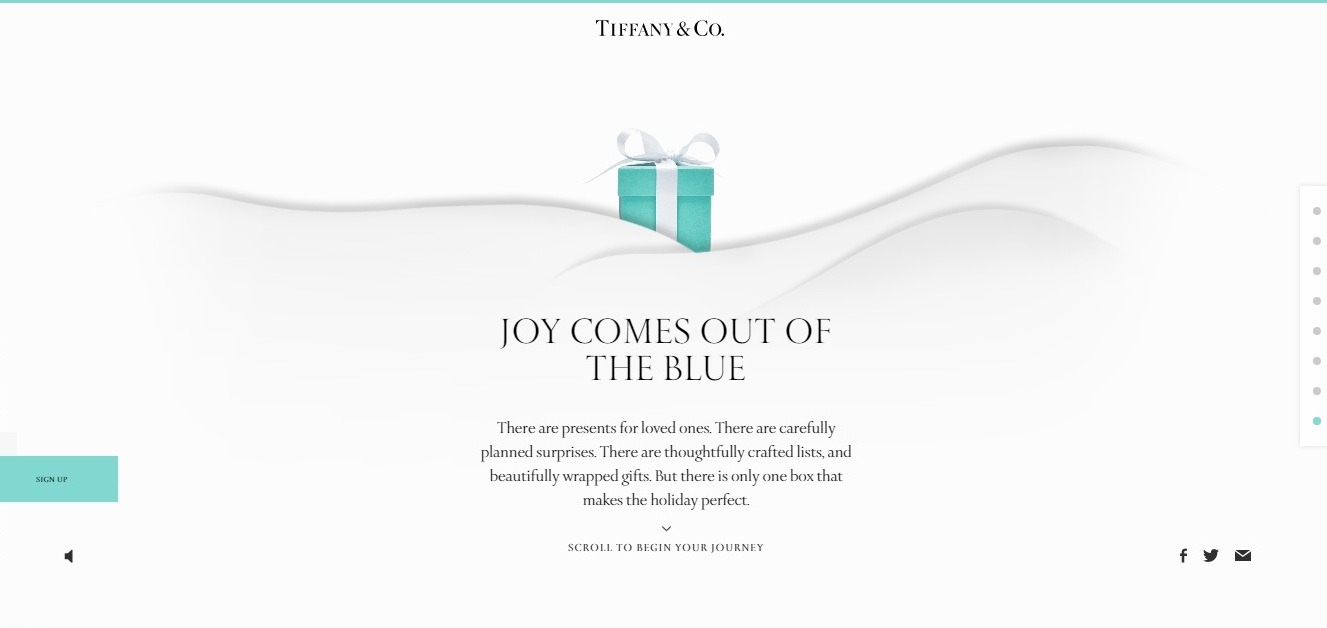 website: https://www.international.tiffany.com/
At the very beginning, you see a stylish gift box on a snow-white background… Just start scrolling – and the magic begins!
High-quality, beautiful winter-style animation, amazing high-quality illustrations, strong and beautiful product descriptions, and masterpiece jewelry – that's what a breathtaking winter background from Tiffany looks like!
The Little Things: watercolor winter background website example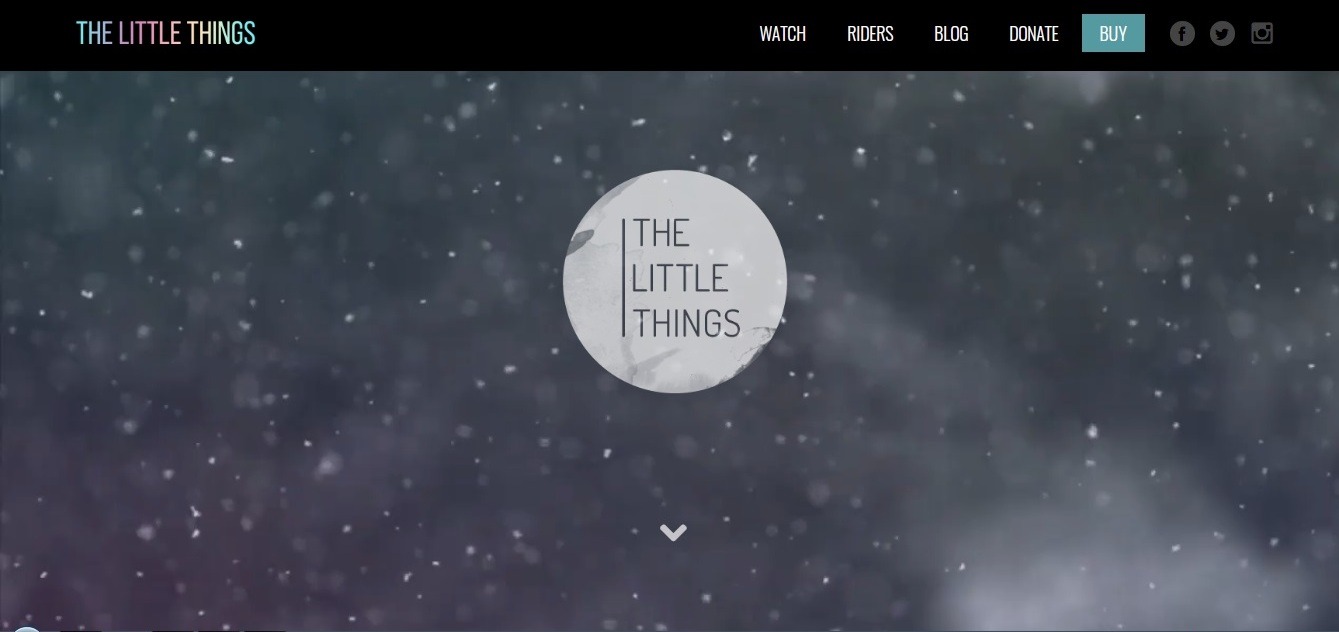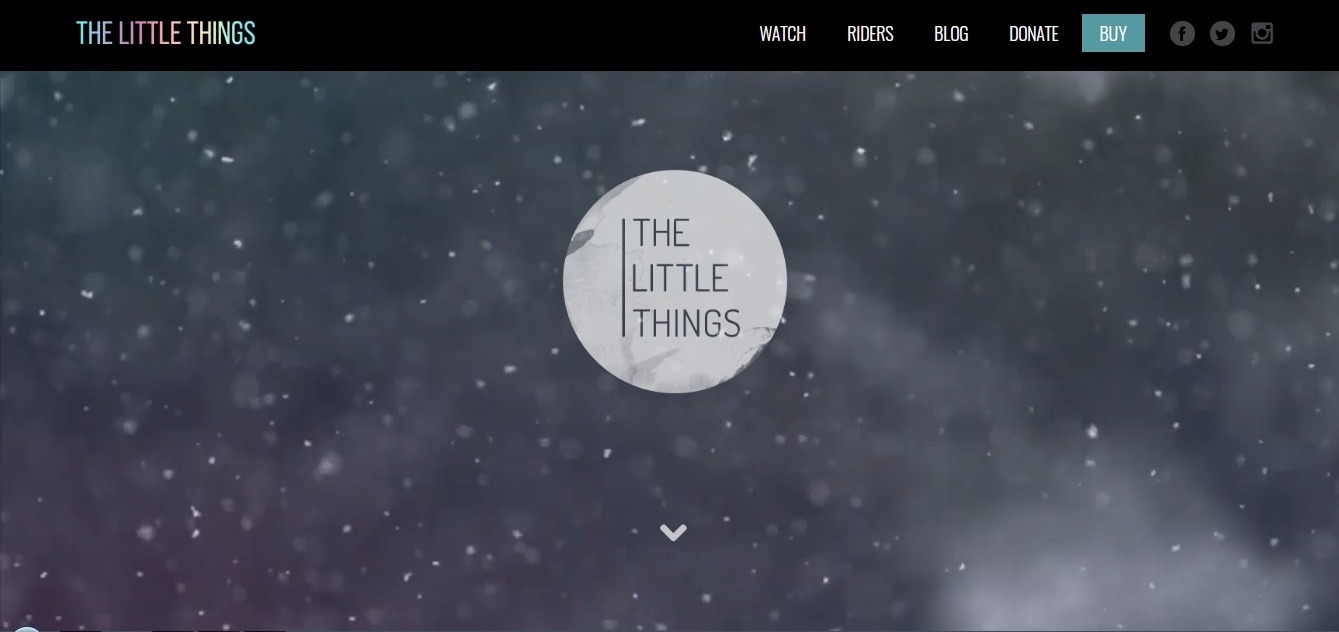 website: http://thelittlethingsmovie.net/
Check out this promo-website of snowboard movie project based on environmentally conscious riders!
The site has a quite simple design, with clear navigation, but the main thing here is a colorful watercolor winter background, which, along with beautiful photos of winter landscapes and professional skiers makes you fall in love with this project!
Do you like watercolor design and want to get really impressed? Check out these top watercolor background examples!
Winter background Tumblr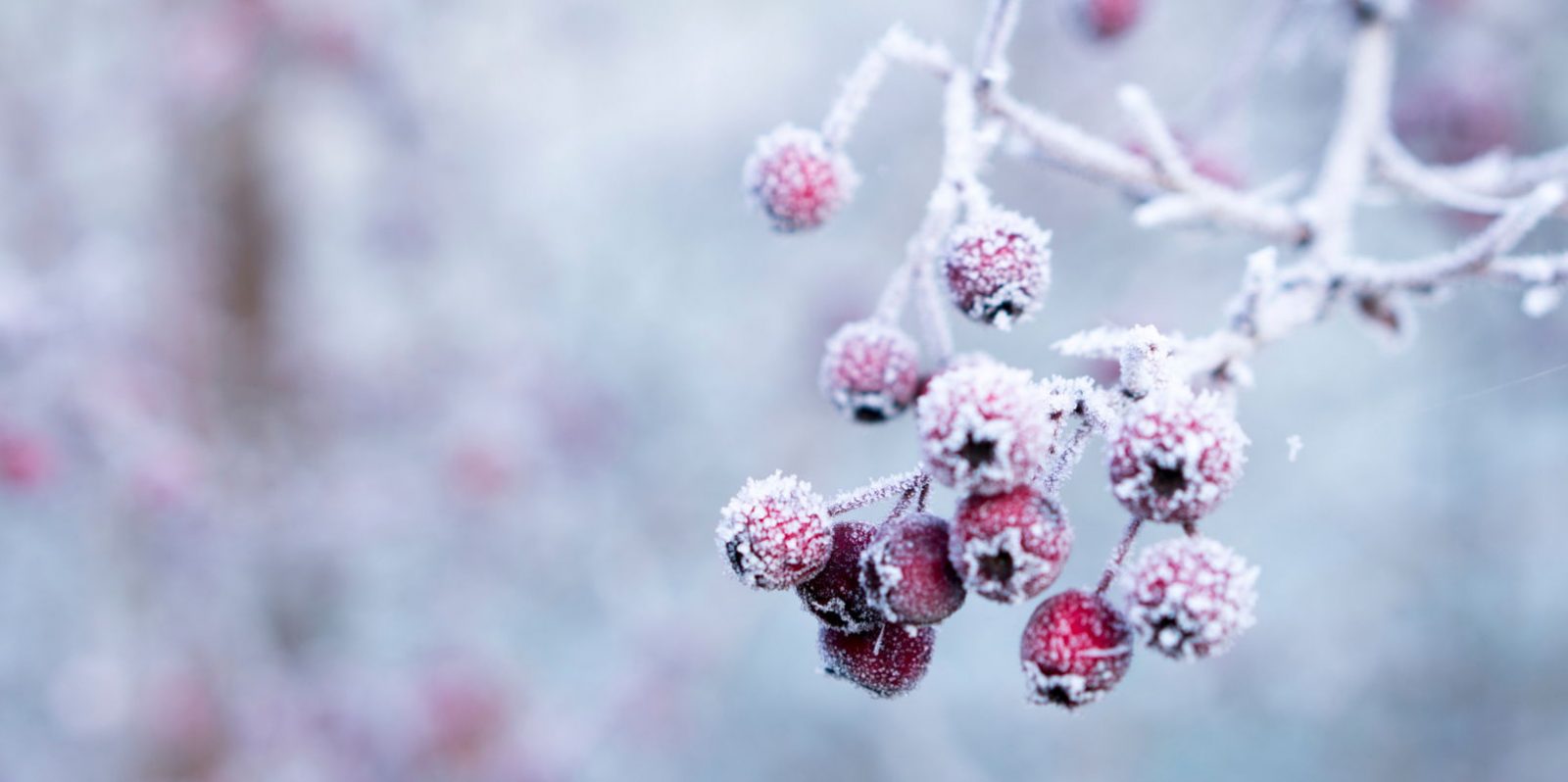 As of April 2017, there are more than 340 million blogs registered with Tumblr, and in most cases, these blogs consist of multiple photos, pictures, and animations.
Photos, pictures, content and the pages of blogs themselves load quickly, without any delay. And most importantly – you can download most of them for free!
So why not take quality winter background images for your website from Tumblr?
Where can you find high-quality background images for your website?
If you know how to use Photoshop, then you shouldn't have any problem with this at all: you can take any photos (even your own photos) and create backgrounds or patterns for backgrounds using them.
Or you even choose the easier way to do it and download ready-made high-quality photos.
Finding high-quality photos on the Web (including winter background images) without having problems with the copyright is easier than you think. You just need to know where to look for them! Here are the 7 best websites of free photos that you can use in your projects:
Unsplash. Unsplash is almost half a million pictures grouped by thematic collections.
Flickr. This is a cool website where you can find quality photos under a Creative Commons license.
Picjumbo. Here you will find high-quality photos for personal and commercial use.
Pixabay. All photos from this website are licensed under Creative Commons, and you can use them anywhere you want.
Wikimedia Commons. On this site, there are more than 21 million photos with a free license.
Super Famous. This is another cool website where you can download high-resolution breathtaking pictures. Images are licensed by Creative Commons attribution.
Free Images. This is one of the largest websites of free photos and graphic images, but If you want to download something, you have to register first.
Summary
If you need a website, and you don't want/can't go through the whole process of development by yourself, and you can't afford the studio services, you can always create your website easily, quickly, and for absolutely free with Weblium!
All Weblium templates are designed on the basis of an in-depth study of the niche of a particular business and are based on the most relevant modern web design trends. That is, all design elements are already thought out to the smallest detail. And if necessary – you can easily edit any of them and make your site even more unique!
Using a subscription plan, along with a fast and responsive website, you will get full access to a library of 200 thousand free images, and you will never have problems with finding the right photos for your site again!
Create your own winter background website for free 🙂