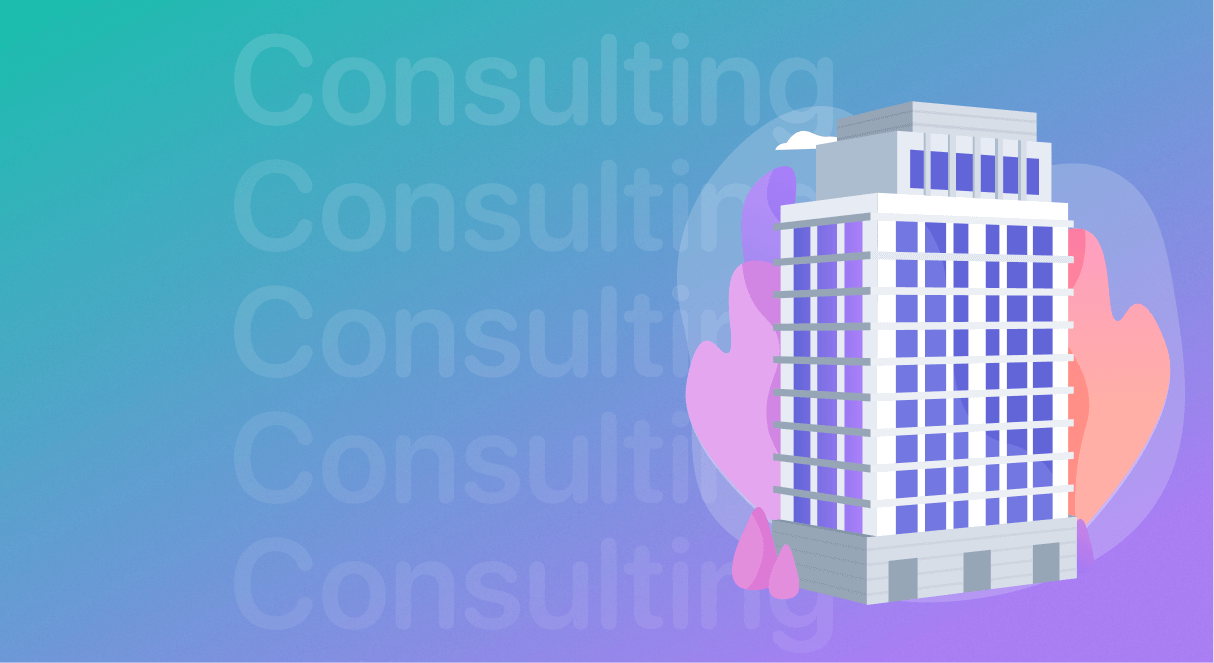 10 Best Consulting Website Examples
3Carefully thought over online presence is of great importance for small business consulting firms. Your company's work is its strongest asset, but the way your company will be perceived by potential customers also plays a large role!
Weblium prepared another useful guide for creating consulting websites  with the award-winning consulting website examples, that will help you:
to get inspired by the best

examples of consulting website design ideas

,

to find out

why you need a consulting website,

to find out

useful tips & life hacks

for creating such a website. 
Let's get into it!
#1. Millemann best-consulting website example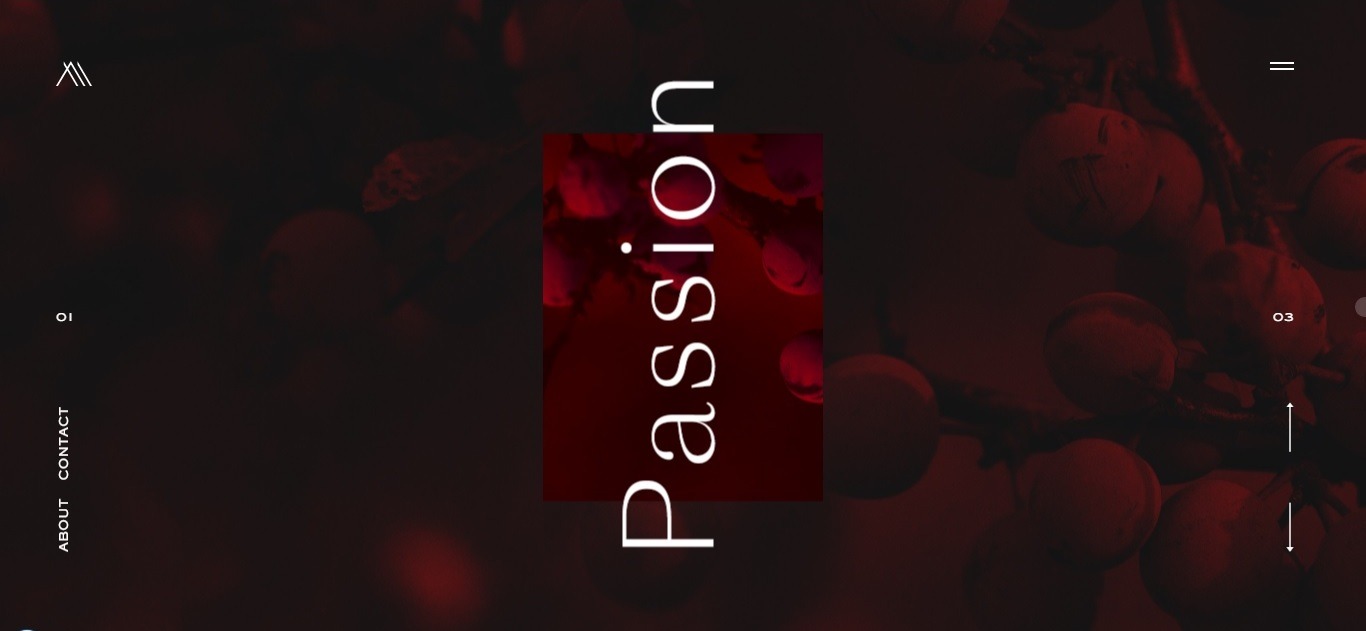 Website: https://www.millemannconsulting.fr/
The design of the site is very minimalistic. If you are a true perfectionist, then you will love it!!
Even the first screen looks promising! The image and background move slowly while you're moving your mouse. The only familiar buttons you will see here are About, Contact, and Site Menu.
There are also two arrows, switching you between sections of the site. They are beautifully named "Passion", "Expertise" and "Quintessence". They tell about the company's unique approach.
Actually, you can access these sections in a different way: the floating "Discover" button moves along with your mouse cursor.
#2. Marketing consulting website of the day: DesignStudio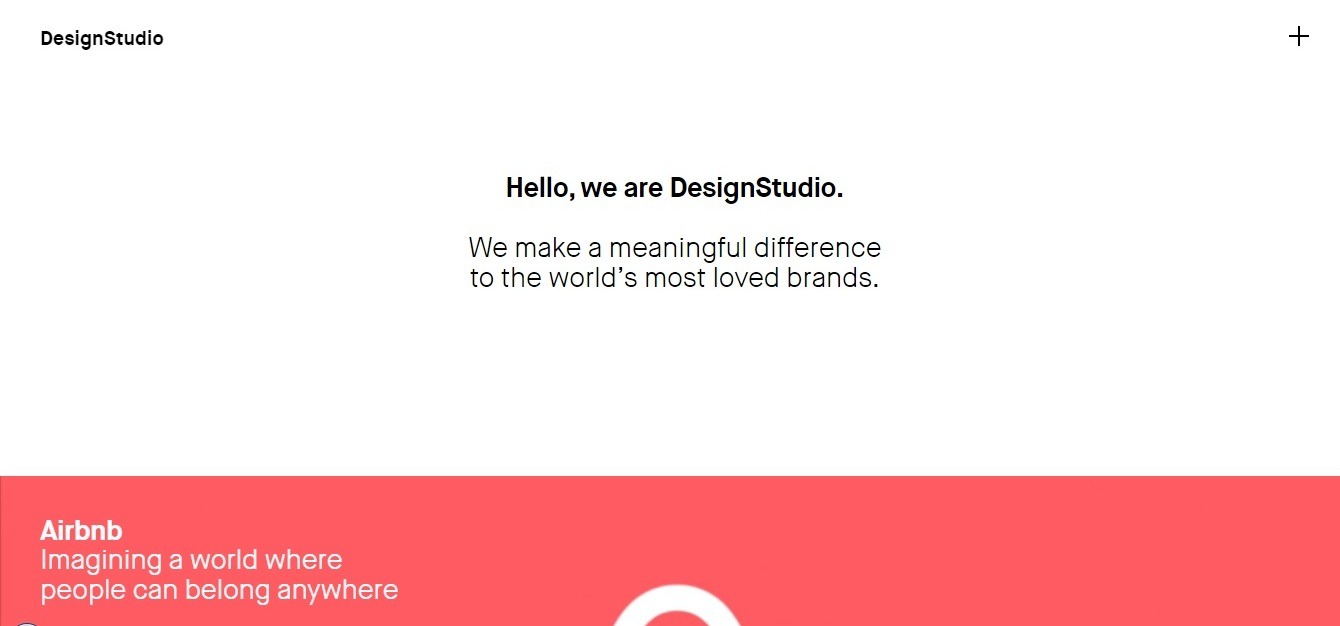 Website: https://design.studio/
DesignStudio website is clean and colorful. If you're too lazy to scroll, there is a «plus» icon in the upper right corner of the main page. Here is your site menu!
Below the welcome message, you'll see the portfolio, made in the form of tiles of huge animated images.
The website is very easy to navigate. You can find all the contacts of branches in the stylish footer!
#3. Best consulting websites
:
Code & Theory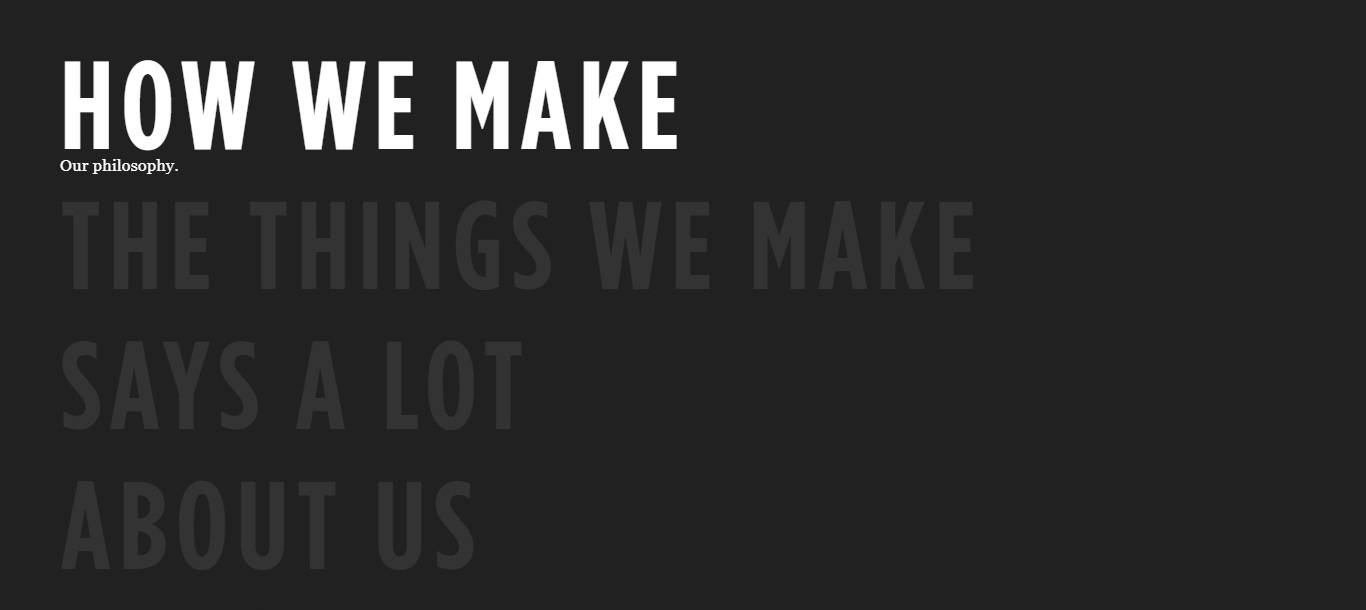 Website: https://www.codeandtheory.com/
We really like Code & Theory independent consulting company website, which uses witty wordplay on its homepage.
On the first screen, we see only one phrase: "How We Make The Things We Make Says A Lot About Us». And only when you hover the mouse on the part of this phrase, you understand that, actually, this is the site menu!
The website is really, really cool: even individual sections of the site, although they are designed in the overall style of the site look special.
#4. Best consulting websites
:
Pajama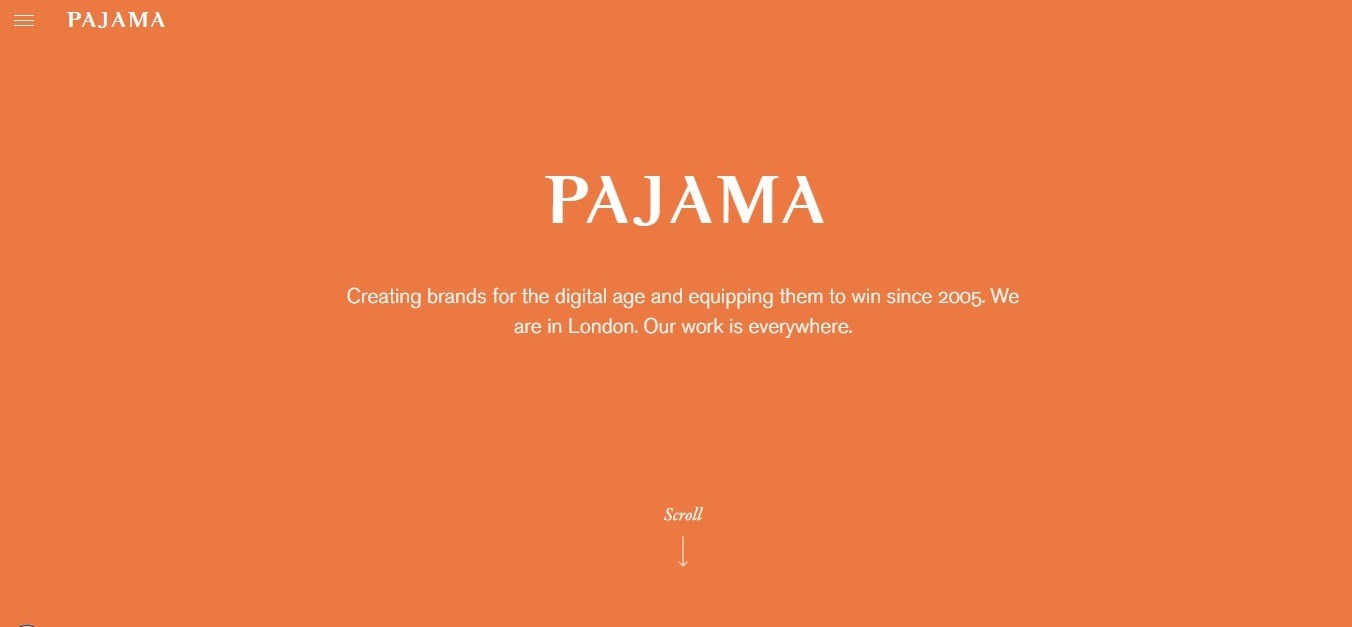 Website: http://www.pajamaconsulting.com/
The first screen of the main page is laconic and this makes it beautiful! Properly chosen font and background color create a feeling of warmth, peace, and care.
When scrolling, the first thing you see on the news list. It is a good idea to design it in the form of modular pictures. The site's footer is also amazing: an image of a huge drawn plush toaster with letters gives you a clue that the contacts are somewhere near!
#5.  Marketing consulting website of the day: Fresh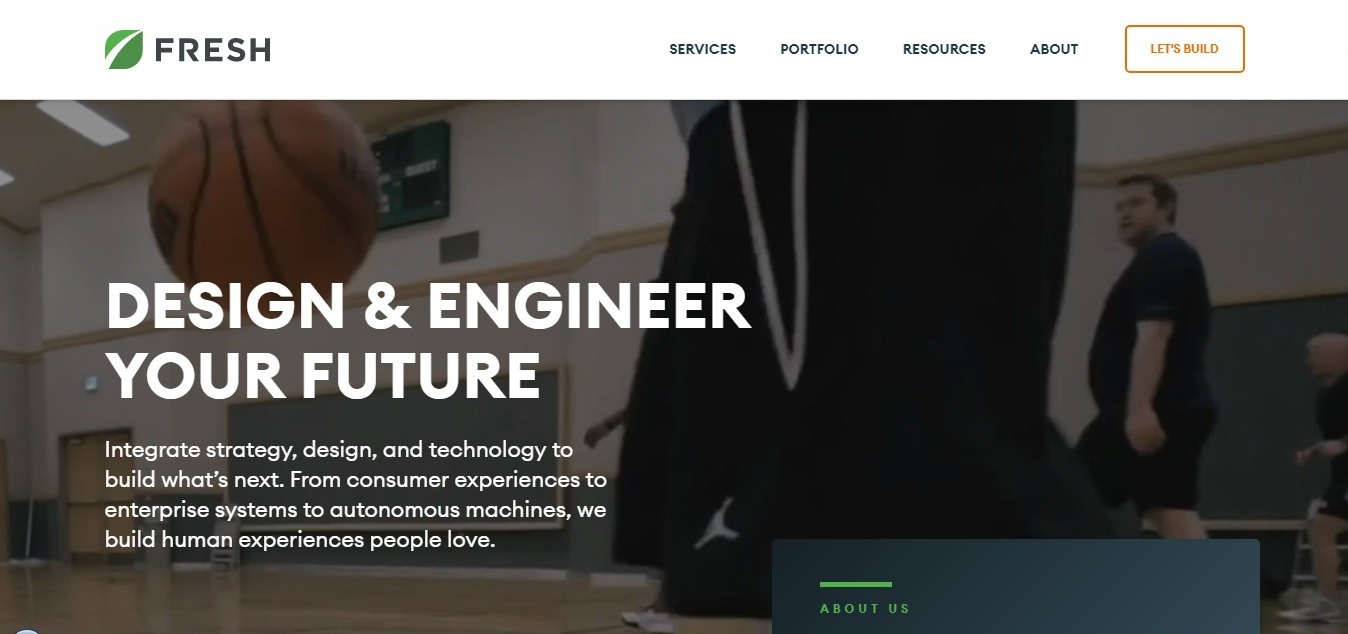 Website: https://www.freshconsulting.com/
Fresh Consulting website design is made in a more classic yet beautiful style that definitely builds trust!
Plenty of white space and the correctly selected block colors create an impressive visual appeal. When scrolling, you see clearly structured descriptions of the company's activities and services. Here, on the right, you'll see the floating «About Us» window.
Just after describing how they will achieve their clients' goals, these guys show you the "Have a project to do?" order form. Everything in the right place!
#6. Monitise: consultant website example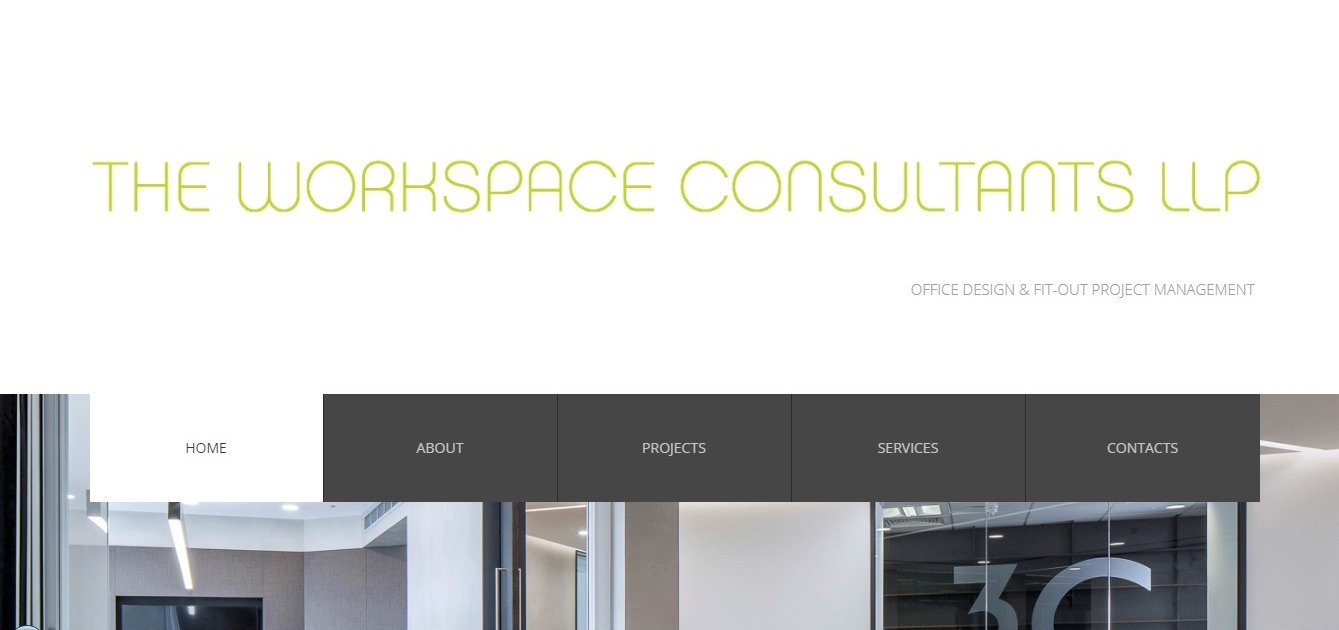 Website: https://www.theworkspaceconsultants.com/
Monitise Create is a team of experienced interior design, relocation, and refurbishment experts.
The site is successfully divided into successful projects and cultural concepts of the company. The design with plenty of white space uses light, soothing colors. An interesting solution is to intersperse informational blocks with beautiful photos of the company's creatively designed office!
#7. Marketing consulting website of the day: Implement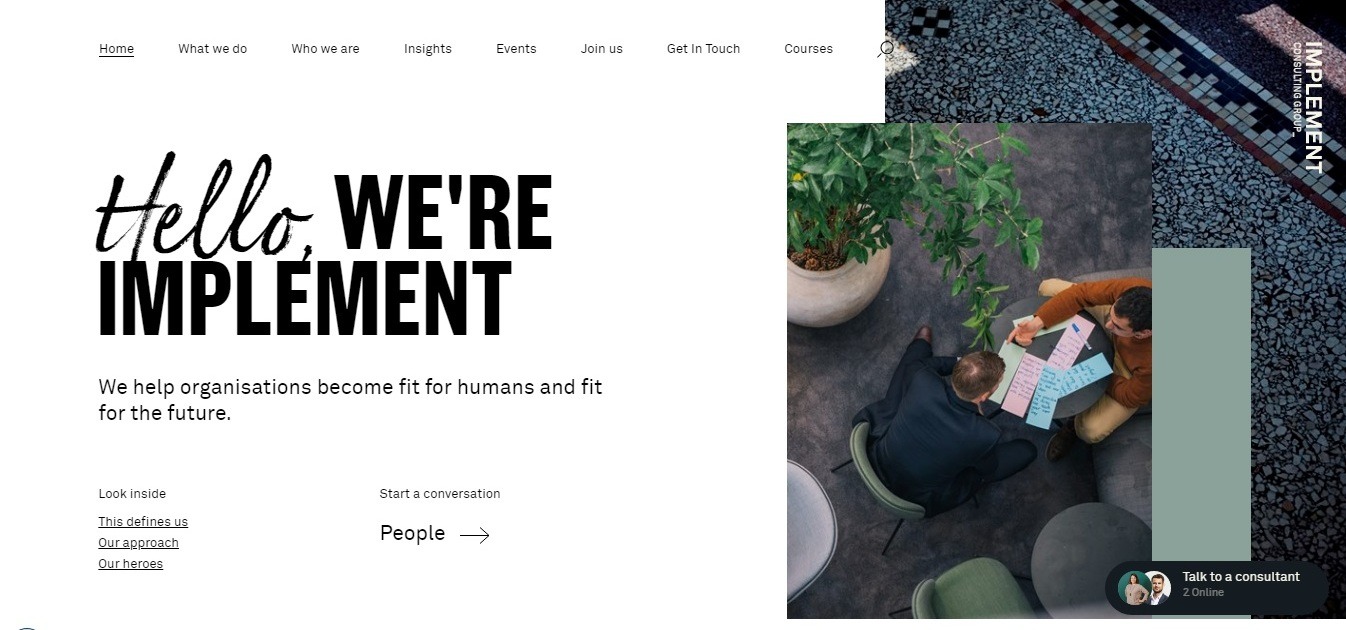 Website: https://implementconsultinggroup.com/
The implement is another good website using a parallax effect, designed in a snow-white overall shade with contrasting, colorful photos.
There is nothing unusual, as well as superfluous here. A neat and clear main menu, unobtrusive "Start a conversation" CTA in the header, company's current topics, news, "What we do" and «Careers section», presentation video about the company's life, community page.
By the way, the list of members is very interesting; a huge number of photos are structured in alphabetical order.
#8. Best independent consultant websites: OnPoint coaching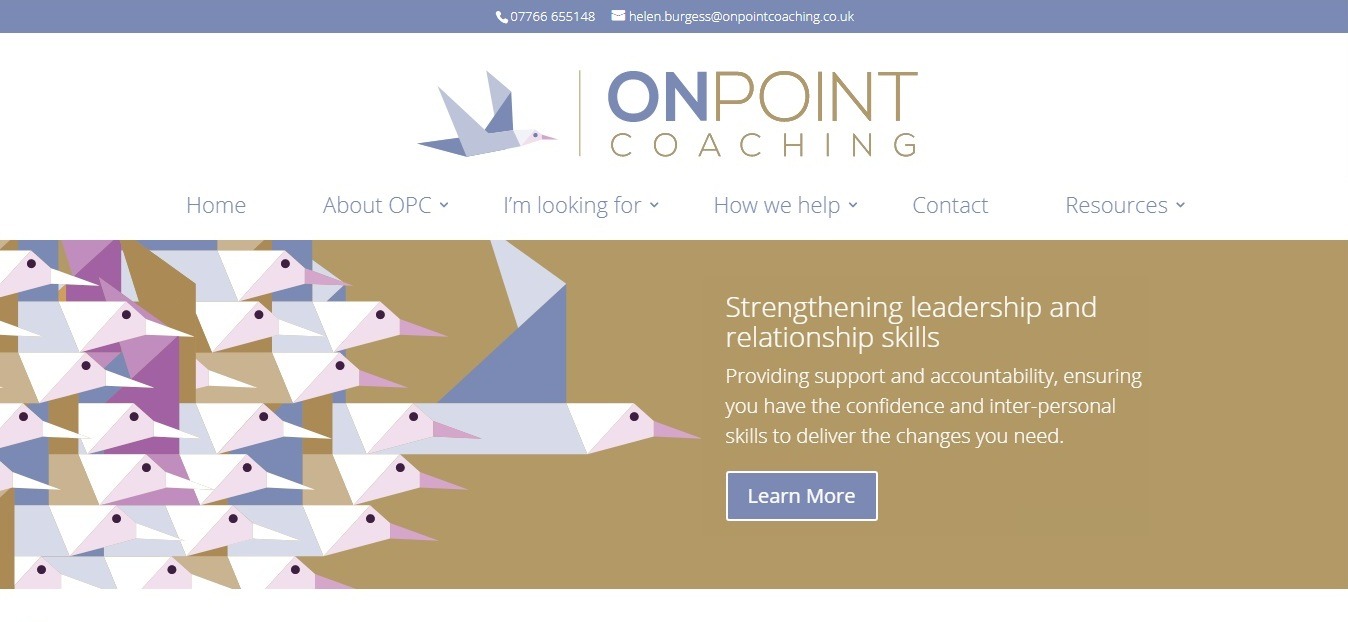 Website: http://www.onpointcoaching.co.uk/
The elements of a drawn design style on the Helen Burgess website look non-trivial and organically fit into the overall design concept. The combination of beige and blue colors looks very advantageous!
The site offers not so much information, but it is carefully written in order to explain the essence of an offer.
#9. Best small consulting firm website example
:
Bryce Bladon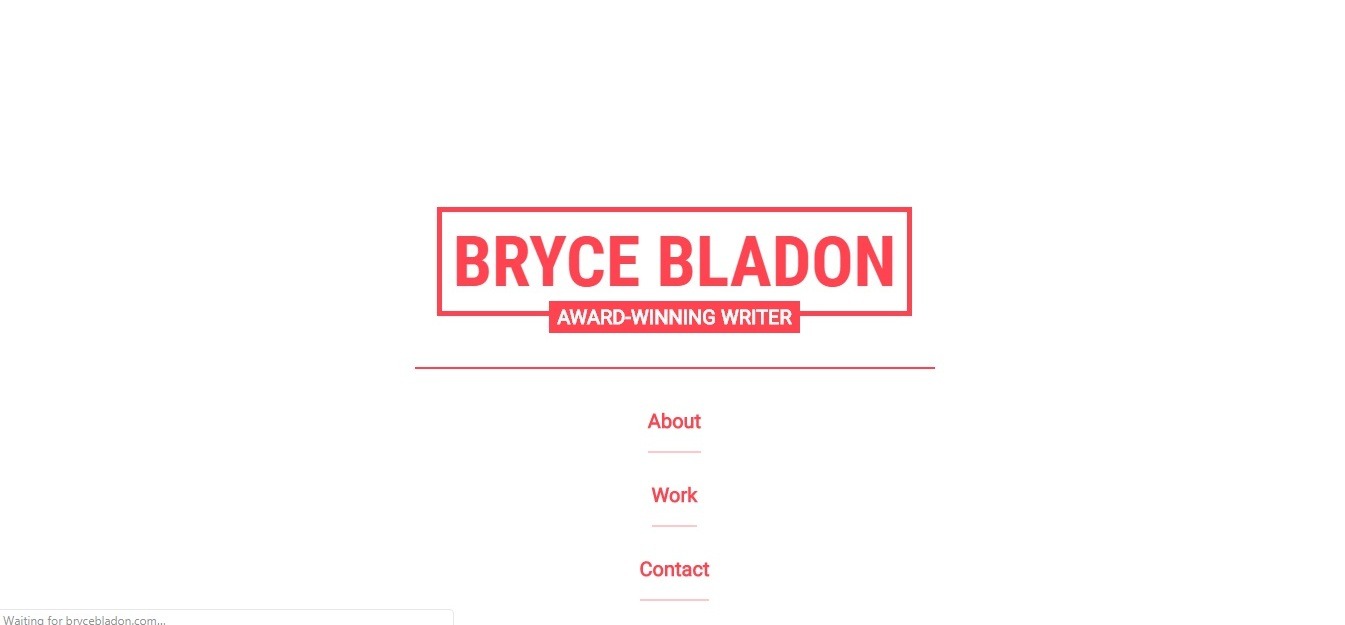 Website: http://brycebladon.com/
Bryce chose the clearest and most eloquent color combination for the site – white and red. They immediately draw attention to the content of the site. It looks like he decided made these colors his feature: even when scrolling, we see that the red and white colors of the blocks change each other.
The concise first screen shows you only the first and second name, the "Award-winning writer" statement and three menu items: "About", "Work" and "Contact".
#10. Great consulting websites: Human Innovation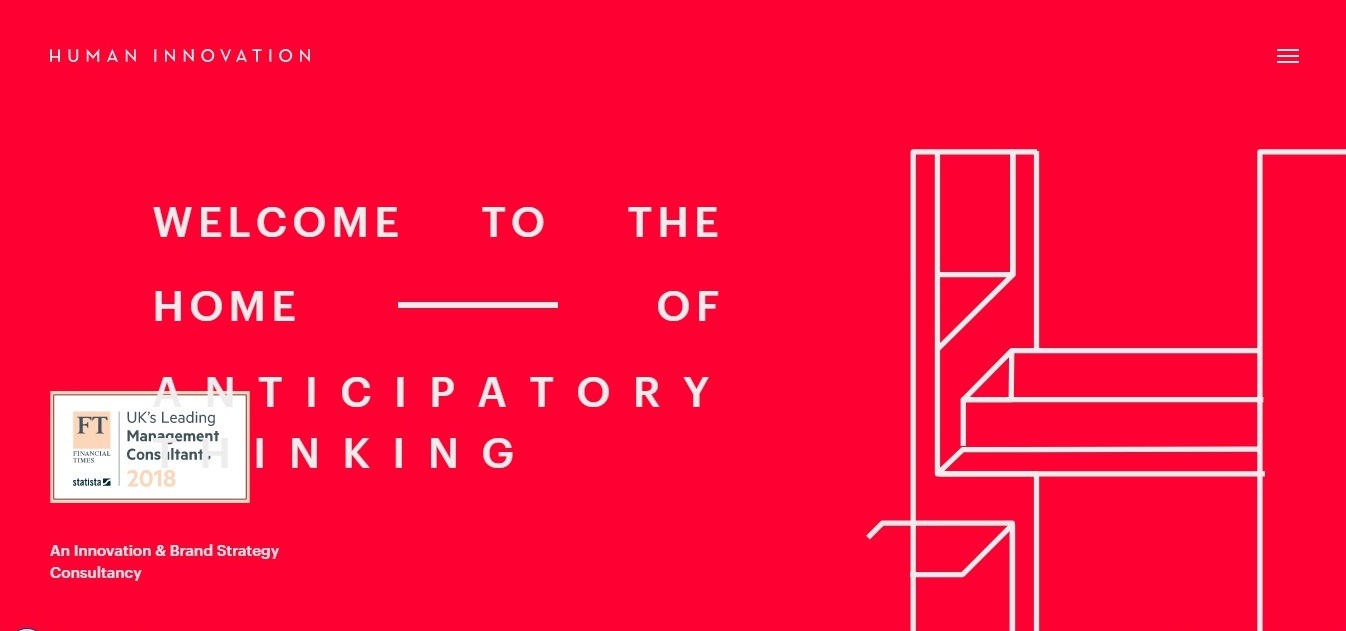 The first thing you see here is an interesting animation with compelling text. We love the way these guys worked out the details: if you don't like the background color of the animation, just refresh the page… And the color will change! Even such a small thing can make the site memorable.
When scrolling, you will see a logical "About Us", "Our Craft", "Strategy", "Development group" list. Click "More" and learn more about the company's projects.
A large amount of white space in combination with different colors of blocks causes a feeling of trust, makes content more memorable, and won't let you get bored!
Why does an independent consultant need a website?
 #1. Show your brand to the world!
In order for people to start buying your product/service, they must first know about you! And the Internet is the #1 way to show your brand to the whole world.
Start as every new brand does:
optimize it for SEO;

start advertising it – and just in a month, you will get the first leads coming!
The most important thing is to create the right website, and if for some reason you can't do it, use Weblium ready-made solutions!
#2. Make a consulting website to create an image of your brand
Having a website significantly improves the image and status of its owner, as well as it shows you are serious about your business.
You have to create the best reputation for your brand!
Tips on how to do that:
blogging: create a blog with interesting content, show yourself as an expert. 61% of customers claim that reading a blog influences their decision to make a purchase;
podcasts: analyze the interests of your audience, set up a podcast on your site, and share the schedule on Facebook and Twitter. 69% of consumers confirm that they find out about the new products/service, listening to podcasts;
seminars: conduct webinars on your site. This is a perfect way to share your expert knowledge with your audience.
#3. Stand out from the crowd
Your site is the best place online to showcase your personal and professional features of character, your professional ethics, skills in an easy-to-read format.
Moreover, the site is a reflection of your personality. Therefore, your goal is to create the best impression of yourself!
Tips on how to do that:
use a personal appeal (it is better to make a video) on the main page of the site;

describe your specific approach to solving customer problems;

describe your career path to creating your brand;

add eloquent photos;

show your achievements, awards, real customer reviews on the site.
#4. Make a consulting website to create a strong brand positioning
The positioning provides your brand with a «comfortable» place in the market. First, you should find out why your customers would choose your brand among the dozens of competitors. Then, you should tell them about it in a clear manner!
Tips on how to do that:
Positioning implies a clear answer to three main questions:
what target market segments are most interesting for you (who your

potential clients

are

);

what you can offer and what is the value of your offer;

what factors differentiate your brand from your competitors?
The answers to these questions should be clear to your potencial clients.  And then, they will be able to easily distinguish your brand among the many others!
#5. Draw the attention of customers more effectively
Almost 91% of customers make a purchase after a successful online experience. But first, you need to attract potential customers to your site.
Tips on how to do that:
create a blog on your website;

be concerned about the SEO;

use the banner advertising;

use YouTube videos;

create a social networks group;

make press releases/ forum articles and use guest blogging;

conduct webinars;

create podcasts;

use the advantages of email newsletter;

make a successful white paper;

use aggregators.
Your potencial clients are all over the world. By making the site international, you can achieve great heights by entering the international market. So make your site multilingual!
#6. Make a consulting website to stand out in search results
Of course, SEO traffic is not the only source of leads you can have. There are many other options to attract users to your site. But, in the long term, you should think about getting more visitors from the search enfines for free! 
Tips on how to do that:
make the snippet more attractive;

pick up key requests;

increase type-in ​​traffic;

check your website for duplicate and inaccurate page headers;

provide informative headings and page descriptions in Google search results;

use Meta tags descriptions;

properly structure the text content on the site;

check if none of your pages is missing from the search;

check your website for the pages that don't have sense;

check your website for a robots.txt file;

check your website for the sitemap.xml file;

check your website for broken links;

use internal and external website optimization;

speed ​​up search engines

indexing.
#7. Stay in touch 24/7!
Engage2Connect survey shows that 69% of the small business website owners are earning $1,000,000 – $2,490,000 annually.
If you have a good website, your customers will be able to find all the info they need for making a purchase whenever they need to. In addition to contacts, the website allows your customer to use the wide functionality for online communication, making engaging with your brand more convenient for the customer.
Tips on how to do that:
comprehensive information on your website;

live chat;

callback option;

"leave a message" option;

blog;

knowledgebase;

customer reviews and testimonials;

FAQ;

excellent customer service.
#8. Track the results of your business activities
There are many good tools for tracking analytics. For example, one of them is Google analytics. It is free, easy to use and gives you accurate information about the actions of website visitors.
How to install Google Analytics on your website:
go to Google Analytics a

nd create a new account. If you already have one, then simply enter  the appropriate information;

after that, specify the name of the account, the site, and its URL;

in the "Industry category" section, select the matching category from the list. Then set the time zone of the reports;

all that's left now is to click on the "Get Tracking ID" button and accept the terms of use for Google Analytics.
That's it! The Google Analytics counter is available in the tracking code. Now you can adjust the parameters for your needs.
Another cool analytics tool is HotJar. It has a free limited version, but it may be enough for the start!
Why bothering about adding analytics tools to your website if all Weblium websites already have these two proven tools?! 
How to design consulting website: tips and tricks
The section "About" may contain some of these elements:
director's word;

a brief history of a company;

mission;

distinctive features or qualities of a company that help to achieve success;

statement of ethical principles of work;

description of the company structure;

information about partners and customers of the company, its place in various ratings, licenses;

financial statements, customer reviews.
2. List your consulting services
Your potencial clients should not (and they won't) search through the website to understand what services your consulting company provides.
So you have to provide the exhaustive client-focused information about the services you provide and what clients may be interested in them. Here you can link to your portfolio.
Projects can be described as follows:
brief description of the content of the project;

information on the qualifications of the company/certain specialists in this area;

benefits of implementing this project.
3. Make a decent staff page
Depending on the company's size, you can represent different types of specialists.
The staff section of a large company may represent:
the top management or management specialists;

managing partners;

consultants;
Medium-sized companies sometimes represent:
partners;

directors;

project managers;

company consultants.
It is good to show photos of your staff, describe their qualifications and experience.  It is also a good idea to briefly describe each specialist's big successful projects, certificates, and awards.
4. Clearly define your values
When visiting your site for the first time, potential customers search for information about your USP. Make it the first thing they see!
Place this information on the top of the main page in the center of the screen. Give a brief but comprehensive info about what makes your product/service/approach unique. Complement it with a clear memorable image, animation or presentation video.
 5. Give priority to user-friendly website design
Try to imagine, for example, a website consulting firm, whose website design is not appealing. It is difficult, isn't it? Because this is the first thing that draws attention!
Wanna know the formula for the success of the consulting company site? It is a simple (even minimalist) and pleasant design combined with convenient navigation!
73% of companies around the world are investing in web design trying to differentiate their brands. Adobe surveys show that «design-driven» companies are 69% more successful in achieving their business goals than their peers (22% vs 13%).
6. Create a clear site structure
Gomez studies of online customer behavior show that 88% of customers are less likely to come back to a website after having an unsuccessful user experience.
One of the most important elements ensuring the positive user experience is clear site navigation.
 It doesn't matter how beautiful your website is if the customer can't find your portfolio, location and contact details due to confusing navigation. This means you can lose your customers.
It is worth noting that if the page takes too long to load, you may almost have lost him.
7. Deliver client-focused content
Texts on your site should perform clear functions:
give valid arguments;

give proven advice;

share expert opinions;

clearly, describe the problem of the client and show the ways of solving it;

finally, motivate the visitor to implement a specific action!
8. Make your contacts VISIBLE
According to BlueCorona studies, 44% of visitors leave the website if they can't find the contact information. You don't want to lose them, do you?
Place your contact information in the most prominent places. Usually, they are the following:
the header;

the footer;

floating form to the right side of a page.
Moreover: the brighter your contact info is, the faster it will draw attention! You can replace Google Maps with a drawn (even interactive) map. You can add a photo of each city in which you have a representative office, showcase your representative offices in the form of a gallery of images.
The "Contacts" section will work even more effectively if you add the words "Write", "Call", "Come" next to your email, phone, and address.
9. Add credibility to your brand:
design;

photos of you or your team members;

successful projects;

testimonials;

case studies;

awards, reviews, and certificates;

privacy policy and terms of use;

professional affiliations and memberships;

trust seals verified by third parties;

guarantee;

social proof;

press reviews;

list of companies you've worked with, recommendations (for individual consultants) ;

phone number and physical street address;

updated content.
One of the most important things that build customer trust is an SSL certificate. According to recent GlobalSign studies, 84% of website visitors wouldn't make a purchase or even enter your site if it provides an insecure connection.
And here's the Hosting tribunal statistics for 2019 that will convince you:
in May 2019, almost 85% of web pages loaded in Google Chrome are over HTTPS secure connection.
90.2% of the browsing time on Google Chrome is spent on HTTPS web pages.
10. Choose a tone according to your brand personality
The tone is a very important component of your content marketing strategy.
Align the culture of communication on the site, and each customer will feel as he was a privileged one.
The perfect tone is human, friendly, familiar and straightforward.
Here are some tips for the tone on the site:
fun but not silly;

authoritative but not arrogant;

confident but not boring;

casual but not loosey-goosey.
11. Provide links to all communication channels
The website of any consulting company, and especially the IT consulting website, should demonstrate that this company knows how to use the effective methods of online marketing.
Make sure to provide links to all channels of your company, especially to social network pages.
These channels can:
provide an increased sense of personification (Twitter, Instagram);

stimulate an agency in a professional environment (LinkedIn);

or demonstrate the agency's leading role in the industry (Blog).
Also, make sure that the message matches these channels.
12. Put your Call To Action on the most visible place
Go-Globe studies show that 47% of small business websites have a clear CTA button that takes visitors 3 seconds or even less to notice.
Best locations for your CTAs:
Above the Fold (why it works: having landed on your page, the visitor immediately sees your CTA).

Inline (why it works:

the visitor is primed with relevant content before seeing it

).

Popup (why it works:

it commands action and attention from the user

).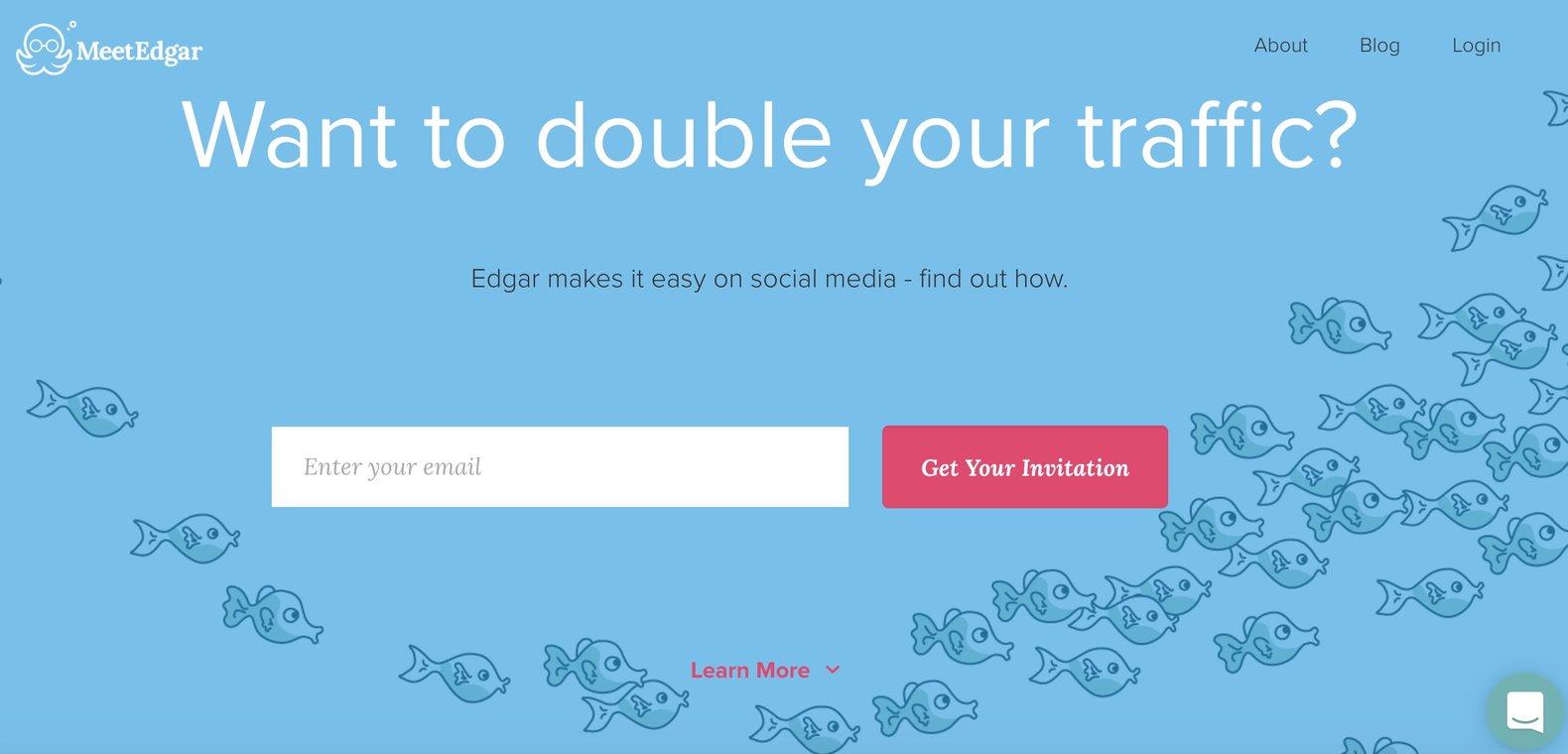 Mobile friendly
According to Statista surveys, 62% of visitors access the Internet using smartphones.
There are two main reasons to make your website mobile-friendly:
The mobile interface helps visitors reach their goals faster which mean that the conversion of your site increases;

Search engines give preference to mobile-friendly websites.
How to make your site mobile friendly:
optimize your page load speed;

do not use difficult website menu structure, create intuitive and lightweight menus instead;

adapt the layout for the most common screen resolutions;

remove unnecessary Flash elements or use of Java scripts.
13. Update your website content regularly
Espresso.digital stats show that 23% of small business websites get updated less than once a year. These sites look like they aren't being updated at all!
The more you update your content, the better it is, because:
It's good for SEO.

It's good for Social Media.

It's good for your Visitors.
How often should you update your website content:
news websites: every day;

thematic informational sites: once in a period from 1-2 days to several weeks (depending on attendance);

corporate websites: 1-2 times a week for the "Publications" section up to 2 times a month in the "Reviews" or "Completed projects" sections.
You can study the theory for a long time and still, you will make a mistake somewhere. Of course, you will gain priceless experience, but it's much better to get this experience using ready-made, proven business-to-business solutions!
Creating a fully-functional website for small businesses for free still sounds like Utopia to you?
What about the FREE website templates from Weblium? 🙂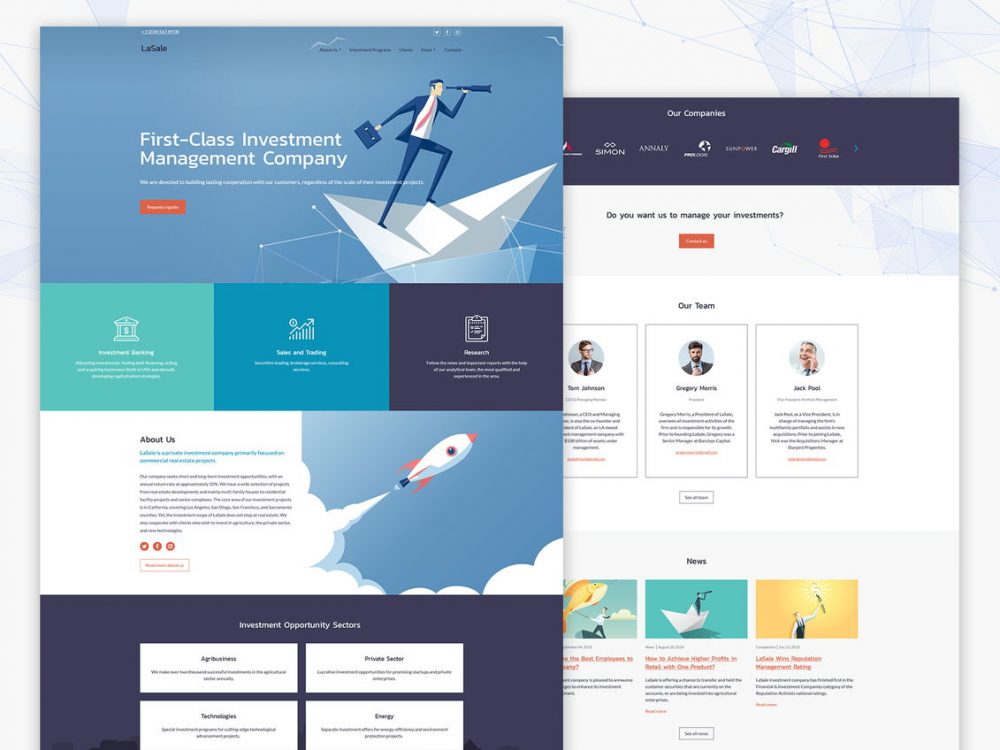 They are designed by experts based on deep niche studies and contain all the elements you may need to make your website attract maximum customers.
Having such a solid foundation, you will save time, money, and energy so you will be able to spend them on solving more important strategic business issues!
Summary
In the face of fierce competition, you just need to establish a strong online presence for your brand.
Creating your own website will allow you to attract more customers, position yourself as an expert in your field, and successfully promote your brand on the Web!
Properly created website of the company is one of the most powerful tools for its positioning, it is a means of promoting services and attracting the attention of customers.