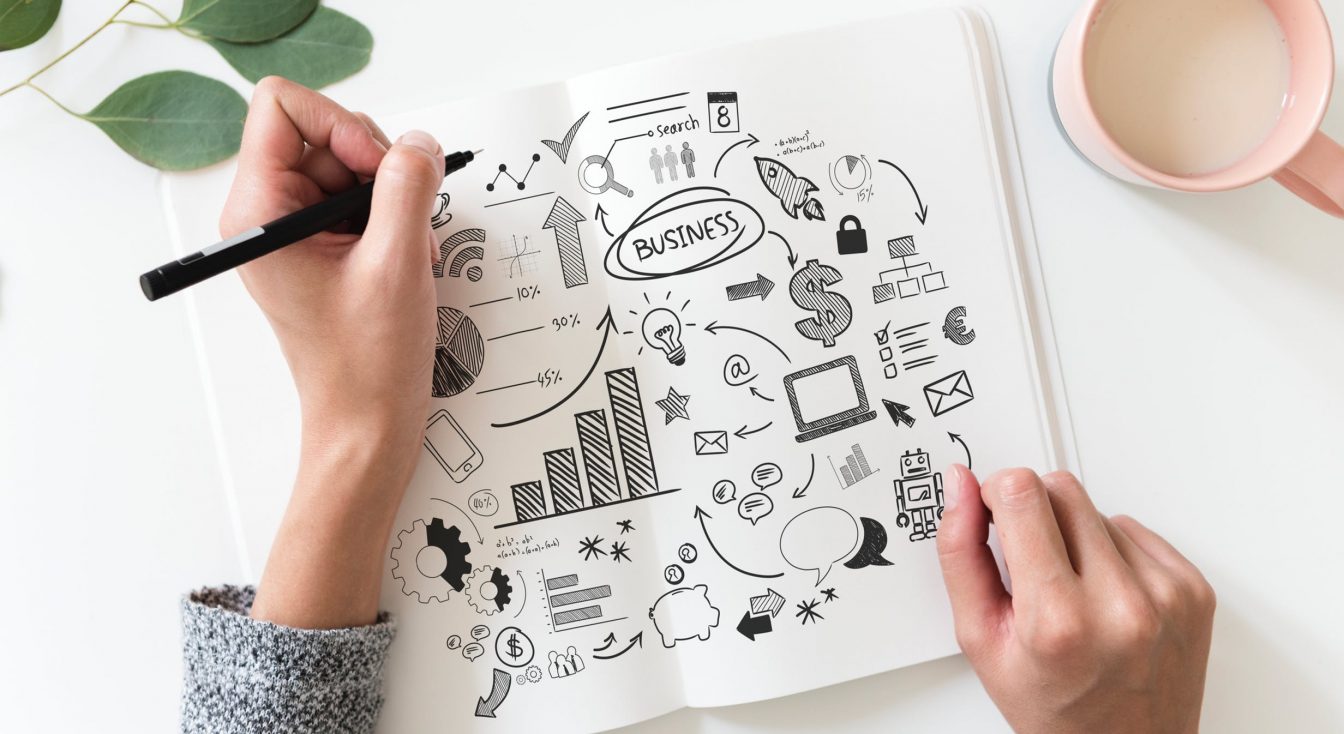 11 Best Websites to Create a Website for Winners
The website for creating your own website (or a site builder) is a set of tools that allows you to create online sites and manage them without any specialized knowledge.
So you can choose the type of a future site (business card website, portfolio, online store, etc.), a ready-made design template, color palette, and modules (or integrations) that will be displayed on it.
Thus, you won't need to learn programming languages to create a site this way – 90% of work has already been done for you. You only need to bring website elements in line with your brand identity and add your content.
Now, here's a list of services you need to consider.
Weblium – Do-it-for-you website builder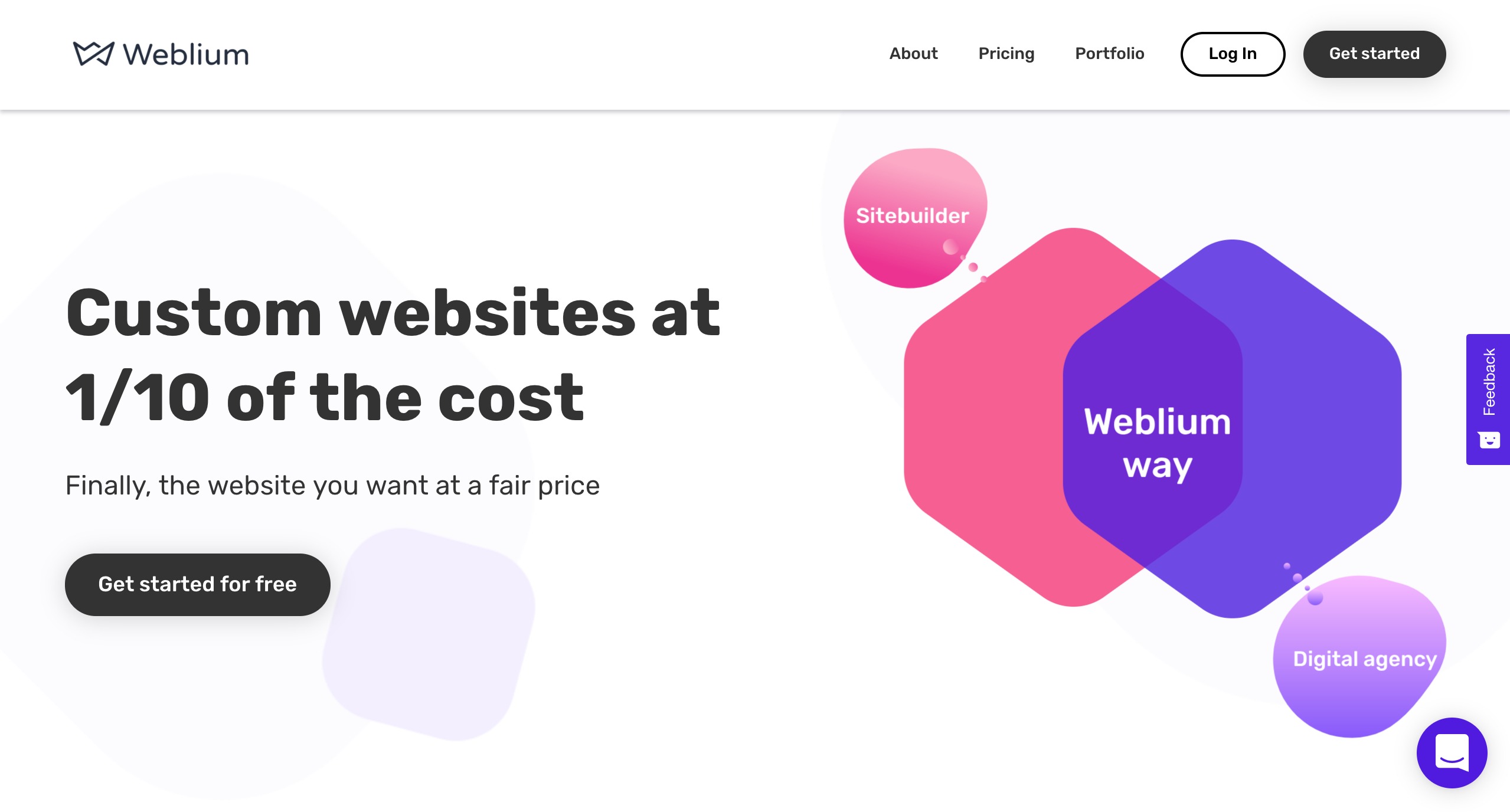 Visit the website: https://weblium.com
Weblium merges advantages of a web design studio and a classic site builder.
This means that professional designers create a custom website for you and transfer it to your personal account where you can manage it yourself.
The benefits? You get a custom website times cheaper and faster than in a digital agency. Plus, you get a free website prototype before designers get down to work. This way Weblium makes sure that they understand you correctly.
With Weblium, the only thing you need to do is tell your requirements and style preferences – the rest will be done by professionals. So you save both time and money.
Get a complete custom website created by professional designers in 72 hours. Hosting, domain name, SSL-certificate and 24/7 support included.
Wix  – Website to make a website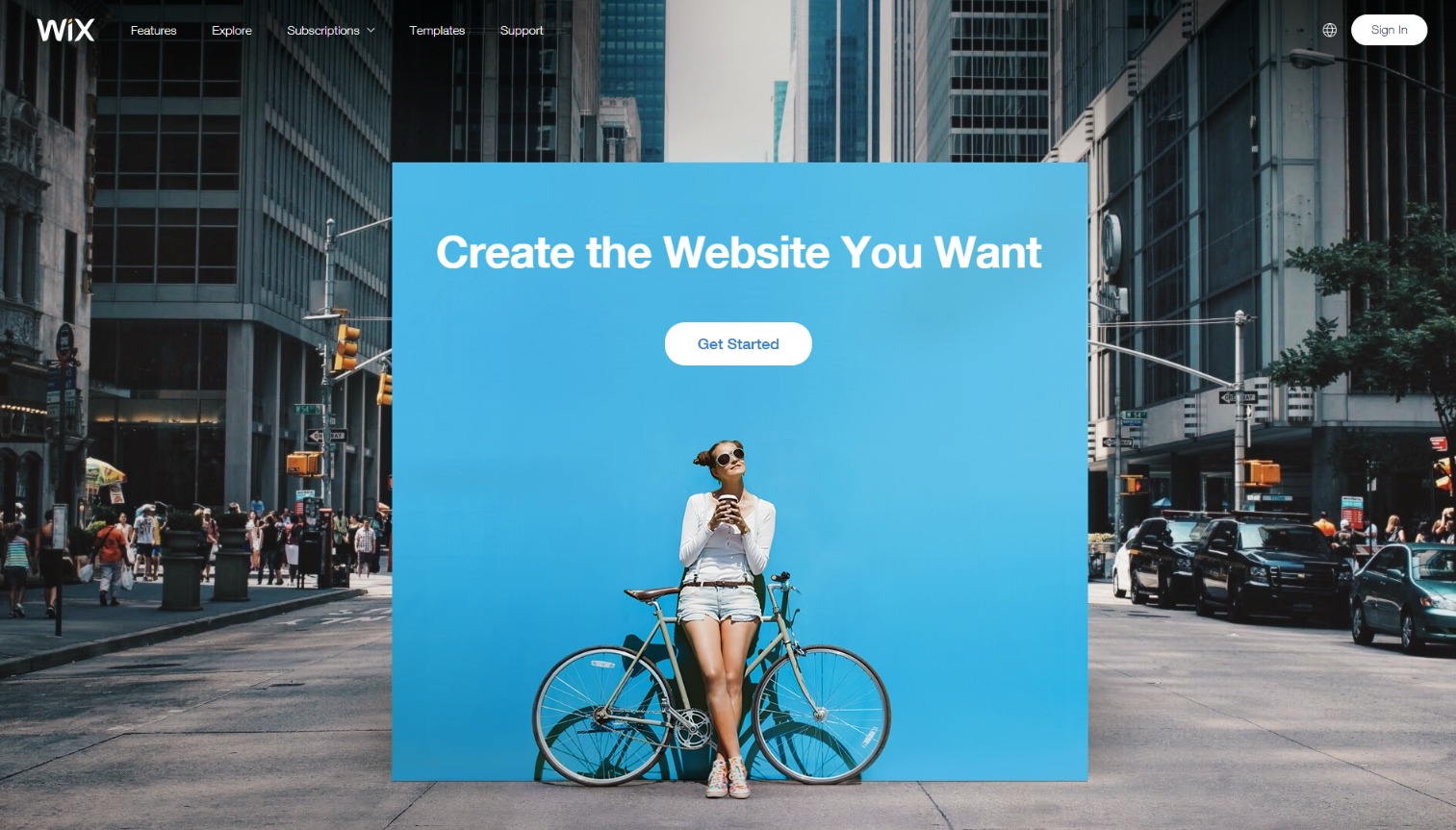 Visit the website: https://wix.com
Wix is one of the first website building solutions on the market.
It gives you a lot of opportunities for site design and has very loyal terms. Wix provides a rich toolkit for creating beautiful and functional websites. The website helps you create your own online stores, business card sites or blogs.
The interface is powerful and convenient, you can immediately feel the professionalism of the development team, which instills confidence.
Jimdo – Web builder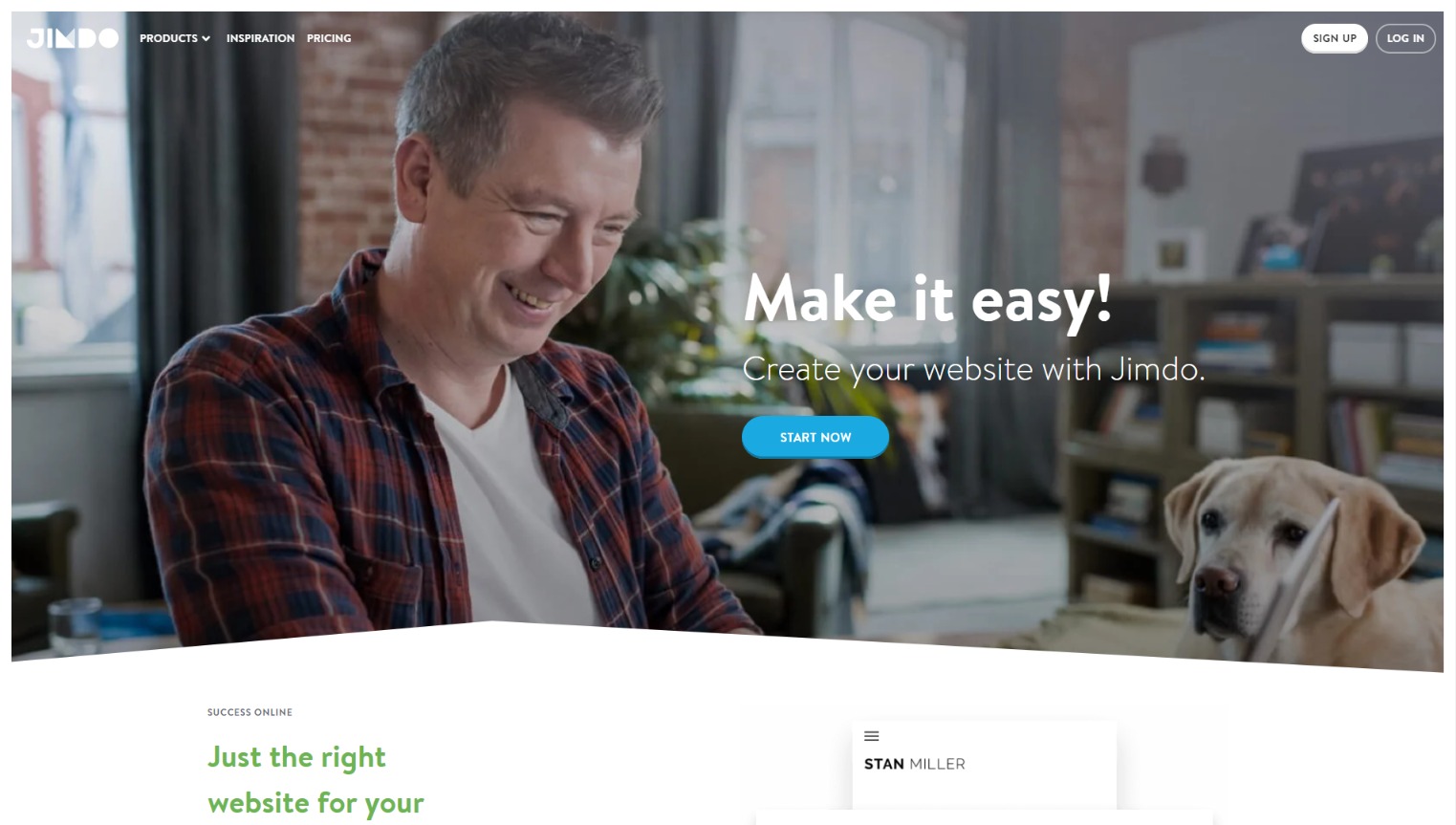 Visit the website: https://www.jimdo.com
Jimdo is another interesting website builder, which is especially suitable for those who have no particular desire to delve into the process of creating templates and to study technologies, such as HTML and CSS.
The big part in customization of the appearance of your project can be achieved through a change in the structure of the pages. All elements here are presented in the form of modules, that can be added in any order and unlimited quantity. All this will unify the look of the site not only visually, but also structurally.
Despite certain difficulties in user interface, Jimdo deserves your attention.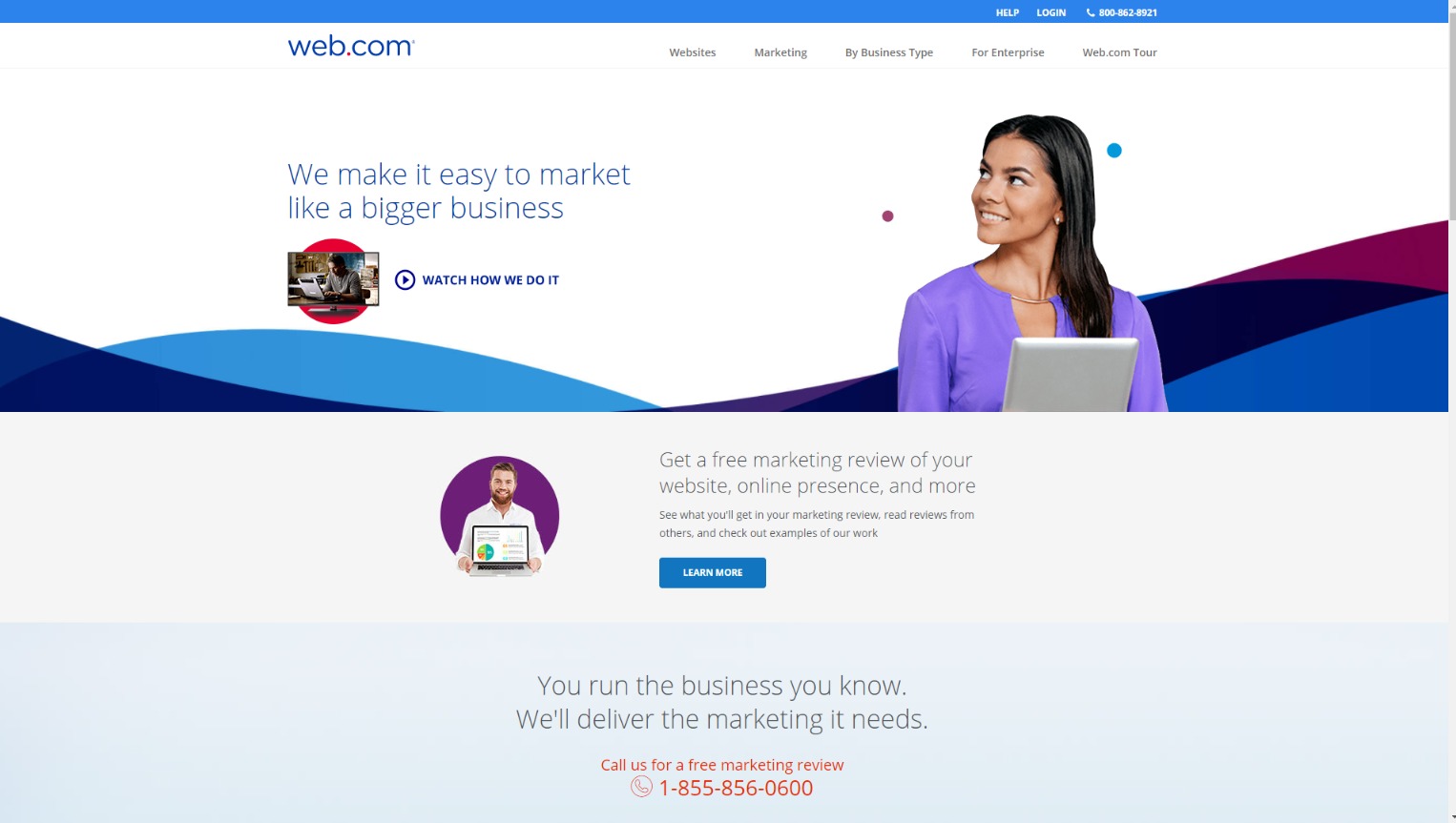 Visit the website: https://www.web.com
With Web.com, regardless of subscription plan you choose, you will have full access to all tools and features, so your site is guaranteed to look and work the way you intended.
Here, you will find hundreds of high-quality templates that you can easily customize to get a unique website, even if you cannot write a single line of code!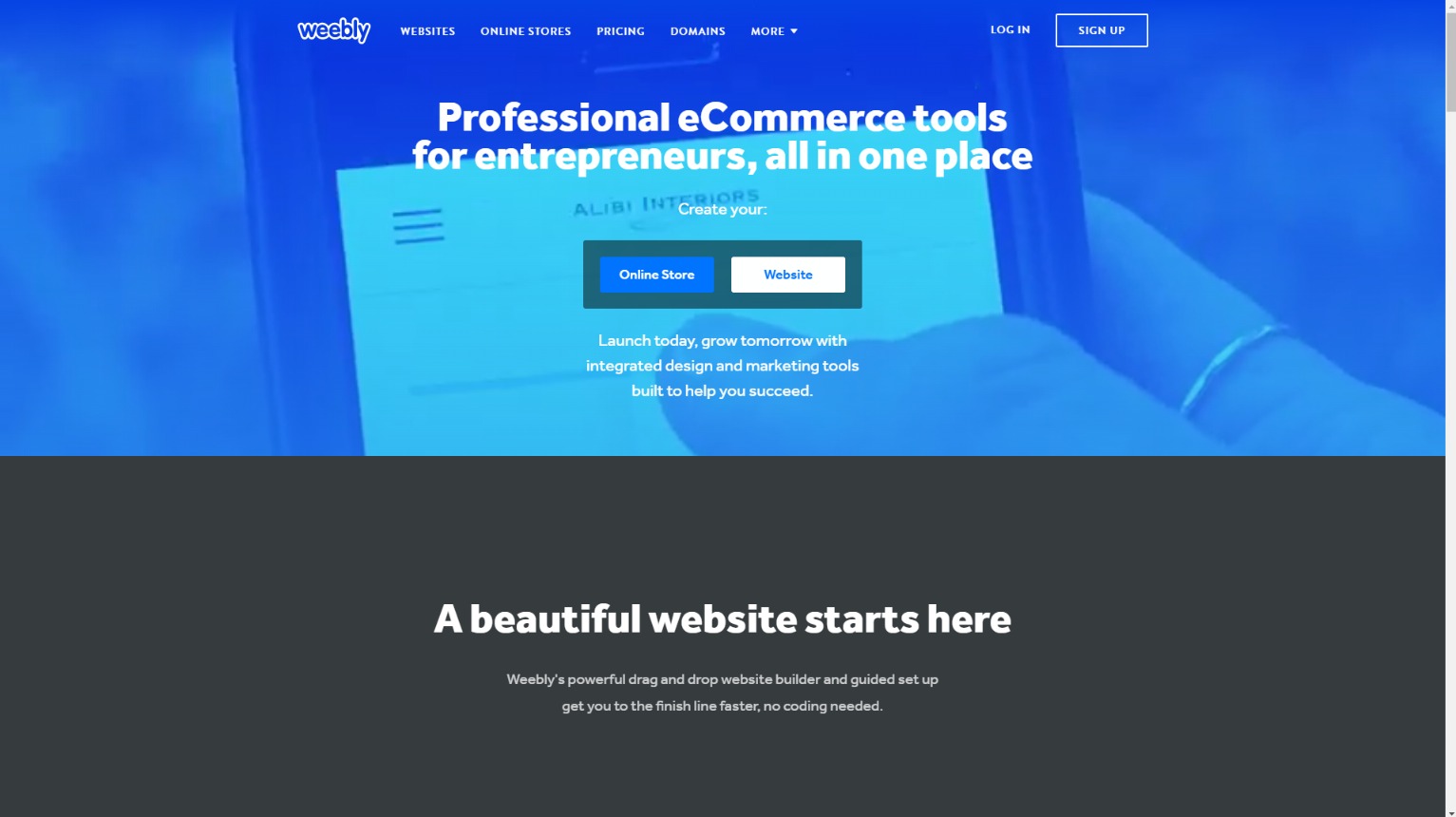 Visit the website: https://www.weebly.com
Weebly has provided services for creating websites, blogs and online stores since 2007. 
When you look at the templates at first, you have difficulty knowing where to look. There is a grouping of styles and colors. Templates are really diverse and evoke a sense of respect for the designers who created them. They have different structures and appearances. Plus, all thumbnails are filled with quality demo data.
The structure of the admin panel is logical and simple. The design is beautiful. The functionality of Weebly is exhaustive. Everything works through drag-drop. Thus, it seems convenient, powerful and beautiful.
Sitebuilder – Website to create your website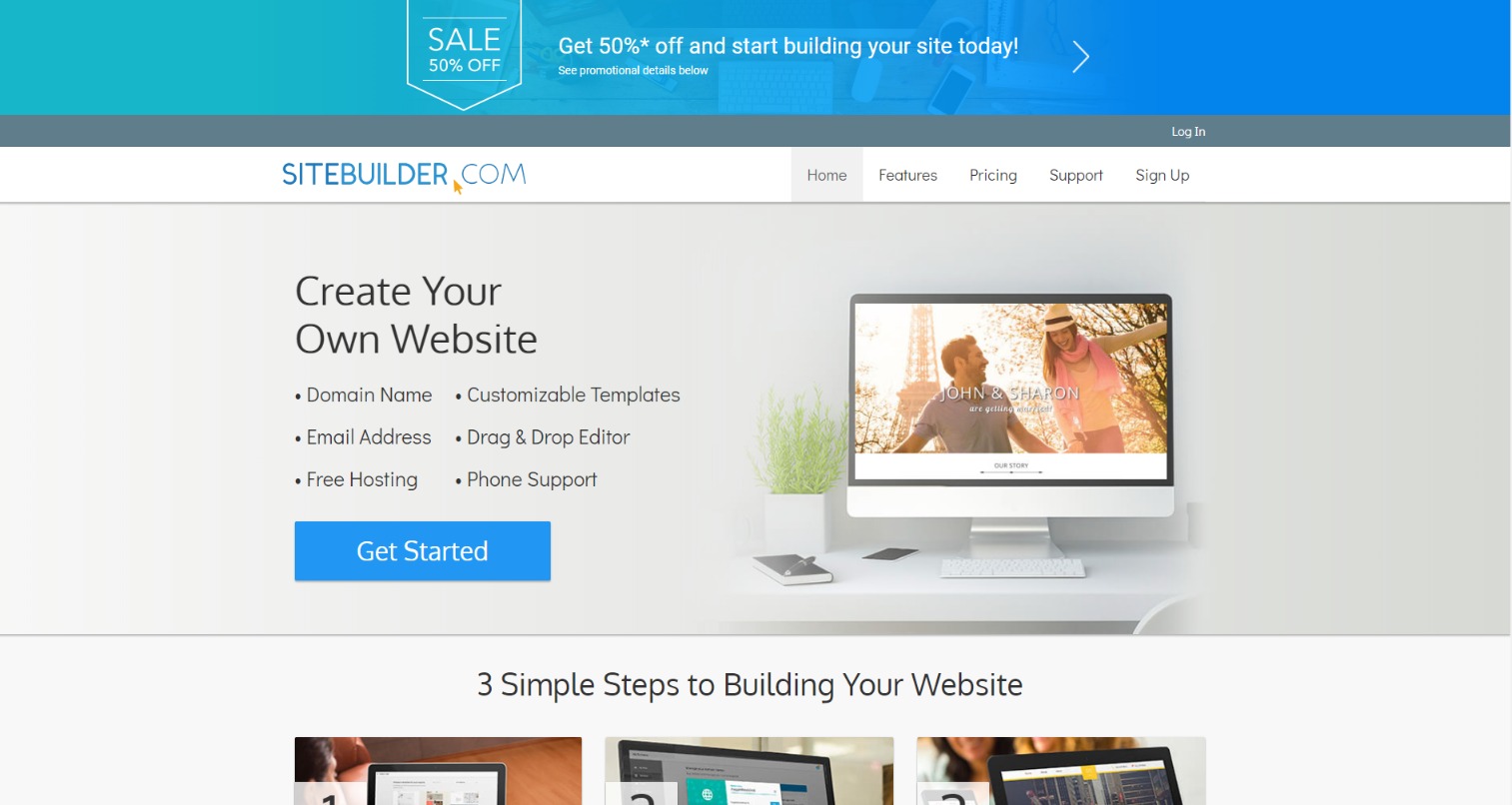 Visit the website: https://www.sitebuilder.com
The SiteBuilder.com has an intuitive toolbar with many customizable tools, as well as a simple and honest approach.
Even if you have minimal knowledge in this field or do not have them at all, you can create a quality website for your blog or business, and you do not have to write a single line of code.
With SiteBuilder.com, you get a free domain name, free advertising for $300, more than 10,000 great free templates and a set of add-ons.
Shopify – Create your new site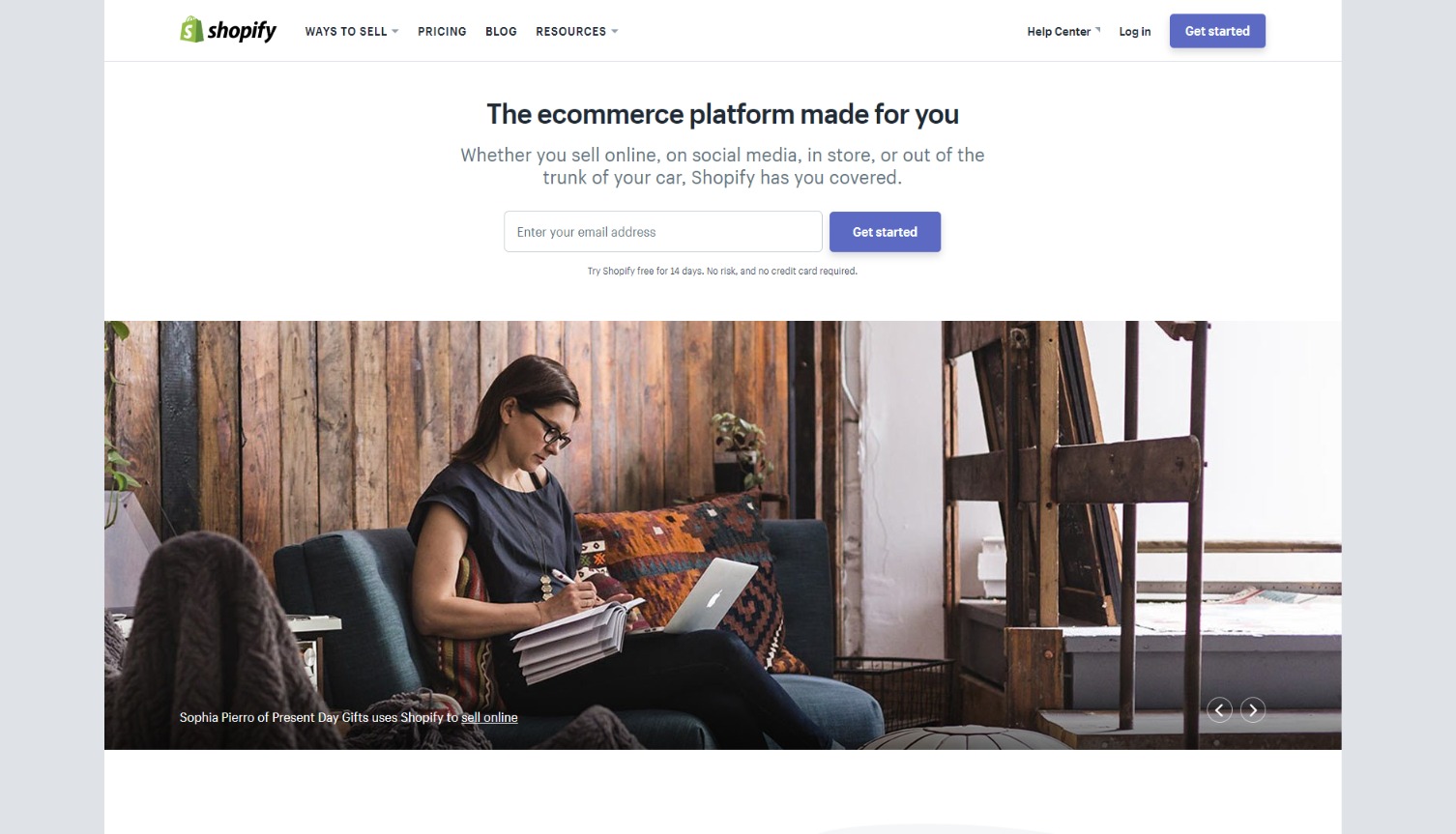 Visit the website: https://www.shopify.com
Shopify is a decent product in many respects: it is beautiful, convenient and functional. The service is designed exclusively for creating online stores.
The design selection process is slightly unusual for the SaaS platform, being more similar to the CMS. The ability to edit the template code will be useful for experienced users. You can even download the source code of the selected theme to your PC, or work in a local editor.
BigCommerce – E-commerce website builder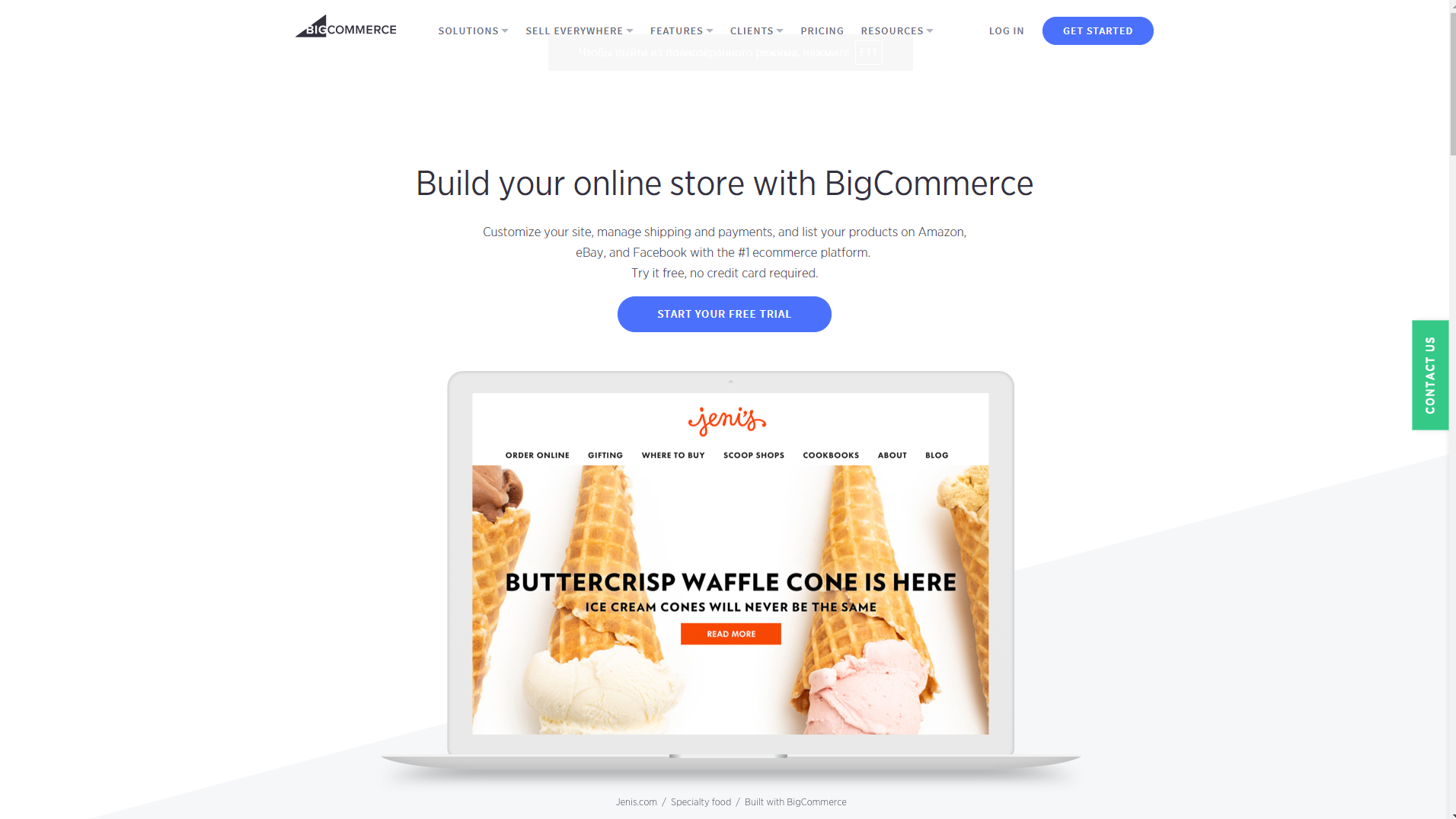 Visit the website: https://www.bigcommerce.com
BigCommerce is an online SaaS service that allows you to easily create and configure your own online store – without writing code or skills in web design.
Online stores on BigCommerce are integrated with the Facebook, PriceGrabber, Shopping.com, Shopzilla, and others, as well as eBay. BigCommerce supports mobile devices. Thus, your online store will be correctly displayed on Apple, Android, Blackberry and Palm Pre devices.
It has a lot of built-in design templates, as well as possibilities for individual modification of the appearance of the online store.
Squarespace – create a multilingual website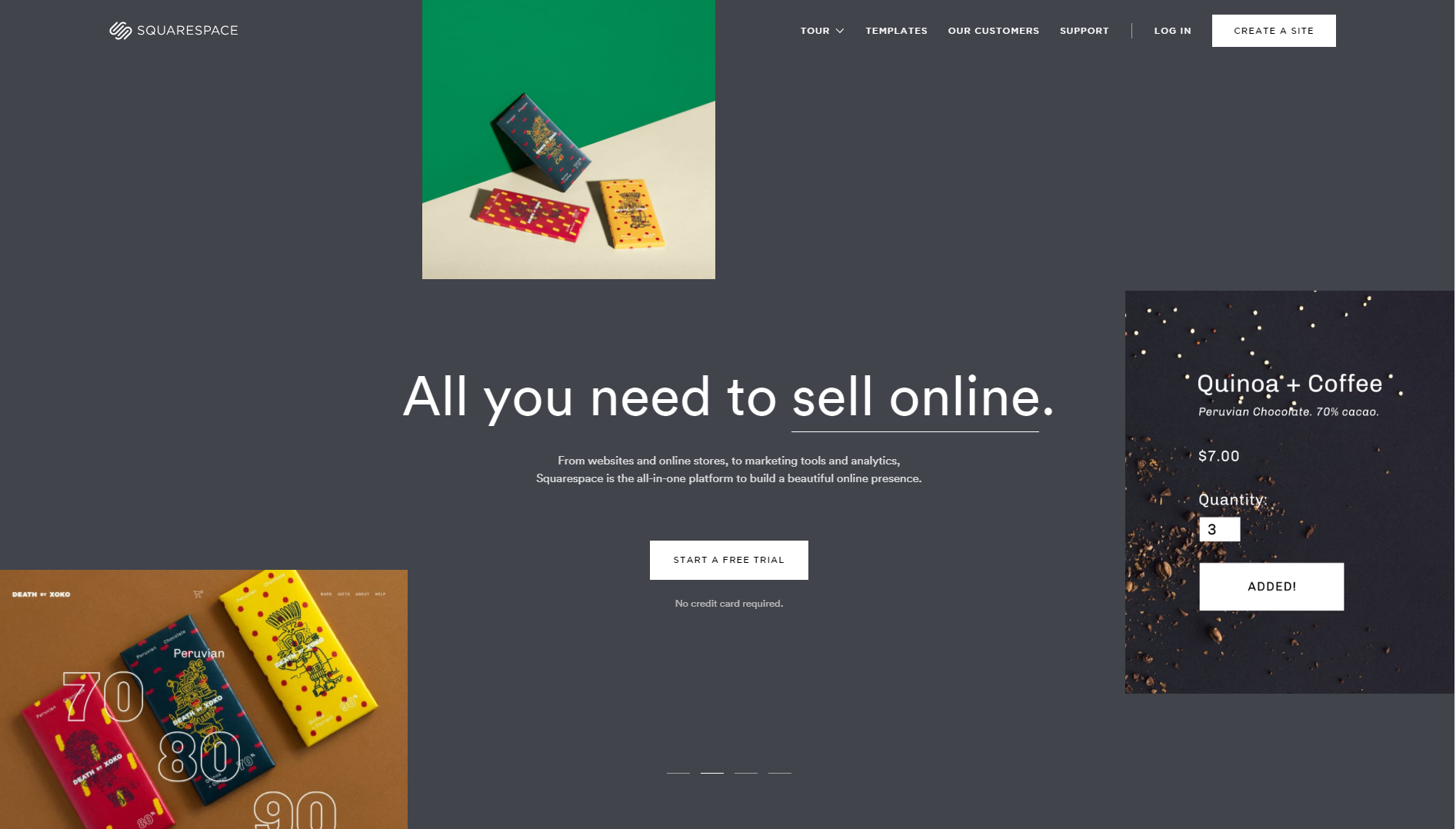 Visit the website: https://www.squarespace.com
Squarespace is a well-designed site builder, whose functions and capabilities will suit the widest audience.
Due to the rich arsenal of Squarespace features, it may seem a bit difficult for novices. Anyway, its editor has a drag-and-drop interface, similar to most website builders.
The level of complexity depends on the skills and priorities of the user – no matter how much you understand in web development, you can create a quality website. A rich library of templates allows you to ensure that the service will provide everything you need.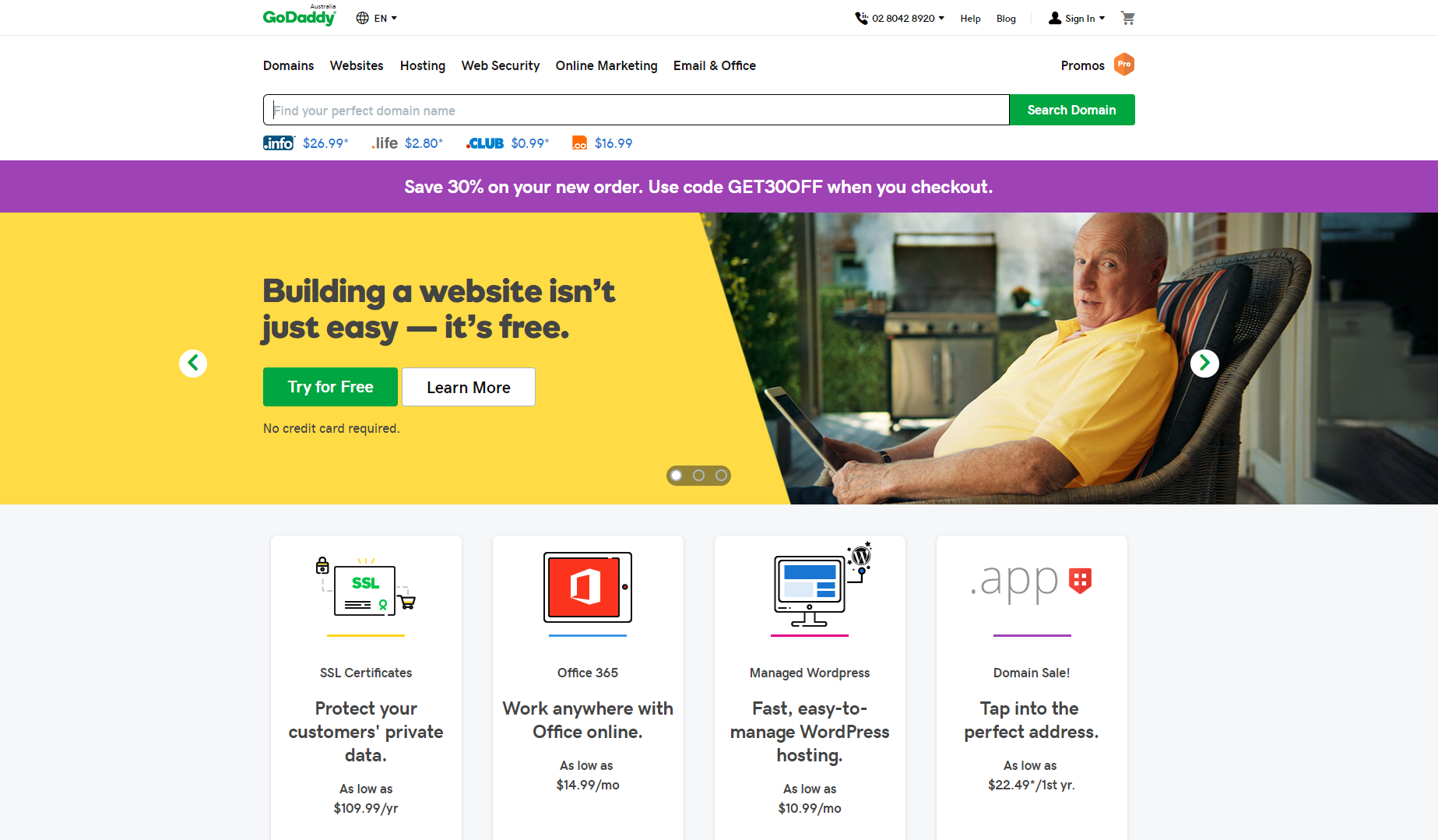 Visit the website: https://godaddy.com
Godaddy collected about one and a half million templates, each supporting lots of different color palettes.
Here, you will find 120 turnkey sites, where you only need to add your own content, insert the name of your company and indicate your contact details.
Lots of things are customizable. In addition, Godaddy offers access to a fantastic amount of high-quality images!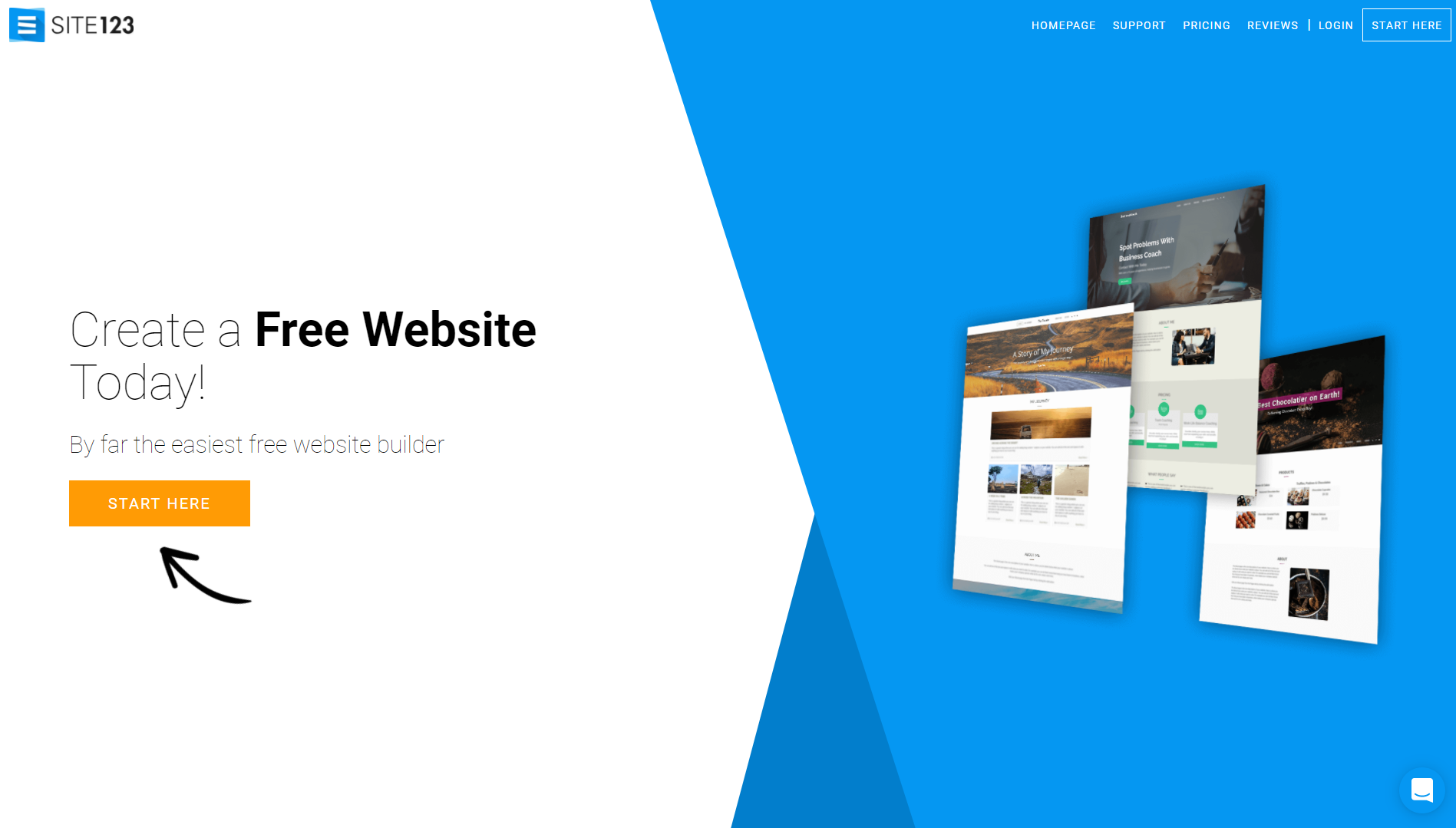 Visit the website: https://site123.com
SITE123 is a smart product in its niche. It is not cheap, but well thought-out and easy to use. Also, it is suitable for any user who needs a website for advertising himself, his business or any product.
You will appreciate an excellent balance between simplicity and quality. Even if you do not understand anything about websites, you can still get a decent business card site in just a couple of days, leaving your nearest competitors behind.
If you are looking for a universal solution for creating a modern, fast and responsive website that will comply with your expectations, Weblium is the right place!
Related Links:
17+ Best Engineering Website Design Examples
15+ Website Footer Examples: Best Footer Designs For Your Inspiration
Artificial Intelligence Examples and How It Works
How to Make a Photography Website [Step-by-Step Guide 2019]