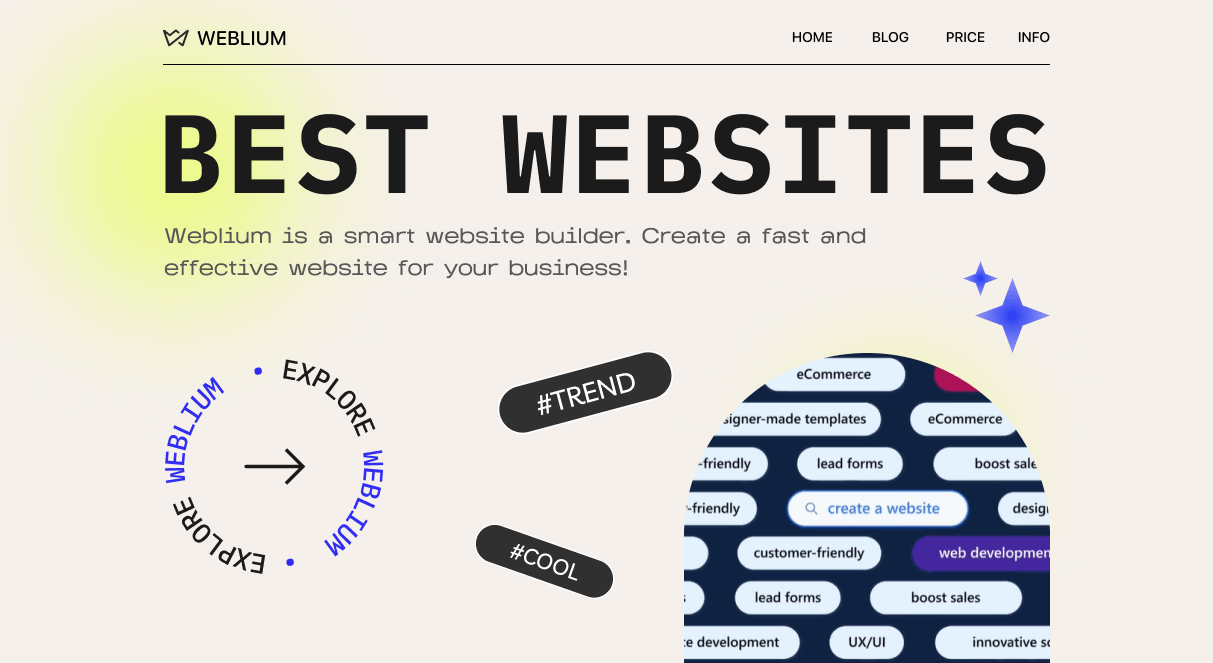 21 Best Websites: Beautiful Websites for Your Inspiration in 2023
Whether you are a designer, photographer, marketer, or you are working in the field of online commerce, you always should be aware of the best website design trends.
Therefore, we have made this selection of the best website designs in the world (including the award-winning websites). The creators of each web design from this list did their best to experiment with an unusual approach to design creation, playing with the explosive animation, outstanding imagery, fresh structure ideas, games, stories… Here, you'll find the website design for every taste!
We are sure that you will have some good time checking out the best website(s) from this list, and we bet they will become a design inspiration that will motivate you to create your own website with a unique design!
Each site has its own purpose. Only a good website design won't make it perfect; the site has to have a clear goal that will help it to fulfill its primary mission – to attract the maximum of potential customers.
Create your own best website for free!
BASIC Agency (best website design of an agency, Awwwards winner)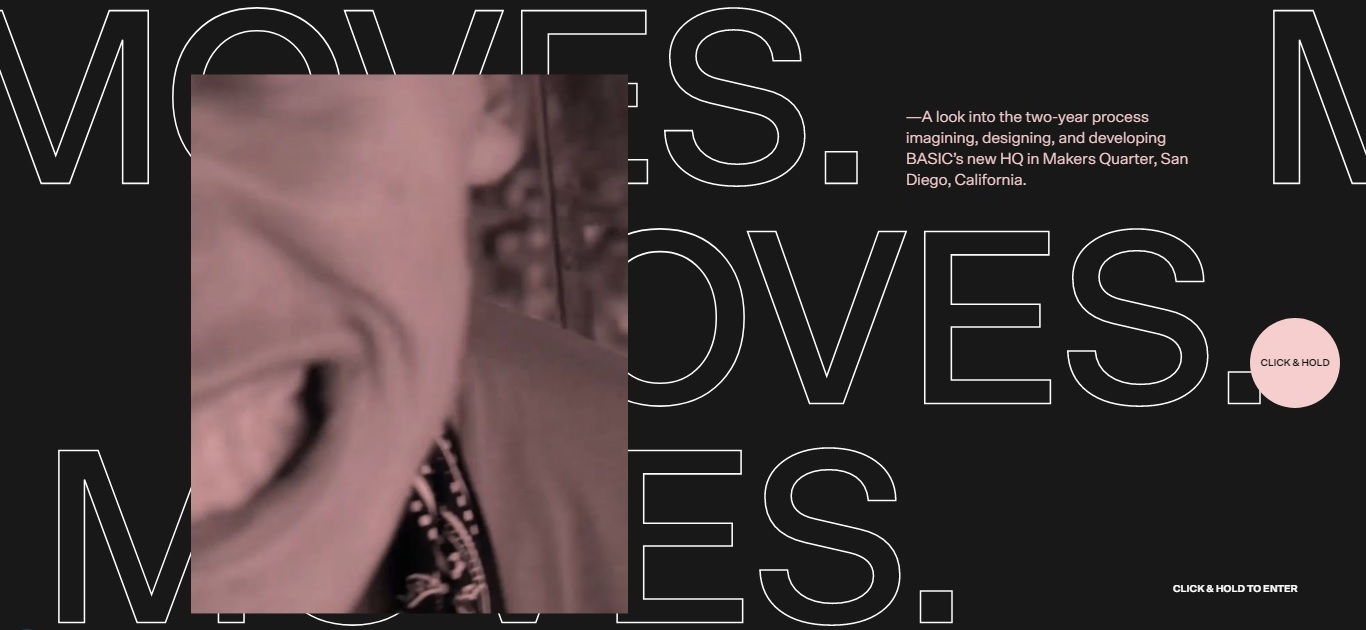 website: moves.basicagency.com
This site provides an overview of two years of work in the design field and the unique design of the new head office of the BASIC agency. This rather good website design is complemented by a stunning soundtrack that allows you to plunge deeper into the atmosphere of creativity and avant-garde.
Evoulve: best website design of a brochure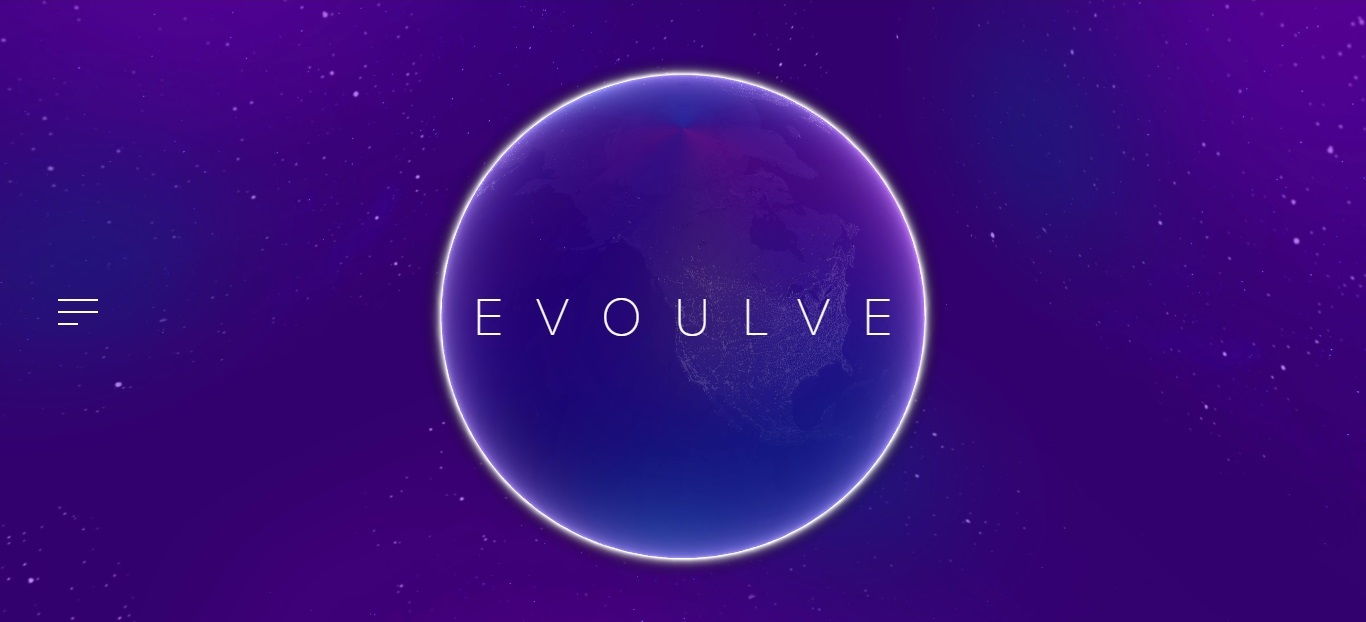 website: http://www.evoulve.com
A minimum of functionality and maximum efficiency – this is what this brochure website example demonstrates.
The company operates in the field of B2B and develops various applications for the companies. The website has only one page and slides that briefly describe the company's activities and opportunities on the same background.
As a result, we see a typical example of a brochure site with interesting web design and a great idea – to introduce a potential client to the company, telling about its advantages and values.
Falter: best website design of a newspaper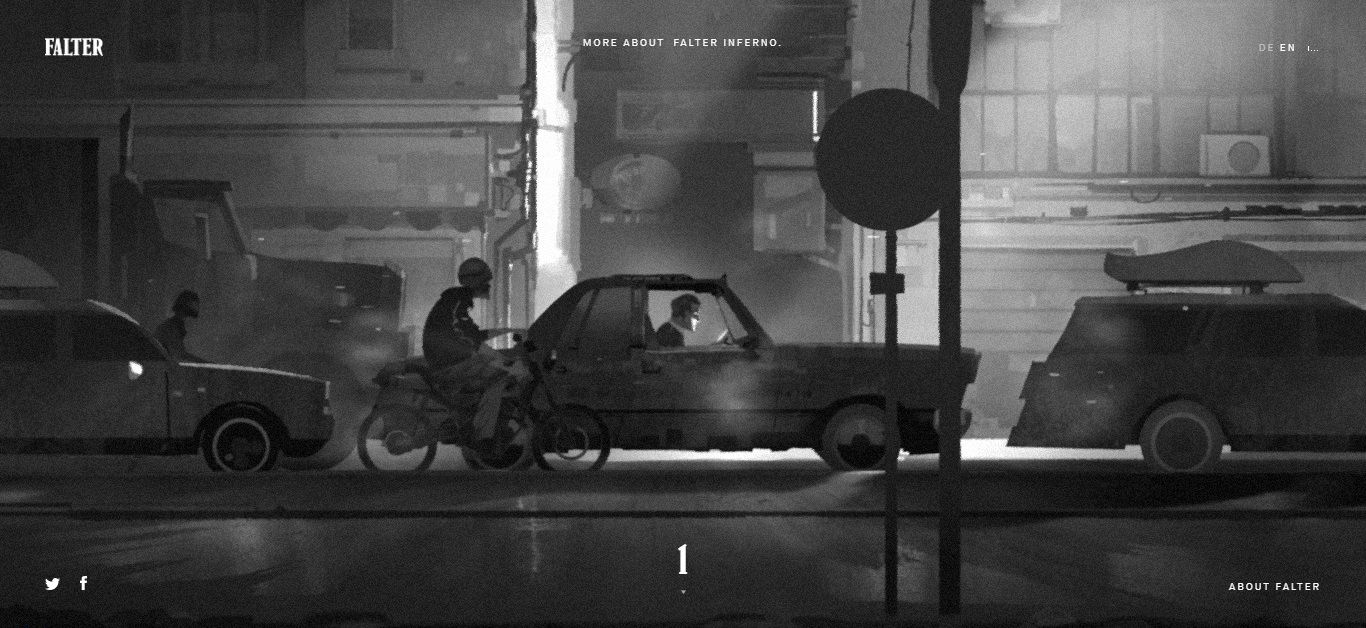 website: falter.wild.plus
This is one of the strangest and the most amazing places on the Web where the search engine can take you to!
This beautiful website is made using three.js, and we will especially note the effects applied to the text.
There's nothing here to complain about! The site shows you an animated terrible story, consisting of 9-slides. We even have nothing to add, just watch the site and pull out the child :). Yes, his life depends on you!
Warsze: best website design of a nonprofit organization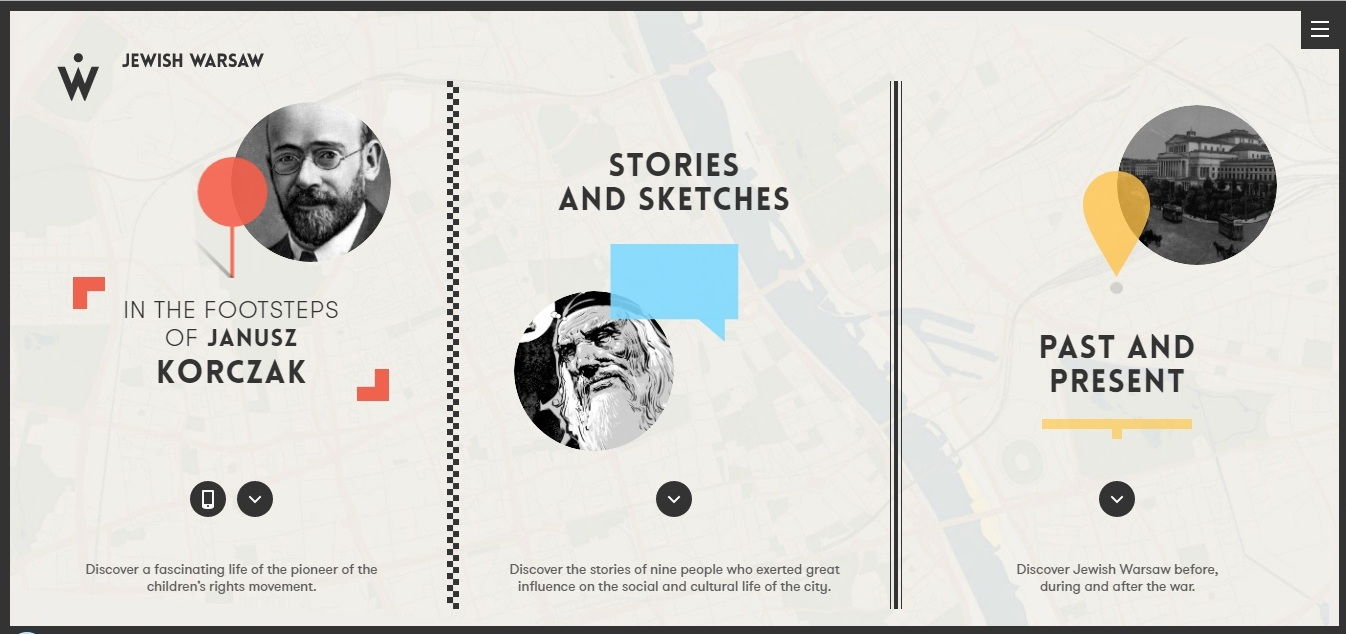 website: warsze.polin.pl.en
The cool website is devoted to history, some facts date back to 1414.
It's nice to get a free online lesson of history thanks to the minimalistic and beautiful design and the huge amount of small animations that look very succinctly. Also, the transitions between pages of the website are animated beautifully.
Brakebills (best website design in a fun category)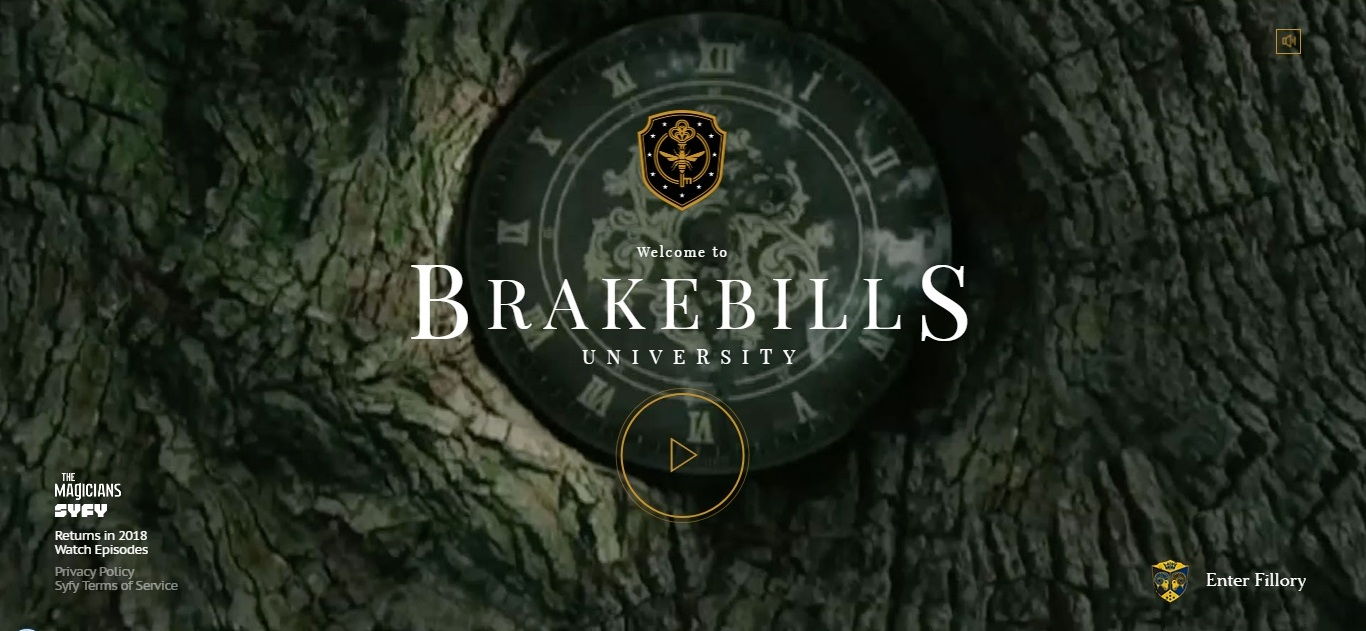 website: http://www.brakebillsu.com
The site of the "Magicians" series. This is a very cool, best-looking website, you can see that the guys did a pretty good job.
On this site, you will find many interesting videos from the series that are embedded as background video. You can also play "magic" games – a small interactive, which is well combined with the video from the series.
In general, the site deserves a huge Like. All the magic lovers should definitely have a look!
Giftscoach (trendy beautiful website)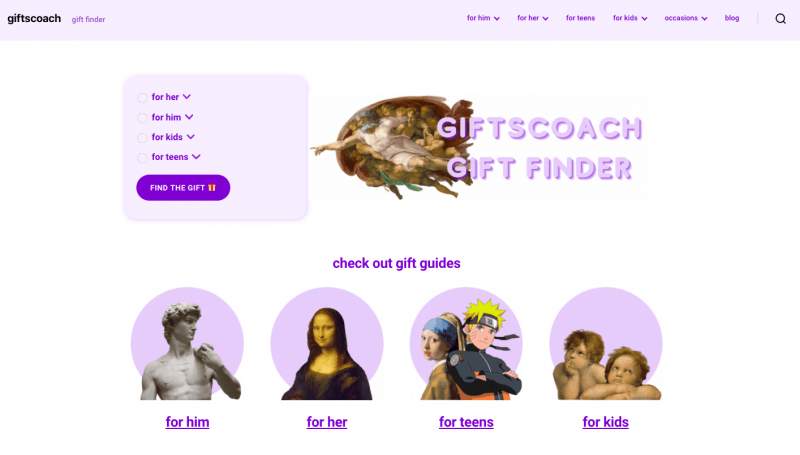 website: https://giftscoach.com/
This is a beautifully designed gift finder's website. What makes it beautiful is a simple and catchy color palette along with the references to the most famous masterpieces of all time representing each category of gift receivers.
Besides, the UX design is extremely user friendly and quite trendy because of easy navigation in the header highlighting the main categories, clear and effective call to action, minimalistic, yet very creative design.
Sound Of Change (beautiful website in a fun category)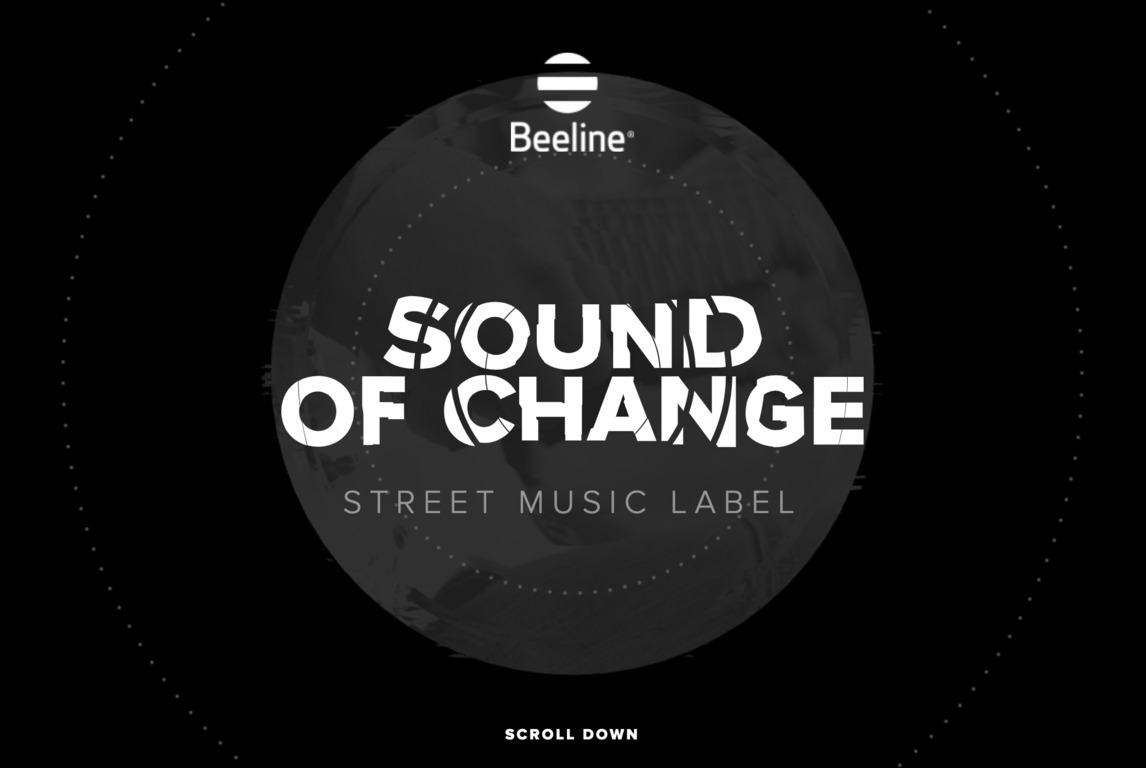 website: http://www.sound-of-change.com
Even the animated logo on the first slide is a delight! And all the other pages are also beautifully animated! Of course, Canvas for the whole animation was used here.
The website is dedicated to street musicians; it's like a music label for all street musicians around the world. By the way, you can also join them 🙂
Oranjebitter (best website design of a nonprofit organization, Awwwards winner)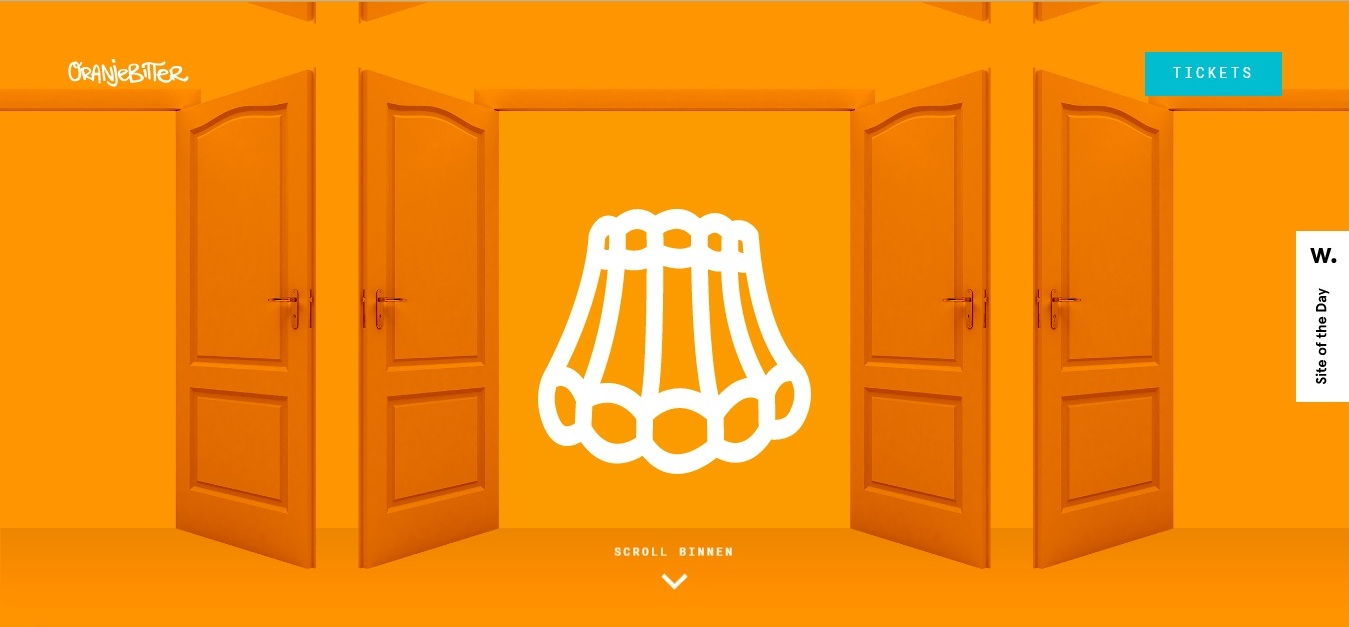 website: oranjebitter-rotterdam.nl
This is another «Offf» branding studio's great job!
King's Day is not the only interesting event in the Netherlands. Oranjebitter is a music festival, which takes place on the same day.
It is held in the format of a home party and is very popular. If you are still in doubt about whether to visit it or not, be sure to check out this fantastic website of the festival and start packing for this amazing trip on April 27th.
Nannina: best website design of a restaurant, Awwwards winner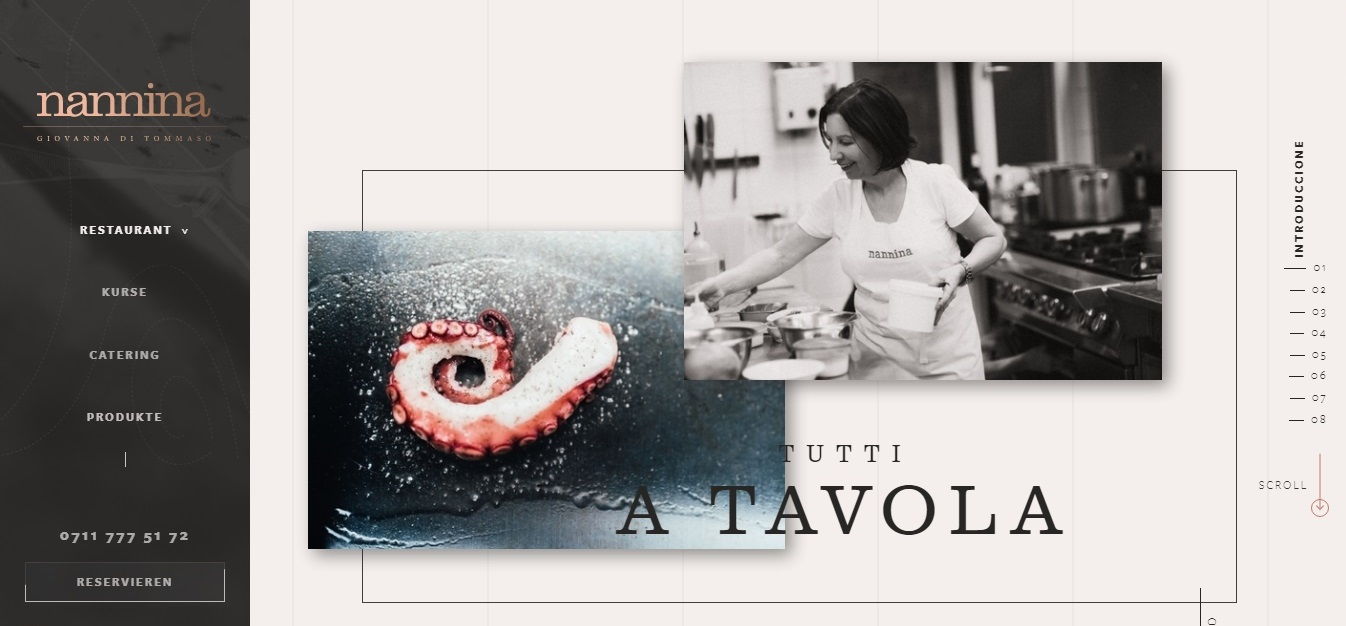 website: http://www.nannina.de
This is the amazing creation of Christian Knightser, a well-known designer.
We bet that if you visit Nannina's restaurant even just once, you will want to order a table in this posh place. That's what happens when the website details are given due consideration.
Tondo website: best website design of an agency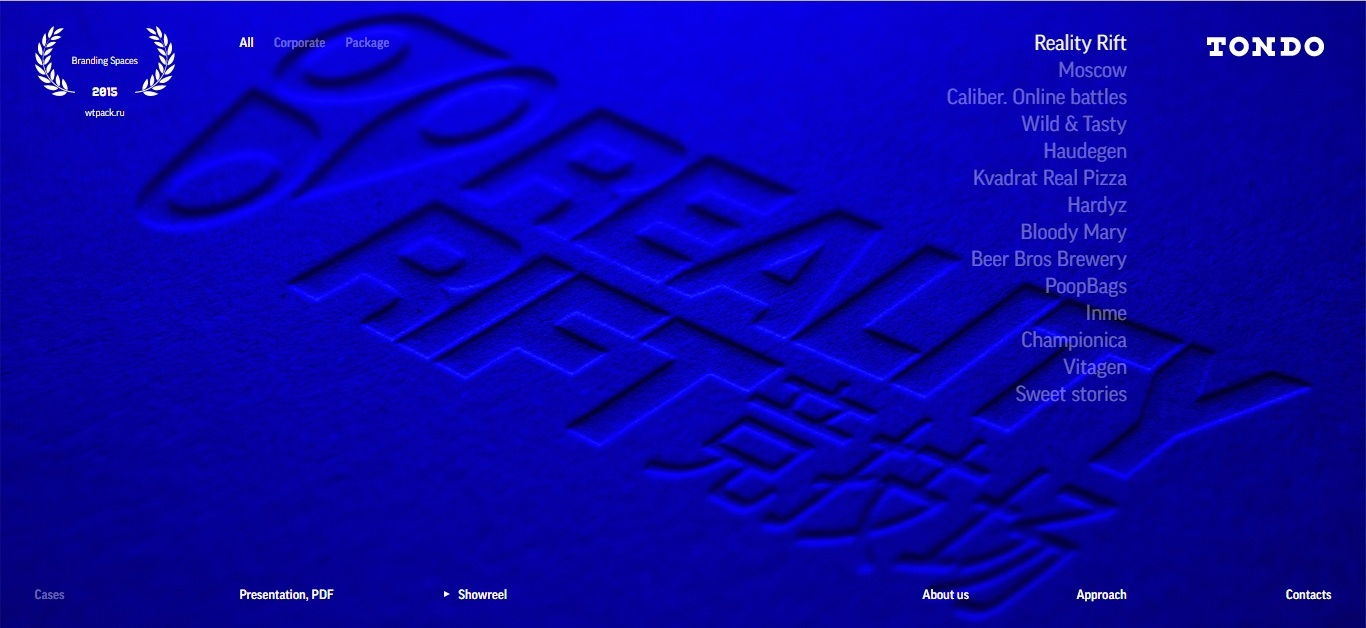 website: http://www.tondo.design
Rather heavy but minimalistic and very interesting brochure site of a design company. The main page showcases the company's portfolio without descriptions: just large and high-quality photos that add a pleasant impression about what the company can do.
There are no texts in a «Company Approach» section is an interesting decision: there is a video posted instead, with the briefly described principles of the company. We find it an interesting and unique solution.
Among the interactive features, there is only a feedback button available. And this is quite enough, as this brochure site creates a powerful impression of the company and is a fundamental motivator for cooperation.
HikaruUtada: best website design in a personal category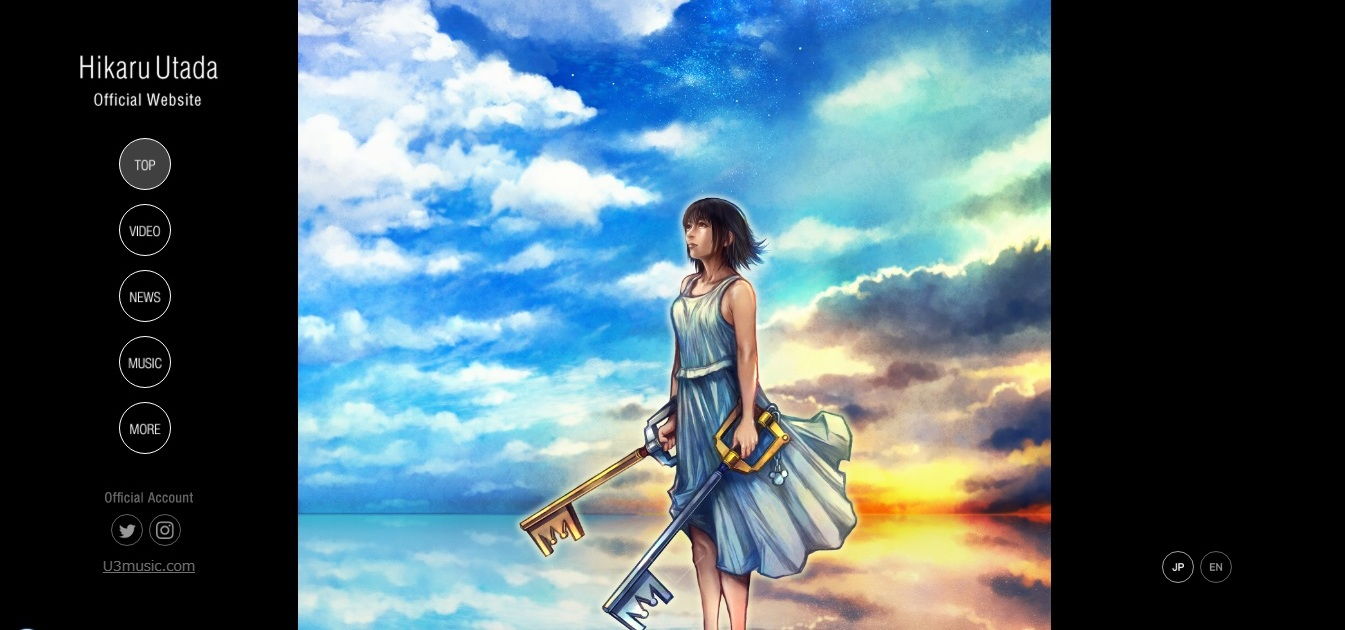 website: http://www.utadahikaru.jp
Another best website design by Sony Music Communications Inc. It shows how people in various countries accept the work of Japanese singer Hikaru.
Neematic: best website design in a sports category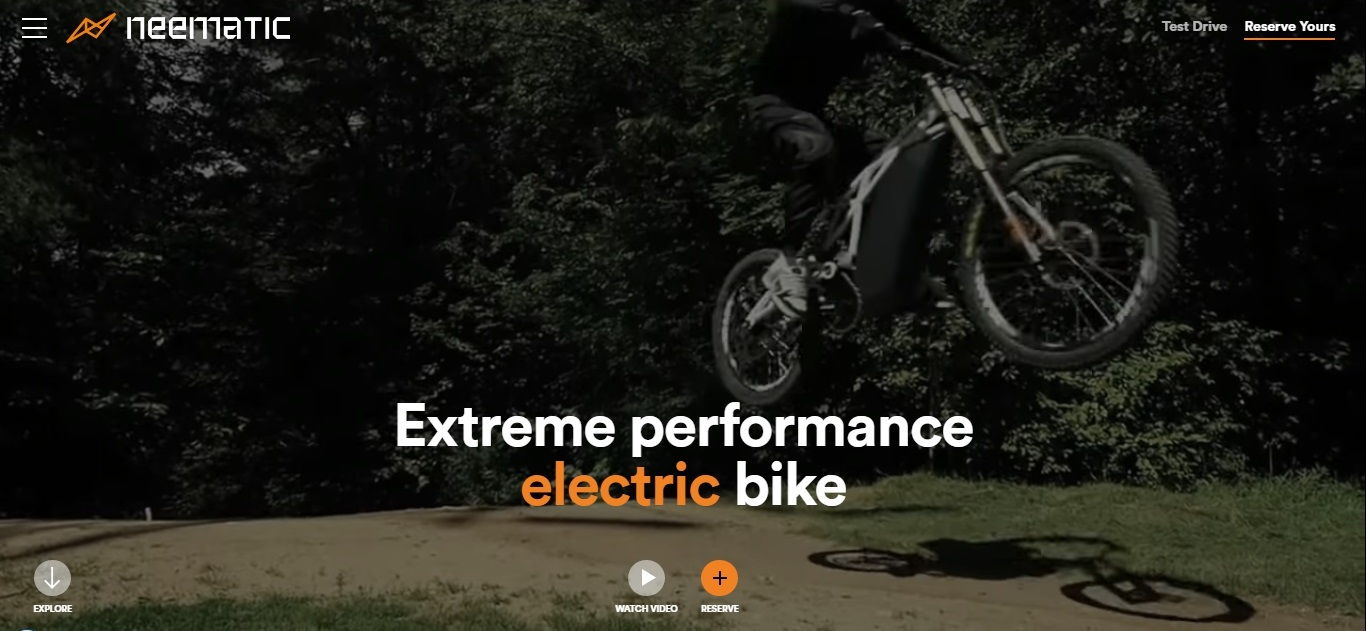 website: neematic.com
If you were looking for the best product website, search no more. The developers have managed to make the bike a centerpiece for the entire website. Everything else appears to be secondary.
The design doesn't interfere with an excellent vehicle's shapes, all it does is supporting and emphasize what already is an amazingly beautiful product.
The strict black backdrop emphasizes professional and even premium feel. Effective headlines and expressive texts create the feeling of the high-quality of a build of the bike. Each element serves its purpose to build trust, effective communication and inform.
Granny's Secret: best website design in a food category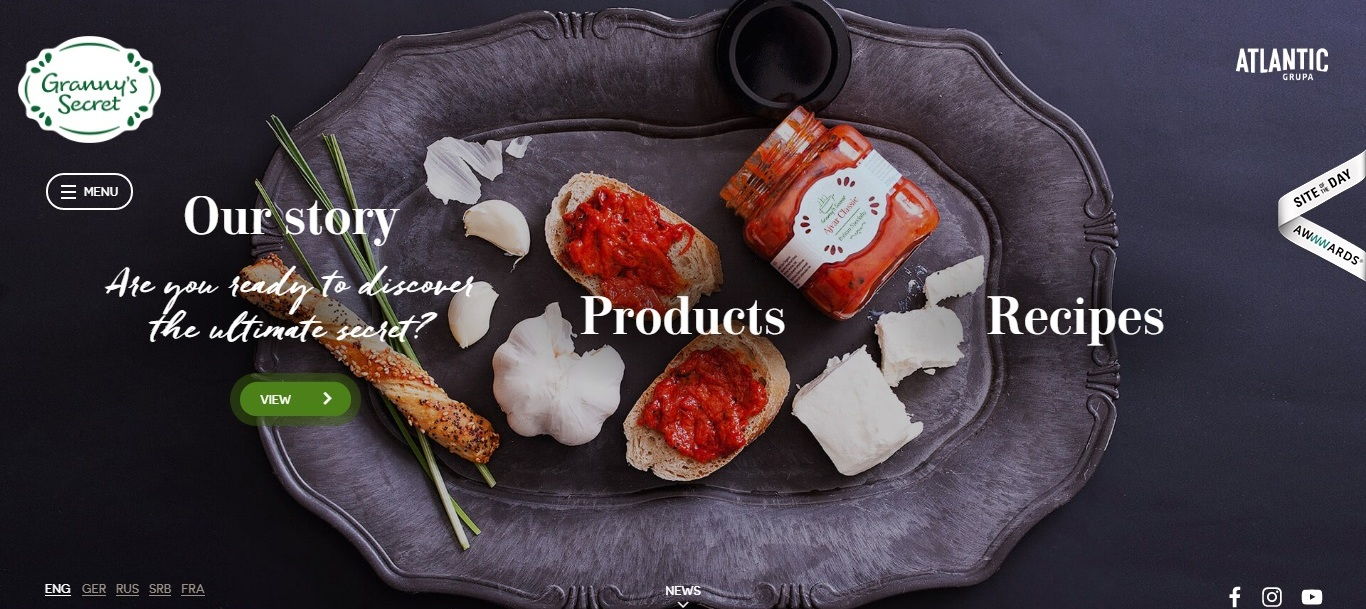 website: http://www.grannyssecret.com
One of the most beautiful and comfy website designs we have ever seen among the food sites!
The website has a Didone serif that reminds you old good Granny's handwritten recipes, while the outstanding photography immediately reminds you that you are hungry.
Feed website design: best website design in a modern category, Awwwards winner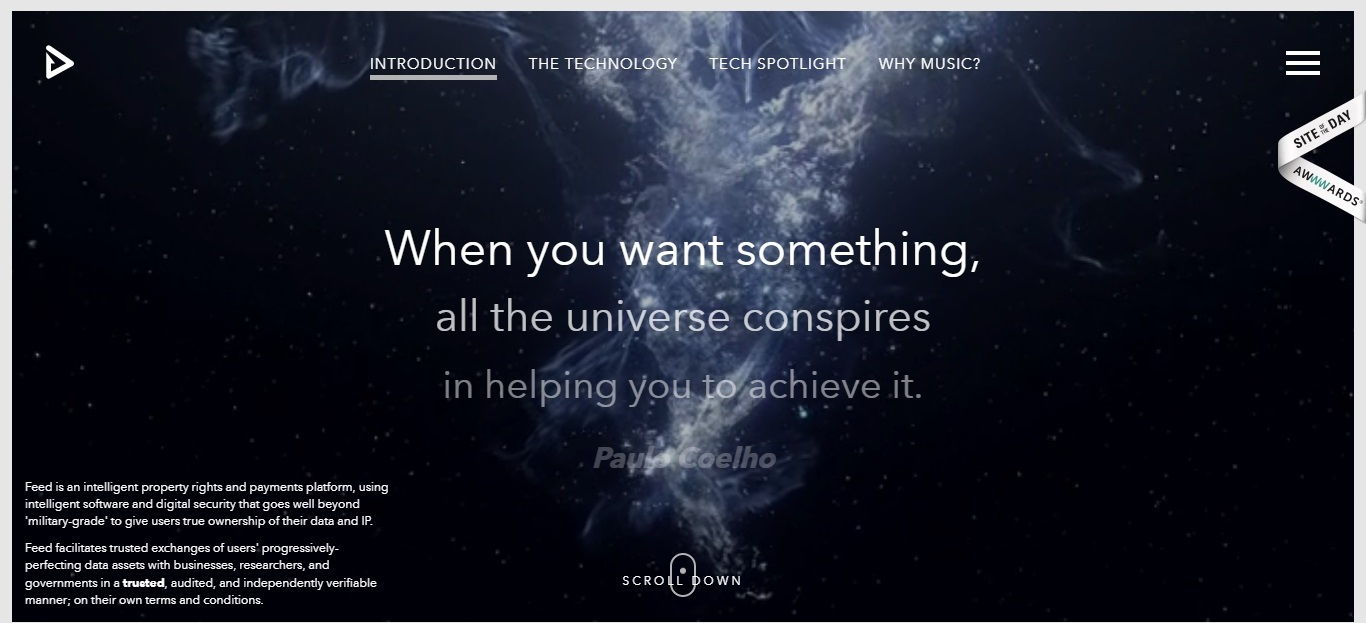 website: http://www.feedmusic.com
It is a rare thing when the fascinating concept meets brilliant execution that challenges your understanding of what is possible on the Web. And that's exactly what you see on Feed's website!
Using a creative combo of a high-quality video and animation, the website engages you into an unforgettable user experience.
The site is exclusive: it has some unique usability elements, including website navigation that doubles as a scroll progress bar. Learn more about the latest mind-blowing modern website design examples!
Hoss agency (best website design of an agency, Awwwards winner)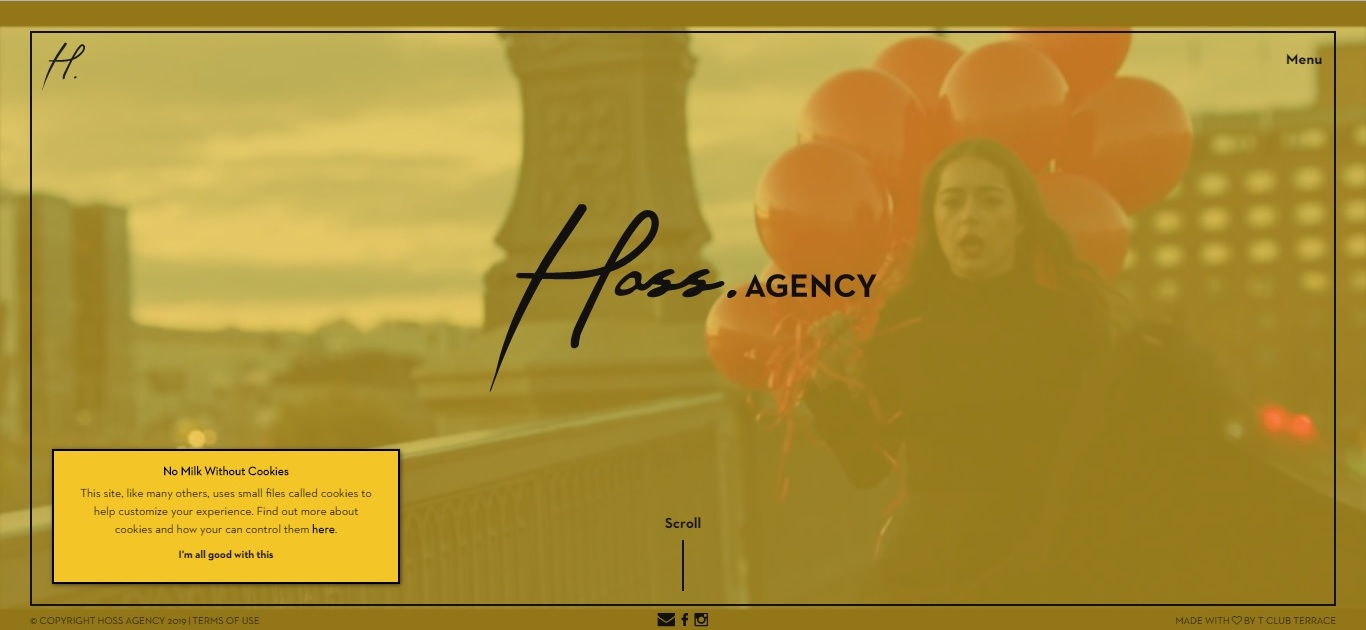 website: hossagency.com
The top website was created by club terrace creative agency, and that says it all!
After viewing the website of this PR agency, we immediately felt the irresistible desire to go to a party: Hoss agency specializes in organizing holidays and events.
Women will The Divide (best website design of a nonprofit organization, Awwwards winner)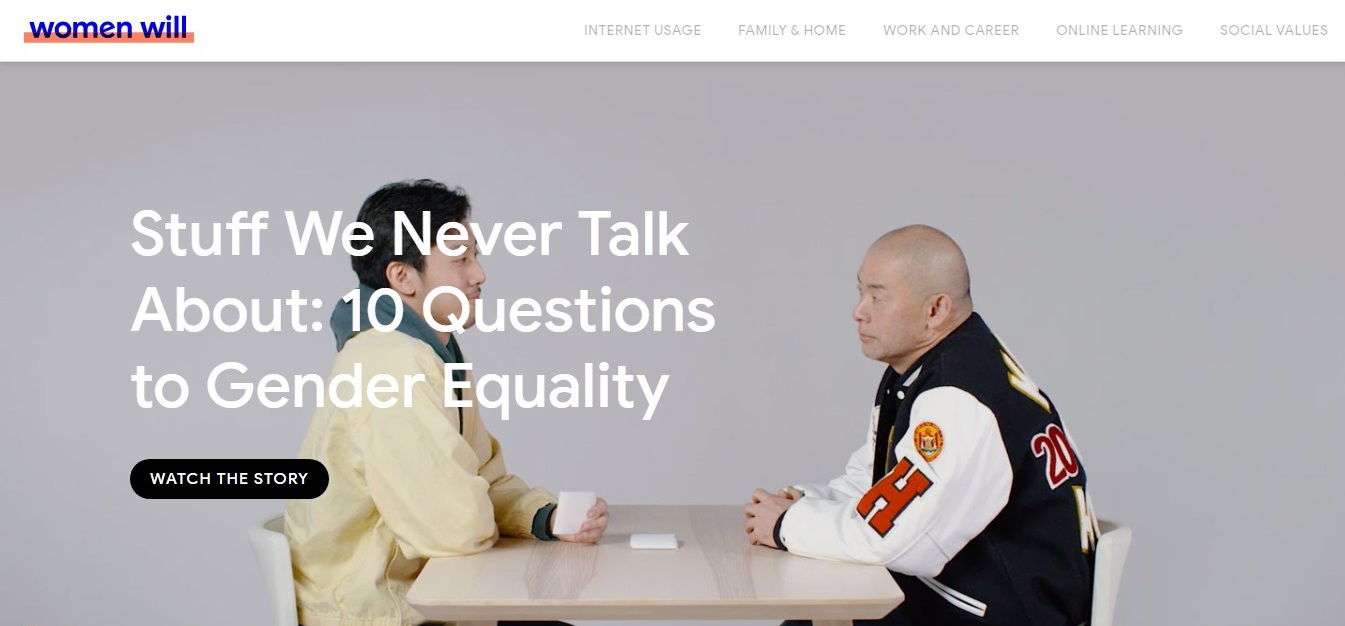 website: dataexplorer.womenwill.com
This best website was created by Google Brand Studio APAC.
Google's Women will initiative is aimed at creating opportunities for women. To illustrate the existing division between men and women in the Asian region, the company has created an interactive website with interesting statistics.
Twist: best website design of a brochure, Awwwards winner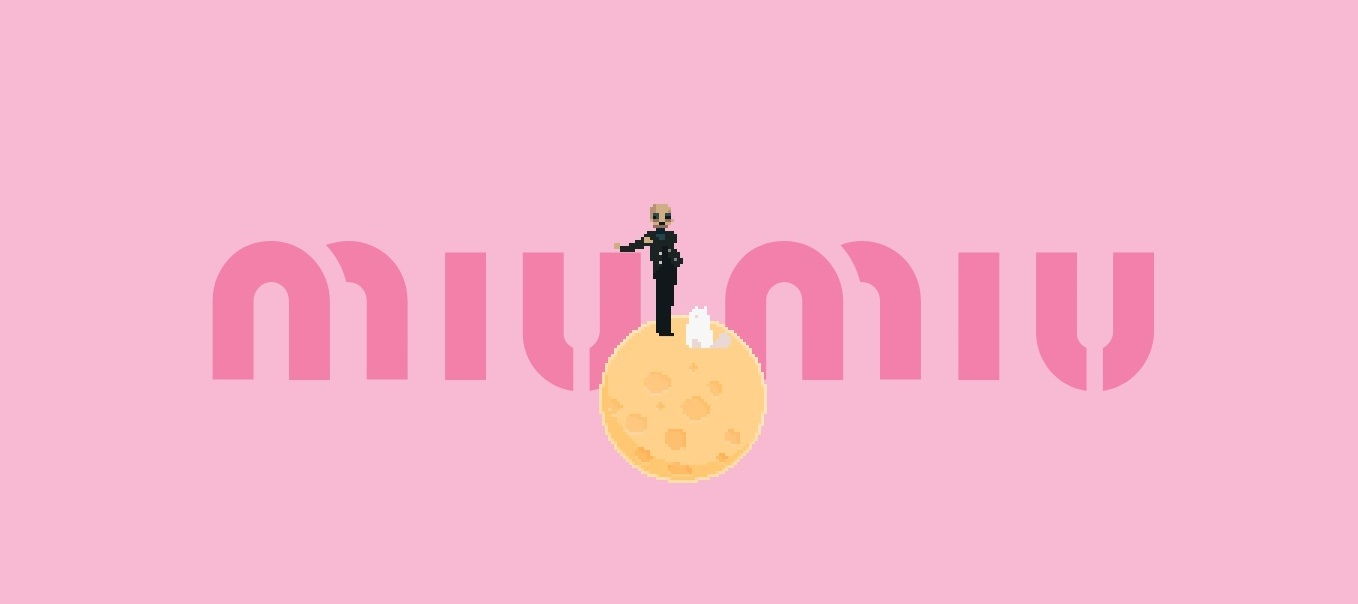 website: http://www.miumiu.com.miumiu-twist.en
This beautiful website is another masterpiece of Stink Studios.
Could you imagine that in 2023 you will sit and play a pixel game? Yes, Stink Studios definitely has a sense of humor and these guys strive to create a special atmosphere around the release of a new fragrance by Miu Miu.
02 SmartNet: best website design of a brochure, Awwwards winner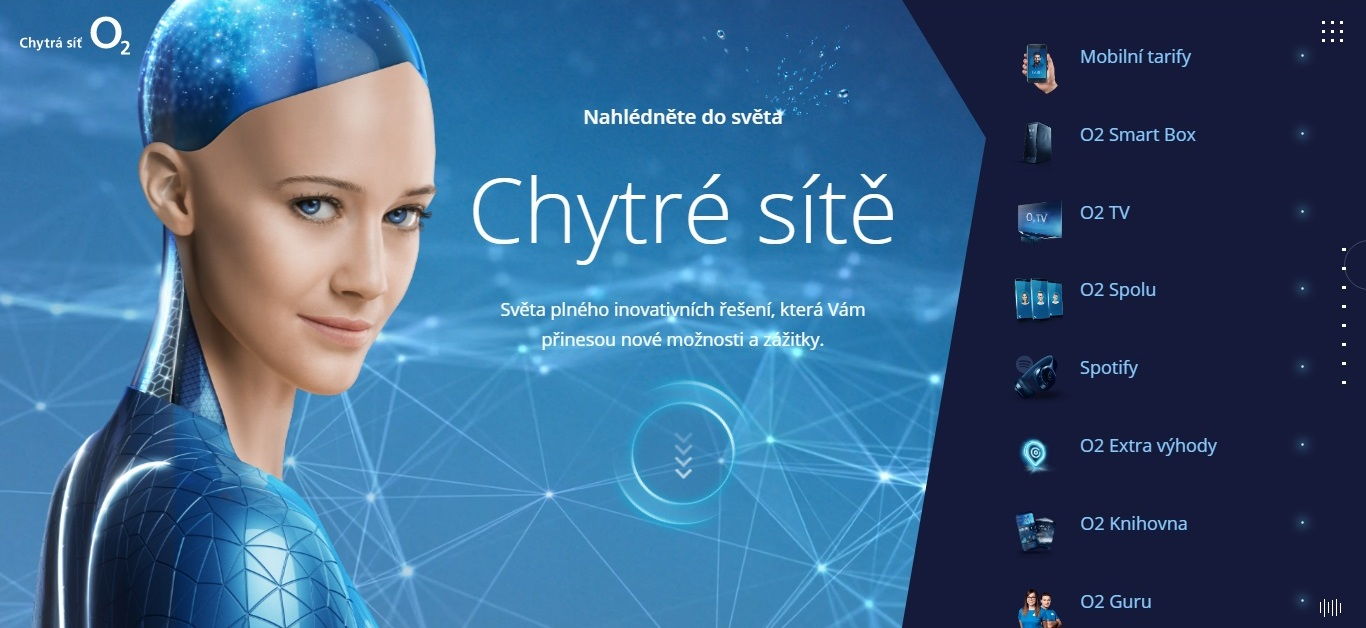 website: http://www.o2.cz/chytrasit
This site was made by inCUBE interactive, known for its fantastic online projects.
Interactive design, innovative solutions, and an improved interface – you will find all these things on the super tech 02 SmartNet website!
Superrb (best website design of a studio)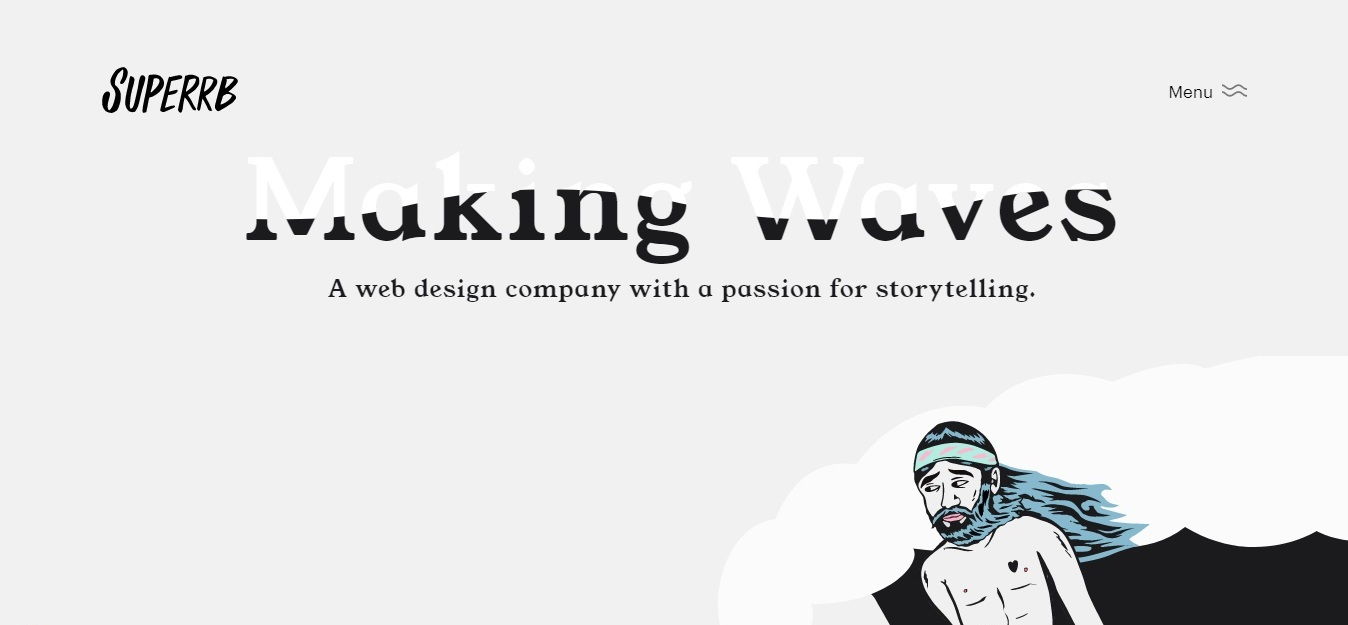 website: http://www.superrb.com
In the modern world, storytelling has become one of the most effective and powerful communication tools, and the website, created by Superrb studios proves that!
Inra (best website design in an educational category)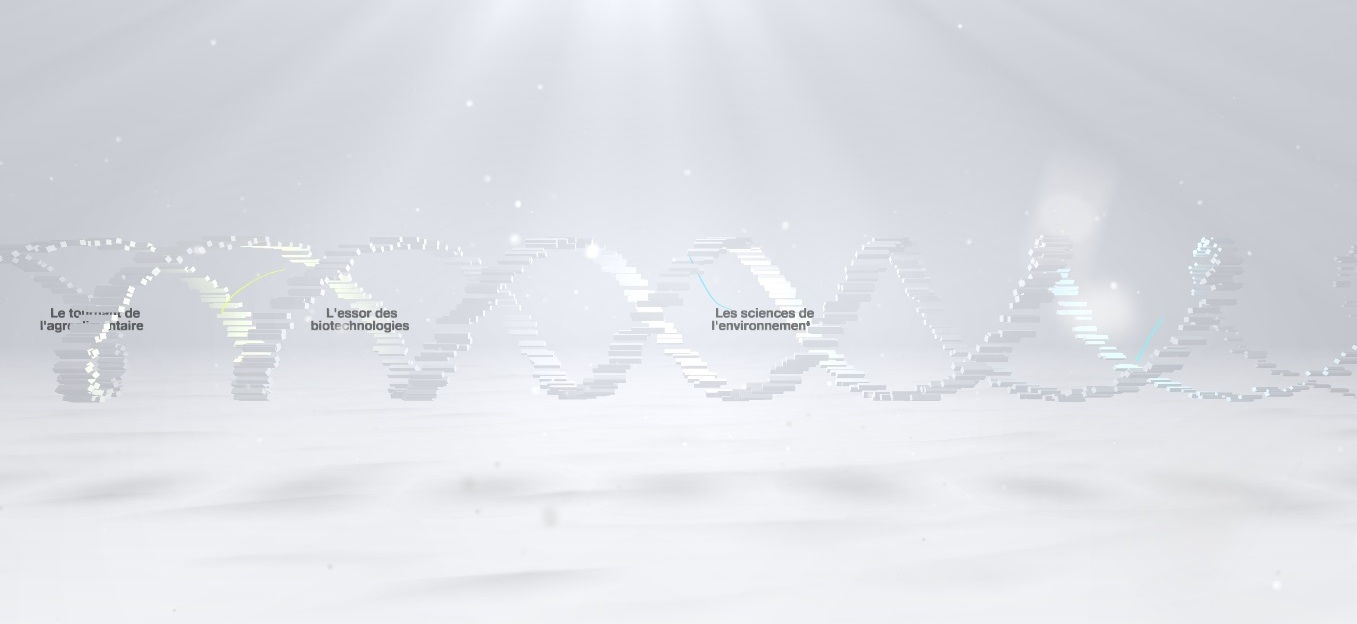 website: 70ans.inra.fr
Cool French site about genetics and France. The developers have created a very interesting concept was and they have managed to successfully implement it. In honor of the 70th anniversary of the French organization associated with genetics, they decided to make a website and showcase the events of genetics in France that have occurred over the past 70 years.
All events are arranged in chronological order, and the timeline is made in the form of a DNA chain. All this is accompanied by beautiful, neat animations, with the use of Canvas.
Got any ideas about the really cool website designs that will blow everyone's mind? Feel free to write to us – and we will put your website on this list!
Conclusion
Feel the inspiration yet?
This was our best websites list:  we have tried to cover the projects of completely different styles: from simple and rigorous to creative and even artistic ones.
And, despite the fact that everyone uses basically the same technologies, each project has its own idea, zest, and soul! After all, the most important thing, no matter what you do, is to find the perfect way to express your individuality!
Now you have a chance to see the most modern and beautiful website designs with your own eyes. More than that, you can use them to create your own website!
Just sign up on Weblium and use the most modern and cool templates to create your perfect website!