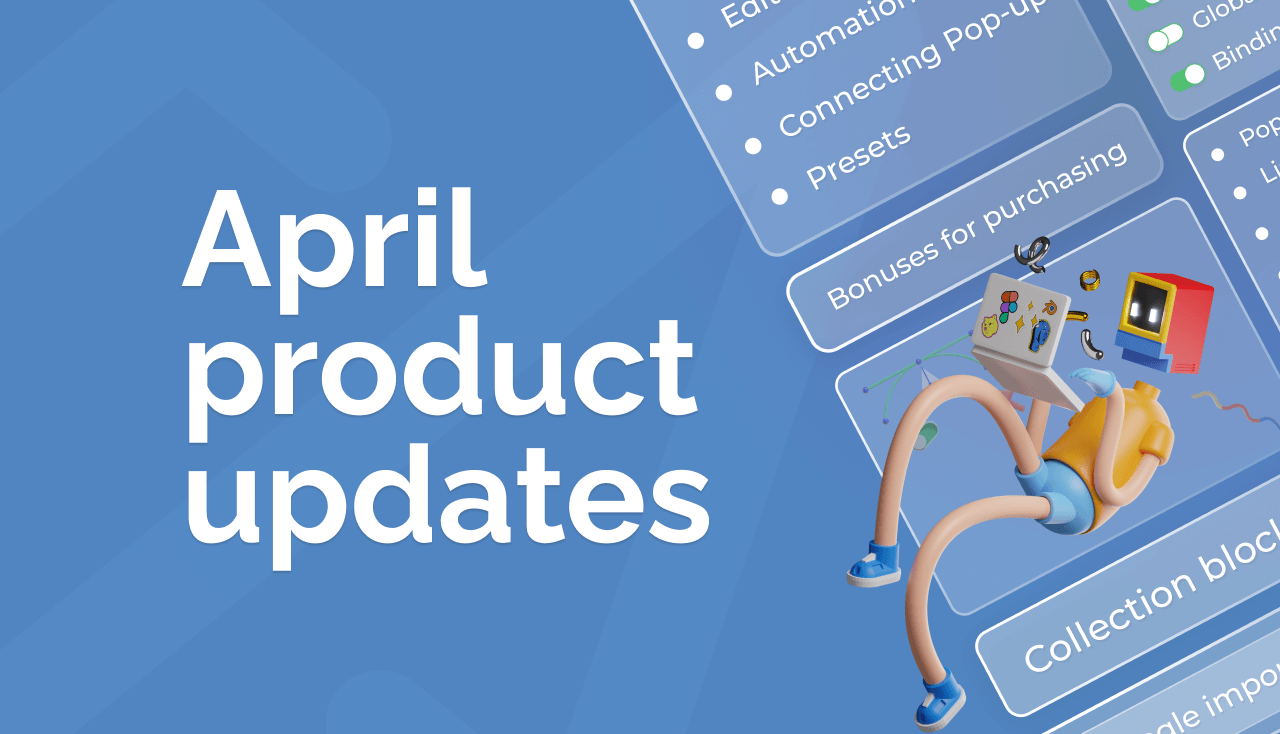 April Product Updates 2021
A new bonus system for early purchase of a Pro subscription, importing goods to Google Merchant Center and editing the layout of the store homepage. These and many more features are on the list of our April updates. Let's take a closer look!
Bonuses for purchasing a Pro subscription during the trial period
Good news! Now users who activate a Pro subscription during the 14-day trial period will receive a one-time bonus of 10 days for a monthly subscription and 40 days for an annual subscription. You can get an additional month for free if you pay for one year – quite a bargain, isn't it?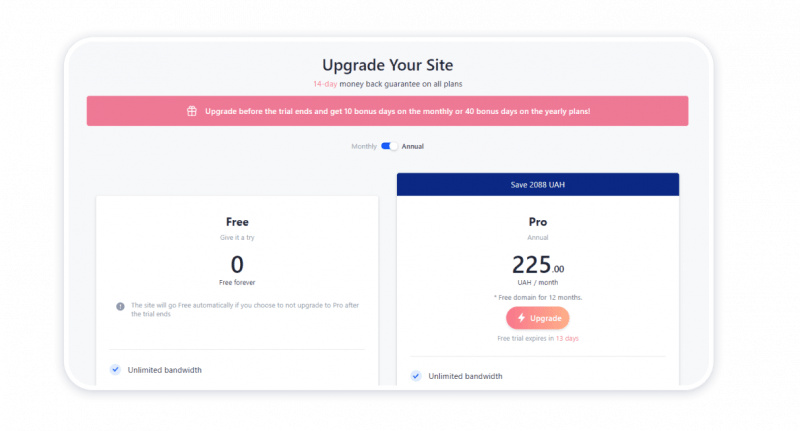 Importing products to Google Merchant Center
Have you been planning to launch advertising campaigns in Google Ads and Google Shopping and show your products directly in search results? Our latest update has made it possible and surprisingly easy to do! Now Weblium provides a convenient way to generate feeds with all the necessary attributes and export them to Google Merchant Center for later use in advertising campaigns. Save a tremendous amount of time by managing products from one application!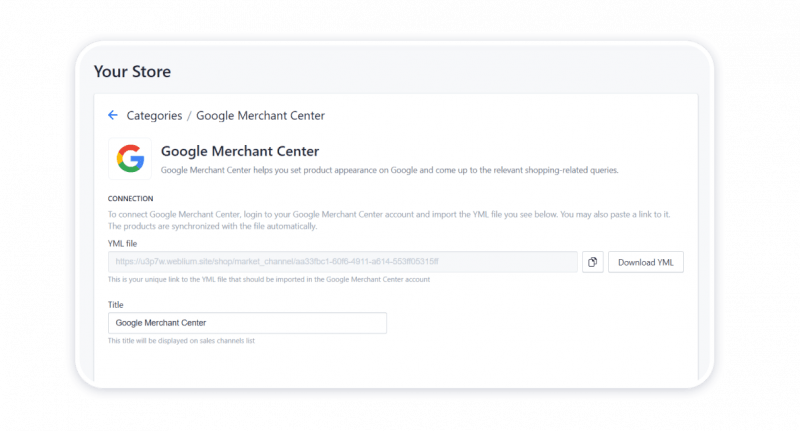 Editing the store homepage
Make your online store even more attractive and efficient! Move or delete blocks on the store homepage or add new elements to create a truly unique and selling design for high conversions. Just give it a try and you'll see that launching your online ecommerce business within 24 hours is not a dream but a reality.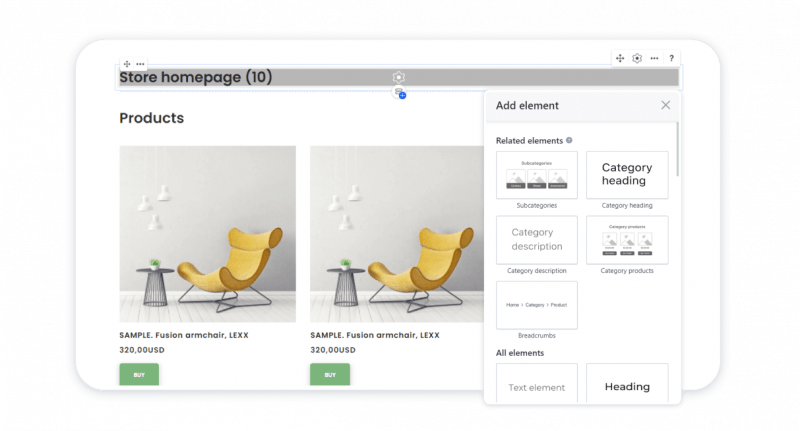 Automatic placement of canonical links
Now Weblium has become even more optimized! We made sure that pages with an empty "Canonical link" field still have the <link rel = "canonical"> tag in their code with a link pointing to itself. This will make it easier for site owners to achieve higher rankings in search engine results.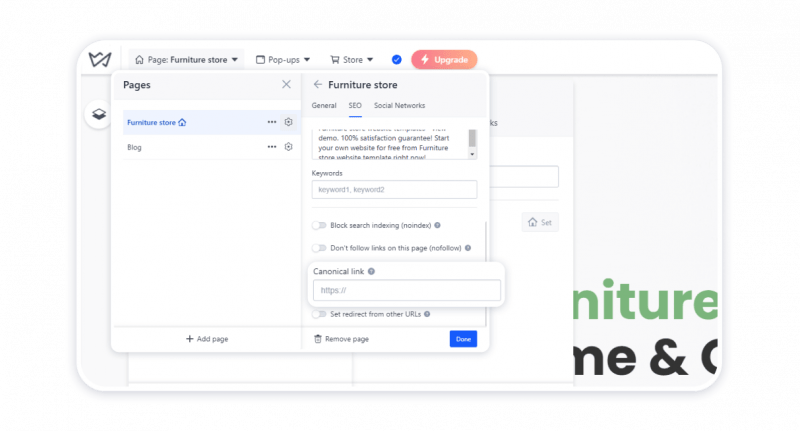 Adding many options to dropdown lists in bulk
Many site owners use drop-down lists so that users can select one value from a long list of options, for example, when specifying their country of residence. The selection process itself usually takes a few moments, yet until now it took ages to actually fill the list with options. We have fixed this issue! Now options for a drop-down can be added in bulk within mere seconds.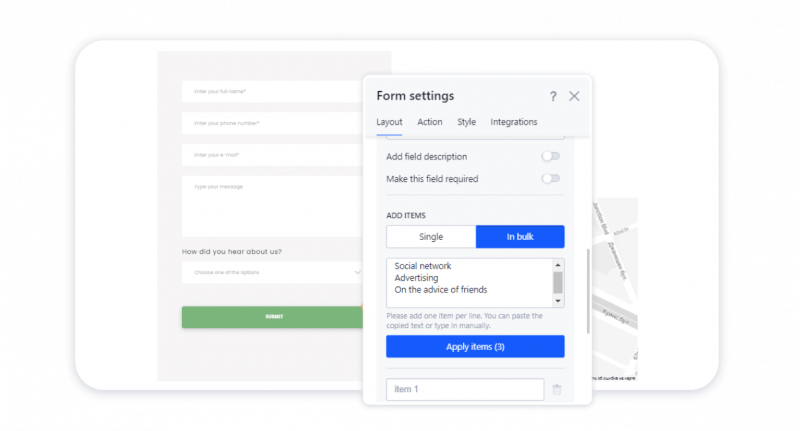 Adding a spacer
Have you ever needed to increase the height of a column or separate two elements with extra space? Now you can easily do this with the help of a new element called "Spacer". Just add this element and specify its height to stretch the column to the required size or increase the distance between two adjacent elements.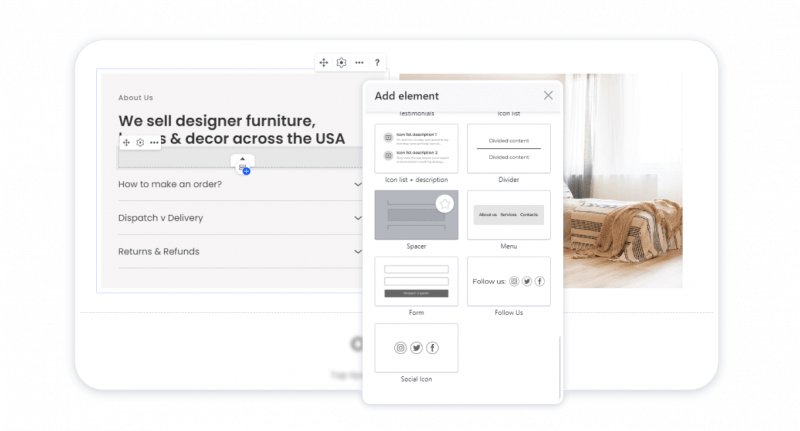 Global application of presets in collection blocks
Previously, you could apply presets in collection blocks only to those elements whose background had not been previously changed. This created some inconvenience, since you had to manually remove custom backgrounds and only then apply the preset. You don't need to do this anymore! Now you can choose to apply presets either to unchanged or all elements of the collection at once.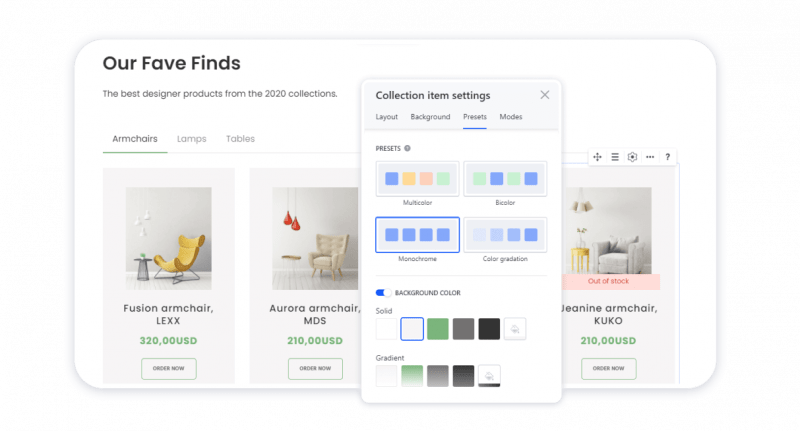 Connecting pop-ups to text elements
Forcing someone to move between pages via links may not always create a perfect user experience. Sometimes, it may be better to display additional content on one page so that users do not waste their time moving to other pages in search for the needed information. Earlier, you could achieve this only by adding an accordion with hidden content, however, this month we have added something new! From now on pop-ups can be connected not only to buttons and images but also to text elements. This is a great way to make your website even more user-friendly and interesting!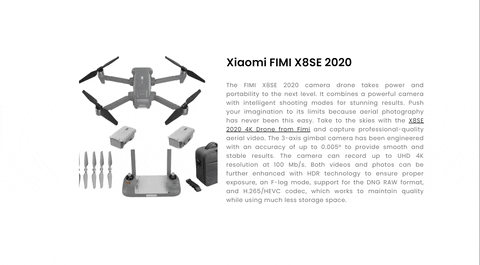 New templates in April