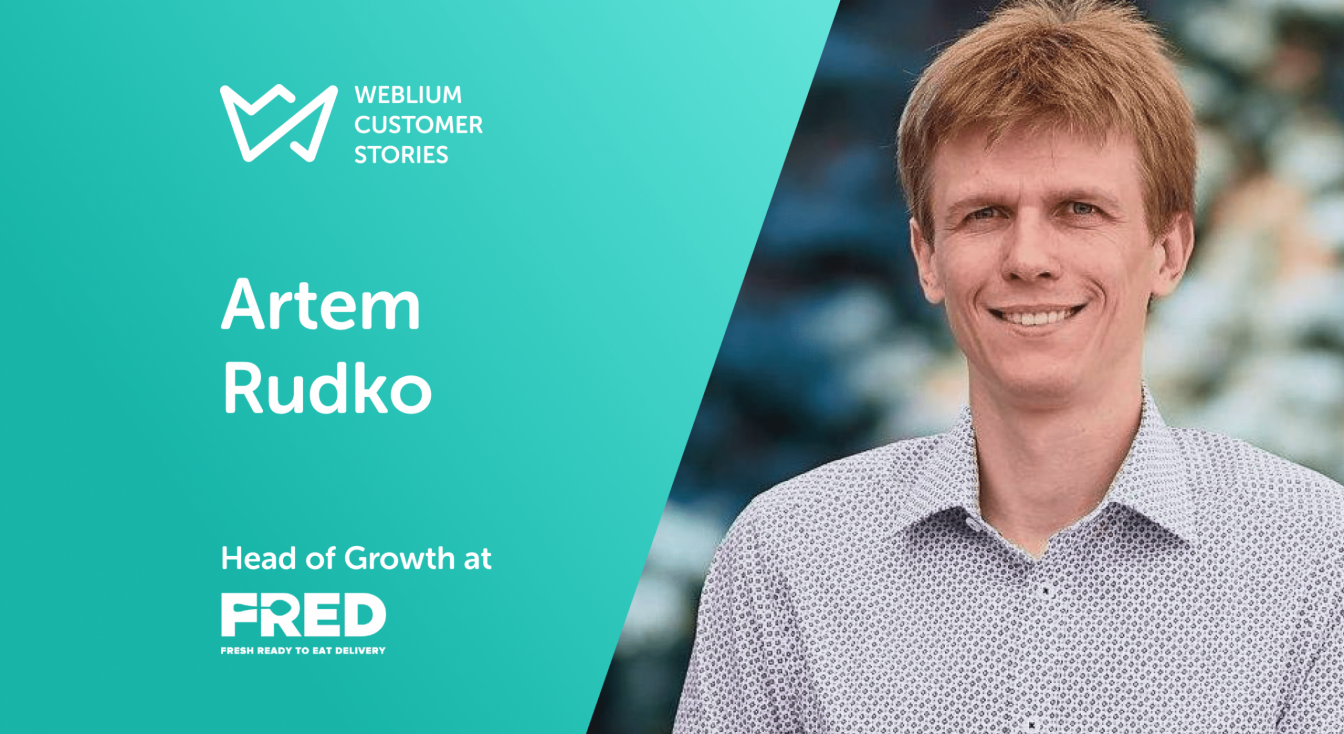 FRED: Nobody will See Your Website if You Don't Promote It
Welcome our second chapter of the book "Weblium creators' stories." This blog post is full of vivid pictures of the delicious meals as the protagonist of the story is an office food delivery FRED. 
You'll learn about a holistic business strategy that FRED created and instruments that they used to implement this strategy. All the advice from this article will help you grow your business and optimize your Weblium website.
Target audience and pivoted moments
The business has started with two Ukrainians studying at a business school in Europe. They got inspired by the international sandwich shop chain Pret A Manger, which has served handmade freshly prepared food since 1983. 
Such a food business concept didn't exist in Ukraine at that time, so they decided to become trailblazers in the local fast-casual restaurant industry. One more co-founder joined the team in 2015, and they created FRED — fresh, ready to eat delivery.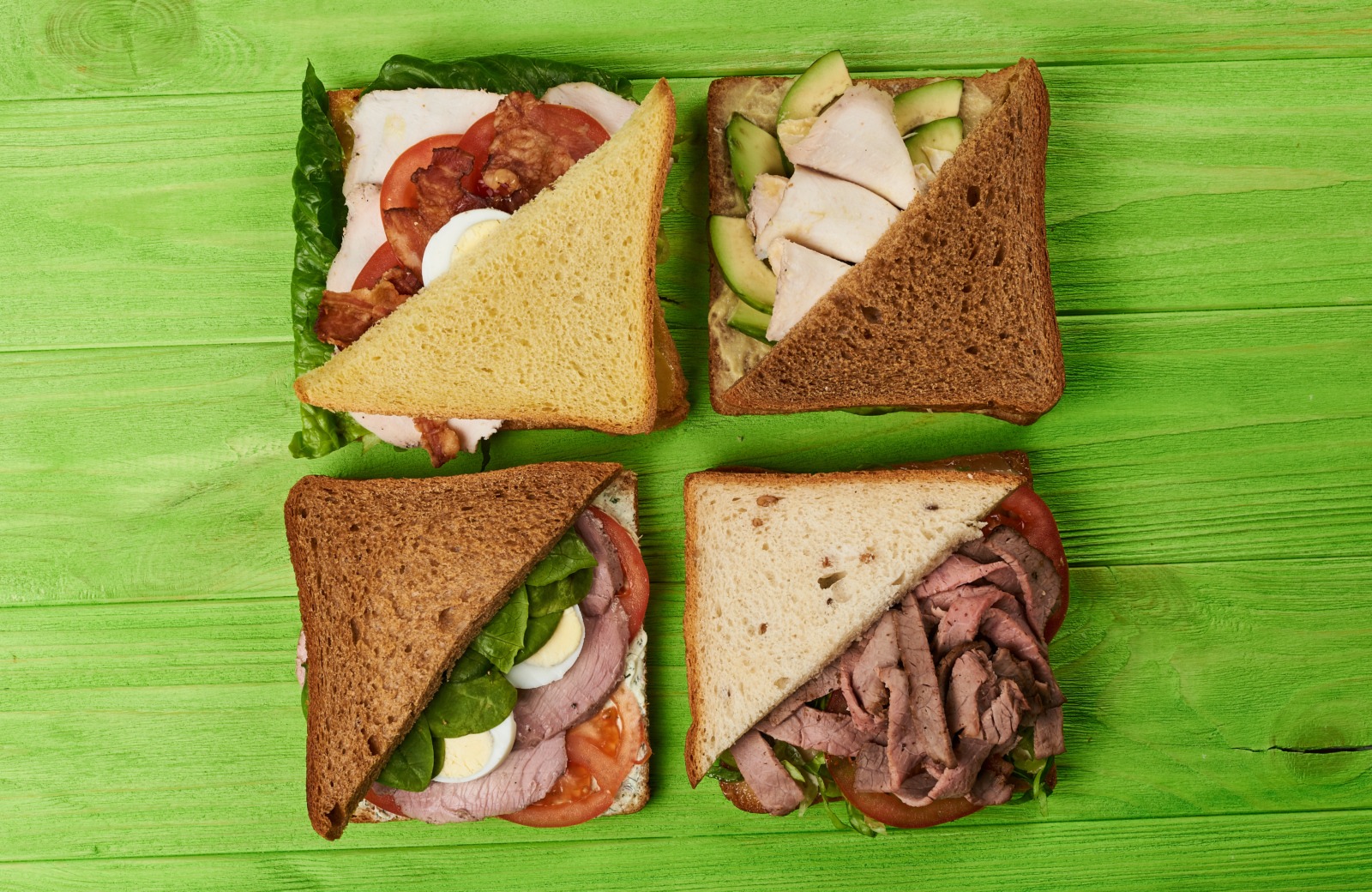 At first, the deal didn't start with a bang. They opened an outdoor point of sale at the center of the city but ended up competing with a nearby kiosk selling dough-wrapped sausages for less than a dollar. They used only premium ingredients and couldn't reduce prices on their products. Therefore, they didn't survive in the streets. 
Then they got some assistance from one of the big accounting firms and decided to enter a new market. FRED started focusing on B2B sales and offering premium snacks to IT companies. 
The business instantly took off. Their target audience turned out to be young office workers who appreciate their time and prefer high-quality, healthy food. This is mostly IT companies as they have flexible schedules and diverse taste preferences. Besides, FRED feeds venture funds, banks, and even transnational corporations.
"Initially, we created a product and looked for someone who would buy it. Since we found our target audience, we started concentrating on how we sell the product, gradually expanding the menu. It helped us make the business successful," told us the head of growth at FRED Artem Rudko.
Now FRED is a B2B company that provides workers with the full-fledged meal delivery experience, which starts from production to distribution and logistics. FRED brings together 70 people and has around 200 clients. 
They're offering a wide variety of dishes: sandwiches, desserts, salads, hot dishes, breakfasts, complete meals, and compotes (only in summer).
Also, they set up smart fridges at offices and fill them with fresh food every day. Instead of making an online order and waiting for a delivery, coworkers can buy a meal from the fridge at any time, paying by card or with a QR code.
If there are some leftovers at the end of the day, the company donates them to charity.
FRED is also a catering provider for business events and conferences. The company created the concept of "smart catering" — catering that doesn't need stuff to be involved. 
"Our food is wrapped in individual eco-friendly packages so that people can grab their launches without any doubts. Thanks to that, we can feed up to 1,000 people in 15 minutes," added Artem.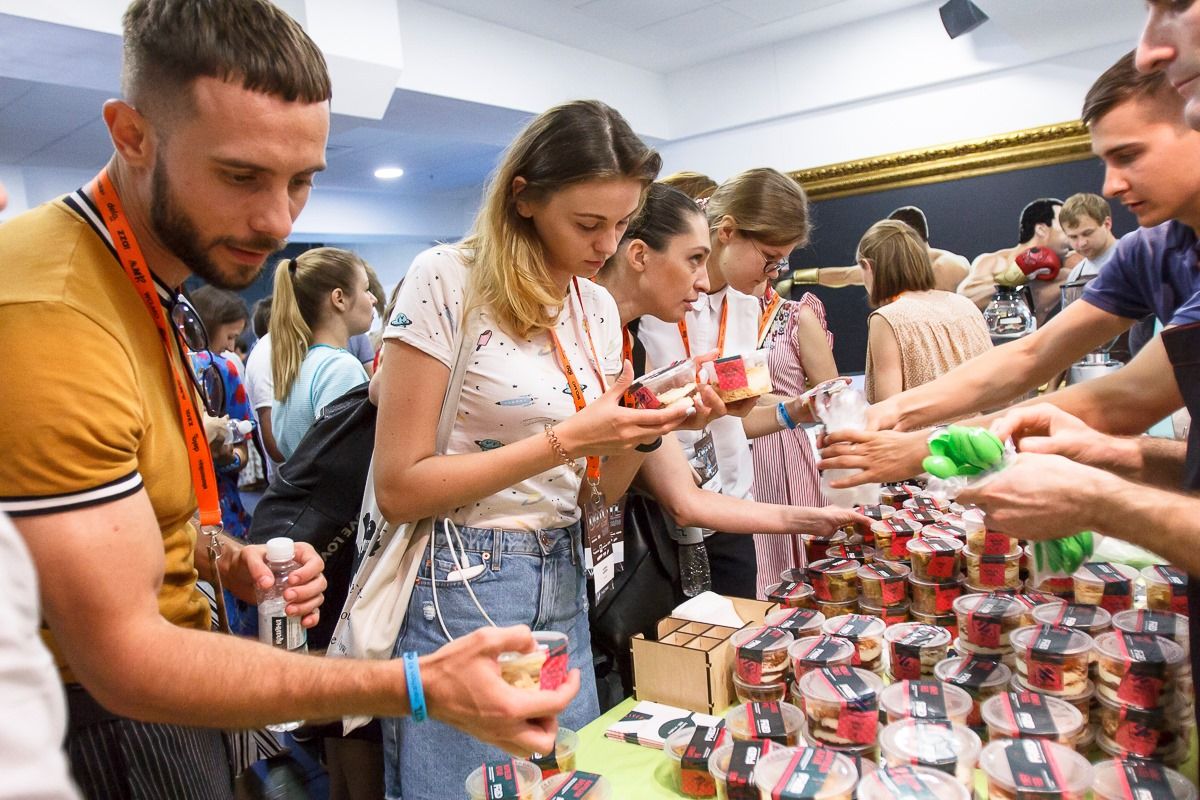 In 2019, the company created new branding and updated the naming. Owners chose the name FRED as a mention of their student time, which they often spent at Freddy's bar.
In 2019, their main focus was on technologies. They launched a portal for online ordering and developed an algorithm that predicts what a person will order at a particular point of sale on a specific day.
The algorithm takes into account almost 40 factors such as a meal ordering frequency in Kyiv, a meal ordering frequency by a client, season, weather, day, etc.
This software helps FRED precisely define how much food should be in the fridge to reduce food leftovers or, vice versa, avoid the problem of insufficient meal items in the fridge.
FRED also has a cafe business in which the company upholds the same standards towards food. One cafe already operates; another one will be open soon. According to Artem, this year they're going to launch at least 4 new cafes.
Business strategy and website redesign
In 2019, FRED created a new holistic business development strategy. What does it imply?
It includes three ultimate steps:
Make a great product.

Pack the product in a firm and win-win commercial proposal. 

Tell the potential customers about the offer in the channels where they could potentially hang out.
To implement the strategy, they redesigned their old website into a modern one.
FRED's website now performs the function of client acquisition and keeping existing customers informed about the company's updates. On the site, you can find the information about the company, fill in the form to become a client, check reviews, or download the calorific value of the dishes.
"In the modern world, it makes no sense to create a website from scratch. It's much more beneficial to use ready-made solutions like CMS (content management systems) or website builders.
You save money that could be spent on technical maintenance, don't worry about hosting or security, and always have bang-up-to-date features," said Artem Rudko.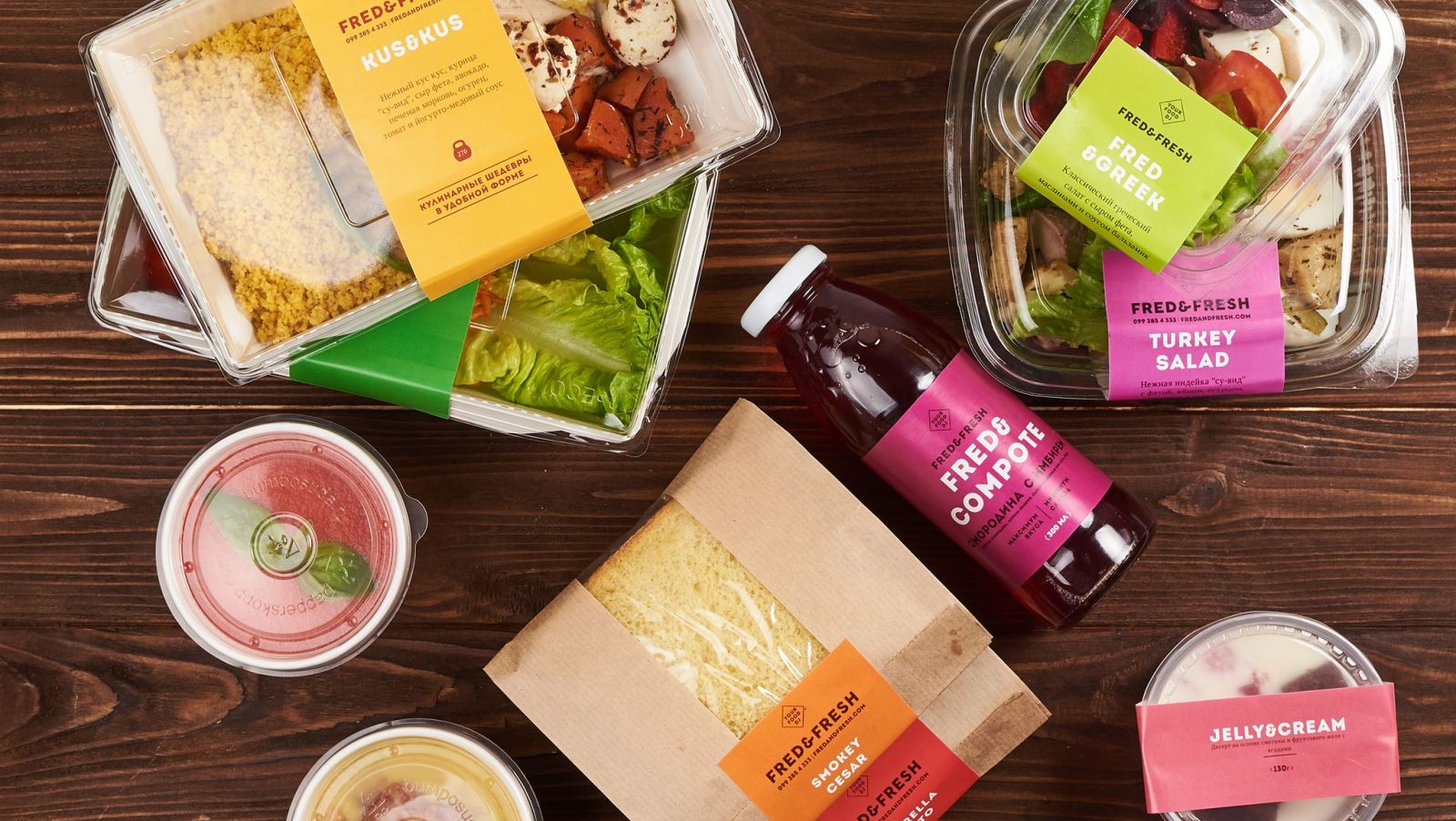 FRED chose the Weblium website builder to create a new website. Artem told us about a few reasons why they did so. 
Quick indexing in Google.

The Weblium platform knows how to trick Google and get your website to the top of the search ranking. Google instantly got our Weblium site indexed and

quickly

crawled all the pages we optimized for SEO.

Automatic mobile optimization. Our website is correctly displayed on all platforms, including mobiles, tablets, and desktops.
Free and easy site maintenance.

We check our site only from time to time, but not as often as we used to with an old HTML-based platform. Our new website is working seamlessly; all the updates are performed automatically. Website maintenance doesn't cost us any time and money.

Tech-savvy superior support.

If we have some questions or don't understand how to implement our design ideas into a reality, we contact Weblium support, and these guys do everything for us.

Quick visualization before creating a site. Weblium platform is connected with the Draftium prototyping tool, which helps you create a black & white website prototype in a few minutes and transfer it to the Weblium editor. I used Draftium to collaborate on the site structure with teammates and visualize ideas without getting stuck on the design issues.
Snippets for social media.

Weblium gives you full control over the image and description that are displayed in the site snippet when a link to your site is shared on social media. It allows you to be sure that your site snippet looks like you need despite wherever people post a link to your website on social media.

Reliable hosting.

With Weblium, we don't care about the hosting provider because a PRO subscription includes Google Cloud hosting, one of the most reliable hostings in the world.
Sales funnel and promotional instruments
FRED's customer journey is quite a long process, and its sales funnel includes both online and offline stages. Usually, it starts from the word-of-mouth recommendation from existing customers and results in getting a new client hooked on the offer. 
Sometimes their sales negotiations don't have instant results, and deals could be dragged on for years. However, each month FRED has one or two closed deals that started last year. 
"We're proud that the taste and quality of our meals are decisive factors affecting client's choice, which is proved by a 50% conversion from degustation to a closed deal", said the company's representative.
Okay, let's get back to the matter and talk about the main reason that probably encouraged you to start reading this article. Let's review some techniques that FRED uses to promote its site. 
At different stages of the sales funnel, FRED applies different marketing instruments. In general, they have a 10% conversion rate from all the visitors on the site to form submissions, which is quite good for an offline business.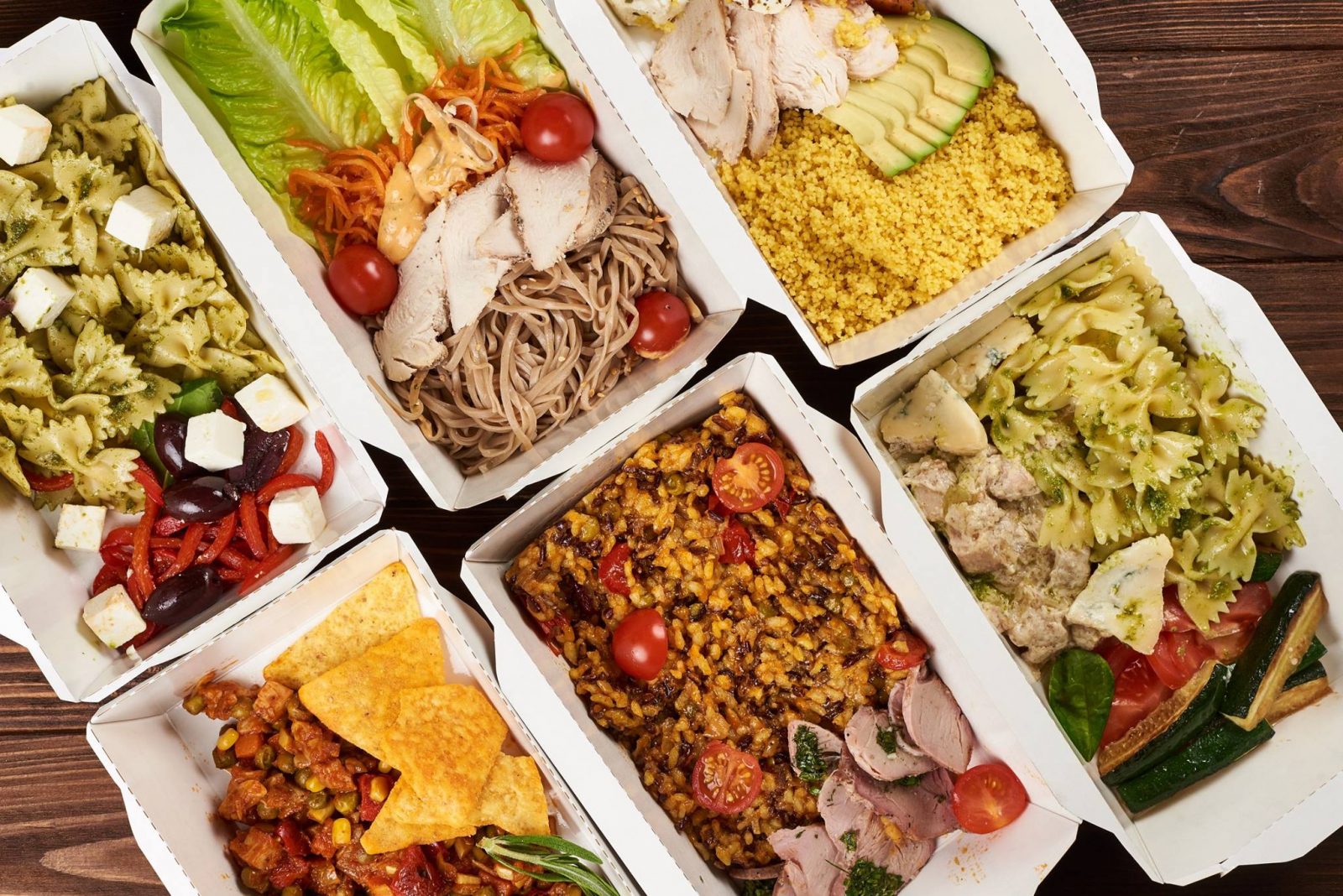 SEO
SEO is an indispensable part of FRED's website promotion. Initially, they conducted competitor research, analyzed content on the competitors' sites, and created a cloud of keywords—semantics. Then they added chosen keywords to the texts, meta tags, headlines, snippets, and alt tags. 
FRED pays lots of attention to their website copy by telling the information about the company in a story format and keeping pages tailored to the users' queries. 
Read more: If writing copies is tricky for you, check our blog post about how to create a starling website copy for your site.
They've never paid for referral links on external resources, but they have been organically growing the number of backlinks over time.
The reason is they regularly participate in different events and get links from the events' announcements. Also, sometimes FRED is featured in media articles, which also brings "link juice" to the site.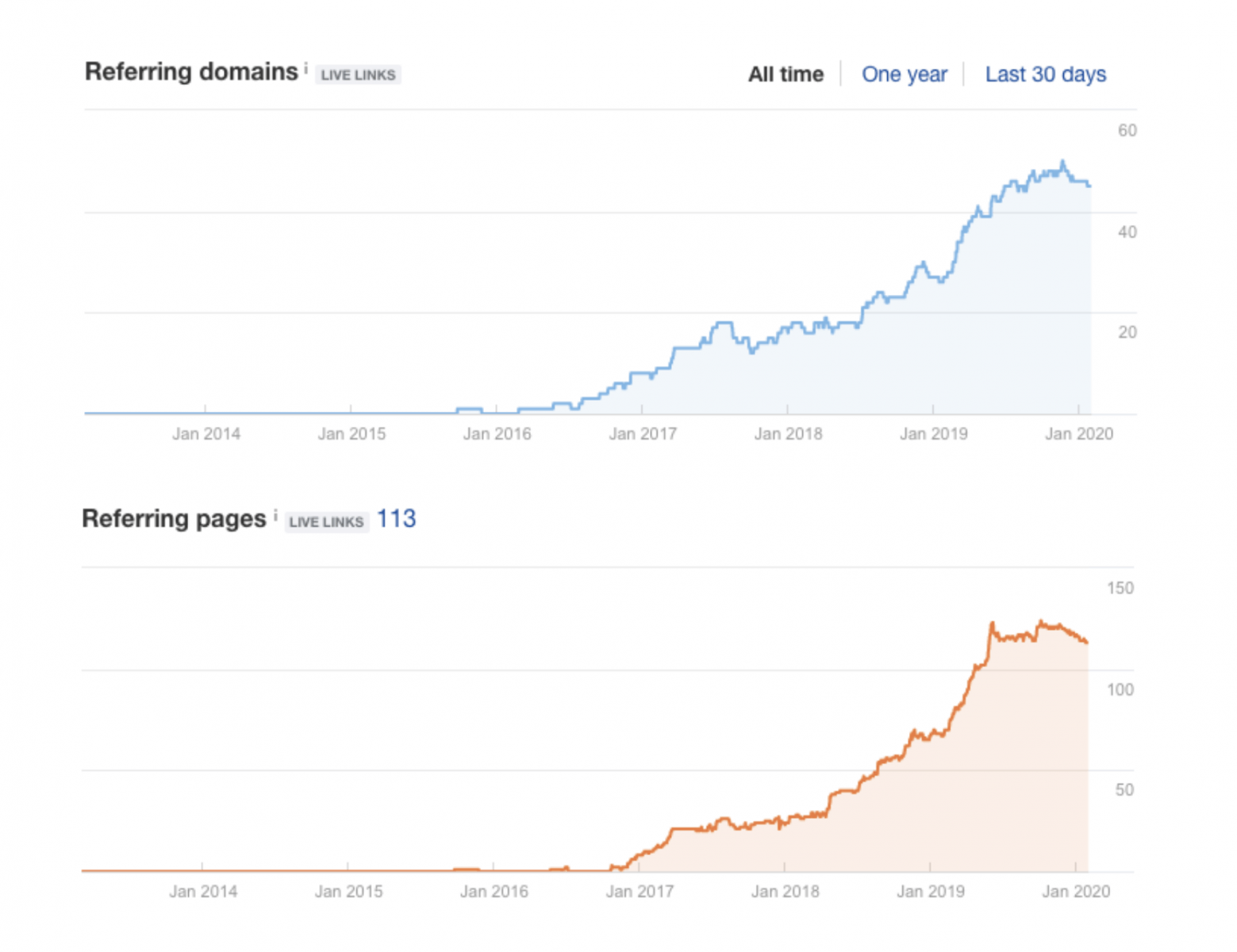 The screenshot demonstrates the dynamics of referring domains and pages in Ahrefs. FRED is a great example of how the "link juice" should grow organically.
PPC Ads
The company has Google Ads and Facebook campaigns running regularly. The 3 touch rule applies to them as most clients become interested in FRED's services after a few touches with ads.
They spend around 60% of their marketing budget on Google Ads and invest approximately 40% of marketing spend on Facebook advertising. Marginal utility per dollar spent is almost the same for both channels. 
"Although there is no limit for perfection in optimizing paid ads, we try to review our campaigns once per 2-3 months. During our review session, we check the cost-per-click metric, delete irrelevant keywords, change the semantics, and creatives," said Artem.
SMM
After the launch of the corporate website, FRED started to develop its business pages on social media.
Facebook is their main social media channel for communication with customers. On LinkedIn, they look for potential clients; on YouTube, they share clients' video reviews.
"We don't measure the effectiveness of our activities on YouTube by the number of subscribers or views. The main KPI we consider is feedback from our new clients as they often discover information about us when they watch some video testimonials," told us Artem Rudko.
Event marketing
Once per month, FRED participates in different events that attract their target audience. They hand out leaflets with unique forms, gathering potential clients' contact information. In such a way, they can easily track how many prospects each event brings.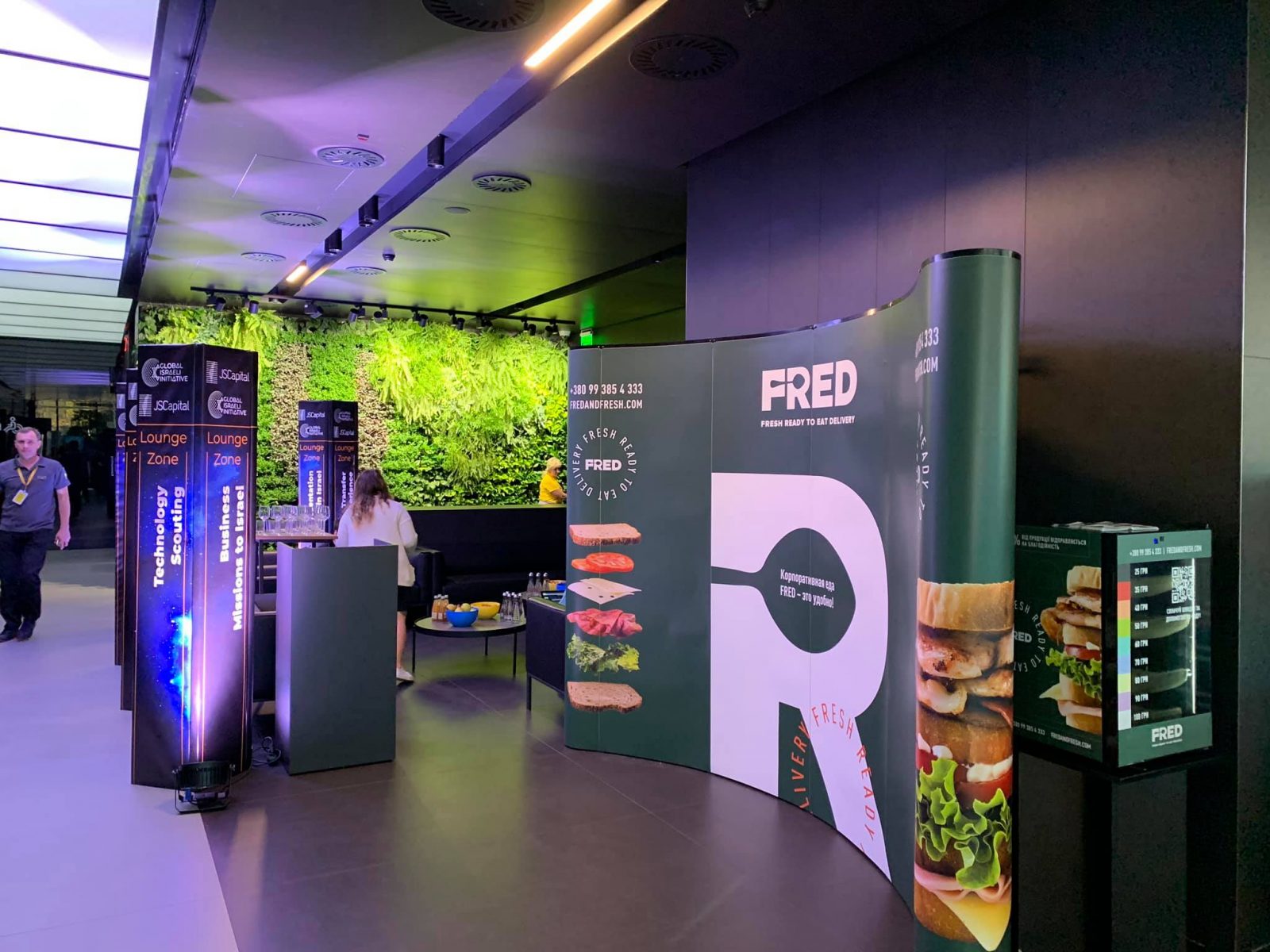 Word-of-mouth
FRED gets each new client on the recommendation of the existing clients. Word-of-mouth marketing works best for them, but this is due to the use of all the instruments mentioned above.
"The primary recommendation should be reinforced. When a potential customer gets a positive recommendation about your product or service, he or she should easily find some details about your offer in all the available channels. These channels have to look professional, reliable, and visually appealing. In that case, the primary recommendation will work out," Artem explained to us.
Wrap up
Thanks to the complex approach to the website promotion, they started getting more incoming requests, hot and highly-interested in their services prospects, as well as positive testimonials and mentions on social networks. The dynamics of growing their customer base has considerably increased. Their average check size has been steadily going up.
"Creating a site isn't enough if you want to make it beneficial for your business. Nobody will see your website if you don't promote it. It's like buying a new car and not driving it. It'll end up gathering dust and becoming old-fashioned with time.
The web design industry is one of the most dynamic ones, so if you don't keep your site up to web design trends today, it won't meet the requirements of the internet tomorrow," Artem assured us.