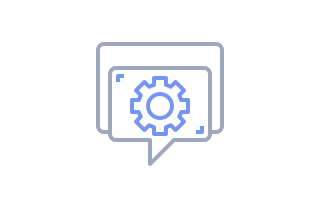 How to change page preview (thumbnail) for social networks
A thumbnail (or social media preview) of a webpage may define if the potential customer visits your site after seeing your ad or post on social media. So, the image and information they see must be coherent with the message of the webpage you promote.
How to change the page preview for social networks
Go to the list of webpages in the Weblium Editor and find the one you want to share on social media.

Hit the gear icon to open settings and go to the 'Social Networks' tab.

Set the page title and brief description in the corresponding fields.

Pick an image from your device and attach it as a visual for the webpage.
The information inserted in these fields is what your user will see on social media.
Tips
The default social media preview may leave the information gaps or overload the post, so it is better to set it manually.

The social media preview will work for all the social channels where you share the link to your webpage. Thus, mind that it can appear differently on Facebook and Twitter, and try to make it fit all the channels you need.

Give a distinctive name to the webpage in the Page Title field.

In the Description field, try to narrow the purpose of the page to a single sentence – it will be easier for understanding.

Don't neglect any of the fields to fill, as the link to your website on social media should look coherent and have no gaps.
When done with editing, save all the changes by clicking Publish. Also, you may double-check the result by sharing the webpage on any social media you use.
Note: In some cases, Facebook may cache the previous preview of your website so the changes you've made won't be visible. To solve this issue, read this article.