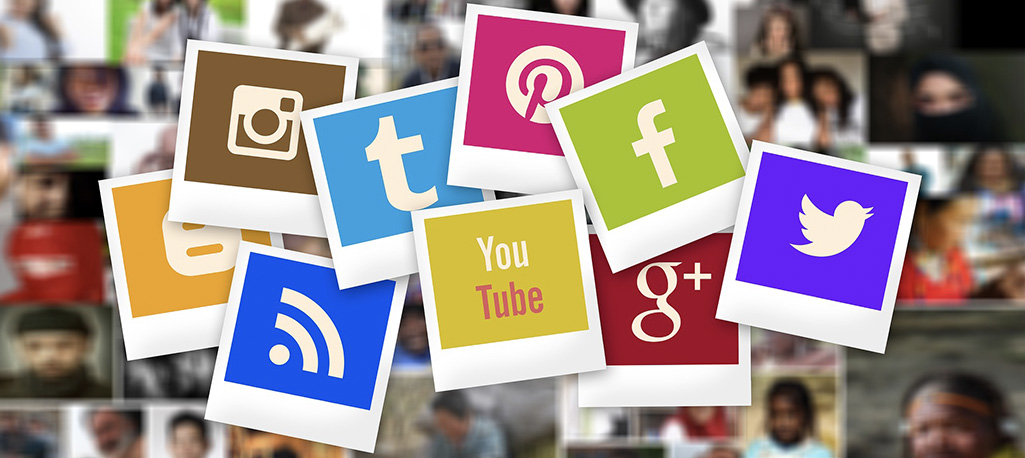 How to Get Free Social Media Traffic: Basic Guide for Entrepreneurs
80% of people follow brand pages on social media. It's a great place to find the goods and services we need, read reviews, and see promotions. The social media traffic is an effective tool for your website and business promotion. Companies spend more than 20% of their total advertising budget on social media, so if it works for them, it can also work well for your company.
Think of the popular brand pages you follow on social media. What is the main reason you decided to follow them? According to Marketing Sherpa, here are the top five reasons why people follow brand pages:
To get regular coupons and promotions (56% of people say that)
Interested in buying their products (48%)
There is an incentive – coupon, gift card, sweepstakes (44%)
They produce useful content – how-to articles, reviews, tip sheets (38%)
They produce entertaining content (31%)
The first three reasons imply that you can make your customers buy more with the help of social media. Coupons and promotions motivate people to follow your page, drive traffic to your website, and increase sales. Useful content can bring you loyal customers and improve your brand image.
How to create a content plan and brand style
You can achieve good results only if you have a plan and understand your goals. First, you need to think about your target audience. Create a buyer persona – think of your typical customer. For instance, you can create a poll and ask your existing clients where they work, what social media they use, what pages they follow and what they read. Try to think about what kind of content they'd like to get.
Brainstorm your ideas about the content you can publish. Here are four main types of content you should include in your content plan:
educational (how-tos, tutorials, trend reports, guides, webinars)
entertaining (fun holidays, memes, viral videos, throwback, puzzles, inspirational quotes)
persuasive (customer reviews, ratings, case studies, dialogues with customers)
company-related materials (promotions, news, contests, coupons)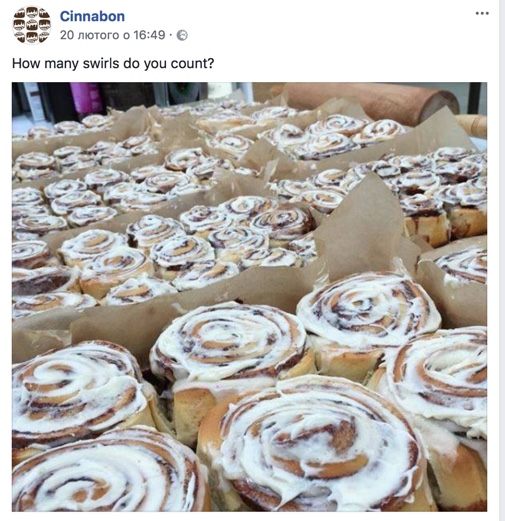 Entertaining post from Cinnabon company
Then plan how many times a week you are going to post on different social media channels. Create a calendar for the next month and write down the topic of your post for each day.
For example, you can post educational content on Mondays and Wednesdays, entertaining content on Tuesday and Fridays, and company-related materials on Thursdays. Publish promotion or a deal one or two times a month.
Creating a unique brand style is also very important. Think of the voice of your brand – would it be funny, conversational or formal? Choose a logo, imagery, color palette, and create a brand story to build an emotional connection with your customers.
What to post on different social media
The audience on different social media is looking for different types of content. You won't be able to make the most of social media marketing if you post the same content on each channel. So what type of content works well on each network?
Twitter is a social network where people can feel their connection with the world. The Twitter audience is looking for tips, news, and interesting articles. They try to stay up-to-date with the latest news and trends. That's why Twitter is a great social network for customer service.
Tips: post short messages and don't forget to add hashtags. Posts with images get 150% more shares on Twitter. Use online tools to create visually attractive posts. For example, in Crello you can create professionally designed posts, ads, and covers for social media.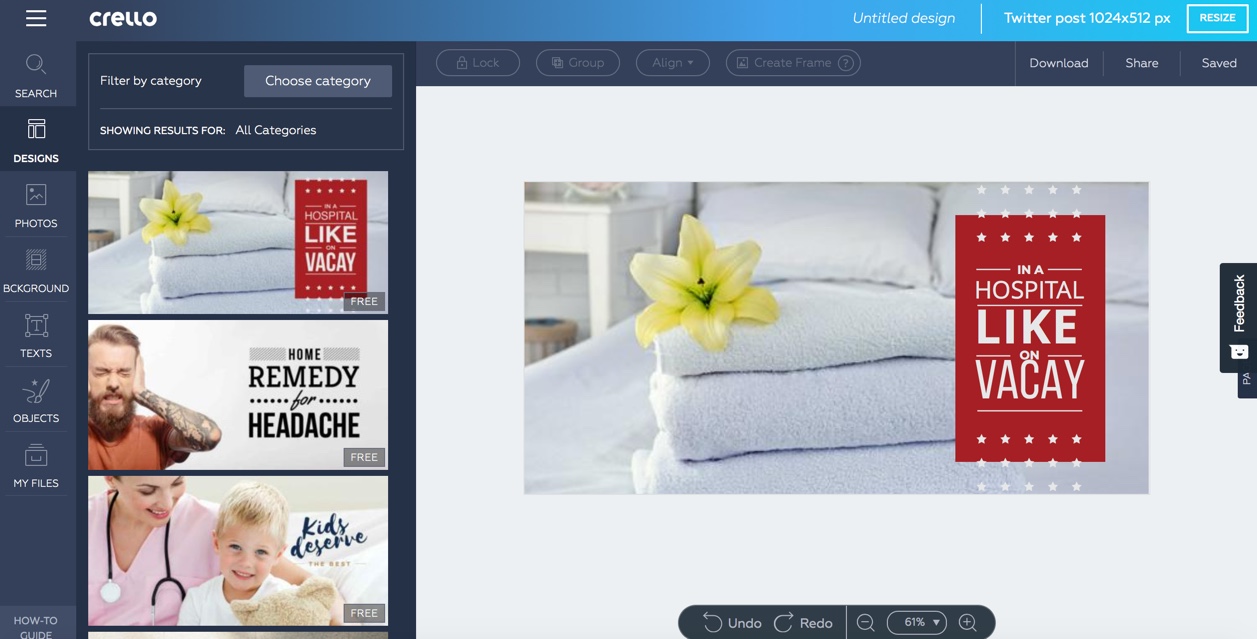 Facebook is the most popular social network in the world. You are not limited by the number of words, so you can write long posts or articles. Competition on Facebook is high, so you need to provide valuable content for your readers.
Tips: publish interactive content – polls, quizzes, and tests on Facebook, create giveaways that inspire discussions. Facebook has recently changed its algorithm, so now posts with lots of comments get the highest reach.
Instagram may work really well for you if you are working in the B2C market. It's a great network to post pictures of your products, user-generated content, and information about sales.
Tips: When posting on Instagram, tag the location, as posts with a location get 79% more engagement. Post the most important content on weekdays – that's the time when Instagram users engage more. Don't forget how to use hashtags, you can learn how to do it in the Instagram hashtag guide.
How to get the first followers
There are many services that will help you get first followers, some of them are even free. We don't advise you to buy followers because your page will be followed by an army of bots who are not interested in your product. It's always better to have 1,000 followers who are interested in your products, that 10,000 who are not.
Invite your existing users
First, invite your existing users to follow you on social media. You can even add a widget with the latest posts on Facebook to your site. Add social media widgets to your newsletters and ask people to follow you. Let people know that they will get exclusive deals and useful content.
Create a fan group on Facebook
You can also create a fan group on Facebook. These pages are indexed in search engines and are visible to unregistered users. You can also send bulk invitations to the group, so they are very good for marketing. Fan groups are also good for inspiring discussions – you can ask what people like about your product, dislike, and want to improve.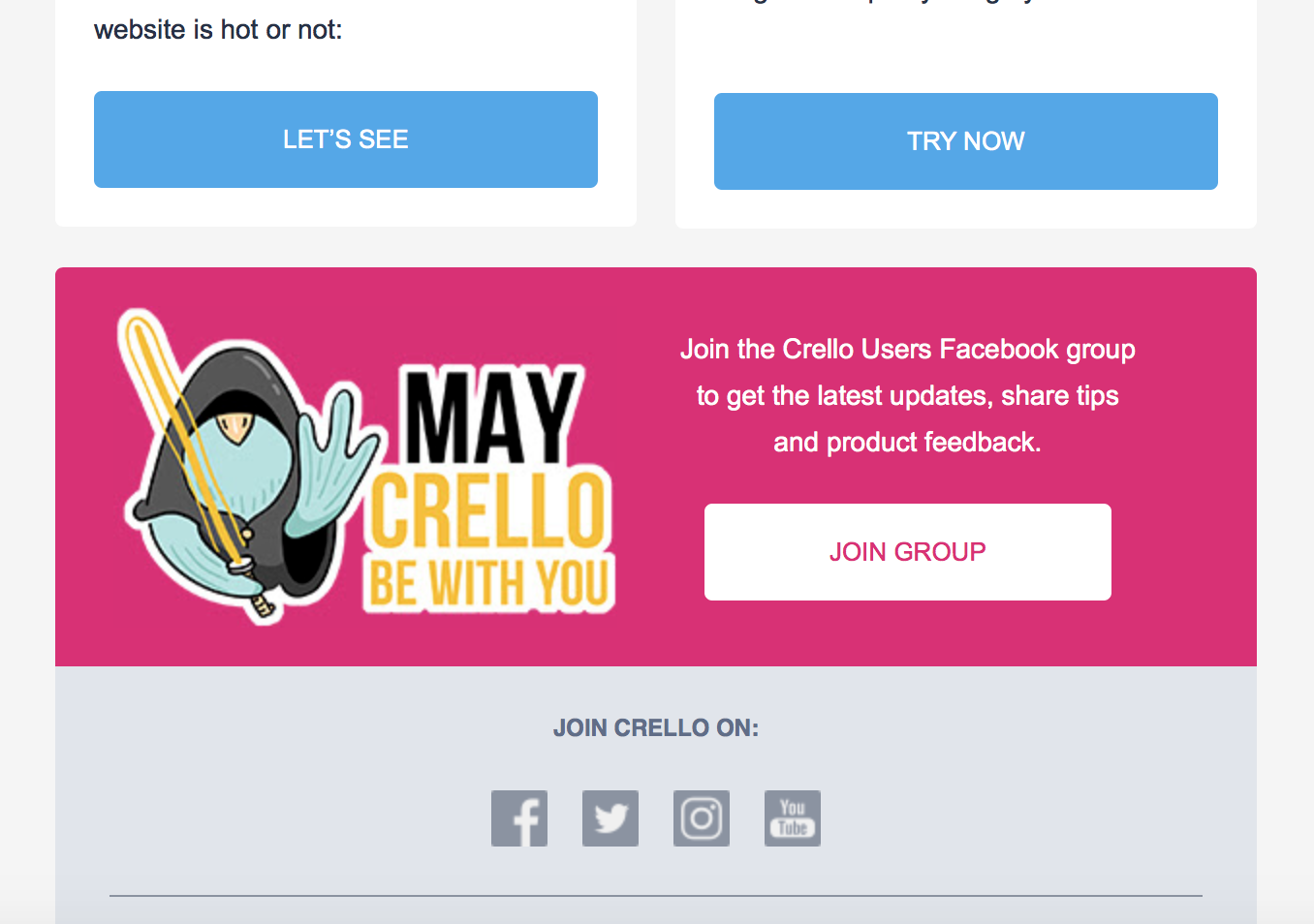 Crello invites users to join their Facebook Group and social accounts in Digest Email
Boost posts
Boost posts to get the first followers. Before starting an ad, complete your page profile and fill it with valuable content. After people see your ad they will go to your page and if they like the content you publish, they will follow you.
How to buy ads on Facebook and Instagram
Facebook ad manager is a very important tool for promotion. As we've already mentioned, there was a new Facebook algorithm update in January, so now we see posts with comments and shares from our friends and family. Unless you are a social media guru, you need to promote some of your posts to make them visible to your followers. It's not very expensive – you can get 10,000 views of your post for only $5.
You can create ads for Facebook and Instagram in Facebook Ads Manager. It's very easy – you set targeting options, define your budget and create an ad. Find a detailed guide on Instagram ads in Crello's blog. You can post an image, a video, or a carousel ad. Images get more reactions and engagement, so we advise you to start with that. Video ads get more views but less engagement.
With Facebook ads manager you can even target people who visited your site without making a purchase. In order to do this, insert a shortcode which is called Facebook pixel to your site.
Social media is really helping tool for website and business promotion if used properly. Do remember that each media requires its own content as the audience may differ in different channels. Never ignore planning your activity and always create plans for publications. Additionally, stay up-to-date with the latest content trends to make sure that your strategy suits the current states of matter in the social media world.
Written by Christina Golovach, Marketing Manager at Depositphotos. She writes articles on digital marketing, social media, and advertising.