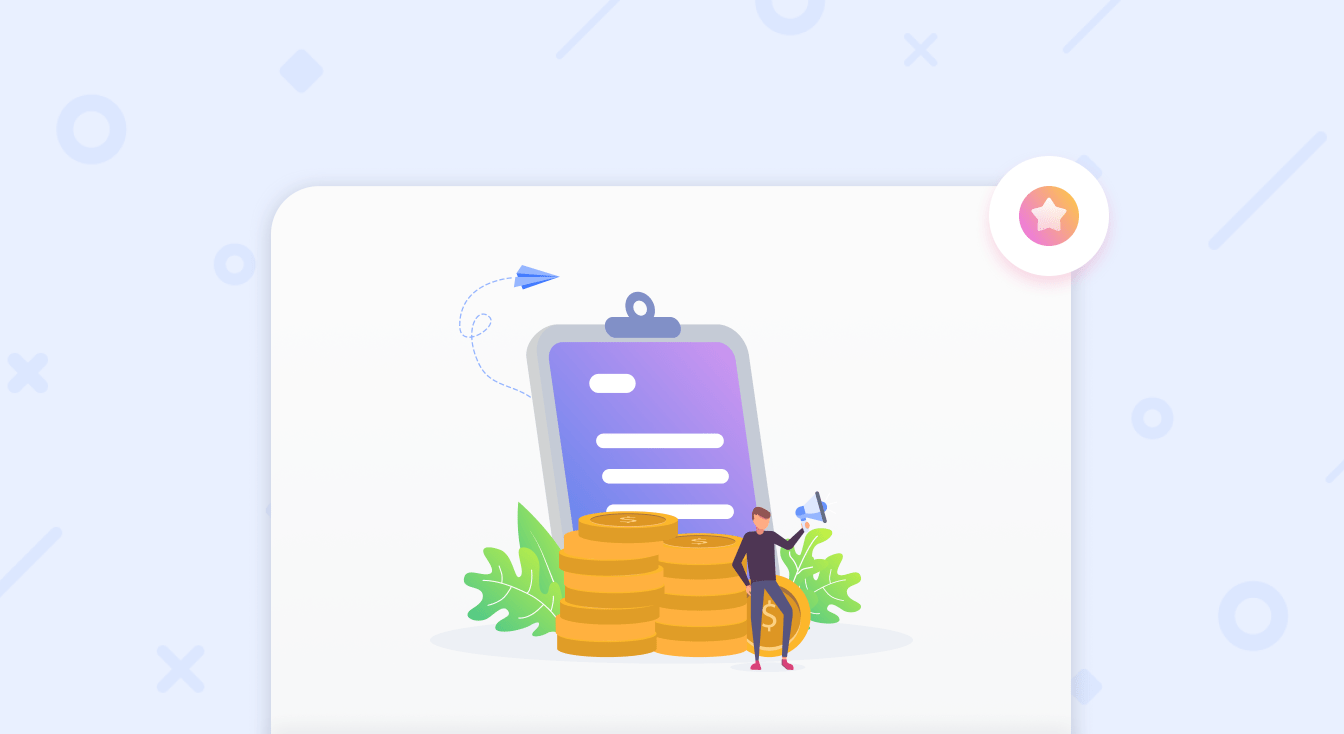 How You Can Make Money With Weblium Affiliate Program?
Have you ever dreamt of making money without any efforts? That's what affiliate marketing serves for. Affiliate programs let people across the world earn thousands of dollars monthly, weekly, or even daily! Isn't it high time for you to get some tail as well?
What is Affiliate Marketing?
To begin with, let's clarify what affiliate marketing is all about. The first and essential thing you need to know about affiliate marketing – it's a great way to make money online. 
Nowadays, there are tons of affiliate marketing opportunities. Can you imagine that as many as 81% of brands have affiliate programs? That's how popular it is, so, you'd better not waste such an amazing source of income!
The good news is, you don't really need to be a blogger to make money on affiliate marketing. We'll share with you a much simpler way in this article! But first, let's get a better understanding of affiliate marketing and how it works. 
Basically, it's a performance-based type of marketing that lets you earn commission by promoting different products or services. The terms of promotion as well as the commission rate depends on the affiliate program you choose. 
To put it more straightforward, as an affiliate marketer, you need to be a salesperson. Basically, you are an intermediary between the company whose products or services you promote and people who buy them. 
Consequently, the more sales you make, the more money you earn as the commission. That's the key idea of affiliate marketing.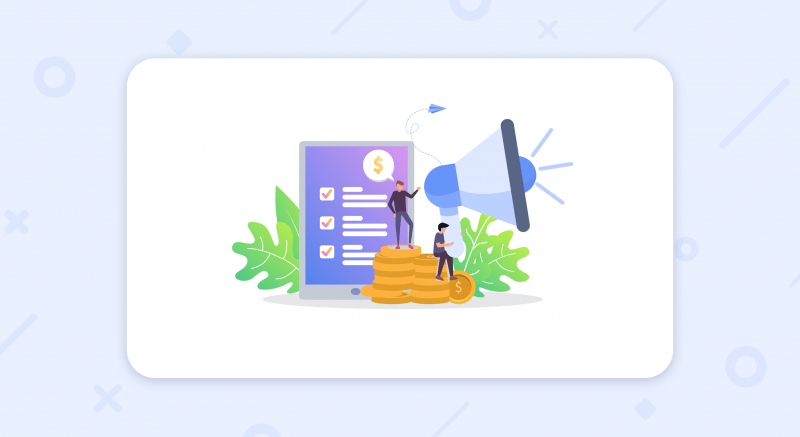 Weblium Affiliate Program 
Since you have just been introduced to affiliate marketing, you'd better look for win-win ways to try it yourself. The best option is to opt for our Weblium Affiliate Program. Take this godsend to start making money now!
The golden rule of affiliate marketing is to promote only the worthy products and services. Because a good product sells itself. Which is another good reason for you to start your lucrative affiliate journey with Weblium! 
Weblium Product
To promote Weblium, undoubtedly, you need to understand what kind of product it is and what sets it apart from competitors.
Basically, Weblium is an extremely user-friendly AI-powered website builder. 
It's a great solution for small and medium businesses to go online. Weblium is also an amazing opportunity for freelancers to showcase their portfolio. That's basically your target audience if you choose to promote Weblium. 
Below are the key features that make Weblium stand out.  
AI design supervisor

Intuitive editor interface

Google Cloud Hosting and SSL certificate

Responsive web design

Marketing, SEO, and Analytics tools

Unlimited storage & bandwidth

Access to 200k unsplash free images library

Top-notch support 24/7
How Weblium Affiliate Program Works?
Weblium Affiliate Program is basically our performance-based collaboration with you. You recommend our intuitive AI-powered Weblium website builder on the web and get paid for every single Pro subscription your referrals sign up for. As a result, both of us will make good profits. Sounds fair, huh? 
While you probably won't make millions of dollars with our program, you can still noticeably fuel your budget. So, let's figure out how you can make money with the Weblium!
If you are into advanced affiliate marketing, opt for ShareASale. Just for your info, ShareASale holds 55.7% of the market share. That's how powerful and reliable this affiliate platform is.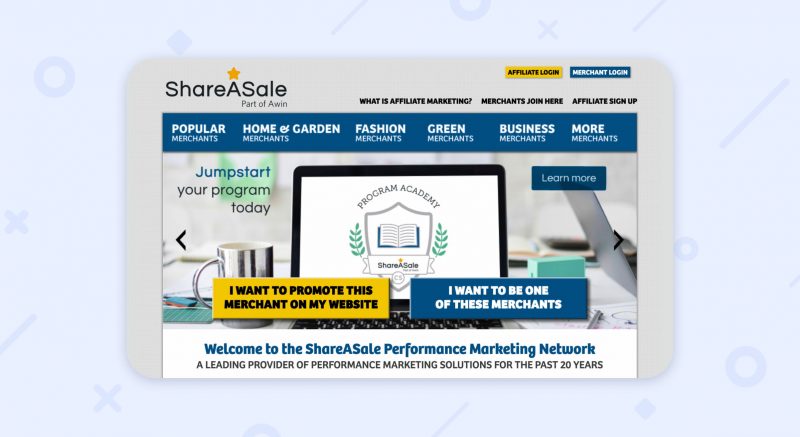 To start making your earnings with Weblium on ShareaSale:
Get registered on

ShareaSale affiliate platform

.

Create your partner's profile.

Connect to

Weblium Affiliate Program.

Get your unique affiliate link.

Promote Weblium on the web using your affiliate link.

Receive lucrative commission every time your referral buys Weblium annual or monthly Pro subscription.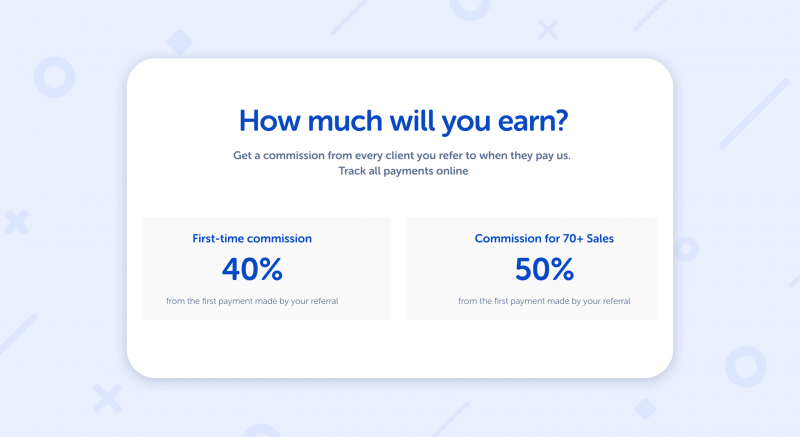 Make easy cash with Weblium now 🚀
Even though this affiliate option is rather advanced, you'll be guided all the time. So, you shouldn't really worry about that. 
In fact, Weblium Affiliate Program lets you earn as much as $1,000 a month and more! Last year, some of our partners even received $3,600 in revenue share. That's how sky-rocketing it can be, so you'd better not waste this chance!
How to Promote Weblium?
While it might seem somewhat challenging to you, it's very easy indeed! 
First of all, you need to identify your target audience. Once you know who they are, it's easier to create promos that will appeal specifically to the people you target.
The majority of Weblium customers are small and medium business owners who want to get sales online. That's basically your main target audience. 
In fact, there are many different ways to promote your Weblium referral link.
Social Media

. No doubt, it's the easiest option. You can share your personal referral link that you get after signing in to one of our affiliate programs. It will surely work even better if you also add some visuals. In fact,

you can use Weblium

marketing materials

. There are also banners of different sizes and designs in your affiliate profile that you can also use for Weblium promotion. It will save you really much time, while your campaigns will look really amazing!

 

Blogging. This option is really great if you have a blog. Even if you don't, you can still go for guest blogging. Just write a blog post on any topic related to websites and include your referral link in the text. In case you have no idea what kind of content you can publish on your blog to promote Weblium, please contact our Affiliate Manager Natalie

. She'll gladly help you!
Email Newsletters

. In fact, email marketing conversions are quite high. However, it makes sense to opt for this type of promotion only if you already have your email database. The good news is, you can easily collect your customers' emails using our cool Weblium

marketing integrations

. 

Paid Ads

. This type of promotion certainly demands financial investments and skills. So, you'd better opt for this way only if you have at least some experience and money. Even if you don't, it's high time to learn how paid ads work. Because of the large commission offered by Weblium as well as high conversion, all your investment will definitely pay off. Ready to give it a try?
Summary
As you can see, there is quite a lavish selection of easy sources of income on the web. And affiliate marketing is undoubtedly the easiest and worthiest of them. Join our Weblium Affiliate Program to crave your own way to riches now!