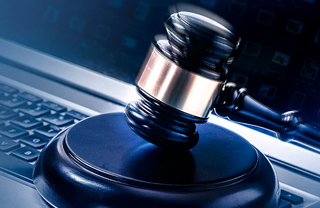 How Can a Startup Survive in a Cruel World? Interview with ehvLINC
How to attract an investor? What legal issues do startups face and how to prevent them? How do legislative differences impact businesses? We talked with Ivona Skultetyova, a researcher and lecturer at Tilburg University and a co-founder of ehvLINC. Legal Incubator, an organization providing legal support for aspiring entrepreneurs.
Ivona shared her thoughts on intellectual property, taxation, legal system differences, ways of funding a company, and ways to mitigate common issues that startups face at the beginning.
How did you come up with the idea of your project?
I've been active in the startup community around Eindhoven, the city with a long tradition of technology and design. One day, I was thinking how I can support the startup community as a lawyer. Together with my co-founder, we came up with the idea of making legal services affordable for startups even in the early stages of their business activity. That's a pretty unique offer today.
How does the project work?
Since I work at the university, I have easier access to the student community. We involve students because they are qualified enough and are looking for an opportunity to put their knowledge to practice.
However, we don't want to compromise the quality of our work so we also engage regional law firms that are supervising students' work. We assign students to a particular project (aka startup) so that they can see how their work can help it survive, grow and thrive.
Now we are positioning our project more as a platform, which startups can turn to if they want to connect with other stakeholders in the community or if they need legal assistance.
Who can apply for the assistance of ehvLINC? How do you select which business to support?
Unfortunately, our resources are limited, and we always have more applications than we can take. That's why we arrange an interview with every startup interested in getting assistance. We select them based on the suitability. Whether we can help them depends on the complexity of the question. Besides, we involve private actors and law firms to help us choose the most suitable startups.
Usually, our basic requirement is that the startup needs to have a team. The teamwork is extremely important and we don't accept individuals since they are less likely to execute a project or a business plan.
Secondly, they need to have an innovative idea and some steps taken for its fulfillment. For instance, a beta-version or MVP of their product, which is tangible proof that they are working intensively on the execution of their business plan.
Finally, we go deeper into what legal issues they have and how we can help them using the competence of students.
What were the most successful projects supported by ehvLINC?
One of the most successful startups was ATO-GEAR whom we helped with legal matters. The company put the product on the market this summer and has already had several rounds of private investments.
They created a wearable intelligent shoe sole, which is helping you to develop a proper technique for running. It collects the data on how you run and how you position your feet. Besides, it tracks you with GPS to show the route you've taken.
Let's talk about the business climate in the Netherlands. Is it favorable for doing business?
Indeed, it is. In the Netherlands, you can easily get a loan, while the authorities can serve people for free. They organize a lot of workshops and meetings for people who want to start a business, making it easier for them.
Also, in recent years, the government has been trying to remove the obstacles to starting a business. Right now, you don't need any capital to start a company, which is very good for small and mid-sized businesses.
What about Eindhoven? What makes the city so attractive for startups?
The city of Eindhoven has a very well-known and successful technological university, where students from all over the world are developing projects that can potentially become startups in the future. After finishing studies, they can go on to launch their own startups based on the university projects they had. So, we have many young engineers in their early twenties, who have never really had any other job apart from being entrepreneurs.
Some of the companies even remain on the campus. There are even designated spaces and services for the companies that came out of the university.
Also, we have big technology companies, such as Philips and ASML, that were interested in finding new solutions and now run several projects in the city, supporting startups. I guess it creates an environment where the startups can thrive. It's not as large or interconnected as Silicon Valley or Berlin Startup Ecosystem but we're gradually going there.
Another feature of our ecosystem is that it's very hardware-oriented where we don't do web applications or software alone but we do hardware combined with software. Of course, hardware startups are more capital-intensive and more costly to develop. That's why it doesn't go as fast as in software-oriented startup ecosystems. But I think that education, governmental support, and the involvement of corporations is the reason why the startup ecosystem is where it is now.
How much time and money do you need to start a business in the Netherlands?
You don't need a starting capital if you want just a limited liability company to start a business. The registration of a business can be done within 2-3 days for about 700€.
Of course, as time goes by, you'll need to maintain that legal entity so you will need to invest a little bit more into the auditing, administrative staff, and all the formalities. So I wouldn't say it's completely costless.
Where can entrepreneurs get funding for their projects?
Banks have special programs for starting entrepreneurs where they can take some loans for the very early stages.
We also have governmental venture capital funds that focus on startups. Every region has its own fund that offers convertible notes for startups, i.e. a loan that can be turned into equity/shares. Actually, this is the first investment for many startups. Unfortunately, there are not as many private venture capital funds as we would want.
Now, there's also a possibility to do crowdfunding like in other countries, which is also pretty convenient.
How does the taxation system work in the Netherlands?
The taxes here are progressive, so the more you earn, the more taxes you pay. There's a basis that is not taxed for newly registered companies with low incomes.
Are there any ways to reduce the tax burden?
There are certain rules that say that if you are doing research and development (R&D), you can qualify for tax deductions. That's how the government gives the green light to companies dealing with innovation and deducts some of their investments into R&D from the taxable income.
So although the taxes are huge, the government invests a lot in building the ecosystem. This way, the money is not lost. It's put back in the system to support startups.
We provide some tax advice, which helps startups save some money with all the tax deductions. This is the primary area where we help to make startups more legal-savvy.
How does the Netherlands deal with digital business? Can you register a business from another country?
I think the Netherlands is not a leader in this field. It could be Estonia, where you can establish a business without ever going to Estonia. You can even become an e-citizen of Estonia.
In the Netherlands, if you want to start a business, you still need to show up in the country at some time. You don't have to live in the Netherlands necessarily but you need to have a Dutch bank account. If a business operates only online, it can have problems registering as a Dutch company. Certainly, there are some agencies that can arrange that for you and register a sort of a "letterbox company". Yet, there are some procedures in place, and you'll need to be present at some point.
Besides, if you have a company outside the EU, you will need to meet more requirements, and the procedure will be a little more complex.
How important is legal support for startups? What problems can it solve or prevent?
First of all, the protection of intellectual property is very important. Companies (especially engineers) tend not to think about it in the early stages. However, even if you present your invention to too many people, it can become unpatentable.
Another big topic is personal data security and privacy. There's a new regulation coming up in Europe that will influence all the companies dealing with the personal data of their users. This regulation will apply to all countries within the European Union, regardless of the company size. All companies that collect and store personal data of their users will have to abide by these rules, which are very complex and one of the strictest in the world. The fines are huge in case of their breach. That's one of the aspects where we try to protect businesses by advising them on the issue.
Furthermore, when an external investor comes, you will have to be prepared and have all your legal household in order. This will show that you are a professional and ready for the investment. Besides, if investors are doing their due diligence and find something they don't like or which is legally not in order, this could be a deal-breaker. Therefore, we're also trying to prepare startups for a potential external investment.
What are the most common issues that startups face at the beginning?
The most common problem is that the people starting a business have to understand that they are not only working on a product but also have to pay attention to business aspects. They need to do marketing, deal with potential partners, investors, and customers.
So, they either need to build a team of professionals who can do all these things or switch between their roles if they don't have a specific person assigned to each task. This kind of versatility is what they sometimes fail to understand. This is especially common for people with a very specialized background.
Of course, there are also problems connected with access to finance and legal issues.
Can a company prevent intellectual property conflicts?
In our ecosystem, it's very easy because we cooperate with the Dutch Patent Office. We have an assigned expert in this field. All startups that are admitted to the project first go to him to make trademark search. This way they can see whether their name or logo may be compromised by an already registered trademark.
In the early stages, when you don't have many customers and when the logo is not connected with the brand, it is very easy to change it.
We try to resolve this question early on and have them register a trademark so that they can be sure that everything is organized well from the legal perspective.
What legal form should a startup choose when founding a company?
I think the most suitable legal form for startups is a private limited liability company (LLC in the US and Ltd. in the UK). It's just a standard company where you can determine a lot of aspects of the internal structure and have flexible shares. This way, you can arrange most things, according to your wishes or those of your investors.
It's important to make the legal form flexible enough to meet investors' demands. This way, it won't pose any problems for investor-startup relationships.
A minority of startups choose a partnership form because it's even cheaper to establish. Of course, the natural drawback of partnerships is that partners have unlimited liability and are not protected from any losses that might occur.
How can differences in legal systems around the world impact the startup? What should the founders do to mitigate possible issues?
That's quite problematic because startups start to think of their international expansion very early. It happens much earlier than in case of big or mid-sized companies.
We have startup teams of 5-7 people who are already thinking of expanding to Scandinavia, Germany, France, and so on. That's obviously a problem. The only solution I see is to find a partner abroad who could better acquaint them with the local market conditions and mitigate any issues.
Therefore, in our project, we try to connect startups with foreign students who may help them with the research of different legal systems. For instance, we have one startup that has opened an office in Portugal. We also have Portuguese students who may help it to check if everything is in order and if Portuguese laws are complied with. Yet, we're only testing this now, trying to figure out whether we can somehow involve foreign students in these expansion efforts of the startups we're working with.
Do you think that startups from developing countries should consider moving to Western Europe or the US?
I think that they are sometimes compelled or forced to move by their investors. Many companies move to the US or UK so that their investors could have their shares in the legal system, which they know and understand. It happens often, especially with American investors.
However, there are alternative ways to raise funds. For instance, there's Initial Coin Offering (ICO), a new way of raising funds, which is completely digital. Besides, a lot of the founders are now from Eastern Europe. They have some legal entities in a country that has a favorable climate for digital technology and cryptocurrencies while living in their country of origin.
Thus, I think moving a company abroad will soon be irrelevant because companies will exist in a digital space.
Right now, companies are raising a lot of money through ICO from people all over the world. Even startup teams are not from the same place. For instance, you can see one founder from Portugal, one – from Russia, one – from the UK. So I think it becomes less important where you are originally from or where you are at the moment physically.
Is it worth registering a company in another country to avoid excessive taxation and seem more trustworthy? 
It depends on what you are trying to achieve. I don't have personal experience with that. I think, to some extent, it's a formality. There are processes where you can find a company in the Netherlands or UK, and then establish its branch in whatever country you live in.
Personally, I would do it only if your investor required it or in case your customers are in that country so that they can work with a company that has a familiar legal form. But usually, businesses shift due to taxation reasons. In this case, they need to determine whether the advantages outweigh the costs and what kind of benefits you want to obtain. Otherwise, it doesn't make much sense.
Some investors may consider the company more credible if it's located in, say, Western Europe. Yet, I don't think it matters much. In the long run, they will know who is actually working in the company and the formal registration of the business won't matter.
What does a startup need to attract investors?
When I speak to the investors, they always emphasize that the most important thing in the startup is a balanced team that can execute the idea you're offering. Everyone should know what their role is and what part of the business plan they will be focusing on.
You need to have the idea well worked out in the business model so that you not only master the innovative part but the business part as well. You need to clearly understand who's your customer, where's your market, how to get on the market, how to target the customer, and so on. This is something people often underestimate or forget to work out properly.
Finally, you need a short and understandable startup pitch that will make you stand out from the competitors. Investors are always short of time and they see a lot of ideas every day so make sure you present something worthy of their attention. Besides, have all your facts checked because there's no second chance to make a first impression. However, one of the problems I notice is that pitches are often done by non-tech people that don't understand the technology well enough to deliver their idea to an investor.
How to choose which investors to approach with your idea?
It largely depends on where you are and what investors are present in your environment. In our case, the investors are mostly related to public funding and they are, of course, different from private investors. They have to comply with some formalized requirements.
With private investors, it's more subjective but it's also good to do some background check on who the investors are, what types of companies they have invested in. By doing that, you can extrapolate whether you will fit in their portfolio or not.
Is it harder to apply for public or private funding?
I think it's more difficult to "crack" a private investor, as their financial interest is extremely strong. The first thing they will want to see is how they're going to get their return on investment (ROI). Usually, they have their own investors who they need to provide with ROI reports.
With public funding, the objectives are more than just ROI or financial interest. They tend to support innovation and ecosystem in general, giving chance to young entrepreneurs. That's why they are usually not as strict and tend to give smaller investments allocated to a larger number of entrepreneurs. They certainly assume that some of the money may be lost.
Weblium has always supported entrepreneurs with great ideas. Get your professional website built at the price of hosting and domain name.
Learn more