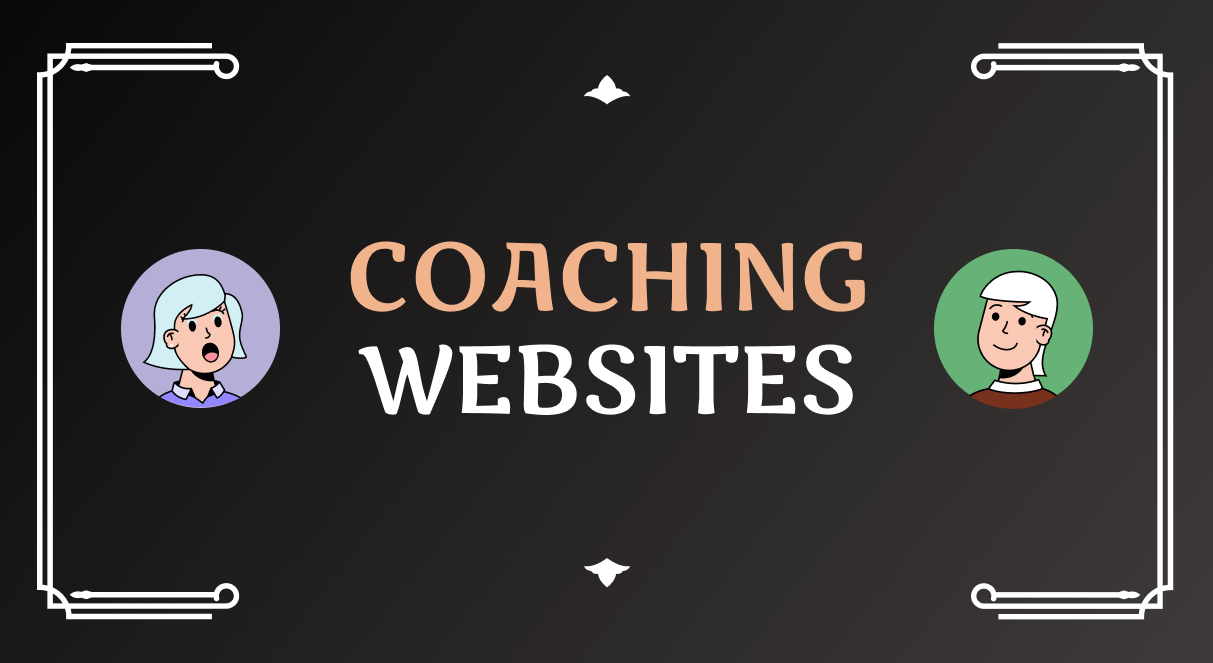 10 Great Coaching Website Examples
There is a popular belief that life coaching business is destined to become a failure. Some say, life coaches are not experienced enough to consult people about important things, while the audience cannot always apply offered solutions to their situations. Nevertheless, there always will be skeptics. Meanwhile, focus on developing an amazing website instead of trying to prove them wrong. Here are 10 awesome examples for inspiration.
First of all, we want to present our free coaching website template. You can start your coaching website for free with this template. Just Login and try in action our website builder 🙂
Try coaching website template for free 🙂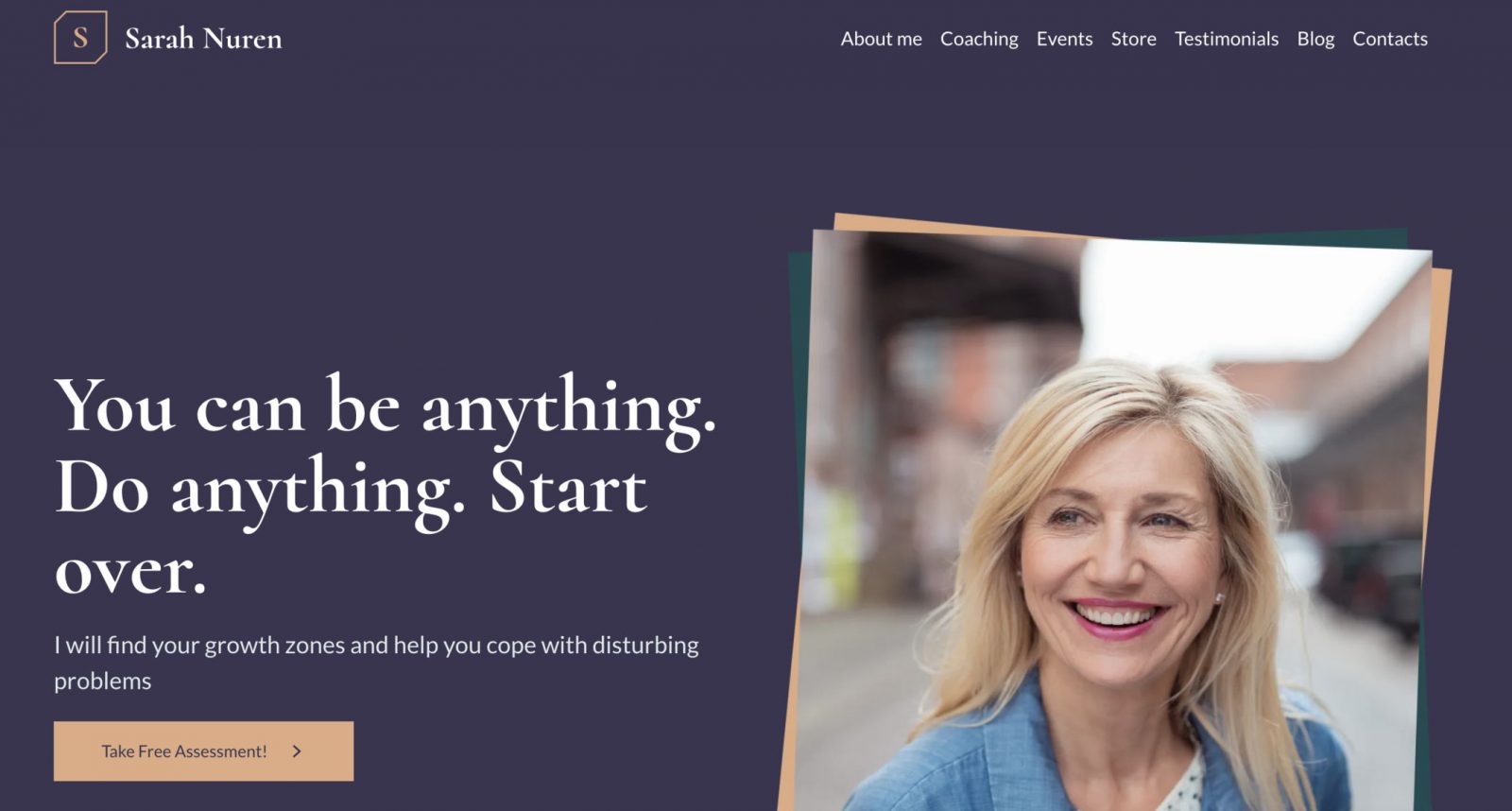 So, let's go to see the best examples 🙂
Insight Coaching – beautiful life coaching website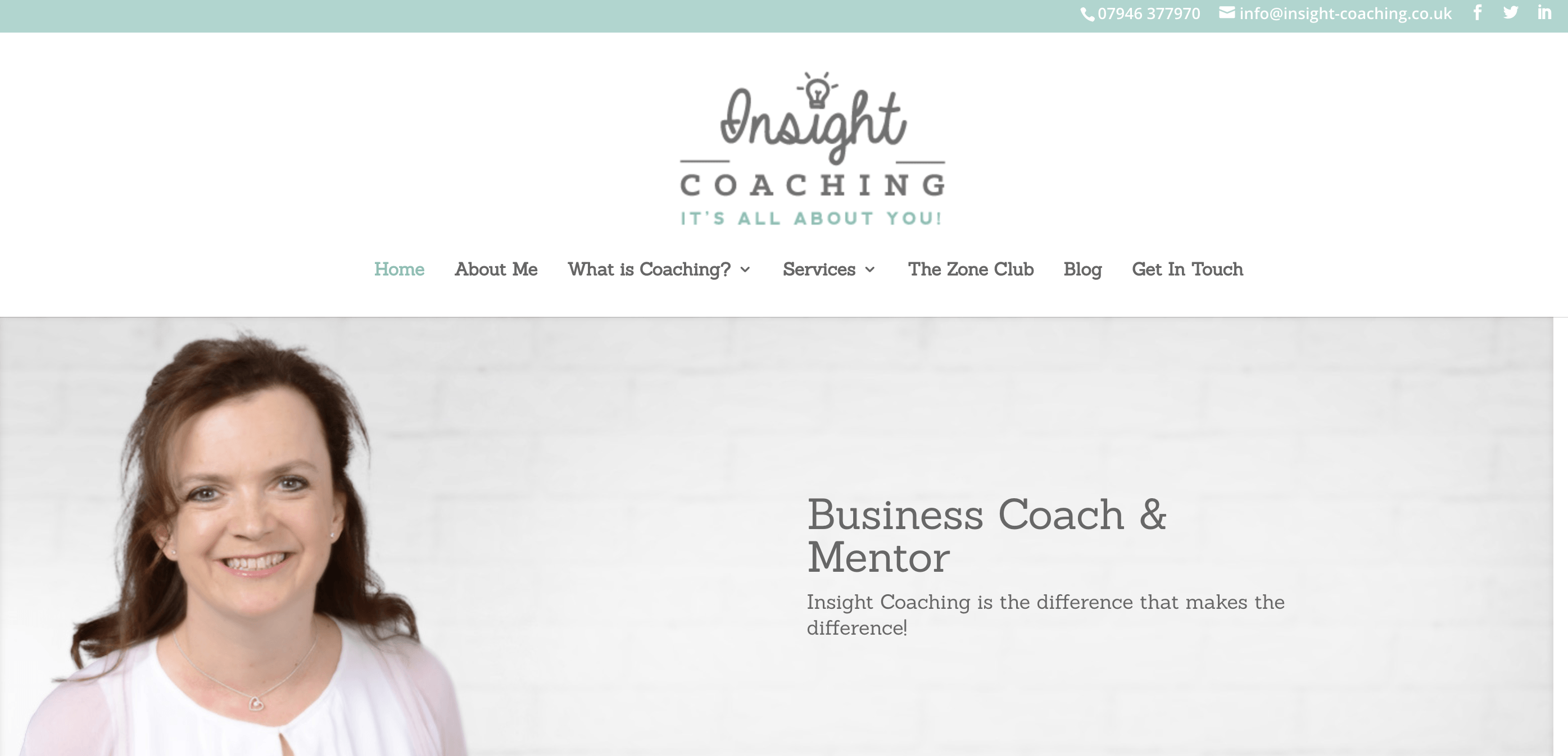 One of the best things about this website is that it starts with the explanation: what coaching is and how it can be helpful for you.
Even in case a user lands here accidentally, they see a short explanation and "Click for more details" link, discreetly placed below. A call to action is not aggressive, just like all the other CATs on the site. The homepage is very informative. Texts are written in a friendly manner, and the color palette looks very relaxing.
A bad factor of this website: Not Secure.
View website: http://www.insight-coaching.co.uk/ 
Cortney McDermott – the example of the life coaching website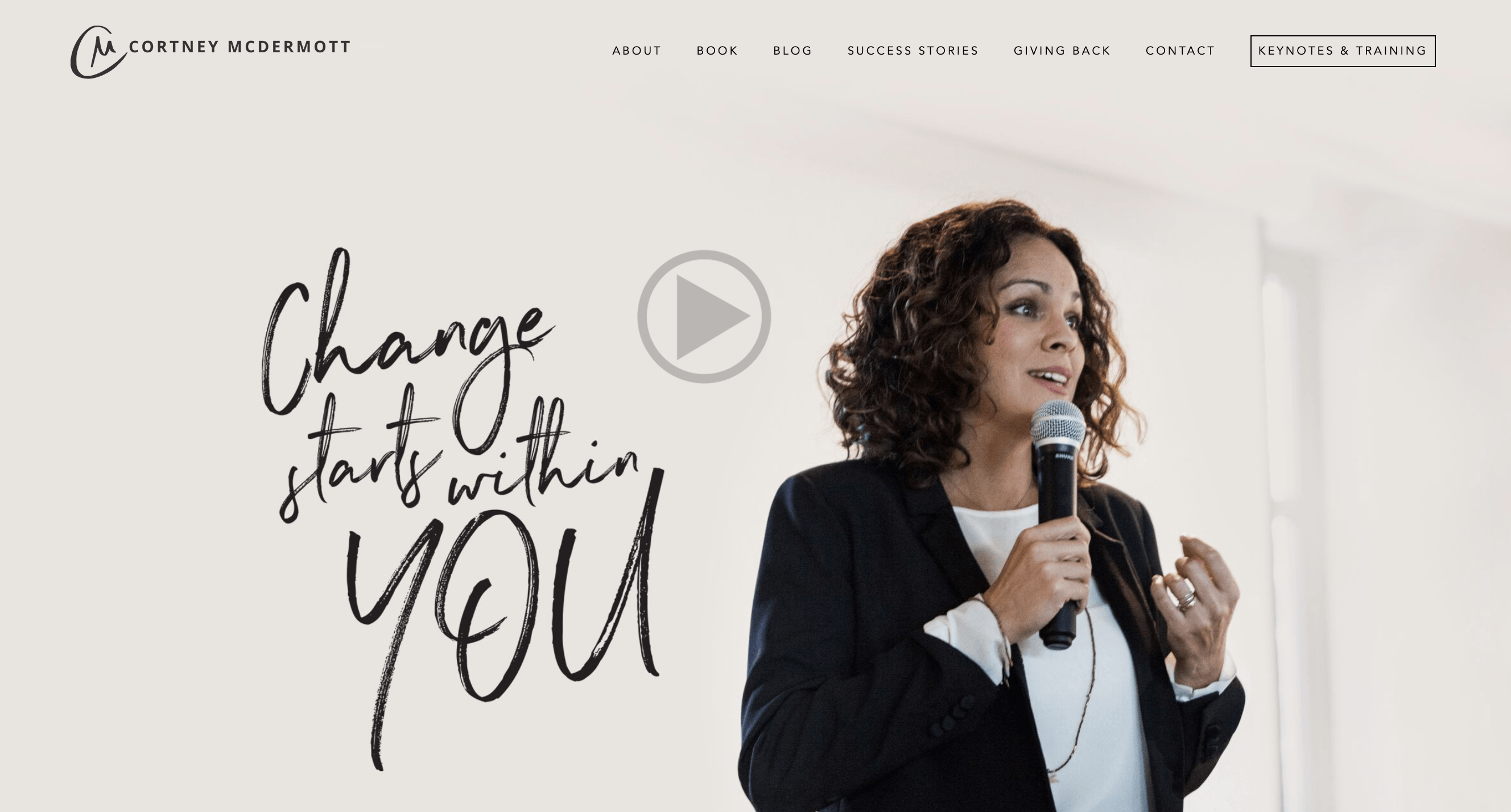 Your meeting with Cortney McDermott starts from the moment you open her site. There is a high-res image of the coach and a handwritten slogan — "Change starts with you."
A Play button opens the video by Fox 32, where you can see the coach in action. The list of partners that appears with the next scroll proves her credibility and encourages her to subscribe to a free weekly digest. The navigation and website blocks are well structured. Beige and white together with black wording make the design elegant.
View website: https://www.cortneymcdermott.com/
Wild Sacred – best coaching website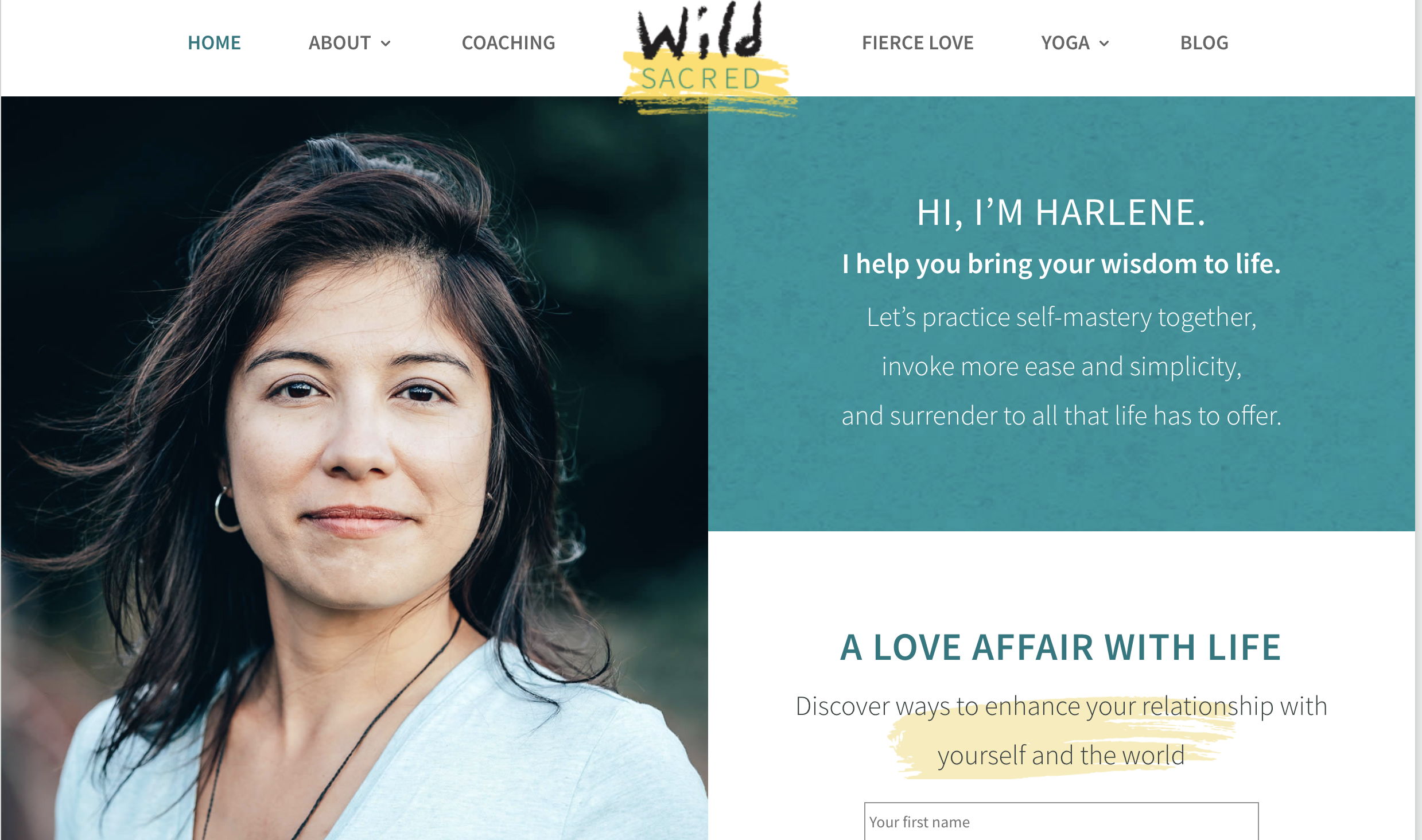 This website has a simple block structure and praises simplicity in general.
Users meet Harlene, smiling, and promising to invoke more ease and simplicity. Bright contrasting colors make the site lively and energetic. Personal photos, also bright and crisp, show a person who can be a good example to follow. This might sound like a very subjective estimation, but the subjective factor is exactly what makes a person choose a coach. Wisely placed CAT buttons with smart copy encourage to interact.
A bad factor of this website: Not Secure.
View website: http://wildsacred.com/ 
Create your own website for free 🚀
Amber Chalus – coaching website design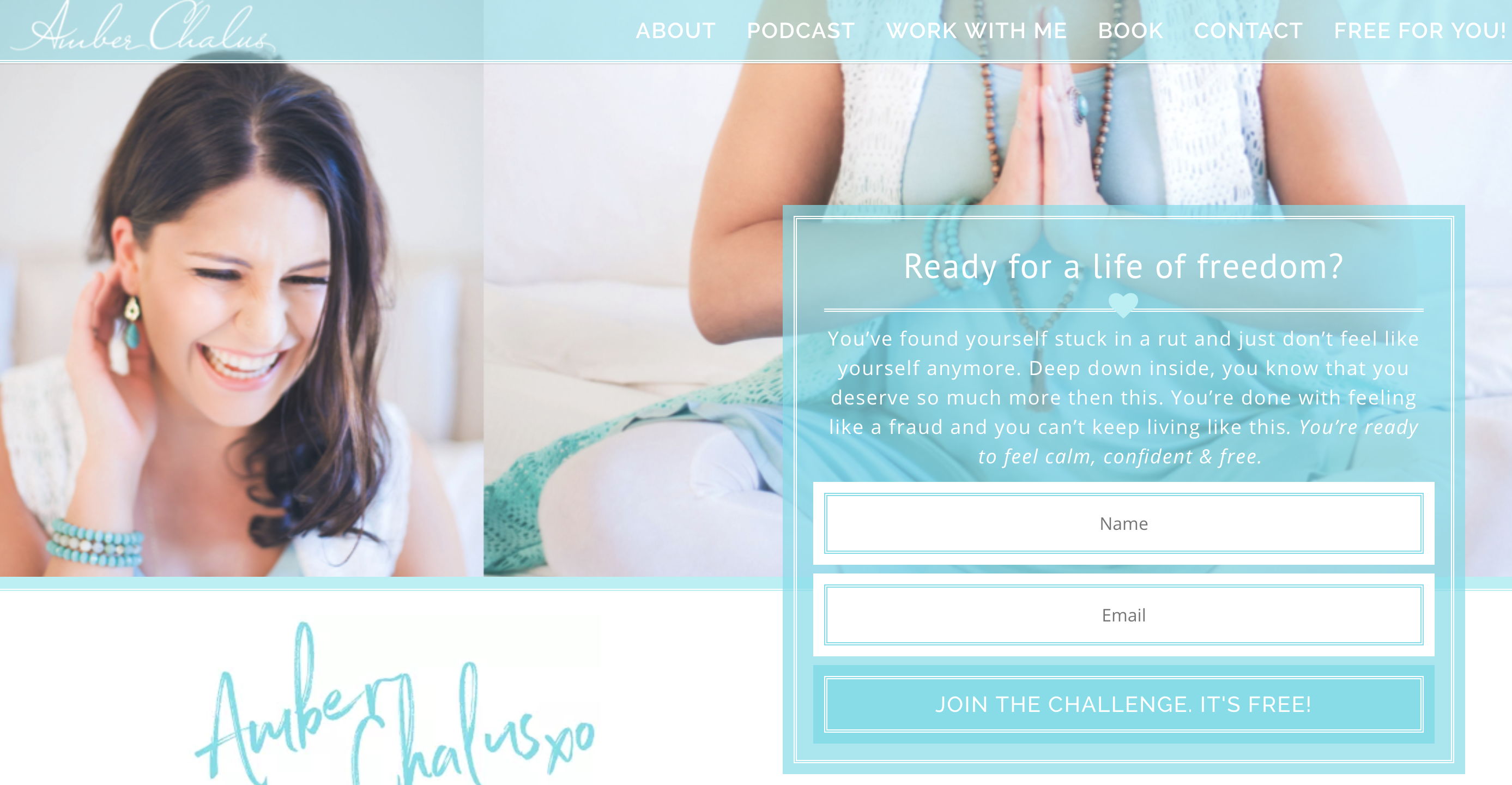 Pleasant white and turquoise colors, nice wording, a smiling coach — it all looks like you are in a good place. Pay attention to the copy: Amber Chalus explains her services through hypothetical situations, emphasizing that things you can achieve are bigger than you might think. Users can subscribe to a free newsletter on the first scroll on the homepage — a good move to connect with potential clients.
View website: https://www.amberchalus.com/
Elizabeth Rider – coaching website example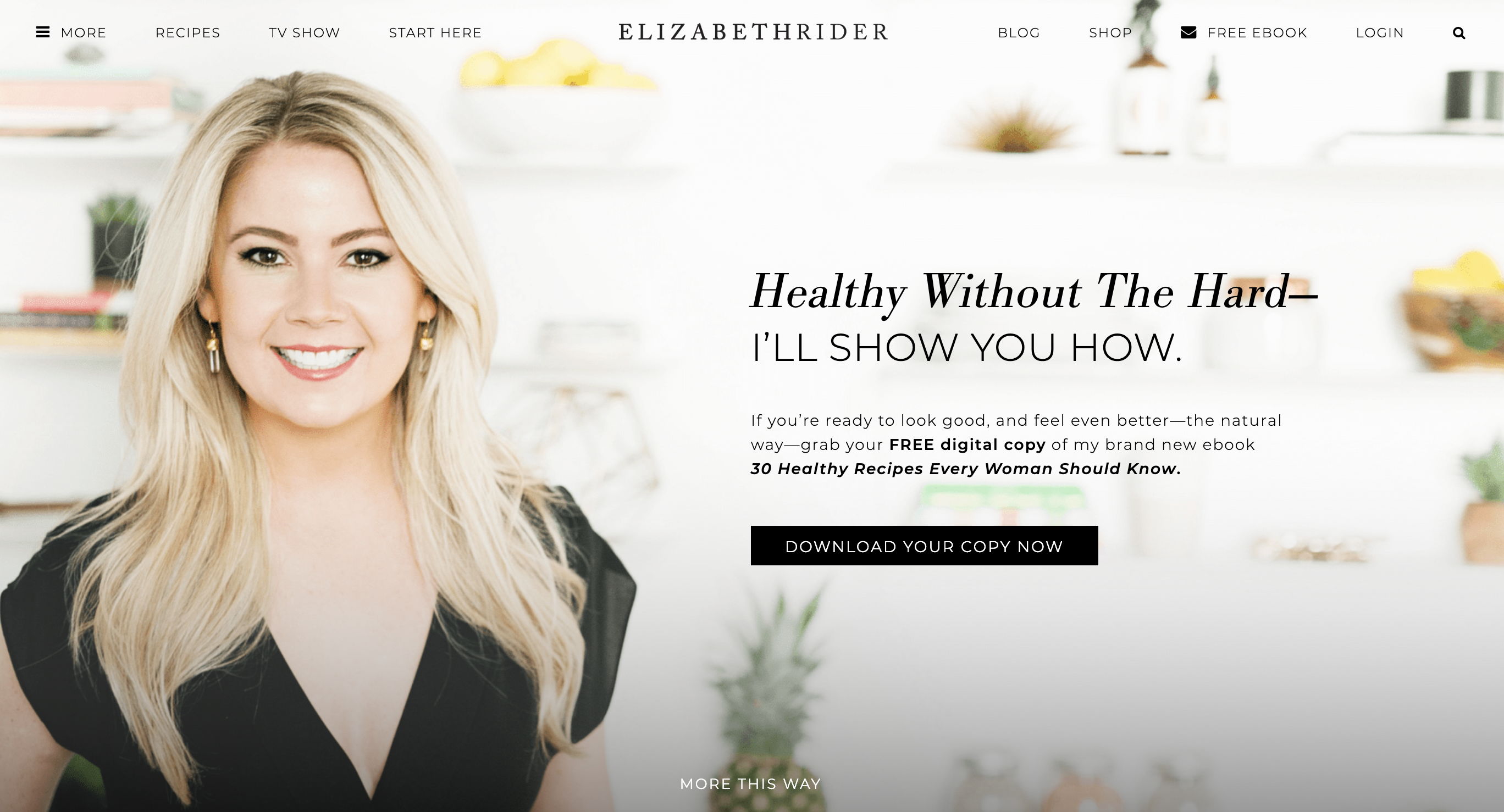 Elizabeth Rider is very straightforward. She meets a user with a solution to their problem: she can show how to start a healthy life without suffering, how to leave junk food behind and don't feel like you are in The Hunger Games. The navigation is smartly organized. Links to the main sections are located at the top. A click on More opens the side menu so everything is accessible from the first scroll on the homepage. The host also offers a bonus — a free copy with 30 healthy recipes.
View website: https://www.elizabethrider.com/
The Courage Practice – coaching website example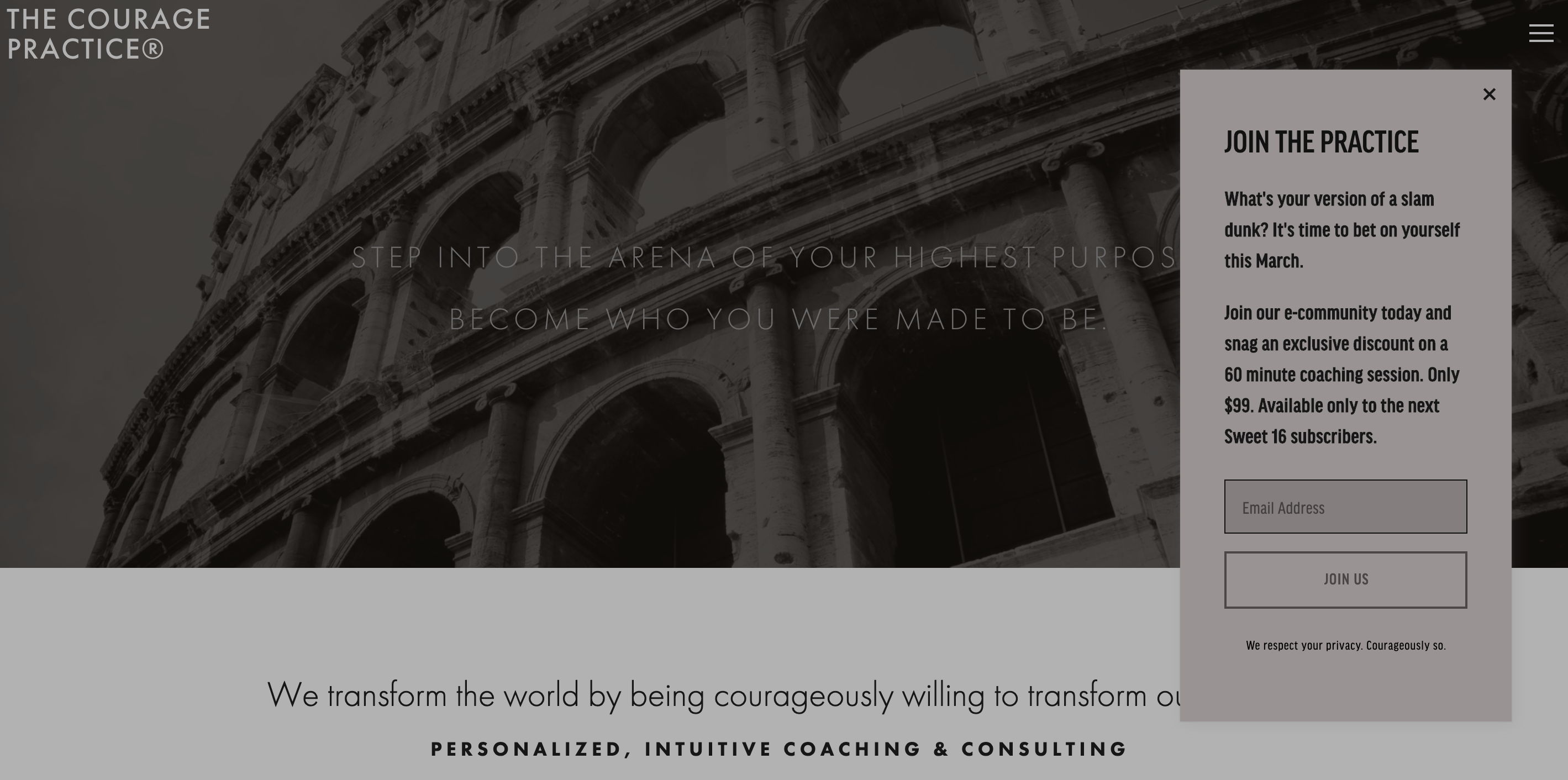 While the examples mentioned above are focused on the personal development and confidence, The Courage Practice strives to create an image of the highly professional service that can deal with issues of any scale, sphere, and complexity. Below the copy on the main page, users discover what assistance they can get. Abstract images in warm colors contrast with the first slide as if illustrating the positive changes that wait for you.
View website: https://thecouragepractice.org/
Skybound Coaching & Consulting – website example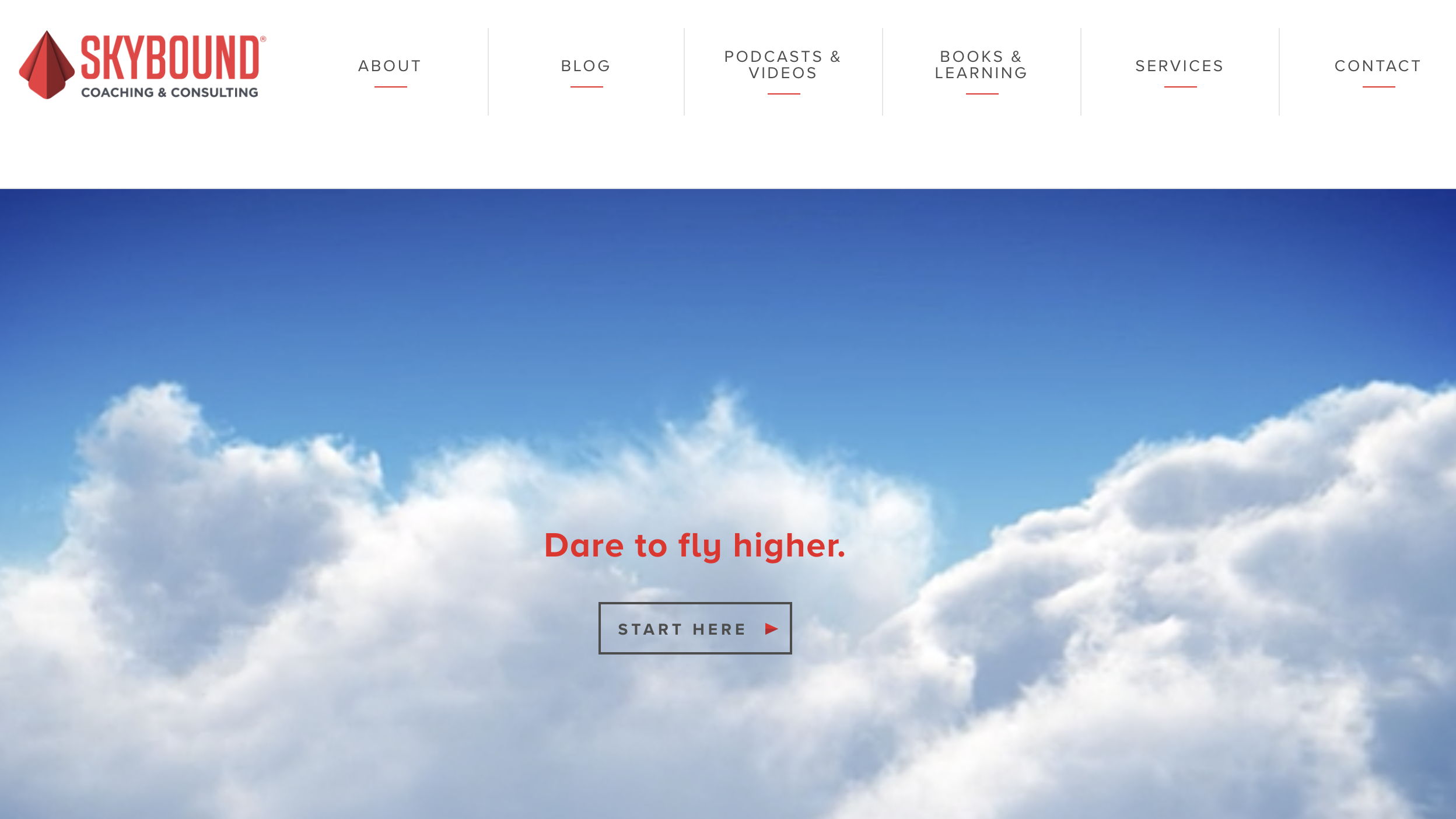 This is an excellent example of a business-oriented approach. The hypnotizing animation, challenging slogan "Dare to fly higher" written in red letters, highlighted menu points — someone wants you to decide that it is the right time for personal development and ensures to help with.
The minimalistic design and convenient navigation help to focus the attention on the opportunities and CATs.
View website: https://goskybound.com/
Kimberly Buchanan – great life coaching website design example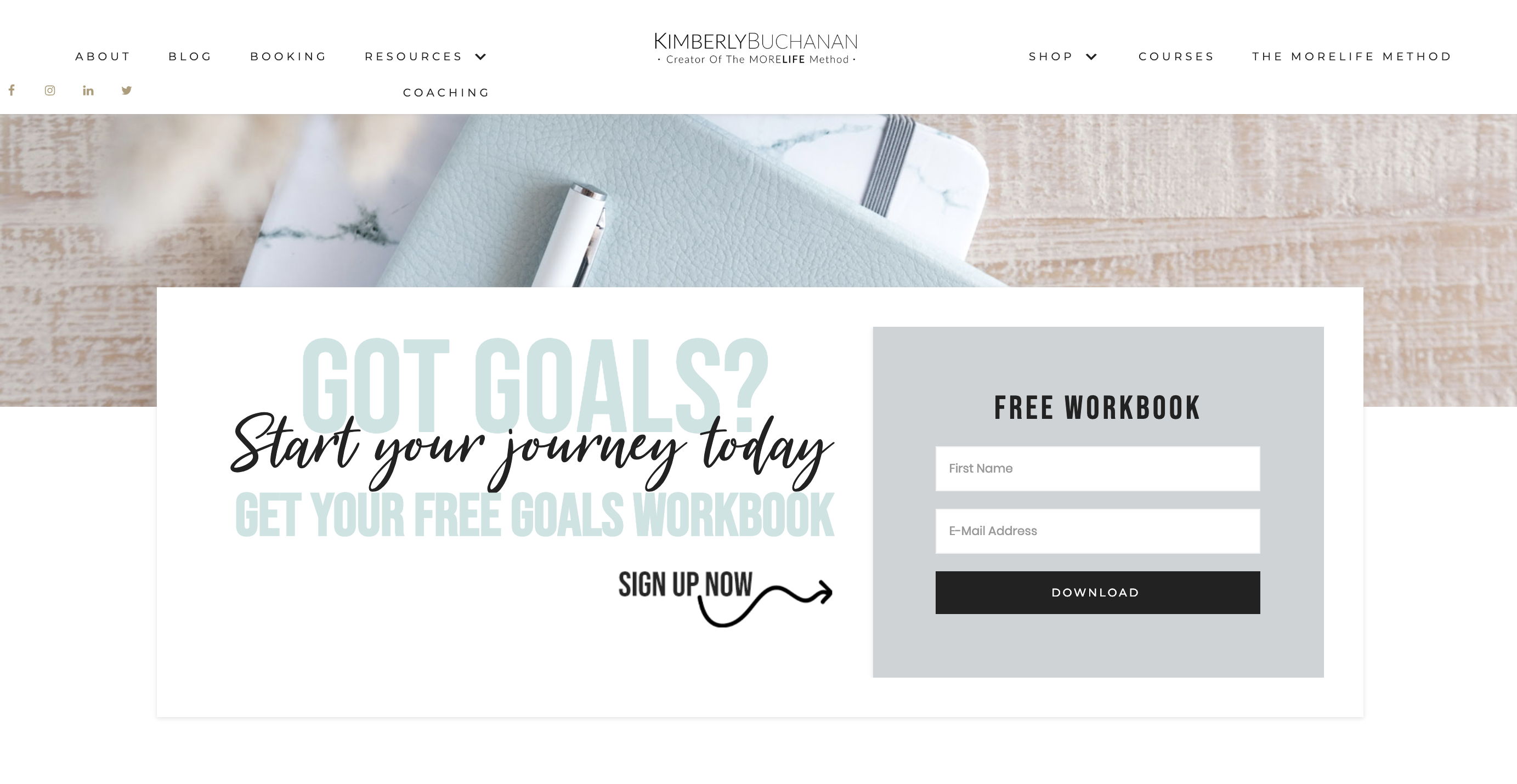 This is an example of a really great design. Wooden textures and slightly different pastel tones of turquoise, lavender plants, and cozy blankets, nice lettering, some golden accents — it all calms you down and helps to focus on life planning. Kimberly Buchanan introduces herself as the creator of The MORELIFE method and includes several logos of companies she has cooperated with. The good website navigation makes it easy to figure out the rest.
A bad factor of this website: Not Secure.
View website: http://kimberlybuchanan.com/
Melissa Ambrosini – personal coaching website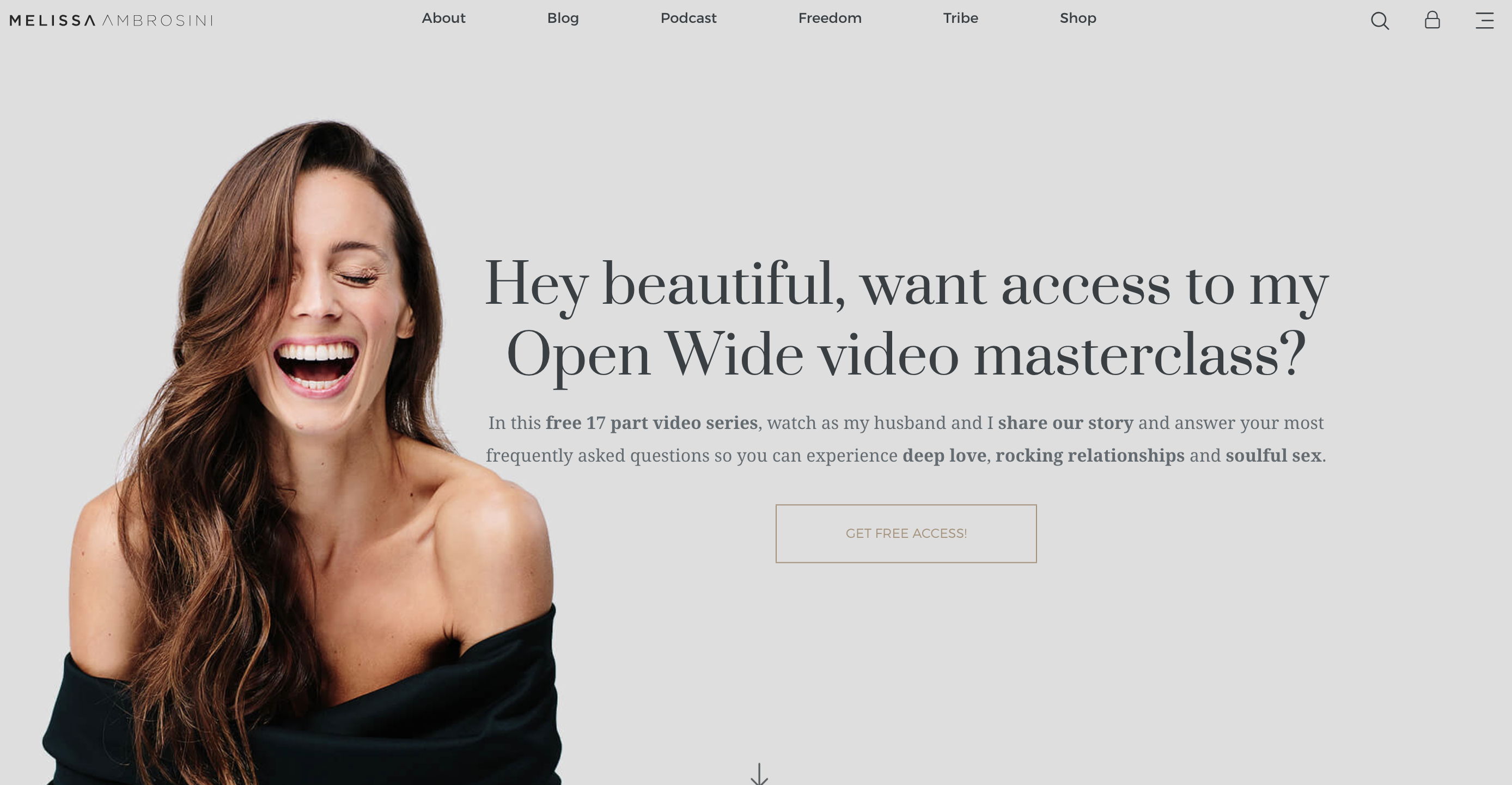 Melissa Ambrosini knows how to attract users' attention. The greeting "Hey beautiful" and free video series, just like the image of the happy coach, help to gain users' trust. Altogether, they make believe that this person can teach how to be happy. Smooth animation, an arrow for scrolling the slides, and smiling faces guarantee positive user experience. Short videos and testimonials add to the coach's credibility.
View website: https://melissaambrosini.com/
10. Heidi Rose – life coaching website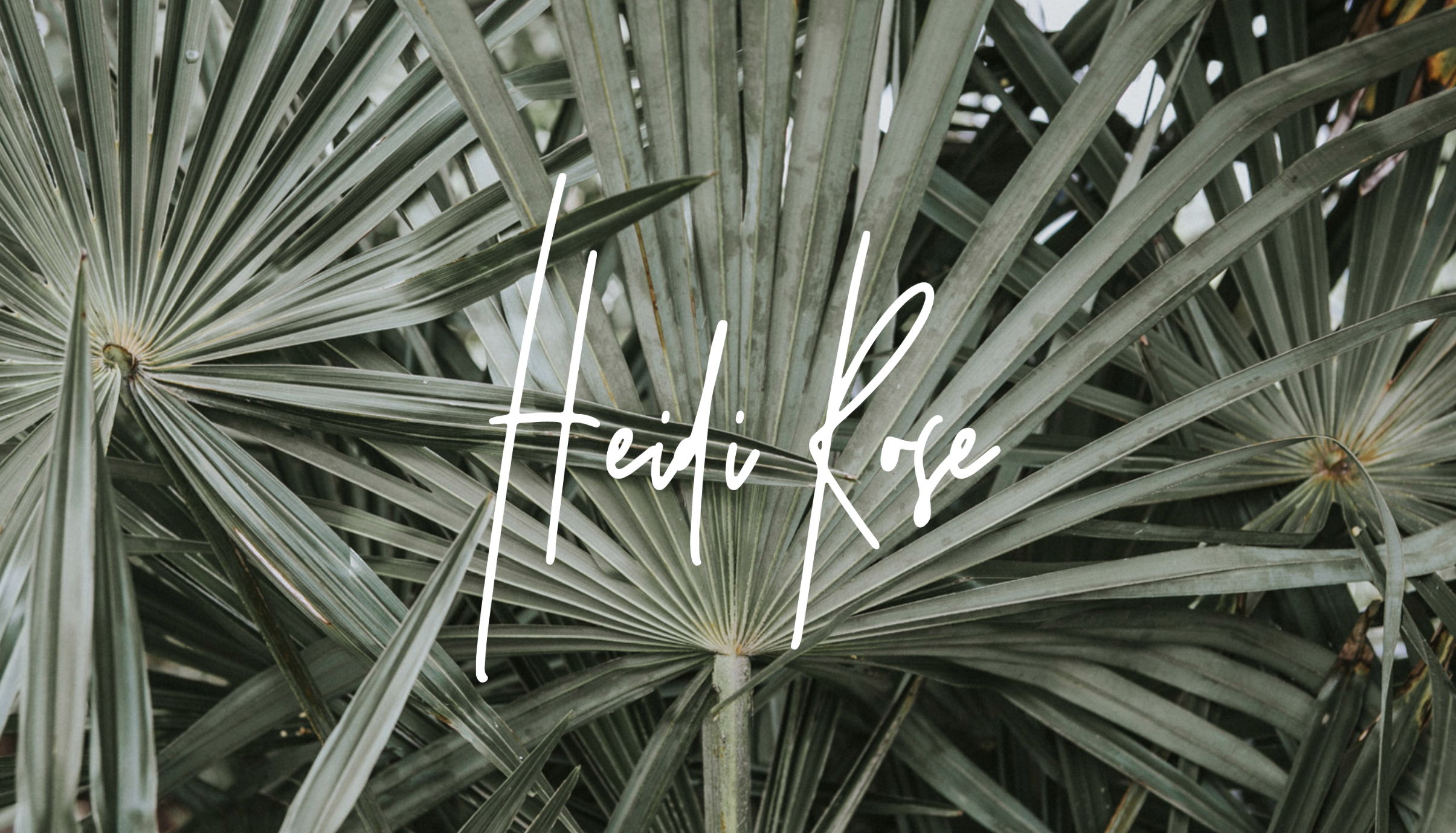 We left this one for a dessert. When users open this website, they are puzzled for a couple of seconds: it looks more like a photo from a resort than a life coaching website. The next scroll reveals it all — it is an invitation to "create your online sanctuary." Actually, Heidi Rose is a lifestyle coach who turned into a website designer, but she still can help you to discover the meditation techniques.
View website: https://heidirose.com.au/