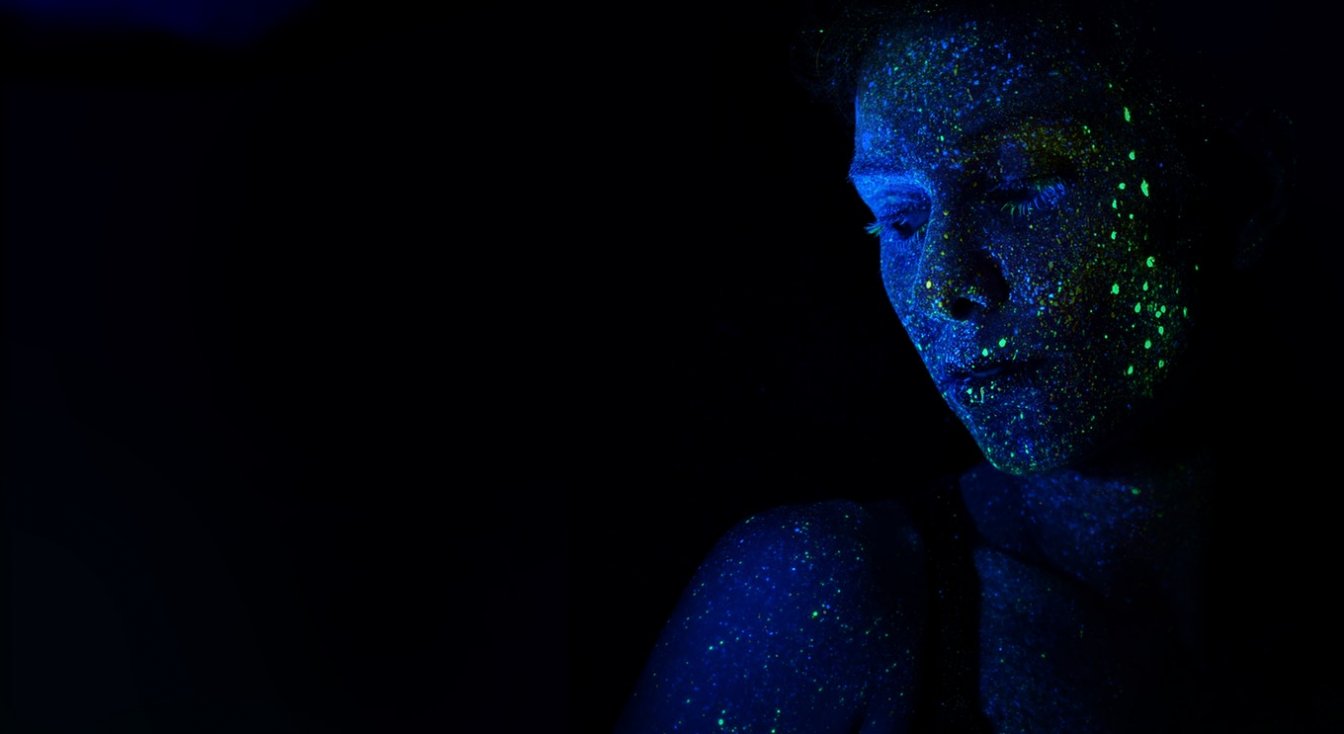 Artificial Intelligence Examples and How It Works (Upd: 2023)
The implementation of artificial intelligence to the website builder that we all know and have got used to will significantly influence the common main goals that we set for the site, whether it is growing the conversion, increasing the number of website visitors or reducing the bounce rates.
Could you imagine this: you just provide some content like images, videos, products, text. At that moment, a complex analysis process takes place, and then you get your wow-result – the modern, elegant, easily-to-update AI website.
That is not magic, that is AI!
The whole industry is coming to this. The Future is now.
This is a solution that will change the whole process of WEB-development design forever!
What is the essence of an AI website builder?
AI website builders are the next and inevitable logical step towards serving the small or/and medium-scale businesses & answering their demands in the digital world.
Each user sees his own version of the page design, while the design is processed and selected using artificial intelligence; the data about the visitor is taken from the DMP platforms.
How does AI work?
Let's try to assess the performance of "intelligent" sites as a consumer. The user formulates one or a series of questions. An AI assistant processes the request and creates a website that is strictly base on these requests, business niche, favorite web design, and many other important factors just in a few minutes!
The simplest example: "What is the color you love?", – "Green" – and then you watch how the AI automatically generates the most crucial website components in your favorite green color.
AI will select the desired color scheme, «think about» the functionality, as well as other important website components. You will only have to download the necessary content and make some adjustments that may be required if the machine will incorrectly interpret your website's goals.
It is worth mentioning that artificial intelligence determines the design, main website sections or color palette of the site depending on the type of your business and its peculiarities, its main theme and the trendiest design motifs on the web.
For instance, artificial intelligence is able to control the website analytics and make some share improvements, sending the offers to your inbox. You can apply all the changes in just one click and immediately see the result on your website, analyzing the increased profits. Also, artificial intelligence can run A/B experiments on the website.
Even today, being on its early stage of progress, a good AI website builder easily copes with the creation of modern portfolio websites, business sites, promo web-resources, and landing pages – these website types that are in high demand are the easiest ones to make. In fact, AI has almost infinite possibilities in website creation.
The visitors to your site will never guess how much money you have spent on your website creation (in fact, there are certain cost advantages when you choose an artificial intelligence site builder): the system can customize the colors according to the images that you use, text can be superimposed on the pictures, and the face detection function will never hide the subject in the image. Sites look good and adaptive so that they will look great on any device of any size, as well as on smartphones.
The main advantage of the product is that you can create a website within a few minutes! You can easily set it up and update, just like your Instagram.
What it's all about?
Artificial intelligence has made it possible to create sites that perfectly cope with the advertising of goods and services. A competently configured website can immediately show the visitor a product that satisfies his needs. As a result, the visitor will not have to look through hundreds of uninteresting pages in search of a position to be picked up. The program independently analyzes a number of criteria, finds additional data and provides all the necessary information.
The goal is to increase the conversion of each website by personalizing it. So, you do not have to spend additional money to create certain landing pages or advertising banners for each product category!
Artificial intelligence website templates examples:
View Demo: https://travelagency.weblium.site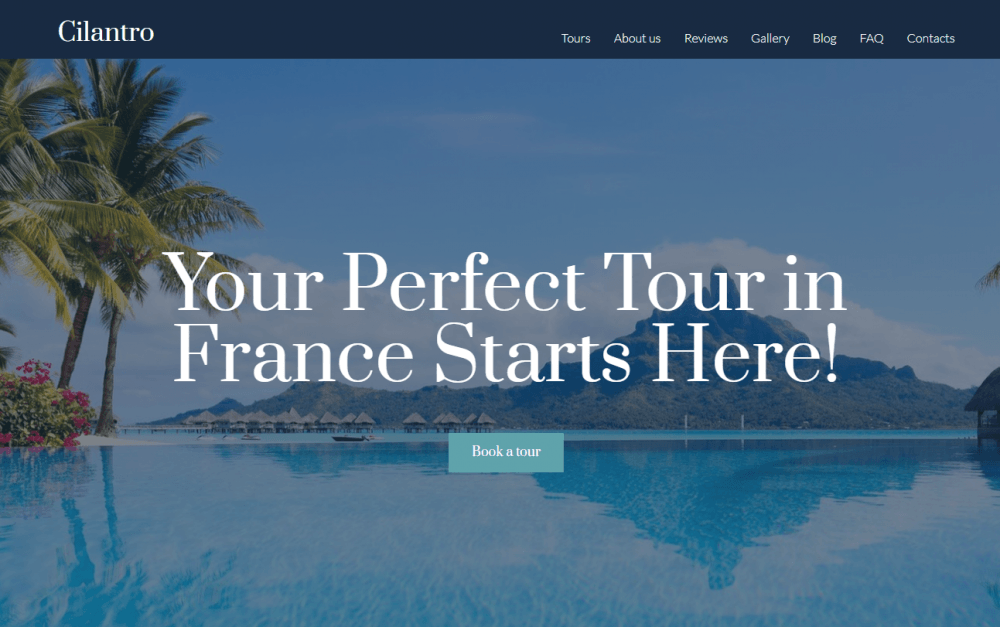 View Demo: https://mobileapp.weblium.site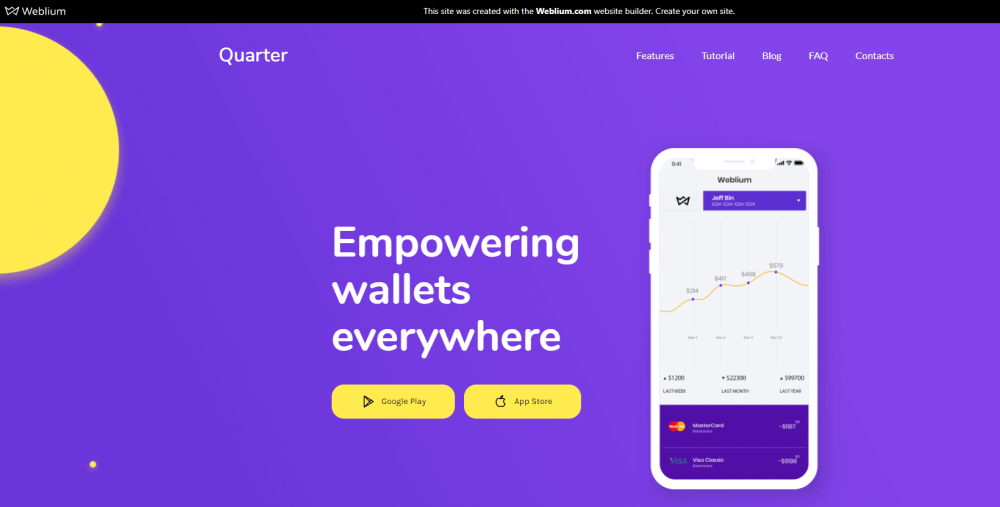 View Demo: https://cafe.weblium.site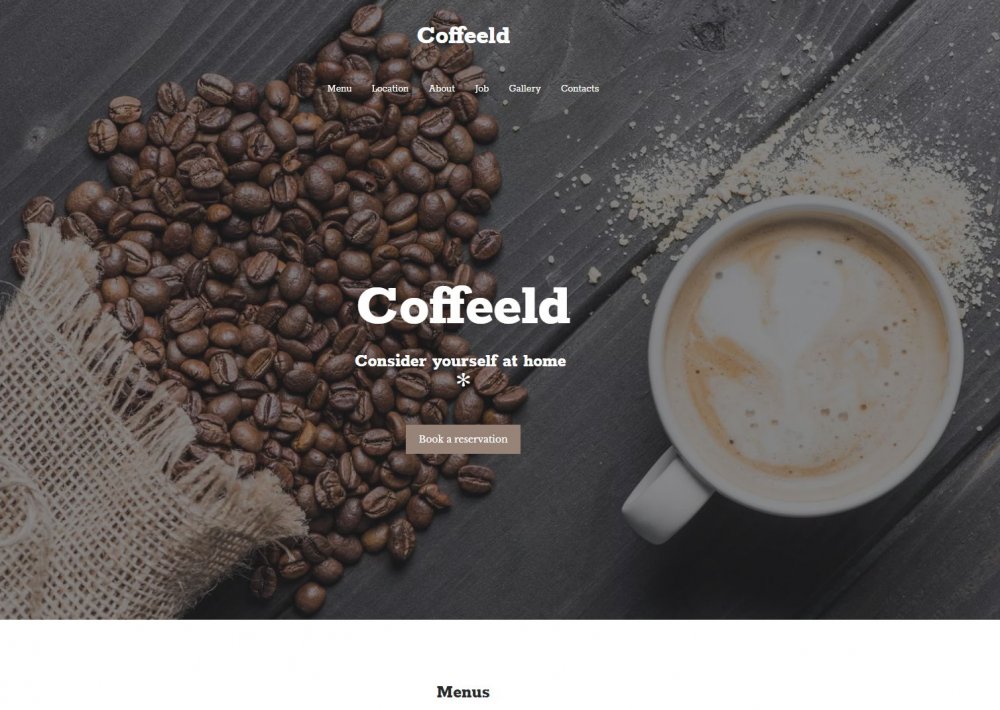 Then, it offers you several different styles of templates to choose from.
After completing the first steps, AI will offer you to create the website. In a few minutes, you will get your ready-made website template and a list of useful instructions. These personalized templates look modern, rich and really impressive!
These websites resemble the well-designed apps, with their big stylish buttons and decent animation; you will like the way how the website design is tailored to your company and brand, including your recognizable logo, brand colors, unique images.
You can customize all the elements by choosing various color schemes. You can replace individual block styles, revise and edit the contents instantly. In general, you get a solid base for the further building of your project's image – a business website, a portfolio, a blog or an online store. You can even use layouts without any modifications, 'cause they look very good!
AI Website Examples
Brisk business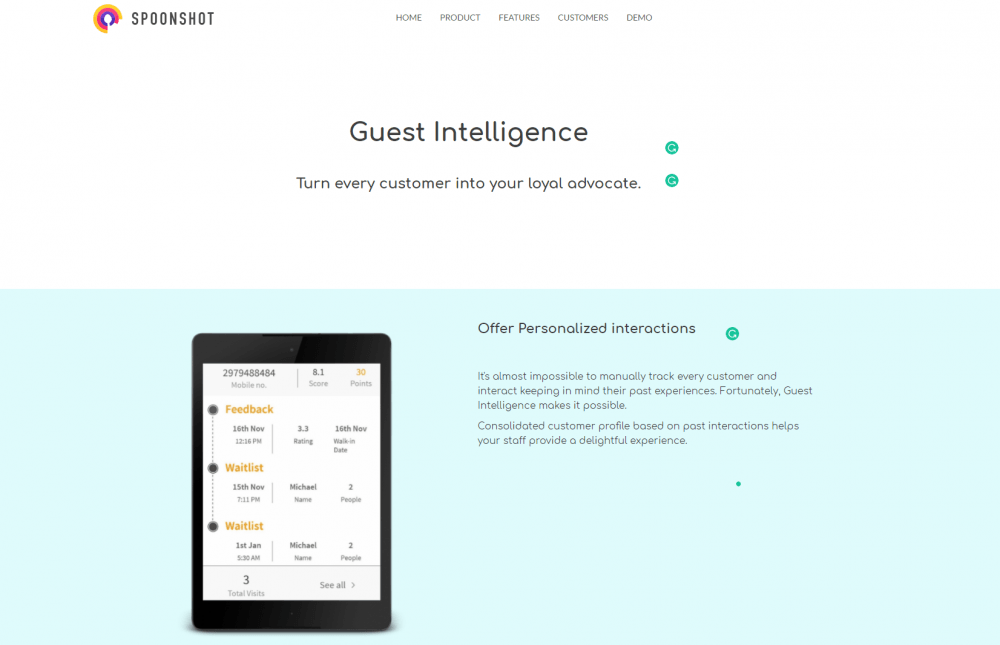 Visit the website: https://www.briskybusiness.com
This one-pager offers you a cutting-edge product for managing your business.
The logically-structured website delivers the complete required info about the company's product – the comprehensive product overview, the list of main features, the well-described results and the customer list.
This is one of the best examples of AI-powered websites: the automated customer engagement tool works as your intelligent support manager: it tracks your behavior and engagement rate. There is a nice opportunity to order the demo just by filling out the contact form.
The scratching post cat hotel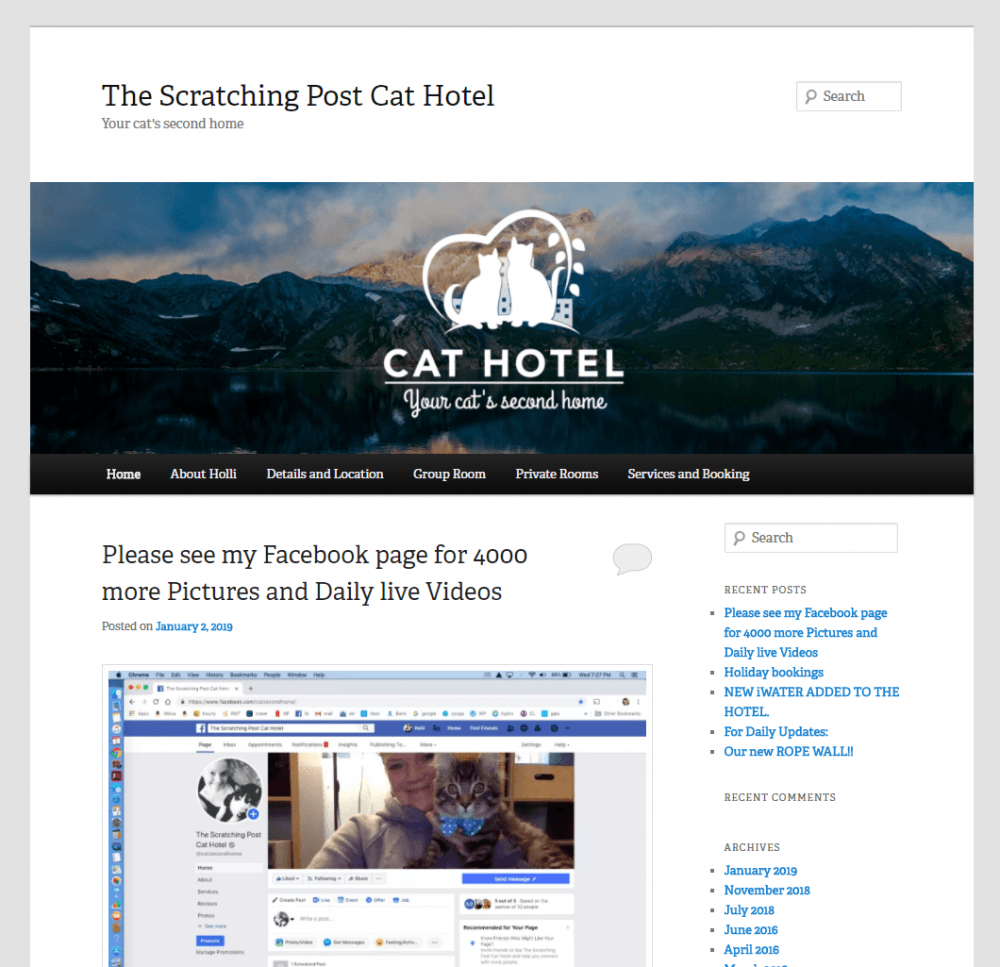 Visit the website: https://thescratchingpostcathotel.com
The hotel's website is made with a frisky extended scroll and it will capture your heart with the charming kitties. The site is extremely easy to navigate, and the Wix Bookings app makes it amazingly simple for a client to reserve the apartment right on the website.
Animal music AI website example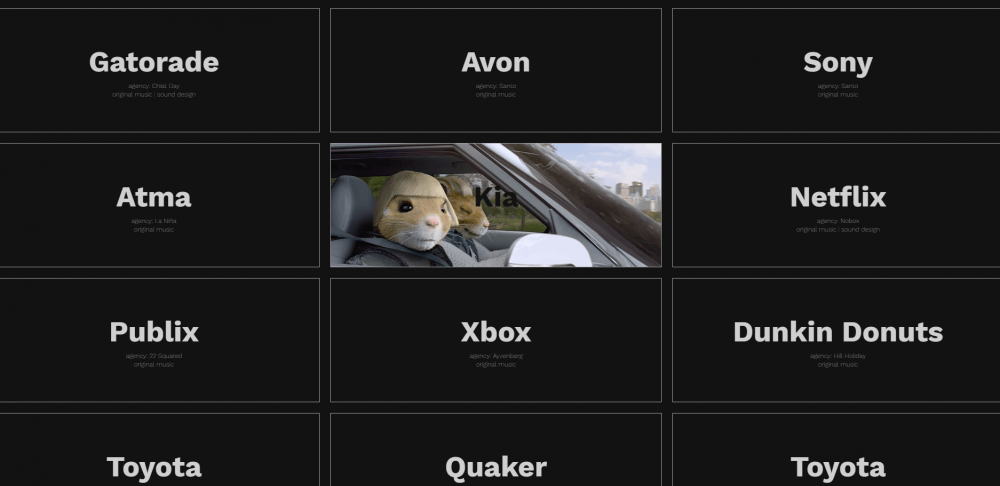 Visit the website: https://www.animalmusicweb.com
This is one of those pretty Ai built websites that make you fall in love with their design.
Animal music is a small company that is focused on video advertising.
The simple website design is very pleasant: a video header and a brief intro about the agency's team, followed by a two-column portfolio with the big bright images.
AI website builders examples you may like
Wix ADI
Wix ADI or Artificial Design Intelligence is the first project of its kind built on the basis of artificial intelligence, instantly creating unique beautiful sites.
All that is required from the user is to answer a few questions about the company and select design options.
ADI is equally good for an experienced webmaster or novice. You don't have to be a designer or programmer. You do not need to have special knowledge in Html5, CSS3 or Javascript. No special skills or abilities are required. Wix ADI can be used by anyone.
What is the difference between ADI and the editor? In the editor, the work begins with a template into which the necessary elements are dragged. In ADI, work begins with the questions, and the site is generated on the basis of your answers. ADI is automated and easier to configure, but the Editor has more settings and available applications.
Jimdo Dolphin
Jimdo is famous for its extremely simple drag and drops site builder. Despite the fact that these guys were a bit later to the big game, we have to claim that they have quickly caught up!
The developers called their AI «Dolphin» because it was supposed to become a smart and fast tool.
The AI sets up your website in less than three minutes: it processes the data and creates a site that perfectly reflects your company's mission and values, is filled with your firm's features, has its contact details, imagery and even descriptions of your business.
You can immediately switch change the layouts of various website pages («content blocks»), switch on and off some webpage elements (the buttons, the texts, the images), move the blocks around and copy them, add some website features like booking forms, music/video players, сontact forms.
Jindo's Artificial intelligence is smart enough to offer you some relevant website colors and to collect some excellent images from your SM accounts, for example.
BookMark
Take Bookmark's latest innovation: artificial intelligence for their online site builder. To use it, you enter your business name, and the sector you operate in, and the technology automatically selects the style of site that suits you. But that's not the end of the story, because the generated design is just the starting point. You're now free to customize your site according to your own taste. Bookmark's artificial intelligence is a design tool, to be used as you see fit.
AI website builder you will love
Of course, one of the most famous, rapidly and successfully developing projects, Weblium could not remain aloof from this evolution of artificial intelligence in the digital environment. And if yesterday Weblium was just a Do-It-For-Me website (however, it has become Product of the Day on Product Hunt), but today we are happy to introduce the updated Weblium, the new 5th generation AI website, builder.
Weblium DIY is a new generation website builder with an integrated AI Design supervisor function that helps you create a modern, unique and highly attractive website template that meets all your requirements – the sort of a basis for creating a website that will easily help your business to grow.
Weblium will allow you to quickly create a template, mix these templates in order to take the best of them, customize the design for any of the existing devices. Weblium design assistant eliminates unnecessary indents, adjusts colors and automatically corrects fonts and colors that are unsuitable for the style of your site.
One of the most pleasant news is that everyone can use the Weblium AI website builder free; you choose whether to pay or not only after you totally fall in love with your creation!
Just while you are reading this, we create more unique templates, and we guarantee you we will create any new templates at your request at any time, 'cause you know that we can, and we want to become the best AI website builder and offer you more choices and opportunities to achieve your Big Goal!
Weblium AI website builder benefits:
AI Design Supervisor adjusts your design automatically: tired of the blocks you do not really like – switch the design in just one click!
Fast learning artificial intelligence. We use progressive engine learning algorithms for the best result!
Create your website in a few minutes: get a simplified version of your site in a few minutes. UI Kit is applied in a single click!
Extremely simple usage. Use high-quality templates and ready-made blocks to create your website. No more hesitating and wasting your time!
500+ ready-made templates & blocks collection – it all starts with a choice!
The super-fast engine that makes really fast websites. Most Weblium customers get their sites with 90-100 Google PageSpeed Insights rank. Both visitors and Google spiders love it!
Websites, that are built for everyone – for personal use, for various types of business scale, for digital agencies.
Mobile-first results and responsiveness to all existing devices!
Websites that are backed up by the pro webmasters!
Conclusion
Today's website builders' AI can be hardly called astonishing. These instruments are just advanced algorithms that work in a well-defined framework. They simply start and execute a sequence of actions, that lead to the result.
However, it seems to be a very good start! And now we witness the birth of the direction, which will lead to the progress of the technology.
AI site builders are an excellent solution for those users who want to find ways to decrease the amount of work, that is needed to create a decent website.
In the nearest future, we will have the full-fledged AI-services by leading developers at our disposal. These systems will search for information themselves, they will analyze, make a forecast, learn, and they will continue to participate in the website development even after it is done.